About Shein Reviews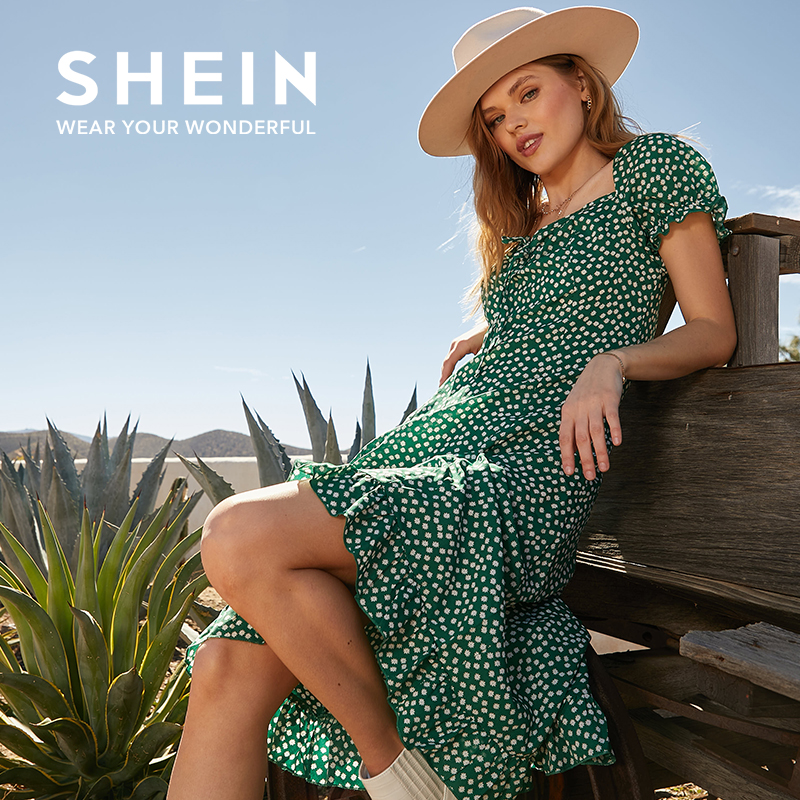 Most of us have heard of Shein Clothing, a Chinese-based company that sells affordable clothing and accessories online. However, since the company has had some quality issues, reviews of Shein dresses can help you know which of their products are worth the money. Here are some great Shein summer dresses.
Here's a useful Shien dresses review, showing off some of the best travel dresses and accessories that I recommend you check out before your next big travel adventure.
Overview of Shein Reviews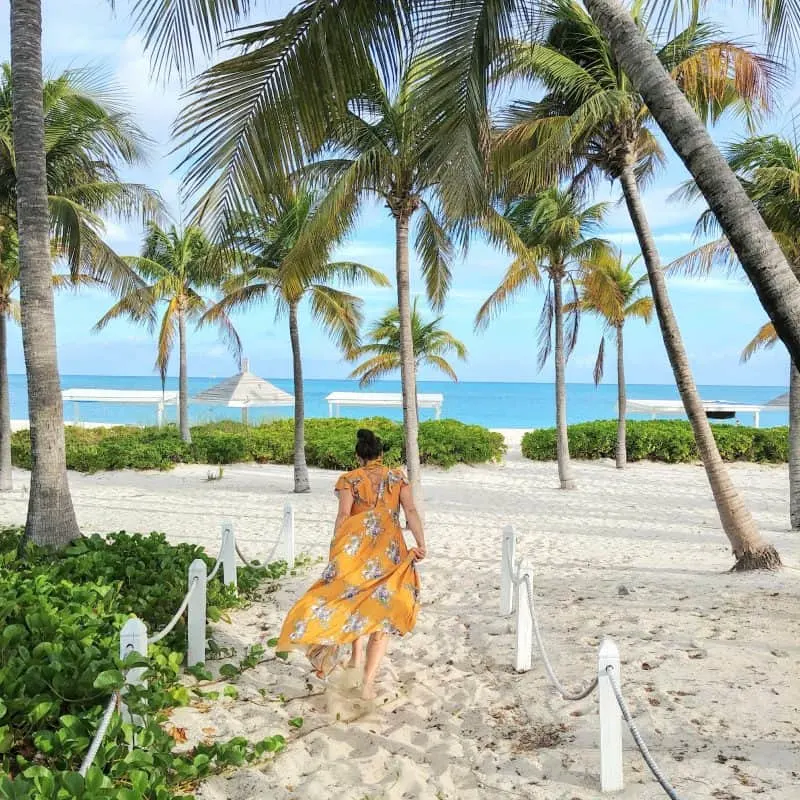 As you will see below, I love Shein dresses for vacation. The outfits are extremely affordable, the dresses are versatile and can be dressed up or down making them the best travel clothes.
Disclaimer: This post may contain affiliate links. All this means is that we will make a small commission at absolutely no cost to you! This helps us be able to continue to run Diana's Healthy Living and we thank you for your help!
Shein Clothing Reviews | Shein Dresses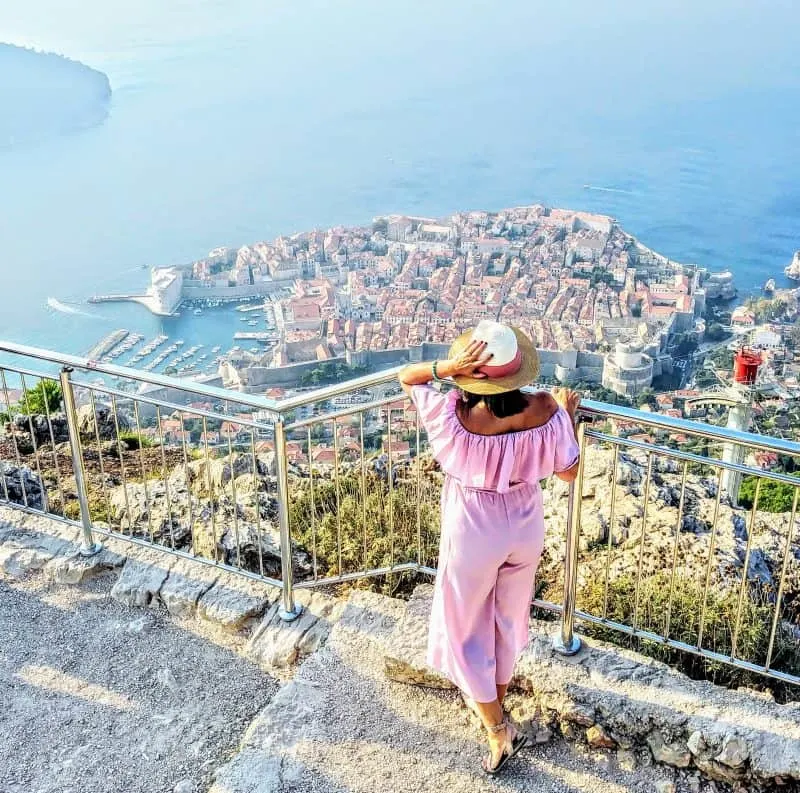 If you're looking for a few stylish travel clothes that won't hurt your holiday budget, here are my top picks of Shein dresses.
Polka Dot Ruched Bust Split Thigh DressI LOVE this dress. This is the perfect Shein summer dress. I have received so many compliments on this dress.
Wrap Polka Dot Split Dress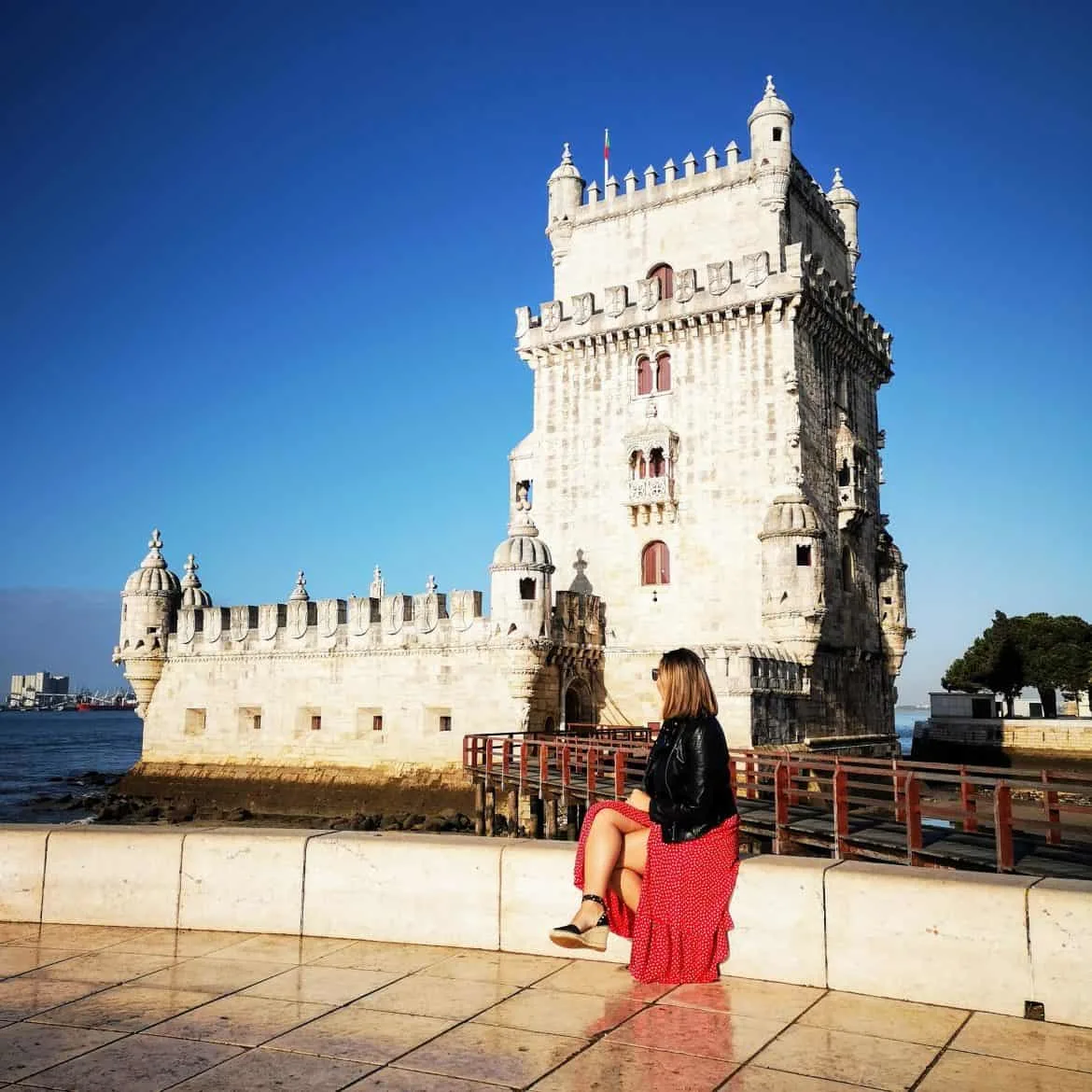 This red polka dot dress was perfect for my Portugal trip. It is a breezy, comfortable dress that is great for a casual day look or dressed up at night. I wore it from day to night by throwing on a leather jacket and some wedge sandals. The dress has a loose fit but is pretty true to size. I receive a lot of compliments on this dress.
Shein Flounce Cold Shoulder Belted Button Through Dress
This was the perfect Shein dress for our Greek Isle Cruise. It fit in perfectly with the Santorini sunsets.
This dress is true-to-size and has a little stretch to it. It is belted and has that linen look with 80% cotton and 20% polyester.
Shein Reviews Floral Print Ruffle Trim Wrap Knotted Dress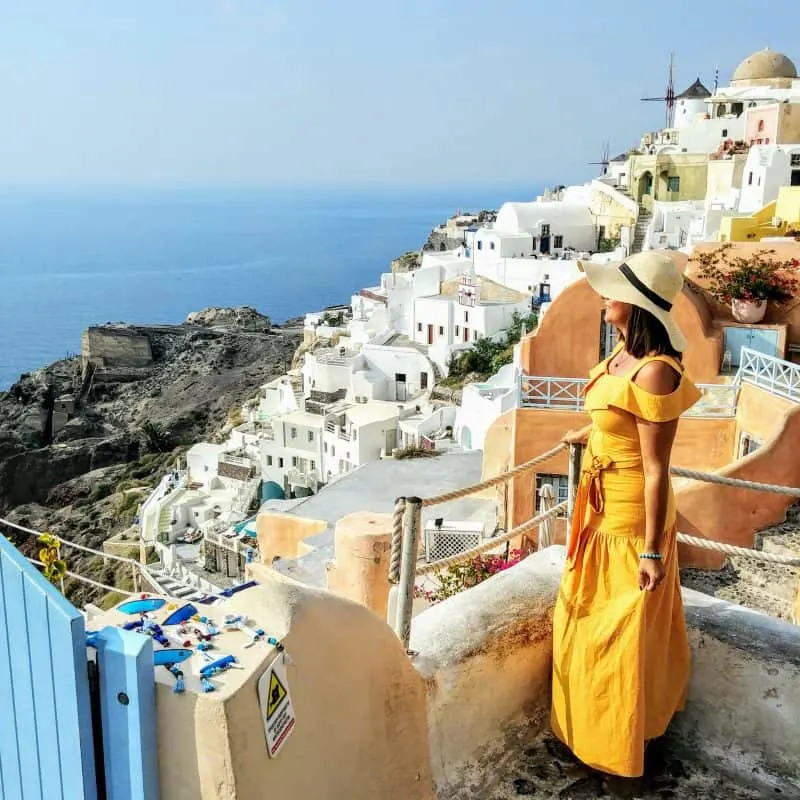 Can you tell that I'm really loving the yellows! This wrap dress is perfect for the beach. I would recommend ordering up for this dress as when it wraps it doesn't fully cover the chest so used it as a beach cover-up.
Shein Reviews Striped Shirred Waist Pep Hem Dress
I love this striped dress. It is a heavier, quality material but it was a little see-through. I would recommend wearing nude underwear. Most Shein clothing reviews describe this dress as having a tough fabric. It fit great except it was a little tight in the sleeves. It is a little long as it comes right to the ankle so this may be an issue if you are on the shorter side.
The reviews on Shein are great for this dress with an average rating of 4.6. It is the perfect dress for vacation or for any time.
Shein Reviews Button Front Split Stripe Cami Dress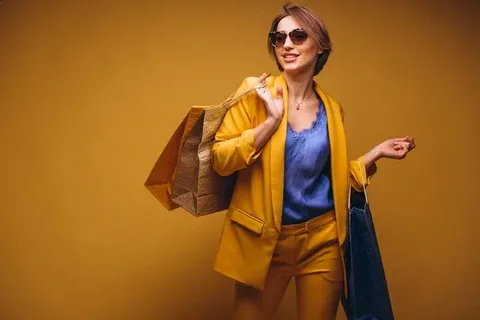 When I was heading on my Greek Isle Cruise, I was looking for flowy, comfortable dresses that could be worn day or night. I love this striped dress. I love the color combination of this dress. It is super comfortable and perfect for summer or your next getaway.
The material is a little on the thin side but because of the stripes, it isn't see-through. The only issue I had was that some of the buttons along the front of the dress kept coming undone.
Shein Reviews Flounce Off Shoulder Tier Culotte Jumpsuit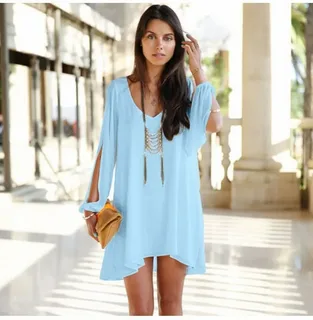 When I saw this jumpsuit online I knew I had to order it. I love the pretty delicate, pink color and the off-the-shoulder look. The fabric of this jumpsuit is a nice light fabric. I love the fit of this jumpsuit. I always get compliments on this jumpsuit.
The sleeves are flattering and feminine and for the most part, stayed in place. I would recommend wearing nude undergarments. It isn't see-through but it is a light fabric. I love that this jumpsuit can be dressed up or dressed down. It is great for day trips on vacation or going out to dinner. It also comes in other colors. I am tempted to order it in yellow.
I'm really digging this tropical print off-the-shoulder dress. This is the perfect dress for a Caribbean getaway. The dress is true to size. It is a little loose, exactly how it is supposed to look. The sleeves did ride up occasionally but I still loved wearing this dress. Here is a similar tropical print dress perfect for the beach. Here is a super cute tropical print kimono for the beach.
Tropical Print Jumpsuit | Shein Reviews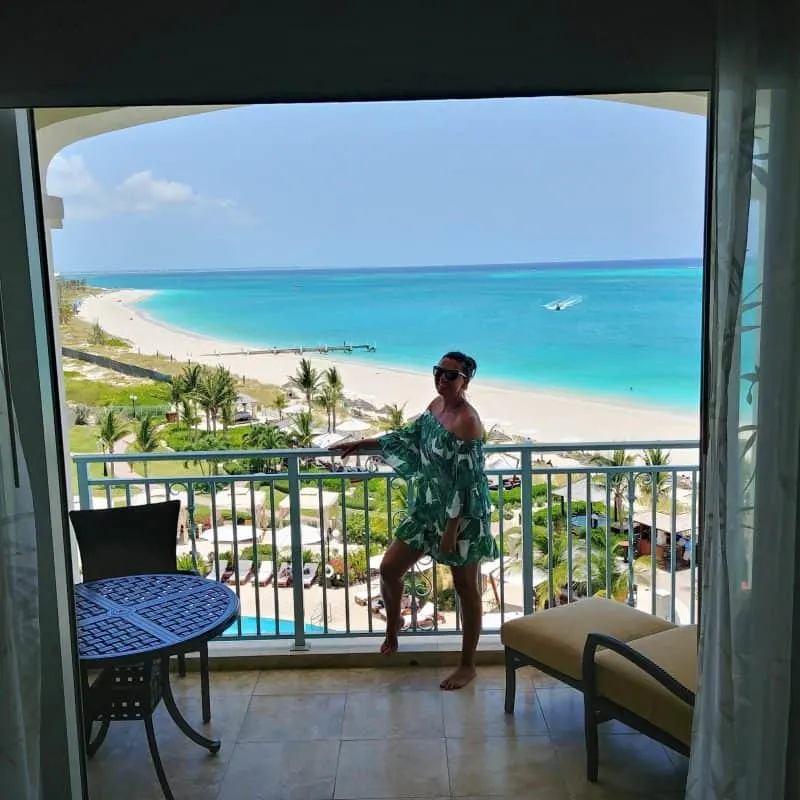 So, I'm a little obsessed with the tropical print. This was the perfect print to wear in Florida. I can't find this exact jumpsuit but I have found a similar tropical print jumpsuit here and another one here.
For those heading off on a trip to the coast of Italy, this striped summer dress is an essential item! The lightweight feel and low neckline make this dress perfect to go over your swimsuit. It also works so well to get that summer vacation tan.
The dress mostly runs true-to-size, but there is no stretch in the material, so if you like movement in your clothes, one size bigger may be best. Check here for more colors.
This tropical print kimono dress will fast become your new favorite travel essential. It can be worn to the beach, out to lunch, or simply lazing at the resort pool.
This boho-style wrap dress is perfect for days exploring cities. The material is quite thin, keeping you cool on hotter days. The dress is also sewn into its wrap shape – so there's no risk of it coming untied while you're out!
The dress does run large, however, so it's recommended that you order one size smaller than your actual size. You can choose between green and black, or get both!
Button-Through Floral Maxi Dress | Shein Reviews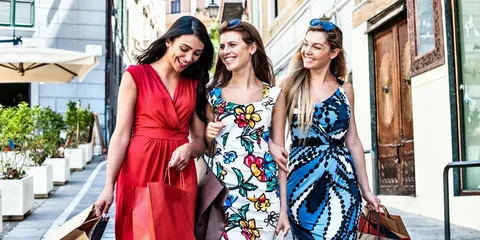 What says 'vacation dress' more than a bright floral print and flowy skirt? That's exactly what this stunning maxi dress is.
The high waistline and flowy skirt provide a flattering look while still offering comfort during all-day exploring. Shorter ladies may find the dress slightly too long and large, so if you prefer a snug fit at the top, or you're a bit shorter, it's best to order one size down. Check here for
Floral Blouson Dress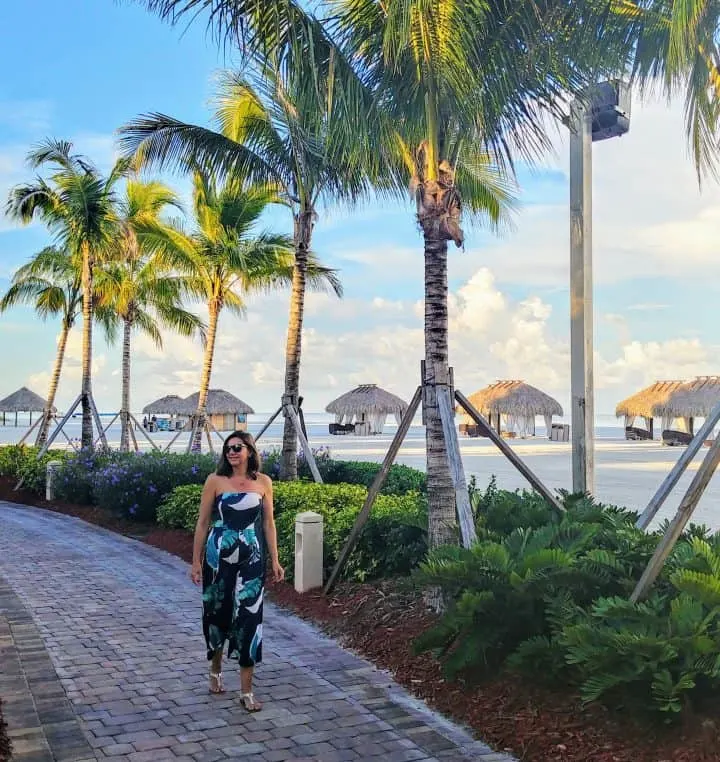 This feminine, flowy mini dress works for any sunny vacation. Whether you're off on a Caribbean getaway or a shopping trip in Paris, this cute little garment should be packed in your travel luggage.
The print is floral, and the dress comes in a light grey or a happy pink. There isn't much of a stretch in the fabric, so while the dress is true-to-size you may want to order a slightly larger size.
For a more girly vacay dress, get this ruffle-trim puff sleeve, shirred-waist dress. The soft pink and white polka dot design is gorgeously dainty and great for summer travels.
Floral Maxi Dress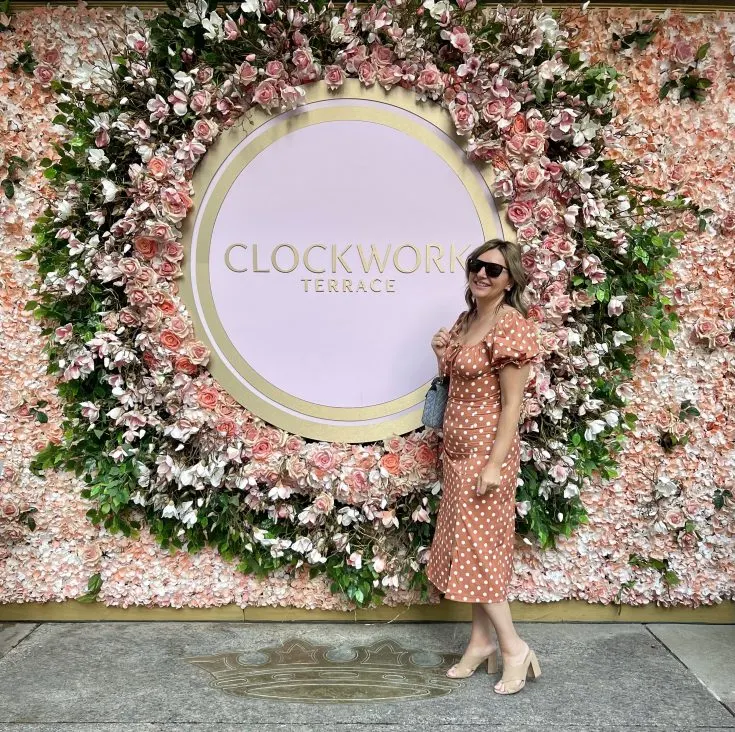 This long-sleeve maxi dress is excellent for a trip to one of the more conservative destinations, like Morocco. The fully-covering dress is a brilliant green color with a bright floral print.
Mostly true to fit, the bustier or taller ladies should rather order one size larger than usual. The soft fabric falls lightly on the body to flatter any form.
A comfy, stylish dress is a must-have on any trip. This navy blue cold-shoulder dress can be taken along on any warm-weather vacation.
Perfect for day and night, the dress fits nicely and shows off each body in its own unique way. The large green leaf prints stand out and the dress goes well with most tropical-themed accessories.
Ruffle Detail Slip Dress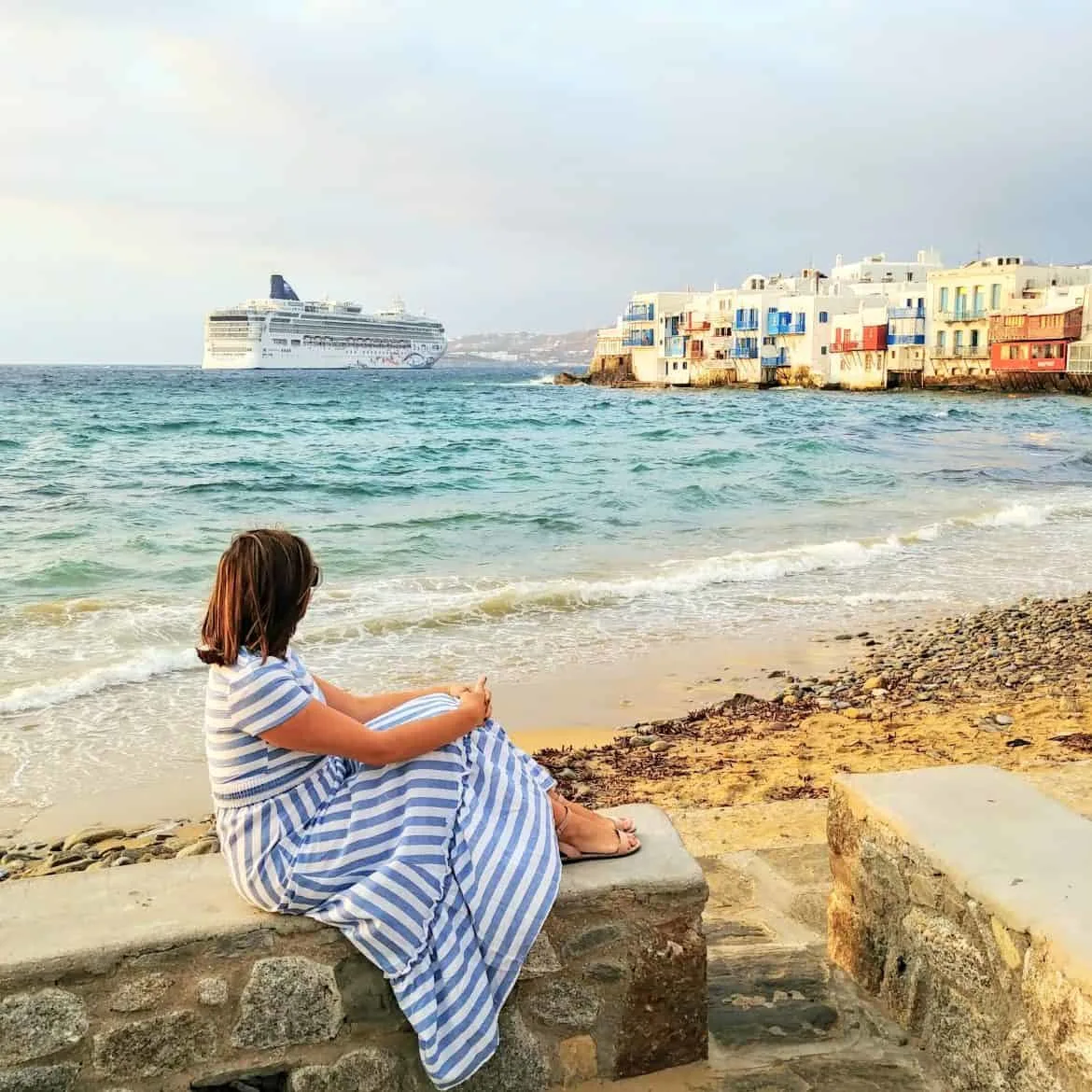 For some added fun into your vacation wardrobe, try this slip dress. The bright dress, available in four colors, is decorated with tiny hearts and is cut in a cute, but flattering, design.
Ideal for those hot summer holidays, and perfect for a beach vacation in Portugal. The sizing is accurate, so you can order in your typical size, and the wrap strings are adjustable.
Lace Backless Maxi Dress | Shein Reviews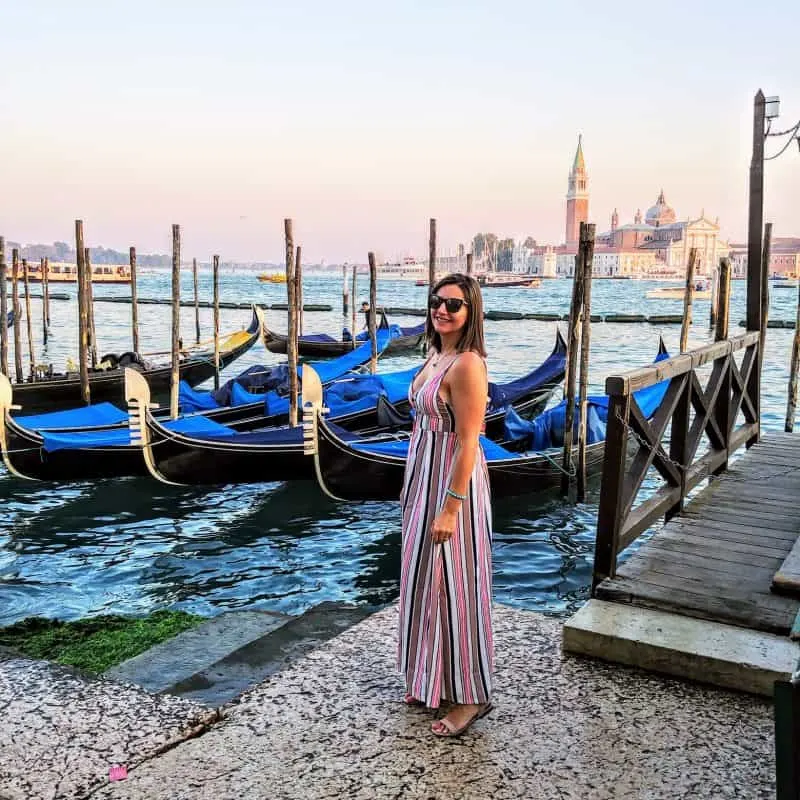 Feel like a goddess on a Greek cruise in this white, flowy maxi dress. The backless design is elegant and great for getting some sun on your skin.
This dress is true-to-size and has a stretchy waistline. Ladies with larger chest sizes may find the top a little small, though. In this case, order one
What is Shein Clothing?
On its website, SheIn introduces itself as a 'B2C fast fashion e-commerce platform'. Their online store sells mostly women's fashion pieces, at a fraction of the prices you'd usually find these items in stores. Shein offers women's fashion items at extremely reasonable prices.
Shein Location | Shein Reviews
Shein headquarters are in China, but they ship to over 220 countries across the globe. Their focus lies in America, Australia, Europe, and the Middle East.
Shein Clothing Quality | Shein Reviews
According to its policy statement on its website, Shein clothes go through rigorous quality checks before they leave the factory. Of course, as with any cheaper clothing brand, the quality is sometimes not as expected. Shein sizing is sometimes not accurate, so it's a good idea to check Shein reviews and sizing guides before you buy your next outfit.
Is Shein Good?
From my personal experience shopping with Shein, I would say that Shein is good. I have been really surprised at the quality of the fabrics in the clothing. Of course, there will be some hits and misses but overall I have personally been happy with the clothing.
Is Shein Safe?
Online safety is a concern for many. I have not had any issues shopping with Shein online and I would say that Shein is safe just like any online retailer.
Is Shein Legit?
Yes, Shein is a legit online retailer that offers popular, trendy fashion at lower prices.
Shein Sizing | Shein Sizing Reviews
When I first started ordering from Shein, I really had no idea what size to order. They have added the US size chart to make things easier when ordering.