About One Kings Lane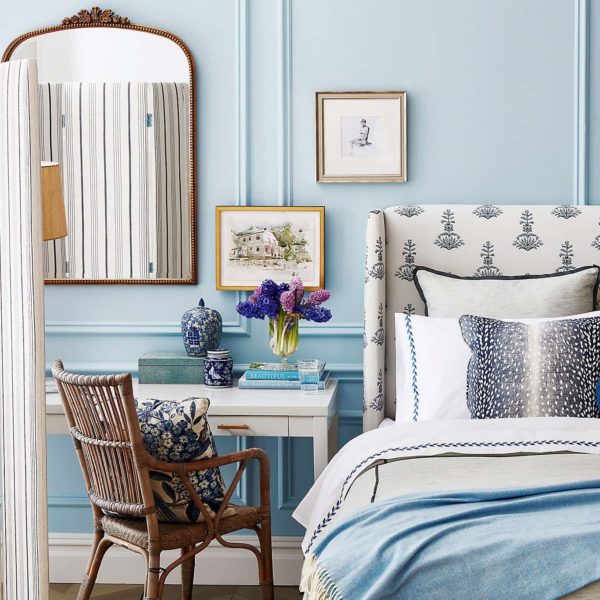 One Kings Lane is a high-end online furniture store well-known for its vintage and modern collections. Its carefully curated selection of designs has earned it a strong 871K following on Instagram, and its products are proudly displayed in the homes of such celebrities as Mindy Kaling and Minnie Driver.
Are you looking to furnish your home in style? This might be the brand for you, but you can't be sure until you read through this One Kings Lane furniture review. We'll take an in-depth look at the brand's products, customer reviews, promotions and discounts, and more to help you decide if these swanky home furnishings are worth the buy.
Overview of One Kings Lane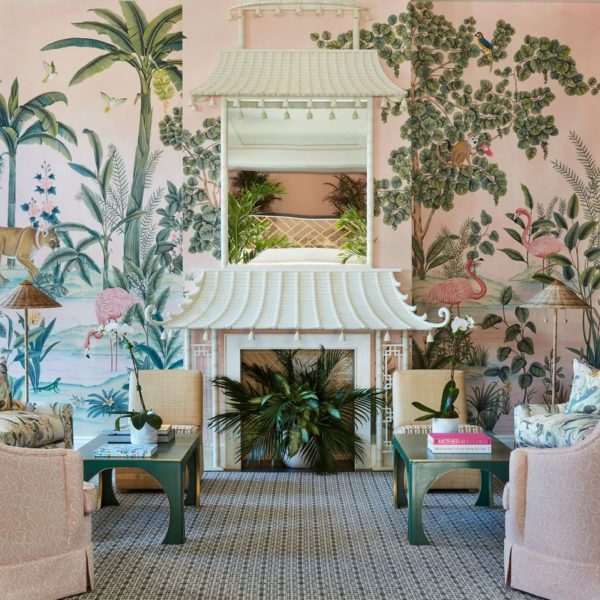 Brand founders Susan Feldman and Alison Pincus launched One Kings Lane in 2009 in Burbank, California. The company was originally premised on a flash-sale, invite-only model, with the founders sourcing items from vendors and reaching out to friends and family via email in order to grow their buying network organically.
As the company grew, Feldman and Pincus set their sights higher. Partnering with Tastemaker Tag Sales, a franchise that arranges sales of furniture and decor from the personal collections of designers and celebrities, One Kings Lane sourced items from such celebrities as Diane Keaton and Steve Martin and put them up for sale.
Eventually, the brand evolved into a more standard business model, combining the curated vintage selections with which it began with wide-ranging contemporary collections. The company's success attracted notice, leading to its acquisition by Bed, Bath and Beyond in 2016, which subsequently sold it to the holding company CSC Generation in 2020.
Now headquartered in New York City, One Kings Lane remains a prime destination spot for designer furniture. The brand's expert designers can provide you with advice on which pieces would best suit your home, and the One Kings Lane blog and social media pages can also help spark your inspiration.
Before digging in deep in this One Kings Lane furniture review, let's go over a few of the brand's pros and cons.
Pros
Huge variety of designer furnishings and decor, from One Kings Lane table lamps to rugs, chairs, and mirrors, to garden stools and One Kings Lane McCoy pottery
Shield Protection Plan warranty available
Brand app makes for easy shopping and wishlist making
Free standard shipping available for some items
Indoor delivery and installation available via the Entryway and White-Glove services
30-day return policy
Cons
No international shipping
No financing options
No customer reviews on website, and brand customer service gets mixed reviews on third-party sites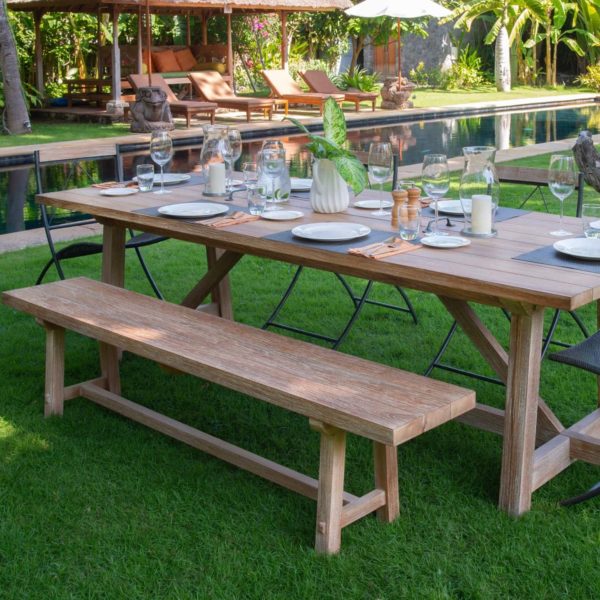 Are you looking to decorate your home but don't know where to begin? Finding your style can be challenging, but the wide variety of items offered by One Kings Lane will let you discover your decor muse with ease. Below, our One Kings Lane review spotlights some of the brand's bestsellers to help inspire the interior decorator in you.
One Kings Lane Rugs Review
First up, let's take a look at a selection of the top-selling One Kings Lane rugs. Rugs can dress up a space and preserve your flooring simultaneously, and these ones do the job with style.
One Kings Lane Karima Rug Review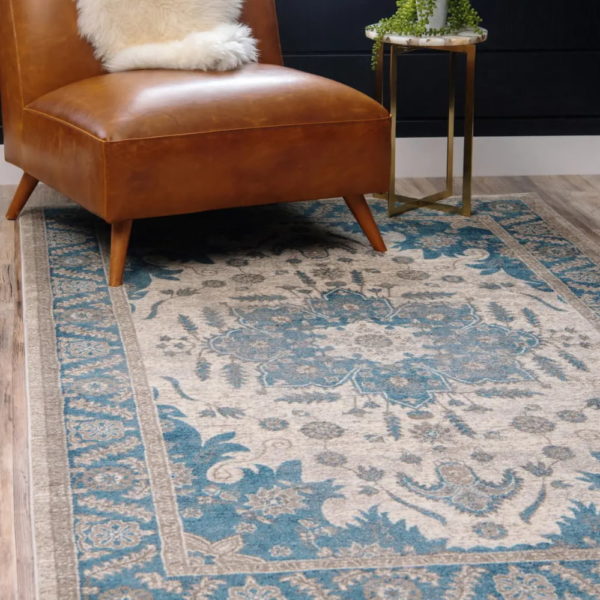 The light-blue Karima Rug is a perfect way to bring a ready-made vintage vibe to your home. Machine-made of wool and nylon, it has a carefully designed aged look that will bring character and atmosphere to any space.
The medallion design and artfully faded shades of blue, sage green, grey, and beige gives this rug a soft and understated look that would fit nicely in your dining or living room. Make sure you invest in a rug pad so you can get the most out of this rug over the years.
The Karima Rug comes in six different sizes, ranging from doormat to hallway runner. Sizes and prices break down as follows:
2' x 3'—$45
2'3" x 7'6"—$120
3'3" x 5"—$119
5'3" x 7'6"—$245
7'9" x 9'10"—$475
9'9" x 12'6"—$695
One Kings Lane Fauna Rug Review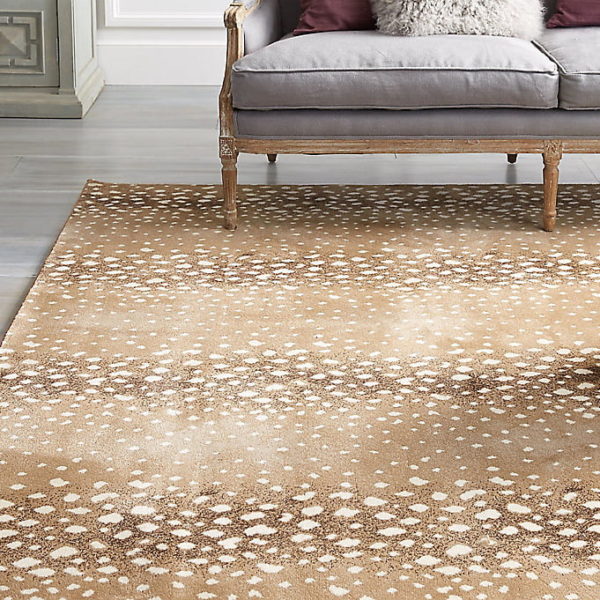 Designed by Stark Studio Rugs, the Fauna Rug features a neutral pattern that can pair with almost any indoor design style. The name is fitting, as the design is reminiscent of a doe's coloring and spots.
This Turkish-made rug is made of easy-clean polypropene, so it can withstand a lot of foot traffic without showing scuffs or fading. The gentle almond color is a cinch to style, but you can also choose from four other color options (blue, gray, sand, and charcoal) to suit your preferences.
The Faung Rug comes in a variety of sizes and price points. The currently available options are listed below:
2'2" x 7'8": $190
3'11 x 5'10": $250
5'3" x 7'10": $460
9'10" x 13'1": $1,430
12' x 15': $2,000
13'2" x 18': $2,630
One Kings Lane Mirrors Review
Mirrors aren't just about checking your look and wanting to change your clothes, your hair, your face—they can also be a lovely piece of decor that adds charm and elegance to your space. Next up in our One Kings Lane furniture review, we'll take a look at some of the brand's bestsellers in this category.
One Kings Lane Exton Wall Mirror Review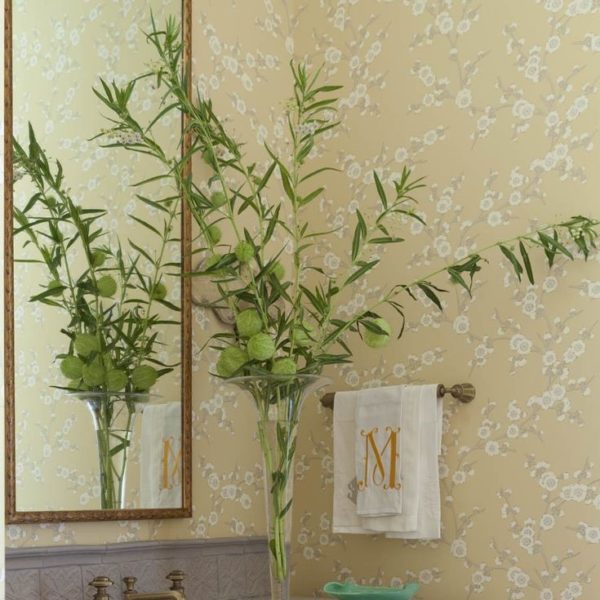 Designed exclusively for One Kings Lane, the Exton Wall Mirror has a stark look thanks to its black steel frame that brings a clean, modern look to your space. It's both a functional and a stand-out piece that could go equally well in your bedroom, hallway, or living room.
This striking One Kings Lane mirror comes in four different sizes that retail for the following prices:
24" x 36"—$285
30" x 40"—$415
37" x 47"—$495
One Kings Lane Soleia Wall Mirror Review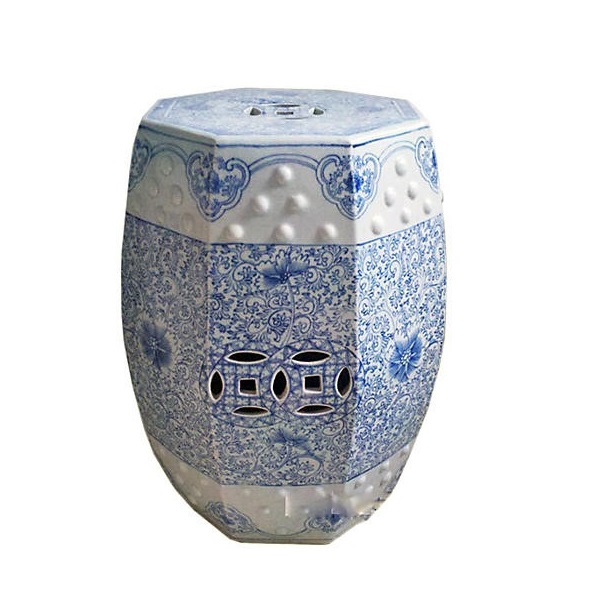 Another One Kings Lane exclusive, the Soleia Wall Mirror conjures up images of Versailles with its regal and elegant bearing. This beautiful full-length mirror can be hung both vertically and horizontally, and the gorgeously weathered look to the gold leaf-finish frame will have your guests gasping appreciatively.
You can set up the Soleia Wall Mirror as a stand-alone conversation piece in your hallway or bedroom, or surround it with other distressed mirrors to make a Pinterest-worthy mirror wall. It measures 20"w x 1.375"d x 60"h, and retails for $365.
One Kings Lane Garden Stools Review
The last items we'll be spotlighting here are two examples of the One Kings Lane garden stools, which can be used both outdoors or indoors. Wherever you put them, their unique designs are a great conversation starter.
One Kings Lane Hexagonal Lotus Stool Review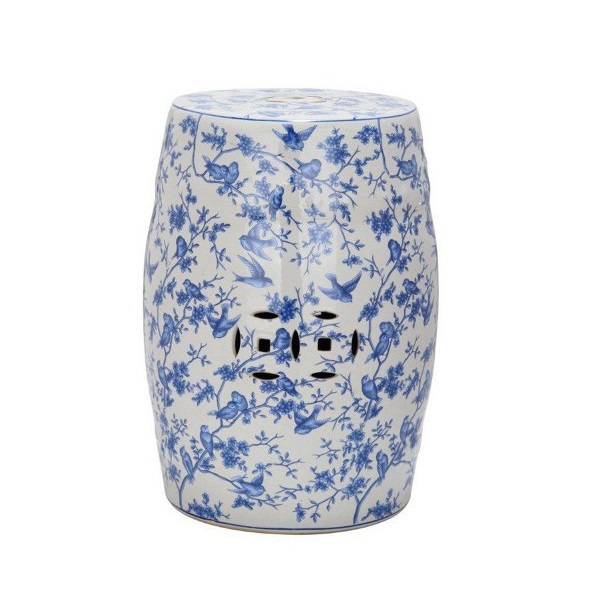 Evoking traditional Chinese craftsmanship while taking advantage of modern design, the beautiful porcelain Hexagonal Lotus Stool features a delicate blue and white floral design. The glossy finish draws attention in an understated fashion, so you can place it strategically to invite compliments while acting nonchalant about the whole thing.
You can have this handsome stool stand on its own, or make it lightly functional by placing a table lamp on it or using it as a sideboard for tea. The Hexagonal Lotus Stool is currently available for $250, marked down from $275.
One Kings Lane Oshry Garden Stool Review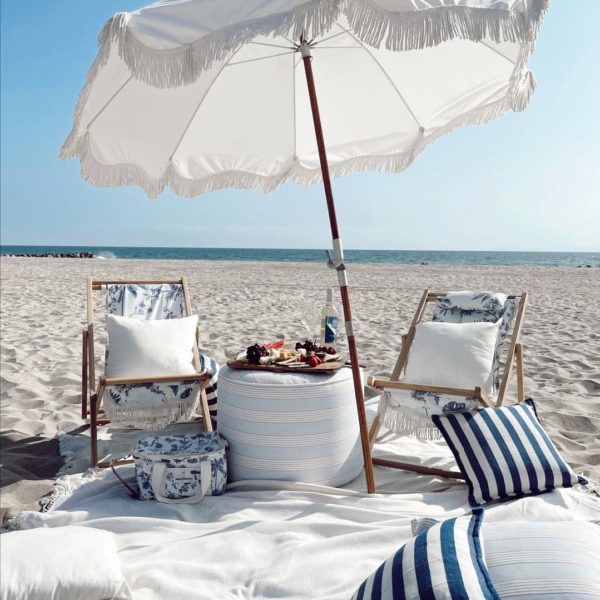 Like the Hexagonal Lotus Stool, the Oshry Garden Stool is inspired by traditional Eastern art. The blue and white design features delicately rendered images of birds and foliage, bringing a lovely, sylvan feel to your living room or rhyming beautifully with the sights and sounds of nature in your back garden.
This versatile decor piece would look great as a decorative side table for either your outdoor or indoor setup. Color-coordinate it with some contemporary furniture pieces for an intriguing mix of traditional and modern. The Oshry Garden Stool retails for $195.
How Do I Sell On One Kings Lane?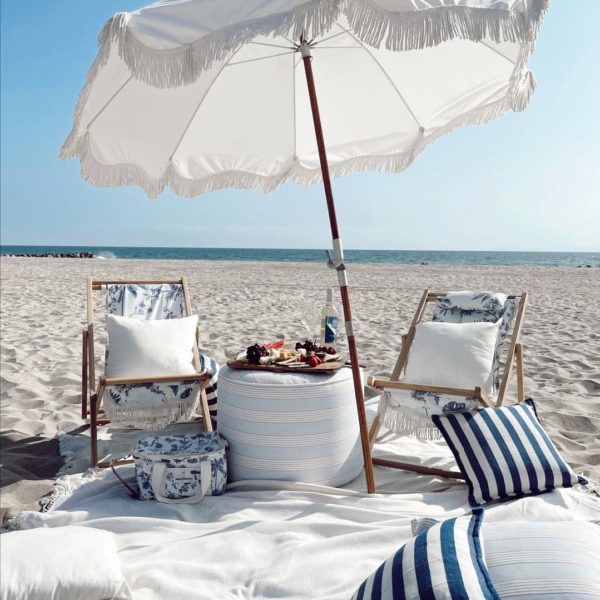 While the vendors portal One Kings Lane login page is active on the brand's website, we were unable to find information about how one can initiate the process of partnering with the brand as a vendor. The only partnership info that this One Kings Lane furniture review could locate was about the brand's affiliate program, which you can read about here.
Does One Kings Lane Price Match?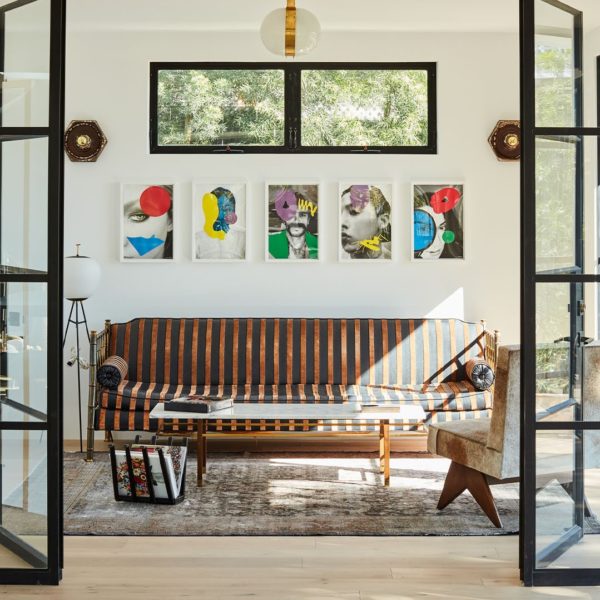 One Kings Lane does not offer price matching. The brand prides itself on its curated collections and is looking to provide its customers with the best pieces to match their homes and design aesthetic, rather than trying to attract them by beating its competitors' pricing.
Does One Kings Lane Offer Financing?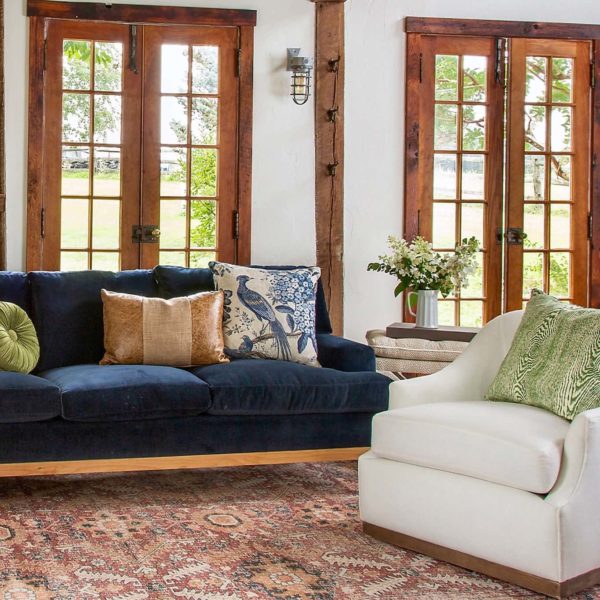 One Kings Lane does not offer any financing options through installment payment plans like Afterpay, Klarna, Affirm, etc. You can take advantage of the brand's frequent sales and discounts.
Who Is One Kings Lane For?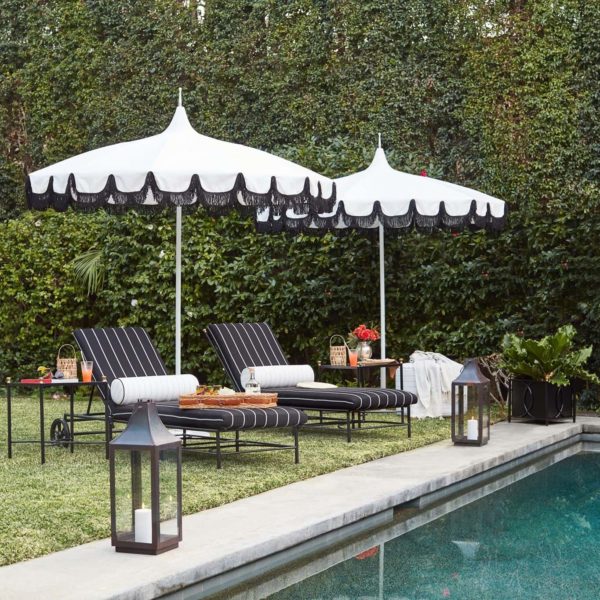 When decorating your space, it's essential to create an environment that is both comforting to you and looks inviting to your guests. One Kings Lane is perfect for anyone looking to bring an air of elegance, style, and sophistication to their home, whether your tastes run to vintage, modern, or the "contemporary farmhouse" look.
Comparison: One Kings Lane vs. West Elm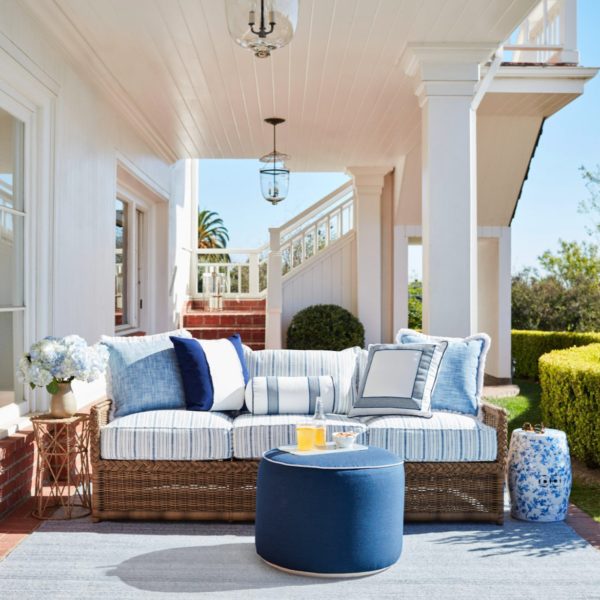 In order to give you a clearer picture of our featured brand, this One Kings Lane furniture review consulted a comparable high-end furniture and decor company, West Elm, to see how OKL stacks up against the competition.
While both brands are on the pricier end of home decor, West Elm is slightly more expensive, as the brand creates its products itself. One Kings Lane does have exclusive products and has collaborated with select makers, but it is primarily a carrier of many different brands from around the world.
A portion of West Elm's inventory is fair trade, and the company is working on decreasing its carbon footprint. Unfortunately, this One Kings Lane furniture review couldn't find any information on our featured brand's practices or its goals for creating more environmentally friendly products.
Want to learn more about West Elm? Check out the full West Elm Furniture Review and see how they stack up!
One Kings Lane Reviews: What Do Customers Think?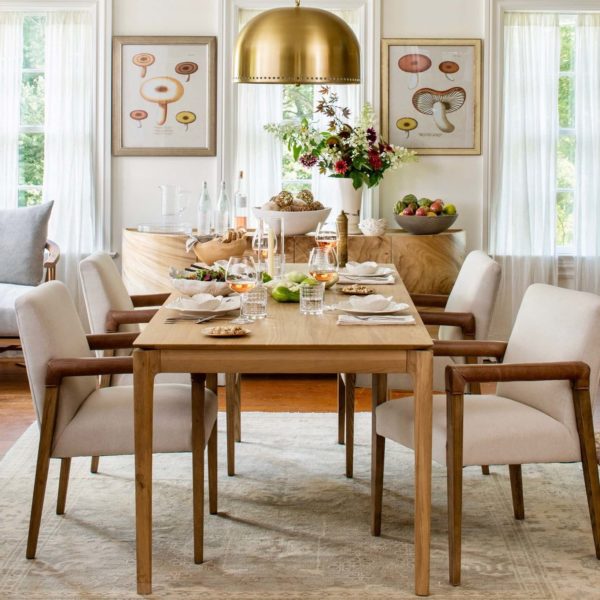 As the brand does not carry customer reviews on its own website, this One Kings Lane furniture review had to seek out third-party sites to see what buyers have to say about the company's products and customer service.
We found that overall, the company gets decidedly mixed reviews. On Trustpilot, One Kings Lane has a 1.7/5-star rating based on 30 reviews. Commenters cite negative experiences with the customer service team, saying that they are unresponsive and/or rude when dealing with customer issues.
"This company does not stand behind their products/purchase. I ordered a dresser that arrived damaged. Over the course of several months I could never receive a single response to remedy this. […] Buyer beware if you shop at One Kings Lane. They are by no means trustworthy," one customer says.
Things are similarly grim at SiteJabber, where One Kings Lane scores a very low 1.5/5 stars from 315 reviews. Customer service complaints once again feature prominently, as per the experience recounted by the customer below:
"Never received an item that was ordered. Called 'customer service,' and the wait time was 65 minutes. After the 65 minutes, your call is automatically disconnected. One Kings Lane will no longer be getting my time or money."
Not every One Kings Lane review is negative, though. On Slumber Search, the company has an average rating of 8.7/10. Commenters talk about how they love browsing the brand's website for eye-catching pieces and finding designer pieces at discounted prices.
"Super fun shopping through their website! Easy to use, and they have some really great stuff for your home! Tons of options. Great customer service as well!" says one happy customer.
That said, this One Kings Lane furniture review should point out that, when perusing customer reviews on SiteJabber, reviews tend to fall in either the five-star or one-star camps. Buyers seem to be either delighted with every aspect of their experience with the brand, or had serious issues with delivery, damaged items, and/or customer service.
Is One Kings Lane Worth It?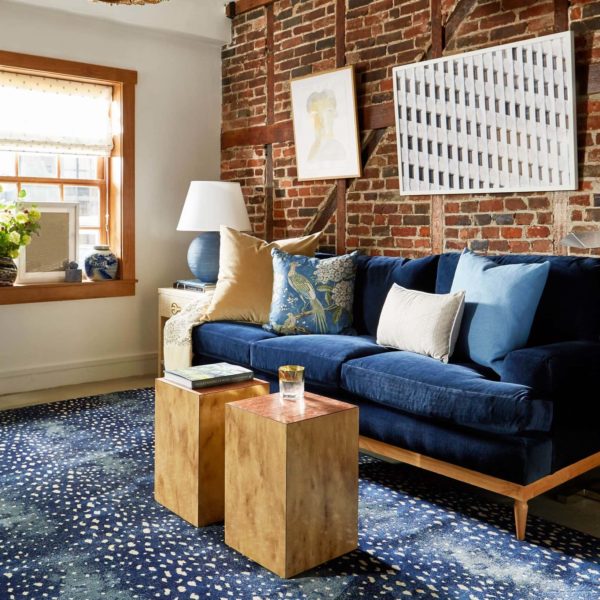 Based on the info that this One Kings Lane furniture review turned up at review sites, we are hesitant to recommend this brand to you because of the high number of complaints it has received.
Admittedly, there are quite a few good points about this company. One Kings Lane offers an array of aesthetically pleasing products in both contemporary and vintage styles that can genuinely inspire your home decorating.
Unfortunately, the negative reviews do overshadow the positive ones. On websites such as Trustpilot and SiteJabber, disgruntled customers talk at length about product quality issues and abysmal customer service. So if you're keen on any of the pieces you find on the One Kings Lane website, keep in mind that you may be setting yourself up for some degree of hassle.
One Kings Lane Promotions & Discounts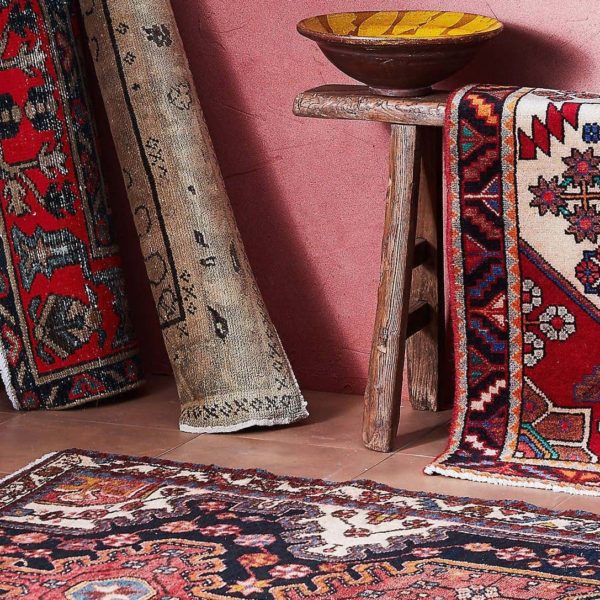 While there is currently no One Kings Lane promo code or One Kings Lane coupon, the brand has a limited time offer of up to 40% off items in its outdoor collection. There is also a standing "Sale" section on the brand website, and plenty of offers and discounts throughout the year.
Where to Buy One Kings Lane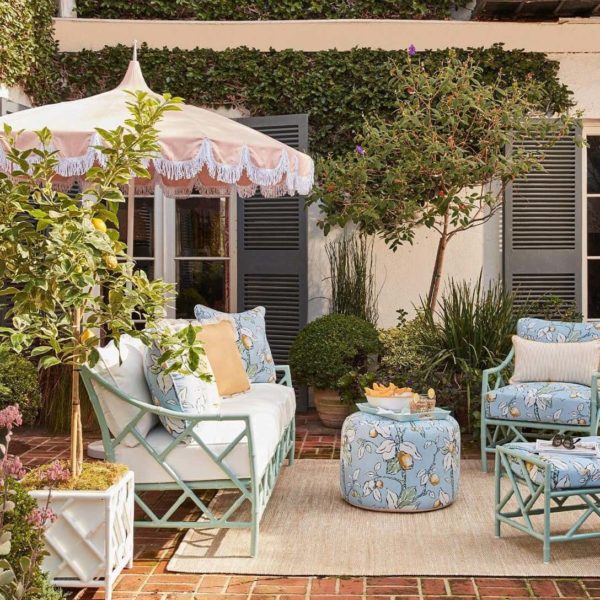 You can buy One Kings Lane exclusively from the brand's website,
FAQ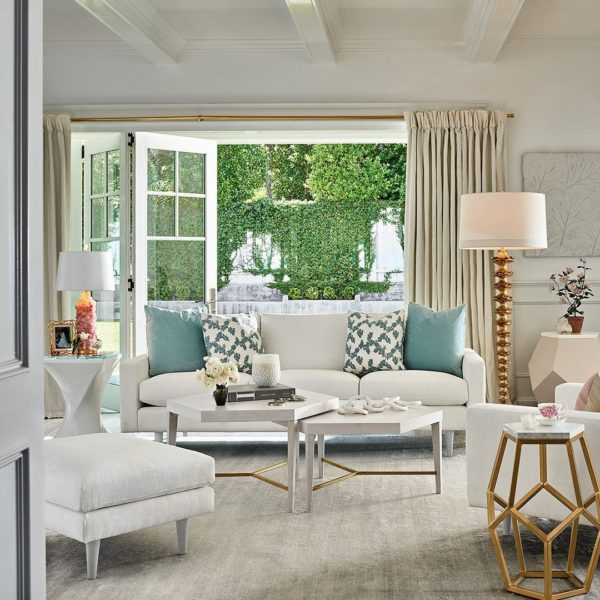 Who owns One Kings Lane?
Bed, Bath and Beyond acquired One Kings Lane in 2016. In 2020, the brand was sold to the Indiana-based equity company and tech platform CSC Generation.
Where is One Kings Lane located?
One Kings Lane's flagship store is in Soho, New York City. You can also find a store near you with the store locator on the brand website.
Where is One Kings Lane made?
A majority of the One Kings Lane collection is made in the United States. Furniture, bedding, and textiles are mainly produced in Chicago, while kitchenware and decor are made in Vermont, Ohio, and California.
What is One Kings Lane's Shipping Policy?
One Kings Lane only ships within the US, but international shipping can be arranged through the brand's shipping partners. Many products ship for free, and shipping fees for those that don't vary from $7 to $70, depending on your total order price.
Most deliveries are fulfilled by FedEx, and shipping times depend on the items you order. For heavier or more fragile items, One Kings Lane offers its White-Glove service, which will deliver your item right to your desired room, assemble some of the furniture, and dispose of packaging. Here are the costs for this service:
1 item: $199
Two items: $249
Three items: $299
The Entryway service will deliver your item to the first room of your home; you are responsible for the unboxing, transport, and assembly. The costs for this service are as follows:
1 item: $99
Two items: $149
Three items: $199
What is One Kings Lane's Return Policy?
This One Kings Lane furniture review found that the brand has a 30-day return policy. Custom orders and products that are marked as final sale or clearance are non-refundable. There is a return shipping fee of 15% of the original price for eligible items, to a maximum of $100. For those items delivered via Entryway or White-Glove, the return fee is $300 per item.
To initiate a return with FedEx, you'll need to enter your order number and email address on the brand's returns portal. If your item arrived damaged or was delivered via the Entryway or White-Glove services, you will need to contact the One Kings Lane customer service team directly.