Waking up in immediate pain is a pretty horrible way to start your day, especially when it is jaw pain. If you are one of these people, you may suffer from what is known as bruxism. It affects about 15% of people, so you are certainly not alone. While waking up with the occasional sore jaw may not seem like a big deal to some, bruxism can have some long-term consequences. These include significant damage to your teeth, chronic jaw pain, and even annoying your partner in bed with the loud noise caused from grinding your teeth.
While most cases aren't this bad, you may be grinding your teeth and clenching your jaw at night without even being aware of it. If you are guilty of tossing and turning in your sleep, this can lead to some pretty nasty sleeping postures that may be putting your jaw in a bad spot. Over time, the pressure on your jaw may lead your teeth to be pressing too hard on each other, and that is a nightmare for both you and your dentist.
Don't fret though, because there are quite a few remedies out there that can help alleviate the pain. While some doctors recommend stress reduction and offer some medications to combat bruxism, the most widely utilized treatment is a dental night guard to wear while you sleep. These night guards are usually purchased through your dentist and require an appointment to get custom fitted, which can cost somewhere in the ballpark of $700. Talk about adding insult to injury!
That is where companies like Remi, Cheeky, and ClearClub come in. They are making it easier and more affordable than ever to get custom night guards without an in-person visit to your dentist. For those of you that suffer from dentophobia (yes, there is a legitimate phobia of dentists) or don't want to spend a ton of money and time getting custom fit for a night guard, these three companies are your answer.
There are a lot of companies that offer custom night guards delivered to your home, but we will be taking a look at three market leaders: Remi, Cheeky, and ClearClub.
What the heck are custom night guards?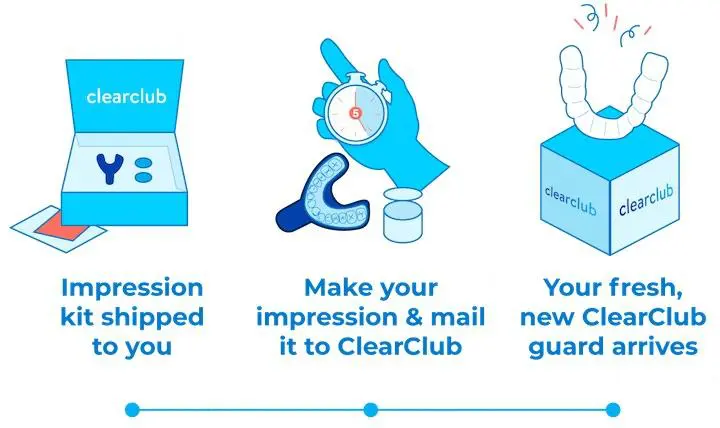 Great question! Think of them as a mouthpiece that you wear at night to protect your teeth from the effects of grinding your teeth or clenching your jaw. Typically, night guards are purchased through your dentist, but over-the-counter (OTC) night guards can be found at your local CVS or pharmacy and are made by trusted brands like Oral-B and Dentek. While they are mainly used for preventing grinding teeth and clenching your jaw, some night guards are used for anti-snoring purposes as well.
Differences between buying Over-the-Counter (OTC) night guards and Direct-to-Consumer (D2C) night guards
Over-the-counter night guards are a quick alternative to getting a custom fit one from a direct-to-consumer brand like Remi, ClearClub, or Cheeky. They can be found at your local CVS and usually cost between $15-90.
Most of these night guards are "boil and bite", meaning you simply place it in boiling water for a little, bite down (once it's cooled a bit), and it'll morph to fit your teeth.
"But Andy, if these are cheap and easy to mold to my teeth, what's the downside?"
Well, dear reader, there is a catch with OTC night guards. A lot of them are what dentists refer to as "partial coverage appliances", meaning they only cover a portion of your teeth, rather than the whole set. Because of this, your teeth are more prone to shifting with regular use of an OTC night guard (not good for the ol' chompers). In addition, these night guards are sold at a reduced price and do not last nearly as long as a custom fitted solution from your dentist or a D2C brand. You may find yourself having to purchase several OTC night guards throughout the course of a year if you decide to go this route. It's important to be frugal in life, but there are certain things you can't cheap out on – especially something that's as high staked as a night guard.
So how are D2C night guards superior to OTC options that can be found at your local store? Well, most D2C night guards are as close to "dentist grade" as you can get, and they can be purchased online from the comfort of your home. No trip to the dentist is required and most D2C night guards cost between $100-$300, so you'll be saving money as well.
Companies like Remi, Cheeky, and ClearClub will send an impression kit straight to your house that takes a mold of your entire mouth. All you have to do is bite into the putty they provide for 3-5 minutes and that's it. This means that the night guard you will receive from a D2C brand will be completely custom-tailored to every little crevice of your chompers to ensure maximum comfort. Once the impression kit is done, you simply send it back to Remi, ClearClub, or Cheeky and you will receive a custom-fitted night guard in the mail as soon as it is ready.
How thick should a night guard be?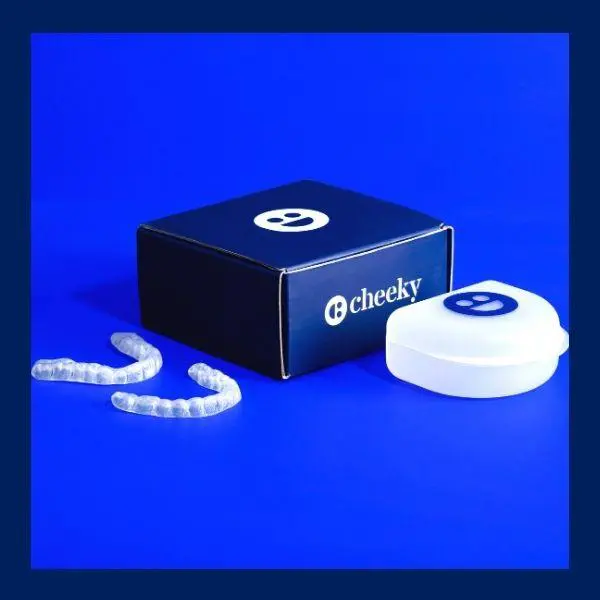 Anywhere between 1.3mm and 3mm should be sufficient for prevention of teeth clenching. Luckily, each of the three companies in this article offers night guards with thicknesses in this range. There's no real benchmark of which thickness is right. Cheeky sells the 3mm most often, while ClearClub's most common one is 1.3mm. So, pick one that you think will best fit your needs.
How much is a night guard from the dentist?
Generally, getting a custom night guard fitted at the dentist will run you around $400. A wider range is between $200 and $1,100, but that's a bit too wide of a range to be of much help.
Remi night guard review
One of the companies leading the charge when it comes to D2C night guards is Remi. Their formula is simple: Remi will send you an impression kit in the mail, you complete it at home (their website claims it only takes 3 minutes), send the impression kit back to Remi, and two weeks later you'll have your fully custom night guards at your door.
The Remi kit includes both top AND bottom guards: double what either Cheeky or ClearClub offers. This is preferable for noobies because they can test both upper and lower guards, then decide for themselves which they're more comfortable sleeping in. Or they can choose to wear both at the same time. But around 90% of people decide they prefer one over the other, and can just email Remi and ask to double up on whichever they like, in the future. This is awesome, considering Cheeky and ClearClub customers have to guess which they think they'll prefer, without trying.
Remi's night guards come available in 1mm, 1.3mm, and 2mm options. They say around 95% of customers choose 1mm, so they default to that – but you can always specify. If you're feeling fancy, they also offer the 2mm option in blue, green, and pink.
Remi pricing breakdown
Remi's pricing breaks down into two categories:
One time purchase: Remi offers two night guards for $150 (plus $9 for shipping)
Subscription: Those who are serious about making long-term change can join the Remi Club. For an initial fee of $99, you'll get two nights guards, plus Remi will send you another two replacement night guards every six months for just $49 (shipping is waived for Remi Club members). Again, if you learn that you prefer upper/bottom, just email their time and request two of that. If my math checks out, this is a 2x better deal than Cheeky or ClearClub.
New customers can use code ZEN18 for 18% off anything on their site.
Seeing as Remi recommends replacing your night guard every six months in order to avoid bacteria buildup and wear and tear, the Remi Club is attractive to some that are looking to use a night guard long-term. Since joining the Remi Club doesn't require any sort of long-term commitment, we recommend going with that option. Not only will it be cheaper right off the bat (even if you only ever use one or two night guards), but it's also cheaper in the long-term, and you can cancel anytime.
If you get your night guards back from Remi and they don't fit or you just aren't happy with them, they offer a 30 day guarantee to make things right. Based on some customer reviews below, it seems like most people are finding Remi to be a very solid choice when it comes to D2C night guards.
Cheeky night guard review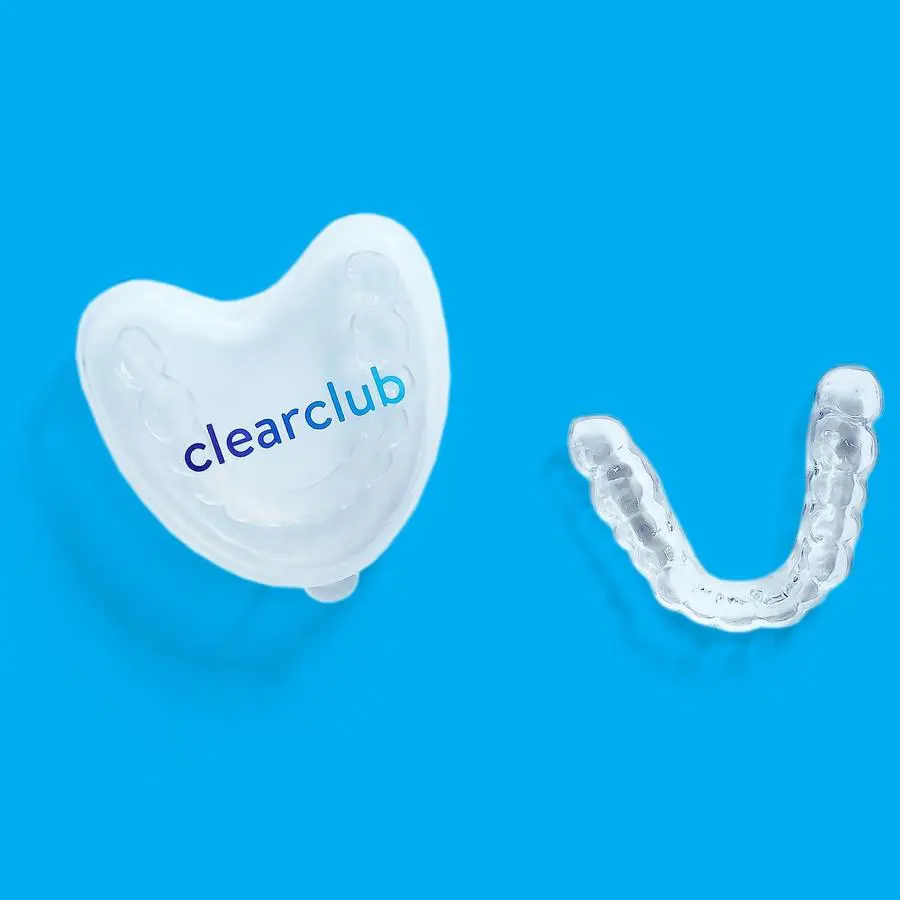 Another major player in the D2C night guard market is Cheeky. Similar to their competitors, Cheeky will send an impression kit right to your door. They even make it easy and allow you to reuse the box the impression kit came in to send it back to them. (How eco-friendly of you, Cheeky!) You can expect the kit to arrive at your house in 3-5 business days after ordering. From there, just follow the instructions, send it back to Cheeky to craft your custom night guard, and you should be good to go in around 5-7 business days. So they do get one point for shipping faster than the other guys.
What really separates Cheeky from the competition, though, is the variety of customization options. Cheeky customers have a choice between going with a soft, thermoplastic night guard, or one that's a hard/soft hybrid. As with Remi, they're also totally BPA- and latex-free. Cheeky states that a majority of their customers choose the soft option, as it is generally better for those who are dipping their feet (teeth?) in the night guard space. On the other hand, the hard/soft option offers an additional acrylic outer layer that offers extra protection from teeth grinding and can help prevent your teeth from moving over time.
Like Remi, Cheeky offers both upper and bottom night guards. By taking impressions of your upper and lower teeth, you can get a full mouth night guard to protect all those teeth. Although it's worth noting, you're paying around $220 for both, versus $150 for Remi.
From reading through some customer reviews and Cheeky's own website, it seems that most customers opt for just that upper teeth mold. Regardless of which option you choose, you'll still be protected from grinding and clenching your teeth – you'll just have to guess whether you think you'll prefer top or bottom, if you opt for the single at $150.
Cheeky offers three different levels of thickness to choose from: 1.5mm, 2mm, and 3mm (with the 3mm being the most popular).
Thickness – who cares, right? WRONG. Cheeky's hard/soft night guard also acts as a retainer, which keeps your teeth from shifting throughout the night. Again, Remi's guards do this, too. But if for some reason you're paranoid about wanting the thickest possible option (3mm), AND their hard/soft material, you'd want to roll with Cheeky.
Cheeky pricing breakdown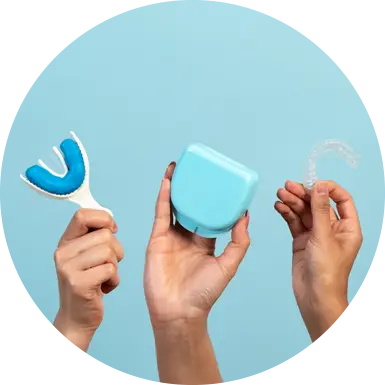 So how does Cheeky stack up when it comes to price? We'll break it down for you:
One time purchase: Cheeky offers a single night guard for $159 (free shipping), or two for $218.
Subscription: Cheeky offers a Replacement Plan for those that are looking to use a night guard long term. You will receive a new night guard every 3 months so you always have a fresh set of kit. Cheeky gives you the option of paying $229 annually for this service, or you can pay $49 up front but will be on the hook for $59 every time your night guard needs replacing.
If you have any issues with your night guard or the impression kit does not work, Cheeky will send you a new impression kit until they get it right – free of charge. If you are still not happy with it, they offer a full money back guarantee at any time. (Remi's guarantee is for 30 days, and ClearClub is 60, so Cheeky wins this one). Cheeky really stands behind their product, and as you can see from a few reviews below, it is not hard to see why.
ClearClub night guard review
The great Andy Warhol said that three is a party, so let's introduce you to our third party guest in this review: ClearClub.
By now, you know the drill; your impression kit is shipped straight to your door, you spend a quick five minutes making your mold (ClearClub even offers an instructional video on their website), they analyze your impression and make a custom night guard, and then it gets shipped right back to you. ClearClub follows this formula to a T and states that you can expect your custom night guard to arrive 1-2 weeks after they receive your impressions. All materials are BPA-, latex-, and allergen-free, with a hard acrylic outer layer to fight the forces of grinding and a soft inner layer for maximum comfort.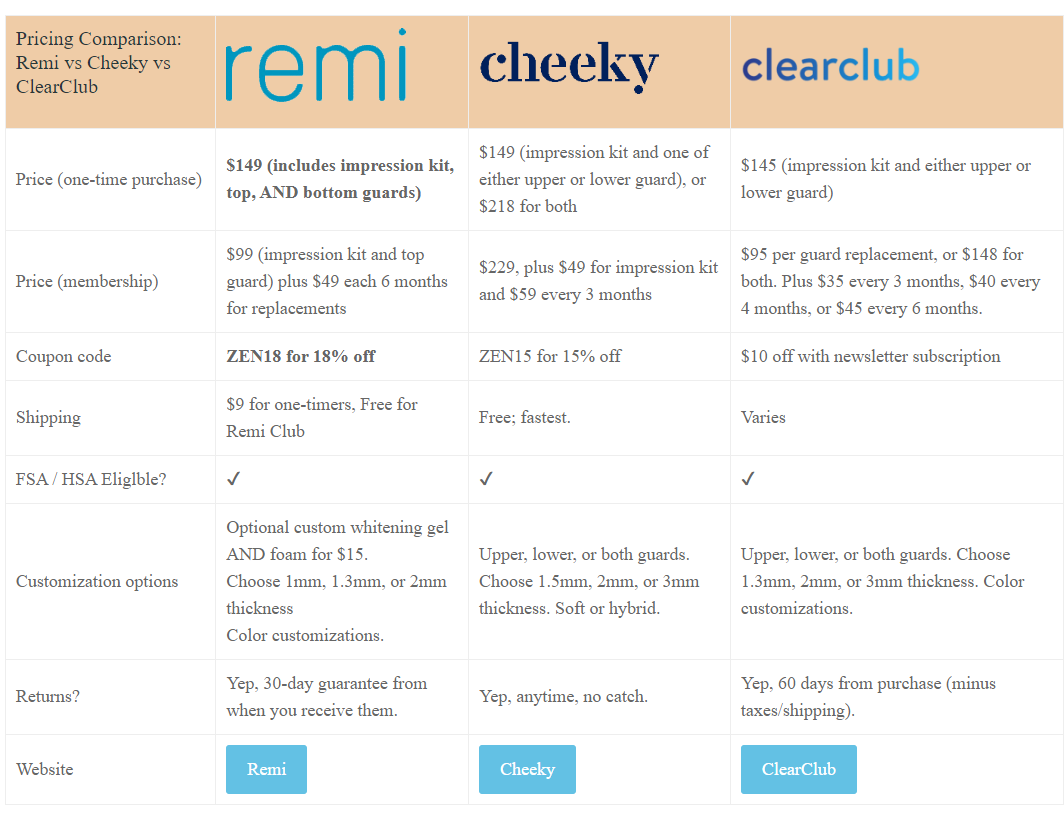 ClearClub allows you to choose from an upper (90% of customers choose this according to their website), upper and lower, or just lower night guard. They also offer three different levels of thickness: 1.3mm (most popular), 2mm, and 3mm. To take the whole customization game a step further, you'll also have the option to choose from 10 different colors and designs for your night guard. Rather than the boring, clear plastic that other companies offer, why not spruce up your night guard game a bit with bubble gum color or my personal favorite, "hot lava". Weird name for something that'll be going in your mouth, but hey, I don't work for ClearClub!
ClearClub pricing breakdown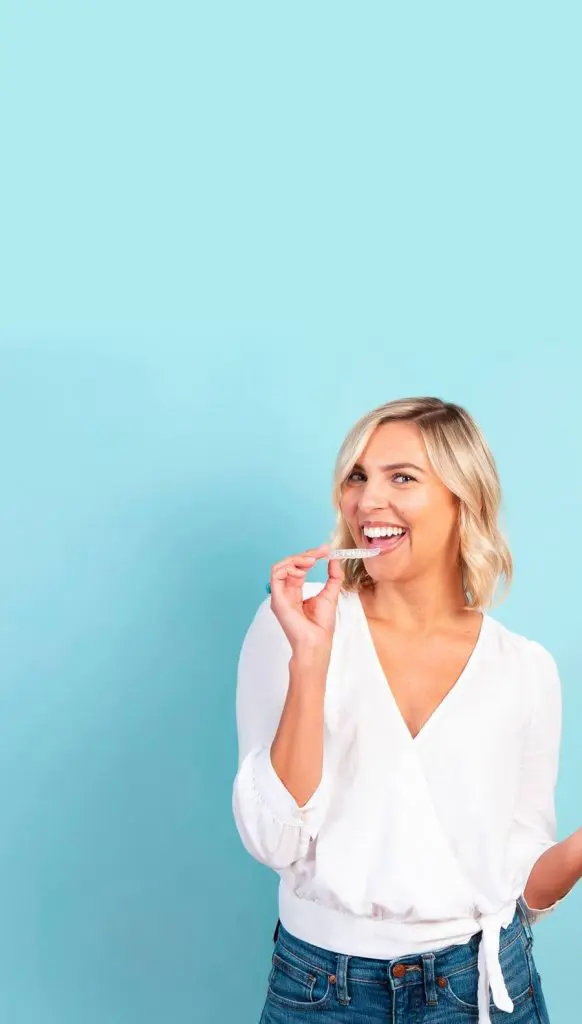 ClearClub gives you two options for pricing:
One time purchase: You can purchase a single night guard at $125 (upper or lower) and $195 for both an upper and lower together.
Subscription: ClearClub offers The Renewal Plan which costs $95 upfront. You then have the option to get a new night guard sent to you every three, four, or six months:
If you select every three months you will pay $45 per night guard
If you select every four months you will pay $50 per night guard
If you select every six months you will pay $55 per night guard
If your guard doesn't fit or you are having issues with your impression kit, ClearClub will send you a new one, free of charge. A 60-day money-back guarantee is also included for those that just aren't happy with the product. That being said, it appears from reviews that most users are quite content with what ClearClub has to offer. We also appreciate the flexibility in renewal plans that they offer.
The Last Bite: Which custom night guard is best for you? Remi vs. Cheeky vs. ClearClub
Each night guard company does things differently, and certain customers will care more about different factors, but Remi is the overall best deal – especially for newcomers. Their one-time $150 price is right in the middle of the pack, BUT it includes double what either Cheeky and ClearClub offer. This really is a fantastic option for folks who don't yet know whether they'll prefer an upper or bottom guard (or both), and the flexibility to specifically request two of their preferred option in the future is awesome.
While it may not be obvious from their website, Remi does offer multiple thicknesses and colors to choose from; all you gotta do it ask! If not, they'll default you to their most popular thickness.
Cheeky wins in the customization category and ties Remi in teeth alignment.
Their customization is great not because of thickness (all three night guards here offer a variety of thickness/colors), but for the ability to choose between a soft/thermoplastic guard, or a hard/soft hybrid. Not everyone will care about customization, per sé, but if you are someone who's been around the night guard block before, you may have a preference.
More importantly, though, the fact that Cheeky's hard/soft night guards doubles as a retainer is HUGE. Especially if like me, your dog chewed up that old retainer you paid your orthodontist $500 for (gross…). If you fit into this bucket, you want a teeth aligner that's made of a hard/soft material, offers both an upper and lower tray, and is thick enough ( > 2mm ) to keep those teeth aligned. If you're cool with a 2mm thickness, Remi wins on price. But if you're dead-set on 3mm thickness, only Cheeky will offer you that. Just be sure to get both the upper and lower night guards.
Oh, and from what our team has heard, their customer service is also pretty awesome.
ClearClub wins the award for "Craziest Color Customizations, " but that's about it. With the options to get replacements every three, four, or six months, they are the most flexible option when it comes to creating your own game plan. They just can't stack up to Remi or Cheeky when it comes to price.
All three companies offer a great product at similar prices. With generous return policies and money back guarantees from all three, it isn't the end of the world if you try one and end up not liking it. As for which is right for you, we hope this article can help you make an informed decision based on your priorities and needs.