About Vichy USA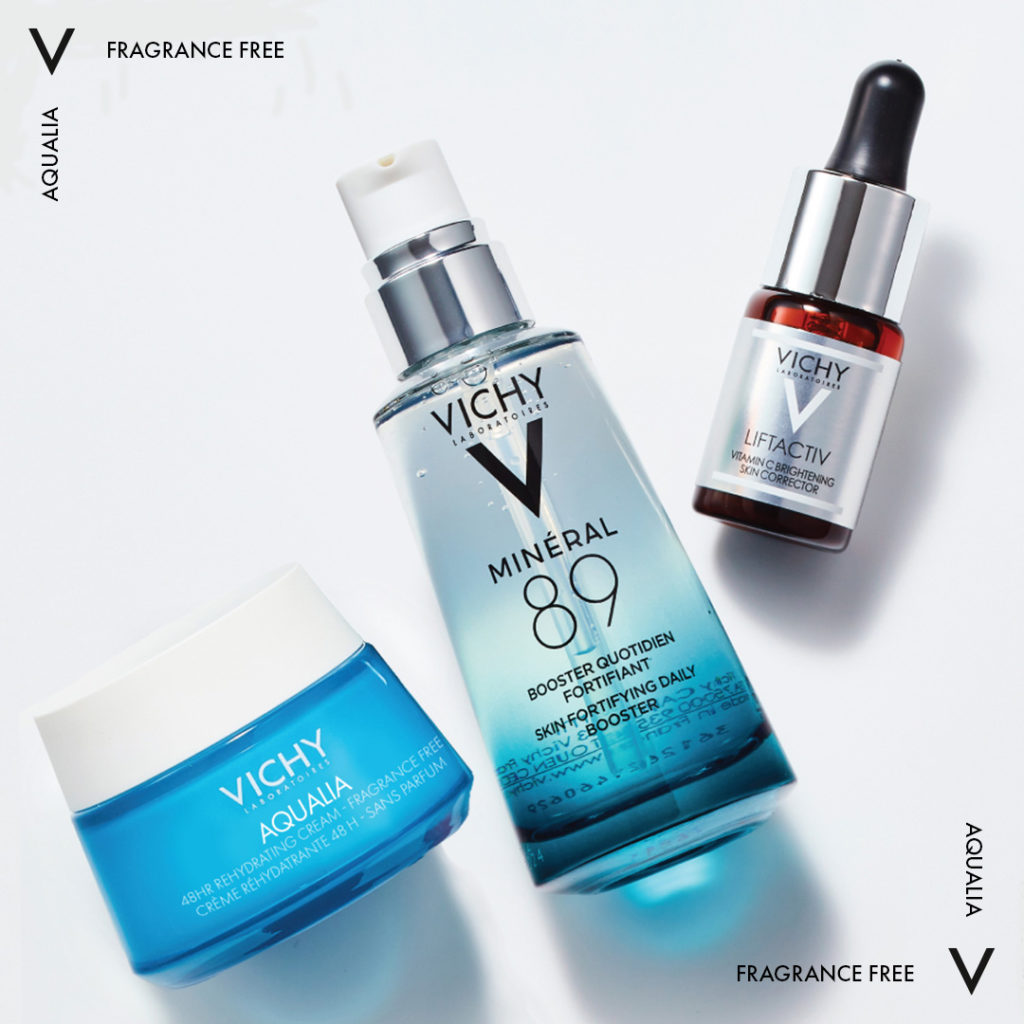 Vichy is dermatologist-approved and scientifically tested, so you don't have to worry about a thing. Known for its broad assortment of skincare, this beauty brand has been making formulas since 1931.
Considered a pioneer within the industry alongside companies like Estée Lauder and Maybelline, Vichy has been popularized by thousands of skincare enthusiasts. It's only natural that media outlets, such as Allure and Harper's Bazaar, would feature this brand in their top 10 lineups.
Of course, Vichy's Instagram page is nothing short of impressive, as they boast over 1.7 million followers. They've also won multiple titles throughout the years, including the Elle International Beauty Award in 2015.
Not convinced of their staying power? If so, we suggest you stay tuned to this Vichy USA review. We'll provide a comprehensive view of the brand, its products, customer ratings, promotions, and more to help you decide if they're worth checking out.
Overview of Vichy USA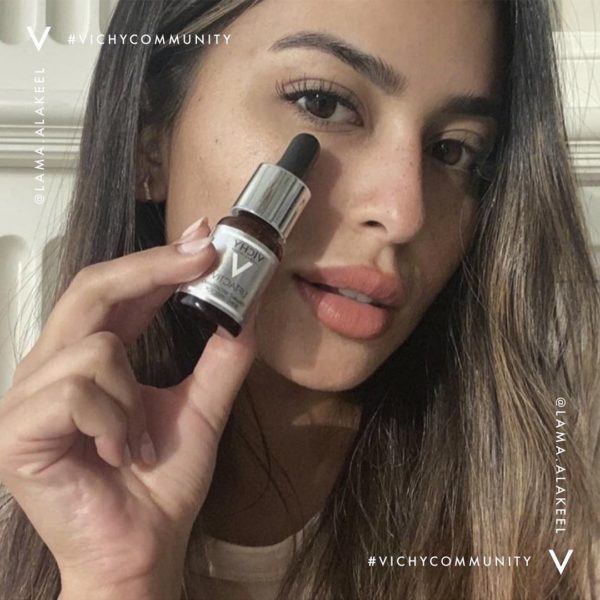 Vichy's origin story is a hodge-podge of natural wonder and scientific discovery. It all started in 1931, when Dr. Haller discovered the benefits of thermal spa water in Vichy, France.
Infused with minerals and antioxidants dripped down from the Auvergne volcanoes, the solution proved itself beneficial in wound healing while improving skin quality. Basically, you can call it the real-life version of the fountain of youth.
With a desire to share his learnings, Dr. Haller formulated a cosmetics line infused with Vichy water. Today, the company is well known for its collection of dermatologist-approved remedies. Of course, not all of them are enriched with the same mineral-rich solution, but you can take care knowing that each treatment is blended with the best selection of ingredients.
In an inspiring quote left by the brand, Vichy states, "When you notice acne, wrinkles, loss of firmness, or any other skin concern related to your life events, our experts will have a solution. Our mission is to help you achieve healthy skin through every challenge these life stages bring."
Before we get into this Vichy USA review, let's go over some initial brand highlights:
Highlights
A wide selection of skincare formulas to choose from
Dermatologist-approved
Provides a skincare dictionary on its website
Offers Afterpay as an alternative payment option
Has a subscription program that customers can sign up for
Positive customer reviews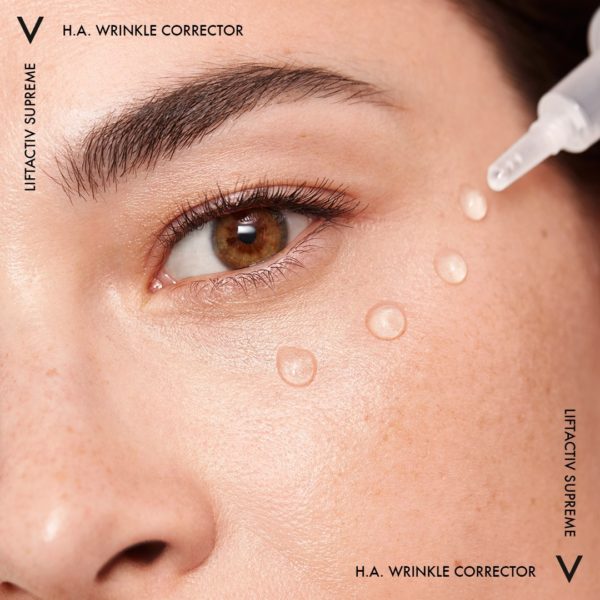 According to some beauty aficionados, Vichy USA is the grandmother of cosmetic brands. There's a reason why they've stuck around since 1931, and it's all thanks to the brand's revolutionary discovery of Vichy spa water.
Enhanced with good-for-you ingredients, it extinguishes any expedition in finding the fountain of youth. Apparently, the secret to flawless skin resides in France.
Customers can shop by skin concern, as categories include remedies for acne, oily skin, dark circles, dryness, puffy eyes, and more. They also have a separate collection dedicated to anti-aging. For those not versed in certain ingredients and formulations, Vichy offers a handy skincare directory full of terminologies. Talk about a company that cares!
Since the company sells hundreds of products on its website, this Vichy USA review will keep things short by selecting a few of their best-selling products to feature. Let's get started.
Vichy Mineral 89 Review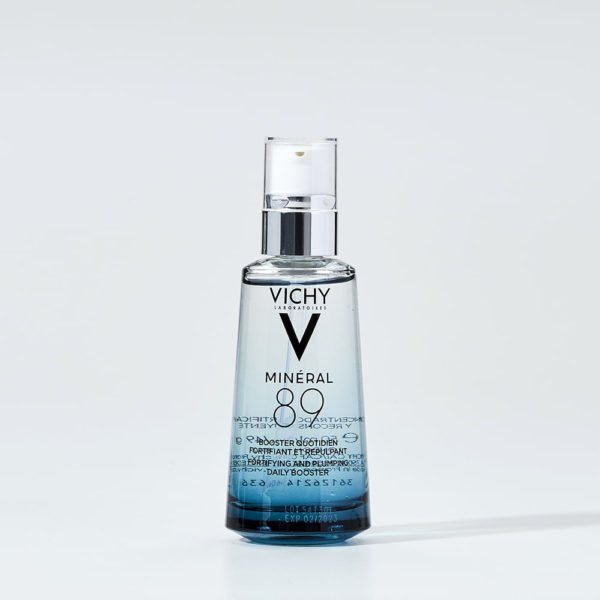 The Vichy Mineral 89 collection is one of the hottest skincare formulas on the market. It's home to three different remedies: a serum, concentrate, and eye gel.
Generating over 1,000 reviews on Ulta, Amazon, and Influenster, it ultimately begs the question—is the collection any good? We're here to separate fact from fiction, as this Vichy USA review will showcase one of their top picks for readers to consider.
Vichy Mineral 89 Review
Enriched with Vichy volcanic water, the Mineral 89 hyaluronic serum isn't just formulated to quench dry skin. It's proven to plump and strengthen complexions when exposed to environmental stressors.
While some alternatives utilize the power of botanicals, this remedy sources mineral-rich H20 cultivated in France's Auvergne volcanoes. And no, it's not a mix of soot and dried lava. Instead, it's infused with 15 good-for-you minerals.
Cleared by the National Eczema Association, this nourishing solution is definitely recommended for sensitive skin. Not convinced? According to a study conducted by Vichy, 8 out of 10 women reported a drastic improvement within their complexion.
Paraben-free and dermatologist-tested, the Mineral 89 hyaluronic serum is offered in 3 different sizes:
30 ml: $20
50 ml: $30
75 ml: $40
Vichy Normaderm Review
Acne isn't exclusive to the teenage experience. Adults suffer too. Thankfully, there are ways to lessen the chances of breakouts.
Formulated for blackheads, pimples, and oily complexions, Vichy offers its Normaderm collection for customers to try out. This selection includes serums, face washes, moisturizers, spot treatments, and clay masks.
To keep things short, this Vichy USA review will highlight one of their top-selling formulas down below.
Normaderm PhytoAction Daily Deep Cleansing Gel Review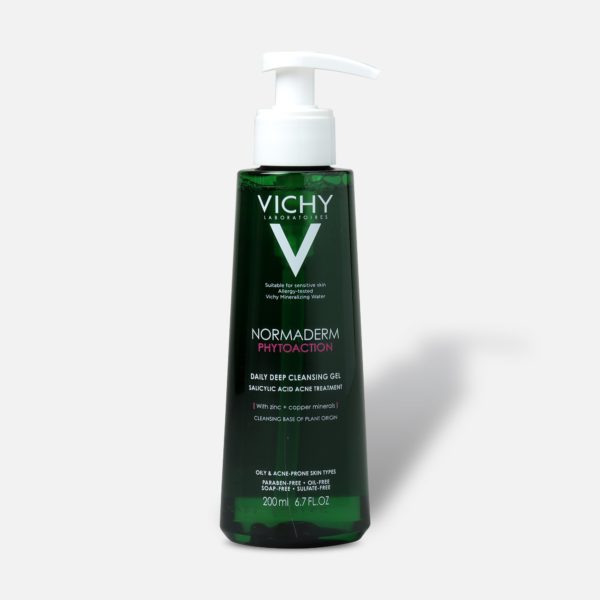 Sweat, smudge, city pollution, and makeup residue are just four things that pimples love to absorb. If you're in need of a 'facial purge,' the Normaderm PhytoAction Daily Deep Cleansing Gel is formulated to eliminate impurities.
When continuously used, it reduces the chances of acne and blackheads from forming. Need some ingredient specifications? No worries; this Vichy Normaderm review has you covered.
This facial cleanser is enhanced with 0.5% salicylic acid, zinc, copper minerals, and Vichy volcanic water. When blended together, these ingredients help exfoliate the skin while decreasing signs of aging.
Arguably, the best part about the Normaderm PhytoAction Daily Deep Cleansing Gel is that it doesn't strip away any excess moisture. Price-wise, this skin-care must-have sells for $18.
Vichy Aqualia Thermal Review
Trust me; splashing water on dehydrated complexions isn't enough to quell irritation. If you're in need of more 'oomph,' Vichy's Aqualia Thermal collection is specifically designed for dry skin. Currently, there are 7 products to choose from, including a moisturizer, night cream, eye gel, face serum, and sunscreen.
In need of a facial oasis? This Vichy USA review will spotlight one of our favs within the brand's best-selling collection.
Vichy Aqualia Thermal Rich Cream Review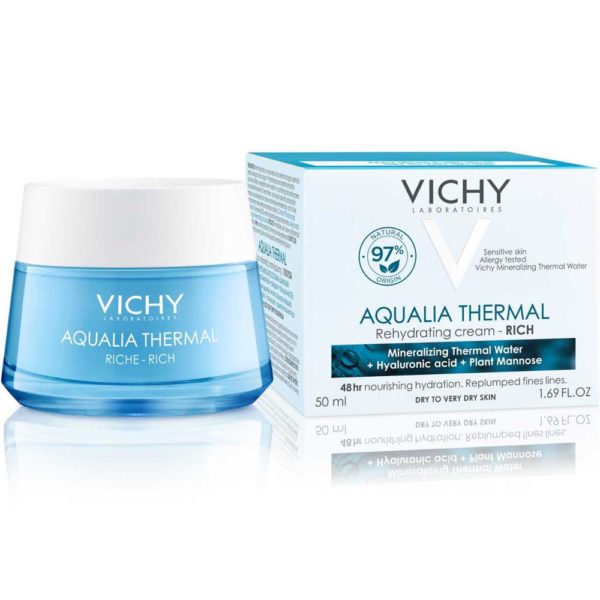 The winter breeze is enough to guarantee blush cheeks, chapped lips, and a super-dry complexion. If you'd rather leave flakey textures to croissants, the Aqua Thermal Rich Cream provides much-need hydration to parched skin.
It's boosted with three key ingredients, including pure hyaluronic acid, plant sugar, and Vichy volcanic acid. These additives work together to moisturize and cleanse dull areas.
Designed to provide 48-hour protection, there's no need to worry about re-application when it's time to hit the streets. For those not a fan of fragrances, this remedy is also offered in a perfume-free alternative.
In terms of cost, the Vichy Aqualia Thermal Rich Cream is offered at $31 per container.
Vichy Liftactiv Vitamin C Serum Review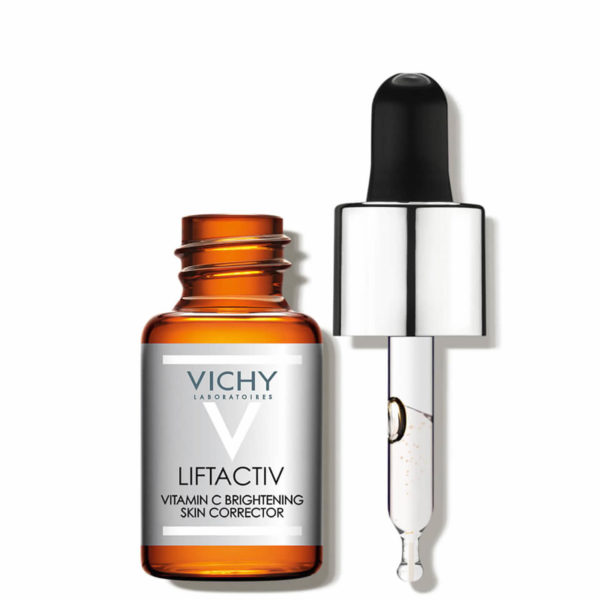 There's no need to down 10 gallons of orange juice in the name of health. The Liveactiv Vitamin C Serum provides all the skincare benefits, minus the stomach ache.
The serum is intended to boost firmness, smoothen uneven areas, and combat the signs of aging. For an added kick, this remedy is further enhanced with pure hyaluronic acid. Talk about a treatment that packs a punch!
In terms of application, we recommend using the $29 Vichy Liftactiv Vitamin C Serum after cleansing. We also suggest following it up with a facial serum and moisturizer for added hydration.
Vichy Deodorant Review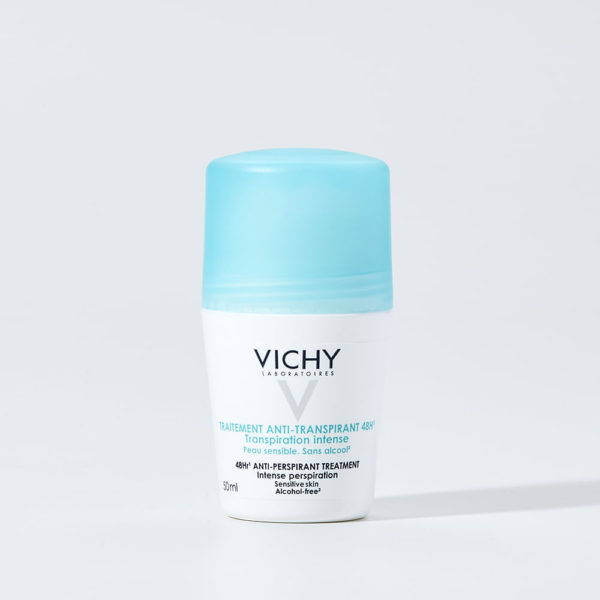 Bathing in Vichy volcanic water does sound refreshing. Unfortunately, most of us are miles away from our nearest French hot spring. For those who wish to simulate its effects, the brand's Deodorant is considered the next best thing.
This antiperspirant absorbs odor, moisture, and any unwanted stickiness accumulated during the day. There's no need to worry about re-application here, as it's formulated to last up to 24 hours.
Designed to leave no residue, the $17 Vichy Deodorant is a must-have during white-shirt days. If you're on the hunt for more body-care formulas, we suggest picking up the brand's sunscreen and self-tanner on the way out.
Who Is Vichy USA For?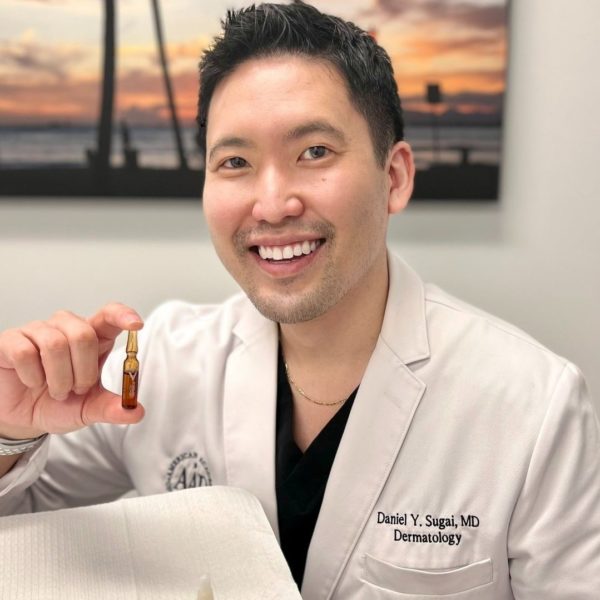 Vichy trusts its team of dermatologists and skin health experts. Everything is formulated with the best ingredients, including the brand's signature volcanic water.
Their treatments are suited for anybody who suffers from acne, wrinkles, oiliness, and uneven textures. Vichy isn't specific to any demographic, but considering that they house a large selection of anti-aging remedies, I think it's safe to say that they cater to older adults.
Is Vichy USA Natural?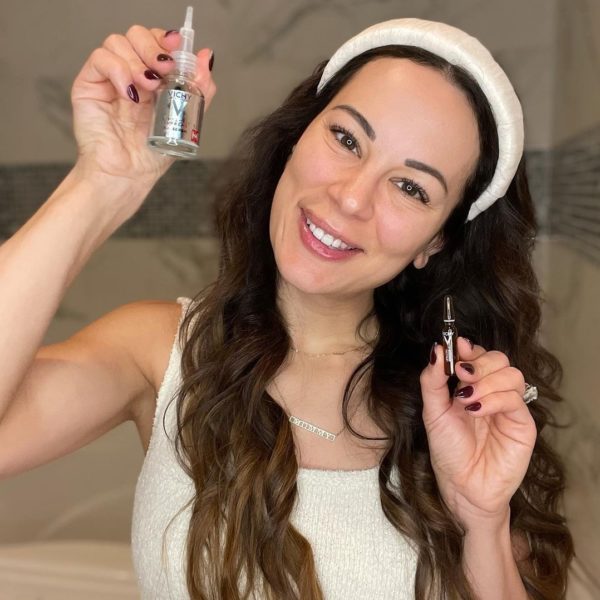 Yes, and no. Vichy solutions are a combination of natural ingredients and synthetic additives. They don't market themselves as a purely natural skincare company, but you can relax knowing that these formulations are tested for efficacy and safety.
In regards to the brand's volcanic water, Vichy states that it is sourced directly from France "in its purest form without any contamination."
Vichy USA Reviews: What Do Customers Think?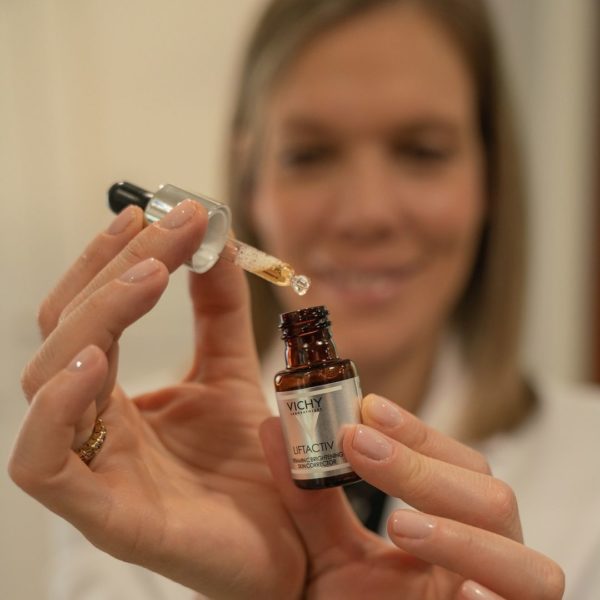 With a brand as old as Vichy, you'd expect thousands of reviews to reside online. And…they don't disappoint! We've uncovered hundreds of positive testimonials posted for the brand's best-selling products. Of course, don't take it from us. We'll let the ratings do all the convincing:
The Mineral 89 hyaluronic serum: 1,781 reviews with 4.6/5 stars
The Normaderm PhytoAction Daily Deep Cleansing Gel: 196 reviews with 4.6/5 stars
The Aqua Thermal Rich Cream: 131 reviews with 4.5/5 stars
The Liveactiv Vitamin C Serum: 226 reviews with 4.4/5 stars
The Deodorant: 85 reviews with 4.2/5 stars
Vichy is nothing short of high praise. Customers are loving the effectiveness of their products, ranging from moisturizers to face serums. A majority of users are sharing their success stories, as they found their products useful in improving the quality of their skin.
"This gel helped a lot with the impure ones and most of all it helped and diminished the outbreaks of pimples on the face. It is an incredible gel," one customer wrote for the Normaderm PhytoAction Daily Deep Cleansing solution.
"It is perfect, lightweight and hydrating for all skin types," one reviewer shared for the Mineral 89 hyaluronic serum. "As an aesthetician, I obsess over skincare. This is perfect as a first step before layering other serums and creams!"
We also found multiple reviews on websites such as Influesnter, Amazon, Ulta, and Chick Advisor. Hot on the list is the Mineral 89 collection, which—according to several happy customers—was a game-changer when added to their skincare routine. As provided in the former list, we'll also feature the ratings for a more in-depth analysis.
Influenster for the Mineral 89 hyaluronic serum: 3,043 reviews with 4.6/5 stars
Amazon for the Mineral 89 hyaluronic serum: 10.3k reviews with 4.5/5 stars
Chick Advisor for the Mineral 89 hyaluronic serum: 377 reviews with 4.5/5 stars
Ulta Beauty for the Mineral 89 hyaluronic serum: 1,662 reviews with 4.6/5 stars
"This was the first Vichy product that I've ever purchased," one user shared on Influenster. "I give it a 10/10. The (Mineral 89 hyaluronic serum) hydrates my oily/acne prone skin without leavening a film or residue, absorbs in, never sticky, has no scent and feels so gentle on my skin."
Some independent blogs, such as Blush and Pearls, also left a commendable review of Vichy cosmetics. Despite the expense, she recommended the Mineral 89 solution for those looking for a boost in hydration. "It's a great moisture booster for the coming winter and I'd still recommend it for those of you willing to shell out a bit extra for it."
This Vichy USA review did come across some unsavory feedback. For example, a few users reported no improvement after using their products. Others noted issues with the brand's customer service team and delivery times.
Considering that most skincare companies deal with the same problems, the small number of negative testimonials shouldn't cloud your judgment.
Is Vichy USA Worth It?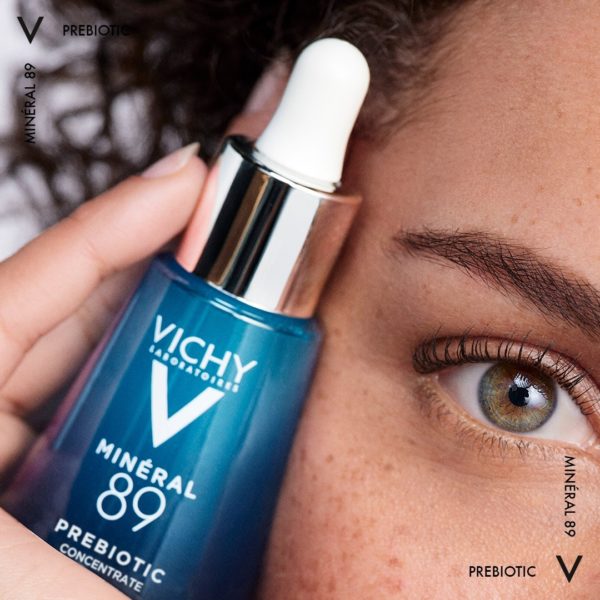 Vichy is a high-quality skincare brand trusted by thousands of skincare devotees. Honestly, you can say the same thing for other beauty companies, but for me, it's the first time I've ever heard of mineral-rich volcanic water.
It's an ingredient that makes Vichy unique amongst the crowd of similar-sounding formulas. Fortunately, it's not a product of glitzy advertising—as noted by thousands of reviews online.
We also like the brand's inclusion of a skincare directory. It's not mandatory for a cosmetic brand to offer a terminology guide, but it goes to show how Vichy cares. All in all, if you're looking for a trustworthy brand that's been in the industry for over 90 years, this Vichy USA review recommends giving them a try.
Vichy USA Promotions & Discounts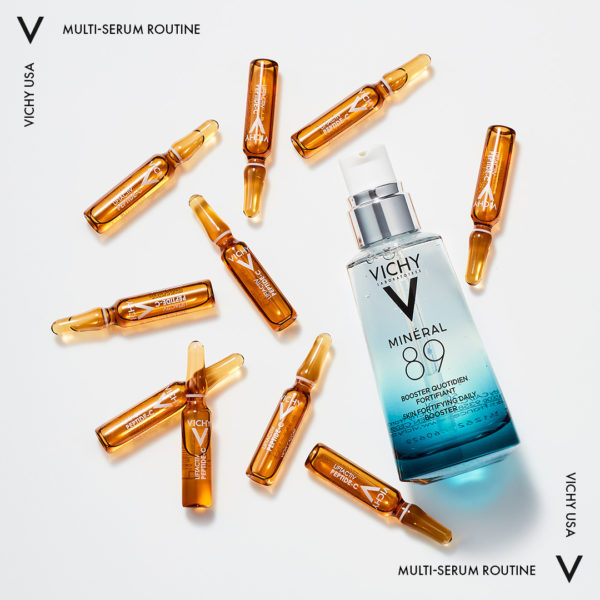 This Vichy USA review found out that customers can save 10% on recurring orders if they sign up for a subscription plan. Members will also receive 15% for every third order.
In terms of the brand's refer-a-friend program, buyers can get 15% off for every successful referral. It's also worth noting that the company's gift sets are offered at a discounted price.
Where to Buy Vichy USA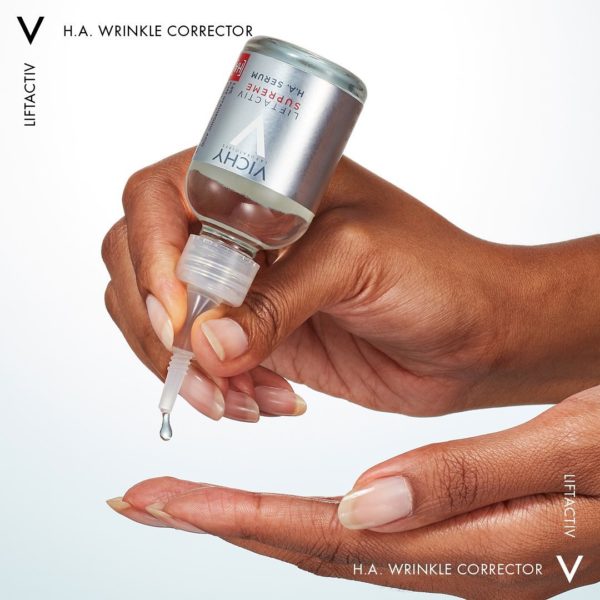 Looking to get on the Mineral 89 hype? Customers can visit vichy.com to see what they have in store. You can also find them at select retailers, including:
Amazon
Ulta Beauty
Target
Walgreens
Walmart
CVS
FAQ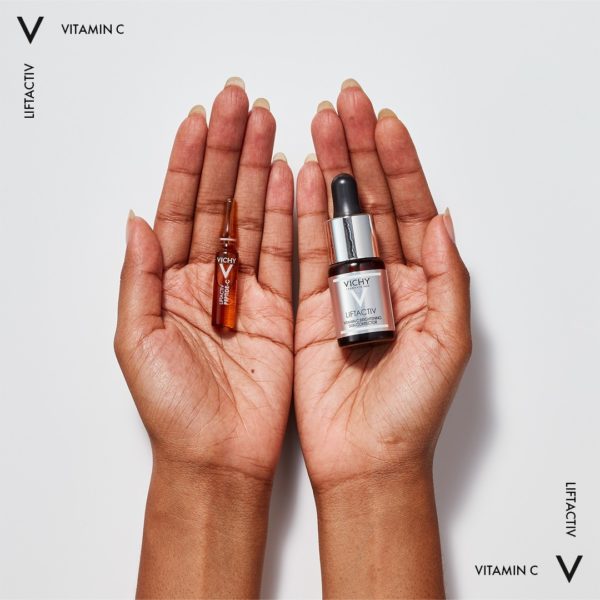 Who owns Vichy USA?
Vichy is currently owned by the L'Oreal Group.
Is Vichy USA cruelty-free?
According to the brand, Vichy does not test its products on animals.
Does Vichy USA ship internationally?
Unfortunately, this Vichy USA review found out that they do not offer international shipping at this time. With that being said, they do provide a separate website for Canadian shoppers.
What is Vichy USA's Shipping Policy?
This Vichy USA review learned that standard shipping costs $5. It usually takes 7 to 10 business days for packages to arrive. They also provide other delivery options such as Next Day Air and Second Day Air. It's worth noting that certain products, such as the LiftActiv Retinol Treatment are considered hazmat items. They can only be delivered via standard shipping.
To help keep tabs on your order, the brand will issue a tracking number alongside a confirmation email.
What is Vichy USA's Return Policy?
Vichy provides a 30-day window for customers to send back their unused products. To initiate a return, buyers must contact the brand directly for further instructions. Unfortunately, there seems to be no indication of a free shipping label offered on their website.