About Revlon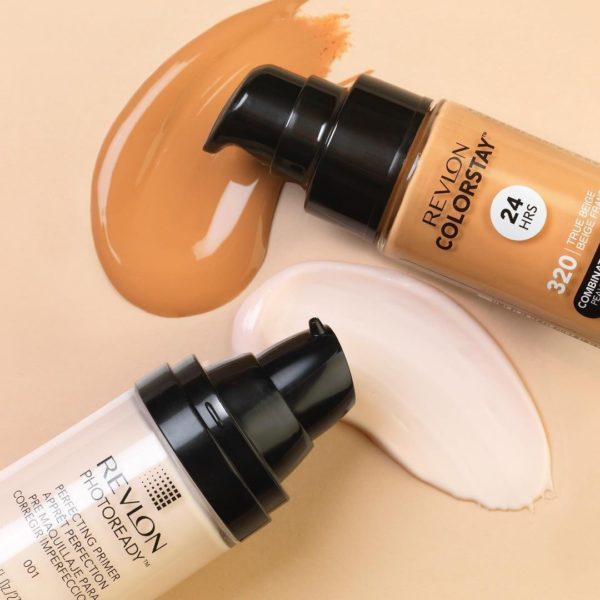 Maybe it's Maybelline? Nah, I think I'll look more ravishing with Revlon. Considered part of Elizabeth Arden, this cosmetic giant is arguably one of the most popular companies on the market; this beauty brand has been pumping out products since 1932.
There's a good chance that you're already familiar with this retailer, as they've graced countless aisles at several pharmacies including, Shoppers, Rexall, and CVS.
With a brand this famous, it's only natural for Revlon to have over 2.7 million followers on Instagram. They're also featured on numerous media outlets, including Allure, Marie Clarie, and InStyle. In addition, the company is affiliated with countless celebrities such as Megan Thee Stallion, Emma Stone, and Olivia Wilde.
Do you want to look unforgettable? Keep reading, as this Revlon review will take an in-depth look at the company, its products, customer ratings, promotions, and more to help you decide if it's worth checking out.
Overview of Revlon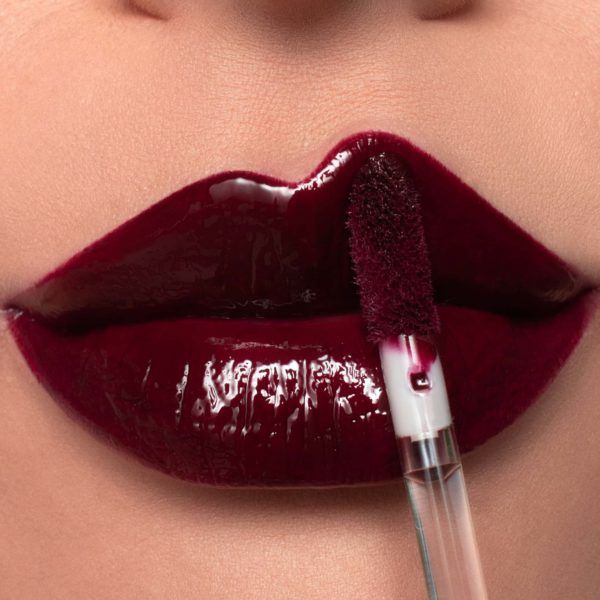 Revlon is considered a 'prehistoric brand' in the beauty industry. The story goes all the way back to 1910, when Elizabeth Arden opened her first salon in New York City. Even at its early start, the retailer managed to become a critical part of history. For instance, they were famously known for their iconic red lipstick during the suffragette movement in 1912.
In the years to come, Elizabeth Arden continued to be a source of creativity and empowerment for its female clientele. Within its exponential growth as a business, Revlon quickly came to fruition in 1932. The brand was considered synonymous with Arden but was independently founded by brothers Charles and Joseph Revson and Charles Lachman.
Elizabeth Arden and Revlon owned many firsts in the subsequent decades. They established a revolutionary beauty radio show, created the original cosmetic commercial to air in theatres, and made waves by featuring the first African American model within their advertising.
Today, both brands continue to grow in success, as they parent other notable companies such as Almay, Juicy Couture, and American Crew.
Before we get into this Revlon review, let's go over some initial pros and cons.
Pros
Considered an established cosmetic line in the industry
Offers a wide selection of beauty products to choose from
Reasonably priced
Entirely cruelty-free
The brand provides a Beauty Tool Guarantee for defective products
Cons
Cannot buy products off its website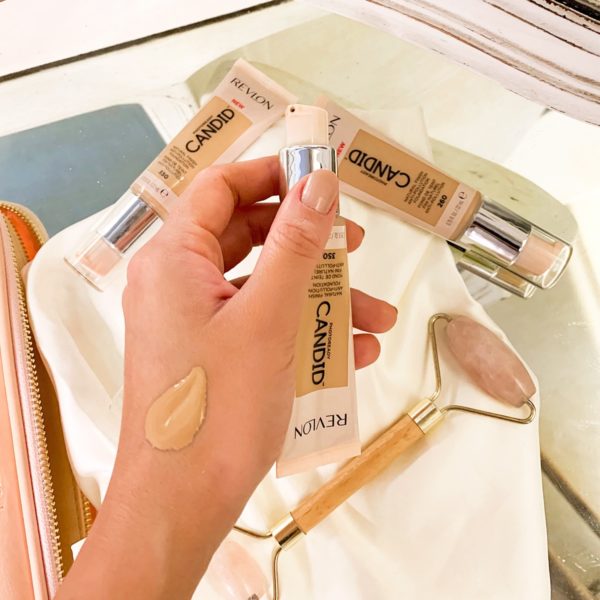 Revlon serves a critical role within beauty culture. In the early years of Cosmopolitan magazines, most women would spend hours flipping through glittering advertisements composed of trendy looks and beauty tips.
I remember my first inklings into makeup…I'd take a trip down to my local pharmacy to pick up some Covergirl, Maybelline, and of course—Revlon products. Trust me, this is no endorsement. I'm sure that these coveted three served as a friendly introduction to any novice makeup artist.
Despite the great selection of Revlon products offered at your cosmetic aisle, it pales compared to the amount actually sold on the brand's website. The formulas come by the hundreds, as customers can find a wide selection of foundations, concealers, lipsticks, mascaras, eye shadows, brushes, and more. They also sell hair products like dyes and root touch-ups.
If you're new to the world of makeup, let this Revlon review provide a quick virtual tour into what this brand has to offer. To keep things short, we'll condense its 100 product inventory to a small, featured selection of nine top-selling formulas. Let's get started.
Revlon Hair Dryer Brush Review
Makeup only takes half the effort. That stunning smokey eye can quickly turn into a sleepy raccoon if your hair looks like a bird's nest. For those who need a quick touch-up, there's a great selection of Revlon hair dryer brush models available for purchase.
As a speedy introduction, this Revlon review will feature one of the company's top-selling brushes in this category.
Revlon Salon One-Step Hair Dryer and Volumizer Review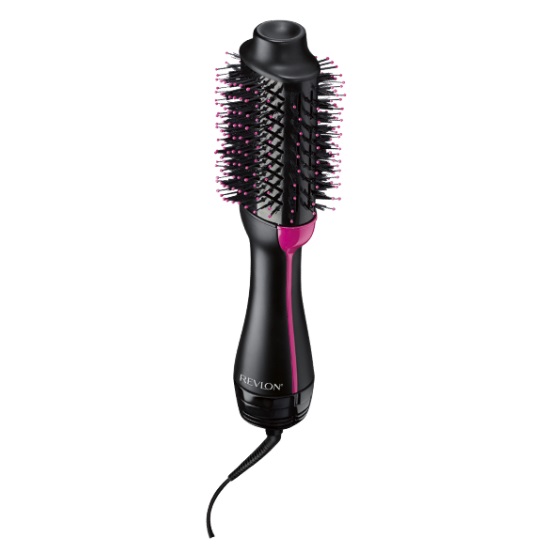 Trust me; wolf cuts can't reach their full potential without a little 'lift', if you know what I mean. For those looking to impart some movement in their new hairdo, the Salon One-Step Hair Dryer and Volumizer can achieve that professional blow-out without the trip to the dresser. This nifty tool comes with nylon tufted bristles and a cylindrical head for shaping.
Powered with 100 watts, this Revlon Salon One-Step Hair Dryer and Volumizer offers the right amount of heat for styling. The best thing about this tool is that it can be placed relatively close to the scalp, which can help prevent that straight, but curly end look that most competing hot brushes offer.
Currently, you can snatch the One-Step Hair Dryer and Volumizer for $60.
Revlon ColorStay Review
For those who can't afford frequent touch-ups during the day, the Revlon Colorstay collection is always available. Designed to be damage-proof, this selection includes lipstick crayons, concealers, foundations, eyeliners, and more. Moving forward, this Revlon review will spotlight one of the coveted bestsellers.
Revlon ColorStay Makeup for Combination/Oily Skin SPF 15 Review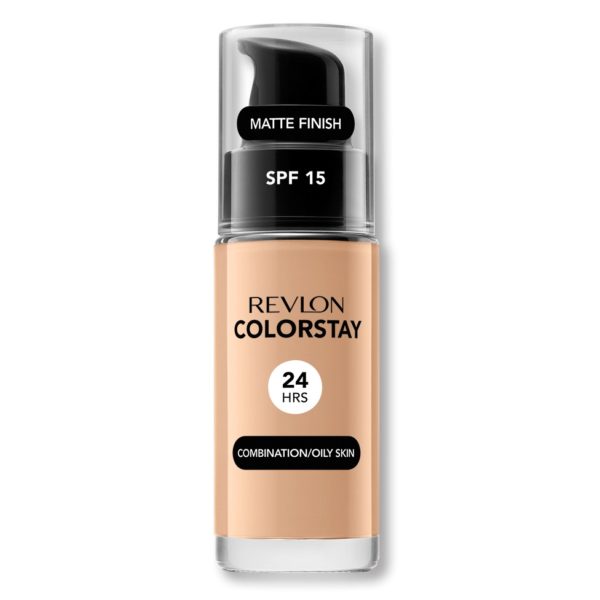 Cake's delicious, but that crumbly moist texture should stay as food and not foundation. Designed with maximum staying power, the ColorStay Makeup for Combination/Oily Skin SPF 15 can last for up to 24 hours.
This first-step necessity prevents that unwanted 'drip' look that some leading foundations offer. It also dries in a soft matte finish that's ideal for makeup layering.
The Revlon Colorstay Makeup for Combination/Oily Skin should obviously be followed with a lasting concealer and transparent powder. If things get especially humid, we suggest applying primer as a preliminary step.
Offered in 24 available shades, the ColorStay Makeup for Combination/Oily Skin SPF 15 retails for $15.
Revlon ColorSilk Review
I don't know about you, but whenever I'm dealt with a significant life change, I always consider dying my hair with something wild. While it's tempting at first, I'm then reminded how long it takes to get it professionally re-done at a salon. Five hours spent sitting in a semi-uncomfortable chair? No thanks.
If you happen to be on the same wavelength, I'm sure that you've already thought of the latter—tried and tested box dye. Fortunately, we've got Revlon Colorsilk as a viable option, as this collection offers natural colors that are easy to apply.
For now, we'll spotlight one of the brand's top sellers for readers to consider.
Revlon ColorSilk Beautiful Color Hair Color Review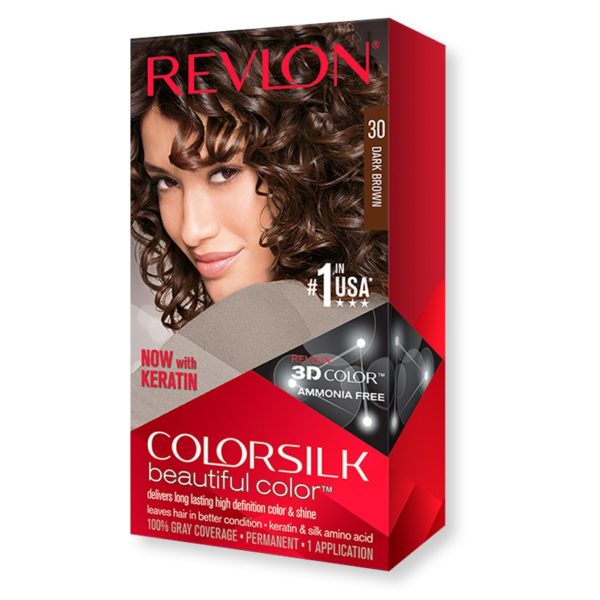 Repeat after me: brown is not basic. It's a natural hue that should be celebrated—but I'll admit, the name itself is quite mundane. For those who would rather opt for chocolate espresso or chestnut copper, the Beautiful Color Hair Color provides a multi-tonal highlight to help give your 'do more dimension.
Provided in a gel-like consistency, this box dye is enriched with silk amino acid and keratin to help nourish your ends. Best of all, it contains no ammonia to help prevent any damage.
It's worth noting that the $5 Revlon ColorSilk Beautiful Color Hair Color is available in other colors other than brown, including black and natural dark blue.
Revlon Lipstick Review
As mentioned, the coveted red Revlon lipstick was considered an iconic symbol during the women's suffragette movement in 1912. While we're way past the 1910s, the traditional scarlet gloss is still known as a token of female empowerment, and thankfully, Revlon has expanded its collection to include more colors.
Available in different finishes and shades, this cosmetic line boasts hundreds of options to choose from. To keep things short, this Revlon review will only showcase one of its customer favs down below.
Revlon Super Lustrous Lipstick Review
Lipstick is considered the cherry on top of all makeup. It adds a pop of color to help tie the whole look together. If you're looking for your coveted maraschino, the Super Lustrous Lipstick can act as a staple within your cosmetic collection.
This creamy formula is boosted with vitamin E and avocado oil to help with hydration. As an added bonus, it's lightweight, buildable and resistant to cakeage.
Available in cream and matte finishes, the Revlon Super Lustrous Lipstick sells for an affordable $8. With a price this low, we suggest picking up four or five to help diversify your options.
Revlon Nail Polish Review
The Revlon Nail Polish collection is anything but limited. Offered in a wide array of colors and finishes, customers can have oodles of fun creating their own looks. This includes best-sellers like the Ultra HD Snap! formula and the ColorStay Gel Envy Longwear Nail Polish.
For now, this Revlon review will look at one of their coveted favs down below. And who knows? Maybe the brand will make an appearance at your next girls' night in.
Revlon Revlon Super Lustrous Nail Enamel Review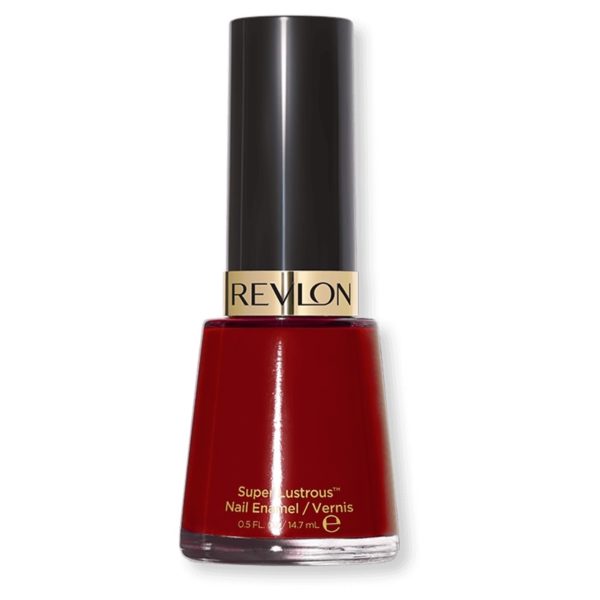 In the mood to treat yourself? As part of your relaxing night in, we suggest a rewatch of Legally Blonde, a tray of chocolate truffles, and a comfy set of pjs. To keep things 'productive,' you may want to do some cuticle care with the Super Lustrous Nail Enamel polish.
This enriched formula provides a punch of pigment that's infused with nourishing vitamin E. As a result, your nails are treated to in-depth nutrition while being coated in rich color.
Built with chip-resistant film, the Revlon Revlon Super Lustrous Nail Enamel polish can definitely last for weeks on end. Currently, this $6 formula is offered in 45 different colors, including Valentine red, Bubbly pink, and Copper Penny orange.
Revlon Foundation Review
Highlighter, bronzer, and eyeshadow are all optional when it comes to the makeup process. Foundation, on the other hand, is considered a pivotal step that shouldn't be missed. For those nearing the end of their bottle, the Revlon foundation collection can act as a viable substitute if you're in a hurry.
Offered in varied shades and finishes, the Revlon review will highlight one of its hottest picks that's definitely worth considering.
Revlon PhotoReady Candid Natural Finish Anti-Pollution Foundation Review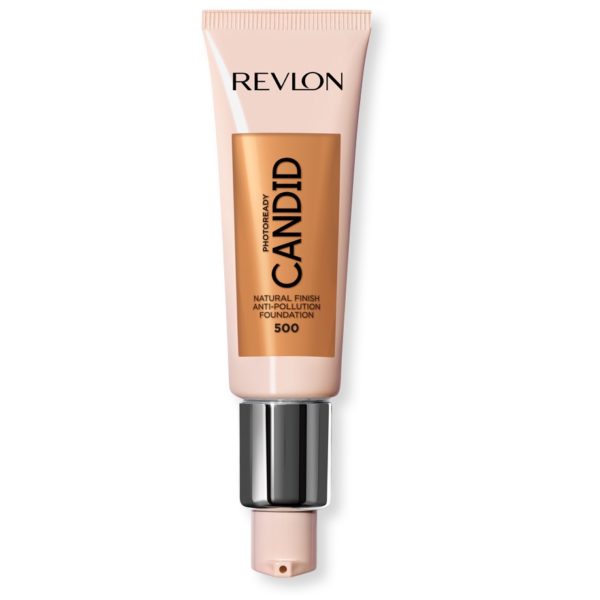 The wrong type of foundation can leave your skin riddled with dryness, irritation, and worst of all—acne. Fortunately, the PhotoReady Candid Natural Finish Anti-Pollution Foundation is quite healthy compared to other leading formulas, as it's infused with antioxidants and anti-blue light ingredients.
Designed to provide that coveted glow, this makeup necessity offers a lightweight finish without the worry of cakeage. Ethical shoppers will also be happy to know that it's free of parabens, oils, dyes, and other harsh substances.
Best paired with concealer and transparent powder, the Revlon PhotoReady Candid Natural Finish Anti-Pollution Foundation retails for $11.
Revlon Mascara Review
The Revlon Mascara collection offers a bold, dramatic look that can help you get red-carpet ready. Currently, they provide over seven different formulas, which vary in buildability and volume. To keep things quick, this Revlon review will feature one of its top-sellers down below.
Revlon So Fierce! Big Bad Lash Mascara Review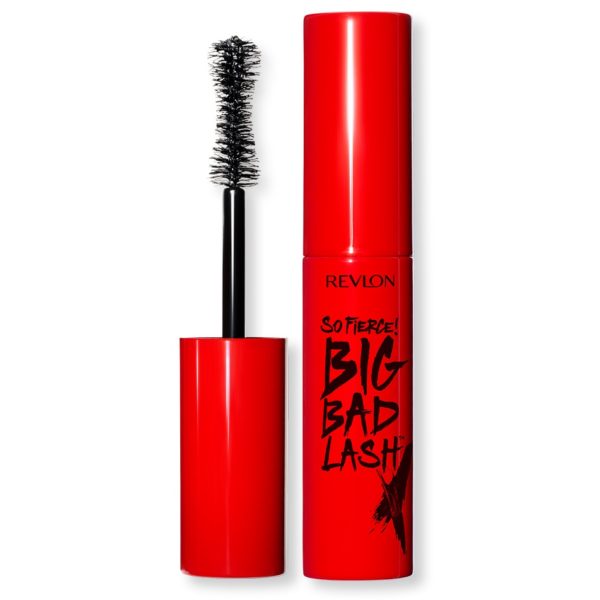 The Revlon So Fierce! Big Bad Lash Mascara does exactly what its name implies. It's dramatic, bold, and super sultry to help users achieve that femme fatale look. Compared to other leading blends, this product comes with a subtle lash tint that dyes your natural hair over time.
Best of all, it's designed to last for countless hours due to the mascara's anti-smudge formulation. And as an added bonus, it also glosses your lashes with a slight shine. Built with a double-sided brush to help induce volume, the Revlon So Fierce Big Bad Lash Mascara sells for $10.
Revlon Eyeliner Review
I'm not gonna lie. Eyeliner is by far my favorite part when it comes to makeup application. There's something ultra-satisfying in achieving that perfect cat eye in one full swipe. If you can't manage to nail precision, chances are that it's the product, not the skill that you should blame.
Luckily, the Revlon eyeliner collection is formulated to provide that precise winged tip without feathering. Down below, we'll talk about one of its customer faves that may act as your next, upcoming alternative.
Revlon ColorStay Eyeliner Review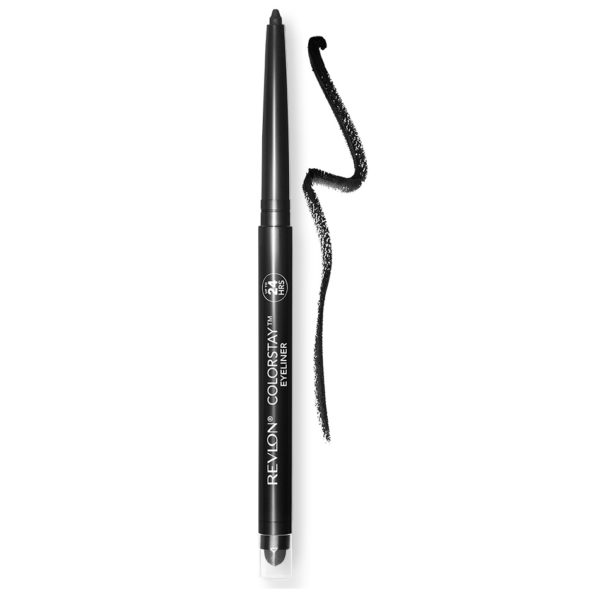 The ColorStay Eyeliner is anything but subtle when applied. Designed to bolden the eyes, this nifty crayon glides smoothly on the lids without any fear of smudging or feathering.
It's definitely made to last through tough situations, as it can stay up to 24 hours. Don't believe us? Put this eyeliner to the test by rewatching Les Miserables again.
Set in eight shades, the Revlon ColorStay Eyeliner is offered at a steal of $9. We highly suggest adding two or three to create a unique, multi-colored layered look.
Revlon Revlon Oil-Absorbing Roller Review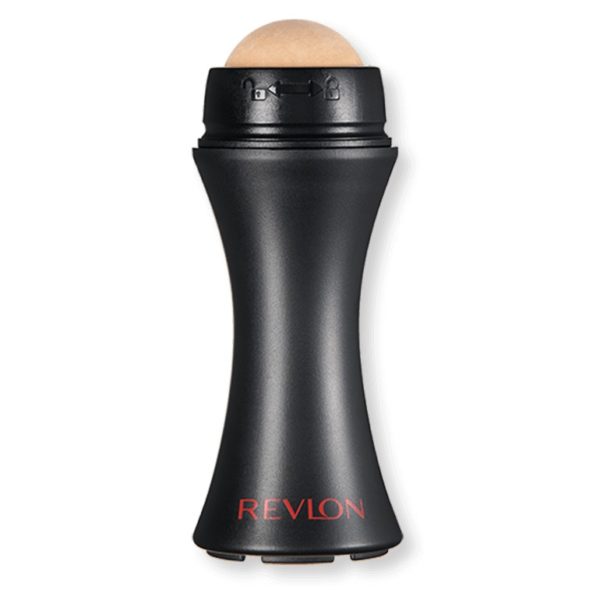 Say goodbye to blotting paper. The Revlon Oil-Absorbing Roller acts as a nifty alternative to help remove excess oil. This tool features a volcanic stone at the tip, which does wonders in eliminating shine. Arguably, the best part of this skincare essential is that it can be used on clear complexions or overtop your makeup as a last step.
Considered a reusable alternative to help minimize waste, the Revlon Revlon Oil-Absorbing Roller retails for $13.
Who Is Revlon For?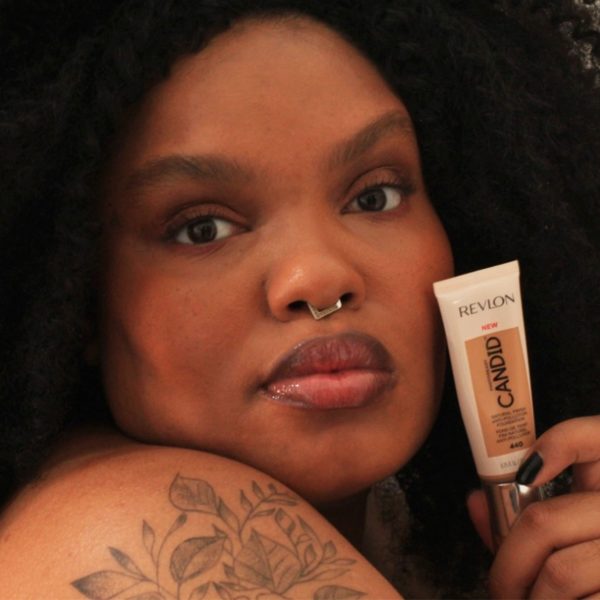 As we mentioned before, Revlon is widely considered an introductory brand for those new to makeup. Compared to other leading beauty companies, this retailer is widely available in several pharmacies and partnered stores. On top of that, they're quite affordable, as most of their products cost below $15.
Comparison: Revlon vs Maybelline
Come on, you had to have seen this coming. It's only natural for Revlon to be pitted against other big-name beauty companies, such as Maybelline. As a result, it begs the ultimate question: What should you opt for the next time you visit your local pharmacy?
To help readers answer that question, we'll provide a few important points for each brand down below. Let's dive in:
Revlon:
Known for selling beauty products since 1932
Caters to novice makeup enthusiasts and budget-conscious customers
Sells makeup, skincare, and hair products
Price ranges from $5 to $20
Implements some sustainable practices such as reducing its intake of mica and palm oil
Doesn't offer a shipping or return policy on its website (aside from the Beauty Tool Guarantee)
Maybelline:
Also known for its wide collection of beauty products
Has been around since 1915
Caters to cosmetic fanatics and those on a tight budget
Sells makeup and nail products
Relatively the same price range as Revlon
Implements some sustainable measures such as L'Oreal's recycling initiative
Doesn't offer a shipping or return policy on its website
Honestly, both brands are quite similar when it comes to company reputation and price range. If anything, Revlon offers a wider selection of beauty products—as they offer hair tools and formulas within their inventory. On the other hand, those focused on makeup only may find Maybelline as another suitable option.
Revlon Reviews: What Do Customers Think?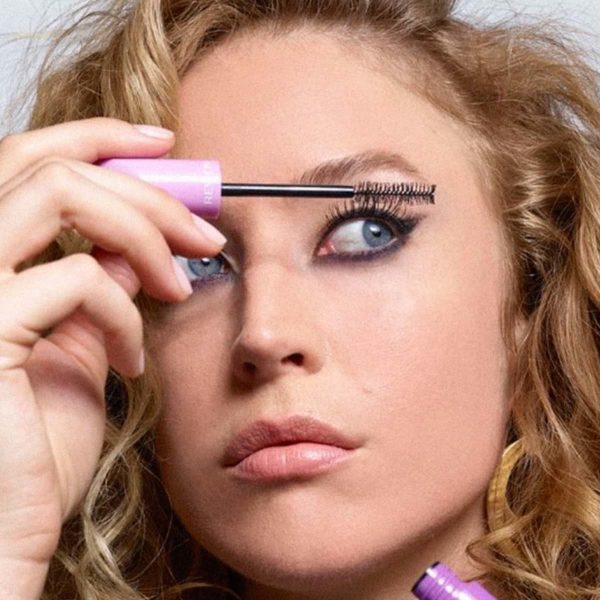 With a brand as established as Revlon, you'd think that there would be thousands of reviews attributed to its products. Fortunately, the company doesn't disappoint, as we found several positive reviews online.
If you're looking to crunch some numbers, we've provided a quick bullet-point list to see where Revlon's ratings lie.
ColorStay Makeup for Combination/Oily Skin SPF 15: 496 reviews with 4.1/5 stars
Super Lustrous Lipstick: 3,121 reviews with 4.4/5 stars
ColorStay Eyeliner: 2,008 reviews with 4.2/5 stars
So Fierce! Big Bad Lash Mascara: 1,796 reviews with 4.3/5 stars
So far, we'll focus on Revlon's makeup collection—as it seems to generate the most buzz online. According to hundreds of happy customers, the brand's selection of foundations, lipsticks, mascaras, and eyeliners exceeded their expectations regarding performance and quality.
"The formula is really nice. Glides on my eyes without pulling or skipping. I was able to make a perfect winged eyeliner," one customer wrote for the ColorStay Eyeliner.
"This lipstick was everything," one reviewer detailed for the Super Lustrous Lipstick. "I love a great matte, and even more so a mysterious dark color. The consistency wasn't drying, or chalky. It was matte but nourishing."
For additional feedback, we turned to Amazon. By far, the One-Step Hair Dryer and Volumizer seemed to take the website by storm, as it boasts a total of 203k ratings with a score of 4.6 out of 5 stars. According to one satisfied customer, the tool proved convenient and easy to use.
"I don't know how I survived without it before. Makes your hair silky soft without a lot of damage and gives nice body to your hair. I use it once a week and have gotten many compliments. Highly recommended!"
Some media outlets, such as Who What Wear, also left a commendable review of the Revlon Blow Dryer Brush. According to one beauty editor, "I was pleasantly surprised at how much I liked it and would absolutely recommend it to my natural queens who heat-style their hair."
All in all, we think it's relatively safe to assume that Revlon is a credible cosmetic line to support. After all, they must be doing something right since they've been in business for over nine decades!
Is Revlon Worth It?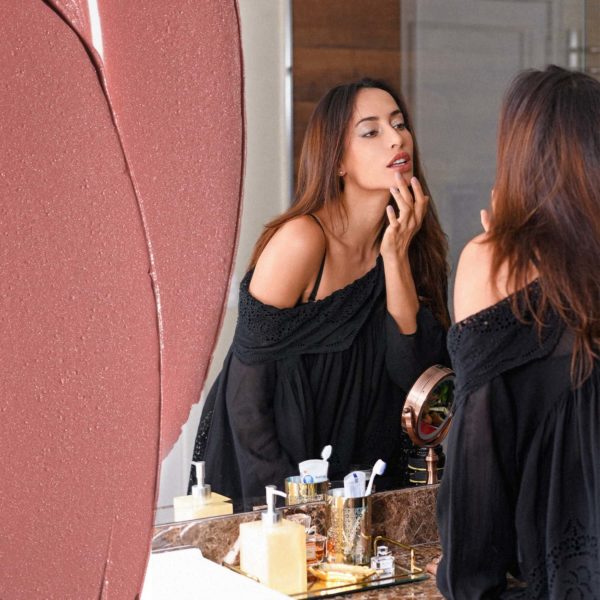 In short, Revlon is an accessible and budget-conscious cosmetic brand. There's a reason why they've been in business for so long, as the company knows how to market itself as a widely available option for novice makeup artists.
Their products are quick, affordable, and easy to use—which is especially important given a society that values efficiency over everything else.
Since Revlon is widely affordable, there's really no harm in trying a few of their products out. If you're new to the world of cosmetics, I'm sure that this highly available brand can act as a friendly introduction (or a gateway drug) for any novice user.
Revlon Promotions & Discounts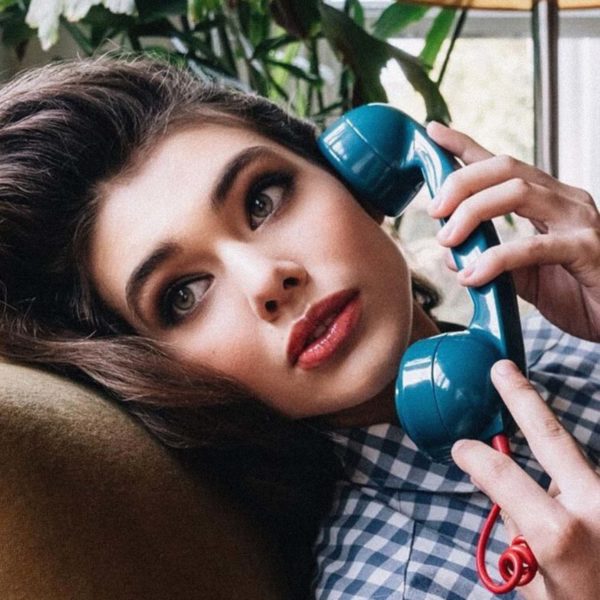 Since you can't buy their products off their website, this Revlon review uncovered no sales or discounts offered by the brand. We suggest visiting your local beauty supply store to see if they provide any promos for Revlon cosmetics.
Where to Buy Revlon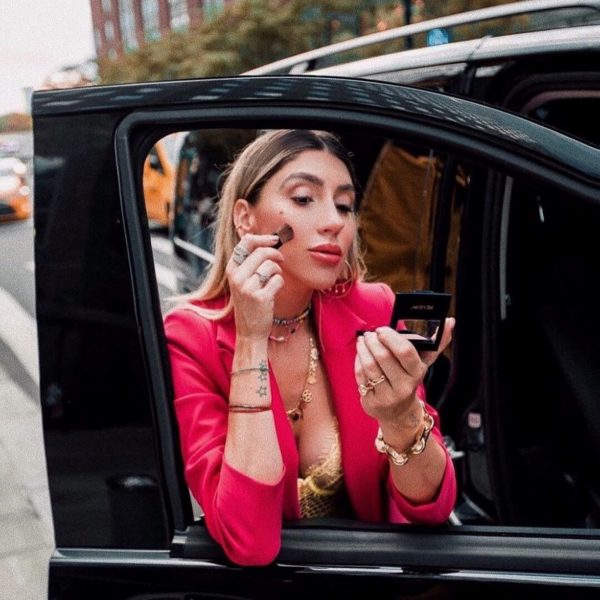 Looking to collect some new lipsticks? Customers can buy Revlon products by visiting one of its partnered retailers. It's worth noting that you can shop at the brand's official page, but it'll redirect you to one of its stockists:
Bed Bath & Beyond
CVS
Kroger
Ulta Beauty
Target
Walmart
Walgreens
FAQ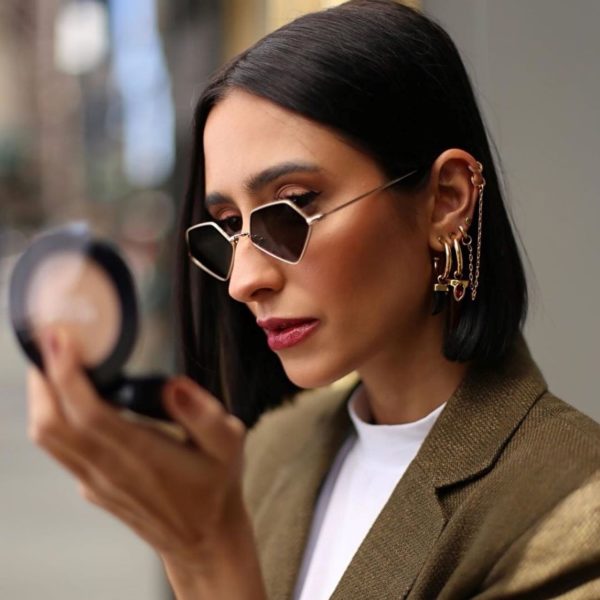 Who Owns Revlon?
Revlon is owned by Elizabeth Arden. It's one of several brands parented by the company, including American Crew and Juicy Couture.
Does Revlon Ship Internationally?
Due to the nature of its service, Revlon does not offer online shopping on its official website. We recommend looking up the delivery policy provided by one of its partnered retailers.
What is Revlon's Shipping Policy?
As this Revlon review has mentioned before, customers cannot shop for the brand's products on its official page. If you click on a certain item, the company will redirect you to one of its partnered stockists.
What is Revlon's Return Policy?
Revlon offers a Beauty Tool Guarantee, so customers can send back their defective products for a new replacement. Unfortunately, returns are not possible on beauty items.
You can also visit Revlon's separate page for hair tools, where they do provide a return policy. To initiate this process, buyers must use the mailing address provided on the brand's website:
Revlon Consumer Information Center
Lifetime Guarantee
PO Box 6113
Oxford, NC 27565
How to Contact Revlon
For inquiries unrelated to this Revlon review, you can contact the company through:
Phone number: 1 (800) 473-8566
Filling out the request form online