About Maybelline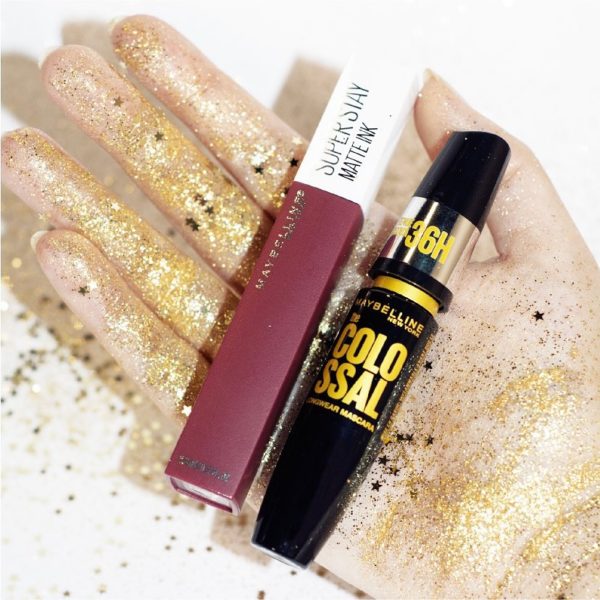 Maybelline is one of the biggest global cosmetics companies in the world, known for their accessible makeup products. Beauty lovers and casual observers also recognize the brand for the signature pink and green tube of Great Lash mascara.
The beloved company aims to empower women through their products. They've definitely done an excellent job, with over 11 million followers on their Instagram account. Their grid features many different tutorials to get budding makeup enthusiasts started on their looks. Plus, with celebrity ambassadors like Gigi Hadid and Adriana Lima, they must be doing something right.
Even with supermodel endorsements, can the hype be justified? This Maybelline review aims to find out. Join us as we look at the company's history, bestsellers, customer ratings, and more so you can decide if it's time to change up your makeup routine.
Overview of Maybelline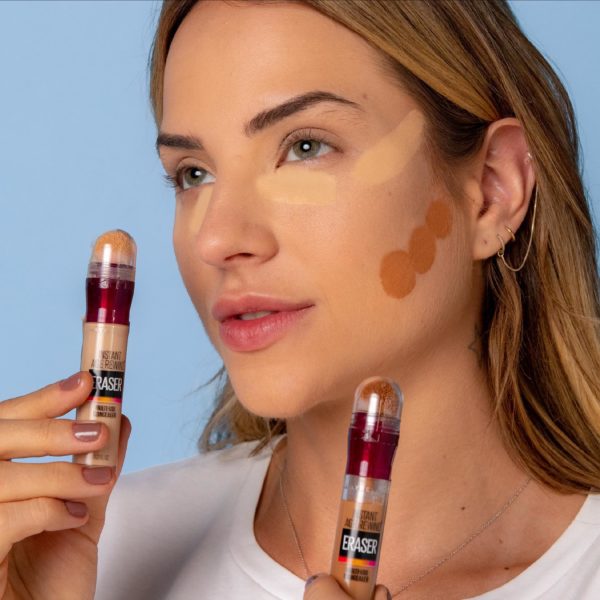 Maybelline was founded in Chicago by Thomas Lule Williams in 1915. He saw his older sister Mabel using a mixture of petroleum jelly and coal dust to give her eyelashes a fuller look. So, he tinkered with the mix and made a product called LashBrow-Ine. And, this was only the start.
He soon renamed the product Maybelline for his sister, and in 1917, they produced the Cake Mascara. It was only available for mail orders at first, but it became so popular that women were asking for it in drugstores.
The red Eyebrow Pencil was released soon after, along with some eyeshadows and eyeliners. This was the start of the flapper trend, as people started experimenting with bold and dramatic makeup looks. Maybelline became the first cosmetics company to put ads on the radio, and, of course, sales skyrocketed from there.
The company changed owners many times after their initial launch and finally ended up with L'Oréal in 1996. Then, their headquarters were moved to New York, from where they operated as one of the most famous brands in the industry today. They've even been used on the runway alongside higher-end makeup brands.
Now that we've explored the origin story, this Maybelline review will discuss some highlights:
Highlights
Wide collection of makeup products for face, eyes, and lips
Reputable company in the beauty industry
Involved in mental health initiatives
Products can be found globally in drugstores and big box stores
Virtual makeup try-on tool on the website
Offers many tips and tricks for newbies
Affordable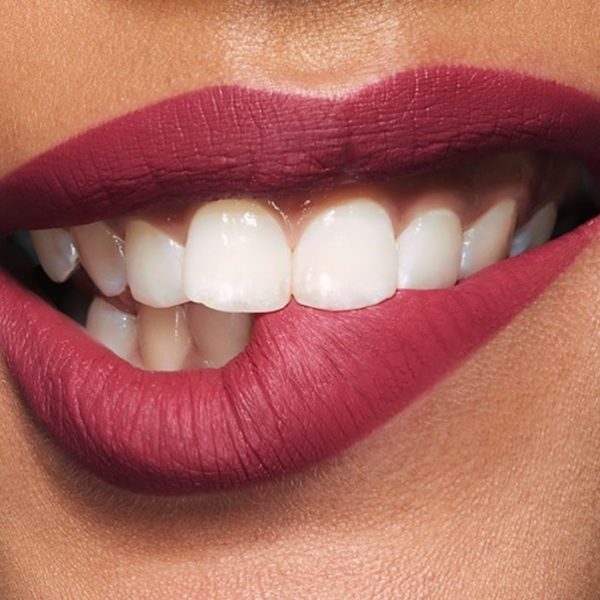 If you're looking to test out some new beauty products, get ready to feel glamorous with Maybelline. Their lash lifting mascaras, complexion-enhancing foundations, concealers, and more can help you achieve the Instagram selfie of your dreams.
Keep reading this Maybelline review as we give you a rundown of their bestsellers from various categories. It's important to note that the company doesn't currently sell any of their products on the website, but we'll discuss that a little later on.
Maybelline Mascara Review
First up, we have the Maybelline mascaras. Some of us are blessed with naturally long, full lashes while others need a little more help bringing that 'oomph' to the final look. Luckily, these products can lift your lashes to the heavens while adding some drama.
Maybelline The Falsies Lash Lift Washable Mascara Review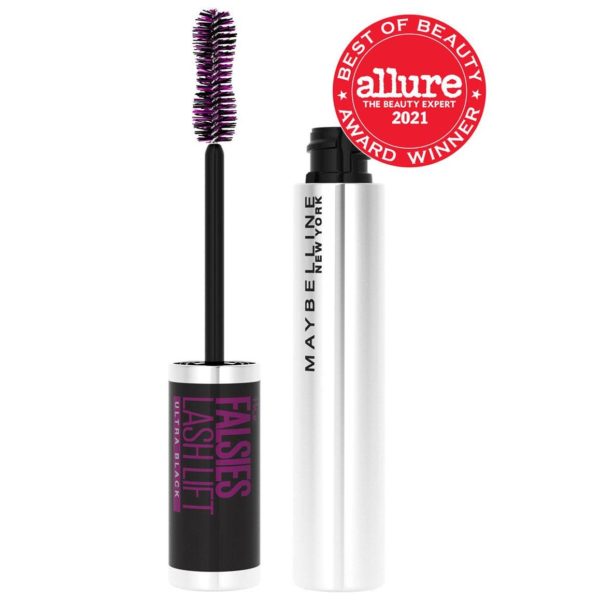 The Maybelline The Falsies Lash Lift Washable Mascara can lengthen and volumize your lashes in just a few swipes. You'll get an instant lifted look due to the fiber-infused formula that clings to the lash root. You won't be needing actual falsies with this product.
You might be able to cancel that eyelash extension appointment with Lash Lift. It'll take even the shortest lashes and create long, dramatic eye looks. Honestly, this will only make your eyeshadow pop even more.
Additionally, Maybelline guarantees that you'll get no smears or clumps. Sounds good to us. The Falsies Lash Lift Washable Mascara retails for $10.
Maybelline Sky High Mascara Lash Sensational Review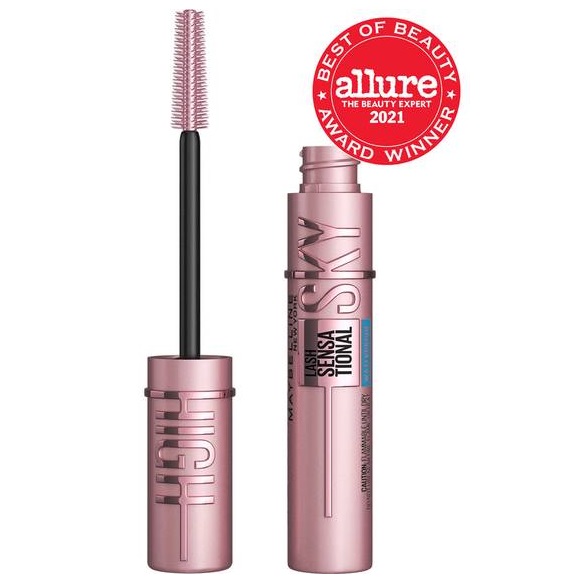 Next up is the Maybelline Sky High Mascara Lash Sensational. This waterproof mascara is ideal if your eyes frequently tear up or if you wear contact lenses. Plus, you'll be able to see lengthening and volumizing results from nearly every angle.
The product is designed with a Flex Tower brush that bends to help take your lashes to sky (not literally, of course). Plus the formula contains bamboo extract and fibers, so like The Falsies Lash Lift, it'll add some length and volume all while being smudge-proof.
You can swipe the Sky High Mascara Lash Sensational onto your natural lashes for $11. For a really dramatic look, our Maybelline review suggests adding on some false lashes.
Maybelline Foundation Review
We're onto the next step, which is the best-selling Maybelline foundation. This product will cover anything and have a matte finish for a blurred and flawless effect.
Maybelline Fit Me! Matte + Poreless Foundation Review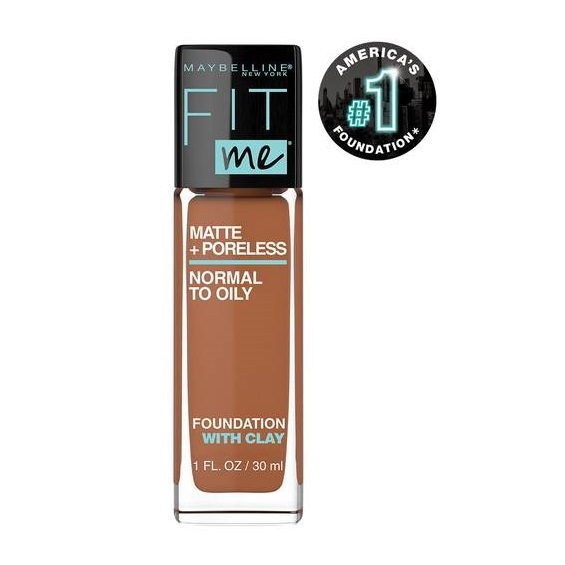 The Maybelline Fit Me! Matte + Poreless Foundation is considered the holy grail by many influencers and casual beauty lovers alike. Along with its extensive shade range, this foundation has been tested by dermatologists and formulated without fragrances for people with sensitive skin.
The product is also lightweight and delivers a natural, matte finish. The mattifying effect comes from micro-powders that'll help control excess shine. But, it would probably be better suited for normal to oily skin as it also includes clay in its ingredients.
Lastly, the foundation can offer medium to full coverage depending on the amount you choose to use. The Fit Me! Matte + Poreless regularly retails for about $8.
Maybelline Concealer Review
Next up in this Maybelline review is their popular concealer. Concealers are perfect when you're in the mood for lighter makeup, or they can add additional coverage before or after applying your foundation.
Maybelline Superstay Full Coverage Long Lasting Under-Eye Concealer Review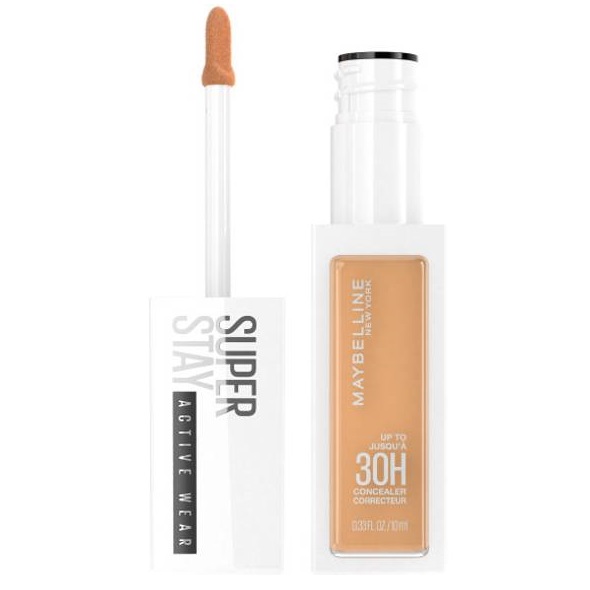 The Maybelline Superstay Full Coverage Long Lasting Under-Eye Concealer will have your back for hours. The liquid concealer is bound to become a staple in your makeup bag, and tired eyes will become a thing of the past.
As the name suggests, this is a full coverage concealer and could even be the only face product you'll have to use from day to day. It features a paddle applicator that helps deliver a smooth finish. Additionally, it's waterproof, smudge-resistant, and can last up to 24 hours. But, of course, we wouldn't recommend keeping it on for that long.
This Maybelline concealer retails for $10.
Maybelline Lipstick Review
From matte to glossy, Maybelline lipsticks can give your pout the special treatment it deserves. The following crayon lipstick will definitely amp up your look while being smudge and kiss-proof.
Maybelline Super Stay Ink Crayon Lipstick Matte Longwear Review
The Maybelline Super Stay Ink Crayon Lipstick Matte Longwear is an award-winning product, being one of the most long-lasting lip crayons out there. It also comes in many nudes, pinks, and reds that'll last for up to 8 hours.
The pointed tip makes application super easy and precise. In other words, you won't end up looking like a clown even if you apply the product with one foot out the door. And this lip crayon has a matte finish. But, don't worry, it won't dry out your lips at all.
With about 25 different shades to choose from, the Super Stay Ink Crayon Lipstick Matte Longwear usually retails for about $9.
Maybelline Tattoo Brow Review
Sculpting and shaping brows has become an essential part of some makeup routines. With Maybelline Tattoo Brow products, you can get long-lasting and natural-looking results as well. We'll cover one of the most popular ones down below.
Maybelline Tattoo Studio Brow Pomade Long Lasting Review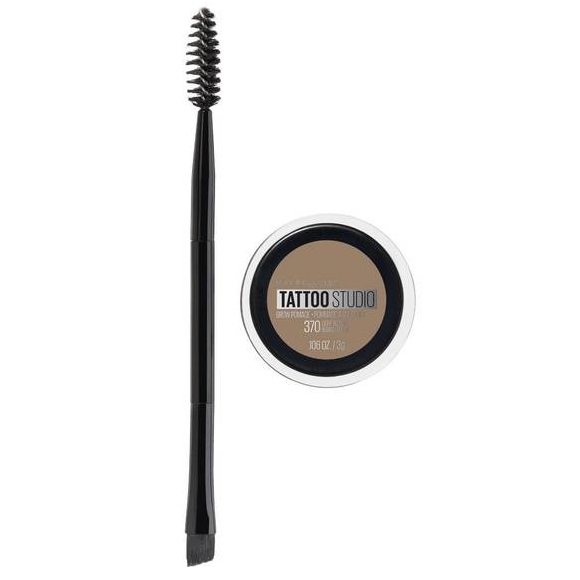 You can keep your brows in place while defining them with the Tattoo Studio Brow Pomade Long Lasting. It's pigmented and buildable, so getting your brows on point is easy as pie. Plus, like the other Maybelline bestsellers, this product is waterproof and, obviously, long-lasting.
To make application easier, this product comes with a dual-ended tool. One end has a brush for outlining and filling in your brow, while the other has a spoolie to blend your color. It gives you control over your brow look, and you can adjust to how intense or natural you want it to look.
The Maybelline TattooStudio Brow Pomade Long Lasting retails for $13.
Maybelline Lifter Gloss Review
The final product in this Maybelline review is the Lifter Gloss. This moisturizing, shiny gloss can easily brighten up your everyday look, even in the wintertime. It's even formulated with hyaluronic acid, which can promote hydration and add some plump to your pout.
The Lifter Gloss is available in 20 different shades. Try a clear gloss or amp up your look with the Bronzed shades for a summery look. Application will be super easy, too! The included XL Wand can cover your lips in one simple swipe.
To add some drama, you could match a lip liner with the gloss color of your choice. The Maybelline Lifter Gloss' retail price is about $9.
Who is Maybelline For?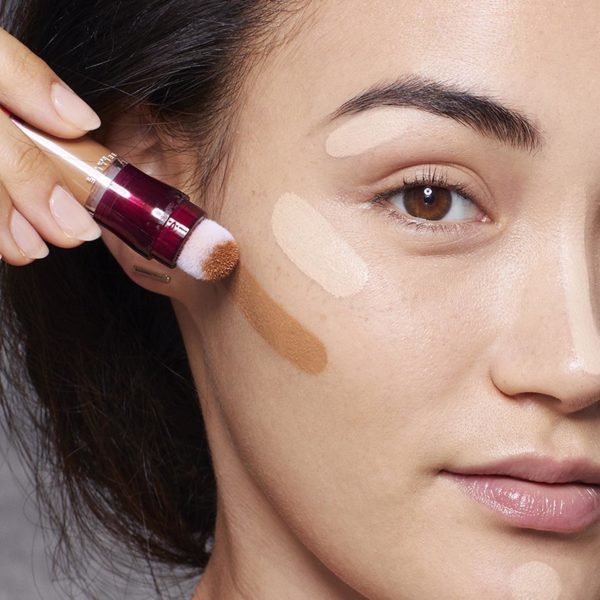 Maybelline is for anyone looking for affordable makeup products that will last throughout the day. If you spend most of your time at the office, touching up your makeup can become tedious and time-consuming. So, their long-wear products might change the game for you.
Plus, as we said earlier in this Maybelline review, their products are incredibly affordable and available at many retailers worldwide.
Maybelline Reviews: What Do Customers Think?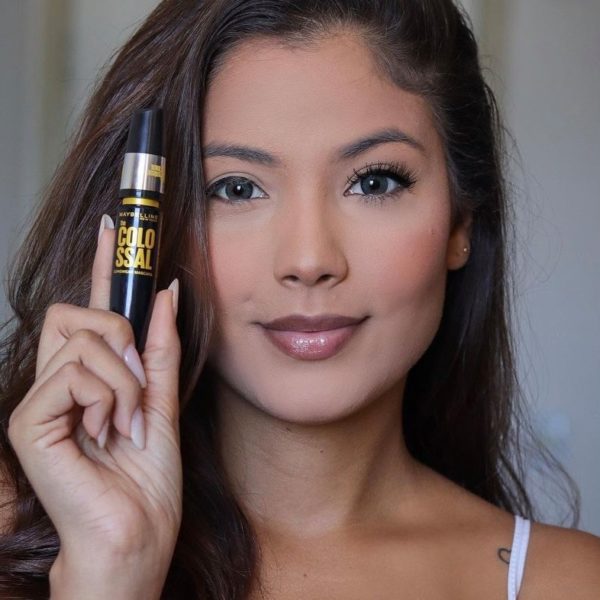 Now that you've read about Maybelline's bestsellers, it's time to look at some customer feedback. We searched the internet for testimonials and found some on the main website, Walmart's review section, and Amazon.
There are a few criticisms, but we can discuss those later. Here are the average ratings for the products in this Maybelline review:
The Falsies Lash Lift Mascara: 4.4/5 stars from 867 reviews
Sky High Mascara Lash Sensational: 4/5 stars from 193 reviews
Fit Me! Matte + Poreless Foundation: 4.3/5 stars from 2.2k reviews
Super Stay Full Coverage Long Lasting Under-Eye Concealer: 4.5/5 stars from 275 reviews
Super Stay Ink Lipstick Matte Longwear: 4.5/5 stars from 597 reviews
Tattoo Studio Brow Pomade Long Lasting: 4.4/5 stars from 1.23k reviews
Lifter Gloss: 4.7/5 stars from 1k reviews
One customer writes about the Falsies Lash Lift Mascara, "This makes my lashes very bold. It makes them look long and full of volume. To me, it works like some high-end mascara I've used in the past. This is my favorite. No clumping, and I use the waterproof, and it's still easy to wash off."
The product also gets some love on Amazon. It has the same rating as the main website, with about 18.7k reviews. A buyer shares, "I used to use 2 mascaras to get length and volume but not anymore now that I have this! It does take a few coats to get the effect I like, but it's amazing! My lashes look full and long!"
Of course, the Fit Me! Matte + Poreless Foundation has glowing reviews, too. One person says, "This foundation is buildable and looks natural when applied. There is very little shine, even after a full day of wearing, and the number of shade choices is phenomenal. As a dark-skinned Black woman, I know I have now found my foundation holy grail."
The popular foundation also received rave reviews on Walmart's website with a 4.4/5 star rating. A customer writes, "Was skeptical about the shade, but it's perfect. True to description. It's matte and glides on without leaving you caked. A little bit goes a long way!"
Lastly, the Tattoo Studio Brow Pomade is also well-loved by customers. One reviewer writes, "The angled brush makes it so easy to feather, define, or fill in. The Round brush blends, so there are no funny lines on your skin. So much easier than trying to do that with a pencil. It stays all day and doesn't smear. […] I like the blonde. It's more of a very light brown."
This Maybelline review found a few customers complaining about product quality and performance. Luckily, the brand's customer care representatives are quick to respond to these issues with product alternatives and solutions.
Is Maybelline Worth It?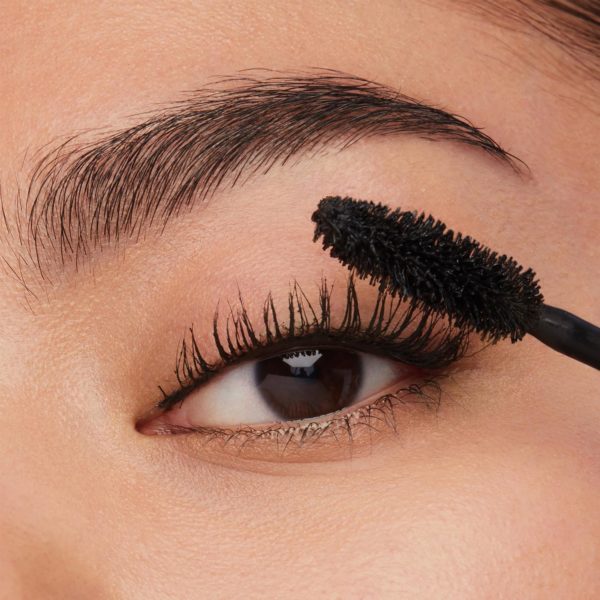 The beauty industry is booming with products that can sometimes break the bank. Fortunately, Maybelline offers high-quality dupes at an accessible price. Plus, they've been around for years, so it looks like they know what they're doing.
All in all, this Maybelline review believes that the brand is worth checking out. They have many products available for beauty enthusiasts to look through and virtually try on. Their foundation shade range is also quite inclusive, and as we mentioned previously, the cosmetics line as a whole is extremely accessible.
People always have gripes about beauty products, but the more critical reviews are usually met with solutions from a Maybelline representative. We also suggest conducting your own research into formulations and monitoring any breakouts before committing to regular use of any product.
Maybelline Promotions & Discounts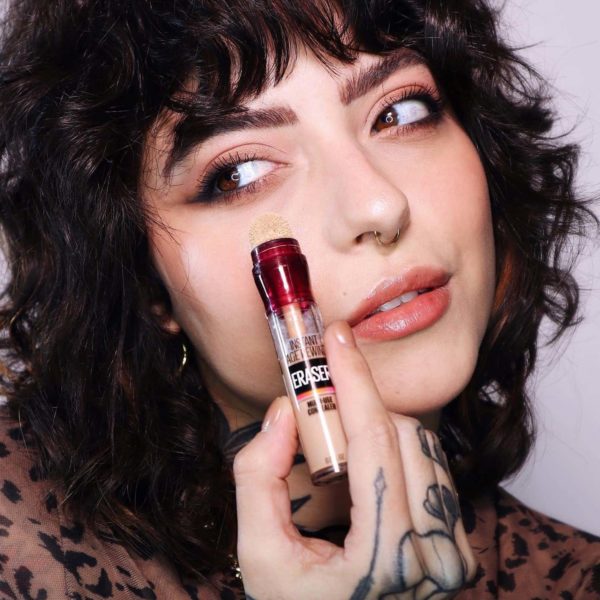 As Maybelline doesn't sell products directly from their website, we couldn't find any active promotions. But, you can take advantage of coupons in local papers, magazines, or stores that carry their items.
This Maybelline review also suggests signing up to receive their newsletter to learn about new products and exclusive deals.
Where to Buy Maybelline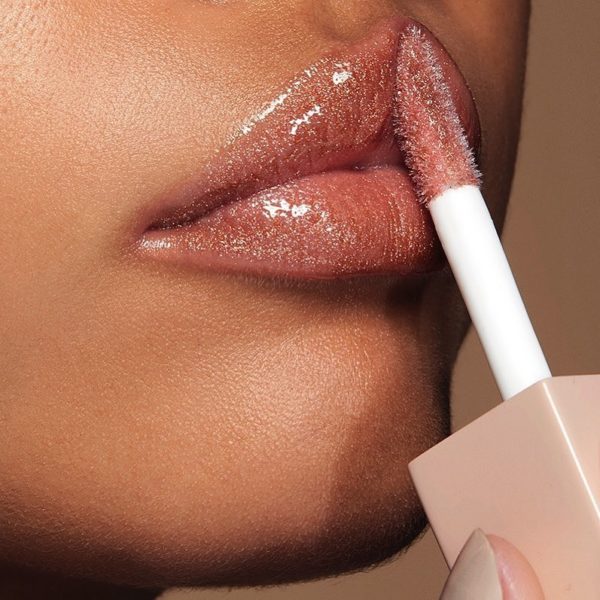 Trying to get your hands on some Falsies mascara? You can visit their website and find a Maybelline store near you using their store locator. Plus, you'll definitely be able to find items at the following retailers:
Amazon
Walmart
Ulta (US)
Shoppers Drug Mart (Canada)
FAQ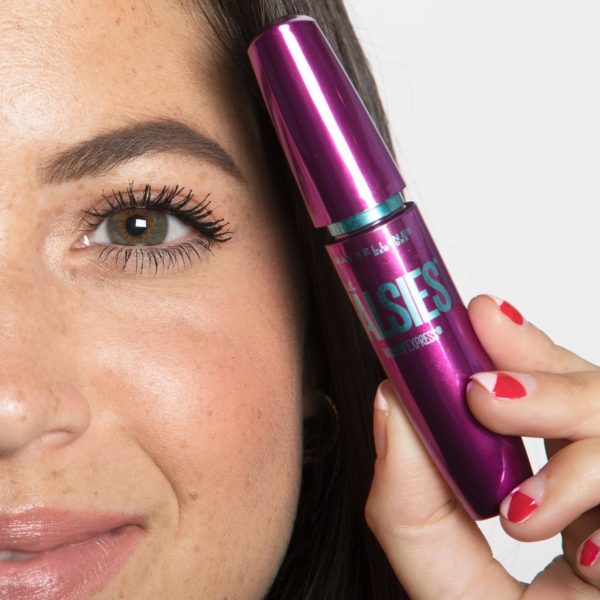 Who owns Maybelline?
L'Oréal is the owner and parent company of Maybelline. L'Oréal bought the famous brand in 1996.
Does Maybelline ship internationally?
Unfortunately, Maybelline doesn't offer any shipping from their website. But, as we mentioned, you'll be able to find a retailer near you with their store locator.
What is Maybelline's Shipping Policy?
Maybelline does not offer shipping options from their main site. But, their products are distributed to drugstores and other retailers like Walmart and Amazon. So, you'd have to follow their individual shipping policies.
It's safe to assume that delivery dates and costs will vary depending on your location. But, we'd suggest going to a physical retailer as the brand is accessible worldwide.
What is Maybelline's Return Policy?
Maybelline does not have a set return policy because they don't directly offer products from their site. So, you'll have to follow the guidelines in place at the store where the item was purchased. That being said, Walmart has a free 90-day return policy for all of their items.
Drugstores like Shoppers Drug Mart also offer a 30-day return policy from purchasing. The product must be in its original packaging and meet return codes. This includes the product being damaged, expired, or not suitable for your skin type, among other reasons.
How to Contact Maybelline
We hope you enjoyed reading this Maybelline review! You can reach the company's customer service team at 1 (800) 944-0730. They monitor phone lines from Monday to Friday, 9 AM to 5:30PM EST.