I've seen countless people on Instagram rave about using a silk pillowcase, so naturally, I had to check these out for myself. One of the best parts about my "job" is trying new things and sharing my thoughts, experiences, and reviews here with you all!
After taking a look around at silk pillowcases, it became abundantly clear that the Blissy pillowcase was one of the top brands to zero in on thanks to the thousands of glowing reviews and testimonials.
In this article, I'm exploring Blissy silk pillowcases, telling you everything you need to know to make an informed decision about whether or not to purchase one for yourself. Or, for someone else! Silk pillowcases are excellent Christmas gifts
What's a Silk Pillow Case?
Silk pillowcases are sheaths for your pillows that are derived from domesticated silkworms. They are naturally hypoallergenic, so they prevent the buildup of mold, fungus, dust mites, and other allergens. Additionally, silk pillowcases can help regulate heat, which means they keep cool while you sleep so that you can avoid the dreaded tossing, turning, and flipping of your pillows to get comfortable.
Regular cotton or synthetic pillowcases can host a whole slew of different allergens and buildup, which, if you think about it, is incredibly gross! I mean, who wants to lay their head down on top of mold, mildew, and grime every night? This is just one of the many reasons why silk pillowcases are trending big time right now. Plus, the luxurious feel really takes Blissy pillowcases to the next level.
Why Are Silk Pillowcases So Popular?
There are three main reasons why people are jumping to make the switch to silk pillowcases;
It causes less friction on your skin and hair, preventing damage and irritation
It's a much cleaner surface to sleep on thanks to the non-absorbant, silk fabric
You'll experience less drying of your skin and hair while you're sleeping peacefully
Next, let's start talking about the Blissy silk pillowcase, in particular!
Introducing the Blissy Silk Pillowcase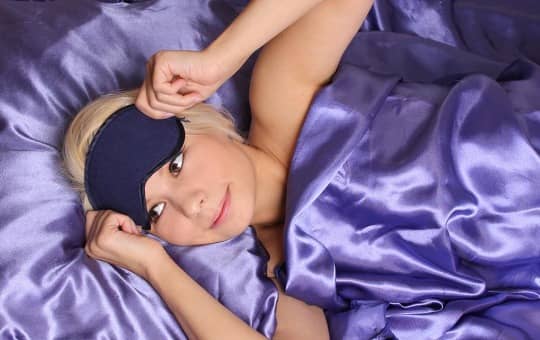 Blissy silk pillowcases are handcrafted from high-quality, 22-Momma 100% pure Mulberry silk. These pillowcases have been thoroughly tested to ensure that they are the highest quality and most durable option on the market.
Completely natural and hypoallergenic, these silk pillowcases were designed by Blissy's team of experts to make sleeping a dream by amplifying your hair, skin, and overall health. And the best part? They are 100% machine-washable!
Blissy Pillowcases comes in a variety of different color options and sizes to choose from. Your Blissy purchase includes just the pillowcase, so be sure you have a pillow available to place inside it. You can choose between a standard size pillowcase (20"x26"), queen (20"x30"), or a king (20"x36"). Color choices range from white to tye-dye, so you're sure to find one that matches your bedding or style.
Let me tell you, the images online don't do the Blissy silk pillowcase justice! The Blissy Pillowcase is not only soft and sleek, but it's beautiful, too! The silk pillow cover is stunning.
What Are The Proposed Benefits?
Blissy's website makes it hard to not hit the buy now button, take a look at some of the benefits that Blissy's silk pillowcase can offer:
Thermo-Regulation = Cooler & Better Night of Sleep
Is there anything more uncomfortable than trying to sleep when you're too warm? The heat we generate from our heads can have our pillows feeling hot and sweaty fast. Because Blissy is made from natural silk which has inherent thermo-regulation properties, you can expect to stay cool and comfortable all night long. Hen compared to cotton pillowcases, there really is no comparison when it comes to cool comfort.
Goodbye to Bedhead and Tangles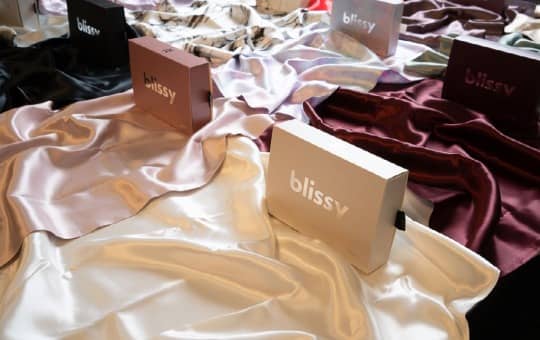 Waking up with your hair a complete mess is only cute when you're a toddler. By the time we're adults, it can feel frustrating to need to tame your hair just to look presentable. Blissy allows your hair to stay lush and vibrant by avoiding the tugging and pulling caused by normal pillowcases and by helping your hair maintain its natural oils. This is probably the number one benefit that users rave about! Everybody like to wake up with clean and neat hair.
Glowing Skin
At this point, most of us are well-versed in the importance of skincare and having a nighttime routine, but did you know that your regular pillowcase could be sabotaging it? Regular pillowcases will absorb your vital skin nutrients, effectively removing them from your face and thereby eliminating any benefits. With a silk pillowcase, on the other hand, you can maintain your skin's moisture and fight against dryness, acne, and other skin conditions. So instead of wasting tons of money on skincare and hair products, you can invest in the best silk pillowcase and save! The pillowcase cost is so much less than that of designed skincare products
Antibacterial
Ok, this one is obvious; keeping bacteria off our skin and hair is a major benefit. Most of us never consider the fact that we're constantly drooling and sweating on our pillows, and that bacteria have to go somewhere! If you're using a regular pillowcase, then it's getting absorbed right into it, and who knows if your washing machine is effectively removing it for you. With a silk pillowcase like Blissy pillowcase, that's non-absorbant, this is no longer an issue as it doesn't absorb anything. No bacteria, mold, or allergens will get trapped in your pillow. There are so many Blissy reviews that state that this is their beauty secret for stubborn hair and skin as smooth as a baby's butt.
The Princess Treatment
The Blissy pillowcase feels like something that would belong to a princess in a castle. And we all know that princess treatment includes everything that Blissy pillowcases has to offer.
Who Should Try It?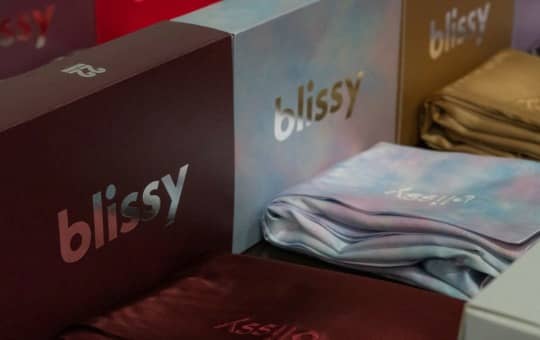 The Blissy pillowcase is an excellent option for anyone who wants to take better care of their skin and hair at night. If you think about it, we spend a lot of time on our pillows, and if we're not paying attention to what we're laying our heads on, we're potentially spending a third of our day doing damage to our health.
Blissy has been a lifesaver for those who struggle with hair loss, broken, brittle hair, bed head, dry skin, and those dealing with night sweating. Overall, the comfort level increase you'll feel by switching to Blissy is incredible, and these pillowcases aren't just for women! Men, too, can benefit from making the switch to a silk Blissy pillowcase.
What Is So Great About This Pillowcase?
What's so great about the Blissy silk pillowcase, when comparing it to other silk pillowcase options is the fact that there are thousands of 5-star reviews attesting to its effectiveness. The numbers don't lie; people adore Blissy from the first time they lay their head on it.
Cost and Where to Buy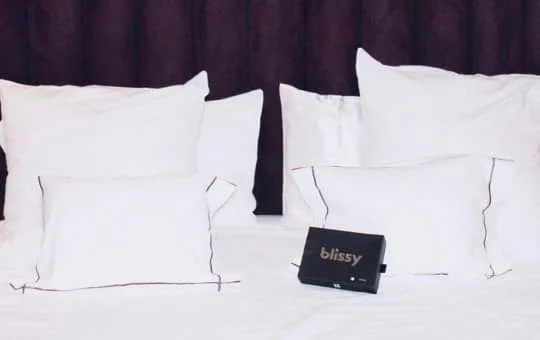 The Blissy Pillowcase cost is anywhere from $89.95-109.95, depending on the size of the pillowcase you need. Blissy Pillowcases are an investment, but one that's very worthwhile for the health of your hair, skin, and sleep.
Luckily, you can purchase directly from their official website (https://blissy.com). I always love seeing brands that take orders from their own personal domain as opposed to 3rd party websites, like amazon because you just never know what you're going to get sometimes (unfortunately).
Is Blissy a Legitimate Company?
Yes, Blissy is a 100% legitimate brand. You can go to their official website and browse their selection of 22 different silk pillowcase options to choose from as well as review their thousands of real customer testimonials to get a feel for the brand, product, as well as customer experience you can expect. You don't need to read every Blissy review to catch on that this is as legit as it gets for silk pillow cases.
Real Customer Reviews and Ratings
After spending some time pouring over the thousands of verified reviews on Blissy's website and beyond, it became abundantly clear that the vast majority of users are singing Blissy's praises from the rooftops. In this Blissy pillowcase review, I do my best to provide you with the information you need to make a decision, but it's also helpful to take a look at the internet landscape for information on Blissy products.
Customers are blown away by the level of quality of the material, it's one of those things that you need to see and feel to understand, but know that this is the number one thing that customers comment on. Additionally, users love the way they wake up feeling refreshed, with soft, silky hair, and hydrated skin. Overall, they rate their sleep quality when using the Blissy pillowcase is a 10/10, which says a lot! Plus, users love that you can wash the Blissy pillowcase right in your regular wash.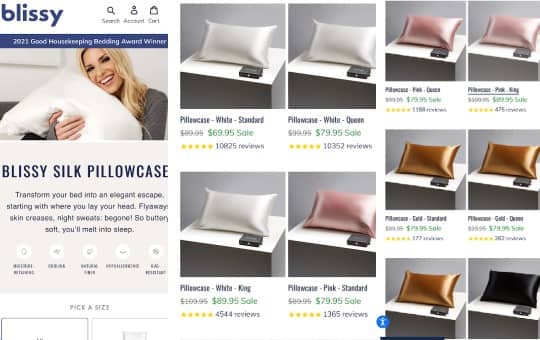 Of course, there are some negative reviews, most of which are concerning the price. Yes, the cost of Blissy is higher than that of a normal pillowcase, which should be expected. The quality of the fabric and design is far superior to that of a standard option. You get what you pay for. So, yes, Blissy is an investment, but it's one that you won't regret making.
Most of the negative Blissy review posts were from people who contacted customer service immediately and were able to get a full refund on the Blissy pillowcase. It's nice to see that this brand cares about their customers because there's nothing worse than horrible customer service.
Alternatives Compared to Blissy Pillow Case
It seems like there's always something better out there with every product we research. However, the main goal is to find something that works for you and meets your needs.
That said, there are plenty of Blissy Pillow Case alternatives to choose from for those who don't think it's a great fit for them. Let's take a look at what others love besides Blissy.
Eucalypso Pillow Case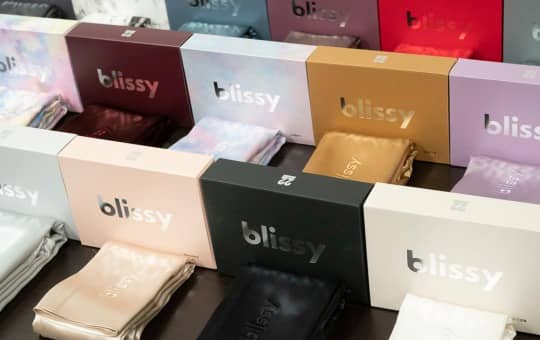 Eucalypso promises those who purchase their silky pillow cases that it will help you sleep softer and cooler for a better nights rest. The reason why these pillowcases are so soft is that they're made with 100% natural eucalyptus fibers.
There are also some cool, vibrant colors to choose from, if that's your thing. Overall, people are loving them and I encourage you to check them out for yourself before going with Blissy. You can also get $10 off your order by using the link below!
I wanted to include an amazon option for people, since it's convenient. However, before I shed light on ZIMASILK, it's not nearly as good as a product as Blissy or Eucalypso.
If you're looking for a cheap blissy alternative, this one's for you, as it costs $40. It's made with 100% mulberry silk and has over 35,000 reviews with a 4.6/5 star rating.
Final Verdict: Is The Blissy Silk Pillowcase Really Worth It?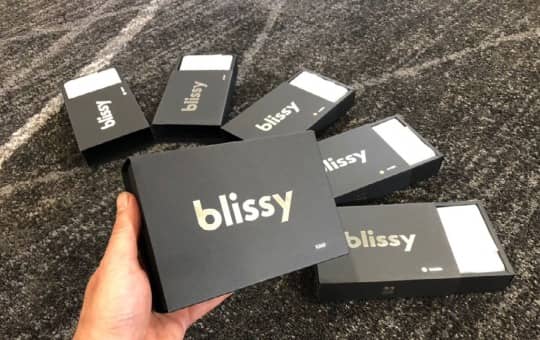 I get it, I always have these thoughts, too. I add something to my cart and before I checkout, I start to question if my purchase is truly worth it. This is especially true when the item(s) I'm buying is a tad over my normal budget. However, in the case of buying Blissy, I think that you'll legitimately find it to be worth it. I mean, isn't better sleep, skin, and hair ALWAYS worth it?
Out of all the silk pillowcase options that I researched, Blissy stands out as one of the most popular and highly-rated brands on the market. If a silk pillowcase has been on your radar, then Blissy should be, too!
I hope that you enjoyed this Blissy review and that you feel confident buying a silk pillowcase from Blissy. Personally, the Blissy silk pillowcase gave me more confidence in my nighttime routine knowing that my hair and skin were protected all night long as the silk fabric helps preserve my body's natural oils. Furthermore, once I found out that I could easily wash Blissy pillowcase with my regular laundry, I was sold!
Ps. If you haven't already, come on over and join our FB group, Fit Home, Healthy Life, where we have weekly giveaways, community support, and plenty of info on the latest product, services, and brands that will help you live a fit, healthy life!