Blu Dot is a contemporary furniture company known for its modern and innovative designs. The company was founded in 1997 by three friends: John Christakos, Maurice Blanks, and Charlie Lazor. Blu Dot's goal was to bring good design to as many people as possible by creating furniture that was functional, affordable, and aesthetically pleasing.
Blu Dot's furniture designs are characterized by clean lines, simple forms, and a blend of modern and timeless aesthetics. They offer a wide range of furniture items, including sofas, chairs, tables, beds, storage units, lighting fixtures, and accessories. Many of their designs incorporate playful and unexpected elements, adding a sense of whimsy to their products.
In this article, I am providing you with an overview of some of Blu Dot's best-selling products for modern homes based on their popular items at this time.
Here are some Best-Selling Products Of Blu Dot For Modern Homes.
Strut Table
The Strut Table is a sleek and minimalist dining table featuring a powder-coated steel frame and a clean, rectangular top. It is available in various sizes and finishes, making it a versatile choice for modern dining spaces.
Strut 75" Large Bar Height Table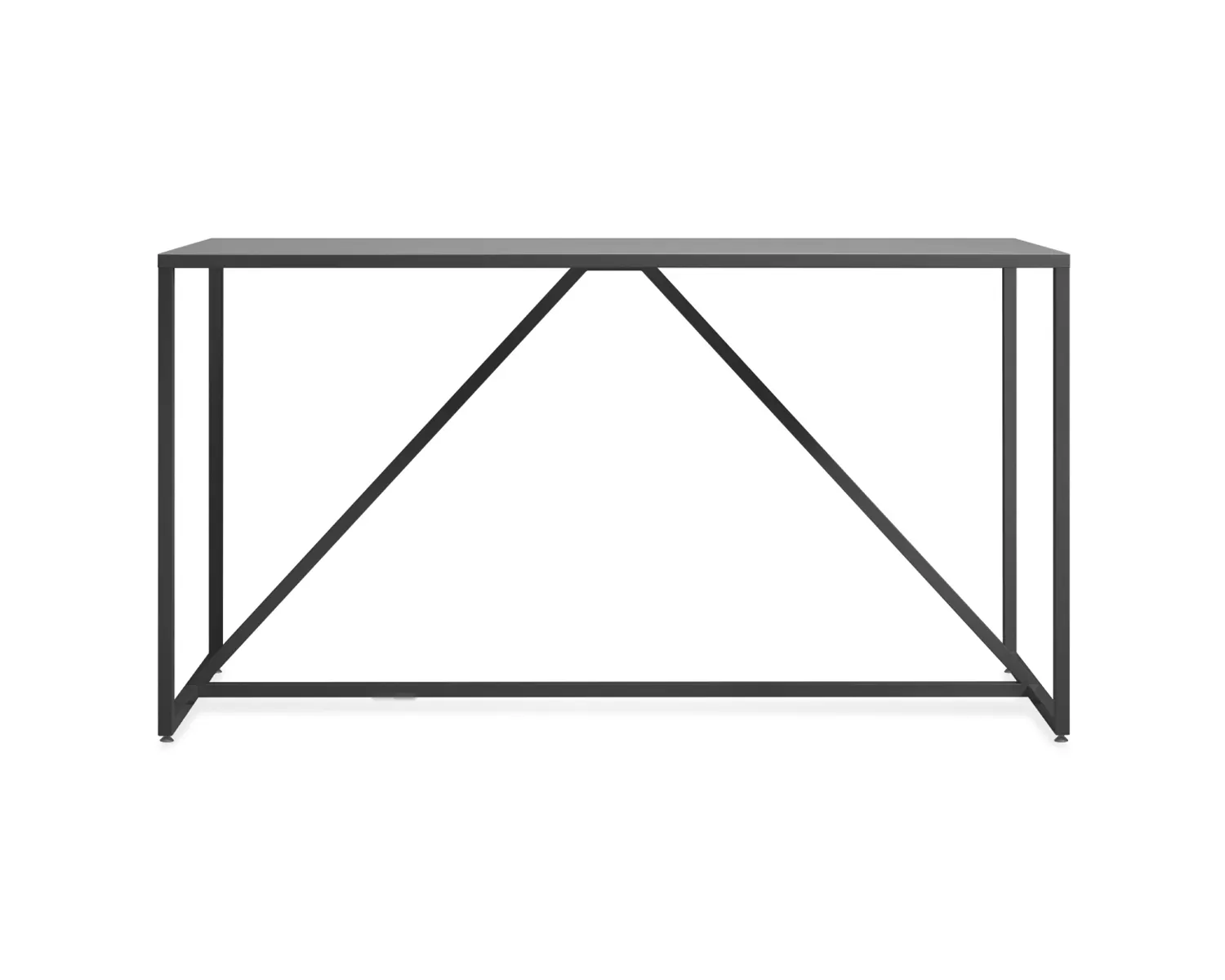 Structure and design are one with the Strut. A proud stance for any gathering. Conferencing for eight, dining for six, or a power desk for one. Now in a bar height version to help you level up. Stand your ground while you work or pair with stools. Powder-coated steel frame with a polyurethane wood substrate top. Also available in dining height.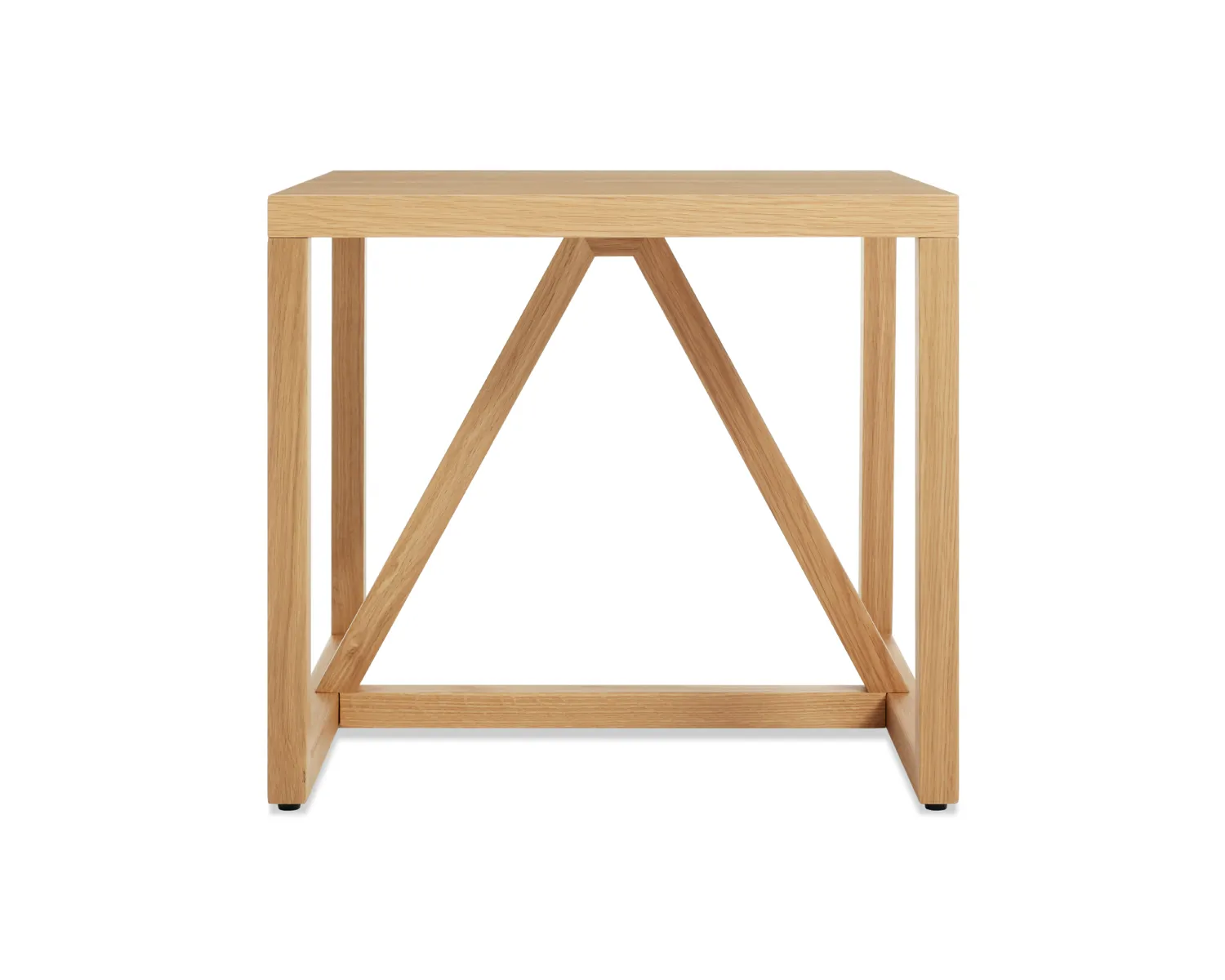 Structure and design are one with the Strut, a confident presence in any room. Functional and fabulous in home or office, our best-selling Strut collection, now re-imagined in wood.
Field Lounge Chair
The Field Lounge Chair is a contemporary seating option with a low-profile design and a relaxed aesthetic. It offers a comfortable upholstered seat and backrest, complemented by a powder-coated steel frame.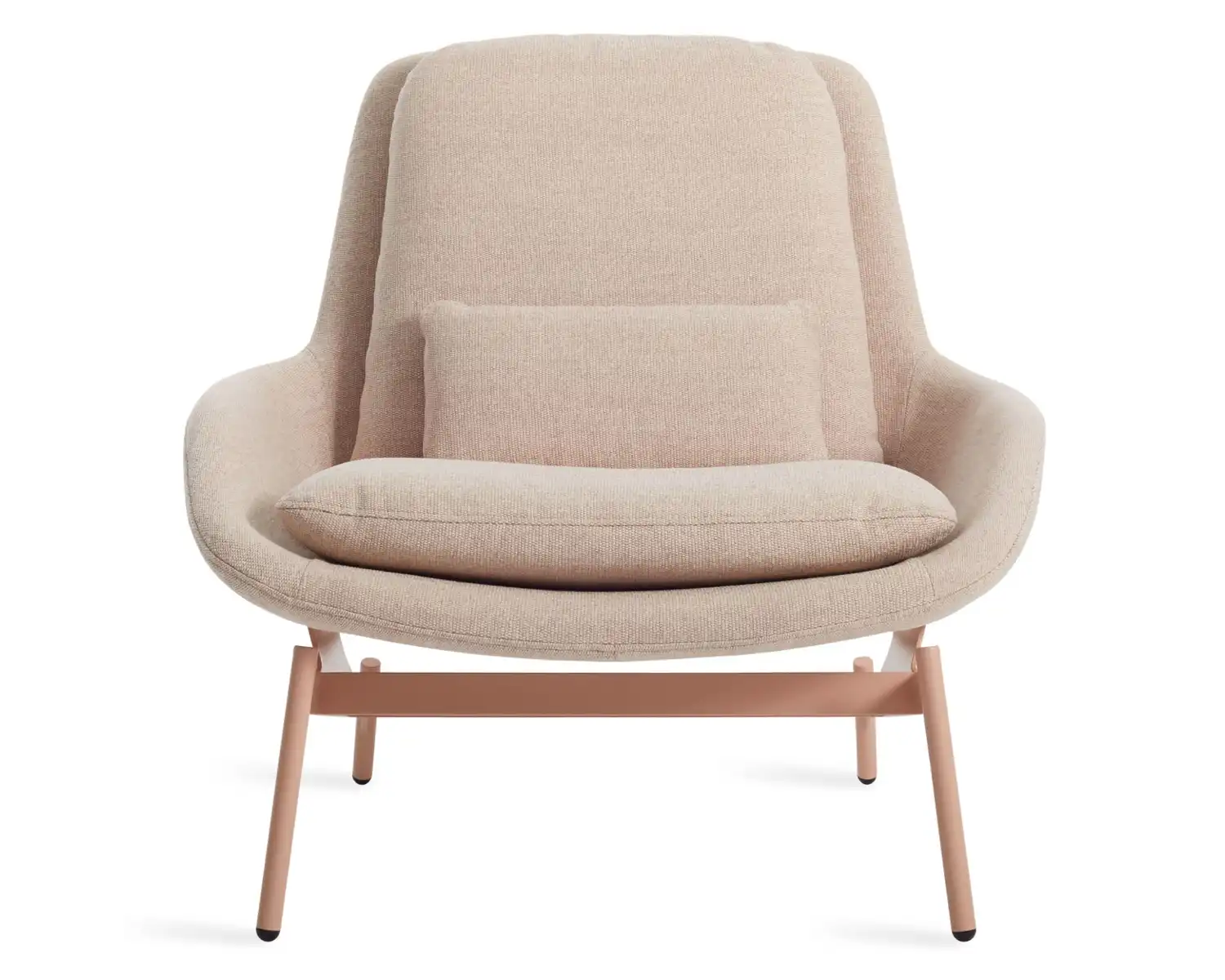 Shapely curves, a gentle recline and "just-right" cushions invite the lost art of unwinding. A sculptural powder-coated steel base sets up the striking profile.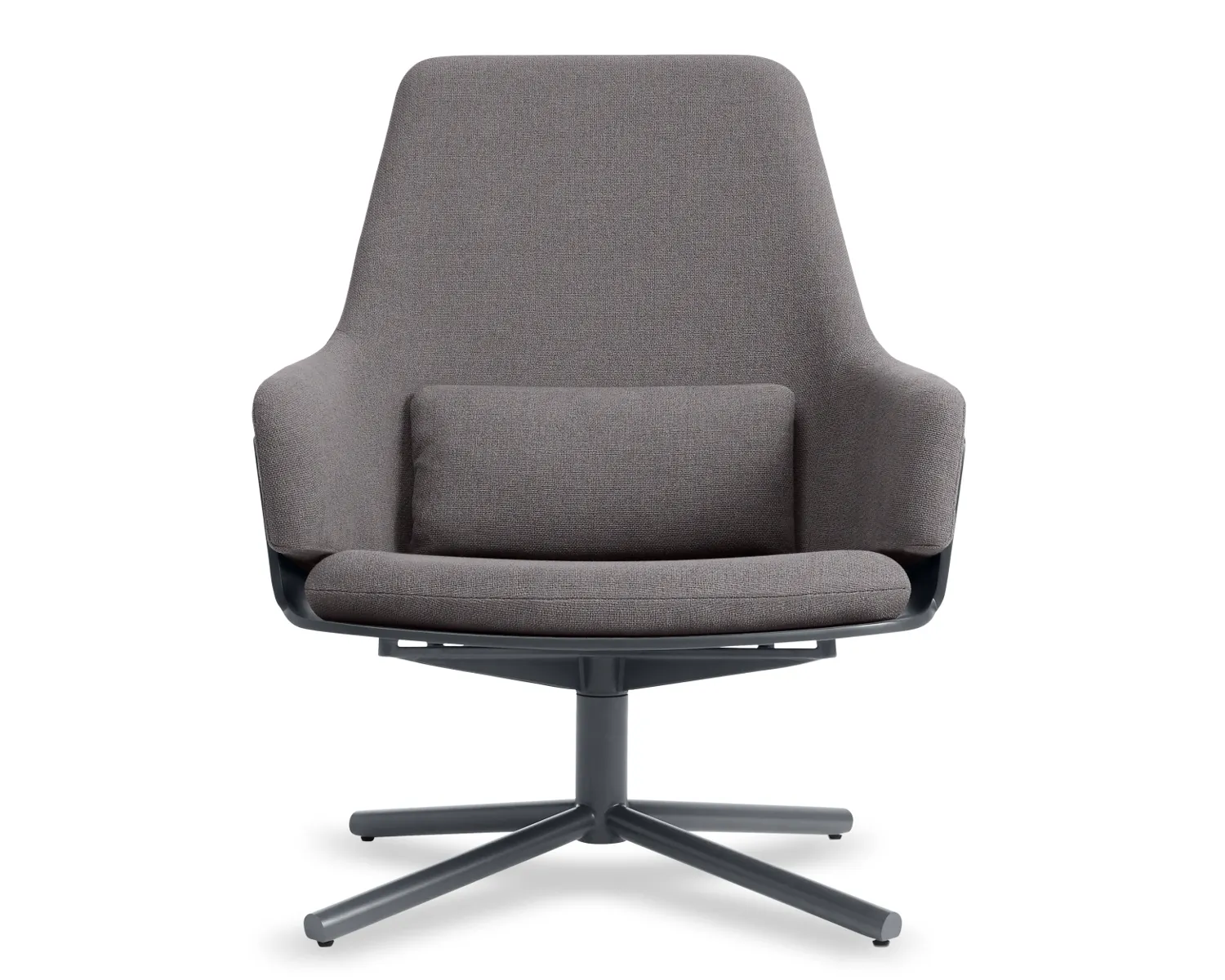 Interlocking plywood shapes conspire together to form a comfortable high back lounge with strong presence. The upholstered back and seat rest on a powder-coated steel swiveling base, while the tone on tone color scheme highlights the interplay of materials. Comfort lumbar pillow included. Lock Ottoman also available.
Modu-licious Bed
The Modu-licious Bed is a stylish and functional platform bed that features a modular design with customizable storage options. It combines a modern aesthetic with practicality, making it a popular choice for modern bedrooms.
An elegant combination of sleeping and storage. Six powder-coated steel drawers with a sleek wooden frame. The Modu-licious bed merges a multi-functional approach with a simple, tailored design.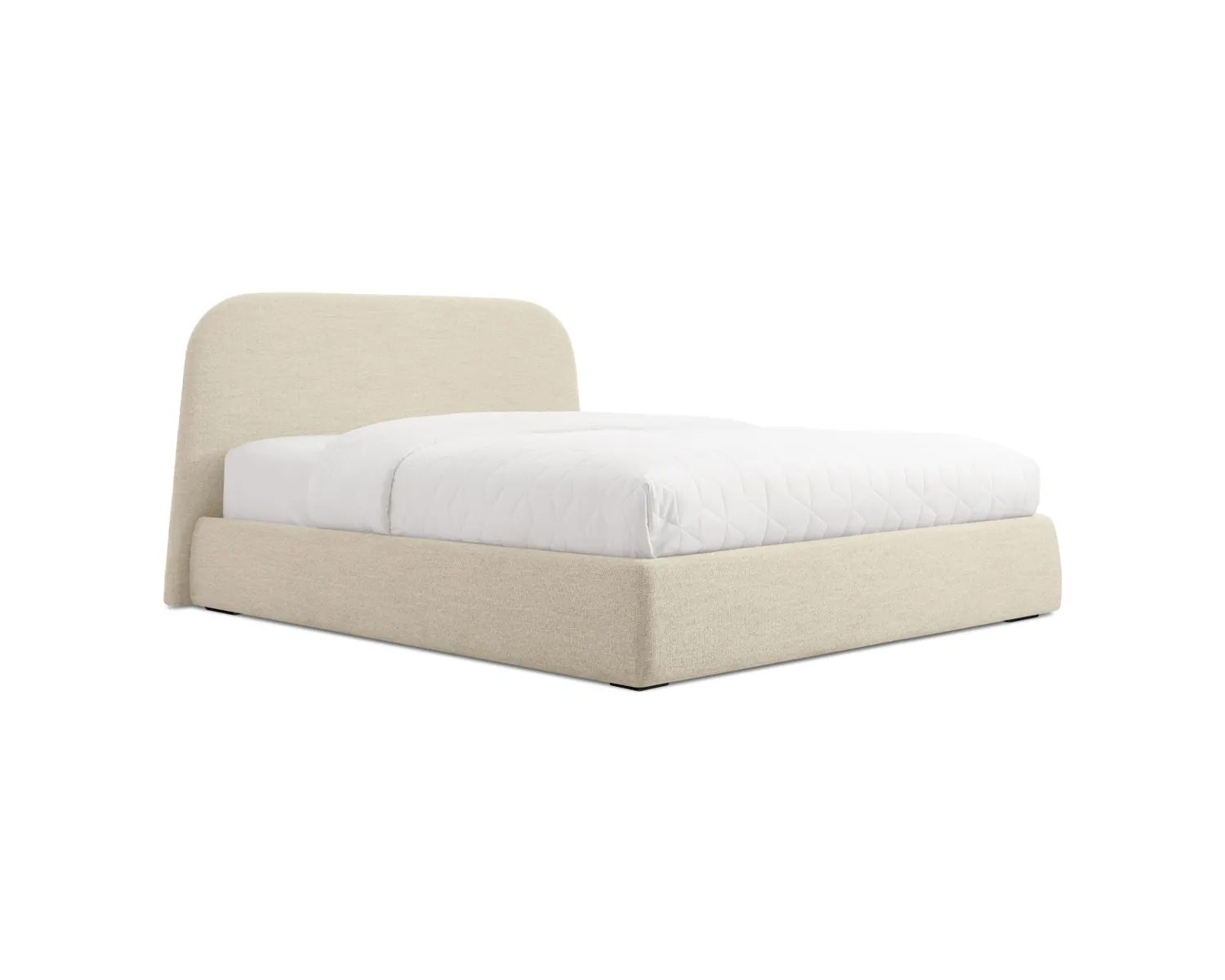 A soft sculptural headboard slopes to meet ample padded side rails. A friendly form to beckon respite from whatever the day doles out. Lid was designed to be equally pleasing to view from the front, back or side.
Bank Sofa
The Bank Sofa is a contemporary sofa characterized by its clean lines and tailored upholstery. It offers a comfortable seating experience and is available in various configurations, including sectionals, making it suitable for different living spaces.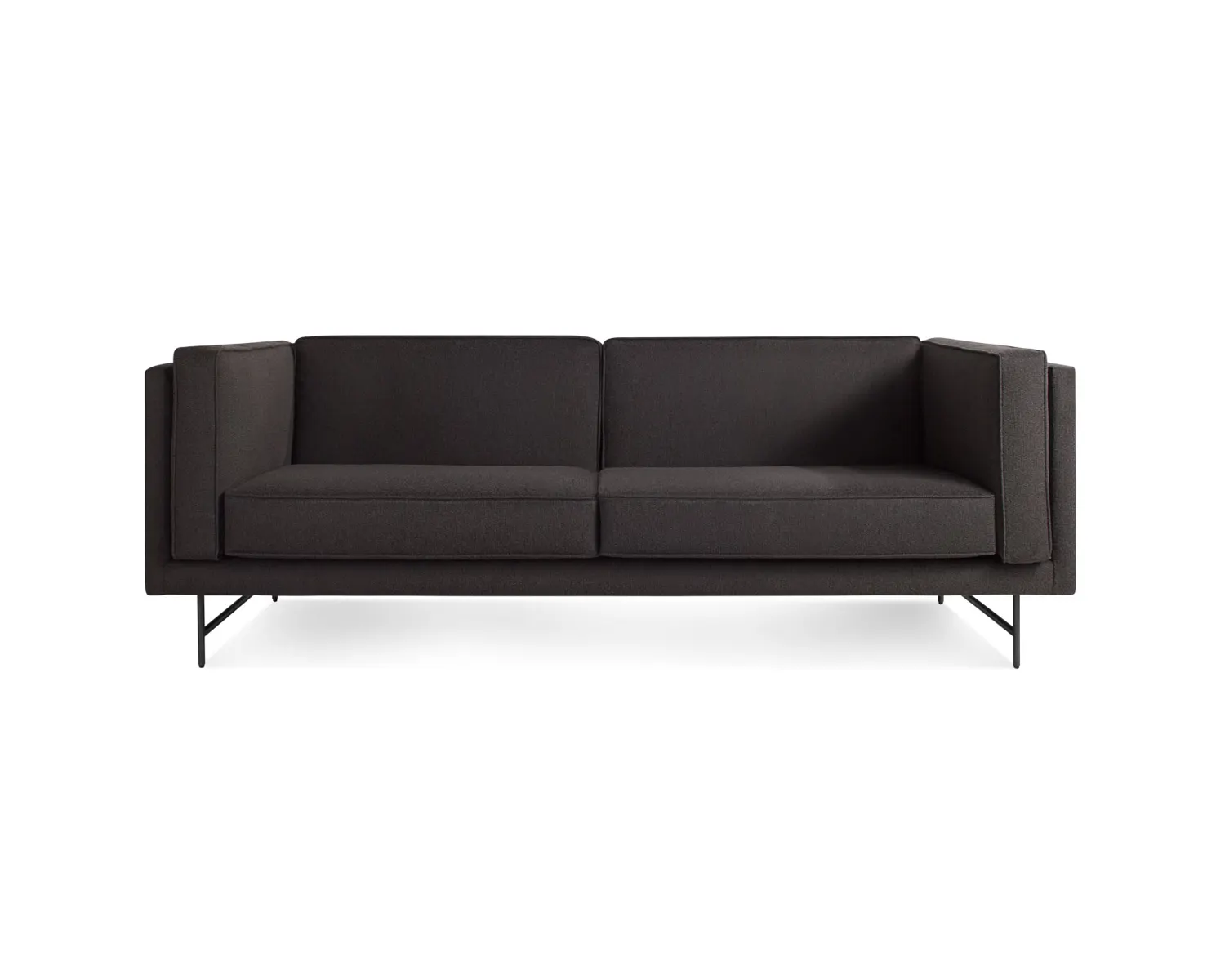 Stately proportions, piped cushions and a generous seat depth will have you holding court. Choose either blackened metal or brass finish metal legs.
Cleon Small Sectional Sofa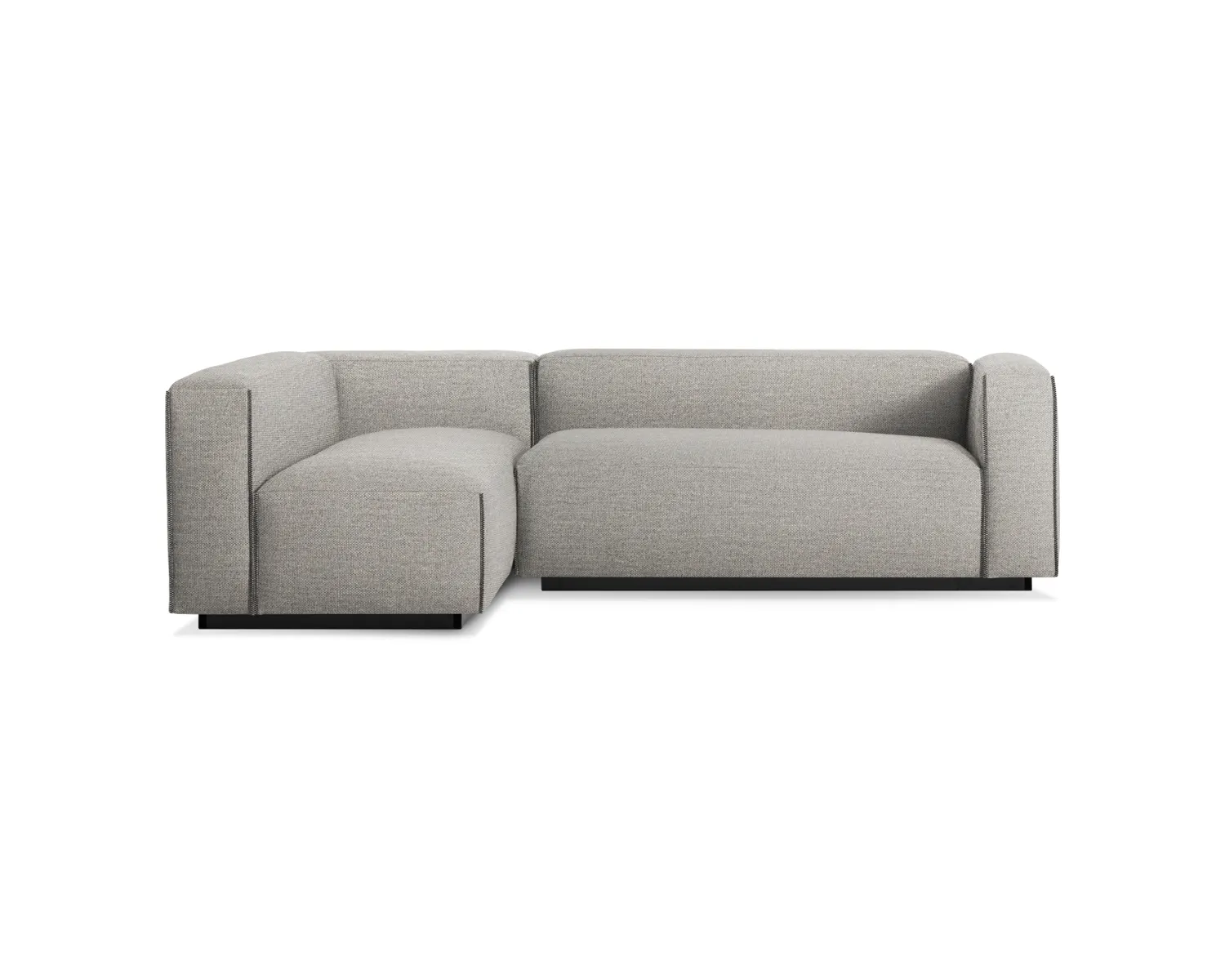 Cleon's modular pieces are designed to let you configure and reconfigure your own perfect seating solution. These upholstered components can be connected to create multiple size and shape possibilities. Zig-zag stitching detail and gentle pleating at the seams round out the package.
Dang Media Stand
The Dang Media Stand is designed to accommodate media equipment and provide storage for various items. It features a sturdy construction and a clean, minimalist aesthetic. The stand is made from durable materials, often including a powder-coated steel frame and perforated steel door fronts. The perforations on the door fronts add a unique visual element while allowing for remote control signals to pass through.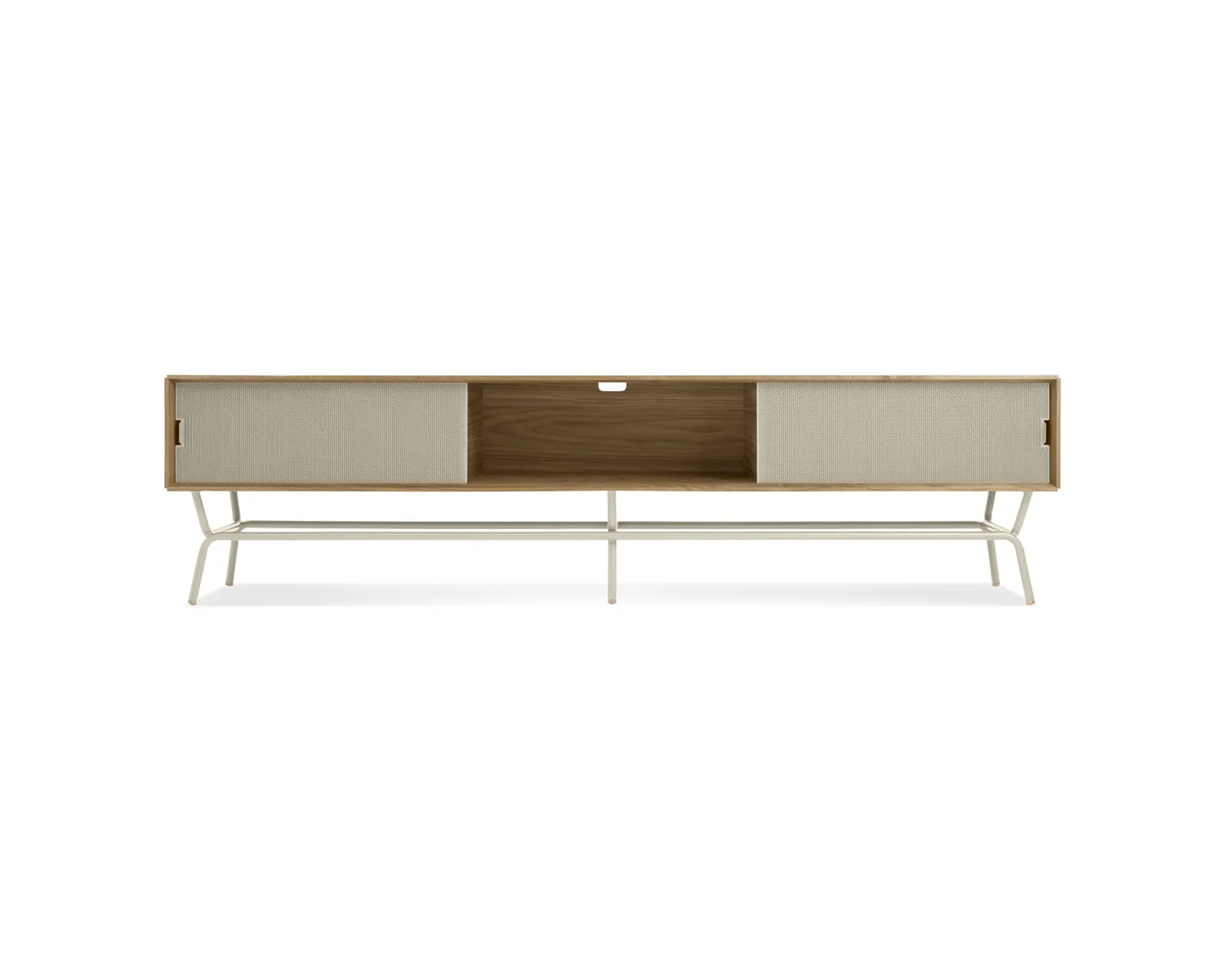 Blu Dot's Dang Long and Low is known for its clean lines and minimalist aesthetic, making it suitable for contemporary and modern living spaces. It is available in different finishes and colors to complement various interior styles.
Perforated steel door front allows use of remotes without spoiling the view. With cord management escapes in back panel.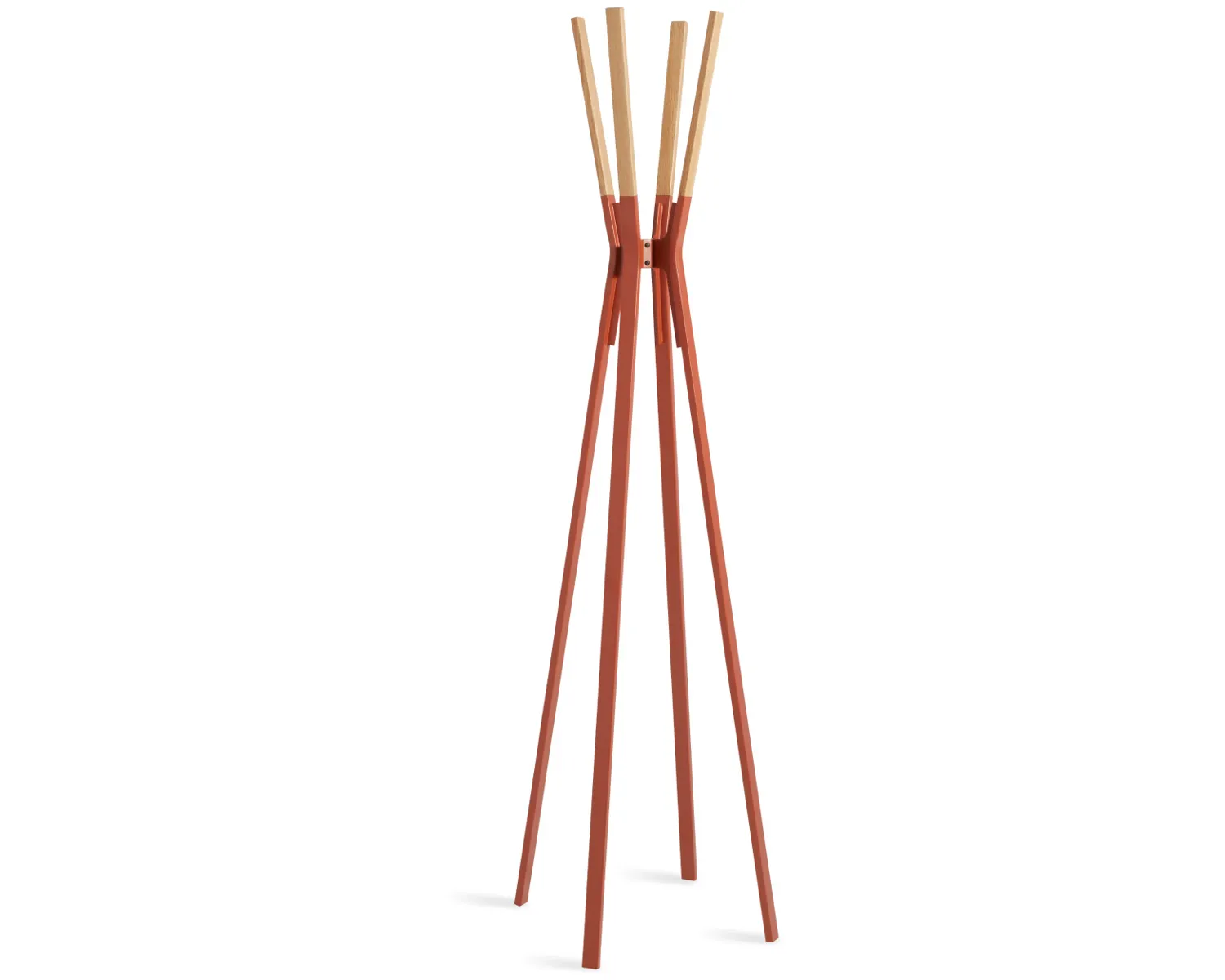 Powder-coated steel and solid walnut or white oak stand at the ready to relieve you of jackets, hats, scarves and bags in style. Dress it up or keep it naked. Either way it remains easy on the eyes. Who says utility can't be attractive?
Note Floor Lamp
The Note Floor Lamp is a modern lighting solution with a slender profile and an adjustable shade. It offers both functionality and style, making it a popular choice for illuminating modern interiors.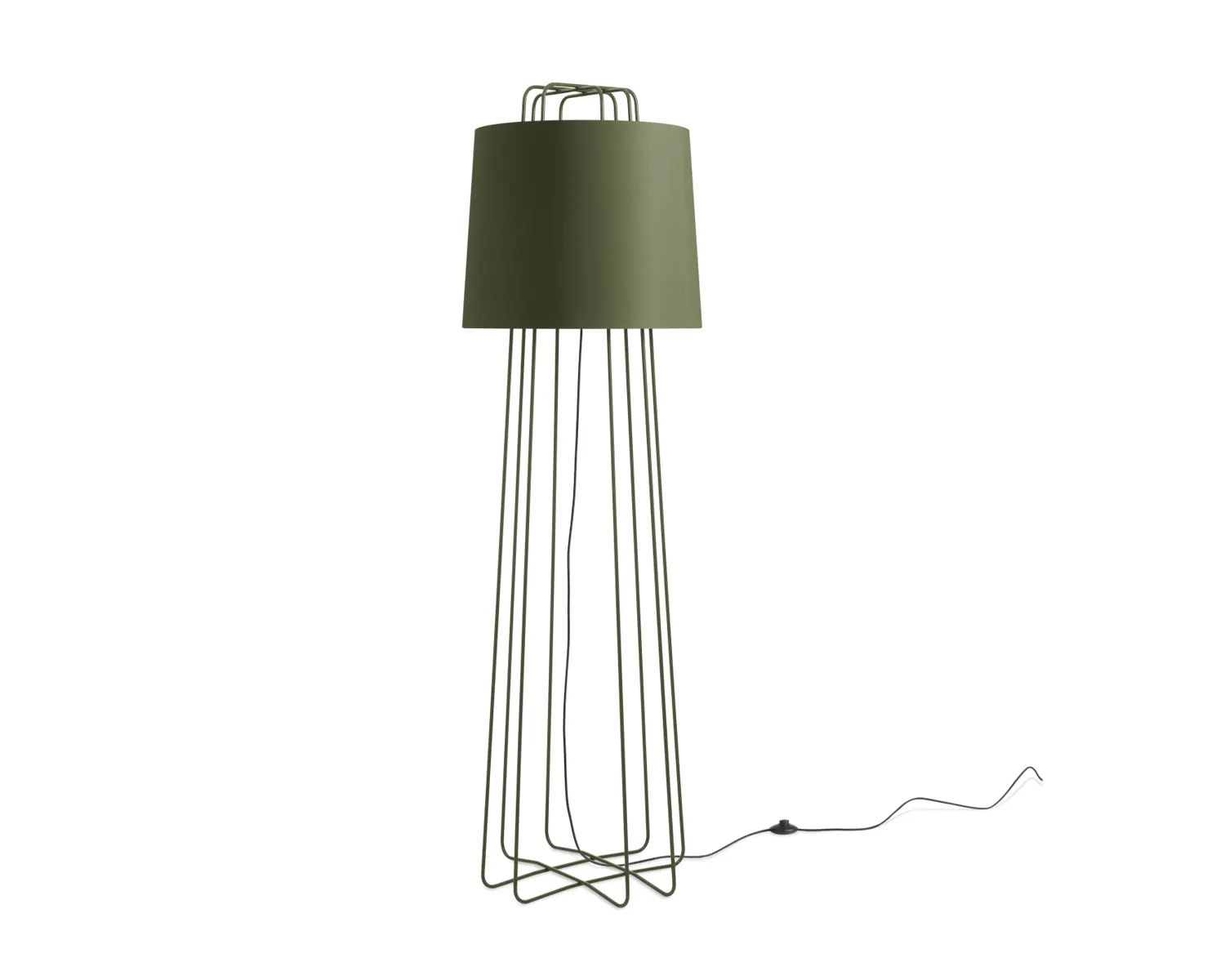 Svelte loops of powder-coated steel hold an oversized cloth-covered shade. Available in a variety of colors to suit your space. Table lamp also available.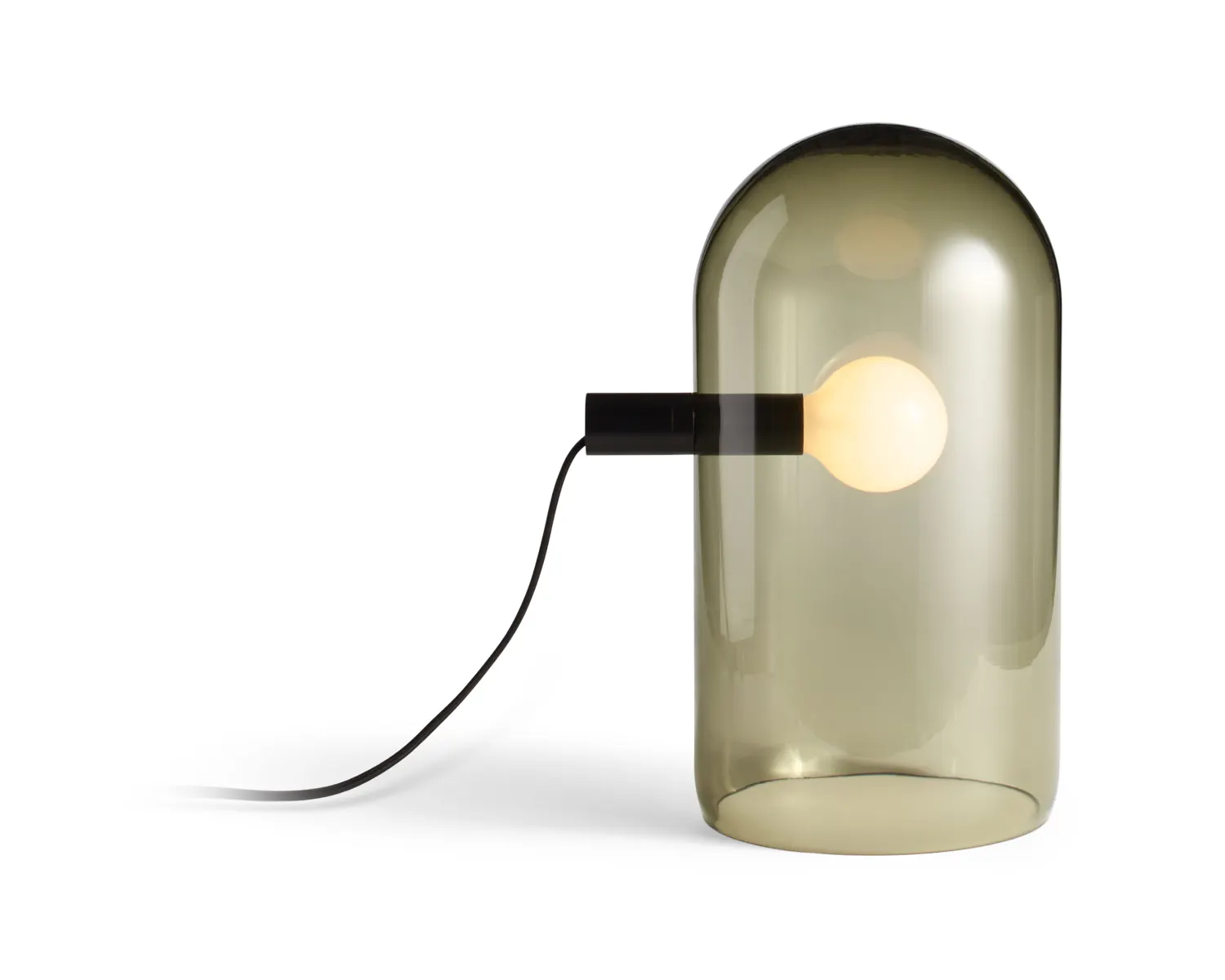 Shade and base are one in this deceptively simple and entirely alluring hand blown glass lamp. Part art object and part functional illumination, Bub will spruce up any room. Bub Chandelier and Bub Pendant also available.
Final Verdict
Blu Dot offers a range of best-selling products for modern homes that are characterized by their sleek designs, minimalist aesthetics, and functional features. From dining tables and sofas to beds and storage solutions, Blu Dot combines contemporary style with practicality to create furniture pieces that appeal to those seeking a modern and minimalist aesthetic. Their use of materials like steel and wood, along with their attention to clean lines and attention to detail, contribute to the popularity of their products. However, it's important to check Blu Dot's website or contact their customer service for the most current information on their best-selling products.