Based in Los Angeles, California, ColourPop is a cosmetics brand that makes products for the face, lips, and eyes. The brand is known for its affordable pricing, and its collaborations are based on the latest trends in social media. This ColourPop review will take a close look at their most-loved products to help you decide if they are right for you.
ColourPop has been in operation since 2014, and it has been manufacturing makeup using methods that don't involve cruelty to animals. It aims to provide healthier cosmetics products with significantly fewer chemicals to save the animals and promote positive change in the beauty industry.
If you are looking for information about this company and its products to determine if it is worth investing your time and money, this in-depth review has all the details you need to make the right decision.
About ColourPop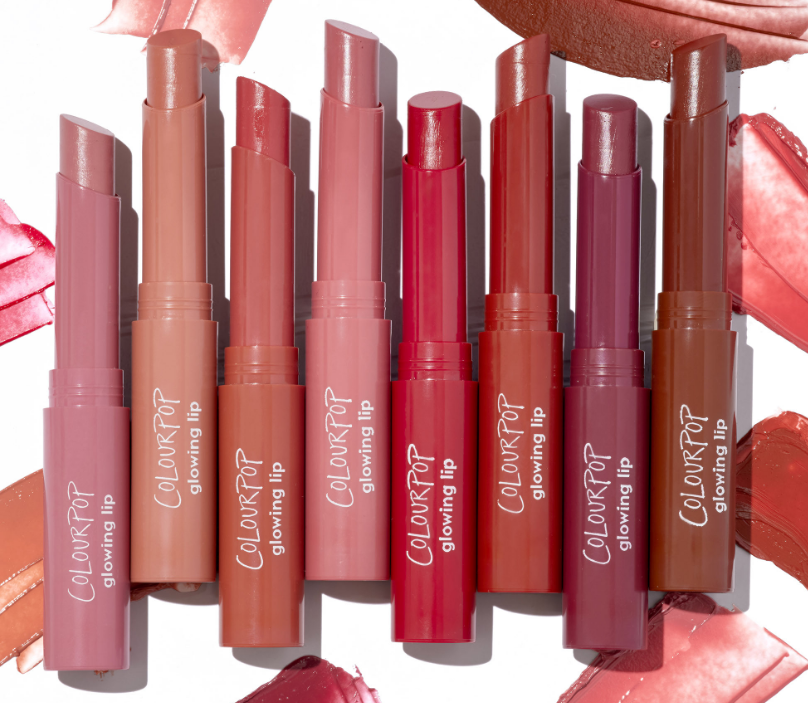 The founders of ColourPop are siblings John and Laura Nelson, who originally branched out from Spatz Laboratories (their father's makeup company) to launch Seed Beauty.
The duo started ColourPop as an eCommerce business with only 31 shades of eyeshadow to see if people would like them, and they loved their products. Thanks to their Instagram account and beauty bloggers, the company exploded onto the makeup scene and managed to secure collaborations with social media celebrities to help them grow, including Alexis Ren, Karrueche Tran, and Isabelle Fuhrman.
Additionally, they have done loads of collaborations with big brands, such as Rudolph the Red-Nosed Reindeer, Disney, The Mandalorian, Halo Top Creamery, Hello Kitty, and The Nightmare Before Christmas. ColourPop partnered with Sephora stores in 2017 and expanded its availability to the retail space, and in 2018, the company partnered with the chain of beauty stores Ulta Beauty, Inc.
They went on to win makeup beauty awards from the OK, Temptalia, Influenster, Allure, and Glamour. Since the company focused on cosmetics products for the face, lips, and eyes, the siblings expanded their reach and created two more brands — Sol Body for body makeup and Fourth Ray Beauty for skincare products.
Pros
Offers high-quality cosmetics products at affordable prices
Excellent website design that provides good users experience
They do not use animals when testing their products
Free domestic shipping on orders worth at least $30
Accepts multiple payment methods, including all major credit cards, Apple Pay, and PayPal
Ships to all countries worldwide
Cons
They do not offer returns, refunds, and exchanges
Does not offer phone support
Some international customers complain that their orders took long to reach them
Does not offer around-the-clock customer support service
ColourPop Products Review
While doing our ColourPop review, we checked some of the products they offer to see how safe they are, the ingredients they use to create them, and who should use them.
Hyaluronic ColourPop Tinted Moisturizer Review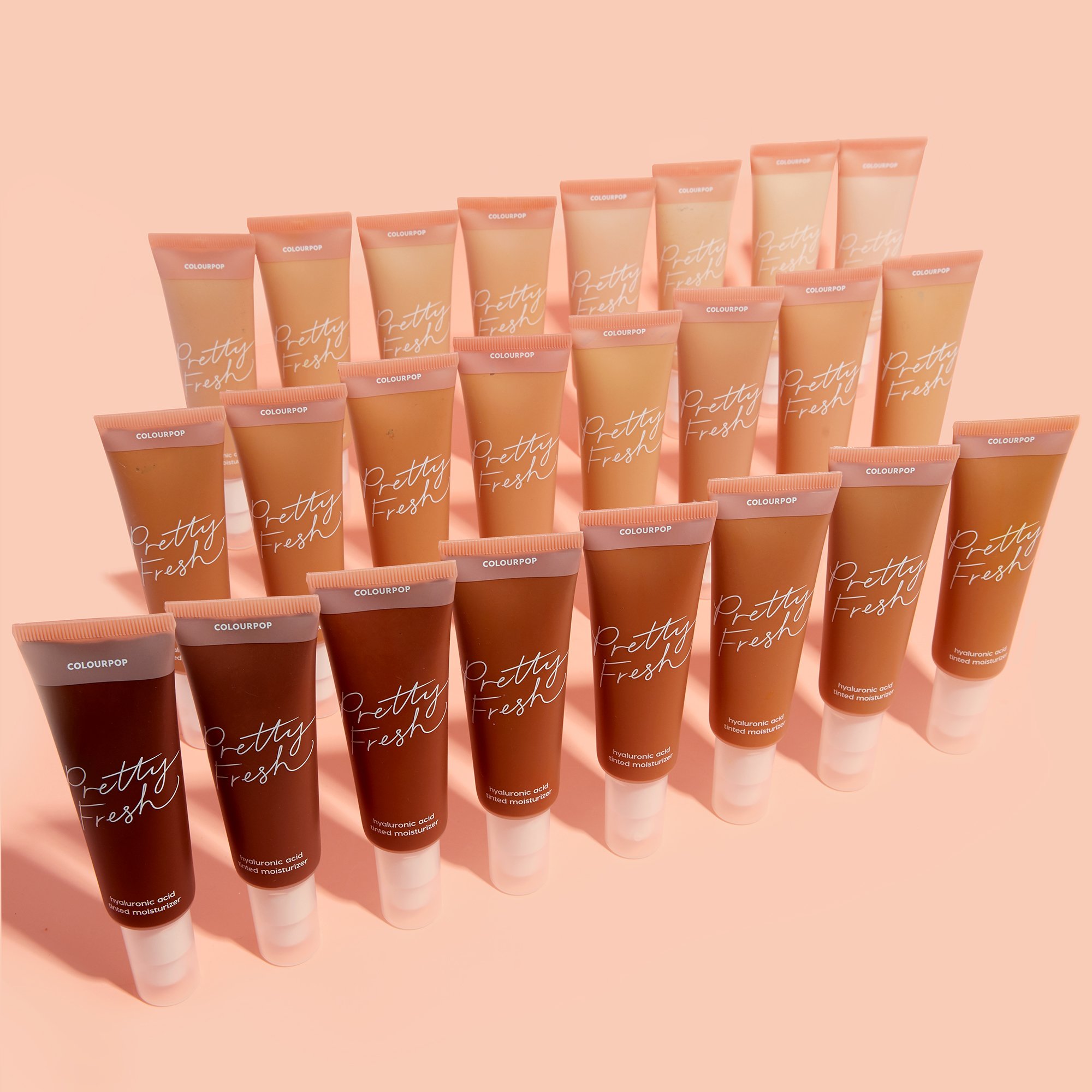 This hydrating tinted moisturizer with lightweight coverage does not contain oil, making it ideal for all types of skins, makeup styles, people who want minimal coverage, and those who do not want to wear foundation.
All you have to do is customize your routine and create your look. Our ColourPop Tinted Moisturizer review found that this product blends into the skin to even your complexion, leaving you with fresh and healthy-glowy skin.
Hyaluronic acid is one of the ingredients found in this product, and it is used as a humectant to help your skin hold on to water. It helps to hydrate the outer layers of your skin, hence improving your skin's appearance to give it a more radiant and youthful look without adding oil. Hyaluronic acid can also help lessen the redness and visible appearance of acne and protect your skin, which is helpful for acne-prone skin.
Moreover, this tinted moisturizer contains coconut water, which has hydrating and moisturizing benefits due to the abundance of minerals and vitamins in this drupe, including multiple sugars and amino acids.
Because coconut water is rich in vitamins A, C, and K, it helps promote collagen production for healthier-looking skin. And its hydrating and antioxidant properties are designed to keep your skin soft and glowing such that people might think you have just woken up.
Hyaluronic ColourPop Tinted Moisturizer is available in a 43-ml tube at an affordable price, and it works perfectly over any moisturizer, sunscreen, and primer. Our ColourPop tinted moisturizer review discovered that you need to prepare your skin with a hyaluronic hydrating primer if you want extra hydration.
Wherever I Go, He Goes ColourPop Eyeshadow Review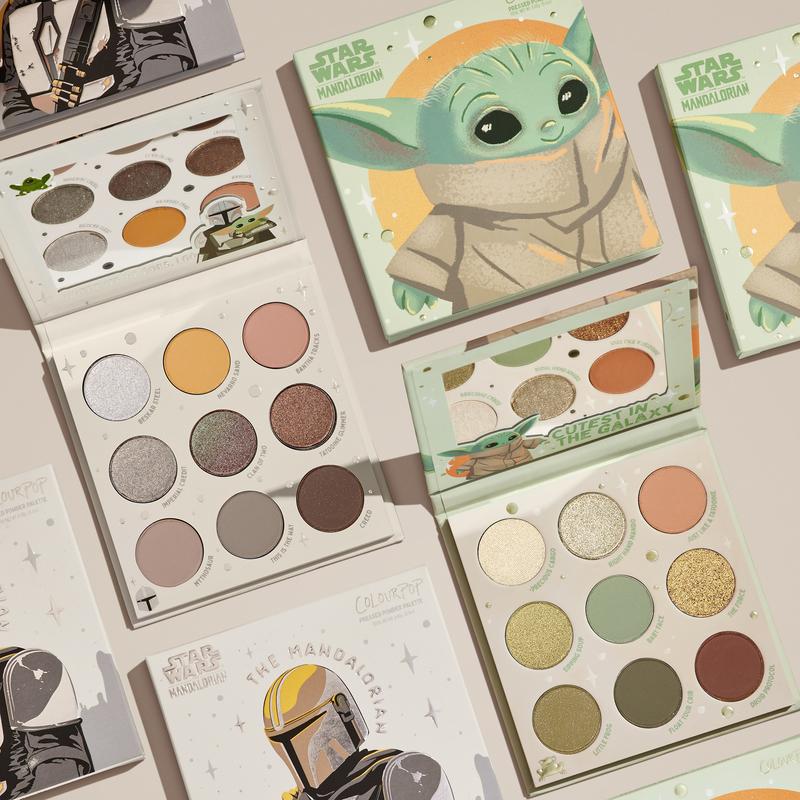 Wherever I go, He goes ColourPop Eyeshadow makes your eyes stand and look more attractive by adding depth and dimension to your eyes, complementing your eye color, and making your eyes appear larger. Suitable for every skin tone, our ColourPop eyeshadow review found that this pigmented eyeshadow palette offers a range of color combinations to create that perfect eye look you have always wanted.
The set includes the Mandalorian 9-Pan Pressed Powder Palette that features saturated neutrals, which enlivens and defines your eyes in just a single sweep, and rich, earth-toned shades, which flatters and makes you look more pulled-together. These matte shades have the best formula!
The buttery matte and shimmering metallic finishes highlight and control the shape of your eyes while emphasizing the bone structure and, at the same time, adding a softening effect to your upper lids. The cream eyeshadow will work perfectly on the inner corner or even along the lashline.
This pallet duo also comes with The Child Pressed Powder Eyeshadow Palette, a monochromatic palette that contains a variety of finishes — from metallic to metallic to ColourPop Cosmetics' iconic Super Shock formula.
The shadow palette applies evenly while feeling ultra-velvety and silky. The product uses a long-wearing formula, and it features a unique blend of softer powders that adheres to your eyes with ease and gives a soft-focus effect while blending smoothly and evenly. The Child Pressed Powder Palette and the Mandalorian 9-Pan Pressed Powder Palette weigh 9 grams each.
No Filter ColourPop Concealer Review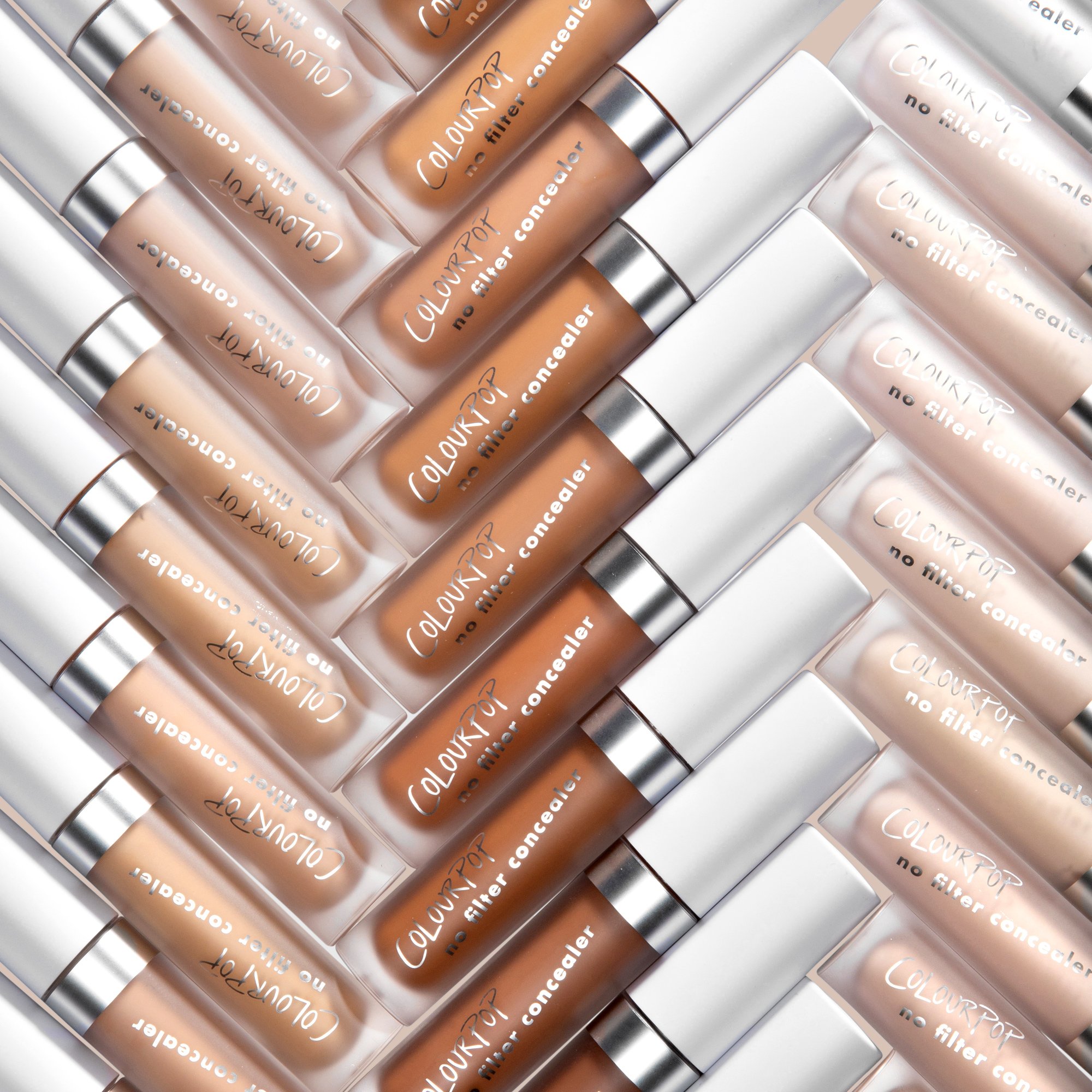 In addition to refreshing your tired-looking eyes, No Filter ColourPop Concealer masks large pores, age spots, camouflage dark circles, and other blemishes visible on your skin with just one swipe. This ColourPop concealer review also found that it was created with soft blurring pigments to allow for a crease-proof, matte finish, meaning that you do not need a filter.
The 100%-vegan-and-cruelty-free formula consists of marine ingredients that hydrate and protect your delicate under eyes. On the other hand, the soft blurring pigment technology provides a flawless complexion that lasts throughout the day.
No Filter ColourPop Concealer features Cyclopentasiloxane, a silicone that evaporates quickly and makes the concealer dry fast. Because this product contains Caprylyl Methicone, this alkyl methyl silicone gives it a silky feel. The concealer also features Silica that gives your face a glow by oxygenating your skin and increasing the transportation of nutrients to your skin.
Additionally, the product has a silicone-based ingredient called dimethicone that helps retain moisture, gives a silky-smooth texture, and fills wrinkles and lines on your face.
Furthermore, this concealer contains plankton extract, a versatile skincare ingredient that protects your skin from blue light and UV radiation, helps prevent toxins and pollutants from penetrating your skin, and reduces oxidative stress. It also protects the cells and fights those unwanted signs of premature skin aging.
Available in 4-grams bottles, this concealer features citric acid to help even your skin tone, brighten, soften, and make your skin smooth by targeting dark spots and pigmentation.
ColourPop BFF Eyeliner Review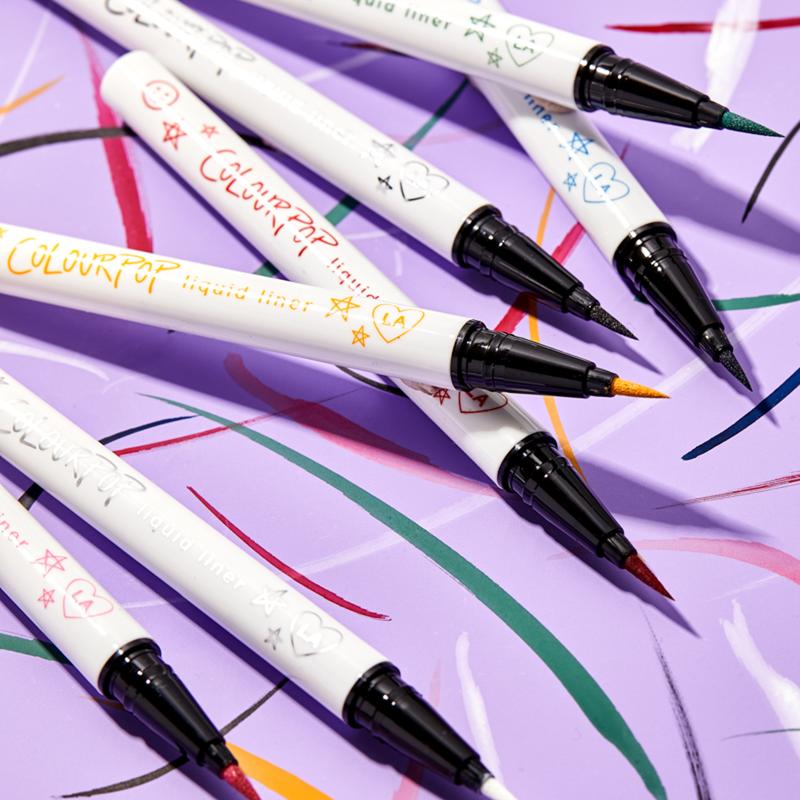 Because the tip of this felt tip liquid eyeliner pen is solid and not made of bristles, it has a higher payoff as the pigment appears darker on your skin after just one easy swipe.
Our ColourPop BFF eyeliner review team found that it is also easier for beginners to control, particularly if they want a sharp and defined cat-eye look because the flexible tip can glide on seamlessly with intense pigmentation without tugging or skipping.
This makeup product is suitable for those who would like to create flawless cat-eyes, statement lines, and graphic wings. The long-wearing eyeliner promises many hours of un-creased, un-smudged, un-faded, un-melted defining magic.
ColourPop BFF Eyeliner is available in various colors such as white, canary yellow, true black, deep sapphire, dark brown, and bright bubblegum pink. The eyeliner has a cartridge of 0.55-ml ink encased in a stylish pen and contains butylene glycol to make the other ingredients spread out in their desired form for use.
The product also features denatured alcohol, which can easily penetrate your skin and leave you with a fresh, clean sensation. Phenoxyethanol is another ingredient in ColourPop BFF Eyeliner, and it is a fixative that prevents bacterial growth.
Additionally, ColourPop BFF Eyeliner contains Caprylyl Glycol, an ingredient that works as a preservative and prevents bacteria from growing to spoil the formula. Essentially, this protects your eyelids while extending the life of the eyeliner so that you can enjoy its benefits for a long time. However, you need to pair ColourPop BFF Eyeliner with BFF mascara if you want to complete your look.
Private Party ColourPop Bronzer Review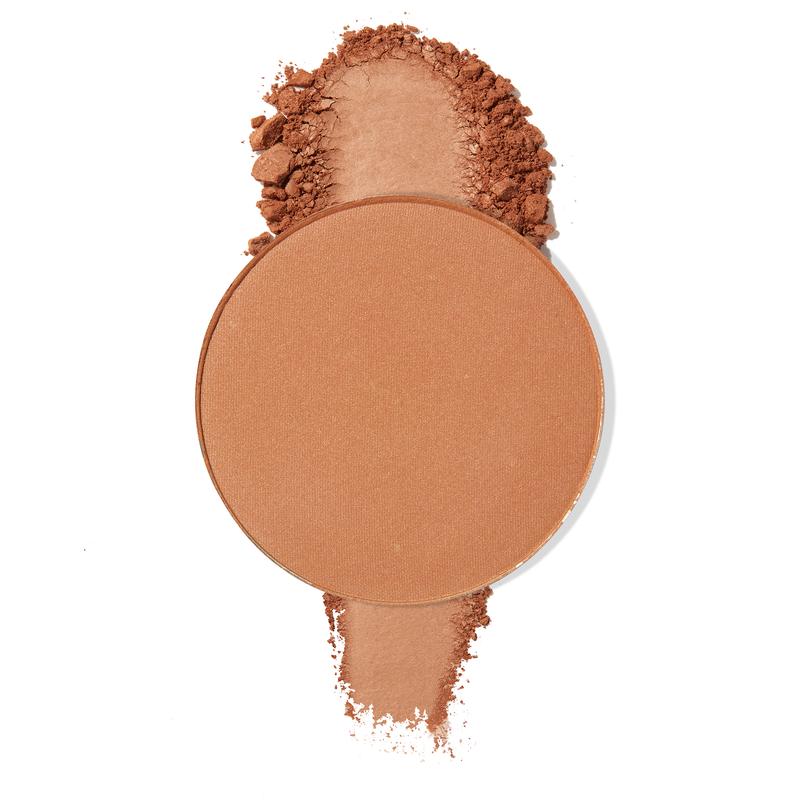 Private Party ColourPop Bronzer helps you get a golden, sun-kissed glow at any time of the year. Our ColourPop bronzer review investigated this product and discovered that it sculpts your features, lifts your cheekbones, and instantly leaves you with a warm, just-stepped-off-the-beach radiance.
This bronzer features super velvety-soft powders that add an attractive, natural-tanned glow to your face, especially when your skin appears dull. The product also features spherical light-diffusing powders designed to roll over your skin, allowing for even application and smooth blending while helping you avoid a cakey or dry look.
Private Party ColourPop Bronzer contains talc, which absorbs oil and moisture to prevent caking. As an emollient, the Ethylhexyl Palmitate that this product feature helps keep your skin moist and supple by decreasing the loss of water from the top layers of your skin.
Zinc Stearate is also one of the ingredients in this product, and it gives good adherence, as it helps the powders in this product stick together and to your skin on application. Moreover, the product has dimethicone, which prevents shine by absorbing excess sweat on your skin to keep the bronzer looking pristine.
Our ColourPop Bronzer review found that this product contains Lauroyl Lysine, which functions as a powder emollient to enhance adherence to your skin and lessen the drying effects of the powders used to make this bronzer. This satin-finish bronzer comes in a 7-gram container, and you can apply it onto your jawline, temples, and cheeks for the perfect bronzed look.
ColourPop Review from Customers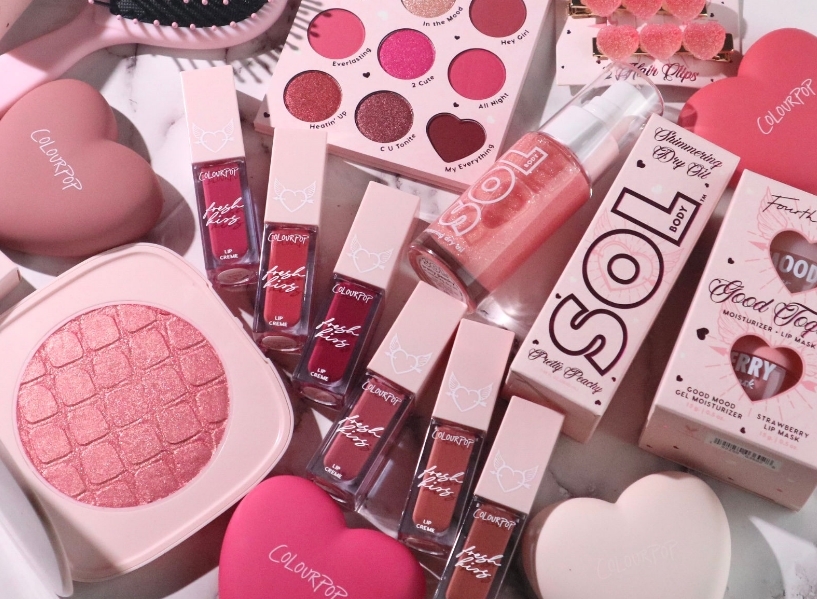 When doing this ColourPop review, we checked customers' experiences with the brand and the products they offer. A high percentage of people who use the products from this company are blown away with their results.
Trustpilot gave ColourPop a 3.9-average score out of 38,786, with the majority of consumers saying that they love the fact that their products are affordable, effective, cruelty-free, and easy to use. Others love their packaging and excellent customer support service because they are responsive and resolve issues swiftly.
While every cosmetics brand would love to get positive reviews, they all have several negative reviews from unsatisfied customers. A few customers did not like that ColourPop does not offer refunds and returns.
Sign Up for ColourPop
Get started with ColourPop today and find your favorite cruelty-free cosmetics products. Signing up at this website is a breeze, as the entire registration process only takes a couple of seconds, and you only need to provide your basic details such as names, e-mail addresses, and passwords. You can then subscribe to their newsletter to get updated whenever there is a new deal on your favorite products.
Where to Buy Colourpop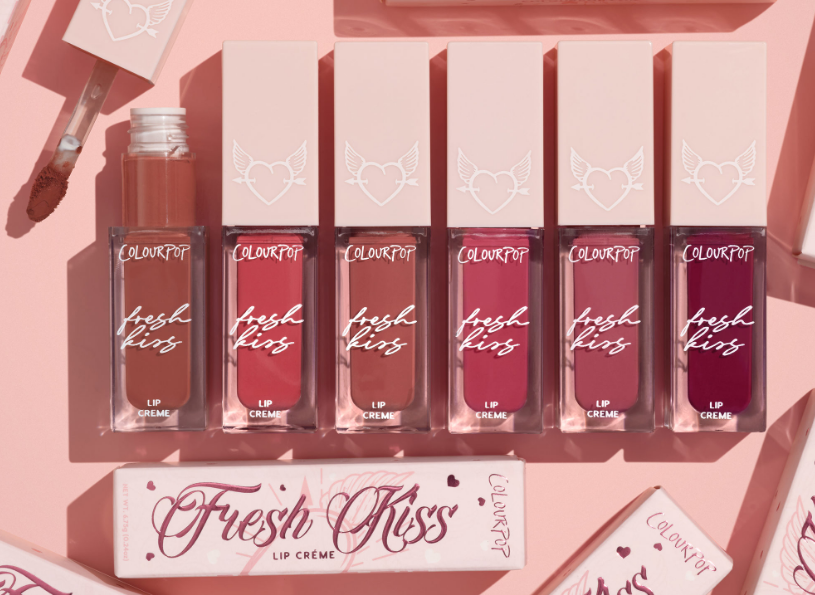 You can purchase ColourPop Cosmetics on colourpop.com and at Ulta Beauty's site ulta.com. ColourPop address is 451 Vanguard Dr. Oxnard, CA, 93033-2401.
You can also buy their products at one of the ColourPop store locations because they have tons of physical shops throughout the country, including California, Alabama, Arizona, Colorado, Florida, Georgia, Illinois, New York, and other states.
ColourPop Shipping and Return Policy
Shipping
Our ColourPop review found that the company offers international shipping, but orders are subject to duty fees and customs as defined by your country. You must pay all fees, duties, and other taxes that may be required when importing products from the United States.
When it comes to domestic shipping, the company will not charge you any additional fee if you buy products worth $30 and above. The company ships within 3 to 5 business days, but this may take longer if they have a new launch or some crazy promotion.
Return Policy
Because their products do not cost a great deal, they do not offer returns, exchanges, or refunds once they have shipped an order. However, you can cancel your order before shipping by reaching out to the customer support team.
ColourPop Promotions & Discounts
ColourPop offers freebie goodies and promotions throughout the year. The items are available in limited quantities, and you cannot replace them with other products or credit. The discount codes also offer you a great deal when you apply them during checking out. However, you cannot combine the discount codes with other offers on their website when placing your order.
Contact ColourPop
If you have any queries about ColourPop or their products, there are several ways that you can contact the support team. You use the contact page on their website and describe the issue you are experiencing. Their courteous customer support team is available between Monday and Friday from 8 a.m. – 5 p.m. PST, and they will reply to your query within 48 business hours.
ColourPop Review: Editors' Verdict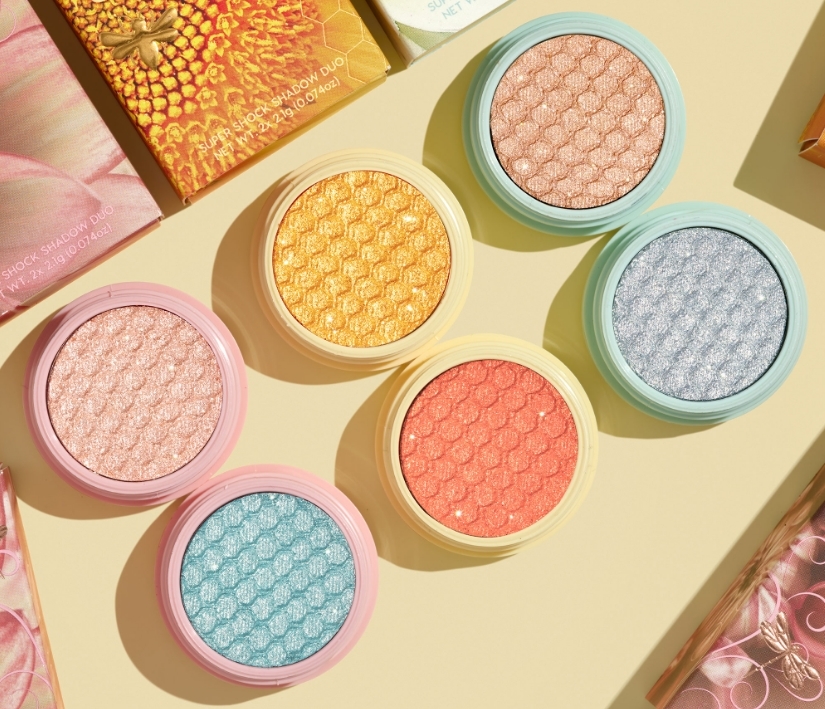 Our ColourPop review concludes by recommending this company because it is a reliable brand that offers high-quality products, great deals, and the website provides a good user experience. Their products are effective, safe to use, and inexpensive. That means you do not have to break the bank to enhance your appearance and boost your self-esteem using their products.
Most of their products are suitable for all skin types, including sensitive skins. As such, you will not develop dry skin, acne, or rash when you use ColourPop products because they are free of toxic and dangerous chemicals. Lastly, the brand offers a plethora of safe payment methods, allowing you to choose the option you prefer.
If you are looking for more popular beauty brands to consider, check out our reviews of Thrive Causemetics, Credo and Fig + Yarrow.
ColourPop Cosmetics FAQ
What Stores Sell ColourPop Cosmetics?
If you are asking yourself: What stores sell ColourPop Cosmetics products? You can find their products online at ColourPop.com and Ultra.com.
Is ColourPop Cruelty-free?
Yes. ColourPop Cosmetics products are cruelty-free, meaning that they are 100% animal-friendly, and the brand only tests them on human beings.
Are ColourPop Products Vegan?
Yes. Almost all the products that ColourPop Cosmetics offers are vegan, meaning that they do not include animal-derived ingredients. The site has provided a list of their products that are not vegan.
I might be allergic to ColourPop products! What can I do?
ColourPop has a very strict no return, refund or exchange policy, therefore if you are allergic to any of their products you will not be able to get your money back.
In order to prevent this, they recommend only purchasing one item at a time and also checking the ingredients list.
Where can I purchase Colourpop products and how can I be sure that Colourpop products are real?
Are you having doubts about purchasing ColourPop? They have a few authorized sellers, which can be found on colourpop.com. Besides their website, products are available at ULTA Beauty, Disney Store, Revolve, and ColourPop Alipay Mini App.