About Brooklinen Sheets
As featured in Business Insider, Brooklinen offers luxury bedding, bath essentials and loungewear at accessible prices. This Brooklinen sheets review will give you an in-depth look into the brand, its offerings and finally, a navigational tool to better understand if the product is right for you.
Overview of Brooklinen Sheets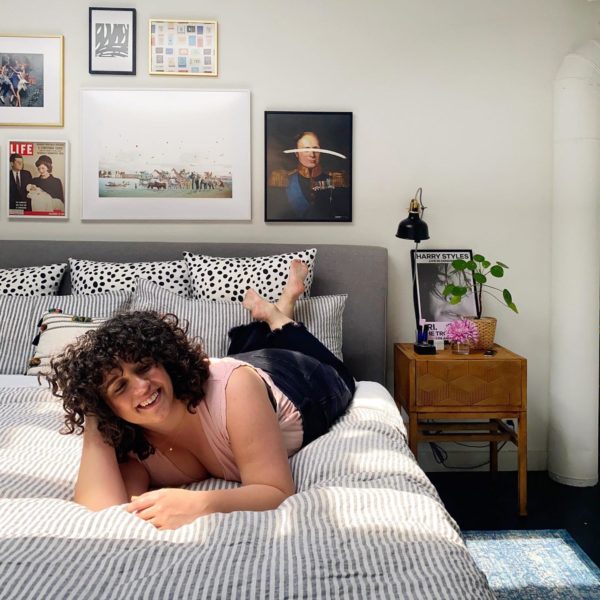 Brooklinen was founded by Vicki and Rich Fulop in 2014. The Fulops were inspired by having stayed in a Las Vegas hotel that had luxury bed sheets, and upon further investigation, learned that most luxury and designer bedding is outrageously priced.
They spent several months researching the industry and found a way to offer elegant, designer-level linens at an affordable price. After a Kickstarter campaign, the brand experienced rapid growth in its first month, grossing $237,000 in sales. Brooklinen has since developed into a company worth $100 million.
For this Brooklinen bedding review, we're going to take a deep dive into their sheets. Brooklinen sheets are intricately designed and boast superior quality. The brand's bedding features:
Long Fibers: Brooklinen sheets are made with long-staple cotton, ensuring the longest and strongest cotton fibres are used during production. The long fibers create smoother weaves, a level of quality not shared by short-staple fibers, which have more exposed fiber ends.
Single Ply Yarn: Long-staple cotton is used in combination with single-ply yarn to produce threads both long-lasting and fine. In comparison, many bedsheet fibers are spun from low quality multi-ply yarns, resulting in sheets that feel thick and coarse.
Finest Threads & Thread Count: With the use of long fibers and single-ply yarn, Brooklinen sheets are created with 60 and 80 count threads, regarded as the finest used around the world for textiles and cotton sheets. Brooklinen uses a 150 vertical + 150 horizontal single-ply thread count. Don't let manufacturers fool you: a super high thread count of 500 or more often contains lower-quality cotton. These inferior fabrics are concealed with a multi-ply construction to make them appear stronger.
Brooklinen Sheets Four Core Values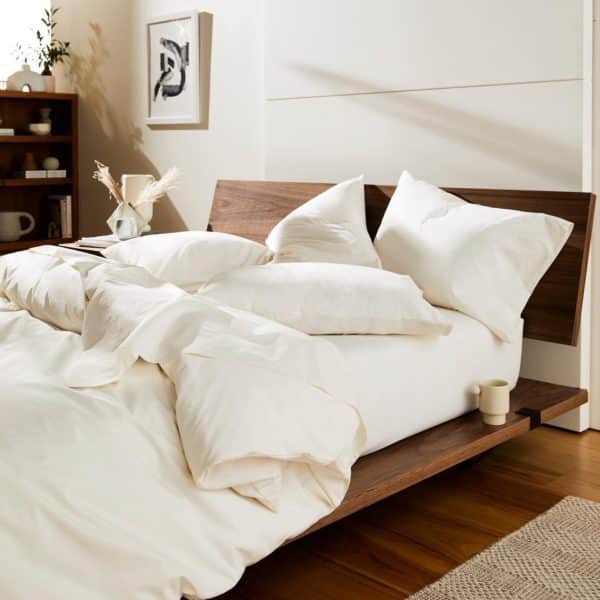 Amazing Product: Brooklinen promises to deliver high quality products that are manufactured in the best factories worldwide.
Better Experience: No one likes a complicated shopping experience. Online shopping with Brooklinen is a breeze from the moment you enter the homepage to the final shipping window.
A Personal Touch: Brooklinen claims to have a product for everyone, having a deep variety of bedding, home essentials and price options.
Efficient Supply Chain: Direct-to-consumer means companies like Brooklinen effectively cut out the middleman, making items significantly cheaper and easier to acquire.
This Brooklinen sheets review examines both upsides and downsides to the brand:
Pros
High quality sheets at a reasonable price and lifetime warranty, returns within the U.S. are free within 365 days
Brooklinen's site is easy to navigate and is consistently well stocked
A variety of buying options and styles to meet the needs of every customer
Cons
Free shipping only applies to the USA, shipping internationally can get expensive
There are instances of poor customer service recorded in online reviews
Some higher-tier sets can get pricey, particularly the Linen and Heathered Cashmere sheets
Brooklinen's mission statement is to deliver luxurious bedding straight to your door at a price that is not going to set you back $800. It seems to be delivering on this promise as the company continues to grow and provide customers with a plethora of options and price points that range from $80-$240 for a core set of sheets and pillowcases. Brooklinen offers four main types of bedding, each varying in cost and quality.
Brooklinen Classic Percale Sheets Review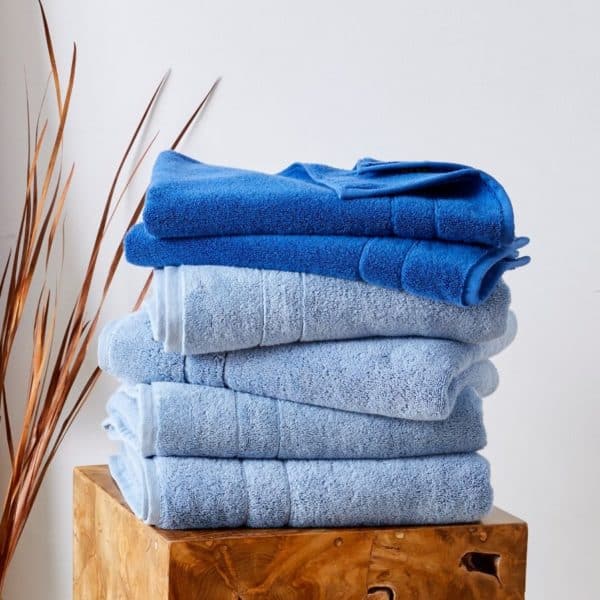 Its signature luxury sheet, the Classic Percale set is light, crisp and soothing for hot sleepers. Made with a 270 thread count and available in several colour patterns, the Classic Percale holds a subtle finish and is listed at $129 on Brooklinen's site. It should be noted in this Brooklinen bedding review that the Classic Percale was chosen as Tuck Sleep's Editor's Pick in 2019. Available colours include solid white, cream, steel and graphite.
Brooklinen Classic Luxe Sateen Sheets Review
While researching for this Brooklinen bedding review, I learned that the Classic Luxe Sateen is their bestselling sheet, and was rated the Best Overall Sheets to Buy in 2019 by Good Housekeeping. The Luxe Sateen set is priced at $149 and is elevated from the classic option, featuring a 480 thread count and 100% long staple cotton. The Luxe Sateen set has a shinier finish compared to the Classic Percale and elevates itself with a smoothness that declares elegance. The sheets come in shades of blue, pink, cream, and grey, as well as multiple striped choices.
Brooklinen Linen Sheets Review
One of Brooklinen's more expensive options, the Linen set is both casual and debonaire in appearance. Made from French and Belgian Flax, the sheets contain 100% linen and the core set goes for $249. Brooklinen offers the sheets in shades of blue, beige, pink, and grey, as well as a striped option.
Brooklinen Heathered Cashmere Sheets Review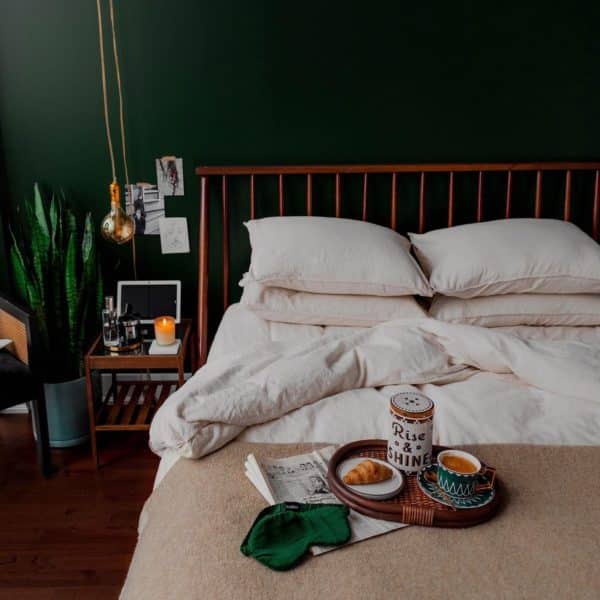 The Heathered Cashmere set is made with 95% cotton and 5% Himalayan Cashmere with a price point of $279. It is brushed for added softness, and features a diagonal weave for a unique heathered aesthetic. The included pillowcases use "Enveloped Closures" that cover the entirety of a Brooklinen pillow, eliminating spillage when you're trying to get comfortable. This collection is limited edition and may be unavailable soon.
Where Are Brooklinen Sheets Made?
Brooklinen products are manufactured in Canada and other countries including Portugal, Israel, Germany and India. They're finished using Osthoff Singe machines that originated in Germany and are considered a superior method of manufacturing in the industry. Brooklinen claims to have a production team with "over 100 years of combined experience."
Brooklinen Sheets Buying Options
Hardcore Bundle: Brooklinen's most economical option provides customers with 25% savings. Includes one Core Sheet Set, two extra pillowcases and one Duvet Cover. $189 – $475
Core Set: One Fitted Sheet, one Flat Sheet and two pillowcases. $129 – $279
Classic Move-In Bundle: These bundles are meant to be fully loaded for customers moving into a new home. Includes one Hardcore Bundle, one Brooklinen comforter and two pillows. $455 – $715
Are Brooklinen Sheets Worth It?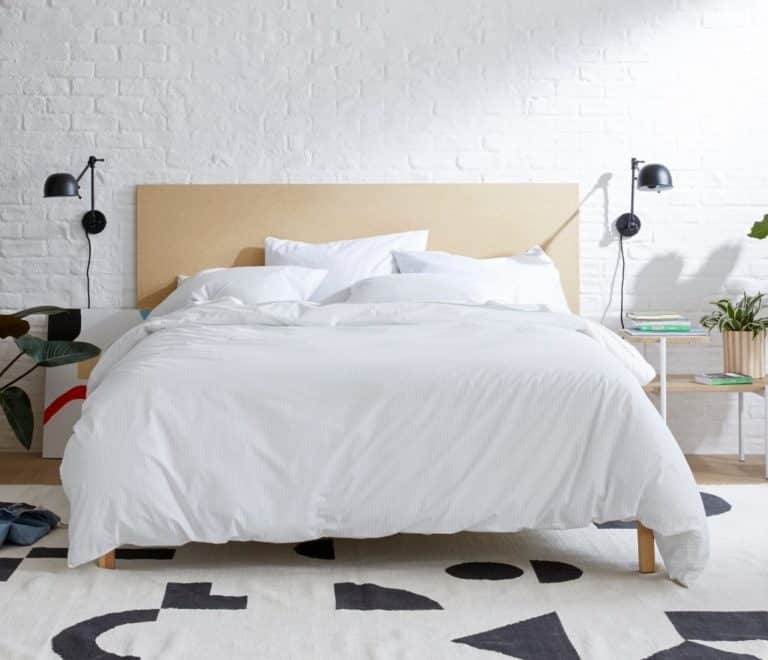 If you're looking for a hotel style, luxurious bedding made with high quality materials, but don't have the budget for true designer brands: then Brooklinen is a great option. It's cheaper than direct-to-consumer bedding competitors like Parachute, and offers a wide variety of products. The Brooklinen website is simple and brisk, offering a look at all available products and elegant pictures that give a better idea of how certain fabrics will compliment a particular room.
In terms of customer service, we're on the fence with this Brooklinen bedding review. There is conflicting discourse online in terms of the quality of care provided by Brooklinen. Some Brooklinen reviews detail excellent service, while others leave a lot to be desired. The bestselling Luxe Sateen and Classic Percale sheets offer a crisp, well made product with unique aesthetics for an economical rate, so it's clear why these particular selections are the most revered.
Brooklinen Down Comforter Review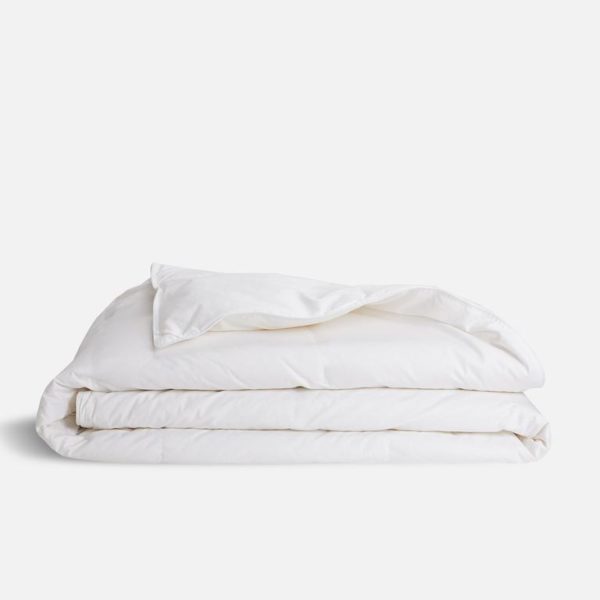 The Brooklinen Down Comforter comes in two weights, All-Season and Lightweight. Featuring down cluster fill with a 100% cotton sateen shell, the fluffy Brooklinen Down Comforter is designed to make you feel like you're sleeping in the clouds. The All-Season comforter is warm and cozy, while the Lightweight is ideal for hot sleepers and warmer climates.
The Brooklinen comforter is treated with antimicrobials and features baffle box construction, which keeps the cotton down evenly distributed (you won't have that lumpy duvet problem ever again). The All-Season comforter ranges in price from $299-$399, while the Lightweight goes for $199-$349.
Brooklinen Pillow Review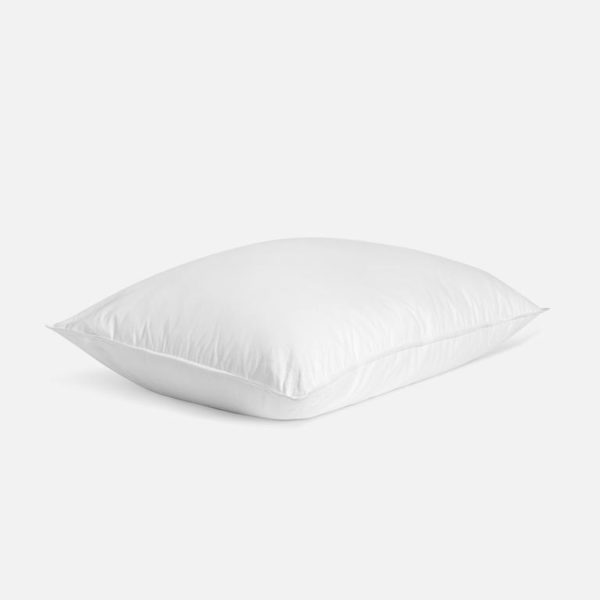 Brooklinen pillows are offered in two types, Natural Down and Down Alternative. The Natural Down pillow has a down clusters and feathers filling with a 100% cotton sateen shell, giving it the same fluffiness as the duvet cover. The Down Alternative Pillows feature 100% microfiber fill, and you'll still feel like you're in a luxury hotel bed, even without the down.
Brooklinen pillows are available in three levels: plush is recommended for stomach sleepers, firm for side sleepers, and mid-plush if you want a balance between softness and support. The Natural Down pillow costs $89, while the Down Alternative is the cheaper option at $59.
Brooklinen Towels Review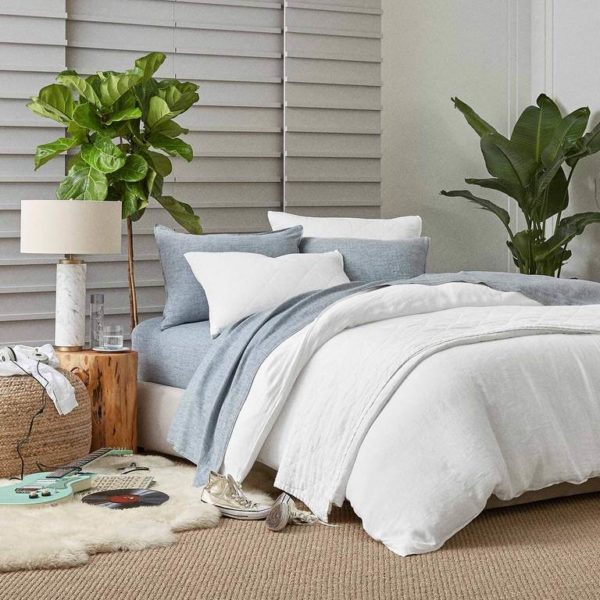 If you're reading this Brooklinen bedding review and you're looking for luxurious towels, you've arrived. Brooklinen towels all feature extremely soft 100% Turkish cotton. Their standard bath towels come in Super-Plush, Plush, and Ultralight, if you're looking for a quick-drying and lightweight towel. Personally, I'd go for the Super-Plush:
Brooklinen's Plush, Mid-Plush, and Ultralight towels are available in white, cream, beige, grey, and charcoal grey. Brooklinen towels also come in a Hammam style, which has an ultra soft weave on one side and looped terry cotton on the other. All in all the Hammam looks like a very fancy beach towel, and in fact, you can buy a larger version of the Hammam as a beach towel. Brooklinen towels also come in the Melange Color Block style, featuring a combination of color-blocked flatweave and soft terry cotton in grey or blue.
Prices for Brooklinen towels:
2 Super-Plush bath towels: $69
2 Mid-Plush bath towels: $59
2 Ultra-Light bath towels: $49
1 Hammam towel or beach blanket: $65
2 Hammam towels: $117
2 Melange Color Block bath towels: $59
You can also purchase Brooklinen towels in Bundles (2 bath towels, 2 hand towels, 1 bath mat) or Move-in Bundles (4 bath towels, 2 hand towels, 4 wash cloths, 1 bath mat), which amounts to some decent savings.
Where to Buy Brooklinen Sheets
Website
As you'll recall from earlier on in this Brooklinen bedding review, the brand is direct-to-consumer, so the best deals and stock are available on its home website.
Brooklinen Amazon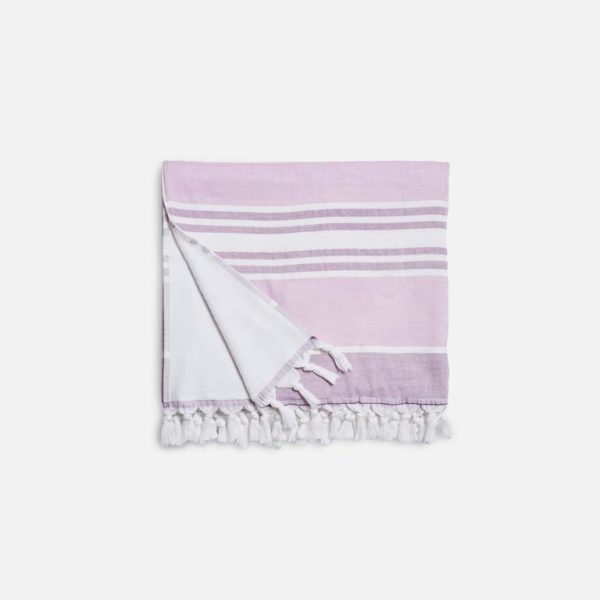 You can also find select products on Amazon, but prices and availability range considerably. We highly recommend shopping on Amazon because of the inconsistency of Brooklinen customer service from their website.
Brooklinen Discounts & Promotions
In researching for this Brooklinen bedding review, we found that the brand Brooklinen offers a 15% discount for all new customers. Signing up on the Brooklinen site with your email will net you a 10% discount on some products left in your cart.
We couldn't find a Brooklinen discount code, Brooklinen promo code, or Brooklinen coupon, but check back on their site regularly for deals.
FAQ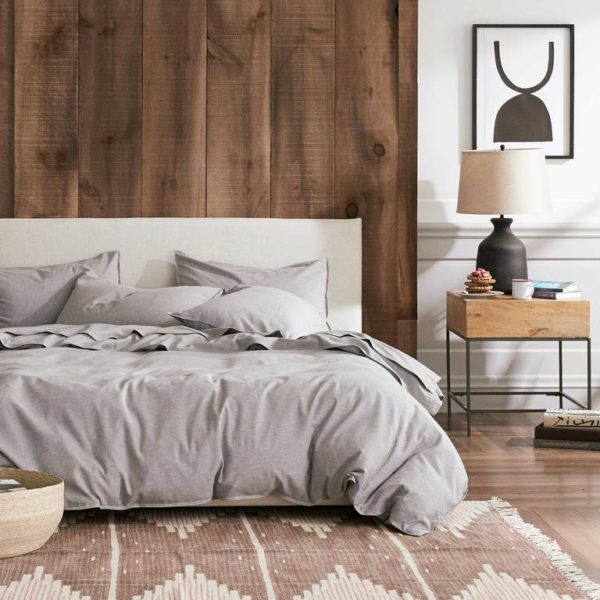 How to Care For Brooklinen Sheets
Brooklinen recommends washing your sheets on a warm or cool cycle and to line-dry to preserve the product's integrity. If you must use a dryer, opt for a low heat and low tumble option.
Brooklinen Shipping Policy
Free shipping is available for all Brooklinen sheets, duvet covers, comforters and other bedding inside the United States
International shipping is provided but can get quite expensive (ex. shipping to Toronto, Ontario costs approximately $40)
Brooklinen Return Policy & Warranty
Brooklinen returns or exchanges can be processed on all products within 365 days of purchase
Lifetime guarantee applied to all products
Shipping is free within the United States for all returns and exchanges