About Albany Park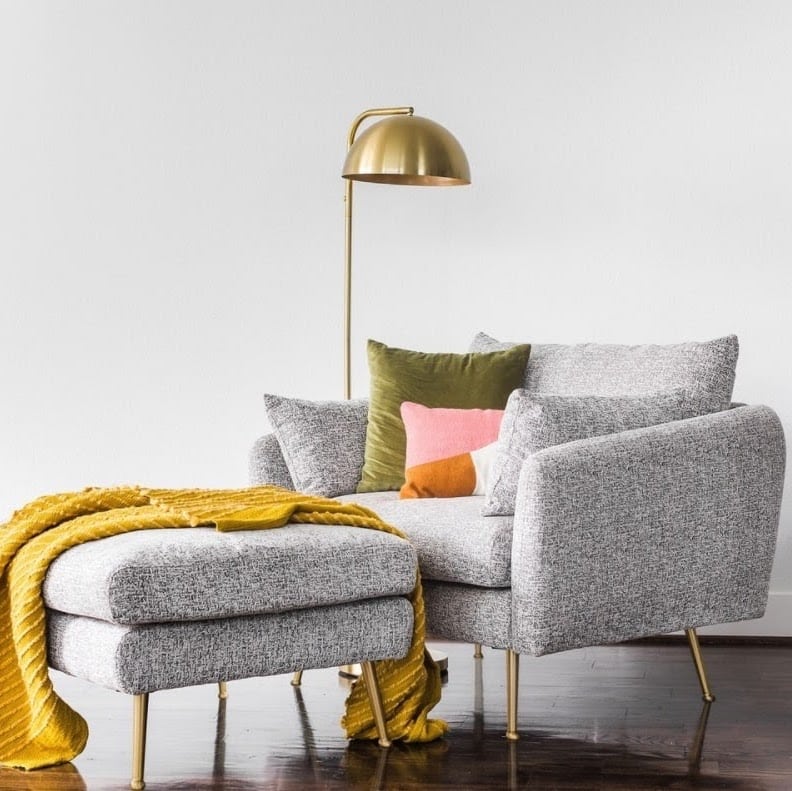 Albany Park specializes in handmade sofas and cushioned seats made out of premium fabrics. They reflect a modern and contemporary design throughout their collection of sectionals, loveseats, armchairs, ottomans, and more.
With a following of over 16k on Instagram, Albany Park has been spotlighted by various media publications including Architectural Digest, Forbes, PopSugar, and Vogue Magazine.
Looking for a furniture upgrade? This brand may be for you. Keep reading as this Albany furniture review takes you through a look at their collection, customer ratings, promotions, and more to help you decide if their pieces are worth adding to your home.
Overview of Albany Park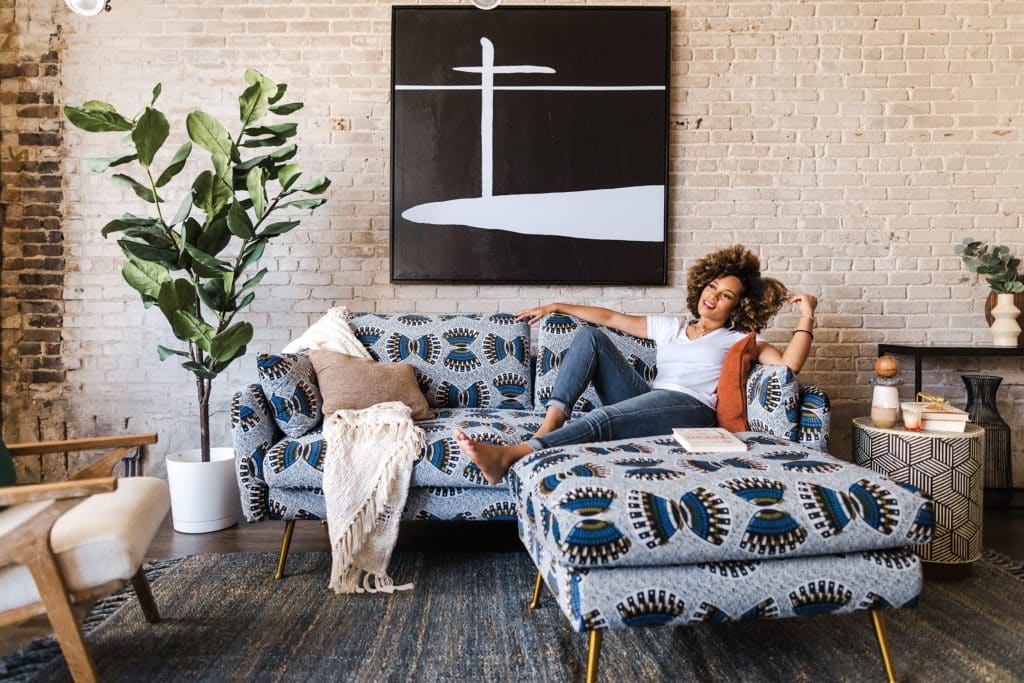 After a lengthy shopping adventure at their local designer showroom, the Sharptons quickly realized that buying high-quality furniture was not a simple endeavor. Darryl and Jessica were overwhelmed with the hundreds of sofa options available, and it didn't help that they all looked the same.
There was also the fact that it would take a whopping 4 to 6 weeks for their new sofa to arrive, which only furthered their frustration. As the Sharptons waited for their order to arrive, the couple began formulating a plan that would make buying sofas a lot easier for customers.
This led to the establishment of Albany Park in 2019. In creating their company, Darryl and Jessica Sharpton didn't want customers to be overwhelmed with hundreds of options. And so, they developed three standard models that satisfied the needs of everyone and could be delivered within 3-5 business days.
"Albany Park furniture comes packaged in apartment-friendly, space-conscious boxes that can easily be maneuvered in stairwells, tight hallways and throughout any home. Albany Park is radically changing the way people shop for sofas."
Before we get into this Albany furniture review, let's go over some initial pros and cons:
Pros
Limited selection of Albany Park home furniture for an uncomplicated shopping experience
Furniture arrives in apartment-friendly, space-conscious boxes that are easy to carry around the house
10-minute furniture assembly
Orders arrive within 3 to 5 business days
Offers Affirm as an alternative payment option
Free shipping on all orders
Cons
Only ships within the 48 contiguous states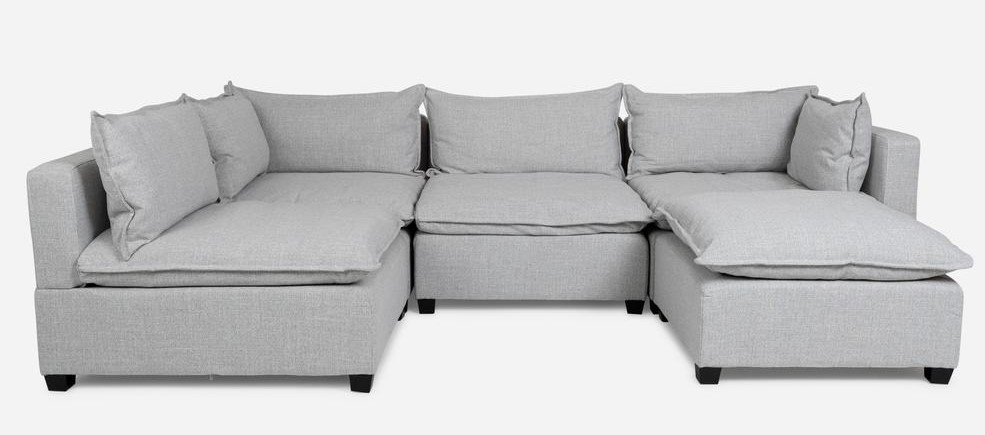 While furniture shopping isn't exactly a walk in the park, it doesn't have to be a headache, either. Albany Park ensures that their service is easy to use by providing only a limited selection. Their inventory includes sofas, sectionals, loveseats, armchairs, and ottomans, which all embody a minimalistic but sophisticated touch.
For those newly acquainted with this brand, let our Albany furniture review be your leading guide. We will feature a selection of bestsellers to help you get started.
Albany Park Sofas Review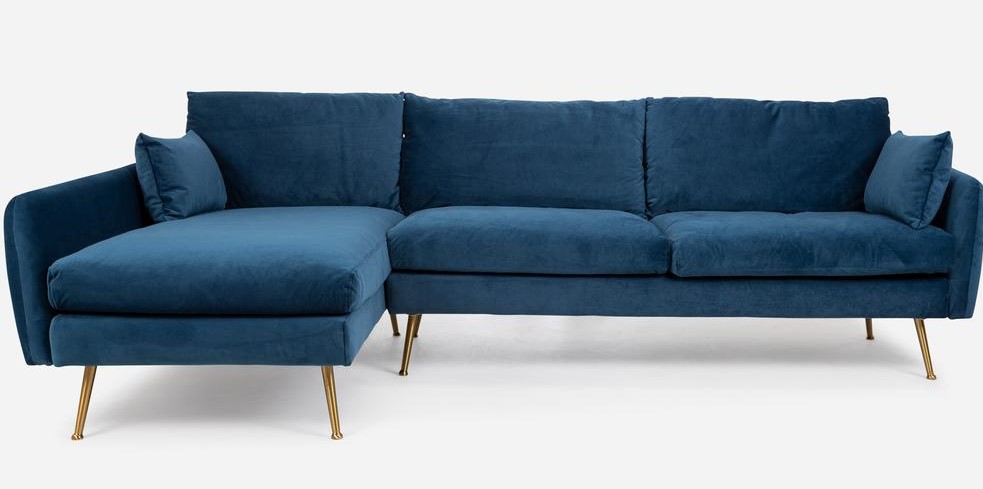 Albany Park makes sofa shopping simple with merely 8 pieces to choose from. Ranging from traditional two-seaters, to l-shaped sofas with ottomans, to armless one-piece couches, each one is availble in multiple neutral and vibrant colors. Take a look at their bestsellers:
Albany Kova Sofa 84" Review
There's nothing wrong with going back to the basics. The Kova Sofa 84" from Albany Park features one of the more traditional sofa designs on the market. Built with 100% feather blend cushions held together with a sturdy, kiln-dried hardwood frame, this Albany couch will hopefully last you a lifetime of cloud-like coziness.
The back cushions are reversible, removable, and fully upholstered. It's supported by solid wood tapered block legs to help keep things in place. Coming in either light gray or charcoal black, you can add some color to this sofa by styling it with throw pillows for a pop of vibrance.
For a staple in any living room, this Kova Sofa 84" is all yours for $1585, marked down from $1790.
Albany Kova Sofa 84" + Ottoman Review
If you find yourself lying down with a bowl of hot, buttered popcorn while watching your favorite TV show, the Kova Sofa 84" + Ottoman is the ideal couch, and here's why: an additional component transforms the sofa into a temporary bed.
With an asset as comfy as this, it'll be much harder to pick yourself up to go run errands or walk to your bed when it's time for lights out. This Albany Ottoman Park sofa is supported by a kiln-dried frame and is cushioned soft, feather-fiber blend pillows.
To keep things flexible, there's a foam-topped webbing and a spring suspension system built-in. Available in black and grey, you can get the Kova Sofa 84" + Ottoman for $1285, marked down from $2485.
Albany Ẹkáàbọ̀ Albany Sofa Review
The Ẹkáàbọ̀ Albany Sofa has an interesting backstory to it. Darryl Sharpton recently discovered his West African heritage through a DNA test and wanted to pay homage to his ancestral past.
Eager to showcase the vibrant shades of West African culture, Darryl created this piece, marking the beginning of an entire furniture collection that's now available at Albany Park.
"Each piece of this lively, dynamic, and colorful collection is upholstered in incredibly soft velvet and brings Afro-politan life seamlessly into your cozy living room." We love this!
The Albany sofa features a mesmerizing blue, orange, and brown pattern that's decorated with a soft velvet material. The Ẹkáàbọ̀ Albany Sofa also comes in an alternative West African pattern of Akwaaba velvet, which showcases a fun mix of teals, oranges, and black accents.
Customers can also choose what leg style they would prefer to hold their sofa as it ranges from walnut to gold metal. For a sofa that's sure to bring some spice into your living space, the Ẹkáàbọ̀ Albany Sofa was originally priced at $1119, but you can get it now for $995.
Albany Kova L-Shape + Ottoman Review
Considered the ideal sofa for having your friends and family over to watch the game, the Kova L-Shape + Ottoman provides the ideal space to seat your guests. The couch has two additional compartments to make it more spacious and luxurious.
With its 100% feather blend seat cushions, your guests may stay longer than you planned. This Albany L-shaped Ottoman has a built-in kiln-dried frame and removable, reversible seat cushions supported by tapered block legs.
Available in light grey or dark grey, you can add some cream-colored throw blankets to make things even cozier for that big night in. The Kova L-Shape + Ottomon is priced at $2575, amounting to $1500 in savings (originally price: $4075).
Albany Park Sofa Review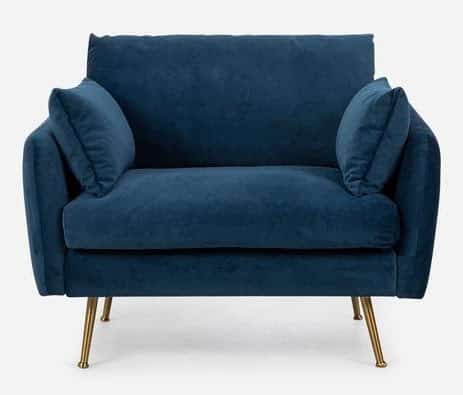 For those households that embody a sophisticated and timeless aesthetic, the Park Sofa can be a stylish addition to your home decor. Showcasing a vintage-inspired design, this couch has built-in high resiliency foam wrapped in cruelty-free synthetic feathers.
This classy mid-century modern design comes in four shades of materials including blue and olive green velvet along with grey fabric and vegan leather. You can also choose the steel leg style to support your sofa, including a brushed gold finish and matte black polish.
To really up the class of this couch, this Albany furniture review recommends pairing the couch with some tassel pillows and a Persian rug underneath. Go for the more extravagant option with the Park Sofa for $995, marked down from $1399.
Albany Sectional Sofa Review
The Park Sectional Sofa is a slight upgrade from the Park Sofa. With an elongated seat compartment joined onto the rest of the couch, it ultimately offers more room for your guests to have an exquisite tea party.
Available in a soft, velvety material, this Albany sectional sofa features a chic and stylish velvet exterior that'll elevate your living space from a 7 to a 10. You can choose the side that contains its sectional component (left or right).
This Albany furniture sectional can be supported by legs with a gorgeous gold polish or a black matte finish. You can purchase class and elegance for a reasonable price at $1895 for the Park Sectional Sofa, marked down from $2495.
Albany Park Armchair Review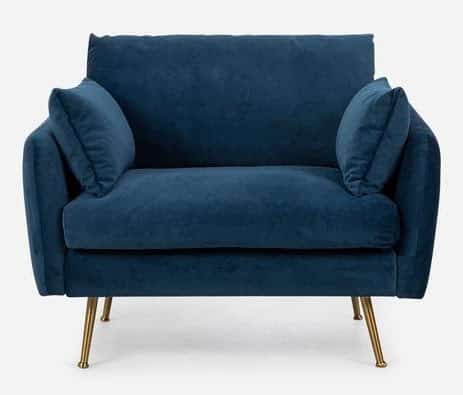 In this Albany Park collection, you can explore 6 pieces in a variety of colors and fabrics. While the selection is limited, the pieces range from modern to mid-century, including less common armless and corner designs. Check out the most popular pieces in this collection:
Albany Armchair Review
To compliment your Albany Park two-piece sectional, you should consider adding an Armchair to complete your living room set. This Albany Park chair features a rounded boxy design that's almost geometric in style.
Upholstered in chic and smooth velvet, this model is a cozy option for relaxing with a book in hand and tea by your side. With legs in either an exquisite gold or matte black finish, the Armchair comes in multiple shades including green, blue, gray, pink, and orange.
To offset the angular design, we suggest placing a circular rug underneath for some visual contrast. This $495 armchair was originally priced at $699, so you know you're getting a good deal.
Albany Park Armchair Review
Designed for those who aren't a fan of sharp angles, you can opt for the Park Armchair instead. This design showcases a more rounded style due to its accompanying armrests, pillows, and backboard.
Its mid-century form matches the Park Sectional Sofa seamlessly if you prefer your seating to match. Choose between this Albany armchair in blue, gray, green, and orange.
The steel legs are available in muted gold or matte black. Made out of comfortable, high resiliency foam wrapped in synthetic fibers, you can get this $797 Park Armchair for a bargain at $595.
Albany Park Ottoman Review
Kick back and relax with the Park Ottoman. This mid-century design can extend the matching sectional or armchair for next-level comfort. Built out of high resiliency foam covered in a synthetic fiber exterior, you can stretch out with this foot rest after a long day.
This piece is designed in blue and olive green velvet or vegan leather. For the legs, you can choose from a black matte polish or gold brushed finish. Get the Albany Park Ottoman at a discounted price of $395, marked down from $595.
Albany Park Furniture Reviews: What Do Customers Think?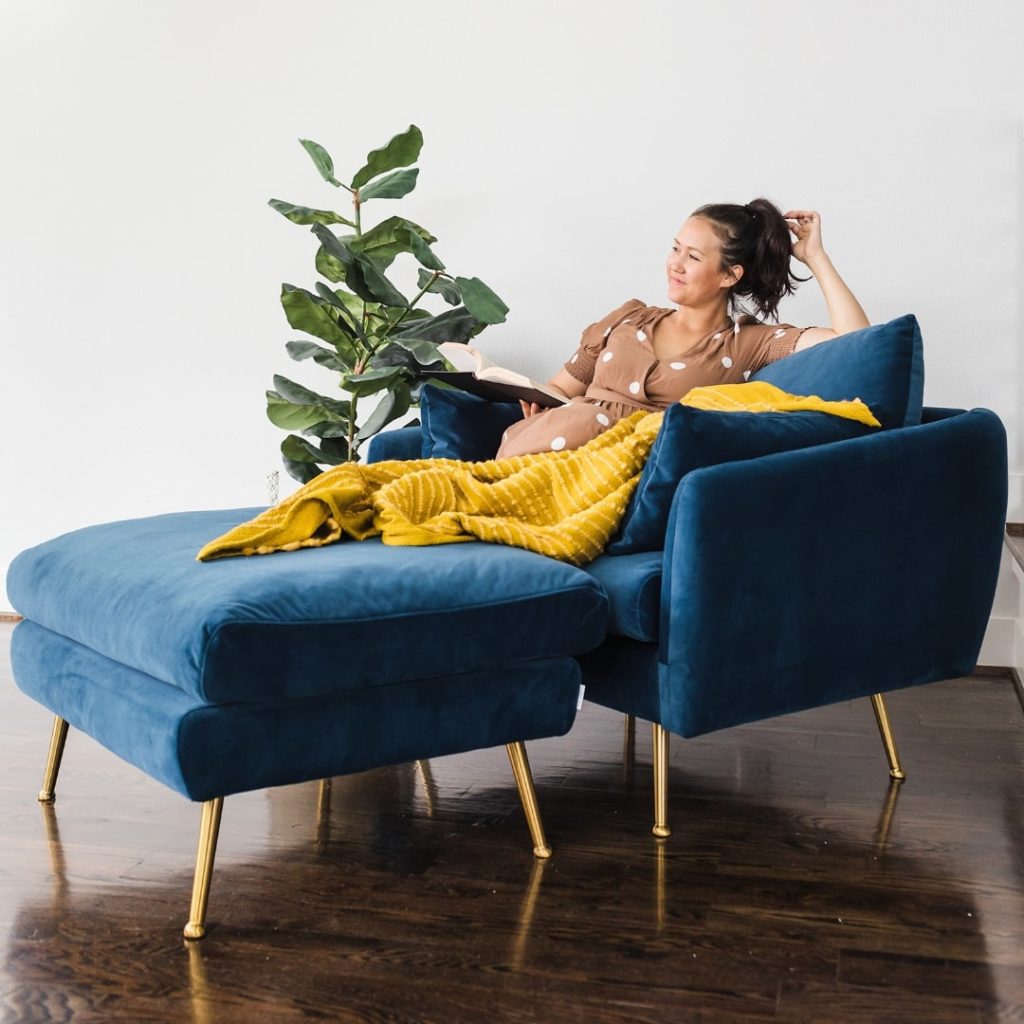 This Albany furniture review found a generally positive customer response online, However, there are only a limited number of outsider sources that hold reviews for this brand.
On their website, there are over 136 reviews for all products with a general rating of 4.5/5 stars. Most Albany sofa reviews detail that their furniture was simple to assemble and that they were impressed by its overall quality.
"My Albany sofa arrived in the promised delivery window, and looked beautiful upon arrival. Setup was easy (with two people). The vegan leather option is very pretty, the color is unmatched, and it will no doubt wear well. Looks great, expensive, and is very comfortable. Great purchase," one customer posted in the Albany Park Kova reviews section.
There are a few Albany Park pieces on Amazon, but only the Park Sofa has reviews. Customers rate the couch as 4.4/5 stars, out of 40 reviews. Buyers left comments stating that the design was gorgeous and comfortable.
We found a few Albany Park Furniture Reddit threads with positive comments as well, such as this one: "I have the Park sofa and ottoman and love them. The quality is great for the price and it's very comfortable. It was quite firm when we first got it but it's sort of broken in now and softer."
Is Albany Park Furniture Worth It?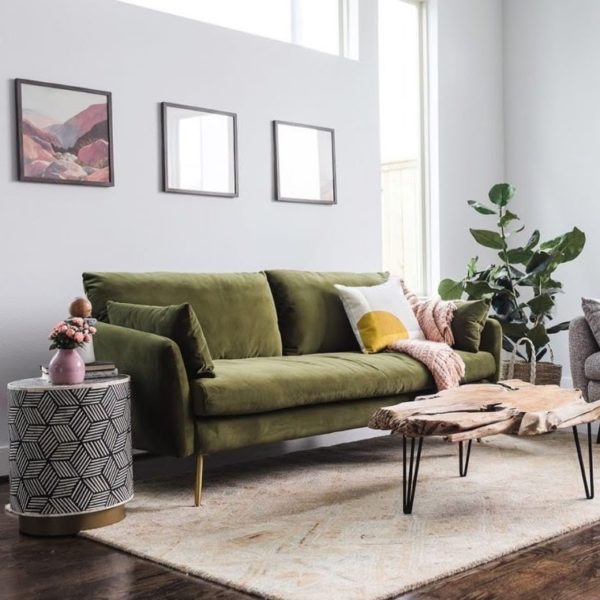 Shopping for home decor is no cakewalk, which is why this Albany furniture review recommends this brand for anyone frustrated with the traditional process. Their basic collection is easy to navigate, since customers aren't swamped with the hundreds of options that competing retailers offer.
While the collection is minimal, there's still a lot of variety. All of their styles are modern, chic, and trendy. The quick delivery times are seriously convenient, as is the easy assembly process. If you live in a small city apartment, the compact packaging is a bonus as well.
The only negative aspect is the limited customer reviews (a couple hundred, according to our research). Most customers are happy with Albany furniture, but the relatively small sample size makes it challenging to make a concrete conclusion.
Albany Park Furniture Promotions & Discounts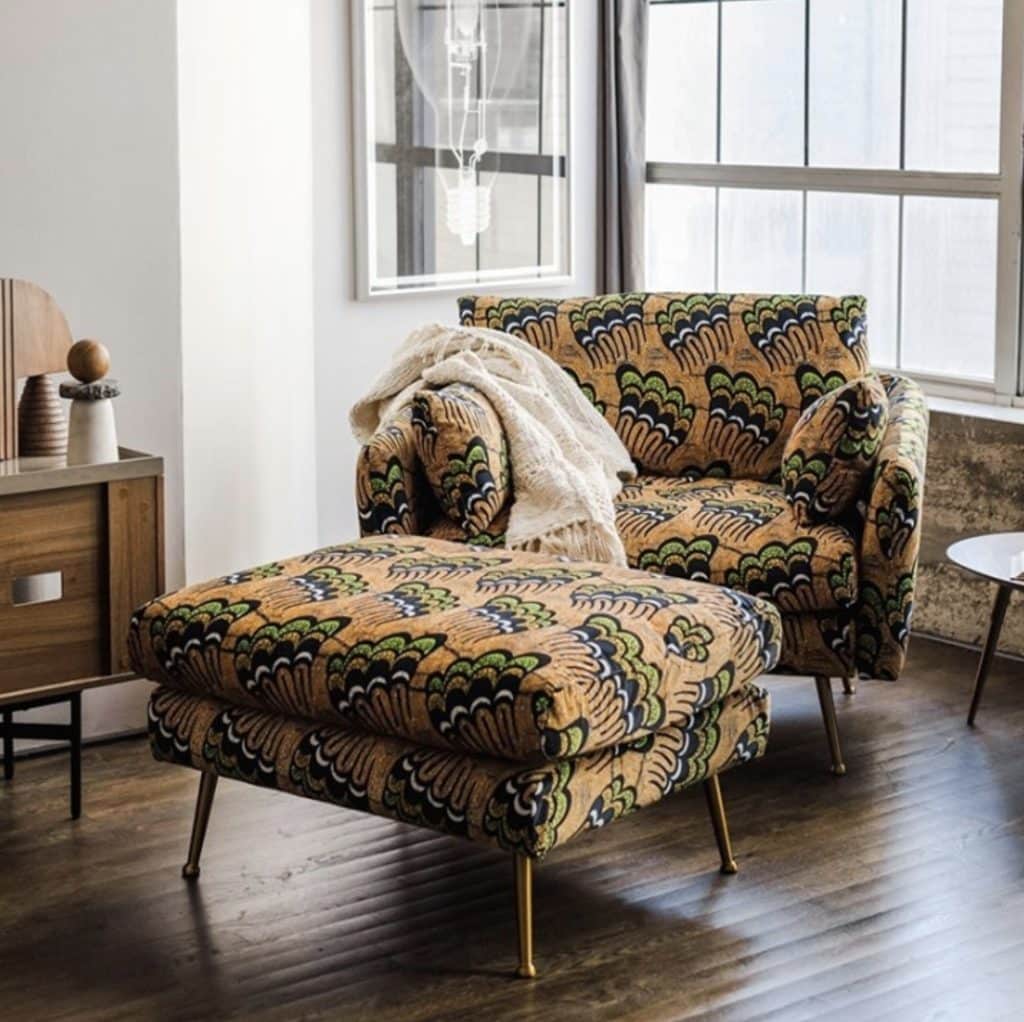 This Albany furniture review found that most products are available at a discounted price. Customers can also save 10% if they sign up for their newsletter.
Where to Buy Albany Park Furniture
Customers can shop sofas, sectionals, armchairs, and ottomans by visiting AlbanyPark.com. You can also find their collections at third-party stores including Amazon, Wayfair, Walmart, and Edloe Finch.
FAQ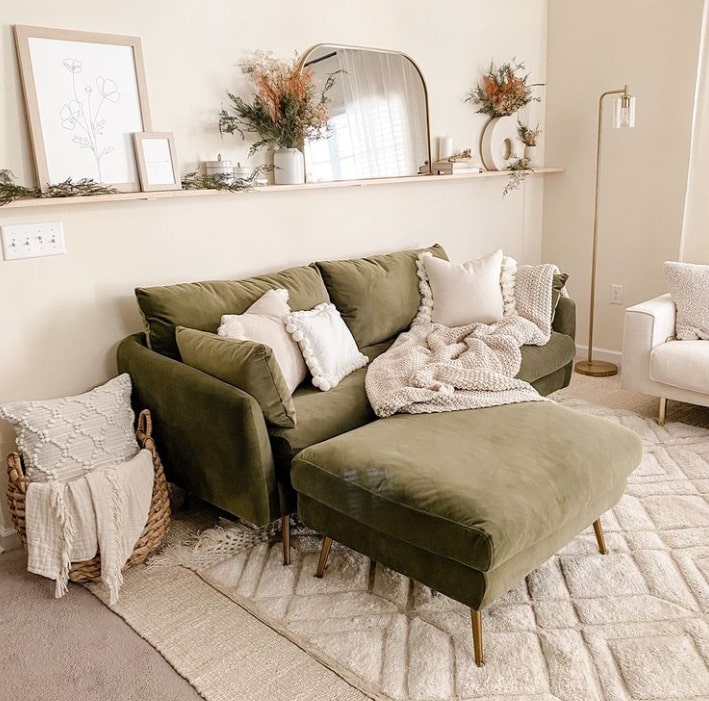 What is Albany Park's Shipping Policy?
Albany Park only ships within the continental US. The company offers free shipping on all orders. Orders typically take 3 to 5 business days using their main courier, UPS Ground delivery. Customers receive a tracking number to help monitor their at-home furniture Albany packages.
What is Albany Park's Return Policy?
Customers can return their orders within 30 days of receiving their order. Buyers are charged a return shipping fee that is equal to 10% of the amount paid. If buyers don't have the original packaging intact, the fee is 20% of the paid value. Customers are encouraged to reach out to their customer service team to initiate the return process.
Our review discovered an Albany furniture warranty on all products. If your product is defective within 10 years of ownership, the company will replace it at no cost.