Reasons Why Champion is Worth it? Brand Review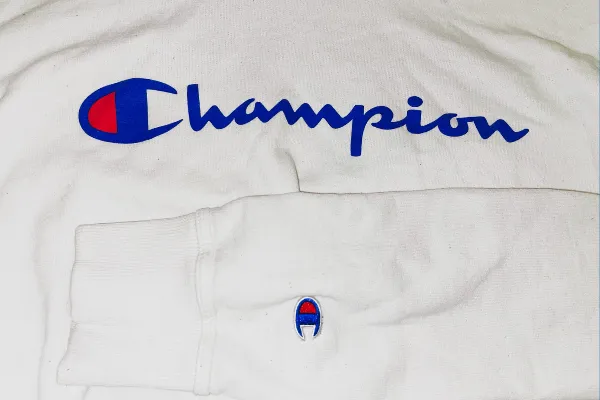 In the last 5 years, Champion has become one of the biggest sportswear brands in the world. The brand that became popular in the 90's as Champion became the official outfitter of the NBA, has made a major comeback in the last few years.
You may be wondering if it's all hype and nostalgia, or if Champion is actually worth it.
As someone who has worn, recommended and written about Champion in the past, here are 7 reasons why I think Champion is worth it
Reasons Why Champion is Worth it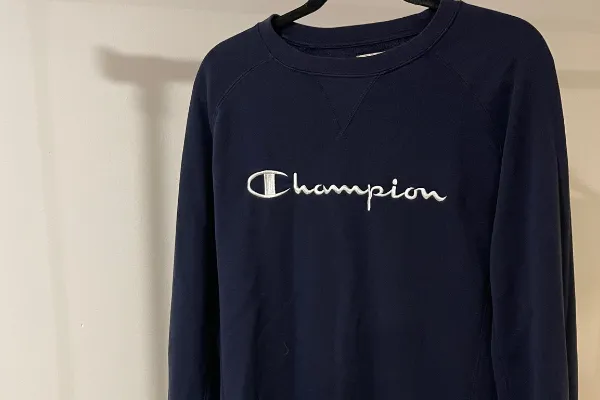 1. Retro Style
One of the biggest reasons what Champion has made a comeback, is because of it's retro style. The logo and some of the clothing designs look exactly like clothing from the 90's.
Jay-Z and Michael Jordan used to wear Champion clothing. Now, celebrities have begun to wear Champion again which heavily influences fashion. Kylie Jenner, Chance the Rapper and Noah Cyrus have all been seen wearing clothing from Champion.
Now, casual consumers love Champion because of the retro style. In my mind, having a retro brand like Champion make a comeback and be trendy, is why so many consumers find Champion worth it.
2. Accessibility
Champion is literally in every store and can be found anywhere. If you're looking for Champion online, it can easily be found on Amazon or the Champion website.
Clothing from Champion can be purchased in stores like Footlocker, Marshalls and even Costco. I've gotten Champion sweatpants, sweaters, hoodies and shorts at Costco for great prices.
Champion is so worth it, because it's so easy to get your hands on. Many brands that build some hype, tend to have a limited supply of product in order to build up even more hype.
When Champion became popular again, I saw it everywhere. Champion as a brand made it so easy for consumers to get their hands on there products.
Having the products be so accessible, allows prices to stay at a reasonable prices and even go on sale. There are many times where I have gotten a great deal on Champion clothing off of Amazon.
3. Affordability
If you're looking for affordable clothing, you have to check out clothes from Champion. For a popular brand, Champion clothing can be found at really reasonable prices.
Generally, Champion is cheaper than brands like Nike and Adidas and the quality is very similar. If you're looking to add some affordable sportswear to your wardrobe, consider trying Champion.
4. Quality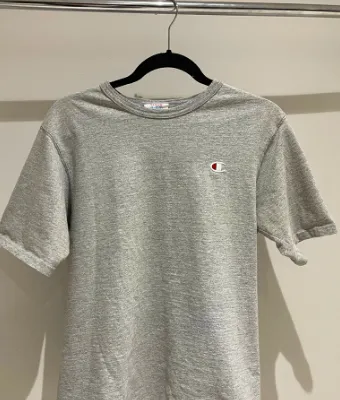 For the price, Champion has very good quality clothing. I've owned many shirts, sweaters, shorts and sweatpants from Champion. The quality has always been good and the clothes doesn't shrink or fade overtime.
The Champion lightweight fleece pants are some of my favourite sweatpants. They are super comfortable, warm and have a great fit.
Another item that is great quality is the Champion Reverse Weave sweater. I've had this sweater for over 4 years and it still fits and feel great. It is made with thick material, doesn't shrink and is a stylish sweater.
Nowadays, with a lot of clothing being cheaply made, it's nice to have clothes that lasts for a long time. This is one of the major reasons why Champion is worth it.
5. Variety of Clothing
A great reason why Champion is worth it, is because they have a wide variety of clothing. Whether you're a guy or girl, young or old, Champion has something for everyone.
Clothing that Champion makes:
Shoes
Flip-flops
Shorts
Sweatpants
Shirts
With such a wide variety of clothing, it's easy to find nice clothes from Champion. I have many different shirts, shorts, sweaters and pants from Champion because they make many cool styles of clothes.
It's gotten to the point where my brother, mother, father and even grandfather own clothing from Champion. For my grandfathers birthday, I got him a Champion sweater and he loves it!
6. Comfort
Champion makes very comfortable clothing. In my opinion, the men's lightweight fleece sweatpants are some of the most comfortable sweatpants i've ever worn. They're super warm, comfortable and great to lounge in.
When it comes to athletic wear, Champion clothing is my go to. It's affordable, comfortable and very worth it.
Related: What to Wear with Sweatpants For Guys (with outfit ideas)
7. Brand Recognizability
There's no secret that Champion is a super popular brand. When people see the Champion logo, they recognize the company instantly. Champion has been around for decades and is a very well known brand across the world.
Although wearing a brand name isn't the biggest deal to many, I do think there is something nice about wearing a well known brand. Wearing Champion has a different feeling than wear a brand like Fruit of Loom or a plain Gildan shirt.
Is Champion Overrated?
Good quality, reasonable pricing and availability are reasons why Champion is not overrated. Some people believe that Champion is all hype, but the products from Champion have met customers expectations for decades. Since Champion has become popular again, it's become widely available and is still affordable.
Why Champion is so Popular Now?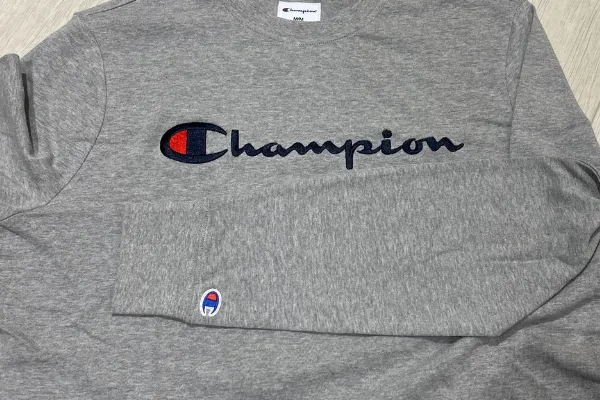 Champion was a very popular brand in the 90's. Like most brands in fashion, they come and go. At one point in time, Champion was even being sold in Walmart. Since 2016, Champion has become very popular because of the retro aesthetic, affordable prices and being extremely accessible.
Related & Popular posts:
Final Thoughts on Why Champion is Worth it?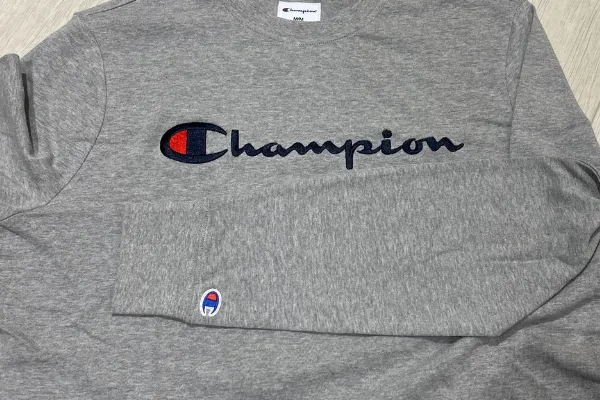 Champion is a brand that is worth it. I've always found that Champion has a very good quality product, especially for the price. Finding good quality sportswear for under $30 is pretty difficult, but Champion clothes regularly go on sale. In this post, I shared 7 reasons why Champion is worth it, if Champion is overrated and why Champion is so popular now.
Do you own any clothes from Champion? Please let me know in the comments below.
Reverse weave boxy anorak, script
new features, same classic fleece
With double-needle stitching, 12 oz. Fleece construction, and signature side panels, the reverse weave™ boxy anorak boasts the same heritage details champion's legendary heavyweight hoodie made famous more than 80 years ago. Here's what's new: a boxier fit, quarter-zip for easy on-and-off, and front double-entry pouch pocket with a velcro® top enclosure for securing essentials. Like your hoodie? You'll love this anorak.
Loose, boxy men's unisex fit with signature stretch rib panels for mobility
12 oz. Heavyweight fleece construction
double-needle stitching for extra durability
reverse weave™ fleece is cut on the cross-grain to resist vertical shrinkage
metal zipper with champion pull tab
double-layer hood and cotton drawcord with knotted ends
front double-entry pouch pocket with velcro® top closure
4″ embroidered script on top pocket
c patch logo on left sleeve
country of origin: imported
fabric: 84% cotton/16% polyester
How others are wearing it
tag your insta photos #champion and follow us @champion.
Reverse weave cargo joggers, embroidered c logo, 30.5″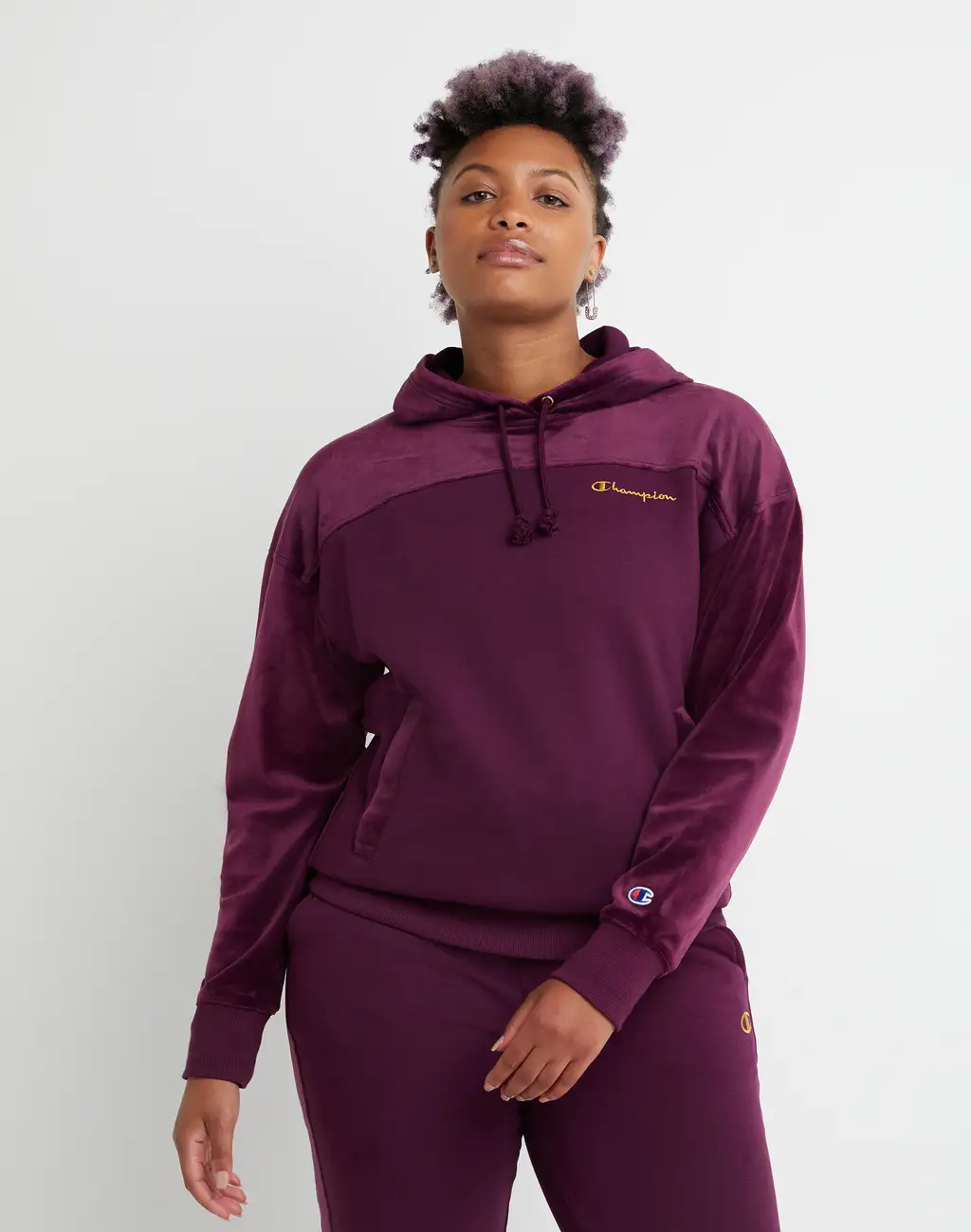 iconic joggers get the cargo treatment
It's the best of both worlds: the classic, track-inspired men's joggers you love made from our legendary heavyweight fleece, with on-trend cargo pockets for a style refresh. Features a men's fit with a tapered leg and ribbed cuffs for a retro vibe with tees or a jacket, with a soft brushed interior to keep you comfortable wherever the day takes you. The details make the difference with double-needle stitching, ribbed waistband with interior drawcord, plus cargo pockets and handy side pockets for keeping essentials close. Embroidered c logo at left leg amps the authentic champion style.
Classic men's fit with a stretch ribbed gusset in the crotch for ease and mobility.
Heavyweight 12 oz. Fleece with a soft, brushed interior.
Tapered legs with ribbed ankle cuffs.
Ribbed waistband features cotton drawcord with knotted ends.
Cargo pockets with metal closures, side pockets and single patch pocket at the back.
Double-needle stitch construction for extra durability.
30.5-inch inseam.
Embroidered c logo at left leg.
Country of origin: imported
fabric: 84% cotton/16% polyester
Velour blocked hoodie, embroidered script logo
Loose fit
comfortable 7.4 oz cotton/polyester blend fleece body is brushed for added softness
plush 7.4 oz. Velour fabric yoke, sleeves, pocket trim and hood
cotton-lined scuba hood with drawcords for adjustability
two front pockets for storing essentials
ribbed cuffs and waistband
26-inch front body length
embroidered metallic script logo at left chest; iconic c patch logo at left wrist
country of origin: imported
fabric: 53% cotton/47% recycled polyester
How others are wearing it
tag your insta photos #champion and follow us @champion.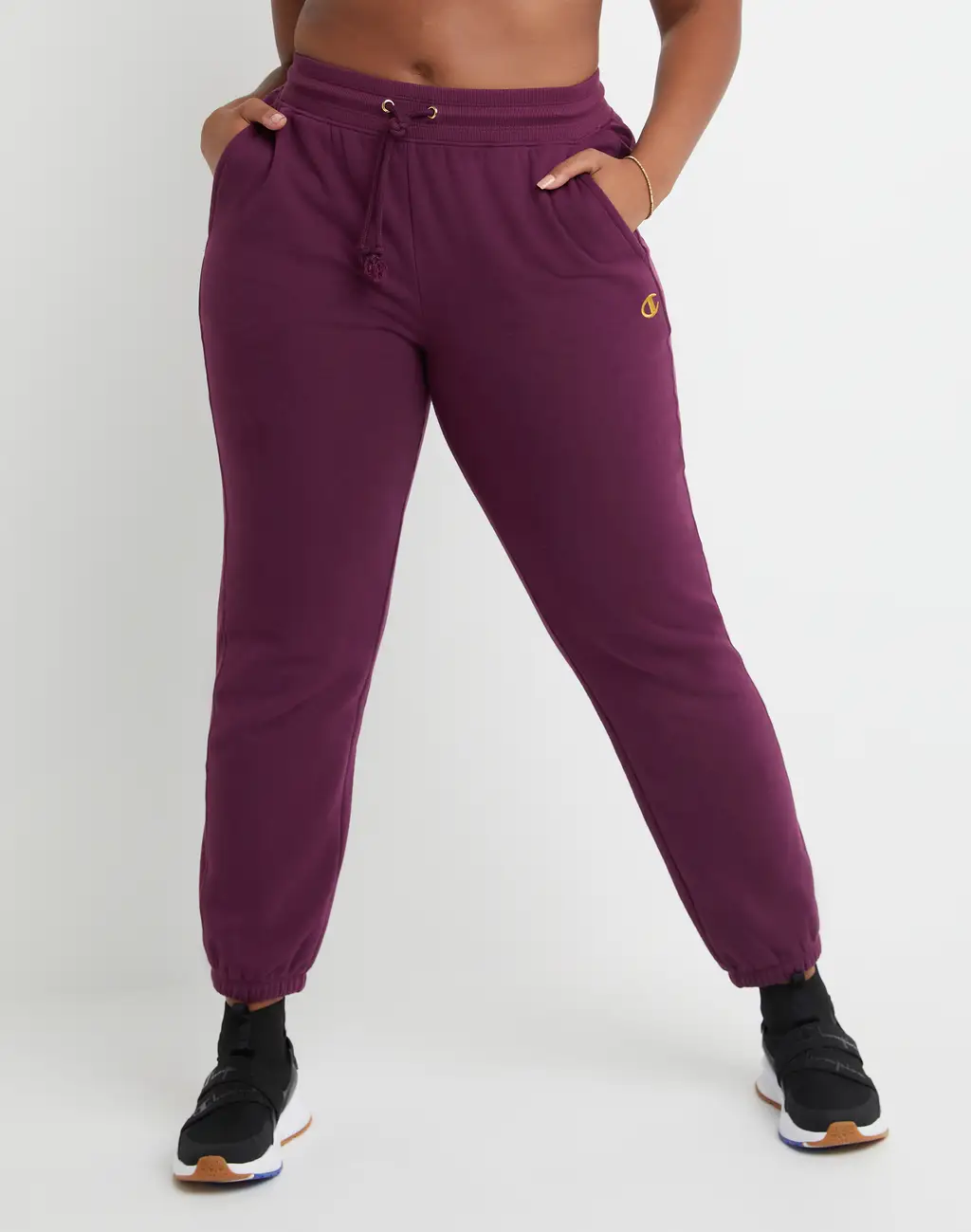 Add a touch of luxe to your lounge time
Casual comfort gets a style upgrade in these velour blocked joggers. Elevated details like gold embroidery c logo at left hip and gold grommets at waist add a glam touch to your off-duty looks. Standard fit joggers feature side entry pockets for storing essentials, cinched cuffs, and ribbed waistband with drawcord for adjustability. Finished with velour stripe down legs for a leveled up look.
Standard fit
comfortable 7.4 oz cotton/polyester blend fleece is brushed for added softness
side pockets for storing essentials
ribbed waistband with gold grommets and drawcord for adjustability
cinched cuffs
velour stripe down legs
29-inch inseam
embroidered c logo at left hip
country of origin: imported
fabric: 53% cotton/47% recycled polyester
Reverse weave hoodie, botanical garden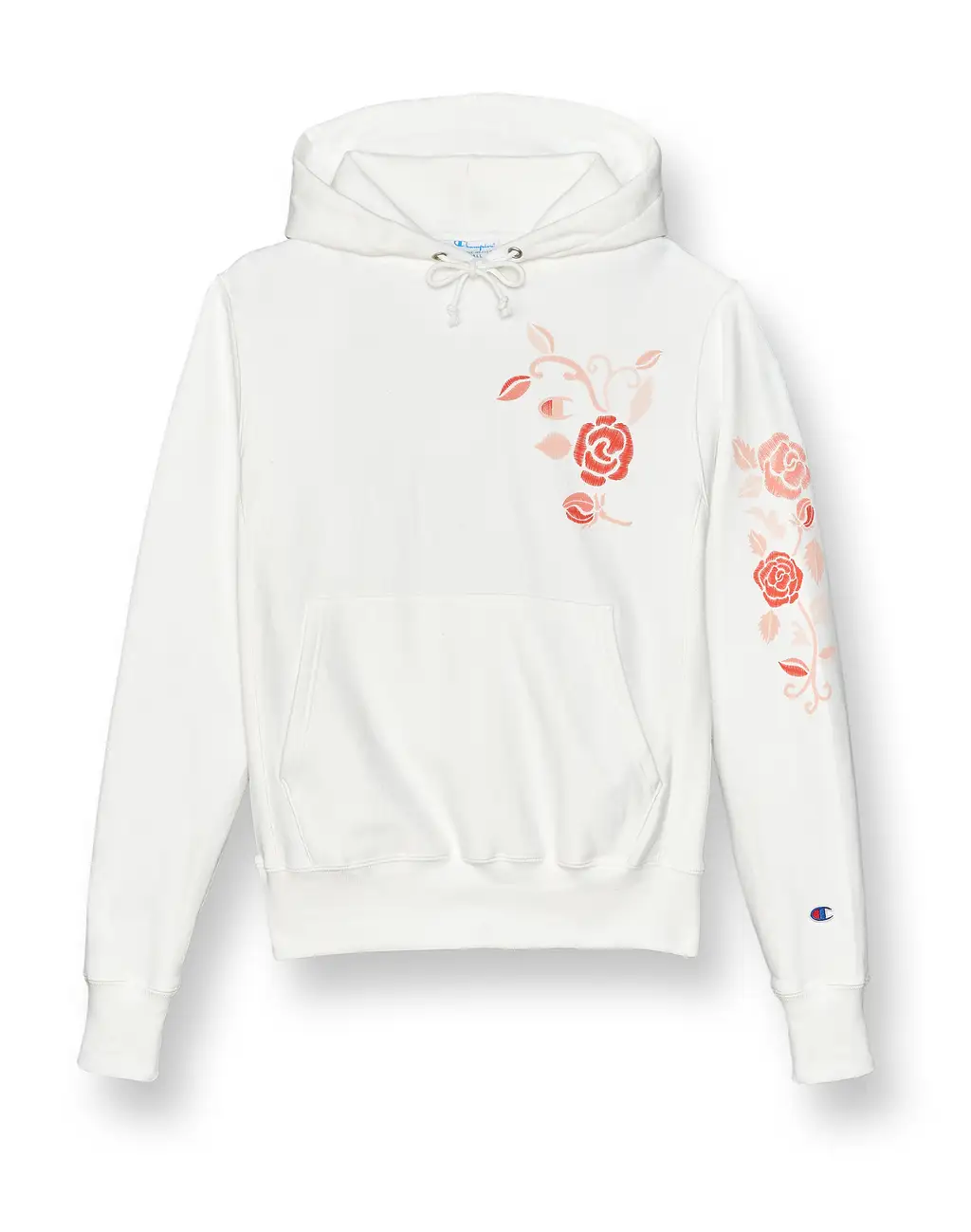 a ring-around-the-rosy heritage hoodie
Featuring a wrap-around botanical garden screen print on the left chest and left sleeve, this reverse weave® hoodie is a fresh floral reset of a champion classic. Introduced more than 80 years ago, the legendary heavyweight fleece hoodie continues to feature double-needle stitching, a lined hood, and signature stretch rib panels. Pair it with jeans, joggers, shorts, or skorts. This one will grow on you.
Loose men's unisex fit with signature stretch rib panels for mobility
12 oz. Heavyweight fleece construction
double-needle stitching
reverse weave™ fleece is cut on the cross-grain to resist vertical shrinkage
double-layer hood, knotted draw cord
warm pouch pocket
botanical garden screen print on left chest and wrapping around left upper sleeve
c patch logo on left sleeve
country of origin: imported
fabric: 82% cotton/18% polyester