Who owns Weekend Offender?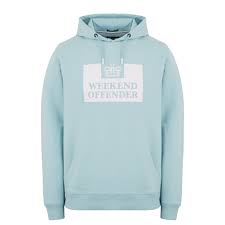 Weekend Offender was started in 2004 by Sam Jones and Rhydian Powell in Merthyr Tydfil, Wales (about 23 miles north of Cardiff). Founder Sam (from Swansea Road) owned a fashion store called A2 Clothing in Merthyr City Center. Rhydian came from Pant on the Shropshire border and studied Graphic Design. Together they started off basic publishing of weekend offender t-shirts based on 80's and 90's youth culture.
Through the shop, Sam would visit fashion sales agent Adam Keyte of Four Six Four Agencies and they bonded over their mutual love for Ibiza, mod fashion and retro brands Fila, Ellesse and Sergio Tacchini. Adam shared an idea for printing old newspaper covers depicting the acid house rave scene as horror youth culture, Sam mentioned his brand Weekend Offender, and a few months later that range of 8 t-shirts rolled out to a handful of select stores with limited success. The guys agreed they didn't have the experience to run a brand and put it on the back burner.
It was a rebirth in 2009 that changed their fortunes. Full of ideas and more experienced, they just needed financial backing. Enter Aaron Thalmann who had just sold his brand Golddigga to Mike Ashley of Sports Direct. The ex-punk loved the vibe of the brand and their ideas, and together with the weekend offender founders created Eighty8 Ltd which still owns Weekend Offender to this day. They set up their social accounts and the website weekendoffender.com and the Weekend Offender brand had a clear message: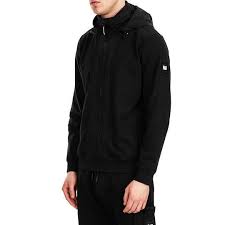 We are scaffolders, we are accountants, we are nurses, we work in Burger King, we build your houses, we teach your children, we serve you fries with that. We wait in the same spot to get the same train at the same time to sit in the same seat.
At the weekend the chains are off. We become who we are, who we want to be. Who we wish we were. We're are 48 hour party people. We separate ourselves from you. We drink, we smoke, we fight, we fuck, we get the bus home in the morning.
…we are Weekend Offender
Born in the mid noughties, Weekend Offender is fast becoming one of the most exciting urban fashion labels in the UK. It is a label with attitude taking its influences from music, film, fun and a range of subcultures, such as terrace casuals and the acid house scene. Original, inspirational and often controversial Weekend Offender is a bright new light in an increasingly bland corporate market.
Mike Skinner, Carl Cox, Nic Fanciulli, Louis Osbourne and Goldielocks, to name a few are all championing the brand, and the T's have been spotted on the backs of the DJ's and clubbers all summer long in Eivissa hottest venues and UK clubs and festivals.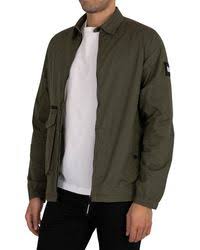 2010 sees the brand moves on from its original roots in graphic tees by adding classic polo's, cagoules and track tops all the with the now trademark Weekend Offender twist.
They wanted a fashion brand to represent the younger generation of men in their teens to late 20's with money to burn and clothes to buy. The clothing was designed to be functional and stylish, suitable for the football terraces and the subsequent pubs and clubs afterwards. The original collections were mostly knitwear and coats, an intentional ploy to get the brand seen and recognisable, with polo shirts a fast-follower.
The ranges were original, with a focus on quality design and functionality, and more than a nod to popular culture including the rave scene and movie lines. The sub-brand Rogue features a spin on Vogue magazine covers. A clothing brand relying on and making a success of offensive fashion.
The success of Weekend Offender clothing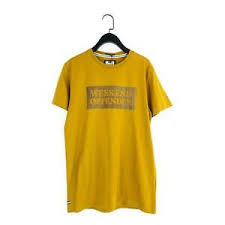 What launched the Weekend Offender brand globally was the financial might and industry know-how to get featured in Maxim, Nuts and FHM to get right to their target audience. They used Social media and footballers like Jermaine Jenas and Aaron Ramsey, and DJ's like Brandon Block. The Weekend offender founders opened another shop in Soho with live decks and even Samuel L Jackson has walked in the famous doors.
Controversy
A twist on the Official Prison Agency logo saw Government security for misuse and claims it glamorises crime and anti-social behaviour. The phrase Weekend Offender suggests Friday or Saturday nights of drink-fuelled crime and bad behaviour. Something the HMP didn't appreciate being associated with.
Weekend offender reviews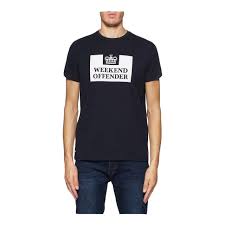 I guess most people want to know, is weekend offender a good brand? Well, their reviews are mostly positive, with no complaints about quality issues on their Jackets, T-shirts, Jumpers, Shorts or Hoodies. We've not seen samples ourselves to give our own opinion, but there are few bad reviews that dog other clothing brands.
Is there a Weekend Offender Black Friday Sale?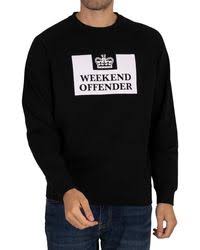 I expect so. In 2018 they promoted a BLACK20 code which gave an extra 20% of all items. There are currently items on both the sale page and the outlet clearance page, and with Black Friday the popular sizes sell out so it's a dangerous game to wait for reductions, especially if at best you are only getting an additional 20% off.
In all cases, following the brand's social media and being signed up to their newsletter would give a heads up on any price reductions.
Other projects
Sam Jones, Weekend Offender owner, started up Kidulthoodclub in 2017 printing T-Shirts for children.
Dressing casually is the best outfit when you are not attending to a formal or semi-formal activity. However, there are different ways to dress casually that you will be making a huge statement and easily stand out amongst other people. To get this type of wears, you need to know where to shop. One of the stores that strive to provide their customers with nice casual wears, with great designs that will stand them out is Weekend Offender. However, you should read honest customer reviews about Weekend Offender to know what their other customers are saying about them before you patronize them.
About Weekend Offender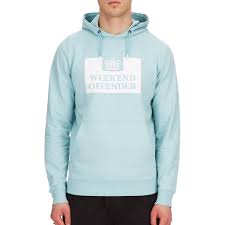 Weekend Offender is a fashion company that is dedicated to making it possible for people to look fashionable and unique when they are putting on casual wear. They sell a wide range of casual wears with prints that make the shirts unique, attractive, and easily noticeable. They pride themselves in selling only high quality wears and giving regular discounts to their customers including student and apprentice discounts.
Products of Weekend Offender
Their products include coats, jackets, denim jeans, footwear, graphic tees, hoodies, sweatshirts, polo shirts, shirts, shorts, t-shirts, track tops, bottoms, and trousers.