Decathlon Forclaz Trek 100, 23°F Real Down Packable Puffer Backpacking Jacket, Women's, Pink, Small
About this item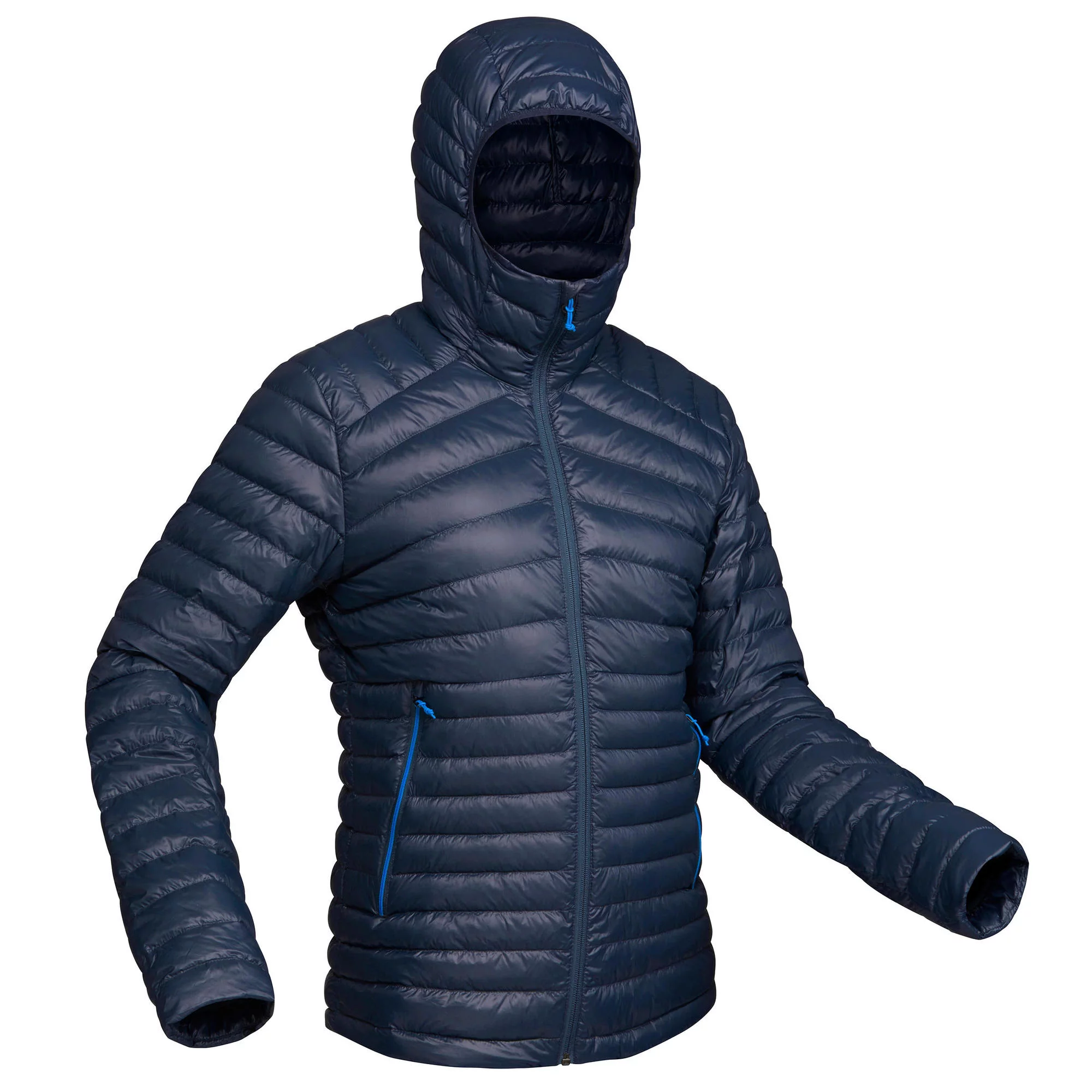 Product details
Feeling cold during early Morning hikes or need a stylish puffer jacket for everyday use. Our team of Outdoor enthusiasts designed our Decathlon Forclaz Trek 100, 23°F Real Down Packable Puffer Backpacking Jacket, Women's, Pink, Small to wear in any cold weather. Worn as a third layer, the down jacket will keep you warm during cold temperatures nearing 23°F. It is the most compressible of our down jackets as it can compress down to the pocket of the jacket, helping you carry more in your hiking backpack! The down jacket has a Water-repellent fabric, its ability to make water run off its surface without absorbing it. Our Women's puffer jacket is machine washable and machine dried. You will stay warm and cozy with our Backpacking down jacket!
Decathlon Forclaz Trek 100, 23°F Real Down Packable Puffer Backpacking Jacket, Women's, Pink, Small
Warmth
Comfortable between 23°F and 41F.RDS ethical down with a fill power of 800 CUIN.
Worn as a 3rd layer, it has been certified for an active comfort temperature of 23°F during a standardized test in a thermal chamber.
Compact design/Weight of the fill
Easily folds away into its left-hand pocket using a zipper with a double pull.
XXS: 2.5 oz.
XS: 2.6 oz.
S: 2.9 oz.
M: 3.1 oz.
L: 3.3 oz.
XL: 3.5 oz.
Water repellent
Surface-treated outer fabric to prevent water from getting in. The water repellent property of a fabric is its ability to make water run off its surface without absorbing it.
We recommend wearing a waterproof jacket over if exposure to rain prolongs.
We recommend that you restore it after each wash.
Down benefits
Thermal insulation is provided by the air trapped in the down and feathers.
Ultra low weight: Down is lighter than synthetic fill while offering the same degree of warmth. This saves even more weight in your backpack.
Ultra-compressible.
Environmental Impact
The environmental impact of the product is calculated based on its entire lifecycle and using different indicators. A general score from A to E is provided to help you easily identify the most eco-friendly products by comparing products of the same type (T-shirts, pants, backpacks, etc.).
Decathlon is committed to displaying this environmental information. For more info: http://sustainability.decathlon.com/
Caring for your jacket
1. Machine wash, 30°F, with 2 or 3 tennis balls. Gentle spin cycle.
2. Tumble dry with 2 or 3 tennis balls.
Repeat 2 or 3 times until it is completely dry.
error:
We aim to show you accurate product information. Manufacturers, suppliers and others provide what you see here, and we have not verified it. See our disclaimer
Decathlon Forclaz Trek 100, 23°F Backpacking Down Jacket, Men's, Blue, 2XL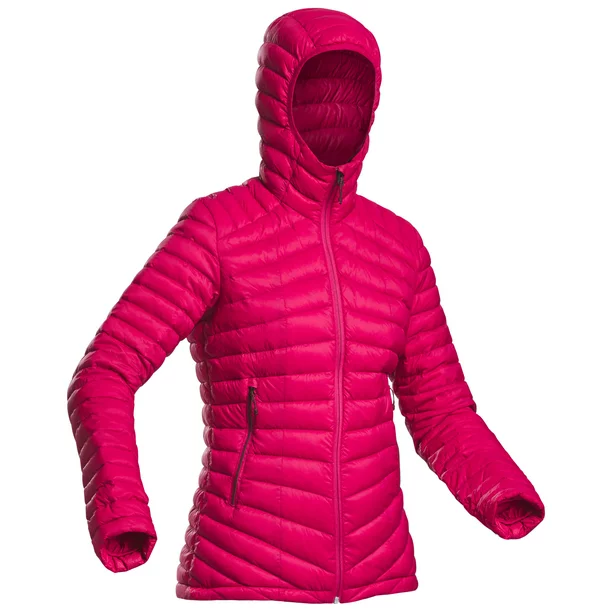 About this item
Product details
Feeling cold during early Morning hikes or need a stylish puffer jacket for everyday use. Our team of Outdoor enthusiasts designed our Decathlon Forclaz Trek 100, 23°F Real Down Packable Puffer Backpacking Jacket, Men's, Blue, 2XL to wear in any cold weather. Worn as a third layer, the down jacket will keep you warm during cold temperatures nearing 23°F. It is the most compressible of our down jackets as it can compress down to the pocket of the jacket, helping you carry more in your hiking backpack! The down jacket has a Water-repellent fabric, its ability to make water run off its surface without absorbing it. Our Women's puffer jacket is machine washable and machine dried. You will stay warm and cozy with our Backpacking down jacket!
Decathlon Forclaz Trek 100, 23°F Real Down Packable Puffer Backpacking Jacket, Men's, Blue, 2XL
Warmth
Comfortable between 23°F and 41F.RDS ethical down with a fill power of 800 CUIN.
Worn as a 3rd layer, it has been certified for an active comfort temperature of 23°F during a standardized test in a thermal chamber.
Compact design/Weight of the fill
Easily folds away into its left-hand pocket using a zipper with a double pull.
XXS: 2.5 oz.
XS: 2.6 oz.
S: 2.9 oz.
M: 3.1 oz.
L: 3.3 oz.
XL: 3.5 oz.
Water repellent
Surface-treated outer fabric to prevent water from getting in. The water repellent property of a fabric is its ability to make water run off its surface without absorbing it.
We recommend wearing a waterproof jacket over if exposure to rain prolongs.
We recommend that you restore it after each wash.
Down benefits
Thermal insulation is provided by the air trapped in the down and feathers.
Ultra low weight: Down is lighter than synthetic fill while offering the same degree of warmth. This saves even more weight in your backpack.
Ultra-compressible.
Environmental Impact
The environmental impact of the product is calculated based on its entire lifecycle and using different indicators. A general score from A to E is provided to help you easily identify the most eco-friendly products by comparing products of the same type (T-shirts, pants, backpacks, etc.).
Decathlon is committed to displaying this environmental information. For more info: http://sustainability.decathlon.com/
Caring for your jacket
1. Machine wash, 30°F, with 2 or 3 tennis balls. Gentle spin cycle.
2. Tumble dry with 2 or 3 tennis balls.
Repeat 2 or 3 times until it is completely dry.
error:
We aim to show you accurate product information. Manufacturers, suppliers and others provide what you see here, and we have not verified it. See our disclaimer
Specifications
Warmth, Water-repellent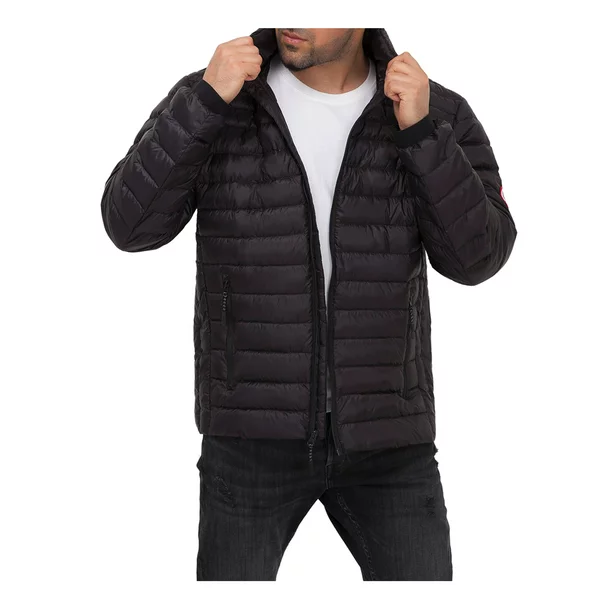 About this item
Product details
This Rokka&Rolla Men's Ultra-Light Down Jacket has 650 fill power down that is designed for warmth and comfort in cold-weather conditions. The windproof shell layer keeps the men's ultra-lightweight down jacket durable enough to withstand the harsh conditions when you go on outdoor adventures. Our high-density, synthetic fiber yarns will help keep your male's water-resistant puffer down jacket dry in light rain. This winter-ready down jacket has heat thermal insulation to keep your core warm without adding extra weight. It is also packable, you can bring it along to use it as a neck pillow when traveling.
Shell: 100% Nylon
Lining 100% Nylon; Fill: 90% White Duck Down / 10% Duck Feather
Imported. Regular Fit
650 Fill Power Down [RDS Certified]; Foldable and packable into pouch for going outdoors or traveling to use as a neck pillow
Windproof shell with heat thermal insulation to keep you warm in the Fall & Winter
Ultra Lightweight [0.6-0.8 lbs] – Very light and compact for travel, hiking, camping, excerising, casual wear and in the snow
High density synthetic fiber yarns to keep the premium fabric skin-friendly, soft, and breathable
Front zip-up closure and exterior + interior pockets for convenient storage
Handwarmer pockets with elastic cuffs for extra warmth in the cold weather
Stand-up collar quilted lining finish for your puffer jacket to enhance fit, comfort, and quality
Machine Wash [cold & gentle cycle – garment inside out – hang dry preferred – pat fillers back down to become puffy again]
Standard U.S. Sizing [PLEASE REFER TO THE SIZE CHART IN THE IMAGE GALLERY]
Model is 5'11" and 159 lbs wearing Size L
error:
We aim to show you accurate product information. Manufacturers, suppliers and others provide what you see here, and we have not verified it. See our disclaimer
Ma Croix Mens Ultra Light Puffer Down Hooded Jacket Polyester Padded Packable Winter Jacket
About this item
Product details
Lightweight / Light packable poly down winter jacket with hood. Windproof and water-repellent shell puffer jacket perfectly tailored for hiking, skiing, and other outdoor activities. Crafted for daily commuters and outdoor enthusiasts.
100% Premium Polyester
Standard US Sizing / Lightweight
Water-repellent coating with breathable inner lining / Zip up closure / Two side handwarmer pockets
Breathable inner lining with water-repellent coating / Two side handwarmer pockets with zippers
Brach's Halloween Classic Candy Corn Bag, 16.2 oz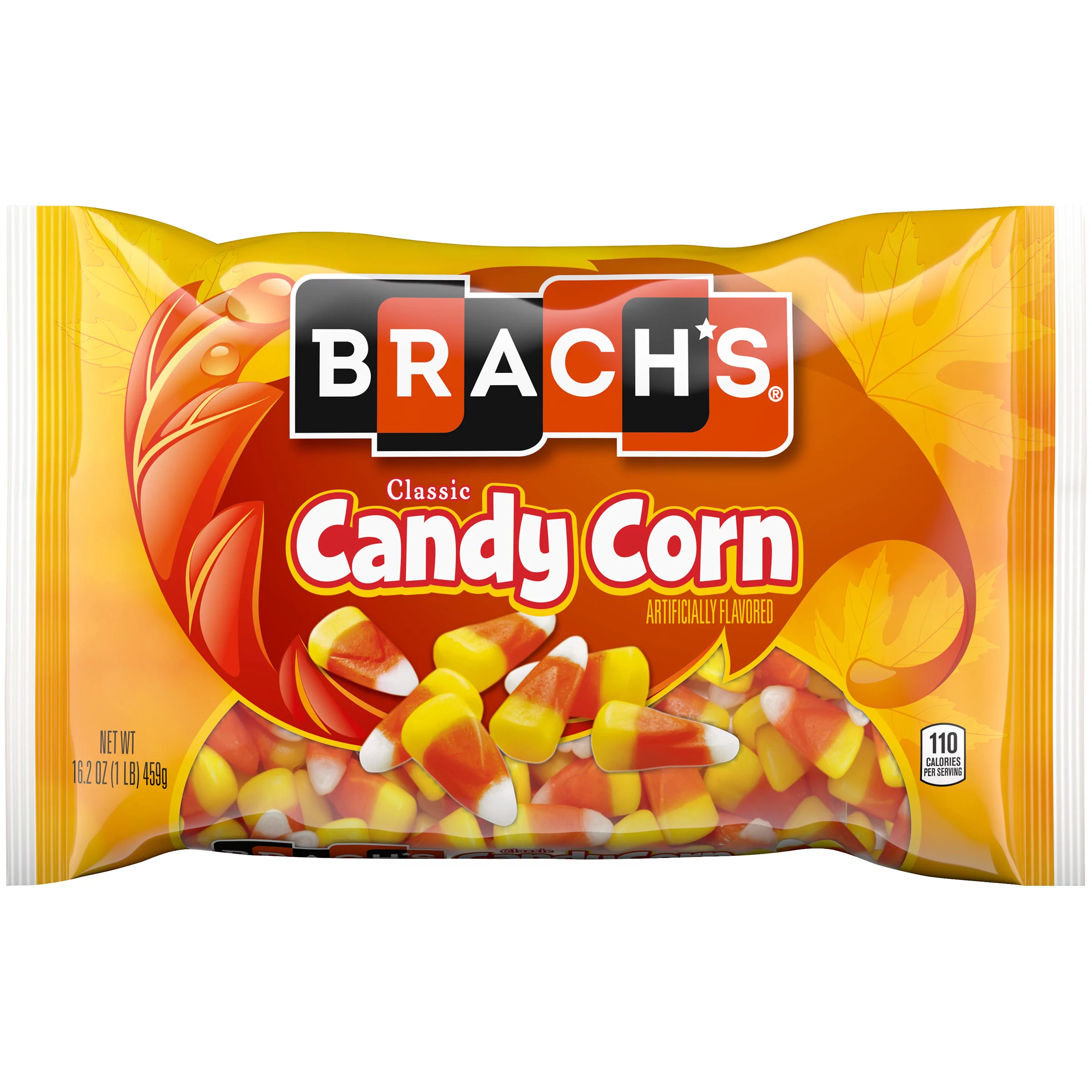 Product details
Brach's Halloween Classic Candy Corn is the original, sweet, tricolored treat! Celebrate the flavor of fall with this classic candy staple that adds a special touch to any autumn moment. The Halloween season isn't complete without candy corn, and Brach's makes the best chewy candy of the season. Brach's has been making America's favorite fall candy for Halloween treat bags for decades. Our delicious classically crafted confections can be added to your party mix, cookie decorating kit, Halloween bags, and any festive occasion. Share a little, or a lot, and make your memories sweeter. Our classic candy corn delivers on the iconic, unique, rich, and velvety texture and real-honey flavor that makes us America's favorite candy corn for goodie bag stuffers and Halloween candy bags. Nothing represents Halloween and the fall season more than candy corn, and Brach's has been delivering widely recognized Halloween party favors to you to enjoy in Halloween goodie bags and other fall festivities.
Celebrate the flavor of fall with an individually wrapped classic candy corn staple
Brach's Original Classic Halloween Candy Corn is made with real honey
Perfect for Halloween parties, trick-or-treat candy bags, and all types of shareable, festive fun
Add fun to baked goods or candy bowls at your fall parties and pumpkin carving contests
Decorate seasonal treats with a touch of candy corn that brings Autumn home
Includes (1) 16.2-ounce bag of Brach's Halloween Classic Candy Corn
error:
We aim to show you accurate product information. Manufacturers, suppliers and others provide what you see here, and we have not verified it. See our disclaimer
Specifications
Brand
Brach's
Manufacturer
Ferrara Candy Company
Assembled Product Weight
1.02 lb
Directions
Instructions
Unwrap. Open. Ready To Enjoy!
Safe Handling Instructions
Safety Warning: Small objects such as hard and soft candies may inadvertently become lodged in the throat.
Ingredients
Ingredients
Sugar, Corn Syrup, Confectioner's Glaze (Shellac), Salt, Dextrose, Gelatin, Sesame Oil, Artificial Flavor, Honey, Yellow 6, Yellow 5, Red 3. This product was manufactured in a facility where milk, eggs, almonds, coconut, peanuts and soy are used in the production of other products.