About Tory Burch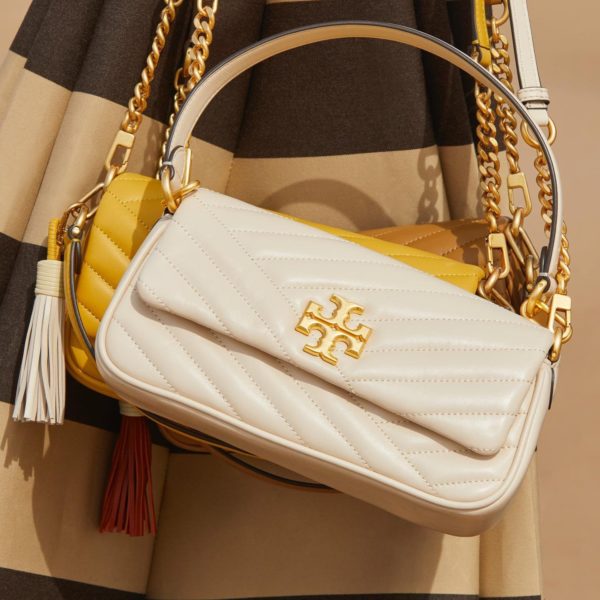 Tory Burch will always—and forever will be—the epitome of luxury Americana. Known for its sophisticated prints and timeless silhouettes, this designer label has survived multiple fashion phases and trends while never budging from its core aesthetic. Tory Burch is recognizable as an haute couture brand, alongside those such as Jil Sander and Louis Vuitton.
Fashioned by the likes of Mindy Kaling, Julianne Moore, and Lucy Liu, Tory Burch is certainly a celebrity favorite. They also boast a significant following of 2.9 million on Instagram. Of course, the brand's widespread success is also attributed to the number of magazines that have highlighted this company, including Vogue and WWD.
Despite the hype, is this designer brand all style without substance? There's only one way to find out. This Tory Burch review will take an in-depth look at the company, its collection, customer ratings, promotions, and more to help you decide if they're worth checking out.
Overview of Tory Burch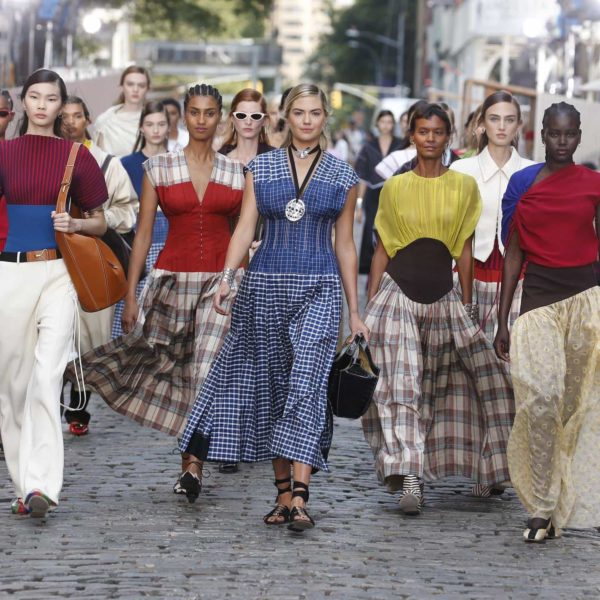 Residing in the bustling streets of New York City, Tory Burch's initial start to fashion was more than just promising. Her resume was littered with impressive references, including some work done in Harper's Bazaar, Vera Wang, and Ralph Lauren.
Naturally, Burch wasn't keen on spending her entire career behind the limelight. And so—in 2004, she created her own designer label headquartered in her home state. Now that's the American dream.
Designed primarily for women, Tory Burch is commonly known for its handbags, clothes, and perfumes. The brand's looks are widely found on runway events and at the Met Gala. To give back to the community, they established the Tory Burch Foundation in 2014 as a way to support female entrepreneurs.
In an inspiring quote shared by the brand, Tory Burch states that they'll continue to make waves in fashion in their unique way. "Presented every season during New York Fashion Week, the collection reflects Tory's love of color, travel and unique details. Timeless and versatile clothing and accessories that epitomize classic American style."
Before we get into this Tory Burch review, let's go over some initial highlights.
Highlights
A wide selection of designer clothing and handbags to choose from
Considered a reputable brand within the industry
Involved with some philanthropic initiatives (including the Tory Burch Foundation)
Has a sale outlet on its website
Provides international shipping
Free delivery for all US-based orders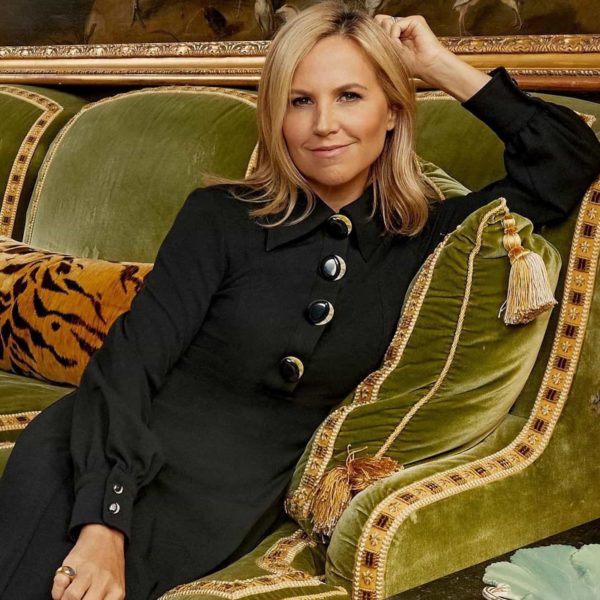 For most, haute couture is unrelatable. Designs made by Dolce & Gabbana, the Y Project, and Gucci are often hard to incorporate into a traditional wardrobe. I'm sure that some trendsetters are big on the maximalist aesthetic, but for others—head to toe sequins is just a difficult look to pull off.
On the other hand, Tory Burch, a brand that keeps true to old-school Americana, is down-to-earth and relatively easy to style. From handbags to patterned sweaters, the Tory Burch collection is full of timeless classics. They usually cater to simplistic silhouettes, which in our opinion, will never go out of style.
For those not familiar with this designer label, this Tory Burch review will highlight a few of their top-sellers as a friendly introduction. Get ready to swipe your credit card.
Tory Burch Sandals Review
Summer vibes mean lots of slides. If you're looking to stock up on sandals, Tory Burch offers a wide selection of cute fits on its website. From patented leather to jeweled shearling, this Tory Burch review will feature a few of our favs down below.
Tory Burch Miller Sandal Review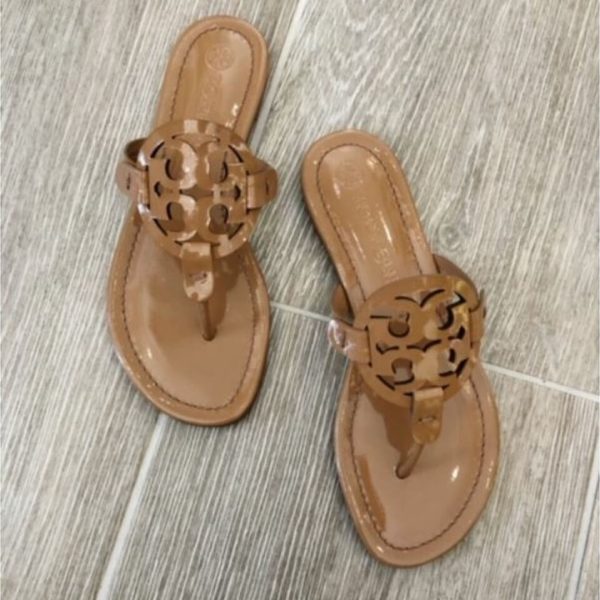 The Tory Burch Miller Sandal is considered a more modern take of the traditional gladiator slide. Summer chic in silhouette, these beauties feature a laser-cut logo, hand-painted edges, and decorative gold-painted studs on either side. It's the perfect shoe for those humid July afternoons due to the slipper's breathable design.
Padded with breathable foam, these leather slides can help you keep comfortable during boardwalks or cityscape dates. The Miller Sandal is currently offered in vintage vachetta brown and black, which are colors that blend well with several outfits.
Speaking of which, this Tory Burch review highly recommends pairing these $198 kicks with a billowing white dress and a straw hat.
Tory Burch Capri Flat Lace-Up Sandal Review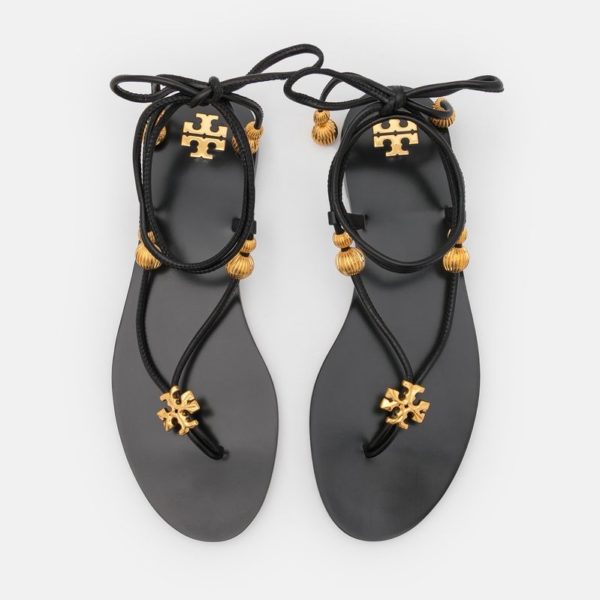 The cruel summer heat is your cue to unleash those goddess girl vibes. Aphroditic in design, the Capri Flat Lace-Up Sandal is the perfect shoe if you have a toga-inspired dress. This flat-footed slipper comes with fluted beads, tubular straps, and the iconic Tony Burch logo as its centerpiece.
Currently, it's available in white, gold, and black. We suggest opting for cream if you really want to give that Hellenistic aura.
Part of the 2021 spring Tory Burch sandals collection, the $298 Capri Flat Lace-Up Sandal would look amazing paired with the Poplin Embroidered Dress. We're awarding bonus points for those who decide to add the Origami Logo Necklace to match the brand's original look.
Tory Burch Bags Review
Pockets on women's clothing are, well, non-existent. Fortunately, this luxury brand has a candy-clad assortment of carry-ons, totes, and clutches that are just *chef's kiss.* If you're looking to treat yourself, this Tory Burch review will spotlight some notable contenders worthy of a second glance.
Tory Burch Perry Triple-Compartment Tote Bag Review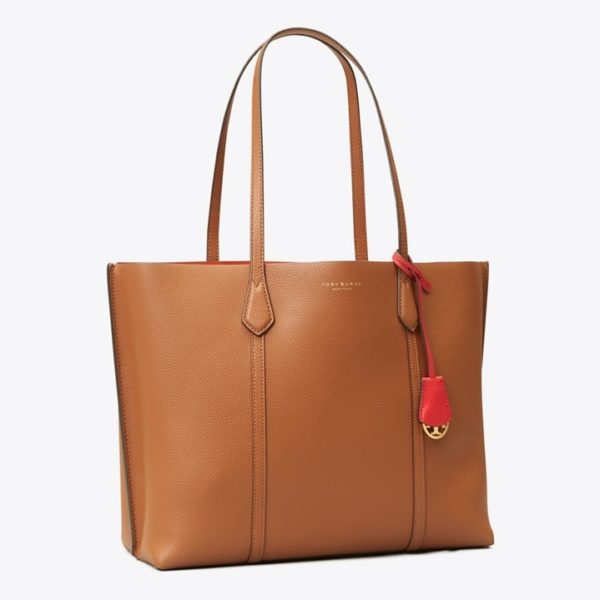 As far as black carry-ons go, the Perry Triple-Compartment Tote Bag is as classic as they come. This super-cute purse features intricate stitching, thin leather straps, and multiple pockets for on-the-go storage. It also has a nifty zip compartment to help keep larger valuables in place.
Compared to other designer alternatives, the Perry is quite durable in design thanks to the protective feet at the bottom. Embellished with a gold-tinted Tory Burch charm, this Italian leather carry-on is ready for office meetings and important brunch dates. It also pairs well with the matching continental wallet, which is available to purchase on their website.
Best worn with a tailored blazer and pencil skirt, the Perry Triple-Compartment Tote Bag retails for $448.
Tory Burch Ella Tote Bag Review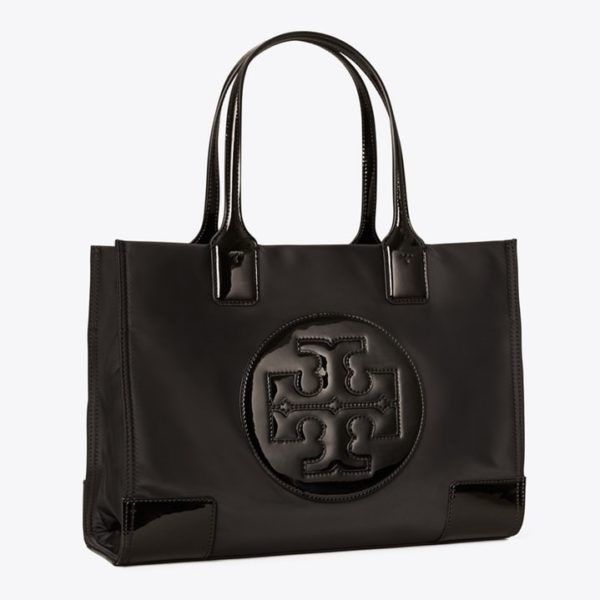 The Ella Tote Bag is the literal definition of subtle flexing. Featuring an all-black design with minimal stitching, the Tory Burch logo is smack-dab in the middle. While it's embossed and blended with the carry-on's original color, it's fairly difficult to ignore. Don't be surprised if you catch yourself repeating: 'oh, this? It's just my Tory Burch bag. It's no big deal."
Part of the Tory Burch bags collection, this roomy purse can hold a 13" laptop. To help keep your valuables in place, it also comes with a magnetic and gusset snap enclosure. It's also made out of recycled polyester instead of leather.
Price-wise, the Ella Tote Bag sells for a whopping $248. It's also worth noting that it's available in Grey Heron beige and navy.
Tory Burch Perfume Review
The luxury lifestyle is not something that everybody can afford. But hey—fake it til' you make it right? Tory Burch provides an excellent selection of designer perfumes that can help you feel (and smell) like a million-dollar influencer. Below, we'll feature a few of their iconic fragrances for customers to try.
Tory Burch Signature Eau De Parfum Spray Review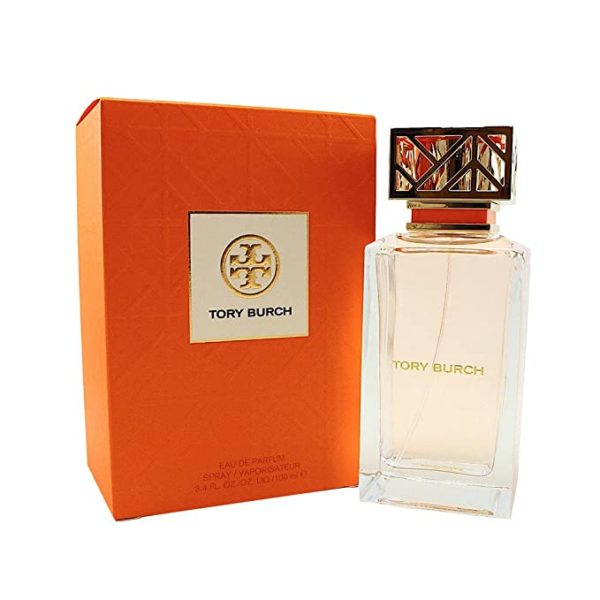 Springtime is often not characterized as sexy, but what if it was? Introducing the Signature Eau De Parfum Spray by Tory Burch: a fragrance that's sultry, sexy, and intrinsically sweet. This heady perfume offers notes of neroli, grapefruit, peony, sandalwood, and more. Described as 'feminine and tomboy,' this designer scent would make an excellent add-on before date nights.
In terms of application, this Tory Burch review suggests rubbing it onto your inner wrists and decolletage. Bottled in a gold-tinted lid, the Signature Eau de Parfum Spray retails for $130.
Tory Burch Knock On Wood Extrait De Parfum Spray Review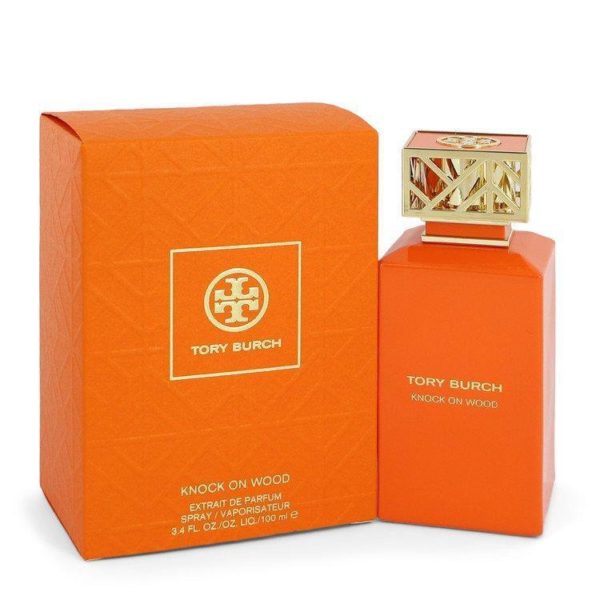 Inspired by Tory Burch's signature catchphrase, the Knock On Wood Extrait De Parfum Spray embodies all the pomp and circumstance that the brand is known for.
This enticing perfume evokes hints of blood orange, rose accord, magnolia, and Haitian Vetiver Oil. Exotic and sultry in aroma, it combines the tropical spice of Turkey with the refreshing ambiance of Sicily, Italy. It's basically summer vacation in a bottle.
Best paired with a summer dress and a trip itinerary, the Knock on Wood Extrait De Parfum Spray costs $138 in total.
Who Is Tory Burch For?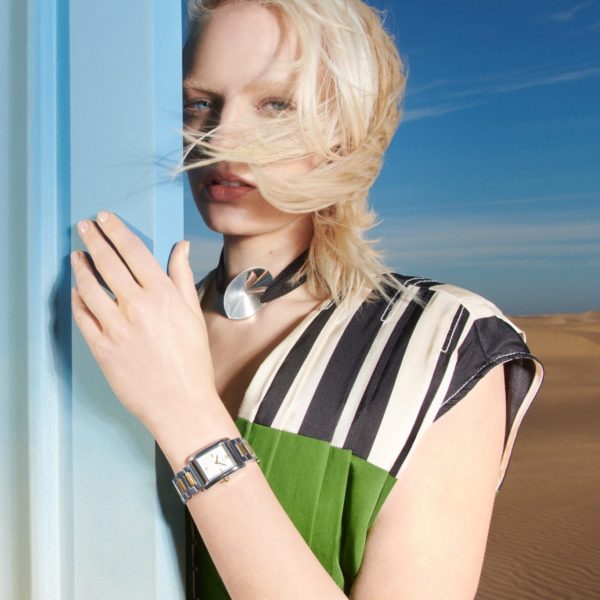 While it's considered haute couture, Tory Burch is one of those few designer brands you can actually wear. Their collection is fairly relatable, making it easy to blend with your pre-existing wardrobe. If we were to best describe its core aesthetic, we'd say it's a marriage of traditional Americana, old-school collegiate, and classic English.
Tory Burch is not affordable. But we're guessing you already knew that from the products we've featured. Price-wise, you're looking at about $68 to $2,198.
What Is Tory Burch Famous For?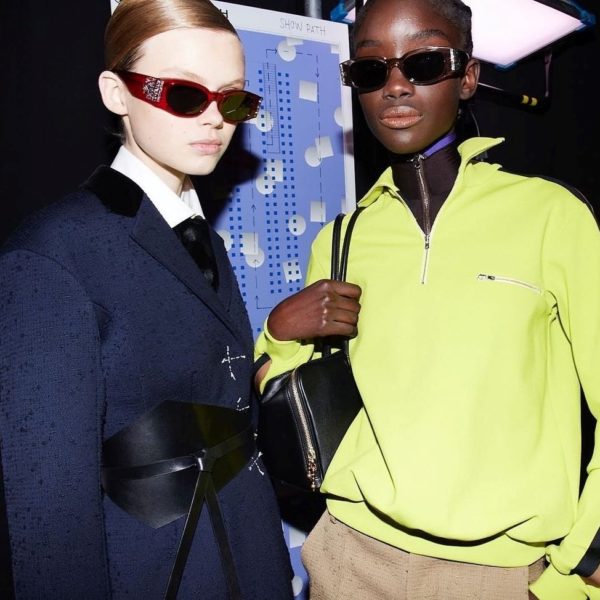 Despite what we've shared earlier, Tory Burch's core aesthetic is left for debate. Some categorize it as preppy sportswear, while others describe it as New York boho chic. Aside from style, the brand is usually known for its designer bags. Their collection is anything but plain, as trendsetters can find a kaleidoscope of unique patterns and silhouettes off their website.
Tory Burch Reviews: What Do Customers Think?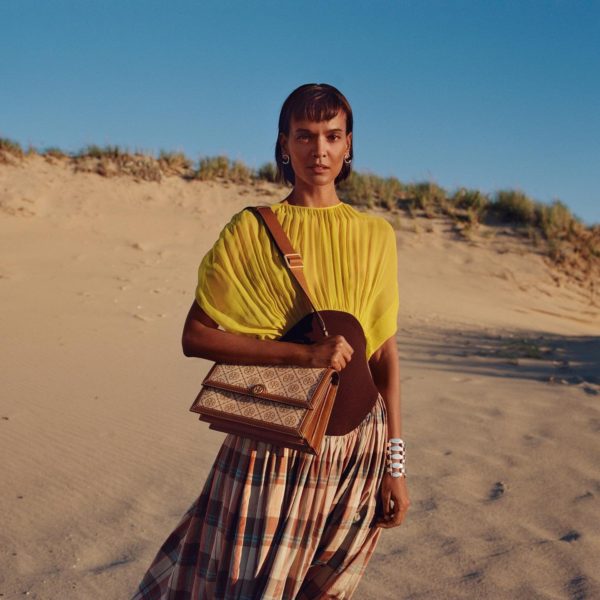 For most customers, investing in a designer brand requires a lot of background research. We can't all afford to dump $1,000 worth of savings on a mindless purchase. If you really want to get into the 'meat and potatoes' of this luxury company, this Tory Burch review has got your back.
In encouraging news, it seems that they live up to the hype. But don't take our word for it, as it's best to let the ratings do all the talking:
The Miller Sandal: 3,063 reviews with 4.8/5 stars
The Capri Flat Lace-Up Sandal: 63 reviews with 4.8/5 stars
The Perry Triple-Compartment Tote Bag: 125 reviews with 4.9/5 stars
The Signature Eau De Parfum Spray: 80 reviews with 4.8/5 stars
According to hundreds of happy customers, Tory Burch is a solid investment. The shoes were an excellent fit; their bags proved to be stylish and functional to wear, and the perfumes were super satisfying to smell. The testimonials are literally glowing.
"This bag is beautiful and I love all the upgrades from the previous versions. It has feet, interior pockets and the strap drop length is perfect. I got the dark rhubarb color and it is beautiful and looks very expensive," one customer wrote for the Perry Triple-Compartment Tote Bag.
Aside from Toryburch.com, we also uncovered several positive reviews on Shopbop. There are over 4,233 comments in total for the brand's shoes, accessories, clothes, and handbags. All in all, customers are happy with the quality, fit, and design of their products.
"Though it's called a small Camera Bag, the bag is not that 'small.' It's quite roomy inside with inner side pockets and able to put all your essentials in there. The leather is buttery soft that won't disappoint you," one Shopbop customer wrote for the Kira Chevron purse.
For more in-depth intel, this Tory Burch review looked towards independent blogs such as Stylin by Aylin. According to the author, their bags proved to be practical and fashionable. "These bags no matter what color are all made of beautiful chevron-quilted leather and pretty gold logo hardware.They have a structured silhouette that's perfect for carrying essentials."
This Tory Burch review found only a few unsavory testimonials. Most of these complaints detail customer service issues, frustrations with refunds, and delayed shipping.
Despite a few mishaps, Tory Burch is still a reputable brand to support. I mean, it's hard to ignore a brand that's frequently featured in Vogue and Marie Claire.
Is Tory Burch Worth It?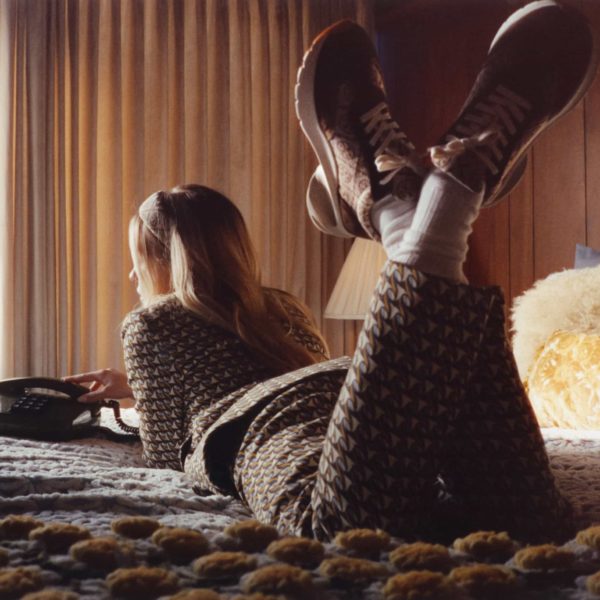 I get it; luxury fashion is intimidating—especially for those who just want to dip their toes in momentarily. Despite the expense, we believe that designer brands should at least try to make their collections relatable. Fortunately for us, Tory Burch is one of those few companies that outperform in design and functionality. It's runway, but make it practical.
In our opinion, classic designs and timeless silhouettes will never go out of style. For a designer label that never caters to micro-trends, this Tory Burch review is rewarding them with two thumbs up.
Tory Burch Promotions & Discounts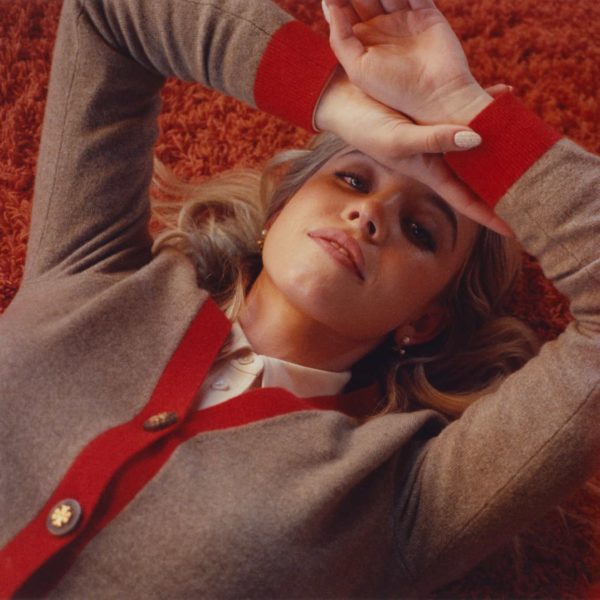 This Tory Burch review found out that they have a clearance outlet in which select products are offered at a discounted price. In terms of the brand's loyalty program, new members will get 10% off their next order of $200+.
Where to Buy Tory Burch
Looking to buy some Tory Burch perfume? Customers can head over to toryburch.com to see what they have to offer. You can also find them at select retailers, including:
Nordstrom
Shopbop
Net-A-Porter
Farfetch
Moda Operandi
FAQ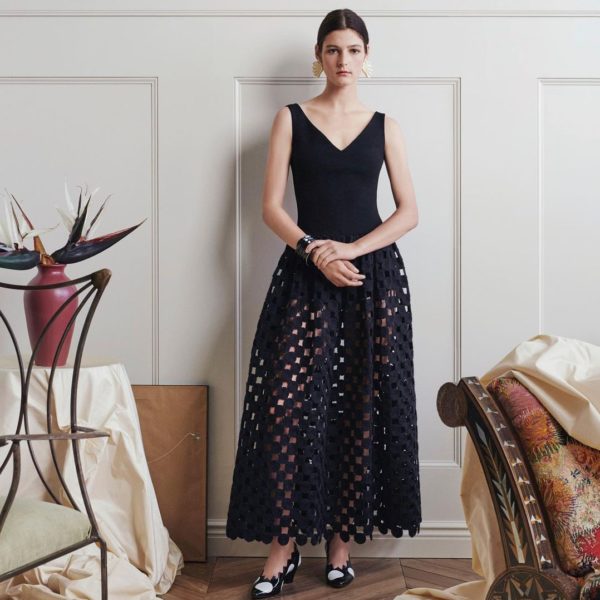 Who owns Tory Burch?
This New York-based designer label is owned by American entrepreneur Tory Burch.
Is Tory Burch good quality?
Yep! This Tory Burch review uncovered lots of positive feedback attributed to the quality of their shoes, bags, and clothing.
Does Tory Burch ship internationally?
Yes, Tory Burch ships to several countries, including Canada, Belgium, and Hong Kong.
What is Tory Burch's Shipping Policy?
This Tory Burch review is happy to report that they offer free shipping on all U.S-based orders. They also provide other delivery options, such as two-day and next-day shipping, for a set fee. Domestic purchases usually take 3 to 7 business days for packages to arrive. To help keep tabs on your order, the brand will issue a tracking number alongside a confirmation email.
What is Tory Burch's Return Policy?
Tory Burch offers a 30-day window for customers to send back their unused products. Items subject to price adjustment are honored on a 14-day time limit. Unfortunately, those on final sale are not eligible under the brand's policy.
To get a hold of your free shipping label, you'll need to access their return portal online. Customers can also visit a Tory Burch store closest to them as another option. For those living in Alaska and Hawaii, the company will provide a mailing address for them to use:
Tory Burch Returns Center
375 King Mill Road
McDonough, GA 30253
USA