The term Curvy or plus size is used by fashion experts for models for size 8 & up, but in reality, it doesn't even start until size 10. There are some unsaid fashion-rules to be followed like:
Always stick to all black for slimming effect.
Always opt for draped style.
Never go for head-to-toe prints and horizontal stripes
Don't even look for cropped tops or short short
But whats' the fun in that? Fashion means no restrictions. As its said "It's not about the size you wear, but the way you wear your size." Recently, in Washington Post article, Fashion expert & consultant Tim Gunn besought for fashion show hosts and clothing brands to acknowledge more for average and plus sized women, especially for those who wear size 10 & above.
Specifically, sinse 68 % of women in the United States wear a size 10 or up, the number of brands that deliver this size (10 to 20, depending on the designer) is agonizingly low.
Women today are accepting their healthy, voluptuous bodies and surprisingly some fashion brands are supporting them with countless options of clothing lines that are not only trendy but also comfortable for women wearing size 10 and above.

Apparelric Torrid Review | What is Torrid.com?

Torrid clothing stores deliver a varied range of elegant clothing line, suitable for every occasion. Torrid clothing website store offers, to its online shoppers, a vast collection of trendy clothes in sizes ranging from 10 to 30.

To understand Torrid Clothing Brand, one must look for answers to various questions, such as:

Which type of apparel does Torrid clothing store has?
What are torrid clothing store's quality standards?
What do Torrid reviews say?
Is the store legit or is it a scam?
There are 329 Torrid clothing stores, located across the United States, in various shopping malls, outlets malls, and stand-alone stores, with plans for expansion in many more locations.
Torrid Clothing Stores, a website has a comprehensive approach, showcasing a wide range of products with attractive display and complete information about its price, size and fit, care & content, product details, and ongoing offers and deals.
Torrid website has a special segment for breast cancer awareness collection under Torrid- Foundation. 20% of net proceeds from the purchase of Torrid Breast Cancer Awareness Collection goes to charity for fighting Cance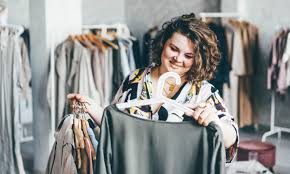 Product Review: Which Type of Apparels Do Torrid Clothing Store Has?
The Torrid clothing store is remarkably known for it's in vogue party dresses, denim, and lingerie for the confident, friendly Torrid curvy woman. Torrid clothing stores makes fashionable, comfortable & trendy clothes for women seeking clothes fitting their style and body type. Torrid clothing delivers an elite line of tops, bottoms, dresses, outerwear, and intimates for women going in size from 10 to 30.
Torrid Clothing Stores have apparels as:
Torrid Plus-Size Tops
Torrid Dresses
Torrid Plus-Size Jeans
Torrid Plus-Size Bottoms
Torrid Plus-Size Intimates
Torrid Plus-Size Active
Torrid Plus-Size Swim
Torrid Plus-Size Essentials
PLUS SIZE FASHION
At Torrid designers, draft and fit clothes by taking measurements on actual women model, as they know one size does not fit all. Torrid's plus size clothing, features flawless fits, comfortable fabrics, and versatile trends designed for sizes 10–30.
At Torrid, fashion experts, design the tops, dresses, & jeans with customers' body in mind to accent body curves just right. While their focus in on the fit of the dress, they also keep an eye on minute details, that make any customer stand out.
Torrid tops come in elite styles and prints, with special details that are one of a kind. And Torrid has the world's best jeans for curves, their plus size jeans, are now better in fitting & have good inseam lengths, than ever before.
For Fall 2018, Torrid has created a fashion collection for "real women, with real bodies" who want to look incredible. Torrid's plus size fall collection has:
Sweaters
Coat
Wide width boots
Layered looks with leggings
Plus size dresses.
All come in "fit to flatter" style so that nobody will ever look boxy or shapeless.
With the changing seasons means its time to get Torrid's favorite fall combo, torrid best-selling Premium Leggings with a long, lean tunic.
Torrid Studio Collection is perfect-fitting dress pants and plus size blazers that go from office hours to happy hour without missing a beat. Studio Collection is the perfect answer to "what to wear" that's not business as usual.
Torrid dress collection is further classified into:
Casual Torrid dresses
Club & Party Torrid Dresses
White Torrid dresses
Maxi Torrid dresses
Along with dresses, Torrid clothing stores also caters jumpsuits, rompers and various other apparels like jackets, t-shirts and Torrid plus-size costumes like Halloween outfits.
Shipping Policy: What is Torrid Clothing Store Shipping Policy For Customers?
Torrid.com ships to all 50 states, addresses, U.S. territories and possessions and over 150 plus countries. Torrid offers three shipping modes to its customers:
STANDARD
$6- Flat Rate Shipping
Free In-Store Returns
Deliver within 4–10 business days, (Monday to Saturday)
The customer receives shipping confirmation email, as soon as the order leaves the warehouse.
EXPRESS
$0 to $199 for $23
$200 plus for $28
Delivery in 2–3 business days
Same day delivery for Orders placed before 9 am PT
Weekend delivery not available.
OVERNIGHT
$0 to $199 for $28
$200 and over for $38
Overnight orders are to be submitted from Monday to Friday by 9 am PT for same day delivery.
Weekend orders are not available.
BUY ONLINE & SHIP TO STORE
Customers can order directly to local Torrid Store for free shipping, with the in-store trial facility.
Torrid Return Policy
If any customer faces an issue, or they are not satisfied with any Torrid product, they can return item(s) to the nearest Torrid store or by mail.
Returns Policy
All clearance items bought on Torrid.com are last deals and cannot be exchanged or returned.\
Goods, if washed or worn cannot be returned.
Products must be packed in original packaging when returned.
For hygiene concerns, we don't exchange or return earrings, cosmetics, lingerie sets, panties, tights or similar intimate items. These products are final sale and cannot be returned for exchange, credit or refund.
Bras and bralettes may be returned or exchanged if tags are intact and there are no visible signs of wear.
Torrid offers 60 days return policy for the exchange or return, from the date of purchase. As Torrid products sell quickly, so customers are advised to contact customer-care, as soon as possible for any product exchanges.
It may take 2–4 weeks' time for processing exchanges/returns.
Customers are responsible for selecting their preferred shipping carrier and method. Torrid recommend using one that can be insured and tracked.
Torrid is not accountable for lost or damaged packages.
Torrid will not be reimbursed for your return postage
Items purchased with a credit card or gift card can be exchanged or returned at the local Torrid store, with the help of purchase receipt.
Customer will not receive a refund for items original charge until the package of the returned item, is received by Torrid customer care.
Is The Store Legit or Is It A Scam?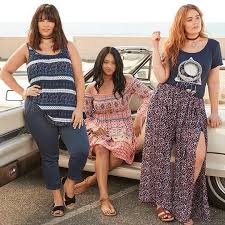 To find the answer to this question, we have to analyze the customers' reaction to their shopping experiences at Torrid Clothing Store. According to the statistics, 42 % of adults living in the United States have done online shopping for women within the past 12 months out of which 10% have spent more than $500. With a wide variety of Torrid clothing Store for women, customers provide us with varied reviews and opinions. Some women are very fond of Torrid clothing and share positive reviews, while others are stained by poor experiences, and share their negative review.
Positive Reviews:
As Torrid clothing stores offer items for sizes 10–30, women shopping for the product in these sizes, were pleased with the selection of clothes that fit, and felt comfortable in them and hence shopped aggressively with torrid.
Customers found Torrid Clothes, were fashionable and are affordable, thus making Torrid plus-size shopping pleasurable.
Hence, most of the Torrid frequent shoppers were happy and satisfied with the complete selection and seasonal options, also with pleasing experience on the store's website.
Conclusion:
Torrid Clothing stores proclaim that it is strongly committed to providing its customers with products that are manufactured in a legal and socially responsible manner. The Company not only have an agreement with appropriate local and federal laws but also requests that all its manufacturers follow strict quality standards.
Nevertheless, of which system you used to shop or what your fondness is for the type and style of clothing you are buying, each of these concerns should be considered, to make the correct decision for purchasing apparels.