About Topo Designs
Topo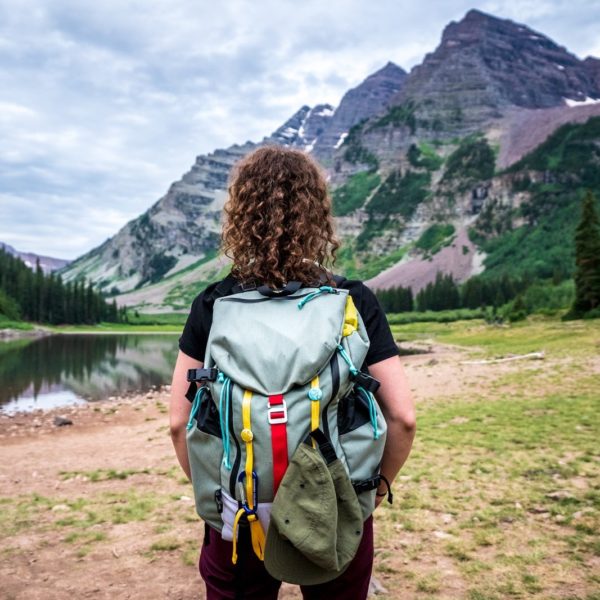 Designs is an outdoor gear retailer known for its durable backpacks and accessories. The company has recently branched out into offering apparel as well. Safe to say, its products are aimed towards hikers, campers, and overall outdoorsy people.
The 'Made in America' brand has been featured in notable media outlets such as The Wall Street Journal, GQ, FADER, and Business Insider. With frequent collaborators and a 277k following on Instagram, it's clear that Topo is making a splash in the industry.
In the market for some hard wearing bags? This Topo Designs backpacks review can help you out. Read on to find out more about the company, its products, customer feedback, and more, so you can decide if they're worth buying.
Overview of Topo Designs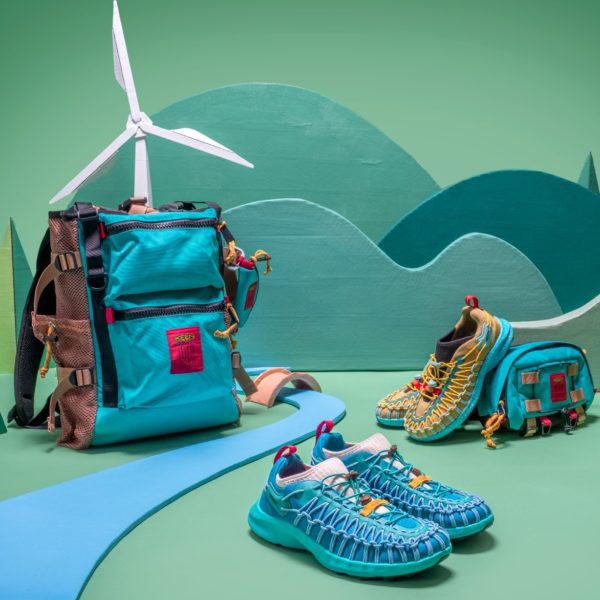 Topo Designs was founded by Jedd Rose and Mark Hansen. Both West Coast bred, the pair spent a lot of their time in the great outdoors. As a result of their upbringing, they also became interested in developing gear that would allow for future successful outings.
Rose and Hansen realized that there were only a few brands on the market offering "classic styling, functionality, durability". Plus, there was a serious lack of effort from brands trying to make a personal connection with their consumers.
With that, Jedd got a sewing machine in 2008 and began designing packs from his basement, while Mark went searching for potential partners and materials.
The two men garnered a lot of support from Colorado locals when building Topo Designs from the ground up. Deeply influenced by "mountain culture and outdoor living" as well as travel, the Denver-based company aims to deliver high-quality, versatile products that can be used both on or off the trails.
The creators of Topo have also launched a new brand called The New Outdoor. This line values "utility, sustainability, inclusivity, and relevancy." Additionally, it promotes ambassadors who embody the "core elements" of the brand.
Now that you know a little more about the brand, this Topo Designs backpacks review will go over a few pros and cons:
Pros
Wide selection of colorful backpacks, apparel, and more
Backpacks come with a lifetime warranty
The brand offers repairs
Offered in select retail stores
Positive reviews on spaciousness and durability of bags
Buyers can finance items with AfterPay
Free shipping over $50 (applies to most backpacks)
Free 30-day returns*
Ships internationally
Cons
Only for US customers*
Limited third-party ratings
On the more expensive side
The company offers outdoor apparel, accessories, and gear. So besides backpacks, you can also find some Topo Designs work pants. All of their items are made to last and endure the elements. They're pretty stylish too!
Without further ado, this Topo Designs backpacks review will now take a look at some of the brand's bestsellers from a few different categories. Note that there are financing options available with AfterPay.
Topo Designs Backpacks Review
Whether you're out on a hike or getting ready for the first day of classes, you need a reliable backpack to hold all of your belongings. So, let's explore some popular options from the Topo Designs bags category.
Topo Designs Daypack Review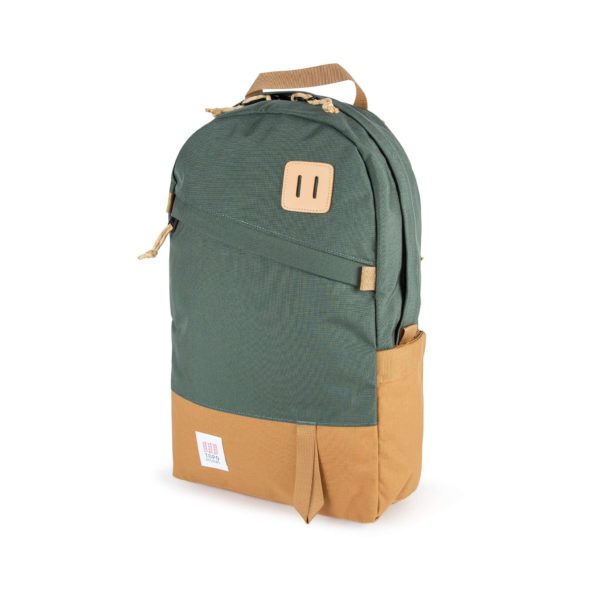 The Topo Designs Daypack is one of the company's flagship designs. With its roomy design and 15" laptop sleeve, it's perfect for your morning commute. It's functional and contemporary, coming in about 10 earthy colors.
The Daypack is made from 100% recycled nylon and features natural leather lash tabs for extra security. Carrying a heavy backpack around can be taxing on your shoulders, so this Topo pack has padded shoulder straps. This detail ensures that you'll be comfortable whether you're on the mountains or running across campus.
You can also stay hydrated by throwing your water bottle into one of the side pockets. The Daypack will run you $99. For other laptop-friendly backpacks besides the Daypack, we recommend checking out the Topo Designs Core Pack.
Topo Designs x Danner Daypack Review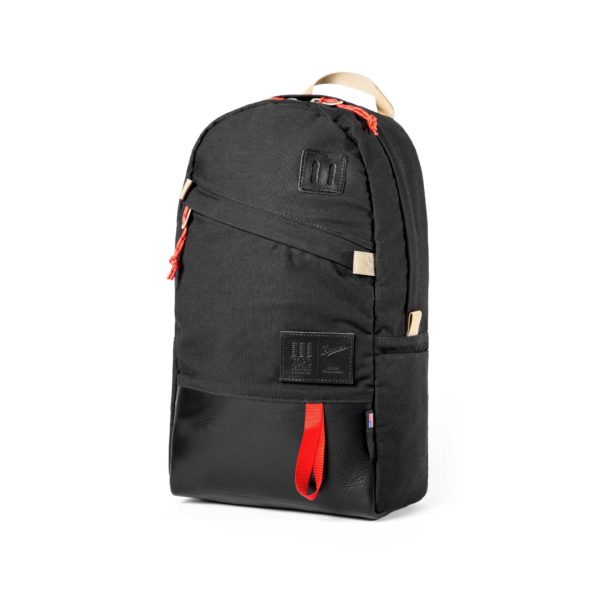 Next up in this Topo Designs backpacks review is the Danner Daypack. This collaboration with Danner plays around with Horween Leather and cotton canvas. Obviously, because of its name, it has a similar silhouette to the classic Daypack.
This is a great everyday backpack with "heavy-duty hardware" and a laptop sleeve. It can double as a companion on camping trips, giving you the best of both worlds. The black and red color combination makes a sleek statement accessory.
The Danner Daypack is not currently in stock online, but it typically retails for $189.
Topo Designs Rover Pack Review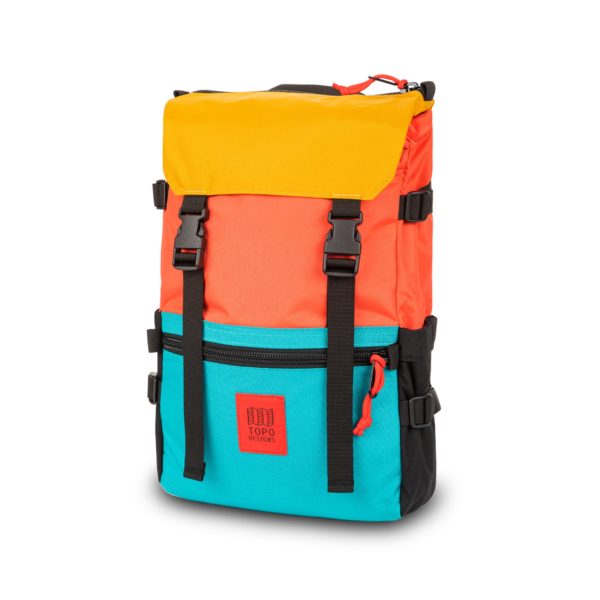 Topo Designs Rover Pack
The Topo Designs Rover Pack is perfect for the ultimate adventure. Whether you're mountain climbing or biking, this nylon backpack is water-resistant and lightweight. It even features a top flap and drawstring, and buckle closure for extra security. So, it can hold your gear on any terrain.
The Rover Pack can also be an excellent choice for work. Built with a laptop sleeve, it's spacious enough to hold notebooks, pens, and other essentials. As a bonus, the side pockets can expand and can hold your reusable bottle or miscellaneous items.
The Rover Pack will run you $99 and comes in 19 expressive colors. If you're looking for a bigger pack with a similar design, the Topo Designs Klettersack is also an option.
Topo Designs Mountain Pack Review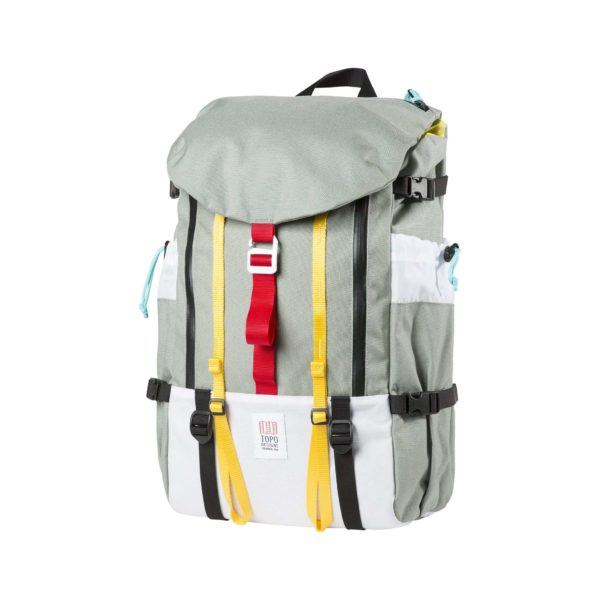 Now, it's clear that the Topo Designs Mountain Pack is ideal for climbers. With a nylon exterior and mesh design, it's breathable and comfortable to carry while trekking the trails. Its smart specs can make last-minute weekend packing a breeze.
With a highly spacious compartment and pockets for bits and bobs, the Mountain Pack gets through easily at airport security. It also features secure internal and external compartments for all of your storage and organization needs. Lastly, the durable bag is detailed with daisy chain webbing.
This best-selling Topo Designs Mountain Daypack costs $169.
Topo Designs Hip Pack Review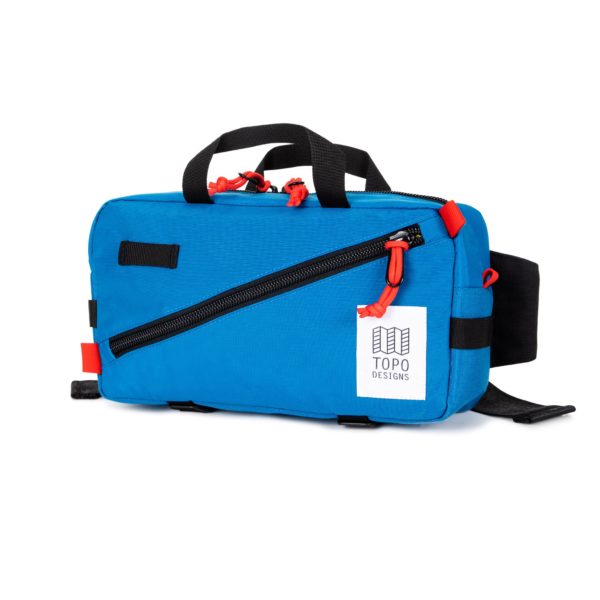 If your adventure doesn't require too much gear or you're tired of carrying bags around, the Hip Pack is your new best friend. You can wear it in a way that suits your needs—whether that's crossbody or fanny pack style.
This Topo Designs quick pack can hold all of your essential items. It's abundantly spacious and padded for safety. There's also an internal pocket and key clip to keep any valuables safe.
Plus, you won't have to worry about the little bag looking too bulky. The bottom compression straps help maintain a streamlined profile. The Hip Pack comes in seven colors for $69. Pair it with some Topo Designs boulder pants to complete your outfit.
Topo Designs x FRONTEER Quick Pack Review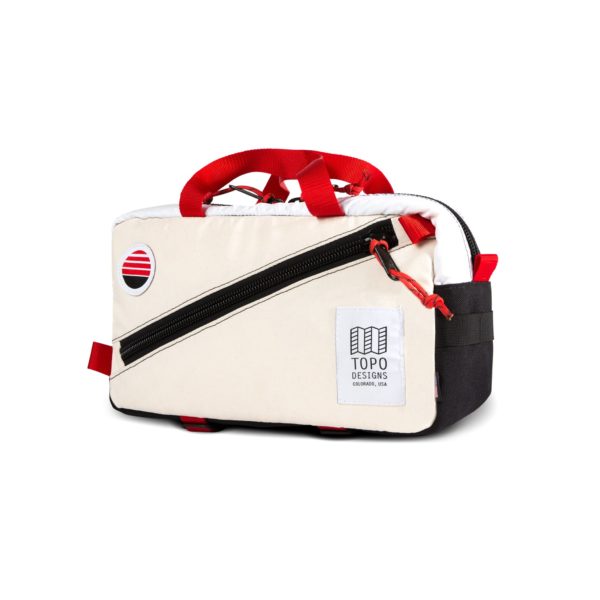 For a bit of stylish flair, Topo Designs' collaboration with FRONTEER resulted in their version of the Quick Pack. The black, white, and red color pattern is bold yet understated—inspired by FRONTEER's passion for design meshed with a love for the outdoors.
This fanny pack can be your everyday go-to or your 'hiking buddy'. It has handles, a removable shoulder strap, and an internal pocket to keep your things safe.
Plus, it provides all the benefits of Topo's classic Hip Pack with a bit of a twist. The FRONTEER pack can easily be paired with the matching boots and a Topo Designs fleece.
The cotton canvas Quick Pack is not currently available on the Topo Designs website, but it typically retails for $89.
Topo Designs Dopp Kit Review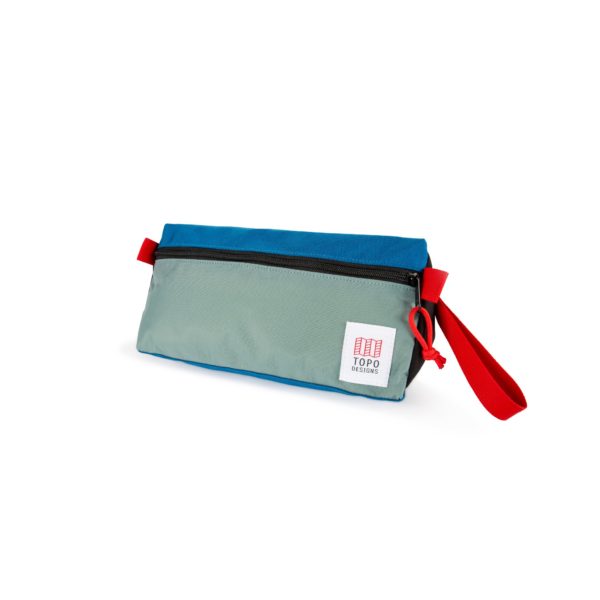 Lugging around a bulky toiletry bag is a tedious and annoying task. So, the Topo Designs Dopp Kit lets you pack light for an overnight getaway. The triangular design allows it to sit upright so you can access your toothbrush, floss, and razor easily while camping.
Cleaning the Dopp Kit is a simple task too, as it's designed with a lined cloth interior and water-resistant materials. With Topo Designs' signature roomy compartment, you'll be able to accomodate more essentials than you think. As a bonus, there's a wrist strap attached for easy handling.
You can choose your Dopp Kit from 11 colors for just $34.
Are Topo Designs Waterproof?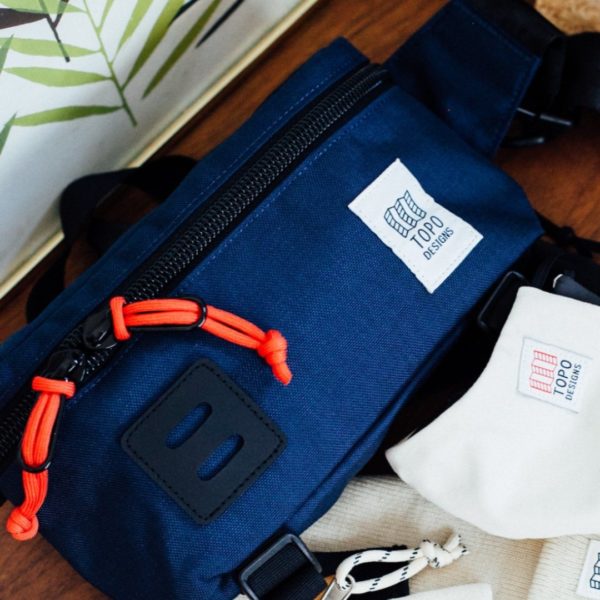 Most of the Topo Designs bags are waterproof and water-resistant. As a result, they can keep your belongings dry "for everyday purposes."
Basically, the company claims that their bags can withstand the elements, except maybe during intense water sports. You'll want to take them off when scuba diving or kneeboarding, for example.
How Do You Clean Topo Bags?
Topo Designs does not recommend putting your bags in washing machines or dryers. They also advise against using bleach. The best ways to care for your bag are spot and deep cleaning.
For spot cleaning, all you need is a washcloth and warm soapy water. Then, you can use a gentle laundry detergent or dish soap. You can also use a toothbrush to scrub tougher stains.
And here's how to deep clean your nylon and canvas bags:
Empty all of your things and put the bag in soapy water
Use a brush or rag to scrub the surface
Rinse with cool water
Hang to dry!
Note that the water temperature depends on the material of your bag. For nylon bags, use warm water, and for canvas bags, use cold water.
Who Is Topo Designs For?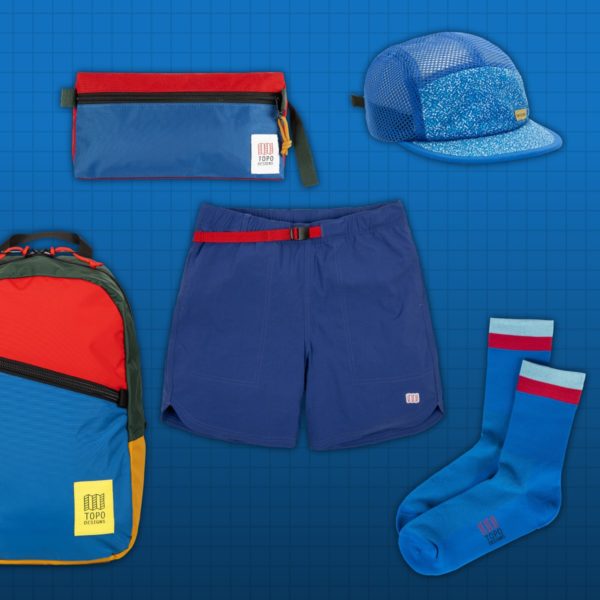 Topo Designs' target demographic is outdoorsy types and globe trotters. This also seems to be their primary market. But, anyone can sport a Topo bag whether they're an avid traveler or a student.
Additionally, if you're trying to be more mindful about where your products are coming from, Topo Designs is transparent about its manufacturing practices.
Comparison: Topo Designs vs. Cotopaxi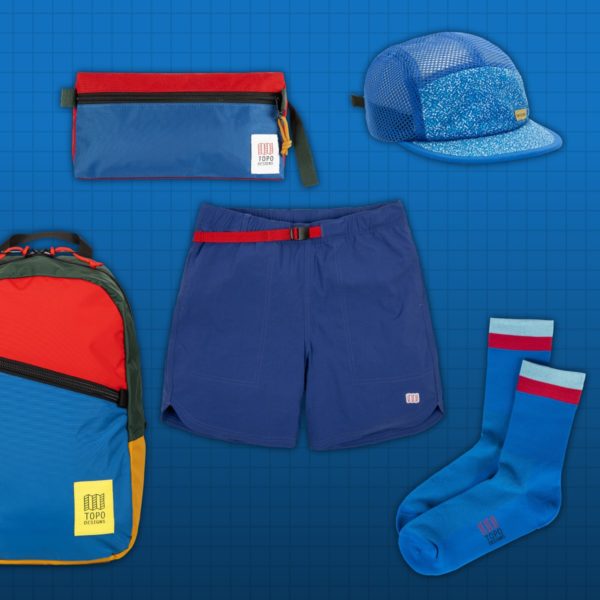 Topo Designs isn't the only outdoor gear retailer out there. So, how does it compare to its competition? We took a look at Cotopaxi to see how the two brands match up.
First, our Topo Designs backpacks review will go over a few of their similarities:
Both companies offer outdoor gear
International shipping is available
Both have warranties and repair programs
Both brands feature collaborations with other labels
On the surface, it looks like the two have some overlapping qualities. But, there are a few differences when you dig a little deeper:
Cotopaxi's founder drew inspiration from outdoor life in Ecuador
A portion of Cotopaxi profit goes to the world's poorest regions
Cotopaxi is slightly more expensive
Cotopaxi has a $99 free shipping minimum (Topo Designs' minimum is $50)
Both companies are nearly identical apart from their origin stories. Cotopaxi also donates a generous amount to marginalized communities, while Topo Designs makes an effort to involve its customers with The New Outdoors contest. The free shipping minimum is lower at TD.
The brand you choose will mainly depend on how much you're willing to spend on some good quality gear, the designs you're attracted to, and the causes you want to support.
Topo Designs Reviews: What Do Customers Think?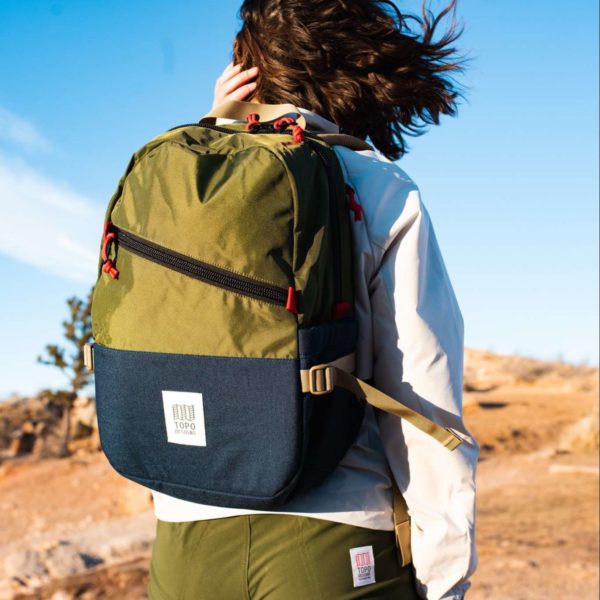 Now, we're at the juicy part of this Topo Designs backpacks review: What do their customers think? We searched the internet for ratings and found some on the main site, GearLab, and the Better Business Bureau.
There are a few criticisms of the brand, but we can get into that later. Here are the average ratings for some of the bestsellers in this review:
Daypack: 4.8/5 stars from 62 reviews
Danner Daypack: 4.3/5 stars from 3 reviews
Rover Pack: 4.9/5 stars from 134 reviews
Mountain Pack 4.7/5 stars from 102 reviews
Hip Pack: 4.7/5 star from 147 reviews
Fronteer Quick Pack: 5/5 stars from 7 reviews
Dopp Kit: 4.9/5 stars from 189 reviews
Customers love the long-lasting construction of the Rover Pack. One person writes, "I've had my Rover pack for 5 years now, and it has been the best backpack I have ever owned. Incredibly durable, despite overstuffing and daily wear-and-tear. Organizationally, it excels in accessibility and was thoughtfully designed. Really an excellent bag!"
A daily commuter shares, "The Rover Pack Classic is perfect for my commute to work. I can fit my lunch, an extra pair of clothes, and my laptop with no problems. Additionally, I live in a place where it rains a lot, and the Rover Pack Classic has kept all my belongings super dry. Really love this bag!"
The Hip Pack gets excellent reviews as well, with one reviewer writing, "I take this bag with me on my daily walks and bike rides. Fits a 32oz water bottle easily. The front zip could have a little bit more room in it, but it's not a deal-breaker. Love all the different ways you can wear it too!"
To add to the ongoing praise, a Dopp Kit user says, "Fits a TON of essentials and packs easily into the roller bag and the 40L backpack. Once I started using it, I questioned all of my previous packing decisions."
Another customer writes, "I have one to manage various cables, chargers, adapters, etc., for electronics as well as a second to hold small notebooks and writing utensils for fieldwork. Sturdy, great size, solid zipper. Great for organizing things that would otherwise end up in ziplocks or a million different pockets."
This Topo Designs backpacks review also found a few blog posts that spoke about travel bags. On GearLab, they gave the Dopp Kit an overall score of 69 out of 100. They enjoyed the minimal design and other specs, praising it for being "useful without going overboard".
It's also worth noting that Topo Designs lists all the materials used on its website under each product description. So, overall, it seems that the company has received a ton of recognition for its appealing, spacious, and durable backpacks.
Is Topo Designs Worth It?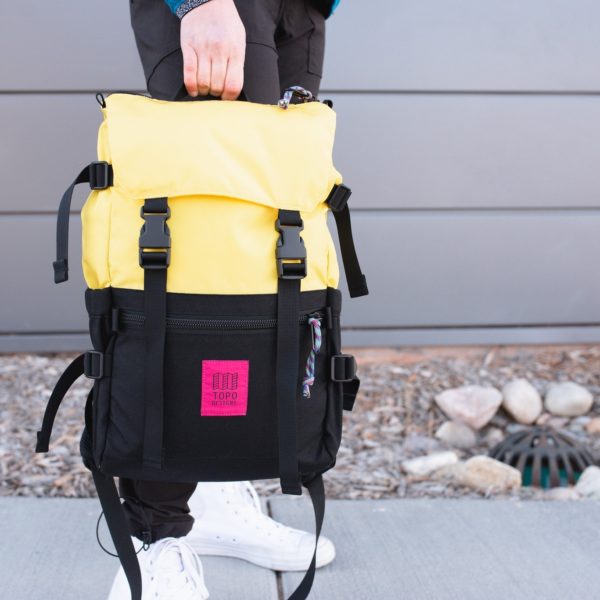 No matter your occupation or hobbies, having a good backpack or travel bag can make life more convenient. Topo Designs offers functional and stylish designs that'll get you through that overnight trip or hiking expedition.
Based on this Topo Designs backpacks review, we would say that their products are worth checking out if you can splurge on a quality item. They have many styles and color options available, along with the specs that adapt to whatever you need. Plus, the brand offers free shipping over $50, which applies to most of the bags.
As a final note, we'd like to remind readers that even though these bags are roomy, carrying too many items can put a strain on your back!
Topo Designs Promotions & Discounts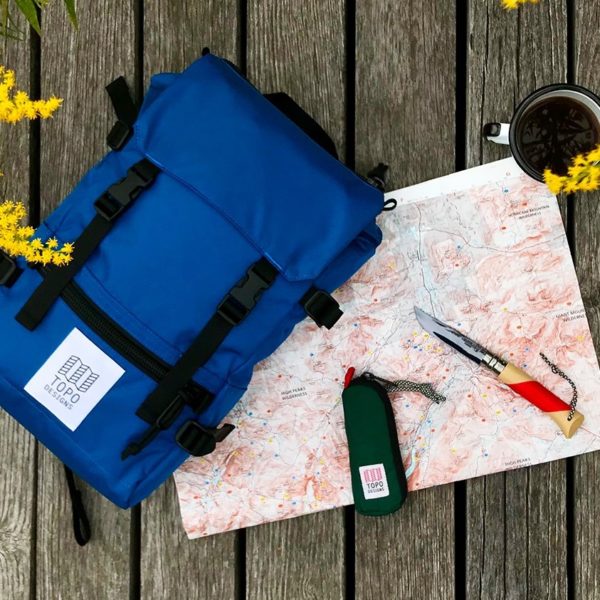 This Topo Designs backpacks review found that you can sign up for the company newsletter to get 10% off. They also have a rewards program that helps shoppers accumulate points to eventually exchange for a reward at checkout.
Other than that, we couldn't find any other active Topo Designs coupon codes at the moment.
Where To Buy Topo Designs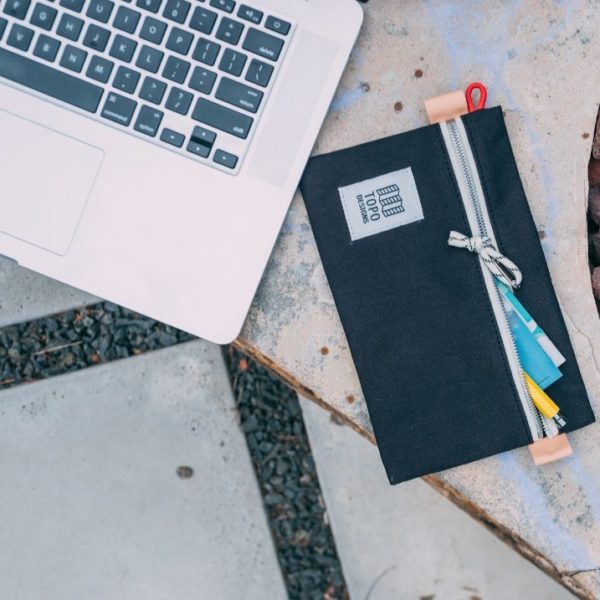 Have your eye on a Topo Designs hat? You can buy it directly from their website at topodesigns.com. The brand also has different retail partners such as:
Anthropologie
Free People
Nordstrom
Urban Outfitters
FAQ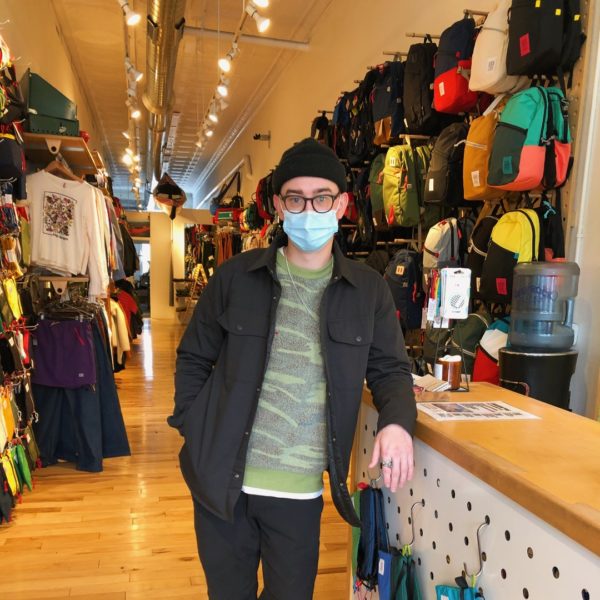 Where is Topo Designs made?
Topo Designs' products are made in Colorado, Mexico, Canada, and Vietnam. According to the company, they ensure that workers are receiving fair compensation for their labour.
What is Topo Designs' Shipping Policy?
Topo Designs offers free delivery for orders totaling $50 or more. Standard domestic shipping can take up to 6 days, depending on your location. The brand also offers expedited 2-Day shipping through UPS.
International deliveries are subject to taxes and fees which must be paid upon delivery. These charges depend on your home country's postal policies.
What is Topo Designs' Return Policy?
Topo Designs offers a 30-day window for customers to send back unused items. Unfortunately, shipping charges are the buyer's responsibility and international orders are not eligible for a refund at this time. You can initiate the process through the company's Returns Center.