About SIdeshow
Sideshow is a term with a few different meanings depending on context. In the context of a carnival or fair, a sideshow is a smaller attraction or performance that is typically separate from the main event. These can include things like freak shows, human oddities, acrobatic performances, and more. In the context of a presentation or meeting, a sideshow can refer to a secondary or supplementary event or display that is not the main focus of the gathering.
In general, the term "sideshow" is used to describe something that is supplementary or secondary in nature, and is not the main event or attraction.
BO-KATAN KRYZE™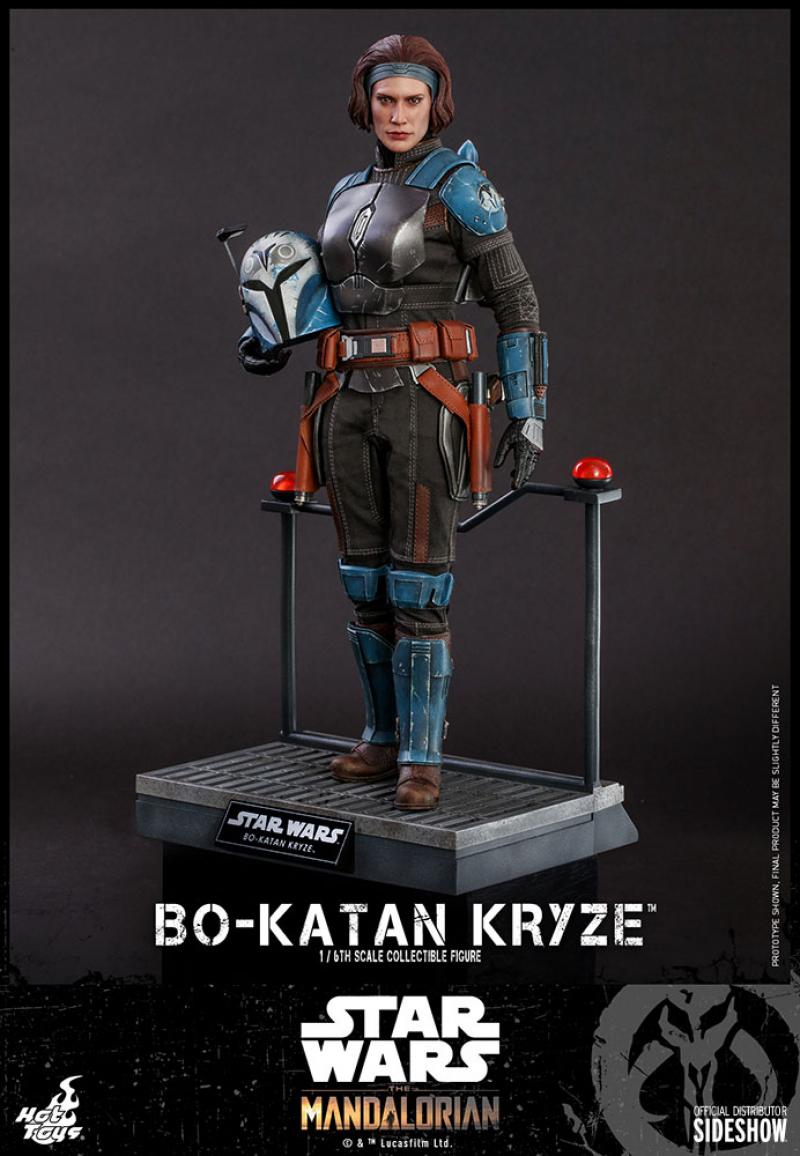 ABOUT
"I am Bo-Katan of Clan Kryze. I was born on Mandalore and fought in the Purge. I am the last of my line."
A gifted warrior, Bo-Katan Kryze is a legendary Mandalorian. She refused to align with the Empire's occupation of Mandalore, and now seeking the Darksaber.
Sideshow and Hot Toys is thrilled to expand its highly popular The Mandalorian collectible series and present the Bo-Katan Kryze Sixth Scale Collectible Figure for all Star Wars collectors!
The Bo-Katan Kryze collectible figure features a newly developed head sculpt with remarkable likeness, skillfully crafted Mandalorian helmet and armor with weathering effects, meticulously tailored and form-fitting under-suit, a jetpack with booster fire effects, a pair of blasters, a dagger blade, diorama accessory, and a themed display stand!
This amazing figure of the Nite Owls leader is definitely a collectible for all Star Wars fans to have in their collection!
JANGO FETT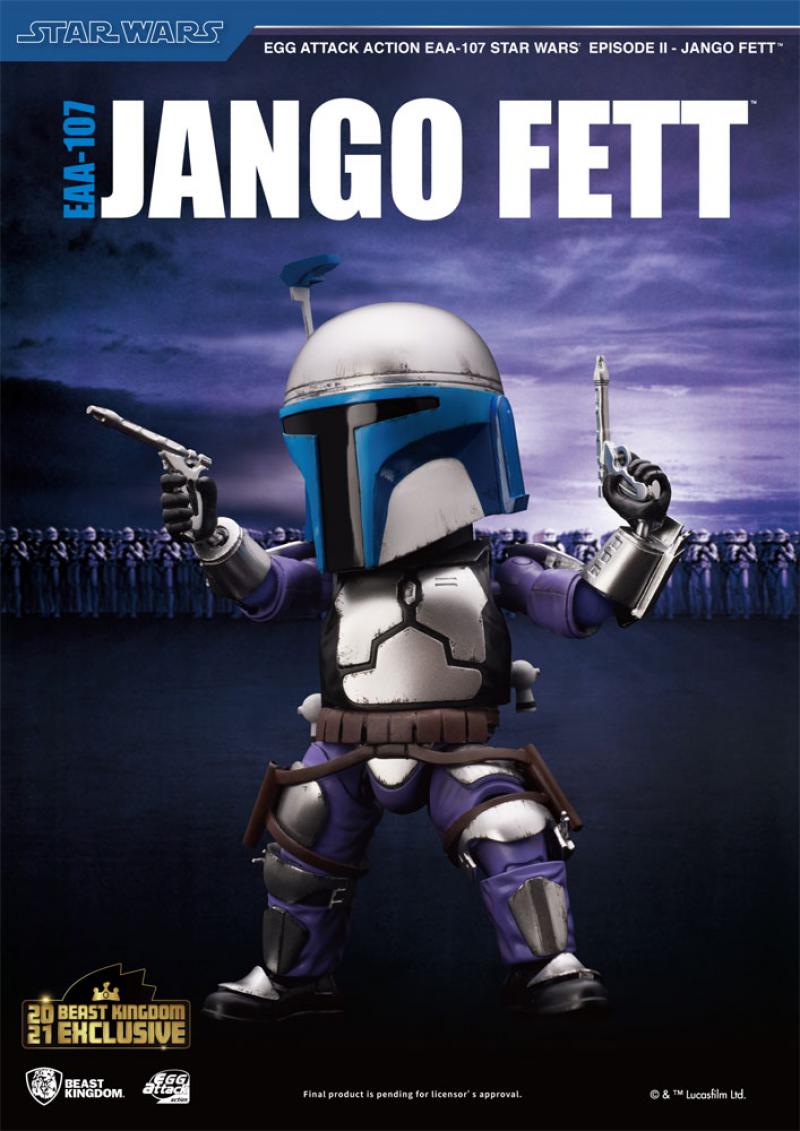 "I'm just a simple man, trying to make my way in the universe!" – Jango Fett
Regarded as the best bounty hunter in the galaxy, Jango Fett™ was a proficient marksman and unarmed combatant covered in a sleek armored Mandalorian suit that concealed his scarred face. Keeping himself in top condition and training often with his equipment, Jango Fett was known for utilizing his harnessed jetpack to gain the advantage of speed and height over his enemies in deadly combats.
In expansion of our Star Wars collectible series, Sideshow and Hot Toys is very excited to officially present the much anticipated Jango Fett Sixth Scale Collectible Figure from Star Wars Episode II: Attack of the Clones!
The highly-accurate Jango Fett collectible figure is specially crafted based on the appearance of Jango Fett in the movie, features a newly developed head sculpt with striking likeness and facial scars, a meticulously crafted Mandalorian helmet, and armor pieces, beautifully applied weathering effects, finely tailored under-suit, a poncho, the bounty hunter's iconic jetpack, detailed blasters, accessories, and a dynamic figure stand.
Star Wars fans, don't miss the opportunity to pre-order this amazing collectible figure!
DETAILS
WHATS IN THE BOX
The Jango Fett Sixth Scale Collectible Figure features:
Authentic and detailed likeness of Jango Fett in Star Wars: Episode II Attack of the Clones
One (1) newly developed head sculpt of with movie-accurate facial expression and detailed skin texture
One (1) interchangeable Jango Fett Mandalorian helmet with two (2) styles of interchangeable helmet parts (normal and battle damaged)
Body with over 30 points of articulations
Approximately 30 cm tall
Six (6) pieces of interchangeable hands gloved hands including:
One (1) pair of fists
One (1) pair of hands for holding pistols
One (1) pair of relax hands
Each head sculpt is specially hand-painted
Costume:
One (1) navy colored poncho with weathering effects
One (1) Jango Fett's Mandalorian armor with flight suit
One (1) leather-like brown-colored belt with pouches
One (1) pair of silver-colored wrist gauntlets
One (1) pair of silver-colored knee guards
One (1) pair of silver and black-colored boots
One (1) navy and silver-colored jetpack (equipped with magnetic feature)
Weapons:
Two (2) blaster pistols
Accessories:
One (1) headset comlink
One (1) blue and yellow-colored jetpack (equipped with magnetic feature) with one (1) detachable missile
One (1) pair of real-like thruster fire effect accessories (attachable to jetpack)
One (1) real-like thruster fire effect accessory (attachable to rocket)
One (1) mini flamethrower effect accessory
One (1) fiber cord whip with hook
One (1) anti-security blade
One (1) tube-shaped container
One (1) lock beaker
One (1) field security overloader
Dynamic figure stand with Star Wars logo and character nameplate
JANGO FETT (SUMMER EXCLUSIVE)
Attention Star Wars fans, Jango Fett, and the original template for the clones of the Grand Army is making an appearance in EAA form to join his team of Star Wars figures, fit for any fan!
The EAA series of 6-inch, highly articulable action figures, from Beast Kingdom, takes fans of the original clone trooper to a whole new level of design. The Jango Fett EAA-027 is an accurately designed figure with real fabric used for the under-armor clothing. The outer metallic-colored armor is also accurately worn-in to show the battle-hardened bounty hunter.
A set of accessories, as well as the signature blaster pistols, are ready for any fan to recreate scenes from the movies.
So make sure to stock up on your very own Jango Fett action figure and show off the original Mandalorian on a desk near you!
MUDHORN SIGNET PLAQUE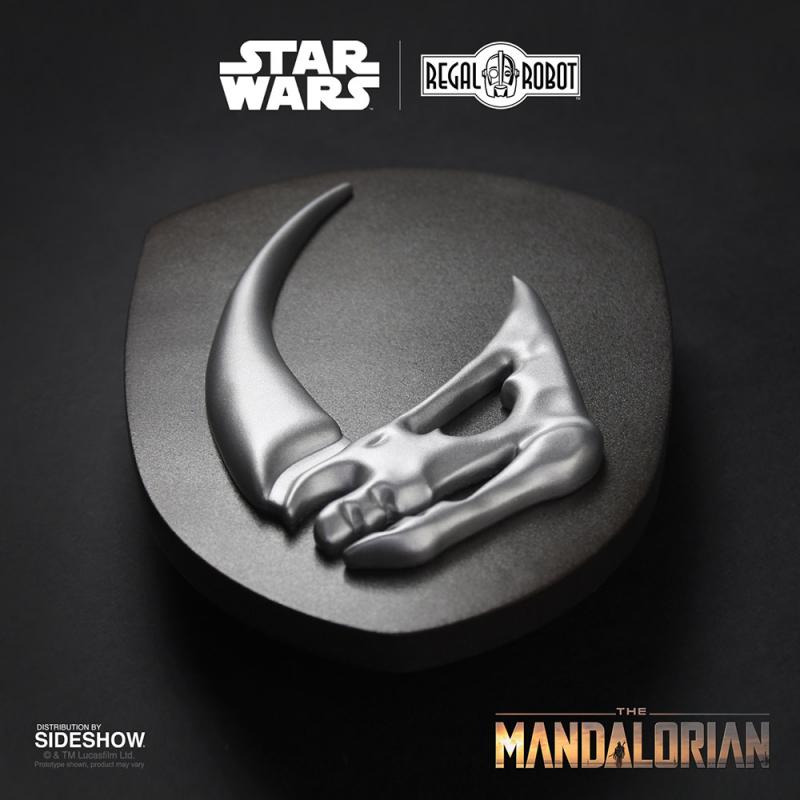 ABOUT
"You have earned your signet. You are a clan of two."
"Thank you. I will wear this with honor."
In the finale of season one of the Disney+ series, The Mandalorian, the armorer bestows upon our hero a mudhorn signet. This new 11″ tall hanging decor piece draws inspiration from that detail on the Mandalorian's armor. The faux metal mudhorn was digitally recreated with reference from Lucasfilm. The signet is cast resin and comes mounted to a uniquely shaped wood plaque, painted in a distressed metallic mimicking the scorched beskar armor from the final episode of season one.
Ready to hang and display, order your Mudhorn Signet Plaque will bring some of that classic Star Wars™ style into your home or office today!