About Sharper Image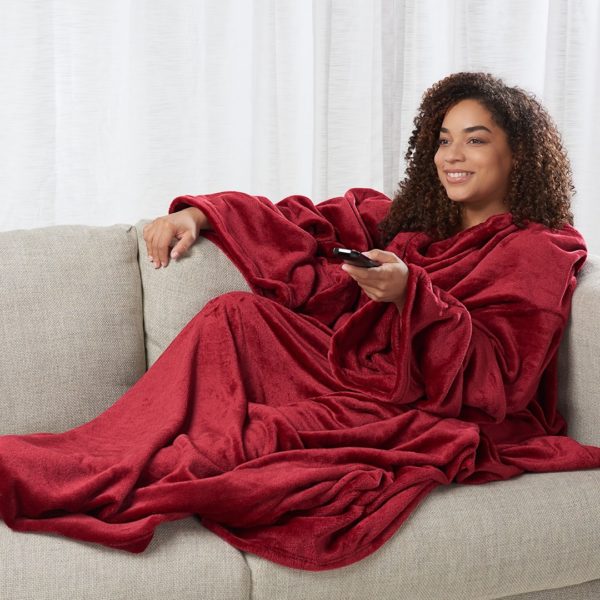 There is nothing better than finding the perfect gift. Especially one that brings a smile to that special someone's face, getting them so excited that they want to use it immediately.
Imagine a place where you can find all the latest, coolest, most useful, and most innovative gifts to please anyone. Sharper Image is that place, specializing in gadgets, gizmos, and all kinds of devices.
This Sharper Image review will highlight the wide variety of products they offer on their website. You can find the latest technology in toys for kids and adults alike alongside state-of-the-art home decor that is both stunning and functional.
With so many options in every category, finding an innovative gift is simple, no matter how hard the person may be to shop for.
It's no surprise that Sharper Image products are a staple of holiday gift guides, including ones featured in CNN, UsWeekly, and Parade.
This Sharper Image review will help you make an informed decision about buying from this brand. We will take a detailed look at a few of their best-selling products, customer ratings, and site promotions.
Overview of Sharper Image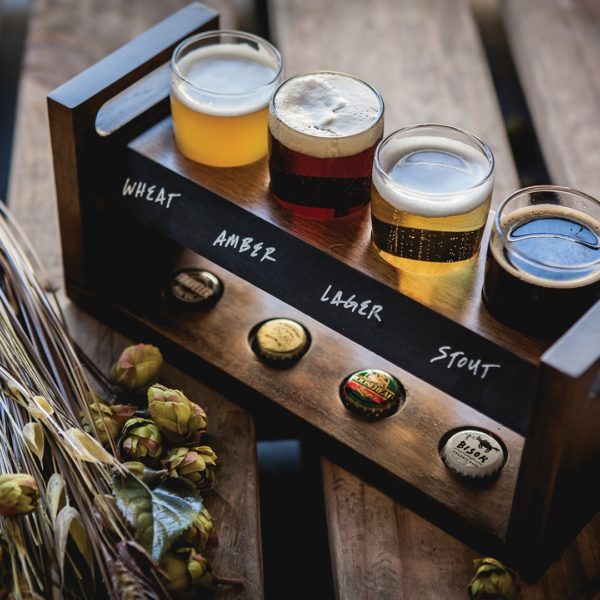 Founded in 1977, the original Sharper Image brand built a reputation of bringing innovative and fun products to the consumer. Unfortunately, in 2008 the company went bankrupt and its assets were acquired by a group of several investment firms.
A licensing agreement gave Camelot Venture Group the rights to manage and operate the Sharper Image catalog and e-commerce platform since 2010.
Before we move further in this Sharper Image review, let's go over some of the brand's highlights:
Highlights
Large selection of fun, innovative products
Detailed website
Most products are delivered in 3-5 business days
Can upgrade delivery to next day or two day delivery
Good selection of products on sale
Regular promotions like weekend sitewide sales and a mystery coupon
Ships anywhere in the US
Sharper Image Massager Review
With over 100 different products in the Sharper Image massage category, there is something to fit the lifestyle and needs of anyone looking for a high-tech personal massager.
Got muscle aches anywhere on your body? There's a massager for that. This Sharper Image review features three of the brand's bestsellers, each with its own set of specialties.
Sharper Image Warming Foot Massager Review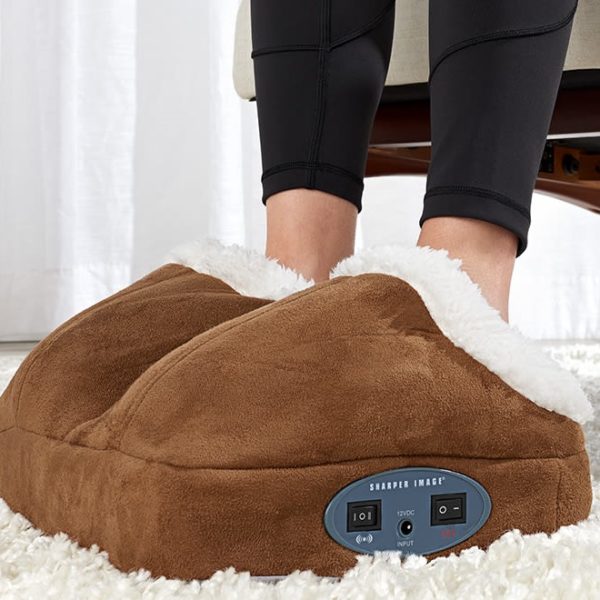 After a hard day on your feet, there is nothing more relaxing than sliding them into a cozy pair of slippers. Or is there? The Sharper Image Warming Foot Massager gives you the cozy feeling of slippers with the warmth of a hot water bottle and the vibrations of a massager.
For added flair, it has a slipper-like appearance that is sure to bring a smile to your face.
As it plugs into an outlet, you don't have to worry about charging it. It comes in tan and gray, fits size 14 for women and size 12 for men, and has two speeds. Just make sure that you have time to really enjoy it, as most appear to have trouble staying awake with their feet inside this massager.
For all it offers at only $50, the Sharper Image Warming Foot Massager is very well priced.
Sharper Image Warming Backrest Massager Review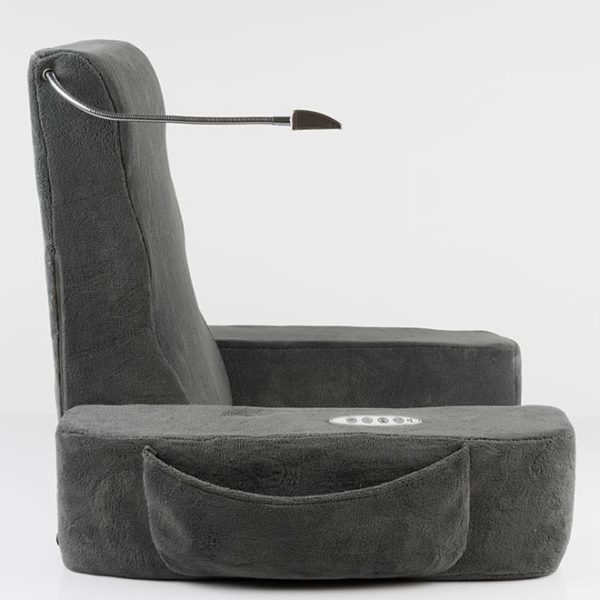 With a lot of the same benefits as a massage chair, the Sharper Image Warming Backrest Massager can be placed anywhere, offering more versatility at a fraction of the price of a massage chair.
This massager comes with an LED light for reading and pockets for your books, devices, glasses, remotes, or whatever you want to store nearby. It has two speeds and includes a one-year limited replacement warranty.
A quick glance at competing products shows that no others have all the features of the Sharper Image Warming Backrest Massager. That makes the competitive price of $140 a bargain.
Sharper Image Heated Physiotherapy Massager Review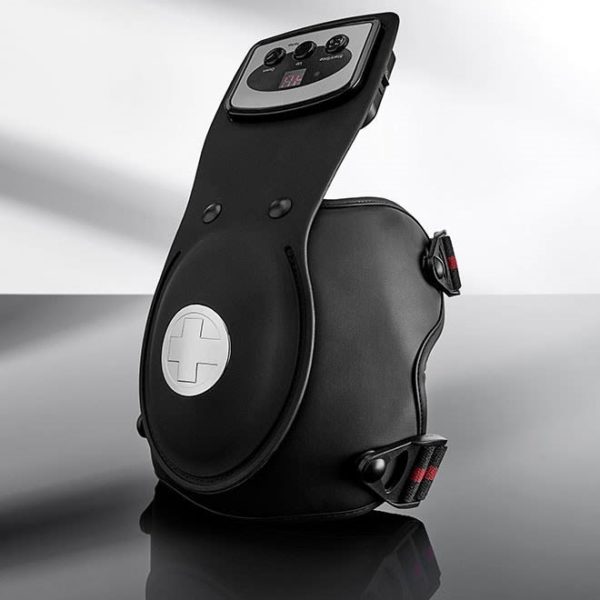 So many Americans live with agonizing joint pain, but can't or don't want to take medications for it. According to the research done for this Sharper Image review, the Sharper Image Heated Physiotherapy Massager substantially relieves all sorts of joint pain, especially in the knees.
Like many Sharper Image products, it offers three features in one device: infrared light and heating therapy, vibration massage, and magnetic therapy.
This massager uses three straps for fit and comfort, so it is one size fits most, up to a 20-inch circumference. For safety, it includes a 30-minute auto shutdown and a protective pad. They do warn that the magnets make it a danger for those with pacemakers.
According to customer reviews, the Sharper Image Heated Physiotherapy Massager is very effective pain relief. Available for $130.
Sharper Image Drone Review
Does a person exist who wouldn't love to get a drone gifted to them? Of course, what kind of drone matters, so Sharper Image offers a few kinds of drones. Some are perfect for pictures and video, while others are meant for games. This Sharper Image review features two of the brand's best-selling drones.
Sharper Image Drone Battle Review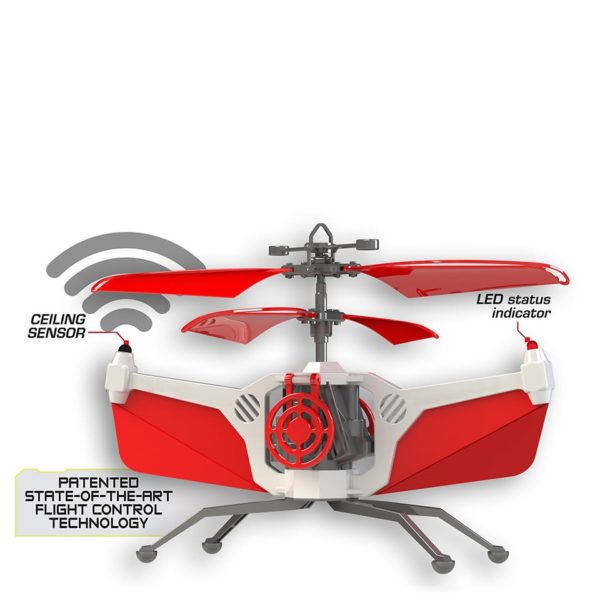 In these days of COVID-19 and during cold winter months, keeping children active and entertained indoors is a necessity for health and sanity. The Sharper Image Drone Battle game set is a two-person shooter game, with the drone as a target. Included in the set is:
One drone target – approximately 7" x 5" x 4.5"
Two blasters
12 foam darts
One USB charger
While the drone's product video features two kids playing, this active indoor game can definitely be fun for the whole family. The drone's battery lasts for about 10 battles when fully charged. Recommended for ages 8 and up, it retails at $100 but is now on sale for $80.
Sharper Image Pocket Video Drone Review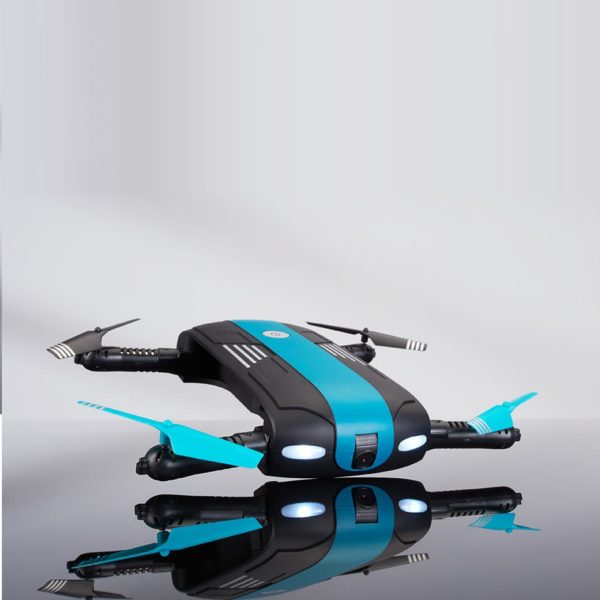 The Sharper Image Pocket Video Drone is small enough to fit into your pocket but is big enough for a camera that provides live streaming and 360-degree rotation. This makes it ideal for taking pictures and video from above anywhere, inside or outside.
Conveniently, the drone is controlled by your smartphone using a free app. With a 30-meter flying range, a 75-minute charge time, and 720p image quality, this lightweight drone certainly packs a punch.
It is good for work and for play, as a gift or for yourself. For ages 10 and up, it comes with:
Travel pouch
Extra blades
USB charger
One-year limited replacement warranty
It boasts being the, "most compact quad copter on the scene". Measuring at just 5.4" x 2.6" x 1.2", it is definitely up there with the smallest drones of its type.
Without the need to carry an additional controller, it is decidedly the most easily tucked away and most portable. It retails at $90 and is usually kept stocked at the warehouse for fast processing times.
Sharper Image Deep Tissue Massager Review
Sharper Image offers three options for deep tissue massage, two manual and one cordless.
The two manual massagers require you to move the product, whereas the cordless gun allows for relaxation while self-massaging. This Sharper Image review will dig deeper into the cordless option as it is one of the brand's bestsellers.
Sharper Image Cordless Deep Tissue Massage Gun Review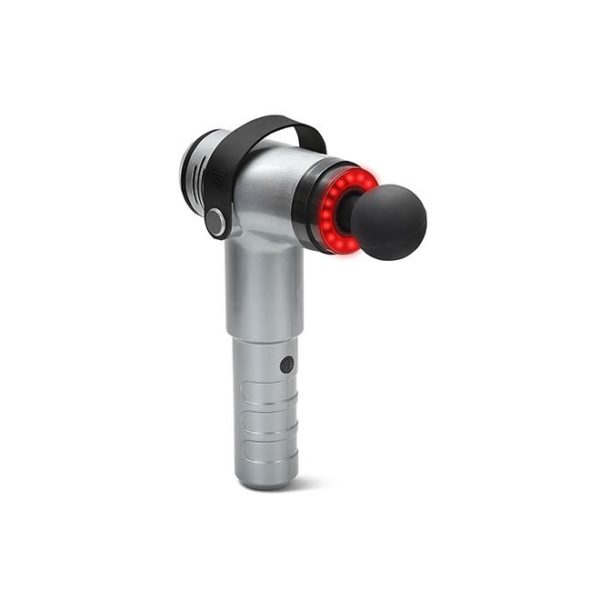 The Sharper Image Cordless Deep Tissue Massage Gun is meant to help athletes with warming up or cooling down for a safe workout. Some customers found it a good enough self massager to completely replace visits to a masseuse. This is because it comes with:
Three silicone massage heads– ball, narrow, and acupressure
A warming head
A cooling gel head
Three speeds
90 minutes per charge
It is cordless, so it is easily portable anywhere you workout. Although primarily for athletes and people who regularly exercise, it can be used by anyone looking for a mobile deep tissue massage.
There are many massage guns available online with more speed options and cheaper prices than this one. What makes this one stand out is the warming and cooling heads, really taking into account the needs of people who work their muscles.
That alone makes it worth the price, but let's add the money saved in masseuse bills, the convenience of an anytime/anyplace massage, and its pain management benefits. Level up your fitness game for $200.
Sharper Image Earbuds Review
Sharper Image offers 20 products in their earbuds and headphone section, including a smartphone Bluetooth hat and noise cancelling translator earbuds. As the Sharper Image Noise Cancelling Earbuds are quite popular and a great technology, let's take a look at them next.
Sharper Image Noise Cancelling Translator Earbuds Review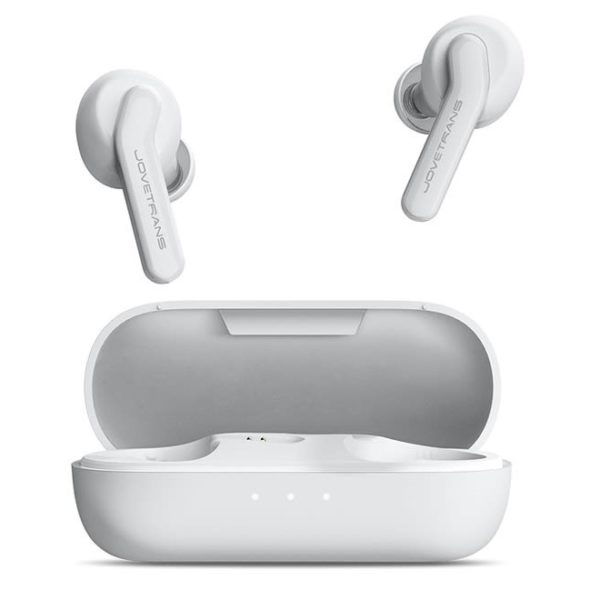 Combining the best of a translating device with noise-cancelling earbuds, the Sharper Image Noise Cancelling Translator Earbuds uses artificial intelligence and Bluetooth.
Yep, AI! Through a free app, the AI translates 26 languages for one or two people at a time, making it ideal for people travelling or working with people in foreign countries.
On top of that, it has noise-cancelling ability to cut out the sounds of the world when you need to focus on a phone call or get some work done at your desk.
As a headset, the Sharper Image Noise Cancelling Translator Earbuds are wireless and can be used as any normal headset to listen to music and personal phone calls.
With all these options crammed into one set of earbuds, you would be hard-pressed to find another with the same useful, awesome combination. It retails at $160.
Who Is Sharper Image For?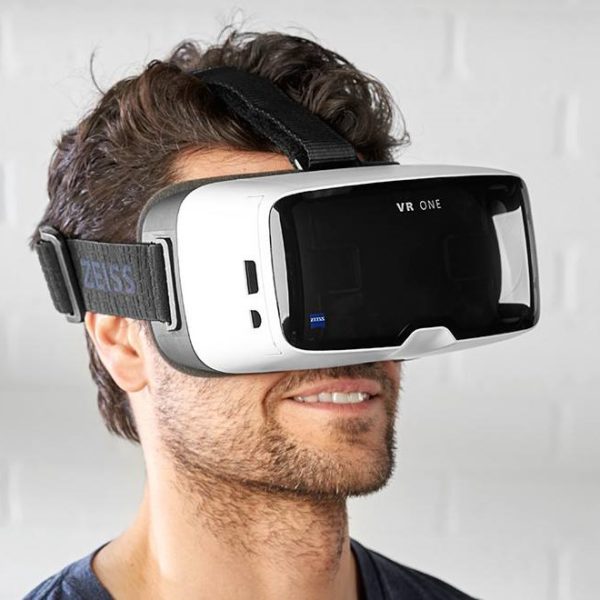 Sharper Image selects the products that they sell for their innovativeness in technology or design. Just about all of their large selection of products make great gifts, giving you many options to find something appealing for any age group.
The site menu offers suggestions for gifts for him, gifts for her, and gifts for the kids. While all their products serve a purpose, most can be used for several different things including entertainment, help at work, relaxation, pain management, and more.
With products like a boardless skateboard, 3-in-1 Heated Neck Therapy, a tabletop fireplace, motorized pool lounger, and a vacuum broom, there is a gizmo, gadget, or device to appeal to all ages, tastes, and technology savviness.
Sharper Image Reviews: What Do Customers Think?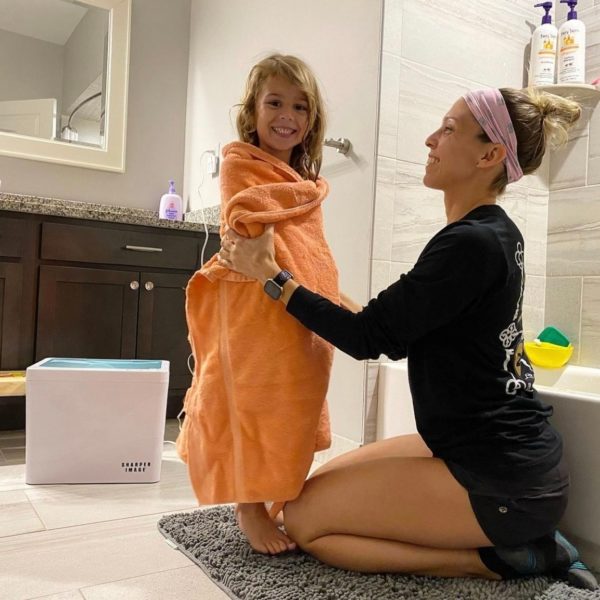 All of Sharper Image's products sound great, but the question remains: what do customers really think about them? Let's look at some of the reviews found on the Sharper Image website. First, the numbers:
Warming Foot Massager: 4.6/5 stars from 139 reviews
Warming Backrest Massager: 4.6/5 stars after 141 reviews
Heated Physiotherapy Massager: 4.5/5 stars following 114 reviews
Drone Battle: 5/5 stars from 1 review
Pocket Video Drone: 4.⅘ stars from 20 customer reviews
Cordless Deep Tissue Massage Gun: 4.9/5 stars after 19 reviews
Noise Cancelling Translator Earbuds: 1 review of 5/5 stars
The numbers tell a good story, but some of the reviews tell an even better one. Many of the products covered in this Sharper Image review helped people manage serious pain, as this person discovered when receiving the Sharper Image Heated Physiotherapy Massager as a gift.
They wrote: "My boyfriend bought me this for Christmas last year. I have been suffering from knee pain for years and this product had helped immensely with the pain! I use it on my knees 2-3 times a week and I have noticed a significant reduction in knee pain and stiffness. I am very happy with this product and would absolutely recommend it to anyone with joint pain."
The Sharper Image Cordless Deep Tissue Massager has also helped customers with their pain. One customer said, "After sitting in front of my computer all day, I noticed tightness in my shoulders and neck. Everyday it was getting worse. I'm so happy to have found and ordered this tool. I felt much needed relief after the first time I tried it."
As for the Sharper Image Warming Foot Massager, one customer explained how it aids with relaxation and sleep: "This product make my feet more warm because i have neuropathy so i am able to fall asleep quicker."
It isn't just the massagers that customers rave about. Apparently, the toys make ideal gifts and provide huge entertainment value. One customer bought two Sharper Image Pocket Video Drones as gifts and both recipients loved them.
Here is why she decided to buy them: "My daughter received one of these (she is a double engineer) and she told me the technology packed in this little drone is amazing. She can even make it hover. And watch out when you make it return because it does so quickly. It is so much fun. Could not have bought a better gift."
Overall, Sharper Image seems to impress nearly everyone that gets to experience it.
Is Sharper Image Worth It?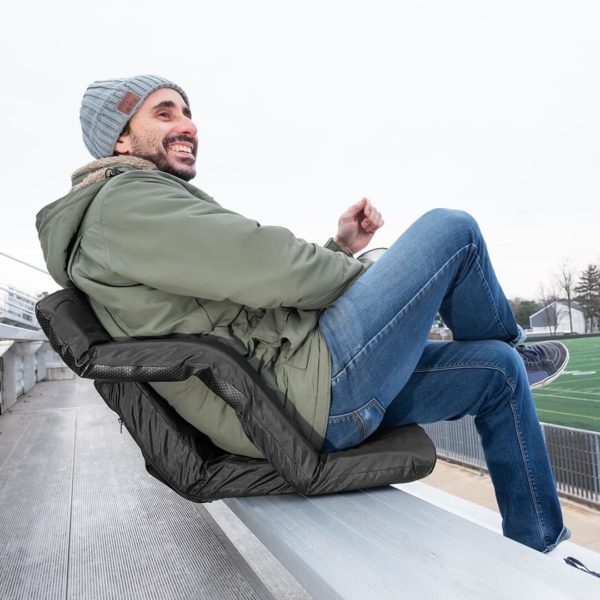 Okay, down to the crux of this Sharper Image review: is this brand worth buying? The short answer is yes. The long answer is absolutely. The Sharper Image brand brings innovative products directly to the consumer.
All you have to do is think of a need and this brand has options. Some are technologically advanced, some superior in design, but all serve one function and some serve many.
Ask anyone who has dealt with chronic pain and you will find that pain relief is priceless. Fortunately, Sharper Image offers their products at affordable, competitive prices.
Sharper Image Promotions & Discounts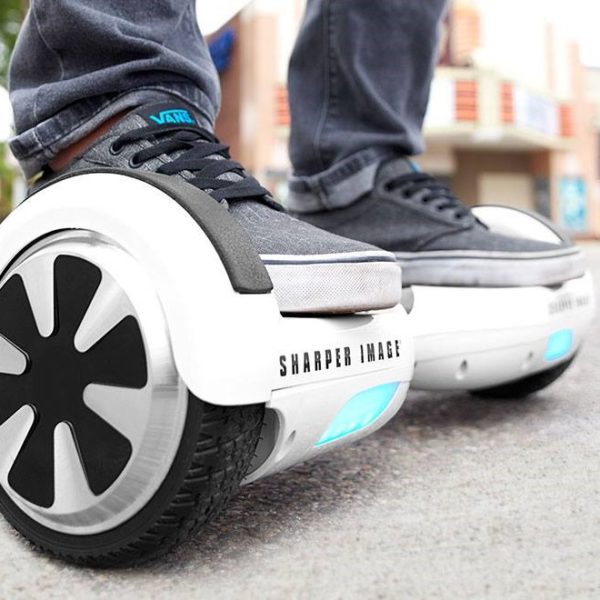 A Sharper Image coupon is available on the website for anyone who signs up to receive promotional emails from the brand. It is called a mystery coupon, so you won't know the savings that you will get until you sign up for it. It can be anywhere from 5% to 50%.
There are a large number of items on sale at any given time on the website and the brand seems to regularly rollout promotional savings like 20% off sitewide.
Where to Buy Sharper Image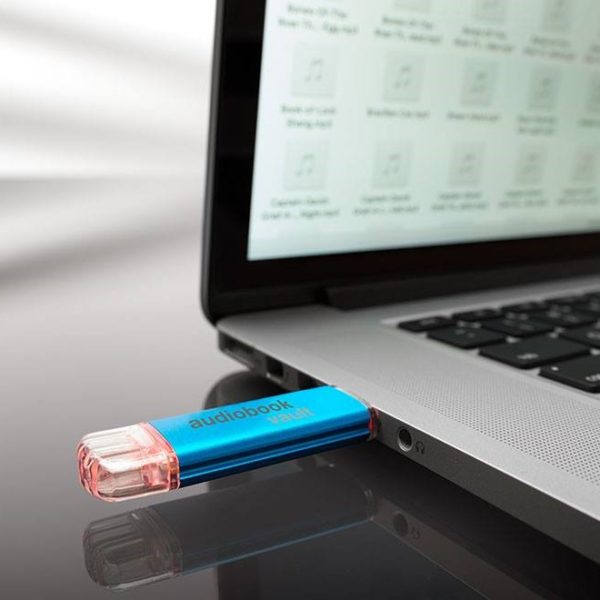 Sharper Image products are only available at the sharperimage.com virtual store.
FAQ
Who owns Sharper Image?
After the bankruptcy of the original Sharper Image company, its assets were bought by three companies in a joint venture. A licensing agreement gave Camelot Venture Group the rights to manage and operate SharperImage.com, which was relaunched in 2010.
Does Sharper Image ship internationally?
Sharper Image only ships packages within the United States, including Hawaii and Alaska.
What is Sharper Image's Shipping Policy?
Sharper Image offers standard delivery for most of its products, which expects to take 3-5 business days. However, some large items are shipped directly from the manufacturer and can take 5-10 business days.
In addition, some products, like drones, can only ship by land, so they are unavailable for shipping to Hawaii. 2nd Day, Next Day, and White Glove delivery are available for most products, but not if shipping to Alaska or Hawaii.
What is Sharper Image's Return Policy?
Sharper Image has a 60-day return policy as long as you have the receipt and the product is unused with all the original packaging and components.
For health reasons, personal items are non-refundable if the packaging has been opened. These include massagers, hair trimmers, bedding, groomers, razors, slippers/shoes, personalized items, oral accessories, and personal care products.
Arcade games are all final sales and cannot be returned. For faster returns, use their website form. If you choose your return in the form of an e-gift card, shipping is free.
If not, you may be subject to return shipping and other charges. Returns are usually completed before 30 days from receipt of returned product.