About Ryderwear Reviews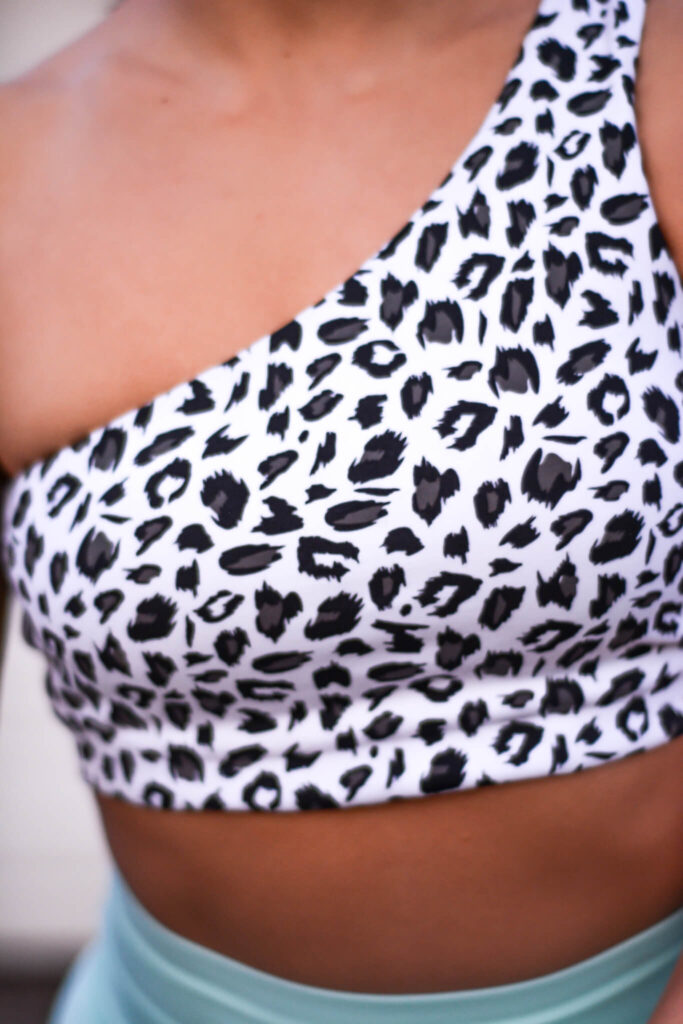 Over the past 10 years, I've been working out pretty consistently and have for the most part always done home workouts. Since I do most of my workouts at home I have never really put much thought into what I wear to workout. I honestly haven't purchased new workout clothes in probably over four or five years! This is fine but lately, I've been wanting to update my activewear. That's why when Vicky Justiz mentioned the Ryderwear Clothing sale back in January I was sold. With most of my leggings starting to become worn out and ragged I was on the market for some cute new activewear.
Ryderwear Review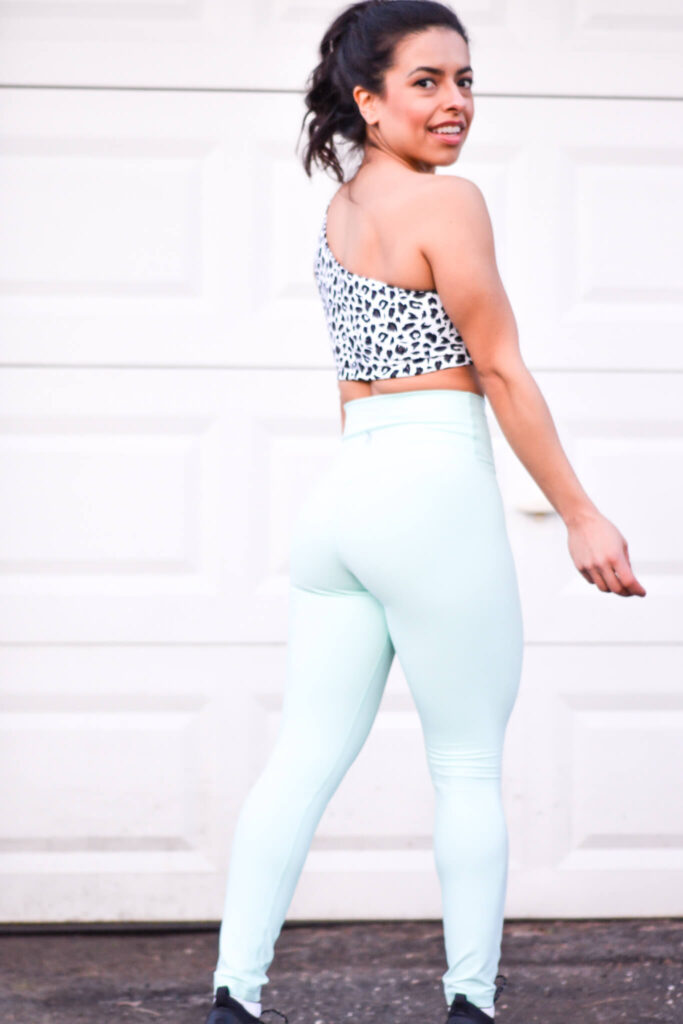 The Pieces
I purchased five items from the sale. Two sports bras, two pairs of leggings, and a cropped hoodie. Of course, two of the four items I purchased is leopard print! I received all the items in a timely matter and I was happy with the look of the products when I unboxed them.
Leggings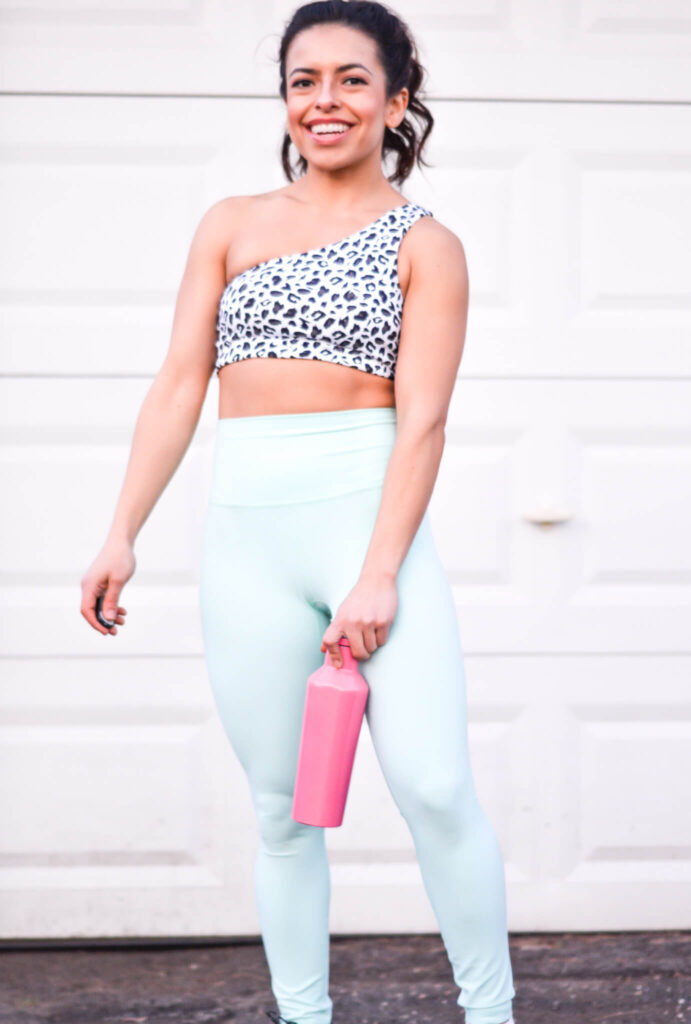 I ordered the mint-colored leggings from the NKD collection and the black leopard print leggings from the Instinct Scrunch collection. Both are in a size small in both pieces for reference. I know some people like to size down for a tighter fit but I would say that they are true to size.
If you're into activewear that give you a lot of compression then these are the leggings for you. I love how they fit as they really suck you in (but not in an uncomfortable way) and stay up during your workout. These leggings are very second-skin like which makes it perfect for your workout or even wearing throughout the day. Bonus: they sculpt your lower body in all of the right places!
I was surprised at how the length was not too long for my 5'0″ frame. Most of the time leggings are way too long on me and I have to roll them up. These hit slightly below the ankle so if you're petite they are perfect for you. If you're taller they would probably work more as a cropped legging.
After working out in these leggings for over a month I can say that the fit is amazing and the look is too. They also pass the squat test which means that you don't have to worry about your underwear showing through.
My only problem with both pairs them is that they are already starting to pile. Especially in the inner crotch and thigh area. Which is disappointing because I always wash them in cool water and air dry.
Sports Bras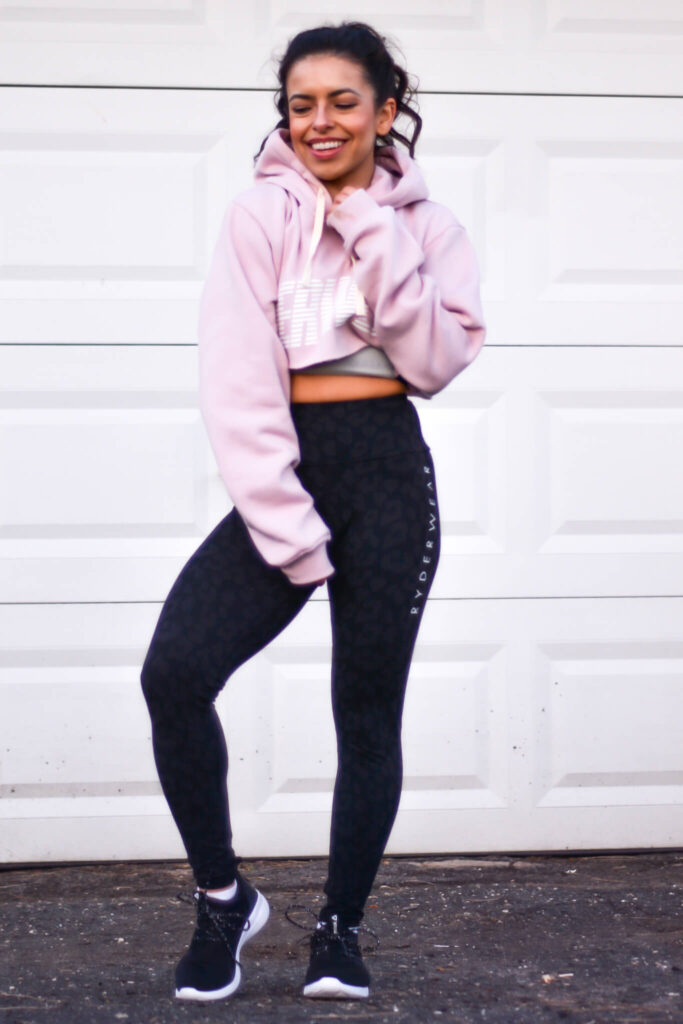 I purchased two sports bras from Ryderwear. The Adapt One Shoulder Sports Bra in Snow Leopard and the NDK Sports Bra in Grey. Overall I was impressed with the quality of these two bras. The fit is similar to the leggings in that they are stretchy and suck you in at the same time. Each bra also comes with removable padding. Which helps to provide a little extra lift if that's your style.
When I purchased the one-shoulder bra I didn't expect it to provide much support. However, I was proved wrong after testing it out during a HIIT workout. It supported me throughout my jumps, kicks, and burpees. Keep in mind that I do have a smaller bust size (32C) so I don't really need too much support. The NDK sports bra might be a better option for you ladies who need more support. The material and fit are similar to the one-shoulder bra but you get more support having two straps.
The bra from the seamless collection is still in very good shape however I can see that the band for the one-shoulder bra is starting to wear out a little bit. I hope that it doesn't start to affect the performance of the bra any time soon because it still supports and looks great.
Cropped Hoodie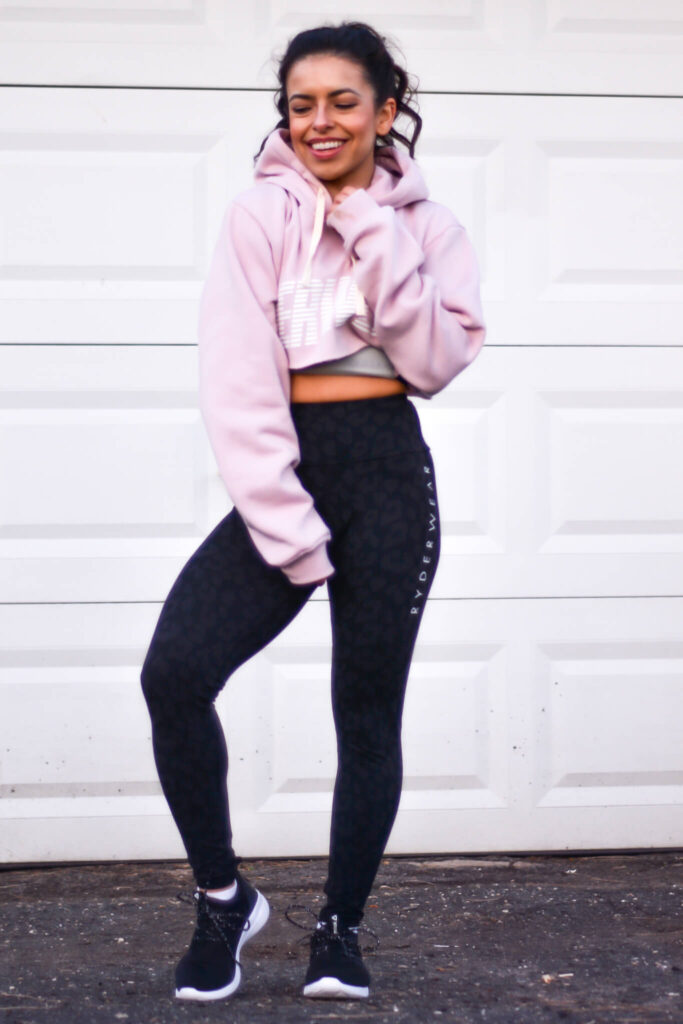 Lately, I've been all about the cropped tops and hoodies. I don't know what it is but I've been loving show off a little sliver of skin lately. Maybe it's because I was too insecure to wear cropped tops in my teens so I'm making up for it in my 30s!
I've been wearing this cropped hoodie constantly and it's still in really good shape. It's super cozy and soft on the inside which is a plus. My only complaint is that the regular price of the hoodie is around $47. Which I think is a little too much money for something with such little fabric. Other than that I have no complaints and would purchase another one in the future.
Overall Thoughts About Ryderwear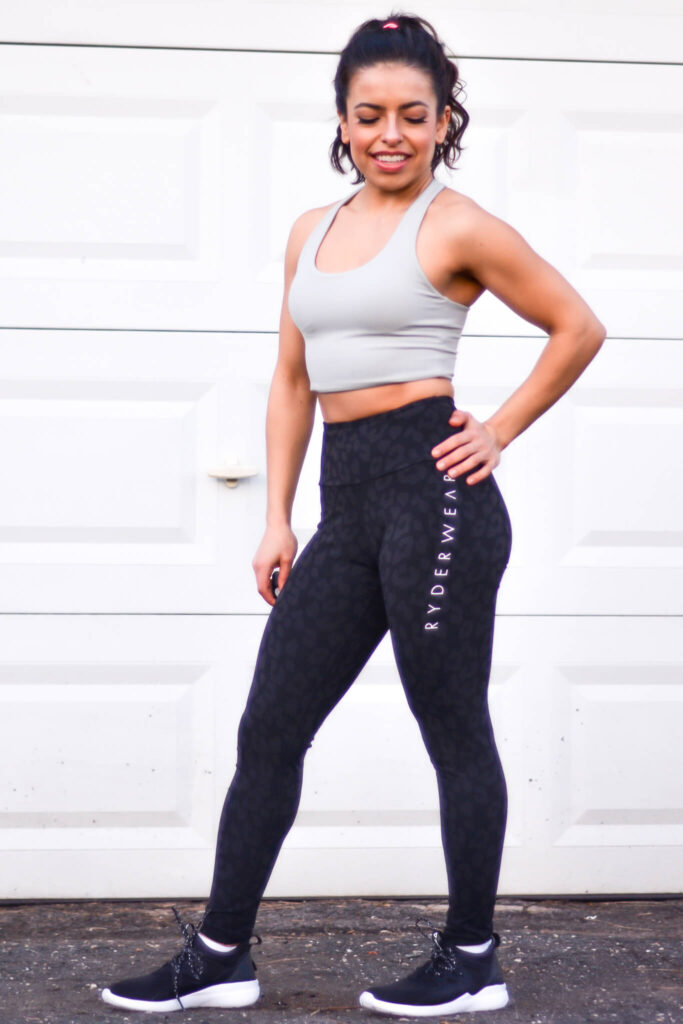 d brand and that the pieces fit really well. However, I think that I'm still going to be on the lookout for other activewear brands. I was disappointed to find my leggings piling already at only just over month of wear.
If you do decide to try out Ryderwear for yourself I would go with leggings in a darker color so that the piling isn't as noticeable. Or just stock up on bras and hoodies as they seem to be better quality!
What do you think of these pieces by Ryderwear? Let me know in the comments if you've ever tried the brands and be sure to shoutout your favorite places to buy activewear!
The Best Workout Clothes For Women That Will Actually Make You Want to Hit the Gym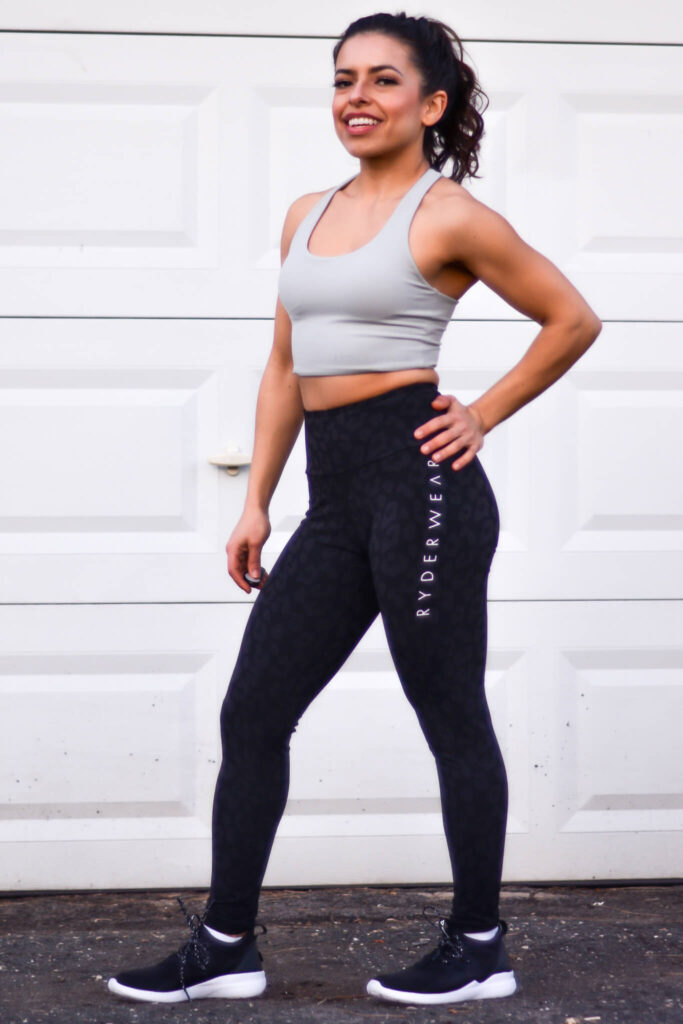 Getting yourself to the gym and on the workout streak of your dreams takes more than just pure motivation – it's about knowing you'll feel your best while you're in there. While setting goals and planning out your routine can definitely help you carve out your path to success, finding the right gym apparel is a major game-changer at the end of the day. When it comes down to it, clothes that make us look just as good as we feel give us the fuel we need to strive for more and take it to the next level.
Mens Gym Clothes & Gym Wear Online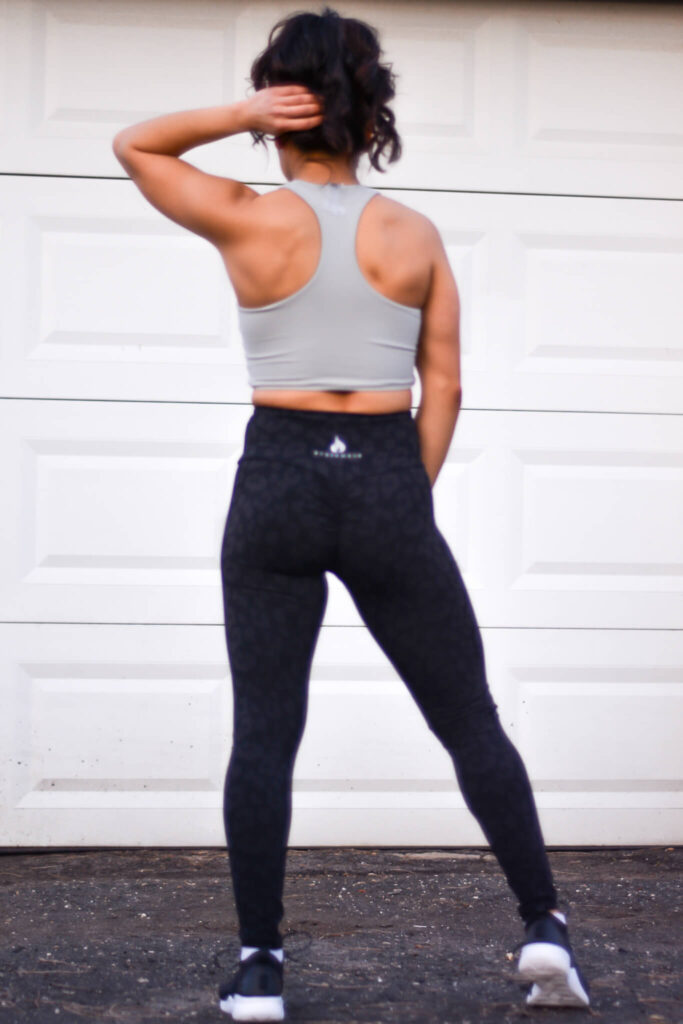 We at Ryderwear take your training schedule as seriously as you do – we want to help you stay motivated and inspired with our stylish and uniquely designed workout clothes for men so that your focus is on your workout, allowing you to take your health and fitness to another level.
Buy The Best Bodybuilding Shoes Online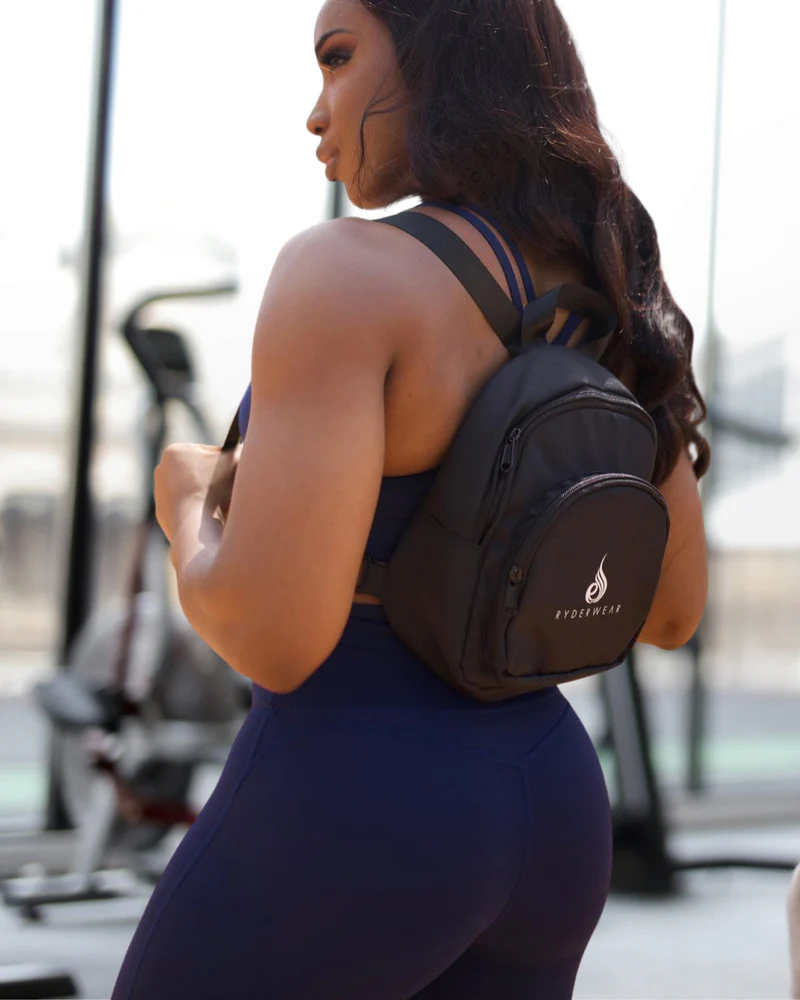 At Ryderwear, we believe that the right bodybuilding shoes act as a performance enhancer, while also protecting the foot and giving it
Best Weightlifting, Gym & Bodybuilding Accessories Online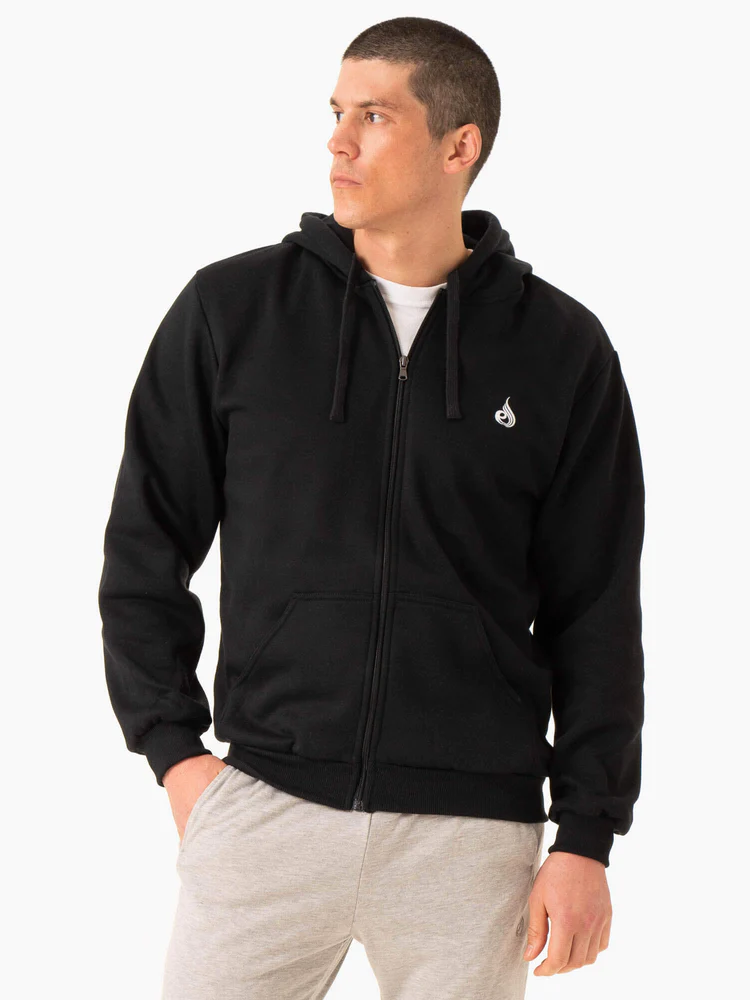 Athletes know they need the best gym gear for the job. As fitness fans ourselves, we realise that this also means choosing top quality accessories – which you can easily find in this awesome collection by Ryderwear. We have put together a great range to take you from a stint of exercising to relaxing with a protein shake afterwards. And as our customers already know, everything is manufactured to a super high standard and created with the best materials to help you achieve the performance of your life.
What collections are on sale?
All of our collections will be on sale, for a minimum 40% off! We're not just talking old stock & XXXL sizes either. We've been feeling extra generous, so we're offering huge discounts on some of our most iconic, high-quality collections. Here's a few sale highlights.
The sale is about to start, why is the site down?
At 1:45PM PDT on April 11th we'll be turning ryderwear.com off. This is so we can make sure you have the best sales experience possible! Instead, you'll find a holding page with a countdown to the start of the sale. It also means you won't be able to browse the site or add items to your basket until the sale goes live at 3:00PM PDT on April 11th so best to get prepped early.
THE MINOR DETAILS
What methods can we use to purchase our new fave items?
All the usual methods! Credit cards, debit cards, Ryderwear vouchers, and Afterpay.
Why can't I log into my Ryderwear account?
Make sure you're entering the correct email address and password with no spelling errors.
Will I get my student discount on top of the additional sale price?
Yes you will! The additional student discount will be taken off the sale price of each item. We see you, students! Remember that any discount codes must be applied before you make your order. Once the order has been processed we can't make any changes!
Are items reserved in my cart while I shop?
No they aren't unfortunately! We recommend making a wishlist of all the items you want before the sale starts, to make it through checkout as quickly as possible.
Will there be delays?
While we've recruited an extra team to help us with the heavy lifting throughout our Easter sale, there is a chance that you may experience slight delays. Rest assured that we're working around the clock to make sure you get your activewear as quickly as possible.
I've sent a support enquiry, when should I expect a response?
Our sales are big, just like your lifts – so we're expecting to see a large increase in the amount of people sliding into our DM's during this period. Don't worry though, our dedicated customer support team will be working tirelessly to answer all of your enquiries (but please allow up to 5 days for a reply).
How long will my parcel take to be dispatched?
Massive deals mean a massive number of orders. While we'll be doing everything in our power to get your activewear to you as quickly as possible, some orders may take up to 5 days to dispatch.
Please note that dispatch is the time it takes from receiving your order to it leaving the warehouse with one of our shipping partners. Delivery time is the time it takes to get to you once our delivery partners pick up your package from one of our fulfilment centres. Please be mindful of this when anticipating how quickly you'll receive your order.
Does Ryderwear ship internationally?
Absolutely! Ryderwear ships to most destinations around the world, just select your country when you're in checkout!
Where will my order be shipped from?
Ryderwear has warehouses in Australia and the UK. The site that you purchase from is where the items will be shipped from.
How much does shipping cost?
All of our regular free and express shipping thresholds will apply for your country, so you can fill your cart without worrying about any extra fees! Click here to view shipping & delivery fees for your location!
Can I have my items in my cart before the sale goes live?
You can log into your Ryderwear account and add items to your cart before the sale goes live, but make sure you've got your wishlist prepped or your cart ready before our holding page goes up at 1:45PM PDT on April 11th. We'll be locking down the site for a few hours and you won't be able browse, add items or checkout. We also recommend hitting the refresh button when the sale goes live to make sure you get those discounted prices!
Will I be able to return items during the Easter Sale?
Of course! You can always return items if things don't quite work out, and Ryderwear has a brand new returns portal in place to make things more convenient than ever. Just remember that multiple items from separate orders will require separate returns labels, as well as separate shipping. Please be mindful that we don't accept returns for items featured in Outlet. If you're worried about sizing or fit and think you may need to make a return, double check what you've ordered (Outlet is final sale, and all Outlet items are labelled as 'No Return' on the website).
How long does it take to process my return?
Due to the possible increase in returns during the sale period, returns may take up to 14 business days to process once the items have arrived back in our warehouse.
I still have a question. How do I contact customer service?
If there's anything we've missed and you have any other questions, then please hit us up at and the legendary customer service team will look after you!
lifters library of the latest training, nutrition & mindfulness insights (as well as everything you need to know about our Easter Hunt Sale).