About Room and Board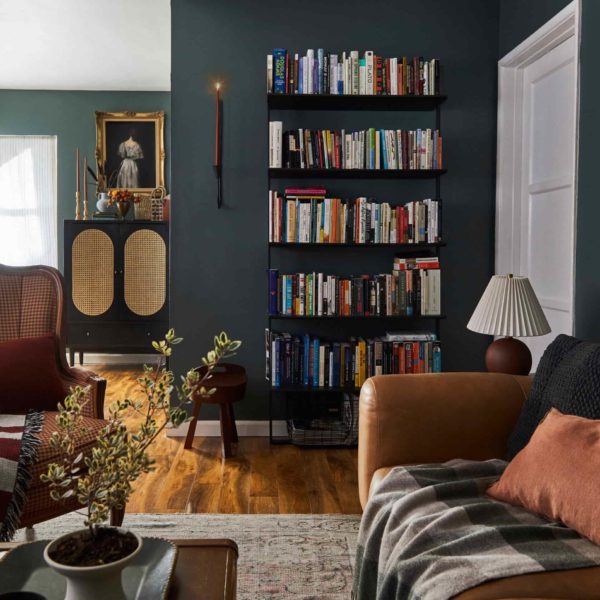 Room and Board: a phrase used to describe lodging with food accommodations… also, a furniture company. Based in the midwest US, Room and Board is a home furniture and design brand sold online and in stores.
With a social media following of 357k on Instagram, 100k on Facebook, and a solid 235k followers on Pinterest, it's safe to say that Room and Board has their fair share of loyal fans.
They are a well-respected brand according to the likes of Forbes, New York Magazine, Home Furnishings News, and Business of Home. But should you really buy from them? That's what we're here to find out.
In this Room and Board review, we'll point out the whos, whats, hows, and whys that you want to know before coughing up money for new furniture: history, highlights, corporate values, best-selling products, and customer reviews.
Overview of Room and Board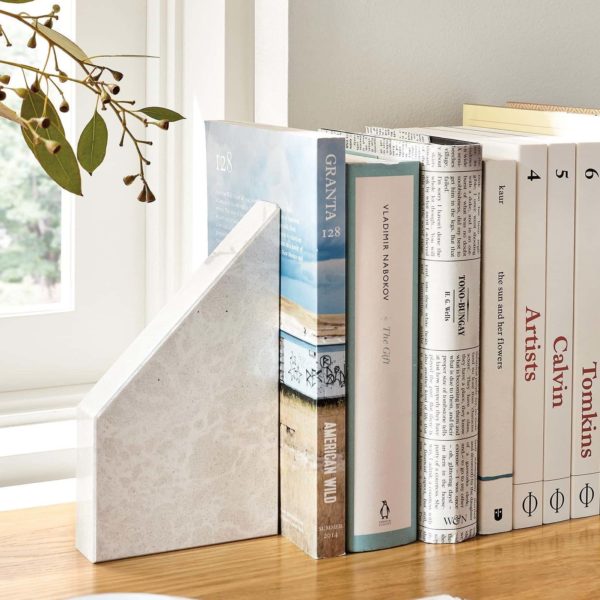 John Gabbert founded Room and Board in 1980. His entrepreneurial spirit was inspired by the simplicity and reasonable prices Gabbert found at Sweden's very own, Ikea.
Yes, this was before Ikea hit the US market! Gabbert beat them to it by launching his own store first with affordable prices and easy-to-assemble, high-quality home products.
Ahead of his time, the Room and Board founder came onto the scene with experience from his parents' furniture store.
From their headquarters in Minneapolis, Minnesota, Room and Board has grown over the last 40 years to where it's at today: 20+ stores across the US and an online store to shop for home at home.
More than 90% of Room and Board's furniture is made in America. The brand is committed to maintaining control over the quality of their service and its environmental impact.
Speaking of which, they are an awarded brand for sustainability in particular. Whenever possible, Room and Board sources materials sustainably and uses recycled materials.
The brand is recognized for being more ethical and sustainable than most furniture brands — especially for being sustainable before it started becoming trendy.
Ultimately, Room and Board's mission is to deliver exceptional products with exceptional service, and without sacrificing strong corporate values.
And now, time to find out if the brand is true to their word. These are the highlights of our Room and Board review:
Highlights
Wide selection of high-end home furniture
Reasonable prices for quality materials
Free design appointments
Offers full-service, fast, easy delivery
Made in the US
Positive customer reviews
Free returns
Financing options available through Affirm
This Room and Board review will now give a breakdown of the most popular products, which will hopefully also help to give you a clearer picture of the brand. So, the next step is to analyze a few customer favorites from different categories — a general (but informative) gist.
Room and Board Sofa Review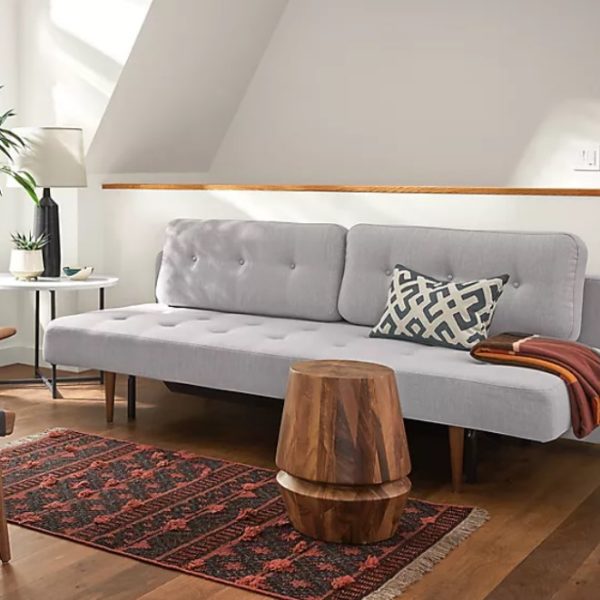 Since this is one of the most basic furniture items you could buy, it's pretty likely you're a prospective buyer of a Room and Board sofa. So let's see what best-selling sofas people are loving
Room and Board Deco Sofa Review
The Deco Sofa is a practical but stylish sleeper sofa. It's an easy-to-set-up and space-efficient couch made with modern, tweed-like polyester. Size-wise, they recommend Queen size bedding.
It's designed to be functional and comfortable with supportive cushions that care about your back. A mattress topper is optional for those who want maximum comfort on their modern sofa.
If you're wondering how it feels to sit on the cushions, it feels firm. The shallow seat gives you an upright sitting position and a contemporary fashion.
As a fun and practical bonus: underneath the seat is a storage sling to hold extra couch comfies: blankets, pillows, snacks perhaps? It's convertible to allow access to the storage sling.
The dimensions of the Deco Couch are as follows:
Overall dimensions: 79″w x 38″d x 25″h
When sling is opened: 79″w x 54″d
Inside Width: 79″w
Seat height: 16″h
Seat depth: 20″d
Leg height: 9″h
Since prices vary depending on your comfort level, this is what you're looking at in terms of cost:
With mattress topper: $1,499
Without mattress topper: $1,299
Room and Board Jasper 96″ Three-Cushion Sofa Review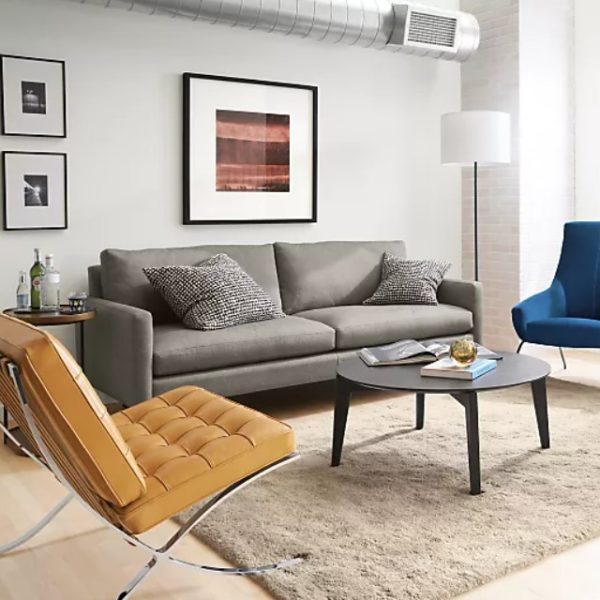 The Jasper 96″ Three-Cushion Sofa is for those who want to evoke a classic but not antiquated style. It's a simple, timeless sofa that would likely fit perfectly into your living room or den.
Let's examine the anatomy: the arms of the sofa are narrow and the legs are light and removable. The legs are made from gorgeously stained maple wood in charcoal.
The couch cushions are blend-down and will sink in as you relax. They're constructed with a durable foam core to keep you upright even as you chillax.
The Jasper is a perfect family couch because its fabric is 100% polypropylene. This material makes it a family and dog-friendly couch as it will sustain itself even through a pet's or kid's accidental (or purposeful) mishaps.
Available in 3 neutral colors and 1 weave pattern, the Jasper 96" Three-Cushion Sofa can and should be customized to your personal style and comfort.
For reference, check out the dimensions:
Overall: 96″w x 36″d x 32″h
Seat height: 19″h
Seat depth: 21″d
Leg height: 7″h
Get yourself this versatile, reliable couch for $1,599.
Room and Board Beds Review
Next on our hit list: Room and Board beds. If you're looking for a reasonably priced but high-end bed, look at these slumber-ready bestsellers.
For each bed, the fabric is available in hundreds of color choices, so you can find every color in the rainbow and more.
Room and Board Hartley Bed Review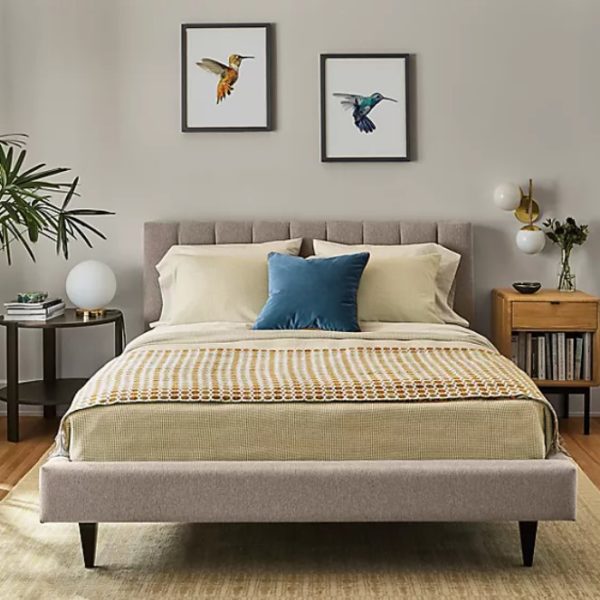 The Hartley Bed is upholstered and comfy maximized. The headboard is padded, which both feels and looks good. Basically, it's designed for you to lounge (or work?) in bed comfortably.
None of the legs are removable from the bed, but you wouldn't want to remove them anyway, because they come in chic modern wood stains like charcoal and cognac.
The mattress does not come included with the bed. It is recommended you use a mattress that is 13" or shorter in height and without a box spring. The hardwood frame and sturdy slats ensure the bed is stable and lasting in quality.
The dimensions of the bed will vary depending on which size you select, but these are the Queen size dimensions:
Overall: 67″w x 89″d
Footboard height: 14″h
Floor-to-mattress height: 11″h
Underbed Clearance: 53″w x 80″d x 7″h
Here's what we found in terms of cost (size-dependent, of course). All sizes have the option of a higher headboard for an extra $100:
Twin – $1,499
Full – $1,699
Queen – $1,799
King – $1,999
California King – $1,999
Room and Board Ella Bed Review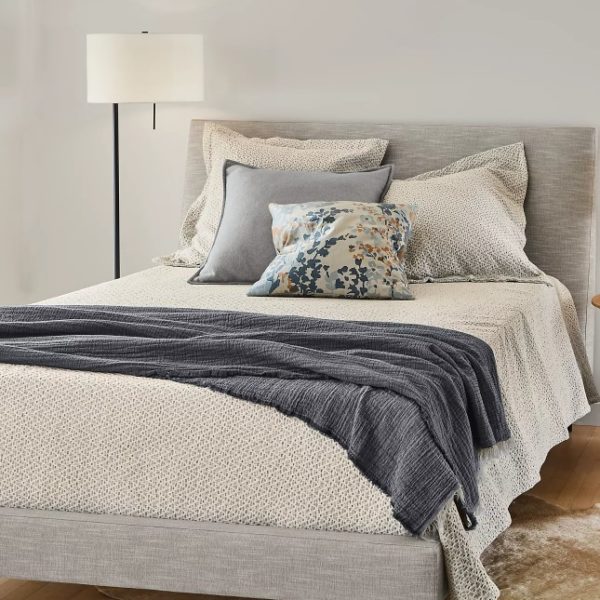 The upholstered Ella Bed is another modern-design bed. It's simple yet sophisticated with an angled headboard and elegant legs holding her up.
This bed is sturdy. There's no need for a box spring with Ella because the bed frame and mattress system are secure, supported, and comprehensive. Your recommended mattress height is 13" or shorter.
The Ella Bed legs are made of steel, and this lovely steel can be fashioned as a round leg, square leg, or taper leg. For the finish, you can choose between classic stainless steel, brushed gold, or elegant graphite.
A Queen size Ella Bed will have these dimensions:
Overall: 44″w x 84″d x 43″h
Headboard height: 46″h
Footboard height: 13″h
Floor-to-mattress height: 11.5″h
Underbed clearance: 44″w 61″d 7″h
Depending on size, you're looking at these prices:
Twin – $1,499
Full – $1,599
Queen – $1,699
King – $1,899
California King – $1,899
Room and Board Coffee Tables Review
Room and Board coffee tables are some of their best-selling furniture items, too. The brand makes a wide selection for various styles and purposes, but for now, let's just glance at one example.
Room and Board Parsons Coffee Tables Review
Parsons Coffee Tables are customizable to your liking, with choices for the table top, base, size, and leg style. But the essential table design ensures it stays modern and on-trend, since classic never goes out of style, does it?
These tables are held up with a carefully hand-welded frame. Wooden legs are finished with lacquer and appear rich. Note that glass and stone tops are not attached to the table, so you shouldn't sit or stand on it.
There are too many customizations and variations in price to list here (trust us), so we'll just tell you the default model Parsons Coffee Tables price is $919 — remember this is with a natural steel base, walnut top, and standard size of 48″w x 24″d x 16″h.
Prices go up once you start adding extra fancy additions like a clear glass top or stainless steel base.
Room and Board Chairs Review
Bestselling ​​Room and Board chairs, anyone? Though limited, this section of our Room and Board review should give you a general idea of the brand's chairs selection.
Room and Board Cora Chair Review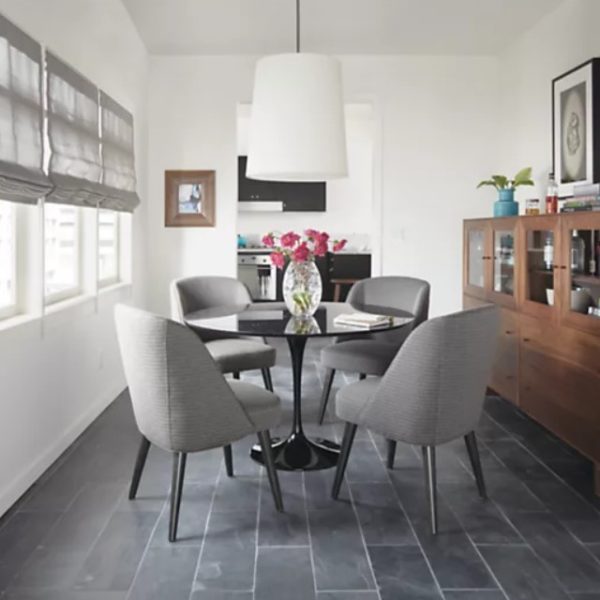 The Cora Chair is chic but still looks comfy. Though it doesn't have arms to rest yours on, the chair considers your comfort with a supportive cushion and frame.
The cushions and back of the chair are tight to encourage an upright seat. With a foam-core interior, the cushions are reliably sturdy.
The Cora Chair is supported with webbing seat suspension attached to the wood frame of the chair. This makes the chair even more durable but without the need for more heavyweight support.
Check out the dimensions to dream about where this chair would best go in your space:
Overall: 22″w x 21″d x 35″h
Inside width: 18″w
Seat height: 18″h
Seat depth: 18″d
Leg height: 14″h
Prices vary depending on which of the hundreds of fabric color choices you choose. In the standard Declan saffron fabric, the Cora Chair is $549.
Room and Board Dining Tables Review
The last category in our Room and Board review of bestsellers is dining tables. One dining table, in particular.
If you're shopping for a new supper spot, check out this gem of the Room and Board dining tables.
Room and Board Parsons 2″ Thick Leg Review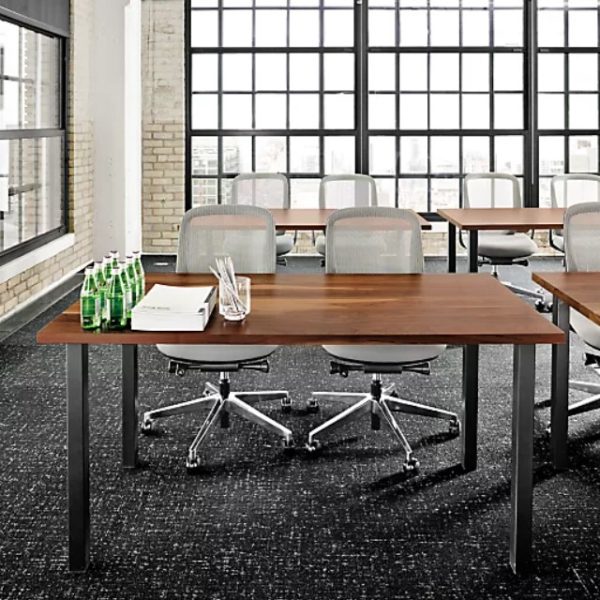 The Parsons 2″ Thick Leg dining table is like the Parsons Coffee Tables up above: modern but classic, and highly versatile. From the base to the top and size of the table, you choose what you eat on, darling.
The table has 2" thick legs and a standard natural steel base and walnut wood top. In the standard size, this dining table seats 6 diners.
Overall: 60″w x 36″d x 29″h
Apron-to-floor height: 26″h
Floor-to-bottom height: 26″h
Space between legs: 56″w x 32″d
The Parsons 2″ Thick Leg dining table costs $1,469. With extra customizations, you can make it extra fancy, but also extra expensive.
Who Is Room and Board F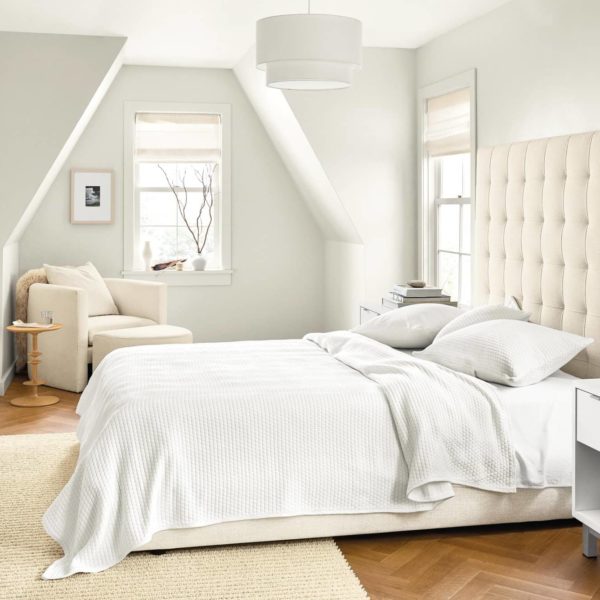 Our Room and Board review found that the company is for Americans with an interest in home furniture that lasts. If you believe in buying high-end things as an investment, then this brand could very well be for you.
Customer reviews are all-around positive, with most agreeing the furniture is worth it, so if it's within your budget, Room and Board is for you. Online or in-person stores exist so you can choose which is most convenient for you to buy from.
Room and Board Reviews: What Do Customers Think?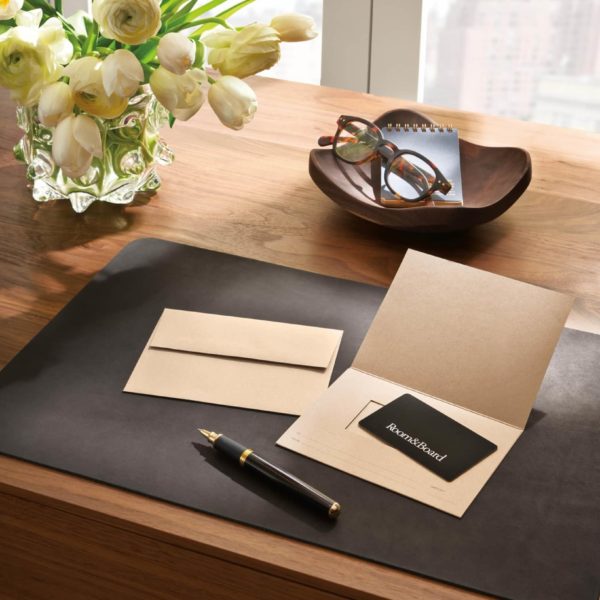 To round out this Room and Board review, it's time to put customers in the spotlight. We gathered testimonials from the brand site and external sources Sitejabber, Slumber Search, and Reddit to get the full scoop.
First, let's start at the base: the brand site itself. Online buyers have left hundreds — no, thousands — of reviews. Most are positive, complimenting everything about the online ordering experience from the website to the wide selection of products, quality, customer service, and delivery.
From our above Room and Board review of best-sellers, here are some star ratings to give you an at-a-glance overview:
Deco Sofa – 4.7/5 stars from 264 ratings
Jasper 96″ Three-Cushion Sofa – 4.4/5 stars from 340 ratings
Hartley Bed – 4.9/5 stars from 199 ratings
Ella Bed – 4.7/5 stars from 292 ratings
Parsons Coffee Tables – 4.8/5 stars from 139 ratings
Cora Chair – 4.8/5 stars from 239 ratings
Parsons 2″ Thick Leg – 4.7/5 stars from 391 ratings
The much-loved Hartley Bed had gorgeous reviews, with customers saying they have never had a better bed in their life. Apart from product quality, the service was "top notch":
"The communication, the on time delivery, the complimentary bed assembly/ set up. I did not have to lift a finger and the delivery team was very professional, courteous and fast! This bed is very well made, … sturdy and substantial."
A few customers left reviews on Sitejabber, giving the brand an average of 4.4/5 stars. They testify that the brand serves high-quality products for reasonable prices, all niceness of materials considered.
Some buyers even recall how certain pieces of furniture end up as beautiful "family heirlooms." The authentic designs are compelling and cherishable, not to mention sturdy. The brand shows their sustainability in this way, too, by selling products that last.
This parent explains how they appreciate the durability of Room and Board's furniture:
"Our kids table and glider was our first purchases, and I can say after 7+ years of abuse they have held up amazingly well. The table and chairs have crayon marks that wipe right off, and the glider looks like it did the day it was delivered."
It's always nice to know that what you're buying will actually last, especially when it's furniture. Like, you don't want to be buying a new sofa every year.
Reviews on Slumber Search agree about the brand: recommendable! Customers say the fashionable styles show a certain beautiful "attention to detail." The quality is also worth the prices (though the prices do get up there).
One customer's Room and Board review explained how they appreciate the heart of the brand — their sustainability policies and social responsibility. Customer service reps highlight and embody the brand's strong corporate values, which goes a long way for many customers:
"One staff member explained to me their committed core value system, which is incredibly significant in times like these. … They also have a long list of sustainability/environmental commitments. So it's no surprise that pieces you get here can last a lifetime."
Furniture enthusiasts who visit the stores in person give a different perspective in their testimonials. Browsing the pieces live in the flesh reveals just how high-quality they are — potential buyers turn into actual buyers pretty quickly.
People are happy to rummage through a wide selection of stuff in order to find that exactly-right Goldilocks fit for them. According to most customers, Room and Board furniture is visually gorgeous, functional, well-made, and worth the price:
"The selection of different sofas styles is remarkable. The swivel chairs are so amazingly comfortable that I wish I could hang out there with a book and a latte… No made in China, here. You get what you pay for."
Also, buyers really love the fast delivery provided by Room and Board. Many say orders arrive within a week or earlier, like this customer's positive testimonial:
"Deliverymen called 30 minutes early like they were supposed to and even arrived early. They were super nice and assembled all the furniture quickly."
Lastly, on Reddit, customers share valuable feedback. This customer backs Room and Board for their excellent customer service and quality of products and delivery:
"Changed the order twice with no charge or hassle… Upholstered bed has metal slats for the mattress, instead of the cheap wooden ones most beds come with. We have had two deliveries from them, and both showed up within 20 minutes of the start time of the delivery window."
Customers on the brand site, Sitejabber, Slumber Search, and Reddit all agree Room and Board is a good brand. With high-end quality, fast and easy delivery, generous customer service, and higher standards for sustainability, this company isn't one to miss.
Is Room and Board Worth It?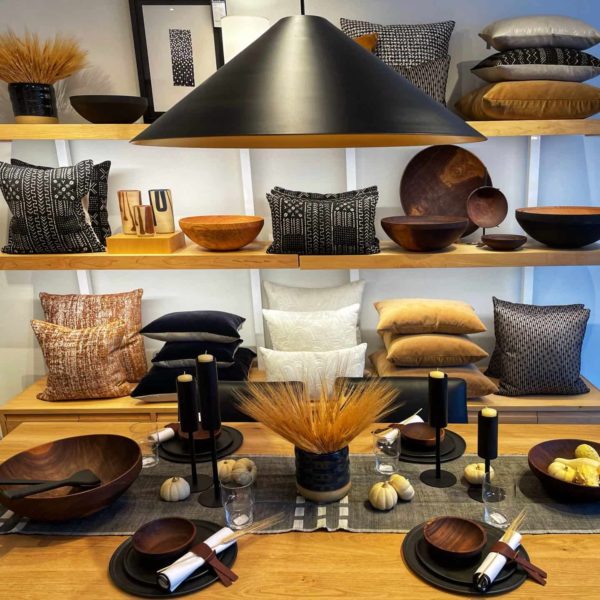 Okay. After this Room and Board review, what's the final verdict? Worth it!
Customers rave about this furniture brand for multiple reasons: mostly, buyers stay loyal to Room and Board because of consistent product quality, sustainable materials, fast full-service delivery, and kind customer service. Whether in-store or online, customers love them.
Also, this is a brand that is, without a doubt, raising the bar for sustainability — in the eCommerce world and the real world. Since before it was cool to be kind, Room and Board has been implementing more ethical policies. From the get-go, they prioritized sustainability.
To this day, they are ahead of the curve with corporate social responsibility. They aren't afraid to stand out in the industry. It's clear ethics are the heart of this brand. Although some prices are higher because of sustainable practices, the product quality makes it a worthwhile investment.
Room and Board Promotions & Discounts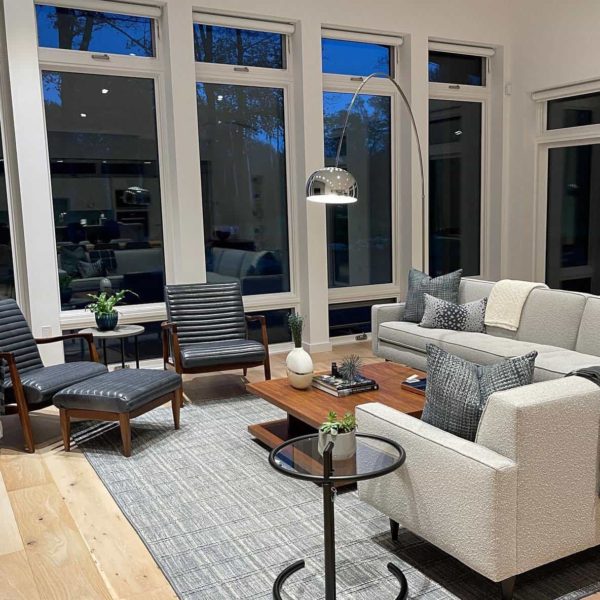 Our Room and Board review team discovered a couple of ways you could save now on furniture:
The Clearance Section is always offering 20 – 50% off deals for discontinued items
Sign up for the newsletter and follow them on social media to stay informed of the latest deals
Where to Buy Room and Board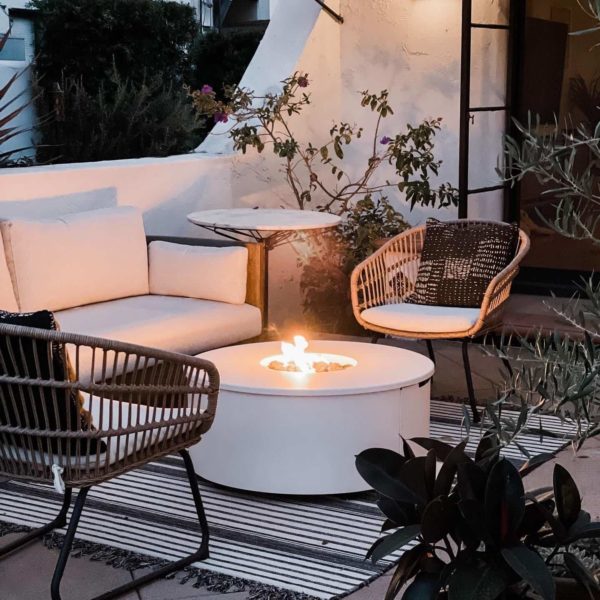 You can buy Room and Board online at RoomAndBoard.com or in stores across the US. Check out the site's store locator to find the location closest to you.
FAQ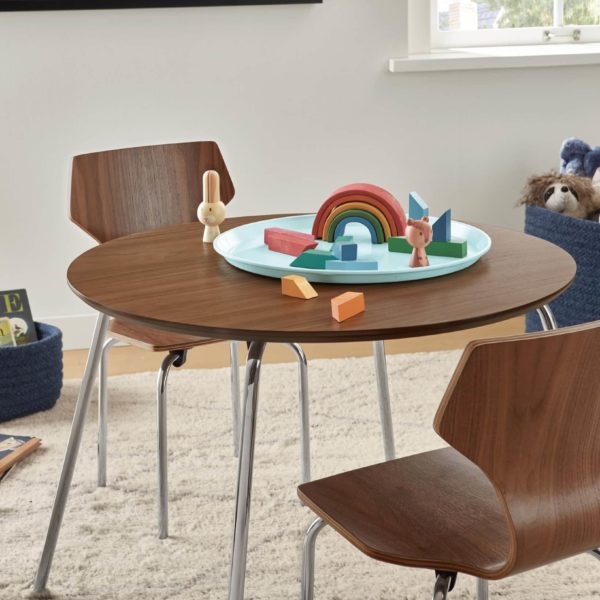 Who owns Room and Board?
Room and Board is owned by John Gabbert.
Does Room and Board ship internationally?
Unfortunately, Room and Board does not ship internationally. They only ship within the US, except for very special cases. You have to fill out a request form to possibly ship some Room and Board furniture to you.
What is Room and Board's Shipping Policy?
Room and Board offers full-service delivery within the US for $79 per trip. Full-service means bringing the furniture into your home and assembling it. You can be specific about the delivery timing once you order.
For orders of one large accessory or a small furniture item, shipping is $25 through UPS Ground.
What is Room and Board's Return Policy?
Awesome news: free returns! You won't be charged extra for shipping or restocking — no nonsense. When you return something, you'll receive a full refund and can be on your merry way without additional fees.