About Rebecca Minkoff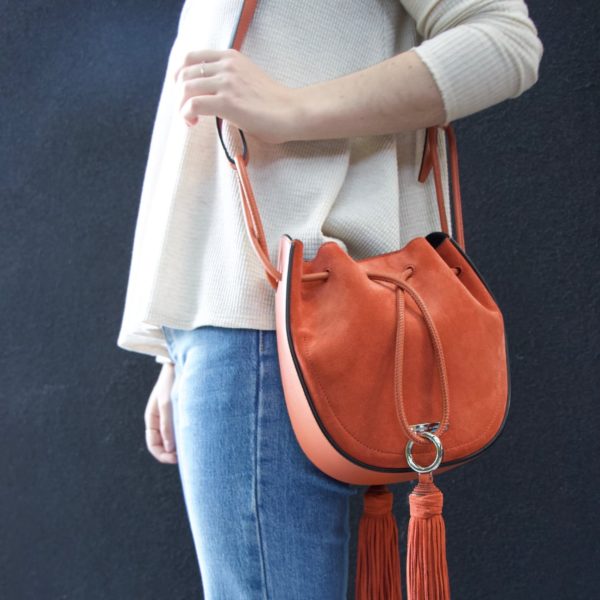 If we were to summarize the Rebecca Minkoff collection, it would be urban chic hitting the New York streets. This designer label is best known for its upbeat, contemporary women's wear, ranging from frilly office blouses to vintage-style leather jackets.
Over the years, Rebecca Minkoff's designs have been celebrated throughout the fashion industry. Coupled with an impressive following of over 916k on Instagram, their collections are featured in magazines such as Motherly, E! Online, and Vogue.
There's a good chance that you've seen Rebecca's bags fashioned by several celebrities, including Hayden Panettiere, Lindsay Lohan, and Hilary Duff.
Don't let the catwalk lights blind you. Is the brand really worth all the glitz and glam? Keep reading, as this Rebecca Minkoff purses review provides a comprehensive look at the company, its bestsellers, customer ratings, promotions, and more, to help you decide if they deserve a second look.
Overview of Rebecca Minkoff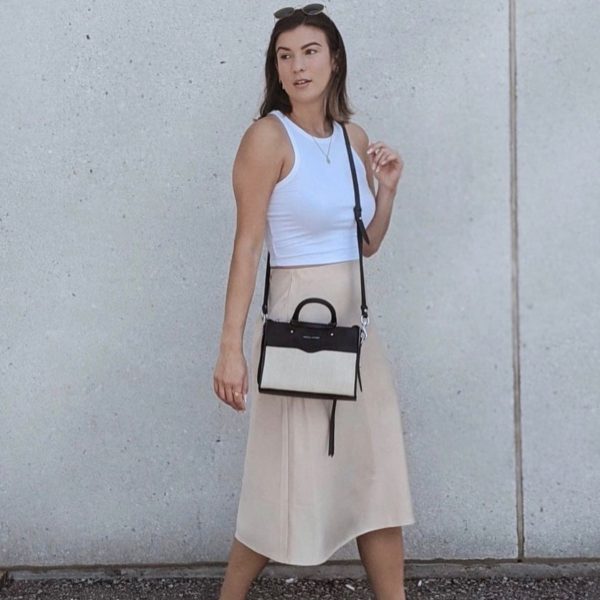 For Rebecca, it wasn't just an ordinary piece of tourist merch; it was her livelihood. You can give credit to her for designing a unique version of the 'I Love New York' t-shirt, which made an early appearance on The Tonight Show in 2001.
Coupled with her early success, Minkoff kept the train rolling as she debuted the 'Morning After' bag in 2005. From there, she was forever cemented as an important figure in the fashion industry.
Bold, empowering, casual, and urban-chic—these are basic descriptors for Rebecca Minkoff's collection. Since its establishment in 2005, this New York-based company has produced the finest luxury handbags, accessories, and clothing for women.
They're also home to the Female Founder Collective and the Superwomen podcast. Rebecca herself has also won widespread recognition for her work, as she was awarded the Breakthrough Designer Award in 2011.
Before we get into this Rebecca Minkoff purses review, let's take a look at some initial pros and cons:
Pros
A variety of luxury clothing, accessories, and handbags to choose from
Offers a sustainability-focused collection for ethical shoppers
The brand is part of the Female Founder Collective
Provides Klarna as an alternative payment option
Free ground shipping on all domestic orders
Cons
Pricier than other retailers
Limited customer reviews
Let me set the scene for you: It's the late 2000s, which means we're in a decade into low-waisted bottoms, baby doll dresses, and Y2K-inspired sunglasses. Oh, and let's not forget the iconic Rebecca Minkoff handbag, which was the hottest accessory of its time.
But like Juicy Couture and Lacoste, this designer label managed to reinvent itself to stay on-trend with today's fashion standards. Don't worry; it still has that classic, nostalgic tinge of old-school celebrity wear.
Aside from handbags, Rebecca Minkoff is also known for their refined, contemporary streetwear aesthetic, which is reflected in the blouses, dresses, jackets, shoes, and pants. If you're looking to cop Anne Hathaway's look from The Devil Wears Prada, you've come to the right place. This Rebecca Minkoff purses review will highlight a few of the brand's best-selling pieces to date.
Rebecca Minkoff Purses Review
The late 2000s was an era of giant handbags. I know, it's kind of mind-blowing, isn't it? Today, it's all about Lizzo's tiny Jacquemus clutch. For now, let's set the clock back to capri jeans and skinny scarves.
This Rebecca Minkoff purses review will spotlight a few of the brand's hottest picks in its carry-on collection, from crossbody satchels to convertible backpacks.
Rebecca Minkoff Mini M.A.C. Crossbody Review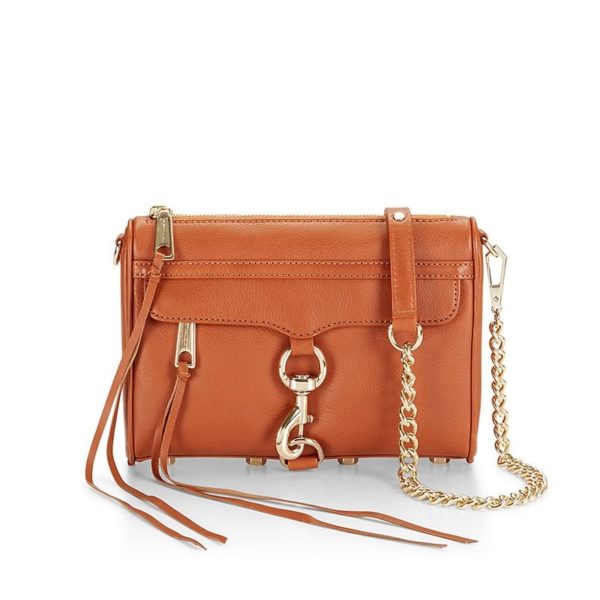 I'm 100% sure that Miranda Priestly would rock the Mini M.A.C Crossbody purse. Hailing from the Rebecca Minkoff handbags collection, this intimidating carry-on features an espresso-stained front constructed out of crocodile leather.
To help give off that menacing, boss-babe look, it's finished off with silver chains and accents. I can feel Andy Sachs quivering in her boots.
This Rebecca Minkoff crossbody satchel isn't just for looks; it's also extremely functional. Held together with a front zipper pocket and an adjustable chain strap, this carry-on is fit for on-the-go moments.
Sadly, the Mini M.A.C Crossbody purse is currently sold out, but once it's back in stock, it retails for $83 instead of the $209 markup.
Rebecca Minkoff Megan Tote Review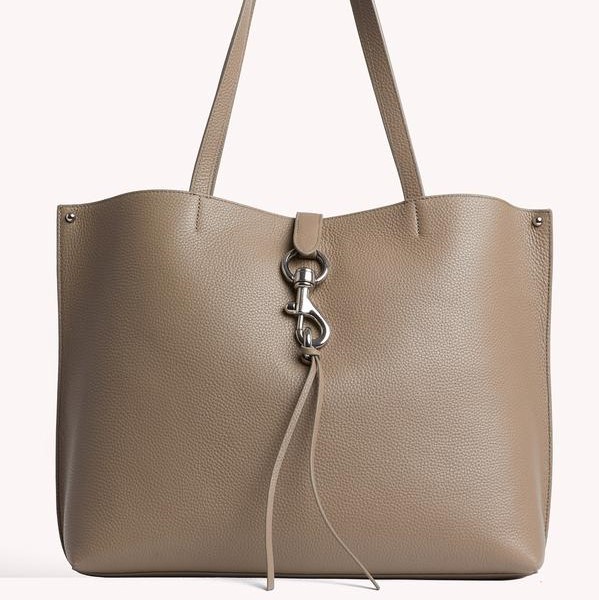 The typical New York city breadwinner demands a specific sort of look. It usually entails a blazer, a body-con dress, a pair of office-appropriate heels, and the right set of sunglasses.
Of course, we can't forget the iconic carry-on. If you're headed off to your 9 to 5 job, it's best to do it in style with the Minkoff Megan Tote.
Part of the Rebecca Minkoff bags collection, this simple and refined purse keeps things subtle yet classy for meetings and casual office days. It's made out of soft, pebble-textured leather, which is dyed in a universal black shade.
Finished off with a skinny strap, a dog clip front, and decorative tassels, this carry-on can help give off that 'editor-in-chief' sort of vibe. The Minkoff Megan Tote retails for $198. It's expensive, but high fashion demands sacrifice, right?
Want to smell like a modern-day goddess? The 100ml Eau de Parfum can help you achieve that ethereal vibe. Enhanced with sensuous tobacco, bright jasmine, and fresh coriander, this elegant fragrance delivers a punch of power but in a more casual manner.
This Rebecca Minkoff perfume is warm and intoxicating in aroma, which does wonders in keeping the center of attention around you. We recommend rubbing it on your inner wrists and decolletage.
Offered in a small glass jar for $95, the 100ml Eau de Parfum can easily slide into your Rebecca Minkoff Mini Mac bag.
Rebecca Minkoff Apple Watch Strap Review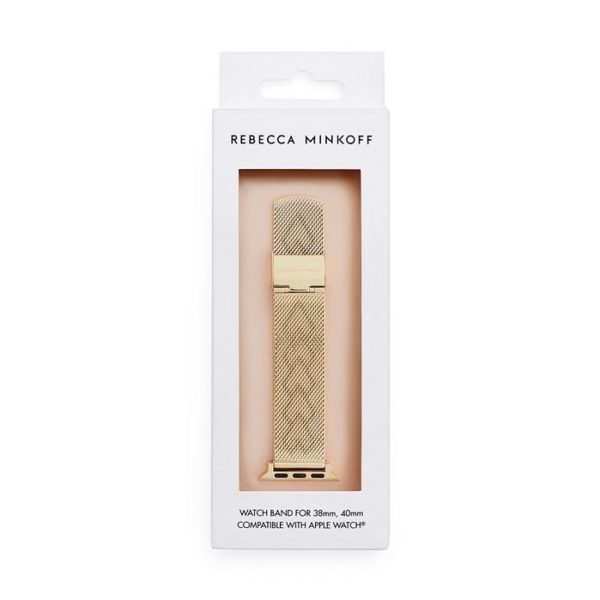 The Apple Watch Strap from Rebecca Minkoff acts as a subtle flex compared to the regular leather wristband. This stunning piece is made out of stainless steel and further enhanced with a gold ion plated piece. It's compatible with many Apple products, including Series 1, 2, 3, and 4.
The Rebecca Minkoff Apple watch band would look amazing with a stunning manicure or a set of stacked rings. We're awarding extra points to those who decide to pair it with the Rebecca Minkoff mini mab tote.
For a piece as classy as the Apple Watch Strap, customers should expect to pay $79. Sadly, this accessory is currently sold out on the brand's website.
Is Rebecca Minkoff A Luxury Brand?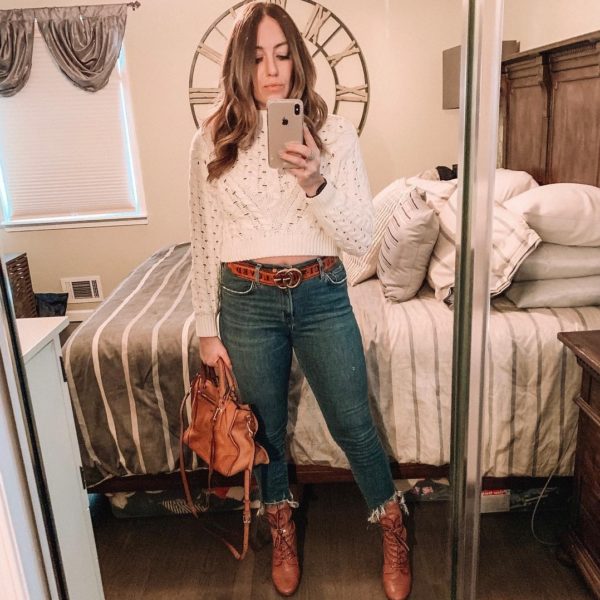 From the products we've covered so far, it shouldn't come as a surprise that Rebecca Minkoff is a luxury brand. Most handbags and clothing pieces retail above $100, which is usually within the ballpark for most in-house designer labels.
Who Is Rebecca Minkoff For?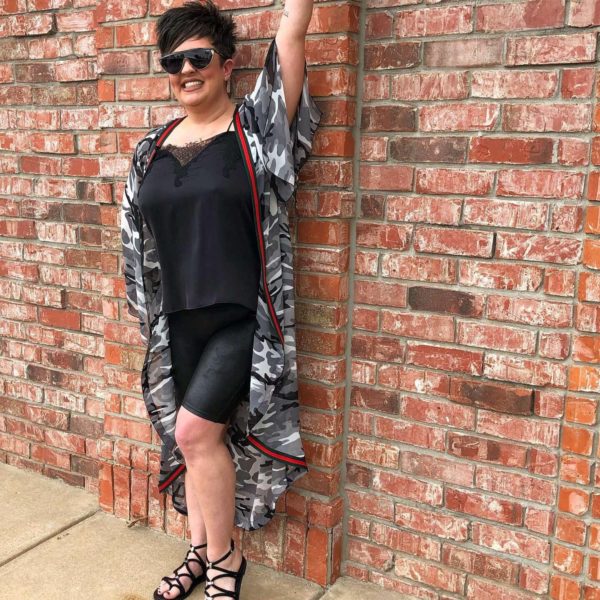 The Rebecca Minkoff collection embodies an aesthetic that could appeal to most. They specialize in urban contemporary, which usually entails conservative silhouettes and office-appropriate clothing. It's definitely on par with casual city fashion, considered a more elegant take than streetwear trends such as hypebeast and skater-chic.
Comparison: Rebecca Minkoff vs. MKF Collection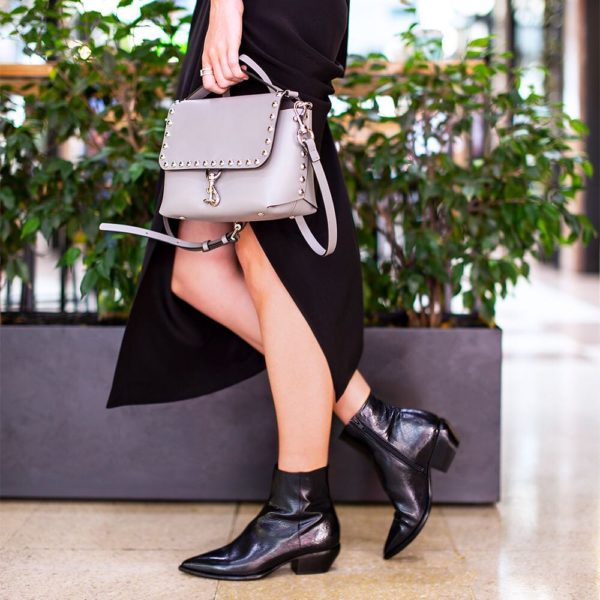 All designer labels have to offer something different. It's the only way to differentiate themselves from the competition. With that in mind, how does Rebecca Minkoff compare to other fashion brands such as the MKF Collection?
To help readers answer that question, we've rounded up a few similarities and differences between these two companies. Let's dive in.
Rebecca Minkoff:
Specializes in casual, contemporary wear for women
Known for its collection of handbags
Offers a sustainable category for ethical shoppers
Pricier than other retailers
MKF Collection:
Also known for its handbag collection
Pushes a sustainable and ethical mindset throughout its products
Offers designs for men
Around the same price point as Rebecca Minkoff
It all boils down to personal taste. For instance, Rebecca Minkoff can act as a viable solution for those who want to purchase clothing outside of handbags. But If you're strictly within the market for purses, the MKF Collection can serve as another excellent option.
Rebecca Minkoff Reviews: What Do Customers Think?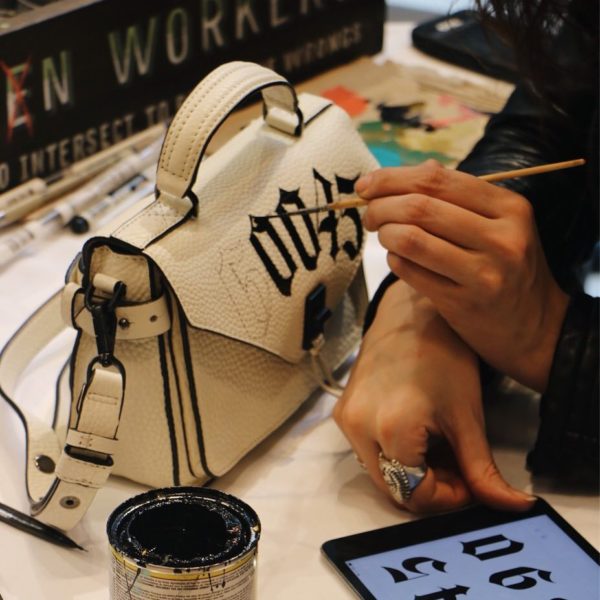 Despite its widespread popularity, is there any substance in style when it comes to Rebecca Minkoff's extensive collection? It's time to do a bit of online investigating.
So far, the reviews are quite promising, as the brand's official page showcases a total of 12.2k testimonials with a shining score of 5/5 stars. For a better look, let's take a short glance at where ratings lie with the company's best-selling products:
The Megan Tote in Sandrift: 30 reviews with 4.9/5 stars
The Ruched Clutch in Black: 27 reviews with 4.8/5 stars
The Chevron Quilted Jumbo Love Crossbody bag: 58 reviews with 4.9/5 stars
It's Insta-likes all around. A good number of customers are raving about Rebecca Minkoff bags, as they are reportedly stylish, high quality in construction, and functional for on-the-go storage. In addition, most buyers rated the brand's purse collection as 'just right' when it comes to size.
"This bag is fabulous. Great quality, stylish, but classic. It can be worn with any outfit, casual, dressy, and has enough room to carry everything," one customer wrote for the Chevron Quilted Jumbo Love Crossbody bag.
"What a great purchase," one reviewer detailed for the Megan Tote bag. "The leather is very soft and of high quality. I'm definitely going to get it in other colors."
Independent blogs, such as Chrissy Chitwood, also left a commendable review towards Rebecca Minkoff purses. For the Small Body Cross Bag, the author stated that it served as the perfect addition to any ensemble.
"This handbag is leather, and on the more inexpensive side for quality leather crossbody bags! I like the quilted pattern. The part chain, part leather strap adds style and edge."
It seems that purchasing from Rebecca Minkoff is safe when it comes to finding quality craftsmanship
Is Rebecca Minkoff Worth It?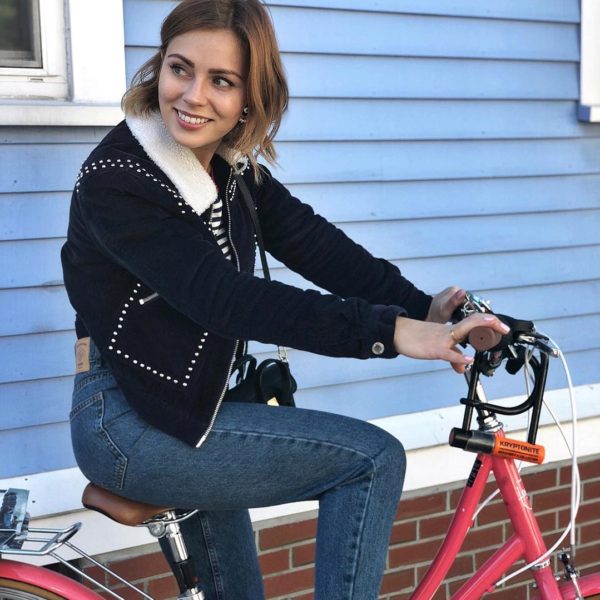 Rebecca Minkoff is a great place to shop for upbeat, contemporary women's wear. From handbags to leather jackets, its collection embodies a sort of timeless feel.
In the brand's own unique way, they manage to marry the nostalgic class of the late 2000s with today's modern aesthetic. It's expensive, but what can you expect from a luxury brand? According to hundreds of customers online, it seems well worth the price.
There's a good chance that you'll walk away happy with your purchase. Overall, this Rebecca Minkoff purses review generally recommends that you check this brand out.
Rebecca Minkoff Promotions & Discounts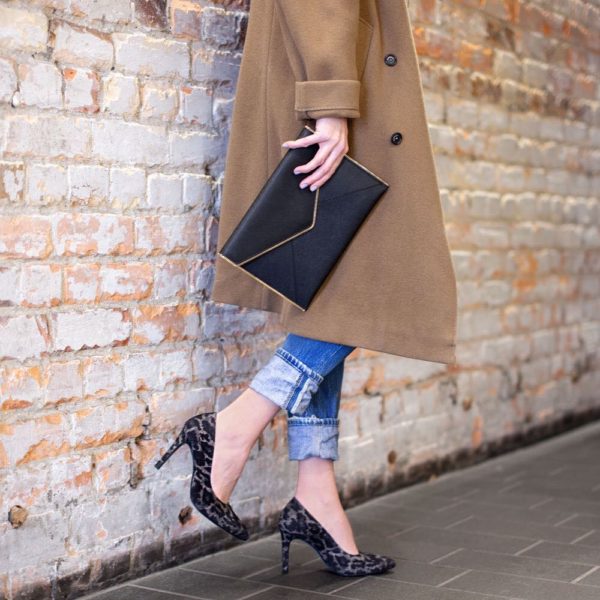 This Rebecca Minkoff purses review found out that they have a sale outlet where customers can find select items for a discounted price.
In terms of their refer-a-friend program, buyers can get $25 off their next order by sharing the brand's affiliate link.
If a 15% off discount code sounds good to you, sign up for the company's newsletter to take advantage of this deal! Finally, users can join the RM rewards program to get exclusive access to deals and perks in the future.
Where to Buy Rebecca Minkoff
Looking to buy the Rebecca Minkoff tote for yourself? Customers can head over to rebeccaminkoff.com to see what they have in store. You can also find them at select retailers such as:
Amazon
Nordstrom
The Bay
Saks Fifth Avenue
Bloomingdale's
Farfetch
FAQ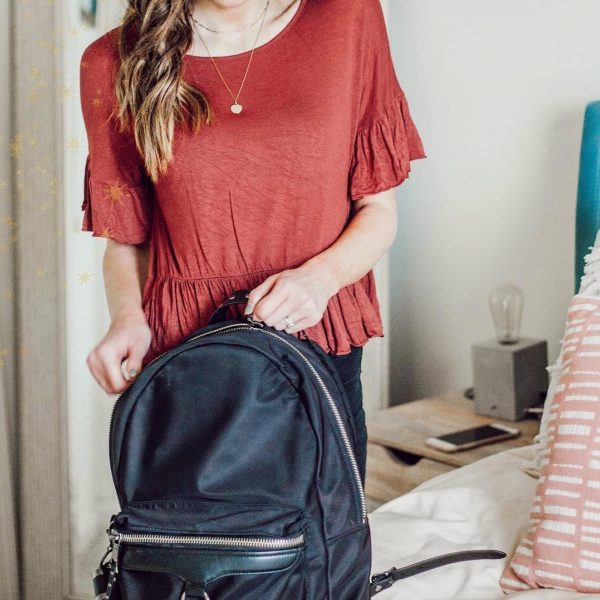 Where is Rebecca Minkoff made?
Unfortunately, Rebecca Minkoff doesn't disclose any information as to where their products are made. We do know that the brand's headquarters are located in New York City.
What is Rebecca Minkoff's Shipping Policy?
This Rebecca Minkoff purses review is happy to report that they offer free ground shipping for domestic orders. If you live outside of the United States, this applies to purchases that are above $300.
The brand provides a tracking number for customers to use. If you need more details on delivery times according to destination, the brand provides a comprehensive list on its website.
What is Rebecca Minkoff's Return Policy?
Rebecca Minkoff offers a 30-day window for customers to send back their orders. Items that are marked as 'final sale' are considered ineligible for returns.
Sadly, they do not cover shipping costs for international purchases. To initiate the process, buyers can access the return portal found on the company's website.