Overview Of Purple Pillow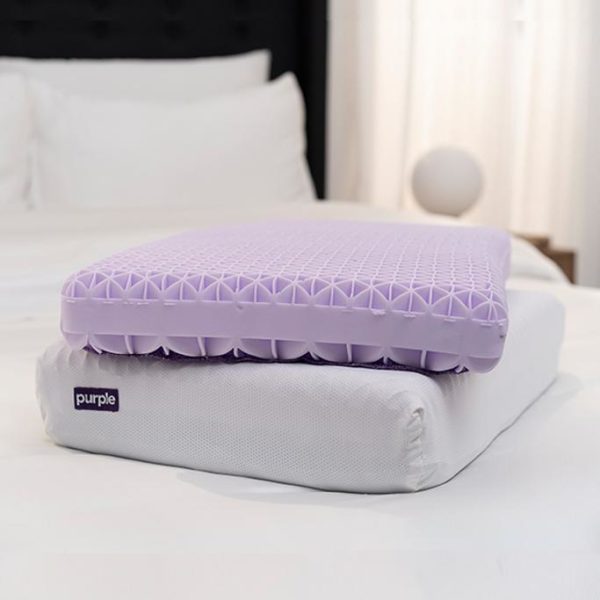 You might know Purple from its silly, yet informative mattress ads. Remember the human egg drop test?
While I hope you won't be handling raw eggs in bed any time soon, the brand brings an important point to light about its mattresses and pillows: they cradle the most delicate of objects. Since this is a Purple Pillow review, the object of importance here is your head.
Like its mattresses, the Purple Pillow is, well, purple. Made with the brand's signature honeycomb-like grid, it's nothing like any down or memory foam pillow you've ever used before. In this Purple Pillow review, I'll get up close and personal with this unique product that's designed to give you the best sleep of your life.
In this bite-size review, I'll take an in-depth look at the pillow itself. And then I'll explore its key features, customer feedback, and more. Let's view some key highlights first.
Highlights
Purple Grid™ + 2 boosters
Ergonomic support
Hypoallergenic
Non-toxic
Made in the USA
Long-lasting
Free shipping
One-year warranty
Purple Pillow Review
It's time to dive into this Purple Pillow review. And truly, I've never seen another pillow quite like this one. Constructed from Purple Grid™ with adjustable boosters, you'll enjoy the cradling support and cooling this brand is known for. So what's in the pillow? Let's break it down.
First is the Purple Grid™. It's about 3" in height and is made from hyper-elastic polymer. This layer is quite firm. Next are the boosters. You can add the ½" booster or the 1" insert to find your ideal height.
Ever woke up with a stiff neck? If so, your neck was probably out of alignment. Sleeping with your neck in alignment is critical to a good night's sleep and that has a lot to do with the height of your pillow. The Purple Pillow is apparently the best pillow for neck pain and headaches.
Performance
Users love this pillow for how well it holds up over time. Some folks say they've had it for many years and the Purple Pillow has retained its shape. I've read that it's a pretty firm pillow, so, it isn't the best option for stomach sleepers. If you're a back or side sleeper, however, it comes highly recommended.
Need more support? No worries! Your Purple Pillow comes with two boosters. So you can adjust the height to find your perfect match.
Design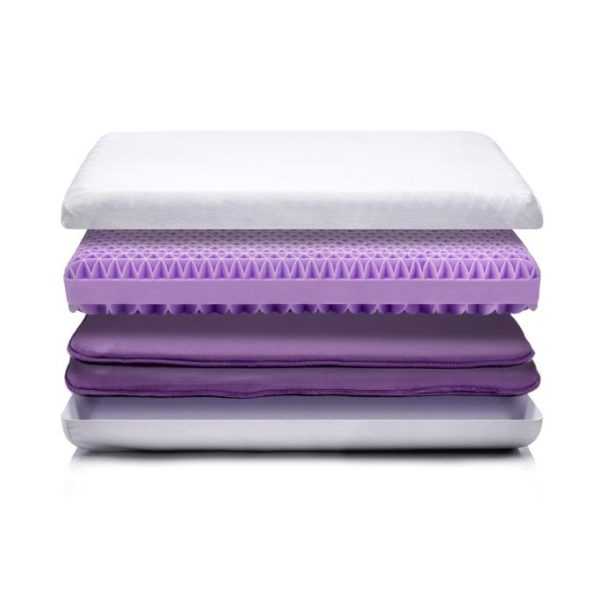 I'll talk about support a lot here in this Purple Pillow review because that's what pillows are made for. Luckily, this pillow offers No-Pressure ® support. That means you can lay for longer (even on top of an egg) and experience no discomfort. Since the grid relaxes when pressure is applied, it spreads out to cradle your head and neck.
Even though it's a great pillow for neck and shoulder pain, that's not the only reason why people love the Purple Pillow. Thanks to the grid technology, it's super airy—meaning you'll have a cooler sleep than you would with other pillows.
What's Included?
Your Purple Pillow will arrive with the Purple Grid™ base and two foam boosters. The base is made from breathable hyper-elastic polymer, offering a temperature-neutral sleep. Made in the USA, it's on sale right now for $189 (down from $259).
Important Things To Consider Before Buying A Purple Pillow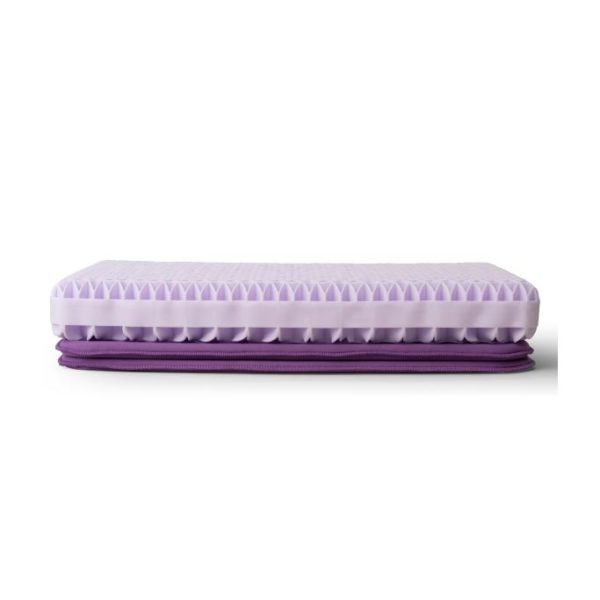 A pillow is like a tiny mattress for your head and neck. If it's too firm and you could toss and turn all night. And if it's too thin and you could wake up with neck pain. So instead of just grabbing any old pillow and calling it a day, I recommend taking a close look at what you're buying—because your future sleep depends on it.
Size
The Purple Pillow is made in one size only: Standard.
Comfort
This featured design is firm and ideal for back or side sleepers. If you need more height, you can use the included foam boosters.
Temperature
Purple Grid™ is temperature–neutral, meaning it's a great choice for hot sleepers.
Adjustable Height
Neck alignment looks different for those with bigger or smaller frames, so it's important that the pillow you buy gives you the right amount of support. You can use one or both boosters to find your dream height.
Ease of Care
The Purple Pillow is made from hyper–elastic polymer, so it's actually really easy to clean. To do so, remove it from the cover and wash it with warm, soapy water. Then let it air dry.
You can tumble dry your booster. And, in addition, Purple covers can be machine washed in cold water and tumble dried on low.
Durability
The Purple Pillow is made to last for years. Many folks who have had it say it keeps its shape for a long time. Plus, it's also backed by a one-year warranty.
Purple Pillow Alternatives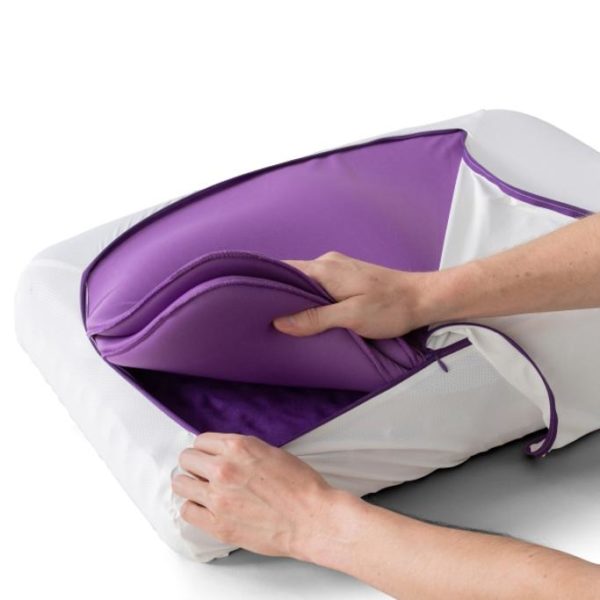 Of course, sleep is very personal. And when it comes to pillows you have a ton of options. Up next in this Purple Pillow review, I'll check out two popular alternatives.
Sleepgram Pillow
Sleepgram sells just one pillow made from extra–long and soft microfiber. Known for its support, it's also soft and bouncy. And like the Purple Pillow, it can be adjusted to suit your height preference. Plus, it's cooling and comes with an allergen–resistant cover.
Unlike my featured brand, Sleepgram pillow comes in different sizes and is sold in sets. You can get two pillows for $40.
My Pillow
If you've ever watched daytime TV, you may be familiar with this brand's ad. My Pillow offers a range of bedding and mattresses along with two different types of pillows.
Made with interlocking fill for support and comfort, you can purchase the medium or firm option. These pillows come with a 10–year warranty and are available in three sizes. You can get it in the standard size for $40.
Both Sleepgram and My Pillow offer quality pillows with adjustable height options. But take one look at either of these two pillows and you'll immediately recognize that Purple stands apart from its competitors.
Since it's made with hyper–elastic polymer, the Purple Pillow is super breathable and temperature-neutral. While Sleepgram may be cooling as well, you can't beat the grid. And while My Pillow may be backed by a 10-year warranty, it simply won't be as durable as the Purple Pillow.
Purple Pillow Reviews: What Do Customers Think?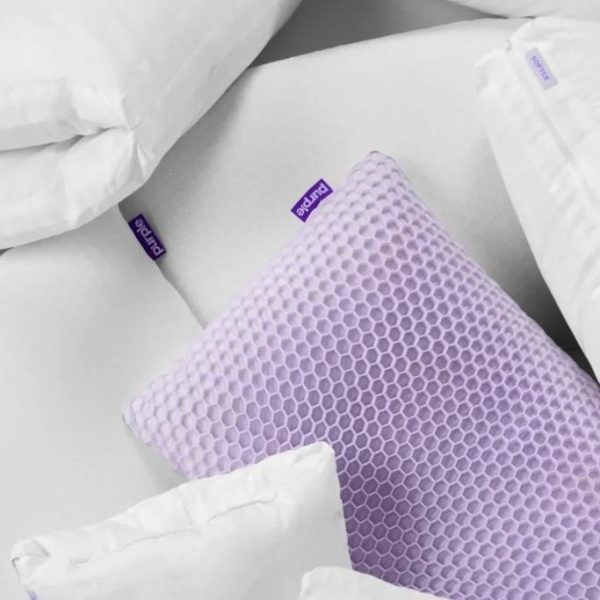 In this Purple Pillow review, my goal is to give you a close-up of the brand's pillow and honestly, I can't do that without checking out customer feedback. So to find out what buyers have to say about the pillow, my first stop was Mattress Clarity.
After sleeping on the Purple Pillow in all positions, here's what the folks at Mattress Clarity had to say about it:
"It's soft. It's squishy. But it still creates excellent support. Yes, we're talking about Purple's unique gel grid, and it's a huge part of their customizable pillow."
They went on to write that because of its firmness, stomach sleepers shouldn't opt for this pillow. With that said, if you're a back sleeper, it provides great neck alignment and is very durable.
My next source was Reviewed. After a thorough Purple Pillow review, here's a snippet from what they wrote in their conclusion:
"[My coworker] used the original Purple Pillow for two years. Even after all that time, it never fell flat…Reviewed's operation's manager praised it on the same grounds, raving, "It retains its size and shape very well."
It seems that those who love the Purple Grid really like the support they get from the Purple Pillow. I'll admit that it doesn't seem like this pillow is for everyone—and that's okay—no product ever is.
It proved difficult to find reviews specifically for the Purple Pillow and not the Mattress. So to give you an idea of how the Purple Grid technology works, I'll include this Purple Pillow review from Trustpilot:
"It stay's cool, it maintains its shape and most importantly your back feels like it has the support it needs."
There's definitely something to Purple's genius technology—it's unlike any other mattress out there. While it was tough to find enough Purple Pillow reviews to get an accurate snapshot of the pillow, what I did find was helpful in verifying that my featured product does what it claims to do.
Is The Purple Pillow Worth It?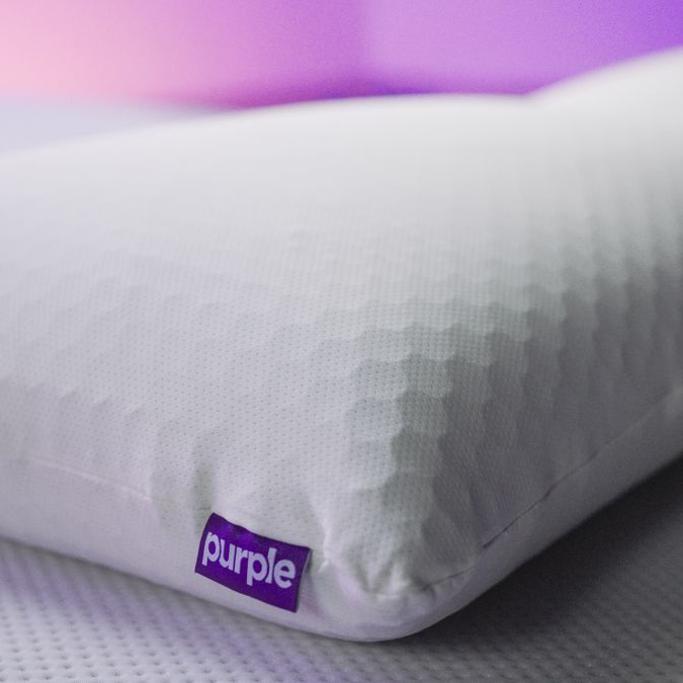 If you did a double-take at the cost of the Purple Pillow, you're not alone. It may be the most expensive pillow you'll ever buy in your life, but you'll likely have it for many, many years to come. I think of it like investing in a good mattress, and really, I'm at the age now where I'd do anything to have a solid sleep where I don't wake up in pain.
The right pillow changes everything. If you're considering buying one after reading this Purple Pillow review, just know that it comes with a one-year warranty and ships for free. It's also currently on sale.
Plus, if you need to do a Purple Pillow return, you'll have 30 days from receipt of purchase to do so.
Where To Buy A Purple Pillow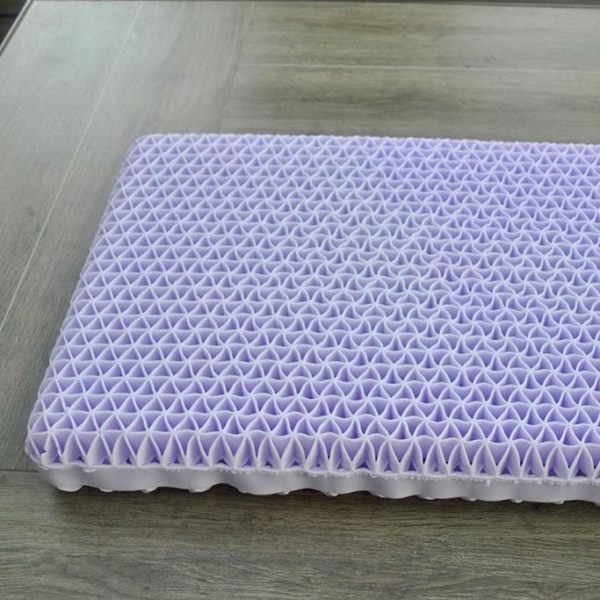 Wondering where to buy Purple Pillows? Head over to purple.com and start shopping. Pretty soon you'll be able to feel the difference serious support can make.