What Are PopSockets? 8 Reasons Why You Should Consider Buying One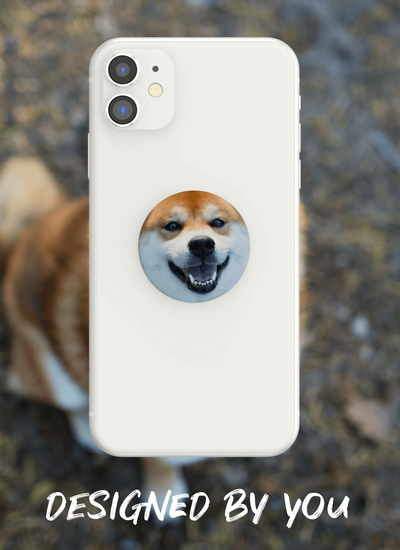 PopSockets are hugely popular smartphone accessories. But what exactly is a PopSocket and what are they used for?
Have you seen one of those weird circular discs slapped on the back of someone's phone? Chances are, that's a PopSocket. They're hugely popular right now, especially with the younger crowd.
But what is a PopSocket? And more importantly, are PopSockets removable? We're going to dive right in and answer all of your burning questions.
What Is a PopSocket?
A PopSocket is a plastic circle that you attach to a flat phone (or case) with a sticky adhesive. Once you pull or "pop" it out twice, the PopSocket extends like a small accordion. That way, you can slip your fingers in between your phone and the end of the PopSocket, allowing for a more comfortable and tighter grip.
Are PopSockets Reusable?
If the idea of having a slight bulge on the back of your phone all the time bothers you, don't worry. PopSockets are easy to remove, install, or reposition at any time.
You'll notice that PopSockets come in two parts: the PopGrip, the adhesive disc attached to your phone; and the PopTop, the design portion. The PopTop easily comes off when you get bored with its look so that you can switch to another style. Simply collapse the PopSocket and press and twist to remove the PopTop. Then align another PopTop with the PopGrip and twist to secure it.
To completely remove the base, make sure your PopSocket is flattened, then peel it up slowly from the case. If you have any issues removing the PopSocket, slide dental floss or a credit card underneath the PopGrip to lift and separate the adhesive.
Keep in mind that the adhesive gel might dry out over time. If it feels dry, simply rinse it with warm water and let it air dry. Make sure it doesn't dry for any longer than 10 minutes. Then reapply it.
Why Use a PopSocket?
Although you might think that PopSockets only have a single purpose, they actually have many uses. So, what are PopSockets used for? Overall, they make it much easier to do simple things with your smartphone. The following tips and tricks will help you get the hang of using a PopSocket.
1. Get a Better Grip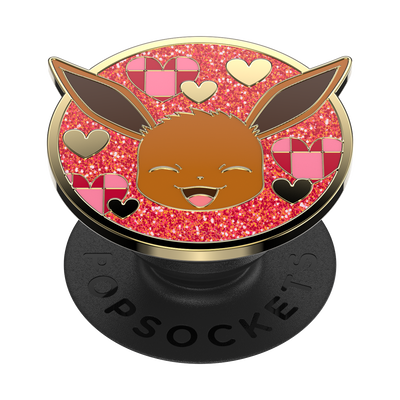 A PopSocket mainly functions as an additional grip, which is especially useful for larger smartphones. If you frequently drop your phone, or find it hard to hold a large phone comfortably, a PopSocket fixes that.
With a PopSocket, you can easily hold your phone one-handed, no matter how large your phone is. Simply slip two fingers on the grip and you'll find that you can comfortably hold your phone without worrying about dropping it. If you hold your phone while you do your daily running routine, using a phone's PopSocket allows you to grip more firmly to your device.
Casually browsing your phone with a PopSocket feels more like holding a book. It frees your fingers from needing to grip your phone the entire time. You can also get quicker access to your phone this way, which means that you'll always be camera-ready.
2. Take Picture-Perfect Selfies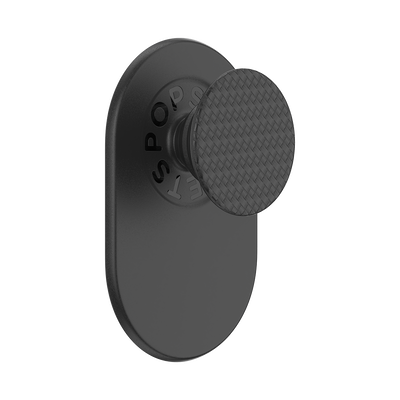 In addition to providing a much better grip on your device, the PopSocket is great for taking selfies.
Why is this? The PopSocket makes it easier to hold your phone with one hand, letting you reach the shutter button effortlessly. It also provides more freedom with the angle, and the sturdy grip means you no longer need to fumble around to find the most flattering shot.
3. Use It as a Stand to Prop Up Your Phone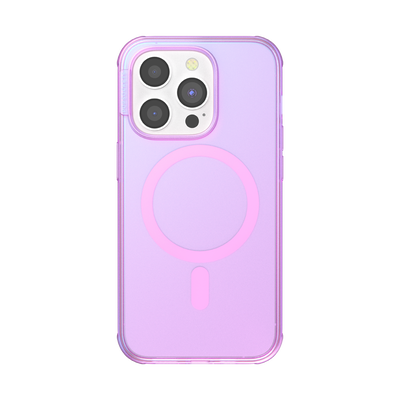 If you need to prop your smartphone or tablet while watching videos or playing games, the PopSocket has you covered. Using a PopSocket as a stand works better when there are two of them attached to your phone or tablet (especially the latter), but a single one works too.
With one PopSocket, just pop it out twice and lean your device in landscape orientation. This works best when the PopSocket is centered on your phone—otherwise, it just falls over.
For larger devices, such as your tablet, it's best to use two PopSockets, placed slightly off-center at the top and bottom. This way, you can easily prop your tablet up on a table.
4. Use It to Securely Mount Your Phone Anywhere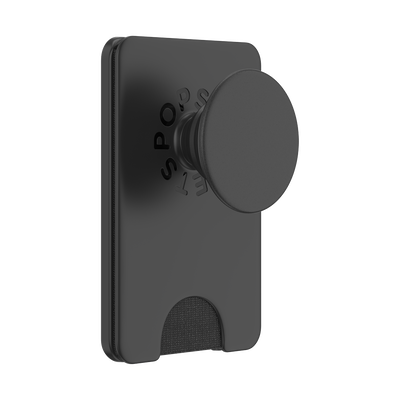 You can use the PopSockets Multi-Purpose Mount to hang your device on any vertical surface, allowing you to use it hands-free wherever you are. For example, you can look for a perfect spot in your room so you can take your TikTok videos while your phone is mounted.
The PopSockets Car Mount for your vent, dashboard, or windshield is also a great option if you're looking for a car phone holder. This can be incredibly handy if you regularly use your phone for navigation.
5. Manage Your Wired Earbuds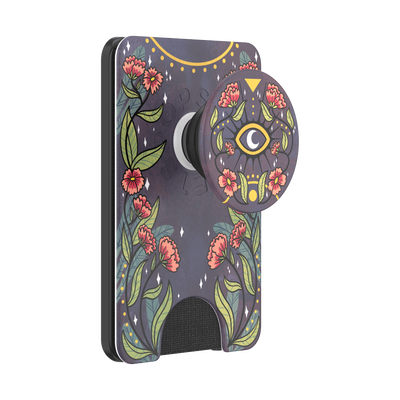 Not everyone wants to use Bluetooth headphones—you still might want to take advantage of your phone's headphone jack, if it has one. But with wired earbuds come tangled messes. Fortunately, PopSockets solve this annoying issue.
To do this, attach one PopSocket towards the top of your phone, and one towards the bottom. You can use this setup to wrap your wired earbuds around the PopSockets for tangle-free cord storage when they're not in use. It may look a bit silly, but it's easier than having to untangle those earbuds each time you dig them out of your pocket.
You can customize your own PopSocket through the PopSockets website. From here, you can upload images from your device or import something from your Instagram. You can then pick the colors of the base, as well as the accordion portion of the grip.
Perhaps you're wondering, "How much are PopSockets when customized?" The price for custom PopSockets starts at $20. It's reasonably priced and adds a splash of character to your device that's hard to replicate.
PopSockets also come in a wide range of designs, textures, grips, and finishes, so you can choose one that suits your personality and mood. There are plant-based grips if you're into a greener lifestyle and a number of officially licensed entertainment and sports grips to allow you to support your favorite teams.
7. They're Great for Fidgeting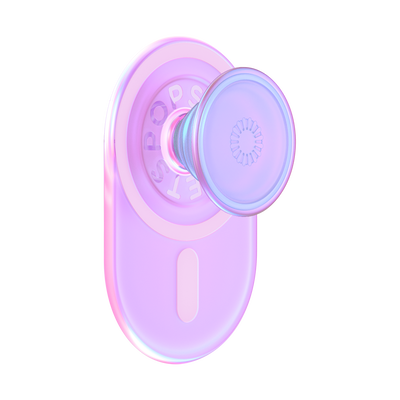 PopSockets make for great fidget toys. You can just pop them in and out while grasping your phone. The upside is they don't make much noise, so they won't irritate the people around you. There are also Backspin grips that work like spinning tops and look like optical illusions.
8. PopSockets Offer Protection for Your Phone
Aside from preventing drops, the PopSocket slightly protrudes even when fully collapsed. Some find this an eyesore, but this prevents the back of your phone lying flat on a surface, which may help reduce the risk of scratching your rear camera lenses.
Finding Cheap PopSockets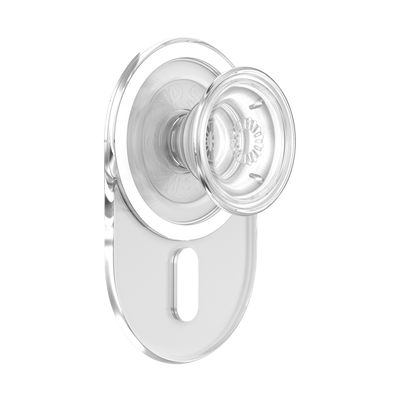 If you don't care to spend the extra money to customize your PopSocket, you can always find them on Amazon or eBay for a lower price. One quick search for PopSockets on eBay yields tons of results. Standard PopSockets are only about $8, while the metallic or textured versions are about $15.
Are PopSockets Worth It?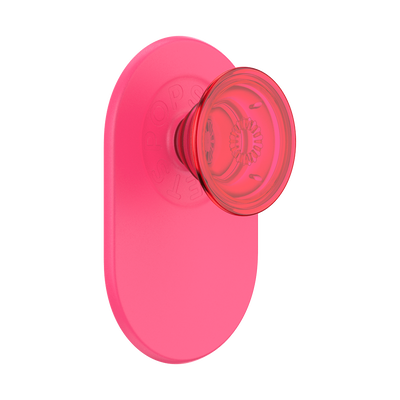 While PopSockets may look silly at first, there are many great ways to use them. It takes time to get used to your phone's PopSocket, but after a while it becomes an essential accessory. You'll find it hard to go back to a phone or tablet without one.
Better yet, you can easily mount your phone to your car once you get a PopSocket and its accompanying car mount. This makes the grip even more convenient.