Outerknown is a California-based lifestyle brand founded by surf legend, Kelly Slater. The company's ethos is based around creating great clothes with a radical commitment to sustainability and that you don't have to compromise on sustainability or style.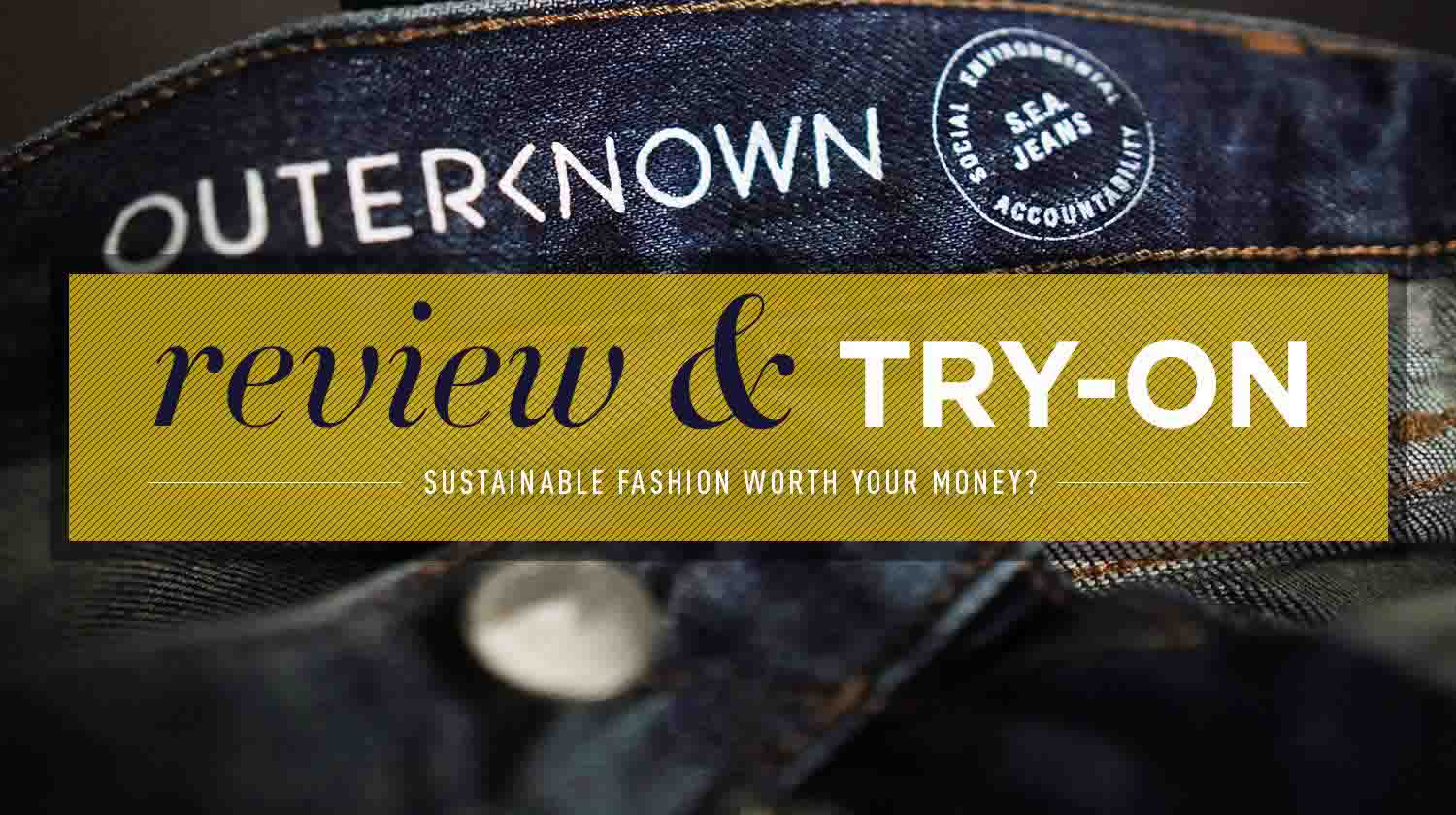 Outerknown Review for Men (Sustainable Fashion Worth Your Money?)

14

 min read
Outerknown is a California-based lifestyle brand founded by surf legend, Kelly Slater. The company's ethos is based around creating great clothes with a radical commitment to sustainability and that you don't have to compromise on sustainability or style.
In this comprehensive Outerknown review I share my experience with the brand over the years and provide my thoughts on 8 popular pieces from their core collection. Then I'll answer several frequently asked questions. And finally, I'll go over sales/discounts, and wrap up with the pros & cons.
Let's get started.
Outerknown Review & Try-On Haul
If you prefer to watch, there's a video below. And here are more review/try-ons that you might like.
My Experience with Outerknown Thru the Years
I first learned about Outerknown back in 2018, probably from an advertisement on social media (them darn algorithms, I tell ya!)—but I'm glad I came across the ad, because it gave me the chance to try out the brand's clothing early on in their journey, just 3 years after starting in 2015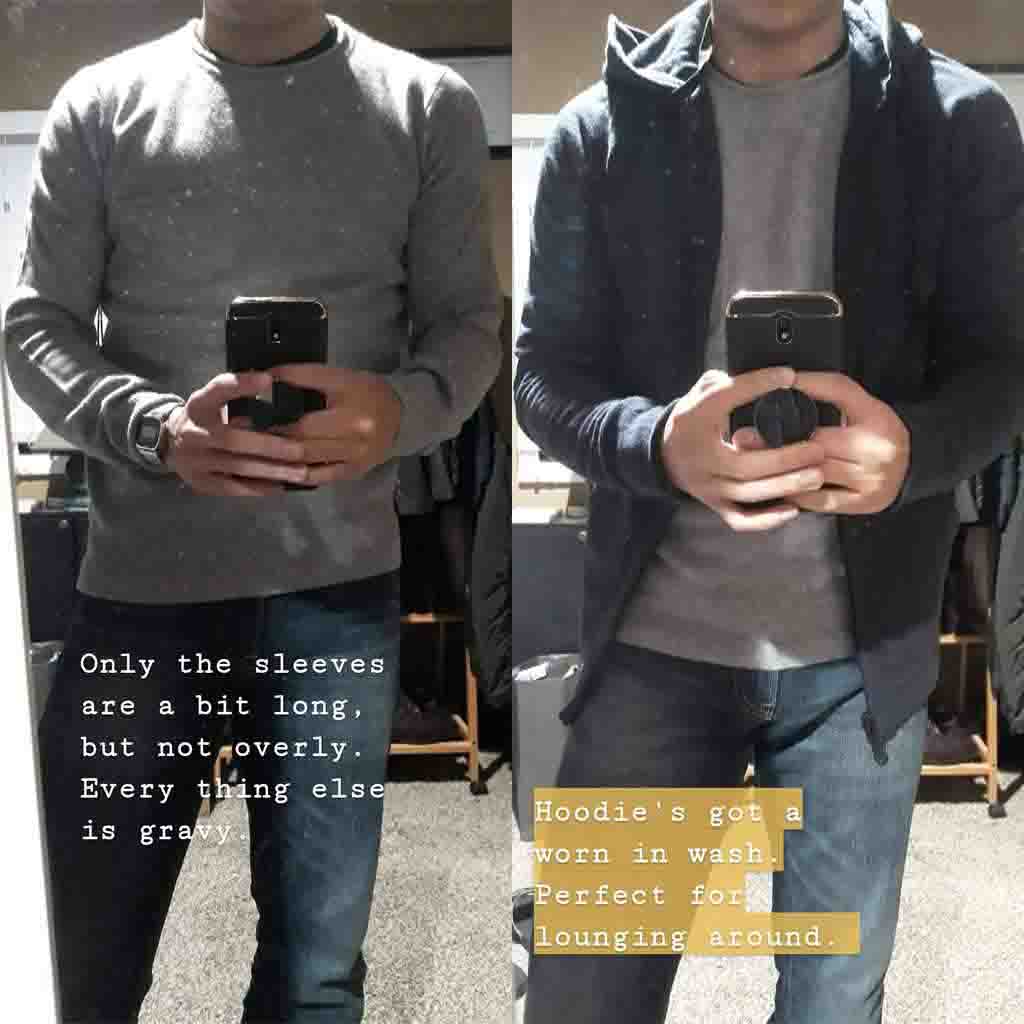 They were having a rare end of season sale and so I was able to purchase a sweater, hoodie and swim trunks for about half off, which is about as good as it gets for Outerknown promos. I was impressed, particularly with the sweater and hoodie (not so much the swim shorts), and featured them in lots of GW content through the years. I'll be reviewing all 3 later on in this article, so you can read my thoughts and see how they've held up.
Shortly after my purchases, I signed up to receive their seasonal catalogue—which I still get in the mail—highlighting their spring, summer, fall and winter collections. This winter, I was browsing through the magazine and really liked what I saw, so I reached out to Outerknown and told them I'd love to try out some of the items to which they happily obliged. So shout out to the OK team for sending some product along.
While Outerknown is known for having sustainable style, but how's the quality and how's the fit?
Let's find out, starting with their most popular garment, The Blanket Shirt.
The Blanket Shirt
First up is The Blanket Shirt, Outerknown's best-selling style of all-time, and I can see why. Who doesn't love a warm, cozy and stylish overshirt? The first thing you notice when trying it on is how heavyweight it actually is—it's an aptly named product.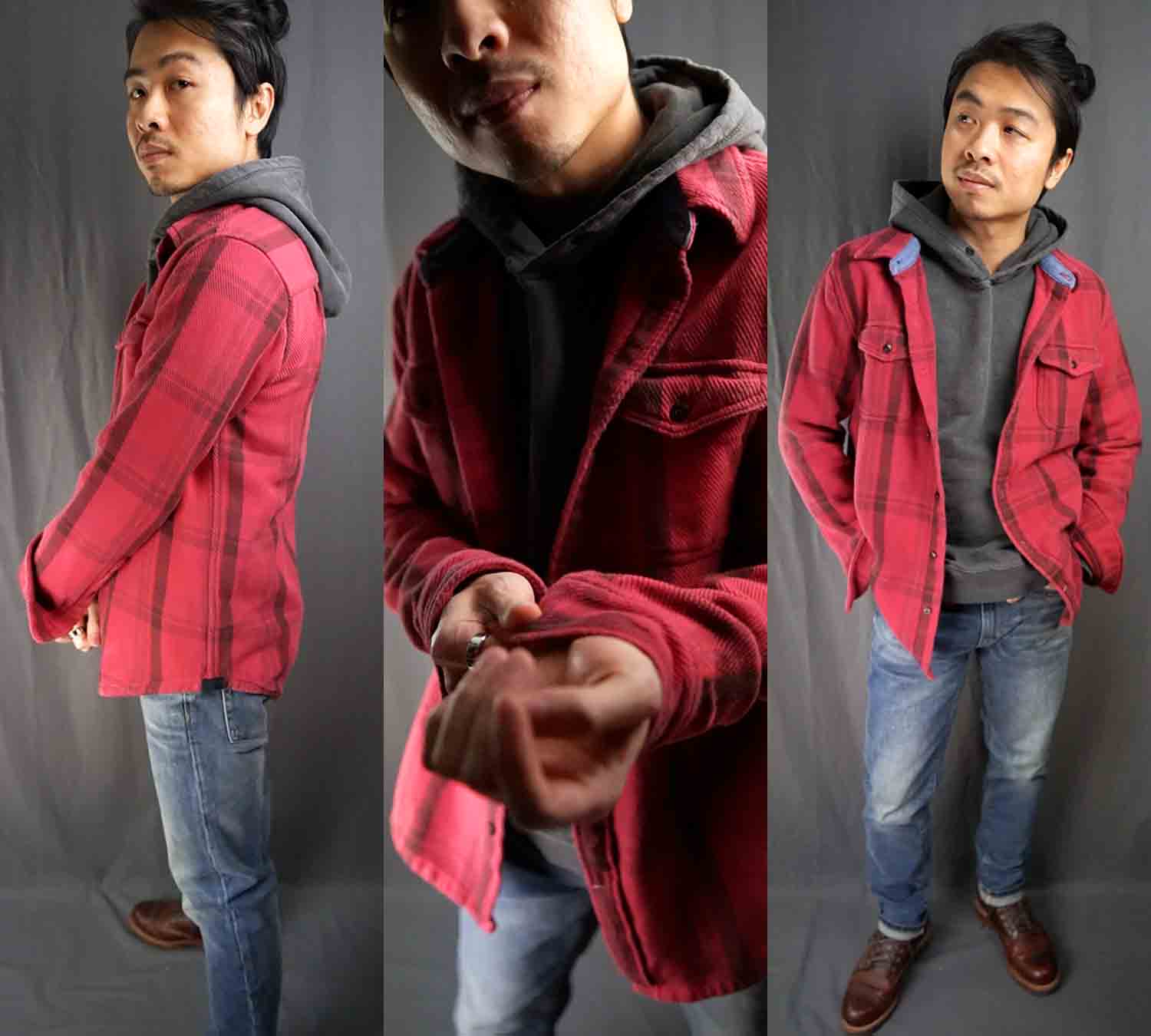 This one is in their dusty red cusco plaid color, but I like to call it the red & black lumberjack. It's certainly more rugged than the other pieces and looser fitting as well since it is a relaxed fit after all. An XS would really come in handy here because the sleeves are pretty long, but when I cuff them up it ain't so bad.
While it's not sloppy, the shirt is a little too big for my taste, even though it's meant to be oversized. I guess that's where the comfort comes in. If you're around my height and you don't mind sacrificing style for comfort, you'll love this shirt.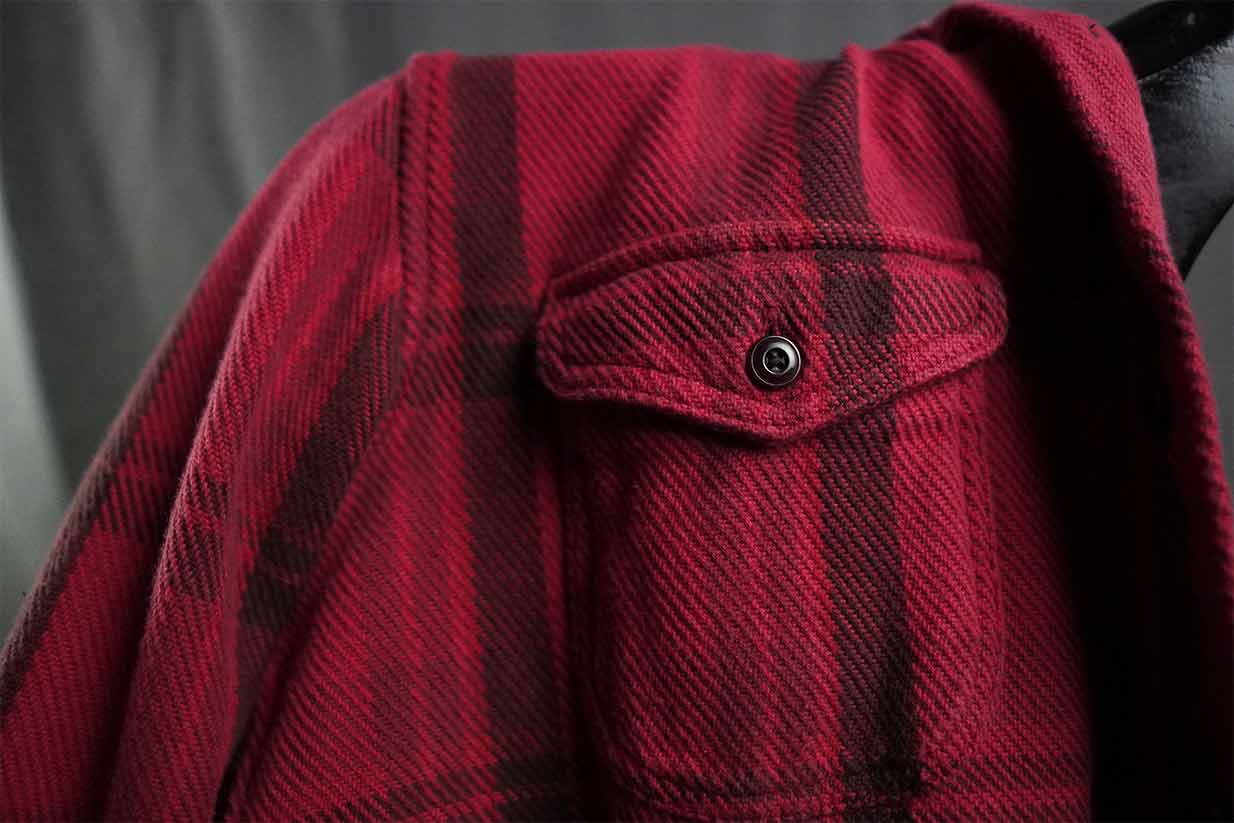 The blanket shirt has two oversized front chest pockets and has natural buttons made from nuts. And the fabric is 100% organic cotton. Keep in mind, after a wash and dry cycle, it didn't shrink.
OK currently carries a whopping 31+ different colors with mainly plaid and check patterns, in addition to some solids. You might want to check out their Chroma Blanket Shirts too. Coming in at $148, it ain't cheap, but certainly worth the investment.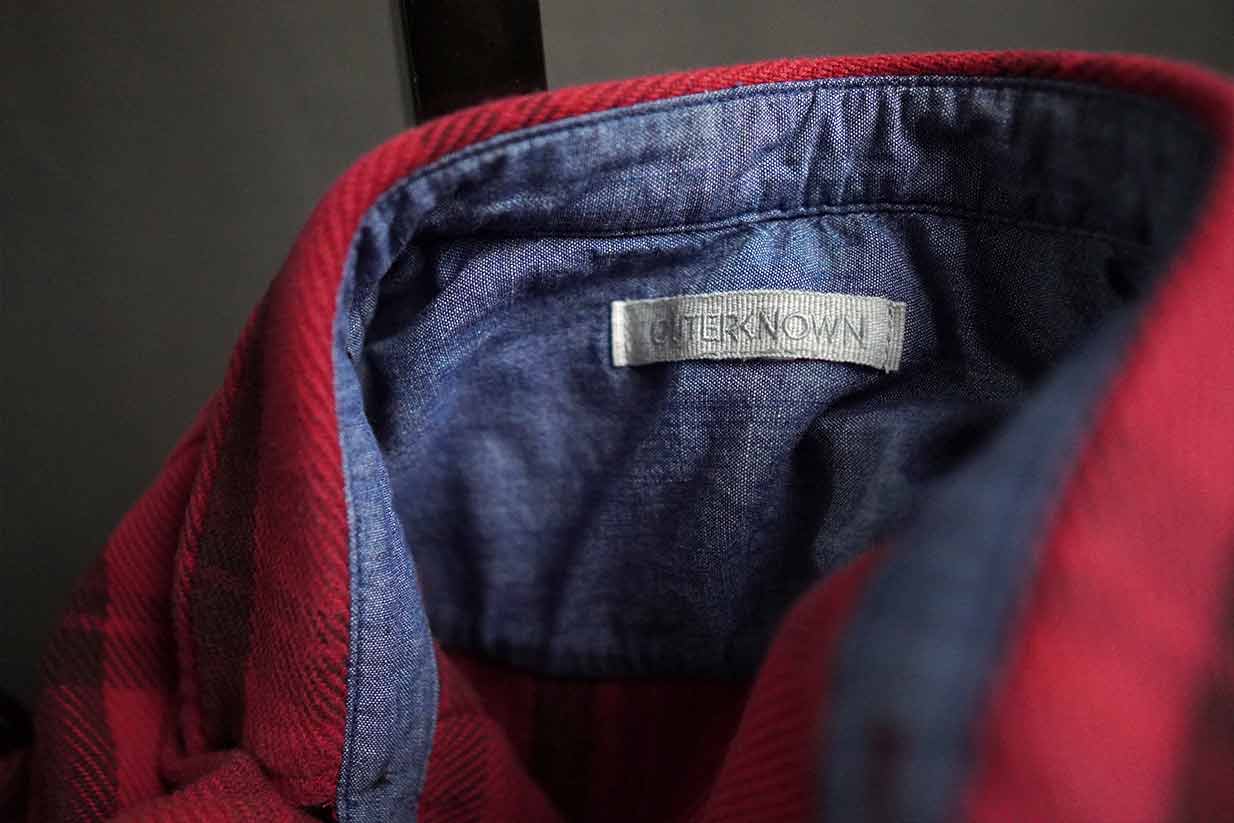 Blanket Shirt Details:
Fit: Relaxed
Sizes: S-XXL
Material: 100% organic cotton
Made In: Indonesia
Colorways: 31+
Care: Machine wash cold, tumble dry low. Dry cleanable.
The Sur Sweatshirt
Next up we've got the Sur Sweatshirt in the admiral blue color. The first thing you'll notice about this sweatshirt is the slightly oversized fit and the vintage washed appearance. It's a classic fit and so it's not meant to be form-fitting. Regarding the sizing, Outerknown smalls run a little big on my 5'6", 130 frame.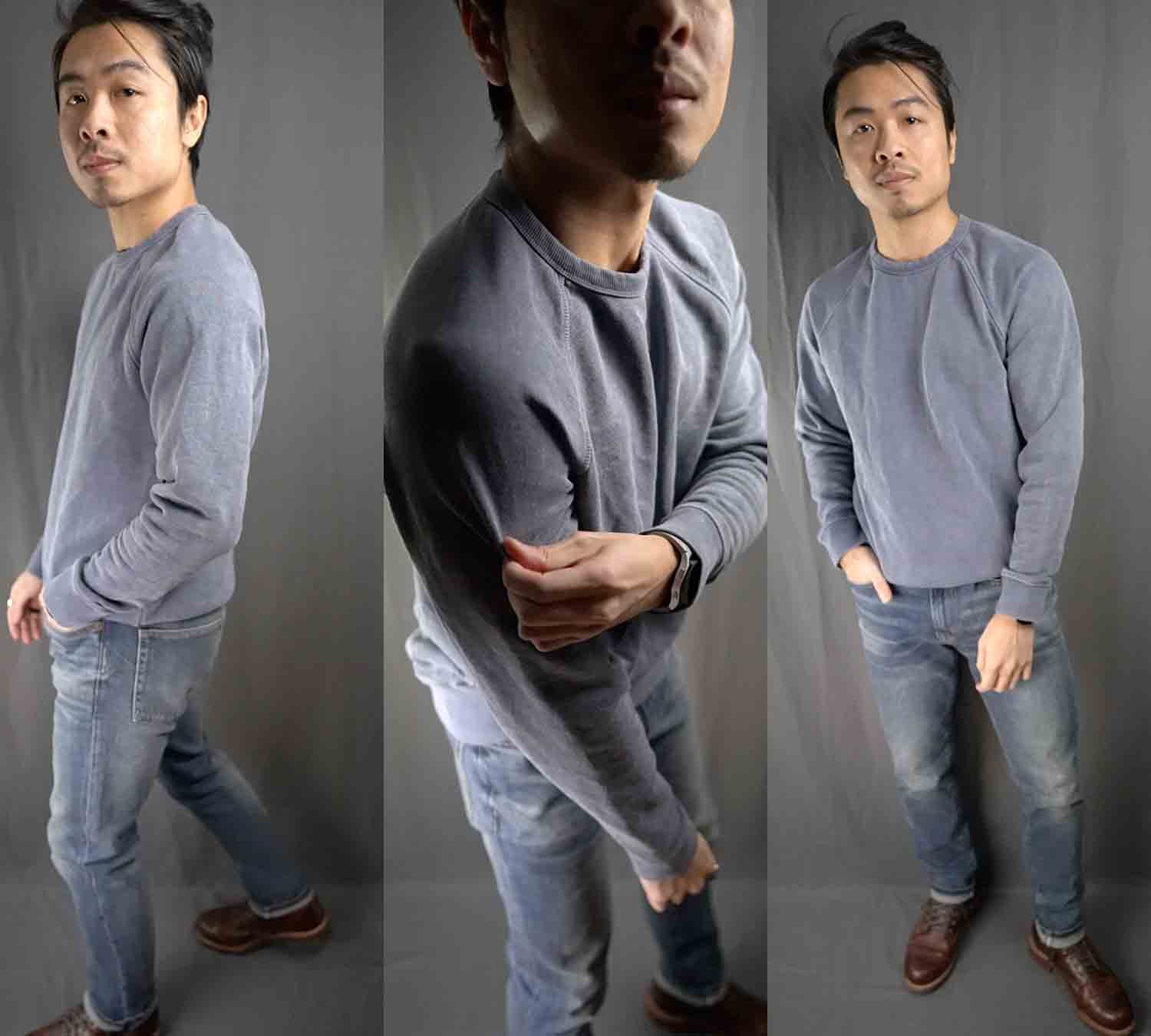 It's not too oversized though, in fact, I don't mind it and prefer the looser drape for this particular style. I ran it through the wash and dryer on high heat, no problem and no shrinkage so keep that in mind.
You may or may not like the classic sizing, it all depends on how you rock your fits. For some details, the shirt is made of a french terry blend of 55% hemp and 45% organic cotton. It also has athletic inspired raglan sleeves.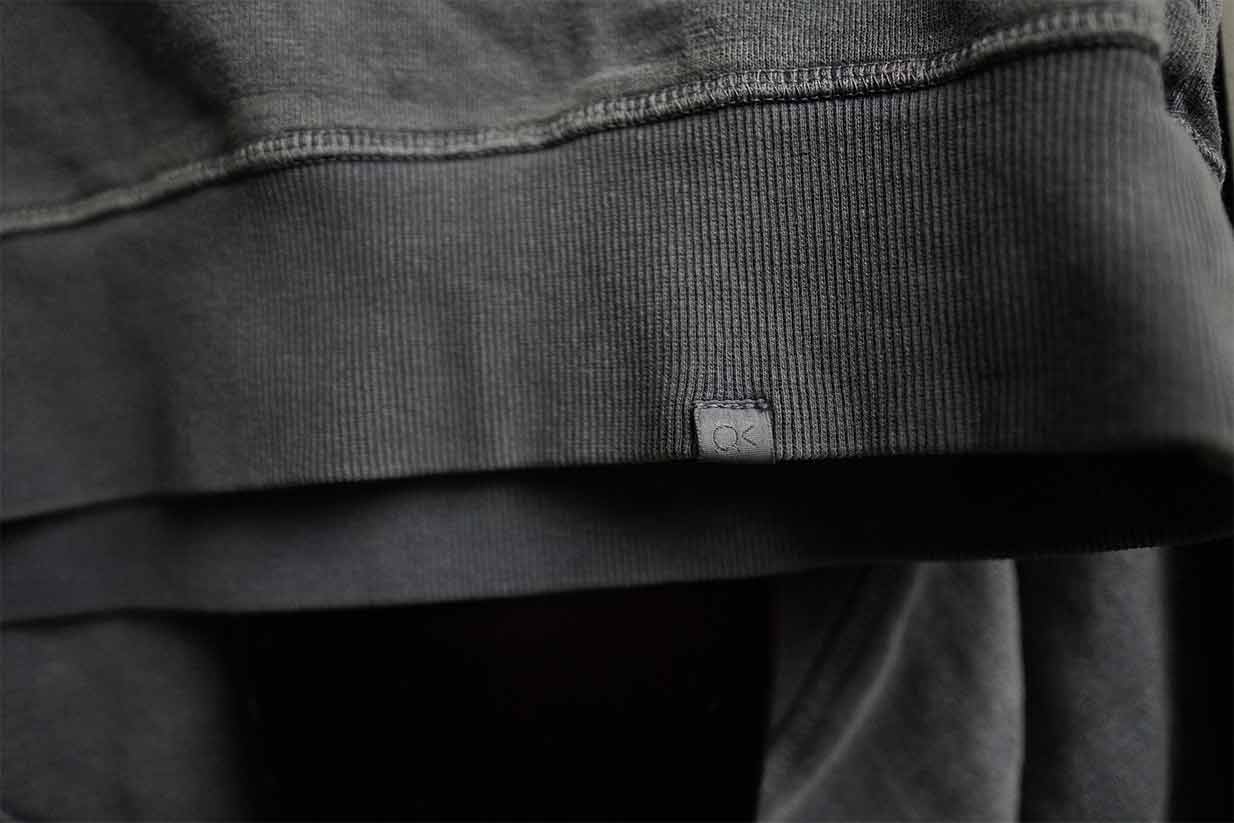 All in all, the Sur Sweatshirt feels as comfortable as it looks, though it's not the softest fabric. The material, however is thick and has some weight to it, it's definitely a heavier duty sweatshirt than some of the ones I currently own.
Aesthetically, it's rugged and casual enough for home or the streets. I like this admiral blue color, but they've got 7 other stylish colors to choose from in addition to the essential heather grey.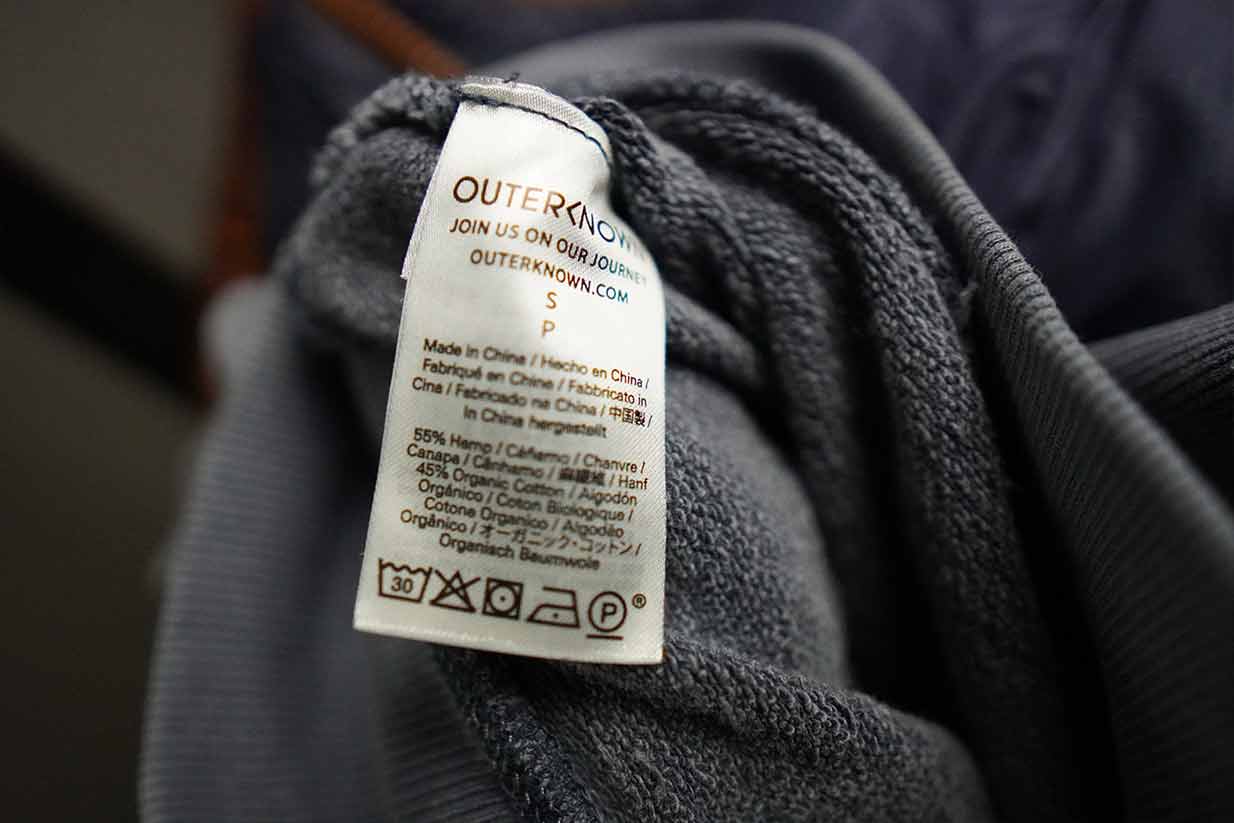 Sur Sweatshirt Details:
Fit: Classic
Sizes: S-XXL
Material: 55% hemp and 45% organic cotton
Made In: China
Colorways: 8
Care: Machine wash cold, tumble dry low. Dry cleanable.
The Ambassador Slim Fit S.E.A. Jean
Finally moving onto the Outerknown Ambassador Slim Fit S.E.A. Jean which is among their best sellers. This pair is a size 29×30 in their worn indigo wash. It's made with a mid-weight 12 oz organic cotton.
There's a bit of a stretch, but nothing great and pales in comparison to American Eagle's AirFlex+ or Express hyper stretch jeans. They could improve the comfort by adding a bit more stretch IMO.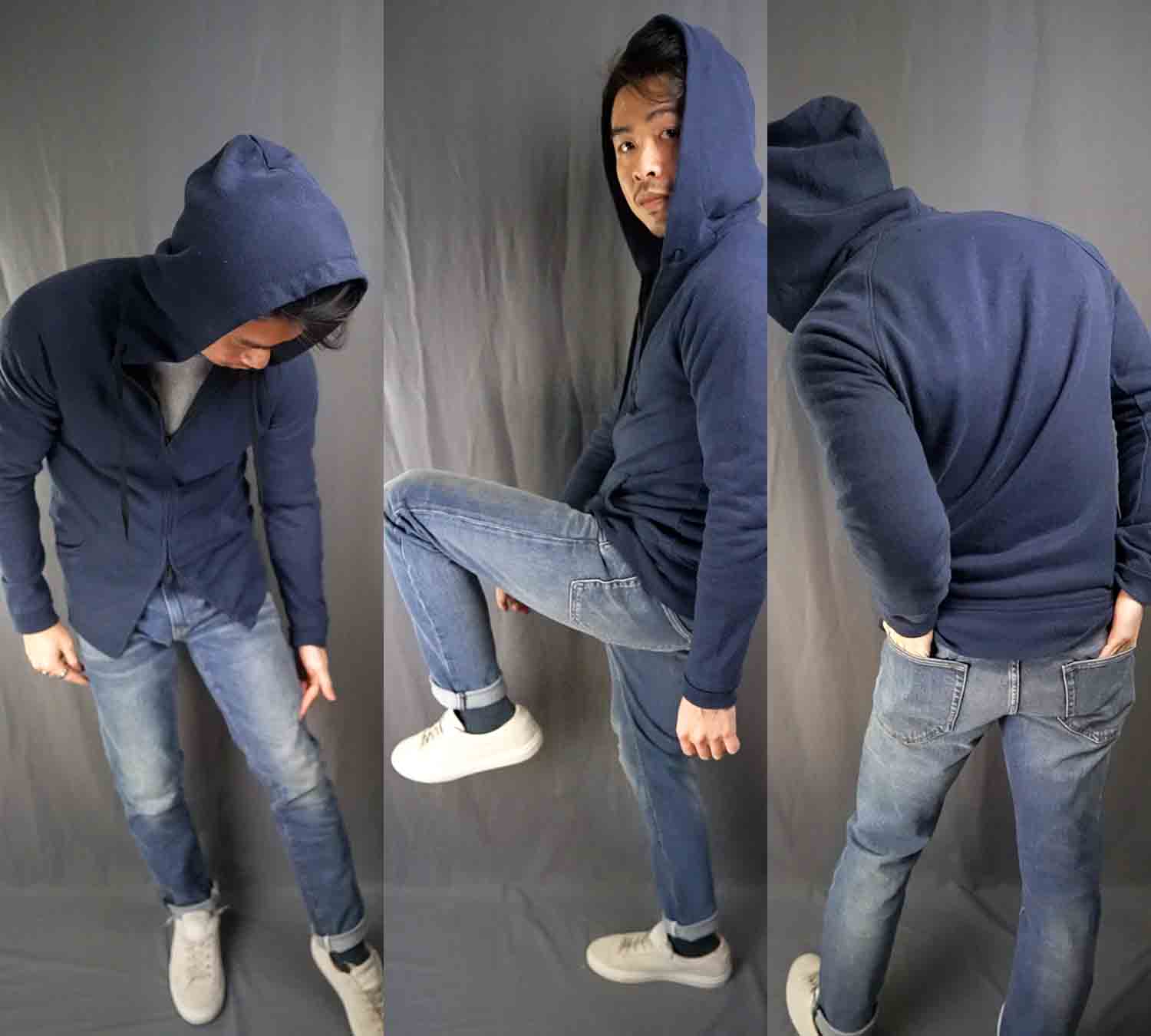 As for the fit, it's a slim and fits as a modern slim fit should. It tapers a bit towards the ankle and has a 14" leg opening. The wash is worn in and there's some whiskering as well which is pretty on trend. The jeans have a zipper fly and so there's no button mess to deal with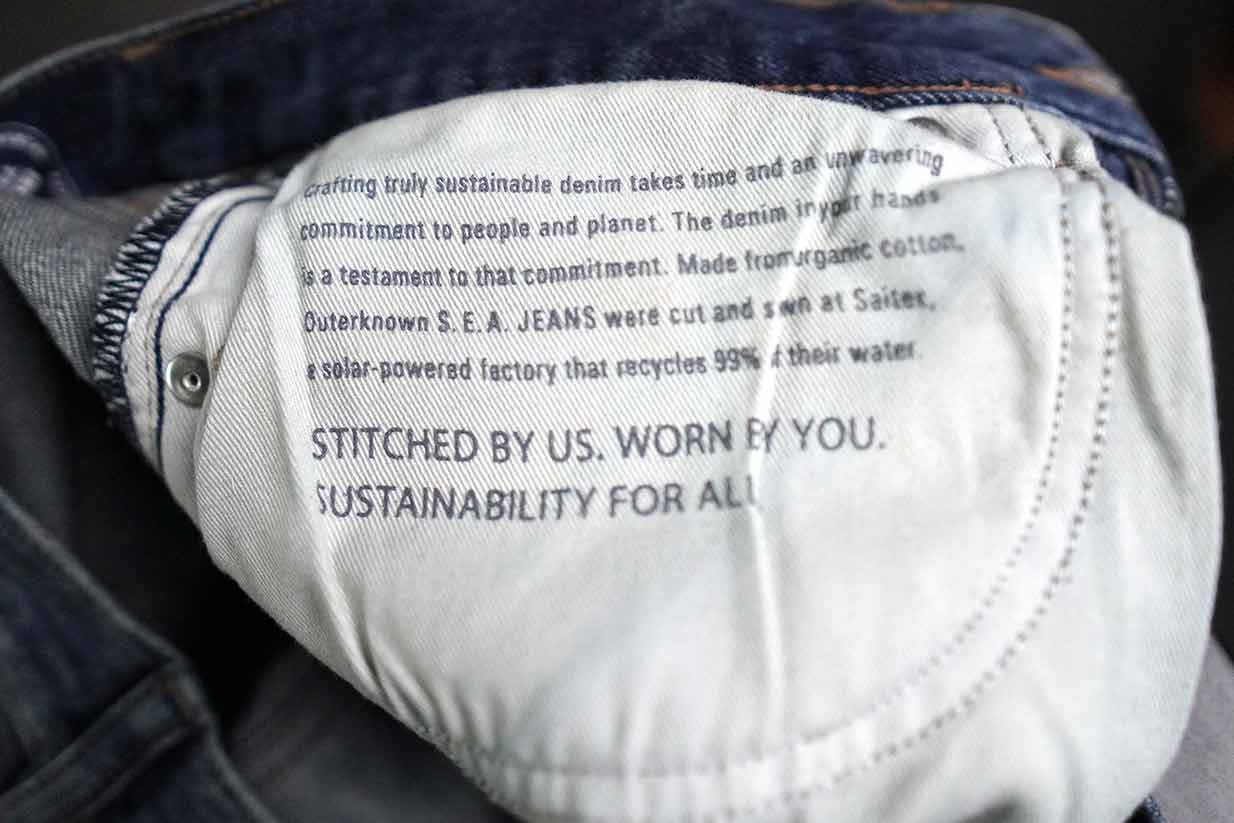 The S.E.A. jeans are guaranteed for life and is sewn in a Fair Trade Certified facility. Unfortunately they only come in inseams of 30", 32" and 34". A 28" would've been clutch. Looks like I'll be rolling these up. All in all, the jeans are solid. Although they're a bit pricey, the transparency is nice.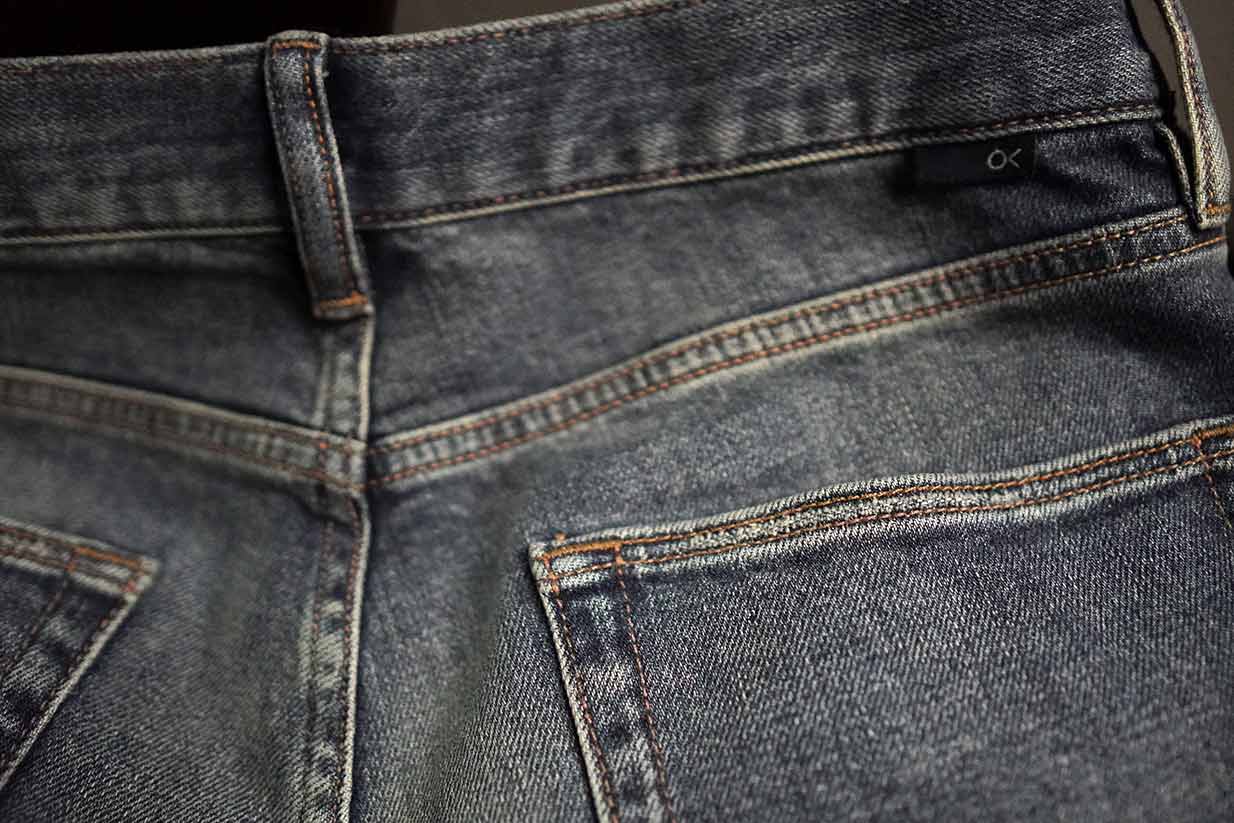 Ambassador Slim Fit Jean Details:
Fit: Slim
Sizes: 28-38×30-34
Material: 12 oz 98% organic cotton, 2% spandex
Made In: Vietnam
Colorways: 7
Care: Machine wash cold, line dry in shade. Dry cleanable.
The Sur Snap Hoodie
Next up we've got what is essentially the Sur Sweatshirt, but the hoodie variant in a faded black color. This is Outerknown's modified take on the classic hoodie. On the Sur Snap Hoodie, you'll notice there are no strings for the hood, instead there is a snap closure at the neck. And there are on seam pockets on the sides instead of a typical pouch found on most hoodies.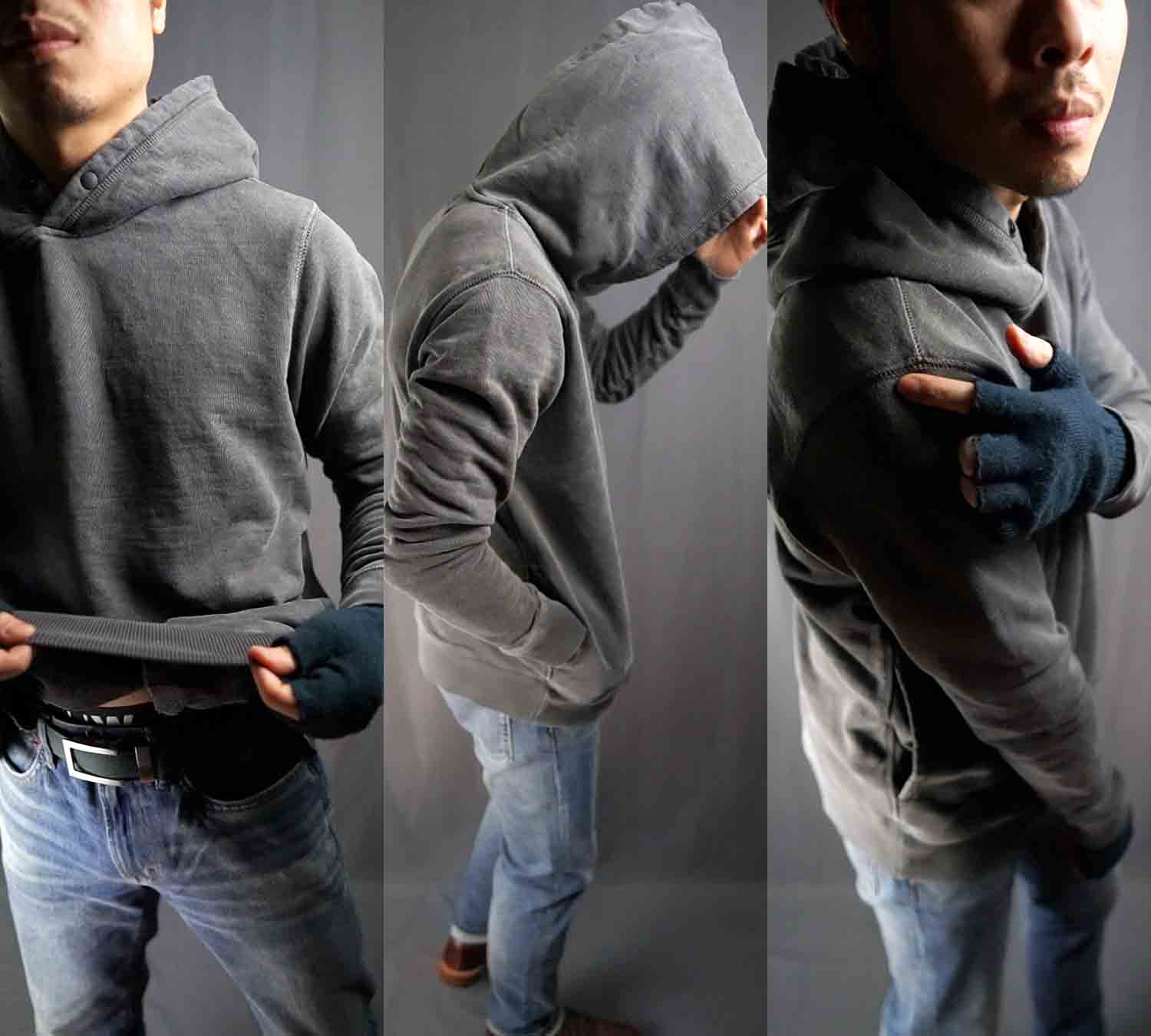 The Sur Snap Hoodie's fit is similar to the Sur Sweatshirt, it comes in a classic fit and I'm wearing size small here. I personally don't mind the relaxed appearance at all. I'm actually diggin' the oversized look. The hoodie is garment-dyed and so it has a lived-in feel as well. The faded black is more like a charcoal grey at this point.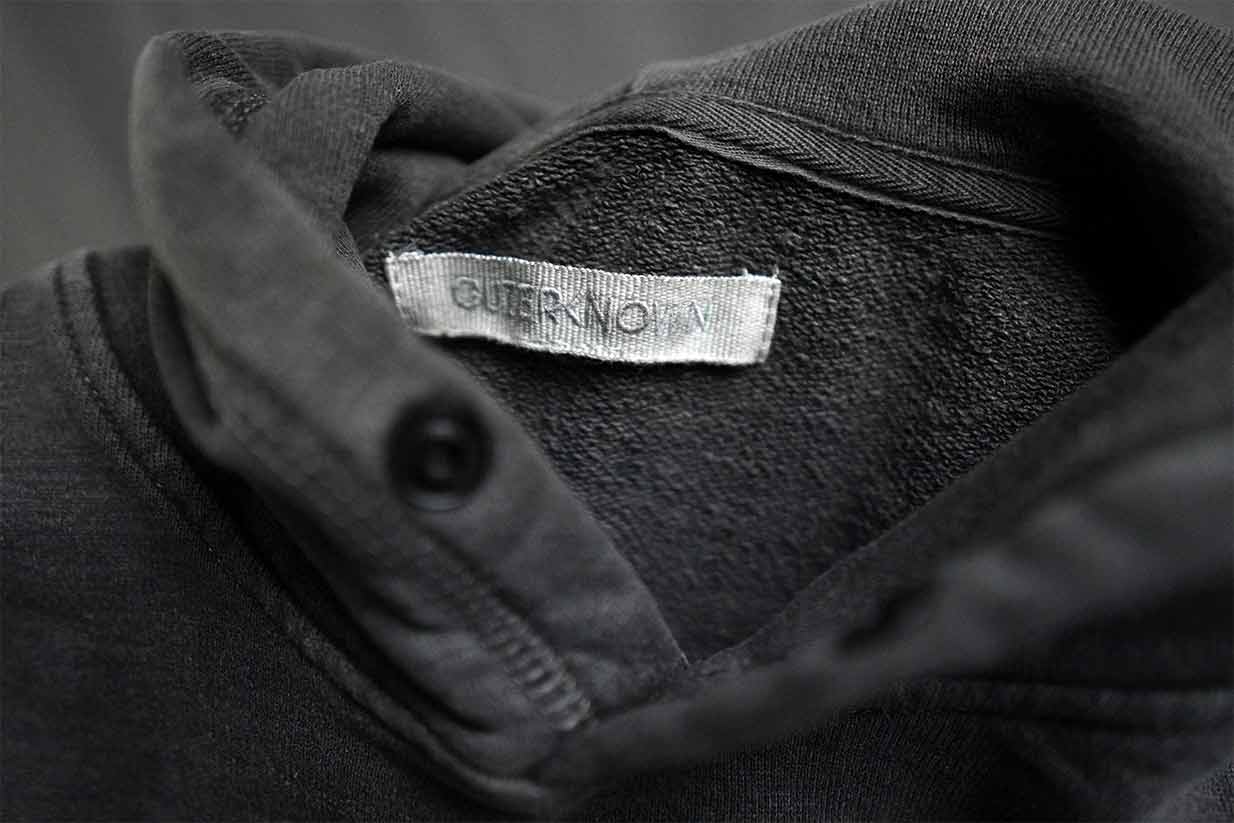 Just like the sweatshirt it's made with a hemp and organic cotton blend french terry that's not the softest material, in fact it feels like it looks it would. I wanted to mention that I also ran this through the washer and dryer and it didn't shrink at all. So if you're relying on that, know that these are already pre-shrunk.
All in all, I'm really feeling the style of the Sur Snap Hoodie. The 'snap' hood is different and the on-seam pockets are refreshing compared with standard pouch pockets traditionally found on a hoodie.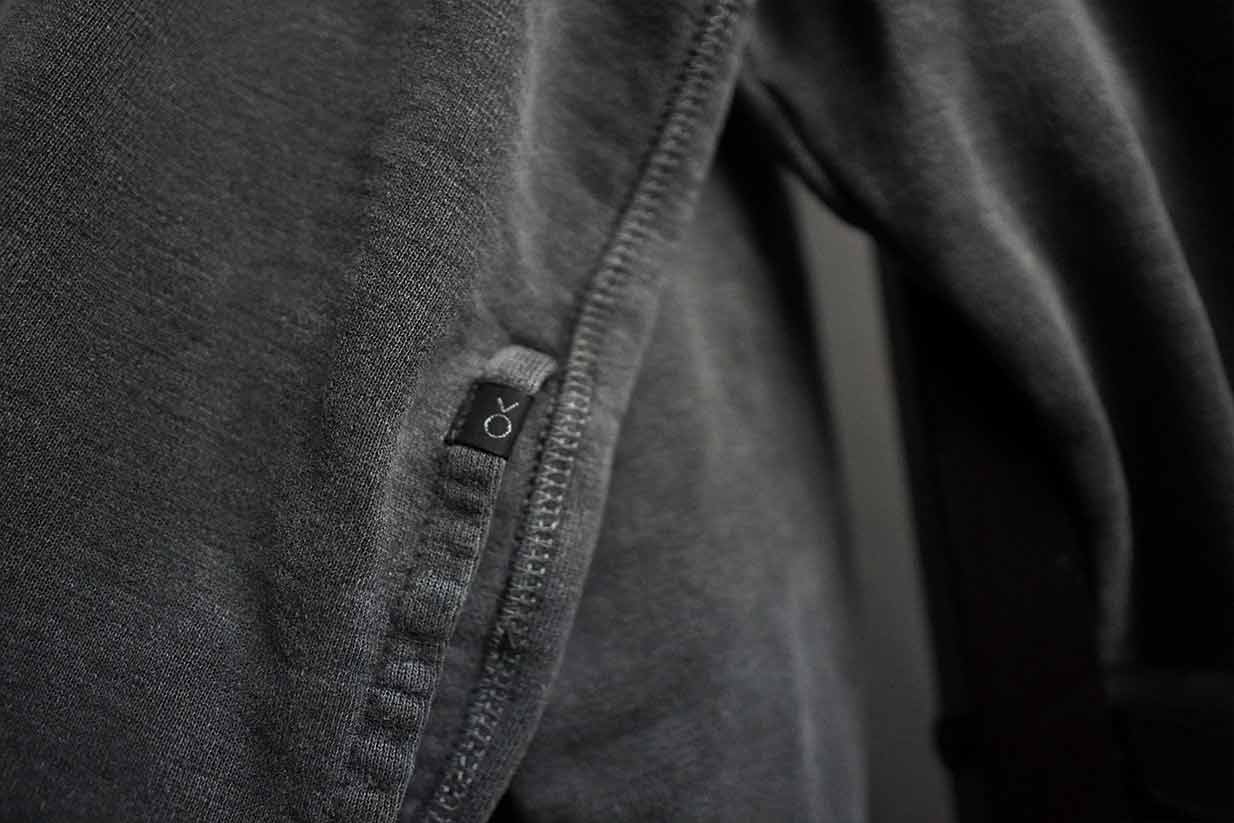 Sur Snap Hoodie Details:
Fit: Classic
Sizes: S-XXL
Material: 55% hemp and 45% organic cotton
Made In: China
Colorways: 7
Care: Machine wash cold, tumble dry low. Dry cleanable.
The Summit Puffer Vest
Moving onto the Outerknown Summit Puffer Vest—all men need a lightweight, packable and warm puffer in their casual style rotation. Outerknown's Summit Puffer is exactly that—it's not the lightest puffer out there at 700-fill power, so there is a nice down fill, but it's still rather light nonetheless and easily rolled up.
The size small is a bit oversized for my taste and it'd be nice if it came with a small packable bag like Uniqlo's ultra-light down, especially considering the more premium price. I do love a good puffer vest as a layering piece though.
Although it's not quite as stylish as the lighter weight J.Crew Sussex quilted vest w/ PrimaLoft or the J.Crew Factory quilted walker vest, it's certainly designed to keep you warmer. While I like the retro colors of the variant, I feel that the duotone of blue and ochre makes for a more versatile pairing.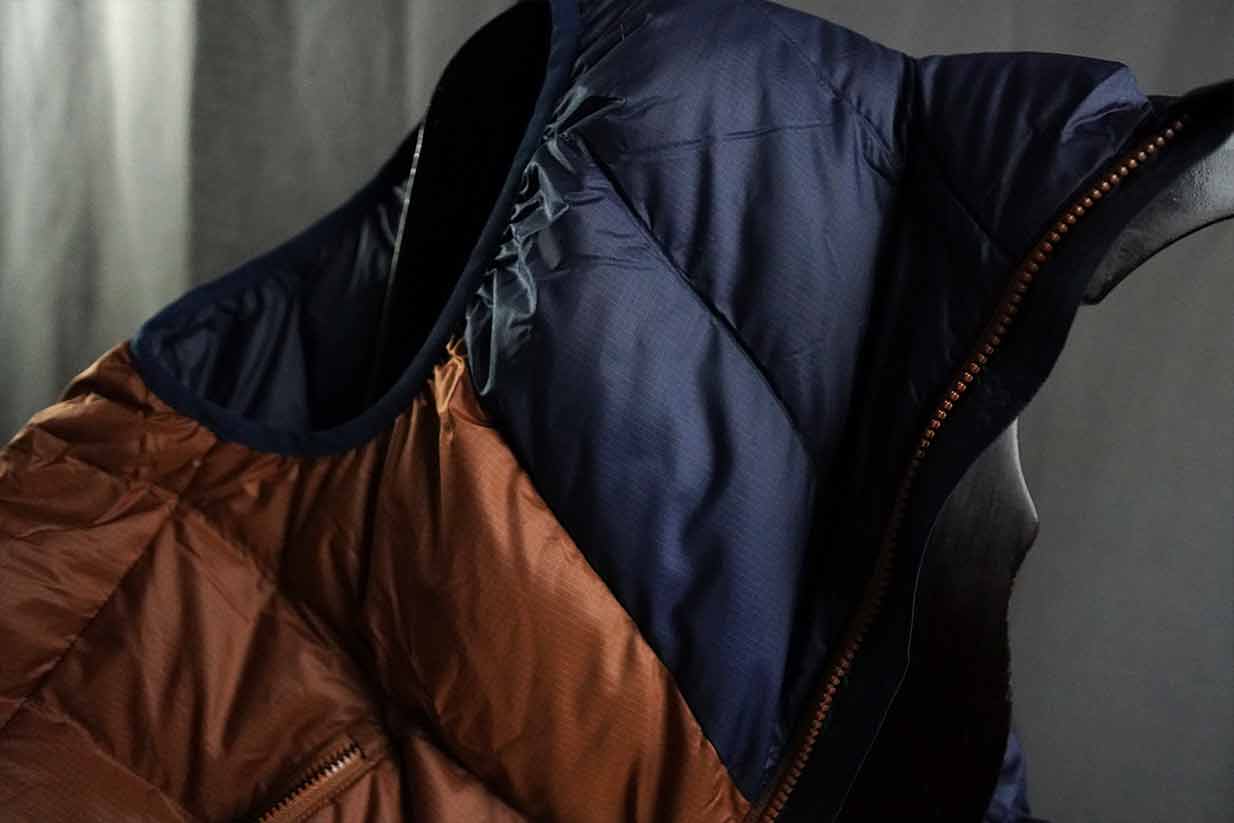 If you want to shorten the vest or create a more form fitting aesthetic, there are drawcords at the bottom to cinch it in, and they're actually quite effective. Additionally, the pockets are lined with fleece which is a nice touch of luxe 'n added warmth. The shell is 100% recycled polyester and it's filled with 100% responsible down standard grey duck down.
Unfortunately this color in Sepia Marine is currently out of stock and I'm not sure if they'll be back (hopefully). But they do still have the not quite as versatile Sand Harvest variant in most sizes.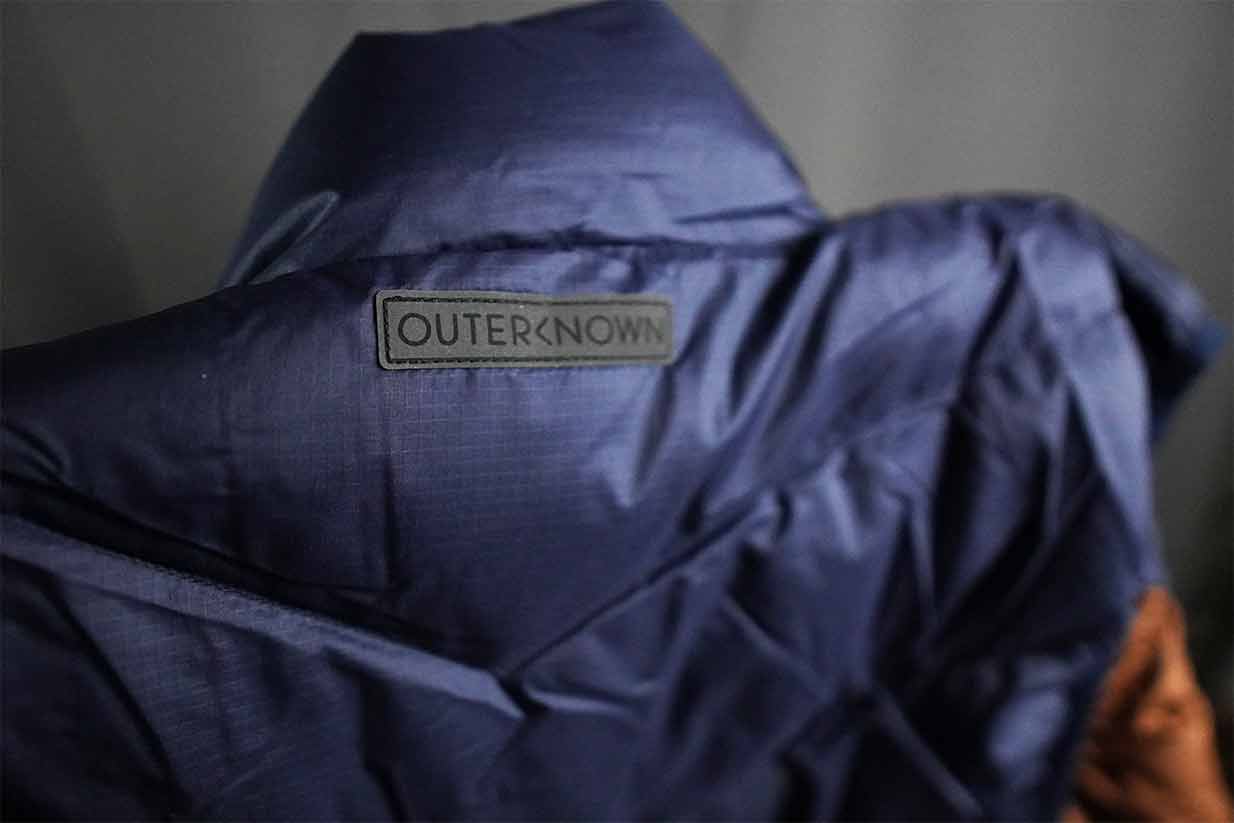 Summit Puffer Vest Details:
Fit: Heavyweight
Sizes: S-XXL
Material: 100% recycled polyester
Made In: China
Colorways: 2
Care: Machine wash cold, tumble dry low. Do not dry clean.
The Apollo Sweater
Next up is the Apollo Sweater in heather grey which I bought a good 3-4 years ago now back when I first discovered Outerknown. They've grown a lot since then. This exact sweater isn't in stock any longer, but it's had a stranglehold on my sweater weather rotation. Perhaps my favorite thing about it is the rolled collar and rolled pocket. It's a subtle stylish detail that distinguishes it from other crew necks.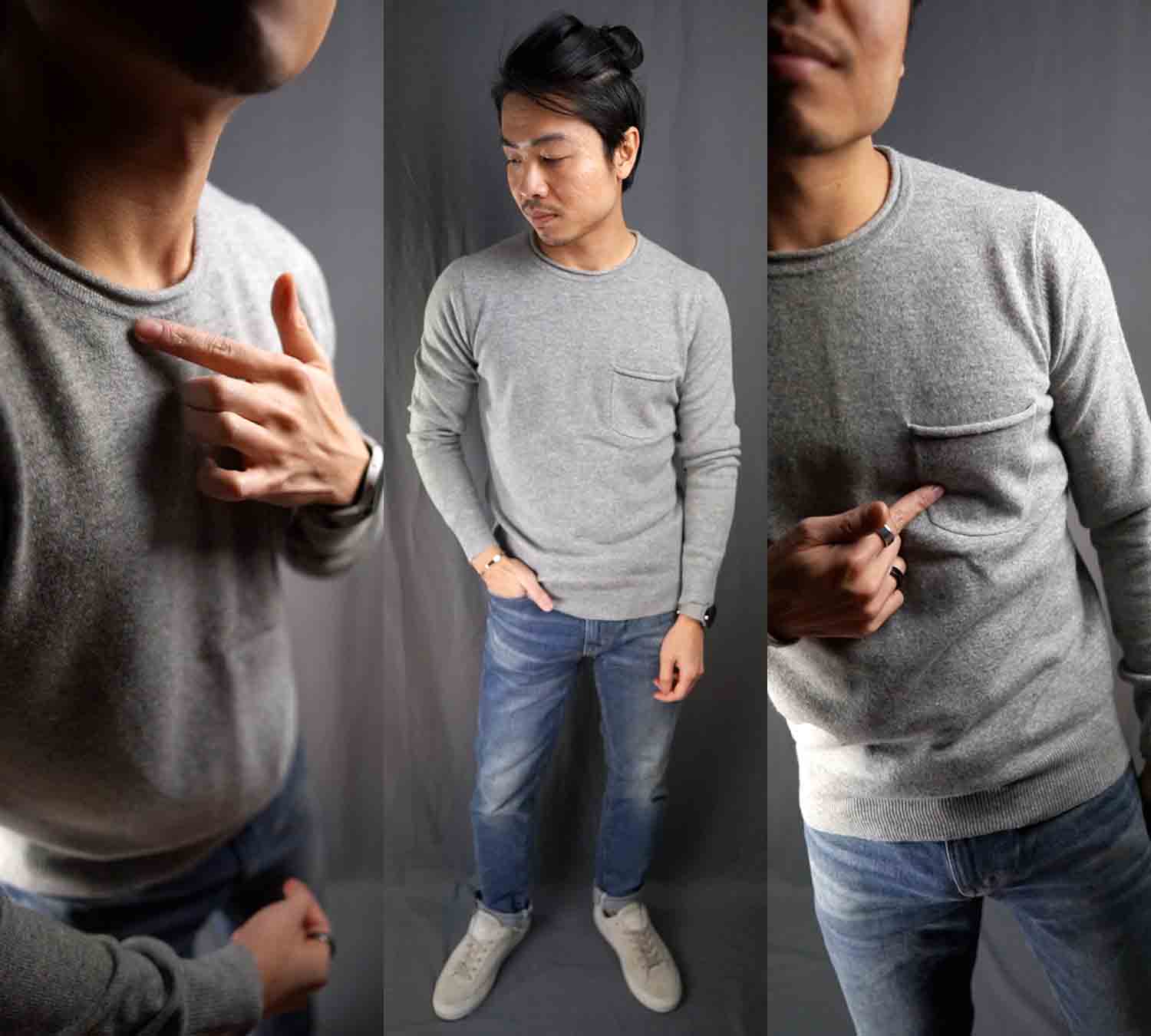 The sweater has a 70% wool, 30% cashmere make and so the material is super soft and pretty lightweight. You'll notice this sweater is more fitted than the others, that's because this is an extra-small.
It looks like they don't carry many XS sizes these days, but I hope that changes because this sweater fit is pretty on point, with the only exception being that it's a tad bit long.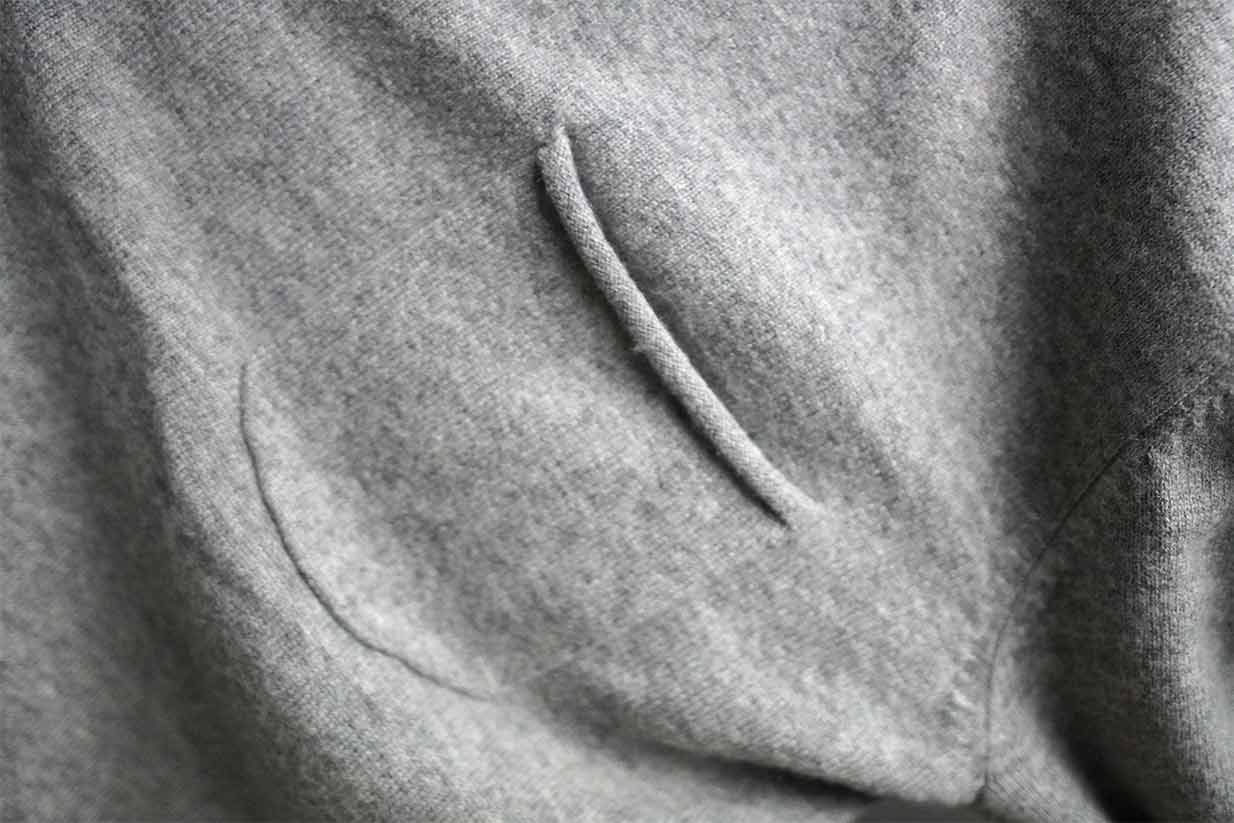 All in all, I love wearing this sweater casually overtop of an undershirt to avoid the itch or over a button up shirt for a more refined look. Either way, it's hard to go wrong with a heather grey crewneck sweater. The wool/cashmere blend is an added luxe bonus.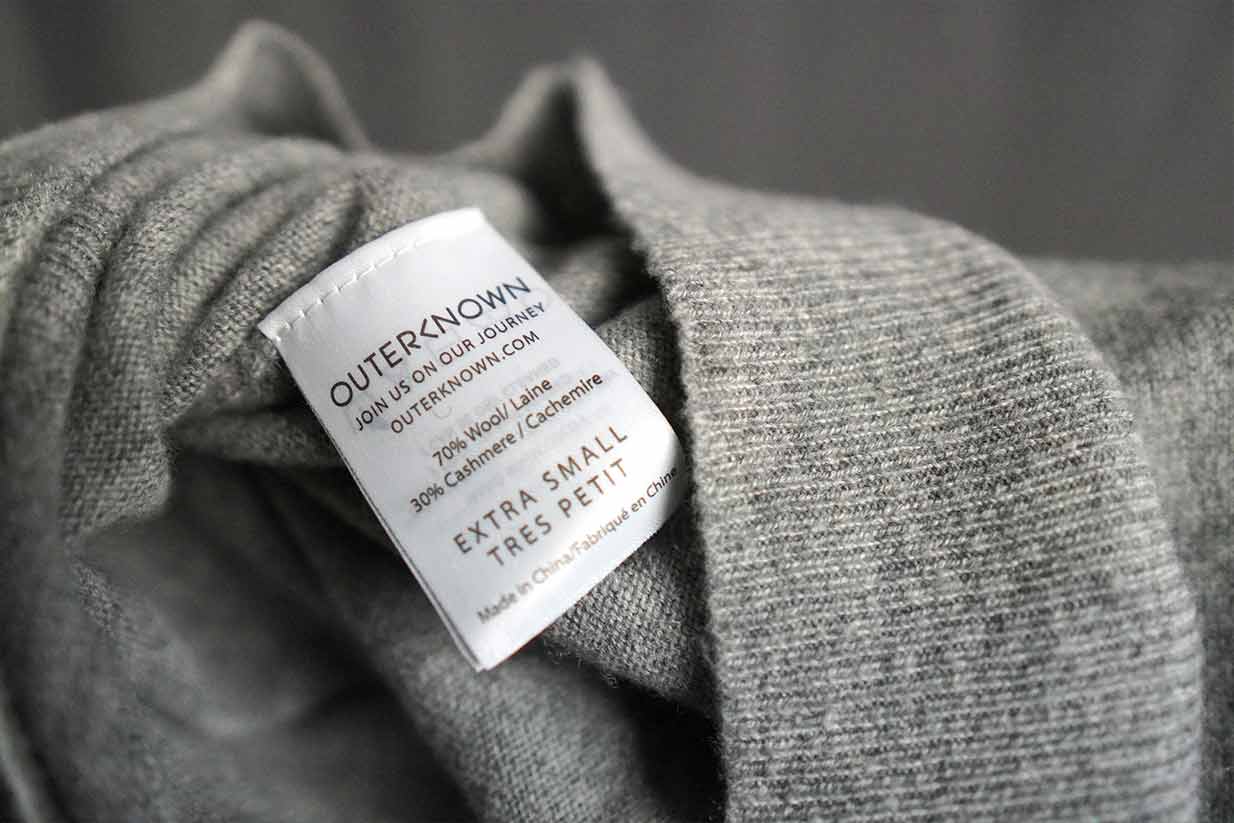 Apollo Sweater Details:
Fit: Trim
Sizes: XS-XXL
Material: 70% wool, 30% cashmere
Made In: China
Colorways: Varies upon style
Care: Machine wash cold, line dry. Dry cleanable.