Noom is a calorie counting, exercise monitoring, group support, and, most importantly, personal coaching app. Rather than focusing on immediate weight loss, the program intends to educate users on new skills and assist them in developing healthy habits. Though the weight-reduction plan is the most popular, Noom also provides a diabetes prevention program that has been fully approved by the Centers for Disease Control and Prevention. Novo Nordisk, a worldwide pharmaceutical business, teamed with Noom in an effort to prevent obesity and help patients maintain their weight loss over time. Noom's diverse and long-term approach to health assists people in shifting their thinking and approaching weight loss in a new way. Rather than focusing on immediate results, Noom teaches people how to change their attitudes around weight, comprehend the necessity of physical activity, and why healthy eating influences much more than the number on a scale. The Noom diet is a popular psychologically motivated weight loss program. It's not your average diet. Cognitive behavioral therapy, a sort of talk therapy utilized in clinical psychology settings, serves as the foundation for Noom's digital weight loss strategy. 1 There are no forbidden foods or timed eating windows. Consider Noom to be a more comprehensive lifestyle change that emphasizes good food, frequent exercise, stress management, and improved overall health.
OVERVIEW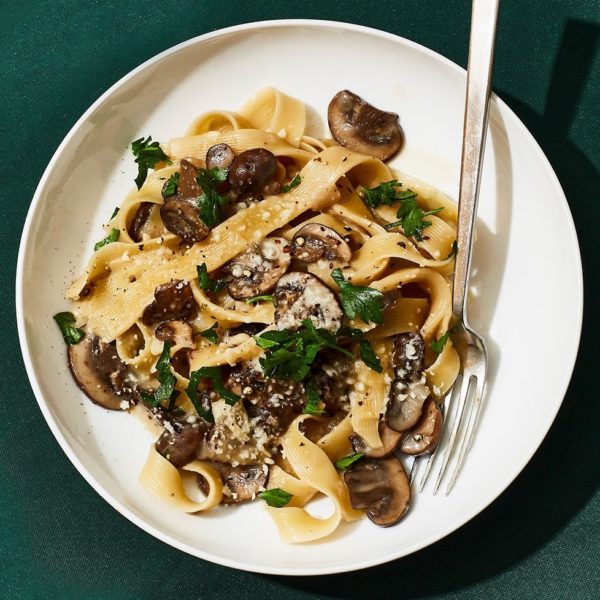 Because a healthy, balanced diet is essential to long-term weight maintenance, nutrition is an important component of the Noom weight loss program. The Noom app is an excellent resource for recording progress and receiving continuing assistance from trained health coaches. Noom approaches nutrition in a color-coded manner. It categorizes foods as green, yellow, or red based on their nutrient density and frequency of consumption. Noom's diet is all about consistency, just like any other diet plan. It has recently become the most popular health app, and millions of people have used it to attain their goals. The software was created by behavioral psychologists to assist you in losing weight in the long run. The app asks you many questions about your eating habits as soon as you download it. Then it creates a diet plan tailored to your specific needs. Noom's finest feature is that it does not encourage you to set unrealistic objectives; instead, it focuses on making long-term improvements to your lifestyle and eating habits. The app costs $45 a month and does everything you'd expect from a trained physical therapist. It provides a tailored calorie breakdown, counts your food intake, and monitors your weight, blood pressure, and blood sugar levels. It also tracks your workouts and offers health advice during business hours. Noom never excludes you from any food group and always makes an effort to keep things interesting. What distinguishes the Noom food diet and Noom foods? For starters, it promotes the consumption of whole foods and offers a diet plan that includes more nutrient-dense meals and snacks. The app asks how much weight you want to lose and how long you want to lose it. The app then calculates how much carbs, protein, and fat you should consume. Noom's food diet is based exclusively on tailored coaching, which means that each day you will receive a personalized set of goals that will be different, resulting in a never-ending diet plan.
Noom's origin story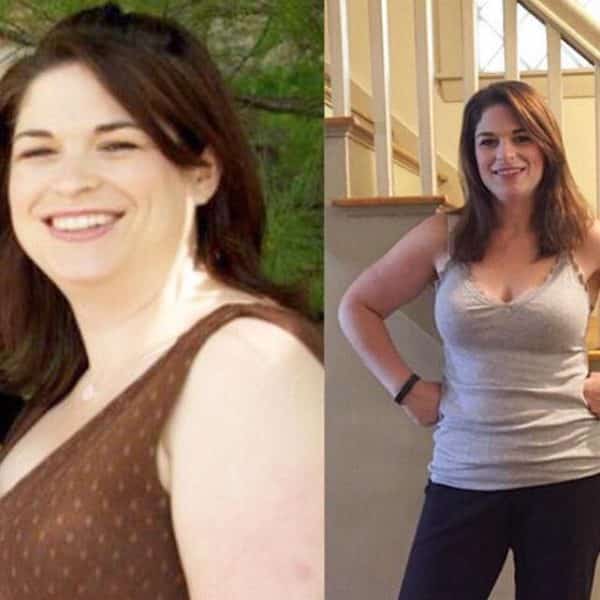 Jeong, 41, says his late father, a well-known doctor and hospital CEO in South Korea who died of lung cancer when Jeong was 20 years old, inspired him to create Noom. Jeong's father talked to his son about what it was like to be a doctor a year before he died: "Rather than being a healthcare expert, he was sick care specialist,'" Jeong told Everyday Health. "He felt helpless and helpless. He asked why disease prevention was so difficult to control." His father also advised Jeong to travel overseas rather than remain in Korea. According to interviews, Jeong initially planned to become a doctor like his father and the other 28 members of his family. He was unable to enter medical school, so he studied engineering instead. In South Korea, where military service is mandatory for young men, he served three years as an army IT specialist. Before relocating to the United States, Jeong founded South Korea's first heavy metal record label, BuyHard Productions, when he was 19 years old. (According to a Noom spokesman, the mild-mannered CEO still listens to the metal before almost all of his meetings because "it's what calms [and centers] him.") Jeong and Petakov met at a dinner party and discovered a mutual interest in behavioral psychology. Without a medical degree, Noom became Jeong's vehicle for promoting preventative health. He has stated that weight reduction is a type of gateway drug for Noom, but the app is eventually intended to be useful for all types of behavior changes to improve health and well-being. Already, Noom's Diabetes Prevention Program was the first digital-only program to be recognized and approved by the US Centers for Disease Control and Prevention in 2017, and the firm is currently beta-testing a stress and anxiety program.
NOOM BEST FEATURES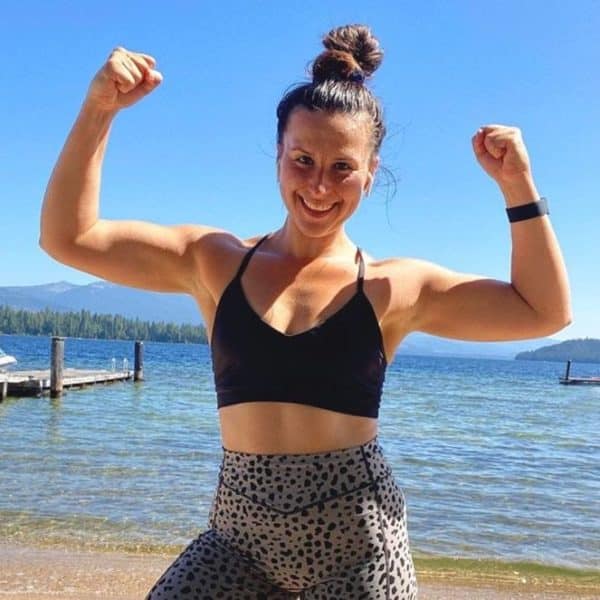 Food Logs
Best Features One of the most useful aspects of Noom is the ability to make food logs. Many customers discovered that simply observing what they ate over a period of many days assisted them in developing healthier habits. Noom urges you to document each meal and manage your calories using food logs.
Exercise Logs
Do you frequently make excuses for not exercising? You may blame it on your busy work hours or family obligations. Noom suggests keeping an activity record that details how much time you spent working out and when you worked out. You don't have to go to the gym every day, but you should try to exercise a couple of times a week. The software makes it simple to log your workouts. While in the gym or a restaurant, you can update your food and exercise logs in the Noom app.
Logs of Weight
Noom knows that you may have good and terrible days. While you might lose two pounds in one week, you might lose nothing the following week or even gain one back. Noom allows you to keep track of your weight and discuss your numbers with a professional. Many people discover that merely writing down their weight and keeping track of it will help them get closer to their objectives.
Expert Advice and Assistance
The opportunity to seek guidance and support from an expert is one of the top advantages that many Noom users appreciate. Your goals coach will be with you every step of the way. They will go over your goals with you at the start and ensure that you progress in the next weeks and months. You'll also have regular check-ins with the expert to discuss any challenges you're having and any solutions.
Group Discussions
When you join Noom, your coaches will place you in small groups with others who share your goals. These discussions allow you to discuss your recent experiences and views. Noom appoints a group moderator to monitor your chat. The moderator can assist you in staying on topic and bringing up new topics as needed.
Recipe Suggestions
It's not always easy to find dishes that will help you reduce weight while also tasting tasty. Noom provides access to a massive recipe collection that includes whole meals, snacks, side dishes, and desserts. Some recipes are from experts, while others are from consumers like you. You'll even find recipes to share with your family and friends.
Modification of Behavior
Noom, because it takes a psychological approach to weight loss, can also assist with behavior modification. The app shows you what causes you to eat more and gives you advice on how to change your behavior.
How to Begin with Noom?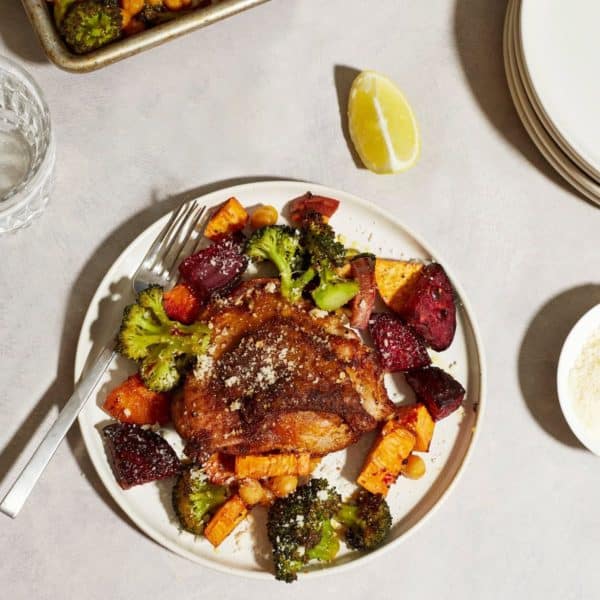 Go to the Noom website, where you can get started and create an account. You must first build a demographic profile in which you are asked whether you want to reduce weight or get in shape, with a third choice if you want to do both. It next asks for your height in inches and weight total. You must then mention your ideal weight.
This informs the site of how much weight you wish to lose. Noom then goes on to ask whether you have any upcoming important events or occasions that prompted you to reduce weight, such as a high school reunion or anniversary. When you finish answering these questions, Noom creates your profile and estimates how long it will take you to attain your objective.
Though it takes some time to complete your profile, it allows Noom to estimate how long it will take you to reach your ideal weight. Here's a simple guide to getting started on your Noom weight loss quest.
Pro tip: The online and mobile app sign-up processes differ significantly. We propose that you begin by filling out your information and signing up for the program on the Noom website.
You can download the app and use it to log in to your account once you've accepted the free trial.
Step 1: Get the app or go to the Noom website.
Visit Noom.com or get the app from the App Store or Google Play. The mobile app is compatible with iPhone, iPod Touch, and Android handsets. You can also download it on your iPad or Android tablet, though compatibility may be an issue. Because tablets typically lack motion sensors, features such as the built-in pedometer may not function.
Step 2: Select your weight loss journey.
An In-Depth Look at This Weight-Loss System 29, Noom allows you to pick between two goals: weight loss or exercise. It enables them to tailor your program from the start.
Step 3: Fill out your medical information.
Noom will ask you to fill out your health information after you've established your first objective. Your name, age, sex, gender, height, and current weight are among them. Based on your details, Noom will determine your optimal body mass index (BMI). After that, state your goal weight. To guarantee healthy weight loss, just choose from the suggested weight range. Noom will also inquire about:
How much food do you consume?
How frequently do you eat?
Physical activity level
Preferred The intensity of the Noom program might be easy, moderate, or intense.
You must provide information about your family and medical history. Noom will evaluate your health risks and the necessity for dietary changes. Noom will determine your weight loss targets for the next four months after gathering your responses. Filling up your information should be straightforward and quick. All you have to do is select your responses from the options provided. The entire procedure should take no longer than 15 minutes.
Step 4: Enroll in the Noom program.
To sign up for the program, Noom will request your email address and permission. After you join up, they will dig further into your eating habits, behaviors, mental state, activity, and nutrition.
Step 5 – Begin Losing Weight with the Noom App
Sign in to your account and use the Noom weight loss app. To achieve your goals, use it to access your program on a daily basis. Noom suggests devoting 10 minutes per day to educating more about psychology, behavior, and how to modify your eating habits and nutritional habits. The answers you gave during sign-up will be used to make the first recommendations. Noom will utilize the additional information to adjust its suggestions because it allows you to register your meals and ph.
How Does ItWork?
On the Noom Healthy Weight app, record all meals, snacks, and daily weights. Based on this information and your weight-loss goals, the app delivers feedback and suggestions. Food groups are color-coded to indicate which are the healthiest, which are intermediate, and which should be avoided. Through the app, coaches and support groups provide knowledge, encouragement, and motivation.
You will not begin with a thorough meal plan. The Noom app, on the other hand, adapts your feedback based on your meal log. Foods are classified into three color-coded food groups depending on their caloric and nutrient density; the goal is to shift away from those with a high caloric density and a low nutrient density toward foods with a low caloric density and a high nutrient density.
The app automatically updates as you log each food and beverage in your diet. You will not begin with a thorough meal plan. The Noom app, on the other hand, adapts your feedback based on your meal log. Foods are classified into three color-coded food groups depending on their caloric and nutrient density; the goal is to shift away from those with a high caloric density and a low nutrient density toward foods with a low caloric density and a high nutrient density.
The software automatically calculates the calories you've ingested and notifies you of your remaining allowance as you log every item and beverage in your diet. As you record your food intake, make brief complimentary remarks ("Fruit: Good decision! Good work.") and provide immediate feedback.
When you record your daily weight, it is automatically graphed so you can see how it changes over time. Your coach sends you encouraging and positive texts regularly.
You'll have to check elsewhere for macronutrient counts other than calorie density, such as salt, potassium, protein, total cholesterol, and fat breakdowns for each dish.
Noom Program Types
Noom, a new weight loss software, offers two sorts of programs.
Healthy Eating Plan
Program for Diabetes Management
Your program of choice will be determined by your objectives.
If you want to lose weight, the healthy weight program is right for you. In this program, you will be given a daily calorie budget and will be required to eat within it. Because choosing food items while on a weight loss program can be perplexing and even daunting, the Noom app provides further advice with its color-coded food database and tracking technologies. If diabetes has been a source of concern for you, the diabetes management program is an excellent option. With its color-coded food database and tracking technology, this program will provide the same assistance. However, the focus here would be on the carbohydrate content of the food items rather than the calories. The carbohydrate content will be prioritized over the number of calories.
Noom weight loss programs do not necessitate drastic lifestyle modifications. Unlike previous fad diets, the Noom diet plan does not require you to give up a specific food group, but rather to stay within your daily calorie allotment and choose healthier options from its extensive database.
What Exactly Is the Noom Diet Plan?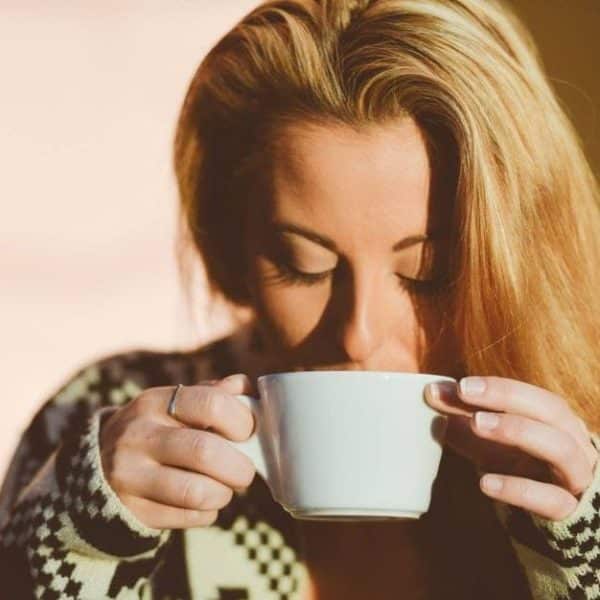 Let's put the word diet aside for a while. Noom, as opposed to a typical diet, is a mobile health app subscription service that encourages users to adopt behavioral adjustments to live a healthier lifestyle. Noom isn't a new concept. It first appeared in 2008 as a basic fitness and calorie tracker. However, by 2016, the program has incorporated a psychology and behavioral change component, as well as user support groups and personal coaches.
Noom has a team of behavioral health professionals that studied oncology, diabetes prevention and management, hypertension, and other topics to create a curriculum that addresses the root causes of weight loss issues. Noom dieters learn to prioritize their thinking over their meals. "Once you choose the things you're ready to focus on, your mentality will help you establish new neural connections over time to modify your habits," according to the app's philosophy.
Today, losing weight the Noom way includes assessing eating habits, managing food-related emotions, practicing accountability, and implementing lifestyle changes that can result in long-term weight loss.
The Noom diet plan is not your typical weight loss diet, but rather a customized and successful wellness program. It offers its users a cuisine database with over 150,000 food options to choose from. They can also scan a product's bar code to record it in or just to see if it fits in your daily calorie allotment. There will be multiple choices to a single food choice, allowing you to make an informed and healthy decision based on your needs.
The tracking technology enables users to keep track of their behaviors and receive feedback on their selections from nutritionists and dieticians. The Noom diet plan is quite helpful and guides its customers at every step of the way.
The Noom diet will not compel you to stick to a strict diet plan. Instead, the Noom diet plan simply substitutes low-calorie foods for high-calorie foods. The Noom food list is color-coded to distinguish between healthy and bad eating options. This list is color-coded (green, yellow, and red) and is based on a calorie scale.
1. List of Noom Green Foods
The Noom green foods list is meant to be the most targeted. This food is the least calorie-dense and has the highest concentration of nutrients. You will feel fuller without gaining all of the extra calories by eating these meals. The following are some examples of Noom green food:
Banana\sApple
Strawberries
Watermelon\sOranges
Pineapple\sCarrots
Onion\sSpinach
Brussels sprouts Broccoli Potatoes
Zucchini
2. List of Noom Yellow Foods
The Noom yellow foods list includes items that are high in calories but low in nutritional value. The foods on this list should be consumed in moderation. Here are a couple of such examples:
Chicken breast, grilled
Tuna, fresh or canned
Breast of turkey
Eggs
Greek yogurt with salmon
Avocados
Olives
Beer Quinoa Diet Soda Hummus
Beans in the oven
List of Noom Red Foods
Stop, says the red light, and so does this collection of red-colored foods. These foods should be avoided or consumed in as minimal quantities as possible. They contain more calories and have minimal nutritional value. Here are a couple of such examples:
Ham\sChips
Sugar\sBacon
Hamburgers with fried meat, sausage, white flour, and wine
The peanut butter
Pizza with Chocolate Fries
GET STARTED WITH THE NOOM DIET PLAN?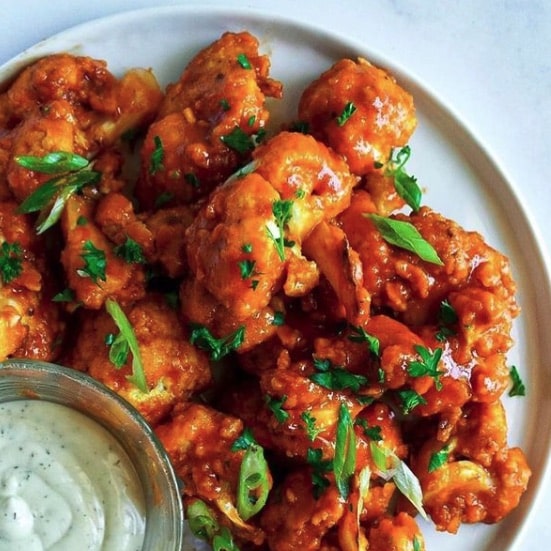 1. Take a questionnaire to get a personalized plan.
The program begins with a 10-minute online quiz that asks standard questions about your height, weight, gender, age, and why you want to lose weight. It also inquires as to how physically active you are, how frequently you eat, and whether you are predisposed to particular health problems such as diabetes, heart disease, or depression. Then there are inquiries such as, "Have any life circumstances caused you to gain weight in the last five years?" "And why are you concerned about meeting your weight-loss targets?" appear to evaluate habits and behaviors.
2. Make a payment, then download the app to your smartphone and establish an account.
You must download the Noom app once you've opted to join the program and paid the price. It is now only available on iPhones (12.4 or later) and Android phones (version 6 or later). It is compatible with iPad and Android tablets, although its utility is limited because tablets do not often include motion sensors (Noom has a step counter). After installing the app, you'll be prompted to sign in with the email address you used to register for the program.
3. Meet with your instructors, commit to sessions, and establish a calorie budget.
Noom expects you to complete 10 mini-lessons in psychology and behavioral change over 16 weeks. You instantly pick if you want to devote a minimum of five minutes to a maximum of sixteen minutes every day to the lessons. After around two days, you'll be assigned a goal coach who will personally contact you about twice a week to check in, inquire about your progress, and give motivational notes.
You'll be allocated a group coach and a peer group after a few more days in the program. The peer group coach moderates the discussion, posts weight loss recommendations, and occasionally reacts to individual postings. Both the goal coach and the group coach are Noom-trained and have either a bachelor's or associate's degree, as well as 2,000 hours of wellness experience.
Your calorie constraints are dependent on the information you provide. Noom's diabetes prevention program—the first mobile health program accredited by the Centers for Disease Control (CDC) for offering an evidence-based type 2 diabetes prevention program—might be recommended for some obese and pre-diabetic persons.
Your personalized plan gives a daily calorie budget (the minimal number of calories required to operate each day) and requires you to track your meals and physical activity daily. You can also choose to devote two to ten minutes every day to reading brief articles on positive thinking, mindful eating, and stress management.
On top of that, Noom has a step counter, so as long as you have your phone with you all day, you'll know how many total steps you took. The app encourages you to record your daily blood pressure, glucose levels, and water intake.
The Noom plan is designed to last 16 weeks, but you can purchase up to a year at a time for weight loss and maintenance. My calorie allowance was 1,250 calories per day for 16 weeks to achieve my 12-pound weight loss objective. When I logged my foods, the app told me how many calories I had left for the day in each food category (see below). When I went over my calorie budget, there was no reprimand, only encouragement to stick with the plan and lessons to help me figure out what caused my bad eating day (or week).
What Foods Are Allowed on the Noom Diet?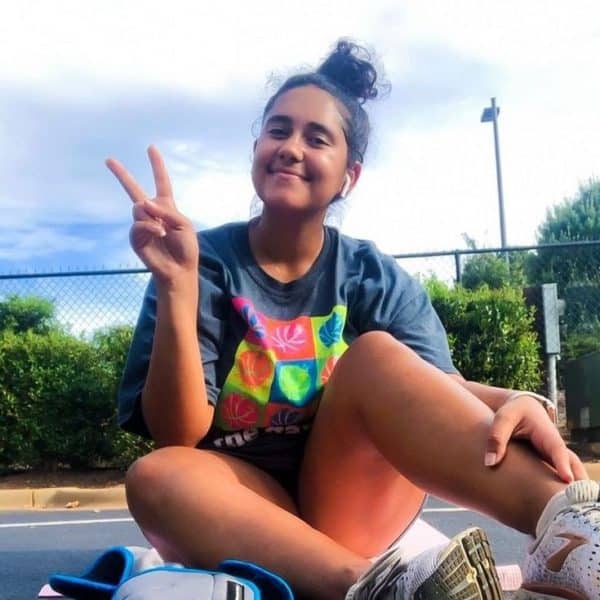 This is the only diet I've tried that didn't exclude any foods or dietary groupings. Any limitations are self-imposed. While Noom does provide vegan, gluten-free, and low-carb diet alternatives, it never identifies things as bad or off-limits.
Noom believes that food weight, not calories, influences how full you feel; thus, they employ a color-coded food system that prioritizes meals based on caloric density (CD). The higher the CD of food, the more water it contains. As a result, consuming low-CD meals fills you up faster and with fewer calories.
Green Foods: Fruits, vegetables, and whole grains are all low-calorie dense foods that are high in water content and contain the most nutrients.
Yellow Foods: Because they include more calories and fewer nutrients than green foods, lean meats, beans, and low-fat dairy products should be consumed in moderation.
Red Foods: Red meats, processed foods, and full-fat cheese are the foods with the most calories and the least amount of good nutrients. These foods provide 25% of your daily calories in one-fourth to one-half cup amounts. The Noom diet plan never states you can't consume "red" items; it merely advises you to limit your intake. Every time you track a portion of food, Noom quickly assigns it a color, allowing you to see which aspects of your diet require improvement.
The Noom Color Wheel in Action
When you utilize Noom as a diet plan, you will notice a traffic light system consisting of red, green, and yellow lights. Red foods, as you might imagine, have the most impact on your diet. These foods are high in fat and sugar, as well as other variables that contribute to weight gain. Green foods are the healthiest and safest to consume, and they may even help you lose weight. You'll also see yellow meals that are just on the line.
Most diet regimens limit what you can and cannot eat, but Noom allows you to eat everything you want. Noom calculates how many foods from each food group you should consume daily. Noom will keep track of how much you have left in each group as you enter your meals. The app reveals whether you went over or under the calorie amount it suggested at the end of each day.
Noom understands that it takes time to modify your eating habits. The app will never condemn you for eating too much as other weight loss organizations do. It will just advise you to rest the next day and encourage you to continue your journey. Many people find it useful to keep a reminder of what they should and should not eat.
PROS OF NOOM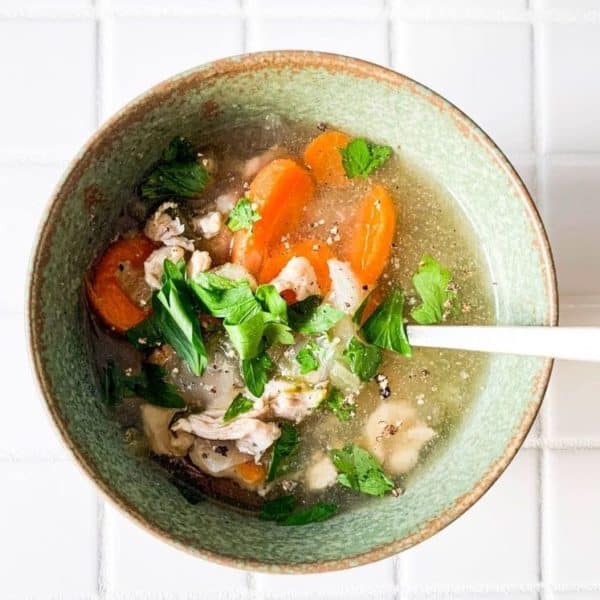 Certified health coaches: Noom's health coaches all go through a four-week training to become adept in cognitive behavioral therapy, the mechanism that powers Noom's weight loss program. Outside of the Noom training program, however, not all Noom coaches are certified (more on that under the cons below).
Psychological approach: Cognitive behavioral therapy is a tried-and-true psychological strategy that helps you grasp the connection between your feelings, beliefs, and behaviors.
Focus on the long term: Because of Noom's psychological approach, the program's foundation is habit transformation, which is how you can lose weight for good. Rather than inducing rapid weight loss in the first few weeks, Noom's goal is to help you build a long-term mentality about food, activity, and wellness.
Eat whole foods: With Noom, you'll never have to buy frozen meals (unless you want to), readymade shakes, or protein bars—the emphasis is on eating healthily for life, which means choosing foods that satisfy both your palate and your body. Noom's color strategy (green, yellow, and red foods) assists you in selecting nutrient-dense foods while still meeting your weight loss goals.
All-in-one support: Noom serves as your health coach, nutritionist, personal trainer, and accountability partner all at the same time. If you prefer to keep your app clutter to a minimum and have all of your health data in one place, Noom could be a good choice for you.
Scientifically supported: Noom's approach to weight loss is scientifically supported by several research (more on that below).
CONS OF NOOM
Expensive: At a minimum of $59 per month, Noom is more expensive than many people are ready or able to pay for a weight loss program.
Language can be somewhat degrading: While Noom's user experience is intended to be stimulating, some people may find it demeaning. For example, the app and website employ terminology like "conquer your food triggers," which could be troublesome for people who struggle with food triggers or emotional eating. These too-simplified generalizations fail to recognize the possibly deep-rooted and nuanced issues that individuals encounter.
No face-to-face teaching: If you prefer face-to-face coaching, Noom may not be the best solution for you. There will be no in-person or video coaching; everything will be done through the chat service, including discussions with your health coach.
Coaches are not always experts: True, all Noom health coaches are approved by the National Consortium for Credentialing Health and Wellness Coaches (NCCHWC), as is Noom's health coach training platform, "Noomiversity" (NBHWC). However, outside of Noom's independent training program, not all of its coaches are trained nutritionists, registered dietitians, personal trainers, doctors, or any other licensed health professional.
The color strategy may cause issues: While the color-labeling method for food selection may work for some, it may result in disordered eating patterns or an unhealthy relationship with food for others. For example, almond butter is classified as a red food due to its high-calorie content, yet when consumed in moderation, nut butter is a perfectly healthy food.
There is no set meal plan and no ready-to-eat food delivery alternatives.
Noom is not the app for you if you want prepared food alternatives or a precise meal plan. Noom has no eating guidelines other than a daily calorie limit and recommended percentages of red, yellow, and green foods. Some people will thrive with this culinary freedom, while others who are used to prescriptive eating habits may feel uneasy without the structure they are used to.
NOOM PRICING
Noom provides you with a suggested plan and you pay for those months in advance. As with most subscriptions, paying up for more months in advance provides larger monthly savings. A monthly membership costs $59, while a yearly membership costs $199. The annual fee is rather low, especially when compared to Weight Watchers. However, if you have 20 pounds to lose, you would most likely be advised to purchase a 2-month plan (according to the Noom quiz I took repeatedly). If you don't drop 20 pounds in two months, you'll have to pay an additional $99 to continue. This can quickly become costly, which was a popular criticism among reviewers.
Noom's subscription pricing is listed on their website (note that Noom often runs great discounts on these base rates throughout the year, bringing down the monthly cost of a Noom subscription).
$60 USD monthly auto-renewal plan
$119 USD for a two-month auto-renewal plan
$149 USD for a three-month auto-renewal plan
$159 USD for a four-month auto-renewal plan
$164 USD for a 5-month auto-renewal plan
$169 USD for a 6-month auto-renewal contract
$174 USD for a 7-month auto-renewal plan
$179 USD for an 8-month auto-renewal plan
$185 USD for a Plan of 9-month auto-renewal
$189 USD for a 10-month auto-renewal plan
$195 USD for an 11-month auto-renewal plan
$199 USD for an annual auto-renewal
FAQ
Is Noom compatible with other fitness trackers and apps?
Yes, Noom works with Fitbits and other fitness trackers. Check out their Noom iOs Apps list and Noom Android Apps list for a list of trackers and apps that sync with Noom. Noom can also be added to an Apple Watch.
Is Noom effective for weight loss?
This is where Noom is unique. At its core, it is a psychology-based curriculum. You can lose weight by drinking shakes or taking pills, but unless you address the issues that caused you to gain weight in the first place, you will regain your weight if you stop taking the shakes and pills.
What exactly is the Noom weight loss app?
Noom is a weight-reduction software that claims to take a novel approach to weight loss by utilizing psychology to help you develop healthier eating habits. Noom is a weight-reduction software that claims to take a novel approach to weight loss by utilizing psychology to help you develop healthier eating habits.
What Happens When My Noom Trial Is Complete?
After the trial period, Noom will charge you for a premium subscription. Offers may differ depending on the user and the time you registered. Noom occasionally offers discounts. If you intend to cancel your Noom subscription, do so before the
trial period finishes.
What distinguishes Noom from other diets?
Noom's categories, unlike other restrictive diets, are more of a framework for how you eat than a restriction on what you consume. For example, if you consume more than your daily red food allowance but stay within your calorie limit, the most you'll observe is your bar chart reaching your target ceiling.
Conclusion
Noom is worth it. Noom provides a comprehensive yet simple weight loss program. It offers consumers a personalized approach to long-term weight loss, which is accessible through its health app. Unlike many weight loss plans that restrict you from consuming certain food groups, Noom allows you to eat whatever you want as long as you follow their suggestions. The Noom program isn't just for folks looking to lose weight. It can also help you maintain your present weight and avoid gaining weight. The Noom app is unique in that it goes beyond weight loss. It provides health coaching, peer support, and education to help people develop healthy habits that will last a lifetime.