Noom is not a standard diet regimen, you can still eat all of your favorite meals and even drink alcohol when out with friends. Noom requires you to download an app and use it to track your diet for two weeks. The app not only helps you keep track of your food, but it also allows you to connect with others on similar travels and check your consumption. Let's put the word diet aside for a while. Noom, as opposed to a typical diet, is a mobile health app subscription service that encourages users to adopt behavioral adjustments in order to live a healthier lifestyle. Noom isn't a new concept. It first appeared in 2008 as a basic fitness and calorie tracker. However, by 2016, the programme has incorporated a psychology and behavioural change component, as well as user support groups and personal coaches. Noom has a team of behavioural health professionals that studied oncology, diabetes prevention and management, hypertension, and other topics to create a curriculum that addresses the root causes of weight loss issues. Noom dieters learn to prioritise their thinking over their meals. "Once you choose the things you're ready to focus on, your mentality will help you establish new neural connections over time to modify your habits," according to the app's philosophy. Today, losing weight the Noom way include assessing eating habits, managing food-related emotions, practising accountability, and implementing lifestyle changes that can result in long-term weight loss.
OVERVIEW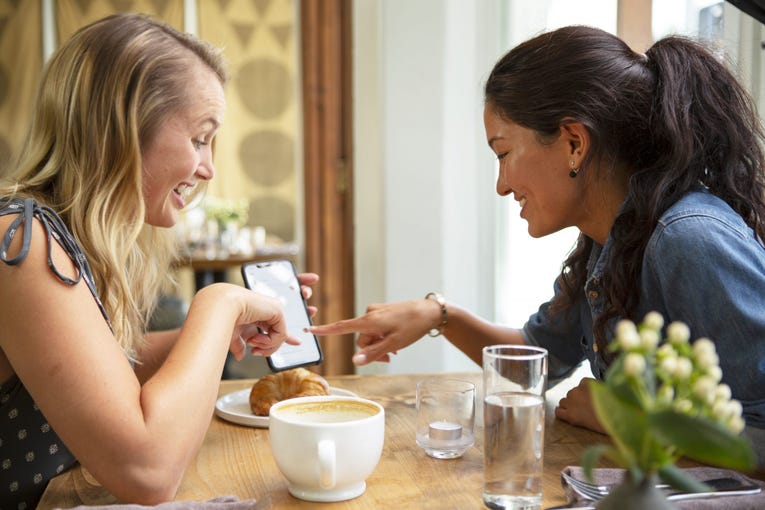 Unlike other weight reduction applications that force you to undertake calorie-burning workouts, Noom takes a direct yet subtle approach, tackling the true cause that sabotages your weight loss efforts your thoughts. A Distinctive Psychological Approach to Weight Loss Noom is a weight loss programme that is both psychologically and scientifically supported. As you progress through your customised programme, it will use cognitive behavioural therapy (CBT) to improve your connection with food, gradually shift your perspective, and create healthy behaviours. Noom will ask you questions about your demographic profile, habits, behaviour, nutrition, and plans when you activate the app. It will also ask you how much weight you want to lose, what pace you want, and how much time you can spend to the programme. The Noom platform is made up of numerous components, such as cognitive behavioural therapy techniques, evidence-based information, tracking tools, and an easy-to-use interface. The Noom diet is focused on psychology and is centred on the underlying principle of balance. The diet categorises food into three groups: red, yellow, and green. Green meals are the most nutritious, yellow foods are slightly less nutritious, and red foods contain the most calories. An ideal Noom diet would include mostly green meals, some yellow foods, and a few red items. Noom is an app that counts calories, monitors exercise, provides group support, and, most significantly, provides personal coaching. Rather than focusing on quick weight loss, the programme aims to teach users new skills and aid them in adopting healthy behaviours. Though the weight-loss programme is the most popular, Noom also offers a diabetes prevention programme that is fully certified by the Centers for Disease Control and Prevention. Novo Nordisk, a global pharmaceutical company, collaborated with Noom to prevent obesity and assist patients in maintaining their weight loss over time. Noom's multifaceted and long-term approach to health helps people change their mindset and approach weight loss in a new way.
10 Things You Should Know Before Trying Noom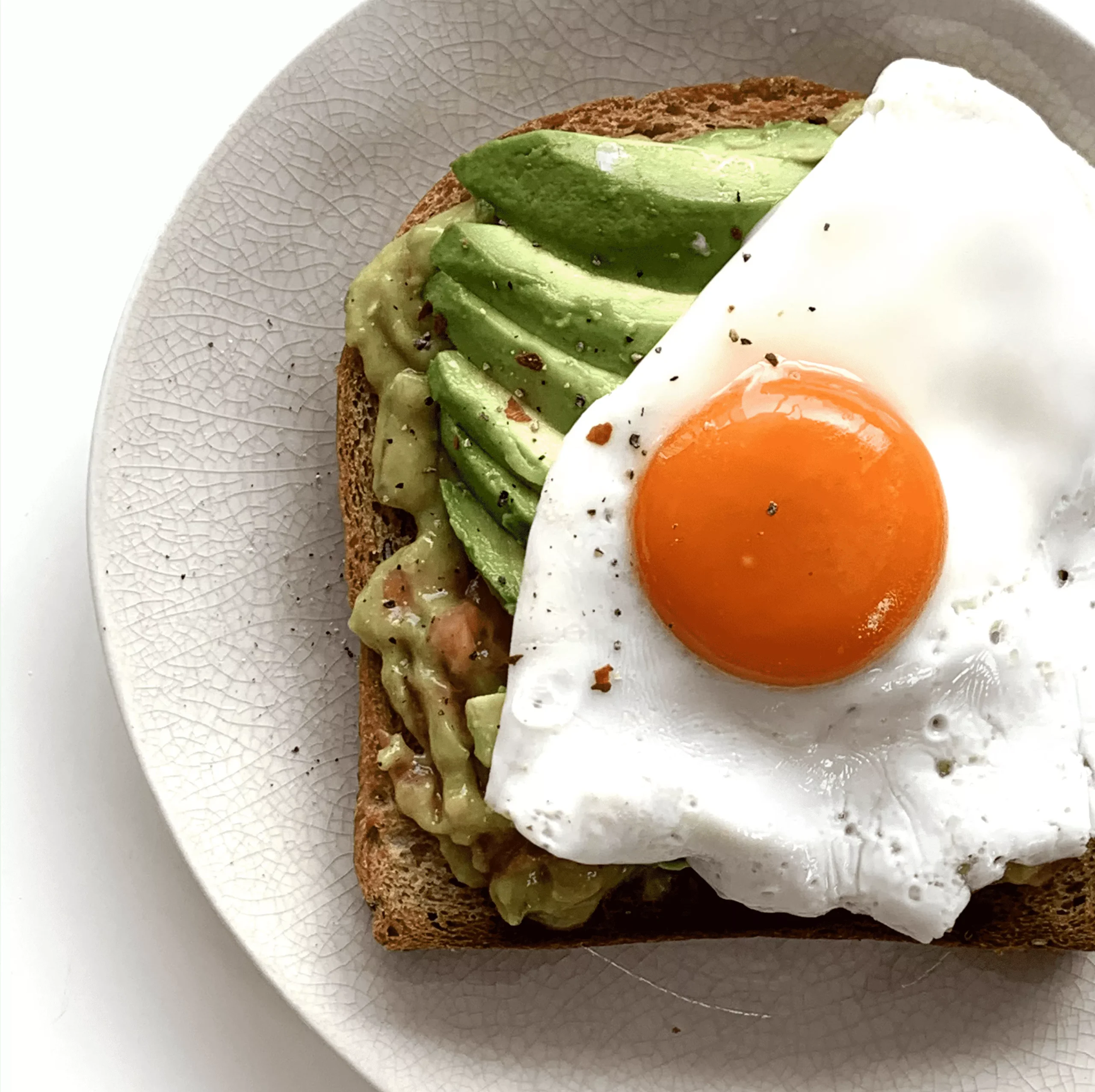 1. You Will Need a Scale
I'm not sure why, but they don't make it plain how frequently you will weigh yourself. Make sure you order a scale right away. It does not have to be anything complex. In the same price range, you can purchase a scale that is remarkably comparable to this Scales for Digital Weight – 4 High Precision Sensors Body Weight Scale with Step-On & Auto Calibrated & Auto ON/OFF Technology, Wide Sturdy Tempered Glass, Round. Order it today and cross something off your to-do list.
2. You will discover your true Why.
Weight growth is aggravating, and losing weight is difficult. But WHY are you now ready to make a change today? What was the impetus behind your decision to join Noom? Noom is going to ask you a question. And Noom will assist you in discovering your true response.
3. You are assigned a Goal Coach.
Knowing your why and keeping it front and centre is extremely difficult. It is difficult to make tiny modifications to lose weight. It is difficult to determine which foods satisfy all of your demands and needs. Noom is well aware of this. That's why you get a Goal Coach. You are not expected to modify your habits on your own. One thing to keep in mind: your Goal Coach will not advise you what to eat. She'll make you find it out for yourself. But believe me, you'll thank her when the pounds start to fall off. Try Noom's Trail Right Now!
4. Noom is all about habit change.
While it's tempting to refer to a Noom as a diet, it's truly a habit-changing programme. Every day, you will spend time interacting with the app. While the basis for habit modification is similar, Noom delves into why you make the eating choices you do and gives direction and responsibility to assist you in changing those habits. If you're considering about signing up for Noom, you should also download Atomic Habits. It's an excellent companion to Noom.
5. It takes time to change behaviors.
This is a crucial aspect. Plan on reading the Noom app and participating in the classes for roughly 10-15 minutes per day. Even if you believe you know everything there is to know about dieting, these lessons are worthwhile. Allow it a genuine chance to assist you in breaking old habits and forming new ones.
6. Food preparation is important in any diet.
Prepare for success by having fruit, vegetables, and lean proteins on hand when you begin.
7. You will be placed in a group.
You will be assigned to an accountability group based on your responses to the questions during the onboarding phase. Don't let this frighten you if you're an introvert. You are not required to participate; you may simply observe.The group's similarities in interests and struggles impressed me the most. Noom's sophisticated algorithm for creating groups is quite good! Reading the comments in the Noom group is like listening to a conversation in my head.
8. Your calories will be counted.
Let's face it, as much as Noom is about changing behaviors, it's still a distraction.
They recommend you to decrease the amount of calories you consume from red meals without fully eliminating them from your diet. They will educate you how to enjoy food without bingeing. Really! This habit change will take different amounts of time for different people, but the lessons they provide are completely learnable.
9. You must record your meals in the Noom app.
This programme is about changing habits, and Noom excels at responsibility. If you don't log your meals, you tell the app when time to check in with you during the day, and it reminds you. I know it sounds ridiculously simple, but it works!
10. Walking also counts.
Noom does not need you to become an extraordinary athlete or perform insane fitness videos, but they do reward you for moving your body. Noom syncs with your phone's pedometer (or another device of your choice), and you receive bonus calories based on your amount of steps and exercise that day.
It's not a one step Equals another bite situation, but it's enough to get you to get moving on Friday morning when you're fatigued so you can enjoy some ice cream that evening.
Noom's backstory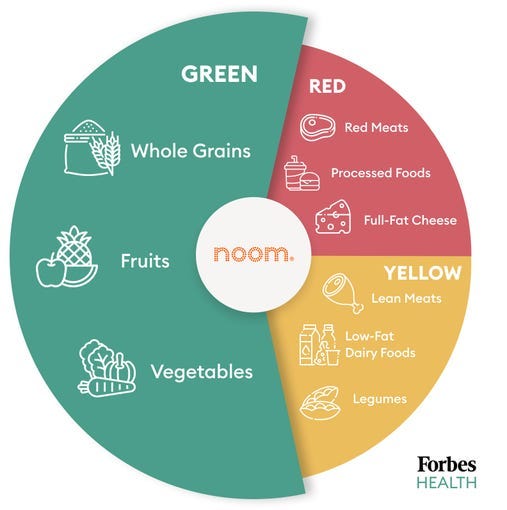 Jeong, 41, claims Noom was inspired by his late father, a well-known doctor and hospital CEO in South Korea who died of lung cancer when Jeong was 20 years old. A year before his death, Jeong's father informed his son about what it was like to be a doctor: "Rather than being a healthcare expert, he was an ill care specialist," Jeong told Everyday Health. "He was feeling powerless and helpless. He inquired as to why disease prevention was so difficult to manage."
His father also advised Jeong to travel outside of Korea rather than stay in Korea. According to interviews, Jeong wanted to be a doctor like his father and the other 28 members of his family.
He was denied admission to medical school, so he studied engineering instead. He served three years as an army IT specialist in South Korea, where military duty is essential for young men. Before moving to the United States, Jeong started BuyHard Productions, South Korea's first heavy metal record label, when he was 19 years old. (The mild-mannered CEO, according to a Noom representative, still listens to the metal before almost all of his meetings because "it's what calms [and centers] him.")
Jeong and Petakov met at a dinner gathering and learned they had a passion for behavioral psychology. Noom, who lacked a medical degree, became Jeong's vehicle for advocating preventative health.
He has indicated that weight loss is a form of gateway drug for Noom, but the app is designed to be useful for many types of behavior changes to improve health and well-being in the long run.
Noom's Diabetes Prevention Program was already recognised and certified by the US Centers for Disease Control and Prevention in 2017, and the company is currently beta-testing a stress and anxiety programme.
NOOM FEATURES
The simplest way to decide if you should buy Noom is to look at some of the app's top features and benefits.
Food Tracking or Logs
The food logging tool is one of my favorite aspects of Noom. Whatever you eat, you may add it to the app. Assume you snacked on a modest bag of chips in the middle of the day. Noom allows you to search for the brand name and bag size before adding it to your record. When you cook homemade cuisine, you may search the database for the ingredients you used and add them in seconds. Noom can automatically determine the ingredients if you utilise recipes from the database. You can even contribute new foods and recipes to the database.
Fitness Trackers are supported.
There are so many fitness trackers on the market today that chances are you've used one before. Noom is compatible with the majority of popular fitness trackers and mobile apps that track your fitness throughout the day. Noom's first inquiry is if you want to be in shape, lose weight permanently, or do both.
Reminders for Exercise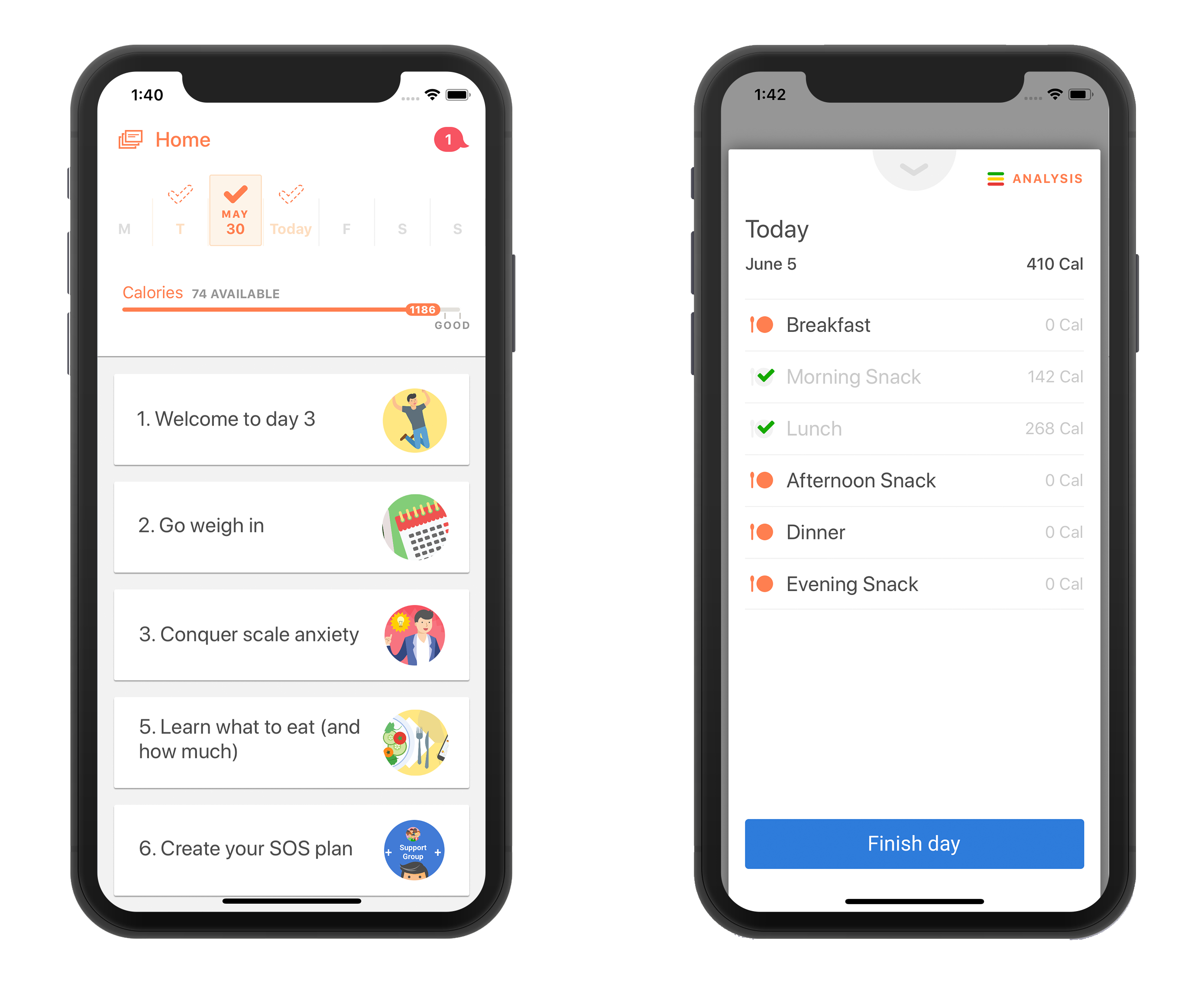 Noom is unique in that it calculates how much exercise you need based on your current level of activity and the amount of weight you want to lose. The software will inform you when and how often you should exercise and will give you reminders.
Modification of Behavior
Learning how to alter and change your food-related behaviours is an important component of the weight-loss process. This is a stage that many typical plans overlook. They are more concerned with getting you up and moving and reducing your calorie intake. Every day, Noom publishes articles on behaviour modification, such as what causes overeating and how to manage your emotions. Noom determines how much assistance and support you require based on your current weight and height.
Connections for Smart Scales
A smart scale is one of the trendiest developments in the weight reduction market right now. These scales connect to the internet and an app that you may use on your phone. This makes it simple to monitor any weight variations. Noom works with smart scales, making it even easier to track your weight reduction.
Check-Ins Every Week
When you choose Noom, you may get weekly check-ins with the app's pros. They include dietitians who examine your meals, psychologists who create quizzes, professional coaches, and personal trainers. At the start of the week, you'll meet with your coach to set one or more goals for the next seven days. Throughout the week, the coach will provide feedback and connect you with additional professionals who can assist you. Noom's psychologists can help you understand how major life transitions might lead to weight increase.
Access Following Cancellation
Unlike most programmes, which delete all of your progress when you cancel, Noom keeps your data. You can use your account to log new information, track your workouts, and track your meals. Many previous users find that doing so helps them keep the modifications they made with Noom. When entering foods, Noom also allows you to see previous records and verify the colour wheel.
Noom's Articles Library
Each mini-course focuses on a different topic, such as habit chains, calorie density, and mindful eating. These are covered in bite-sized chunks of information in the form of short articles. Studies, multiple-choice questions, and explanations are included in mini-articles to help you recall vital facts. You can return to your favourite articles at any time by bookmarking them and locating them in the My Articles collection. The app will also quiz you as you move through the set of mini-articles provided to you each day. At the end of each mini-course, you must also complete a final quiz. The quizzes assist you in retaining the knowledge you learn from the articles.
Calorie Tracker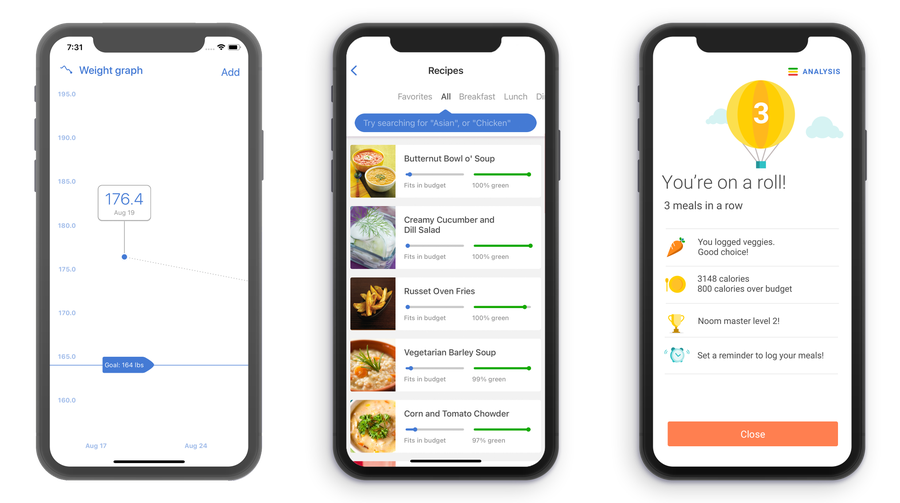 Your food consumption is crucial to weight management, whether you want to lose 20 pounds or simply live a healthy lifestyle. There are advantages and disadvantages of using calorie-counting apps, but what makes the Noom diet so effective? Foods are not labelled as "good" or "bad" in the app. They are instead classified using a distinct colour system based on their calorie density. Here's a basic rundown:
Green: has the fewest calories and can be consumed in bigger quantities.
Yellow foods have more calories and are less healthful than green meals; they should be consumed in moderation.
Red foods include the highest calories and the fewest good nutrients.
The programme calculates how much of each colour you should consume in a day, which is 30% green, 45% yellow, and 25% red meals. As you register your daily food intake, the app calculates the remaining percentage of food consumption (by colour) that you could consume to stay within your calorie budget. That is how Noom educates you on the nutritional value of the food you eat.
Other Tracking Tools Included
The app includes tools to help you better track your health and exercise objectives. Noom can also be synced with your phone's health data for extra in-depth data tracking. The following Noom tools can help you develop healthier diet and physical activity habits:
Log your weight: Based on your daily weigh-ins, Noom will generate a Weight Graph to help you visualise your progress.
Track your meals: You can log your meals (from breakfast to dinner, including snacks in between) using Noom's database and barcode scanner, which contains over a million goods. The record displays the calorie amount as well as the color of the item you consumed
Water log: Determine your water goal and keep track of how many glasses (approximately eight ounces per glass) you drank during the day.
Register activity: The software syncs with your phone's health app to keep track of your daily steps, but you may also log your exercise every day separately.
Recipes for Every Occasion and Taste
Hundreds more recipes are available through the app. Recipes are organised by meal type, and each one specifies how many serves it can create, how long it takes to cook, and how many calories there in each serving. You may quickly save your favourite recipes as favourites for easy access later. Each dish also includes thorough preparation and ingredient directions. It also provides a percentage of the food's contents that fall within each nutritional colour. While calorie-counting applications could be added to your weight loss strategy, Noom's tools are more than enough to help you eat healthy and comfortably.
How to Get Started with Noom
Visit the Noom website to get started and create an account. You must first create a demographic profile, after which you will be asked if you want to lose weight or get in shape, with a third option if you want to do both. It then asks for your height in inches and total weight. Then you must state your ideal weight. This tells the site how much weight you want to lose. Noom next asks whether you have any major events or celebrations coming up that encouraged you to lose weight, such as a high school reunion or anniversary.
When you have finished answering these questions, Noom will develop your profile and estimate how long it will take you to achieve your goal.
Though completing your profile takes some time, it helps Noom to predict how long it will take you to attain your goal weight. Here's a quick start guide for your Noom weight loss journey.
Pro tip: The web and mobile app sign-up processes are very different. We recommend that you begin by entering your information and registering for the programme on the Noom website.
Once you've accepted the free trial, you can download the app and use it to log in to your account.
Step 1: Download the app or visit the Noom website.
Visit Noom.com to learn more, or download the app from the App Store or Google Play. The mobile app is available for iPhone, iPod Touch, and Android devices. It is also possible to download it on an iPad or Android tablet, though compatibility may be an issue. Because tablets lack motion sensors, functions like the built-in pedometer may not work.
Step 2: Decide on a weight loss journey.
An In-Depth Look at This Weight-Loss System 29, Noom gives you the option of losing weight or exercising. It allows them to personalise your programme from the beginning.
Step 3: Fill out your medical details in step three.
After you've completed your first target, Noom will ask you to fill out your health information. Among these are your name, age, sex, gender, height, and current weight. Noom will calculate your ideal body mass index based on your information (BMI). Following that, indicate your desired weight. Simply choose a weight range from the indicated range to ensure healthy weight loss. Noom will also question about the following:
How much food do you eat?
How often do you eat?
Preferred level of physical activity
The Noom program's level can be easy, moderate, or intense
You will be required to supply information about your family and medical history. Noom will assess your health risks as well as the need for dietary modifications. After compiling your comments, Noom will calculate your weight reduction goals for the next four months. Filling up your information should be straightforward and quick. All you have to do is choose your responses from the available alternatives. The entire process should not take more than 15 minutes.
Step 4: Sign up for the Noom programme.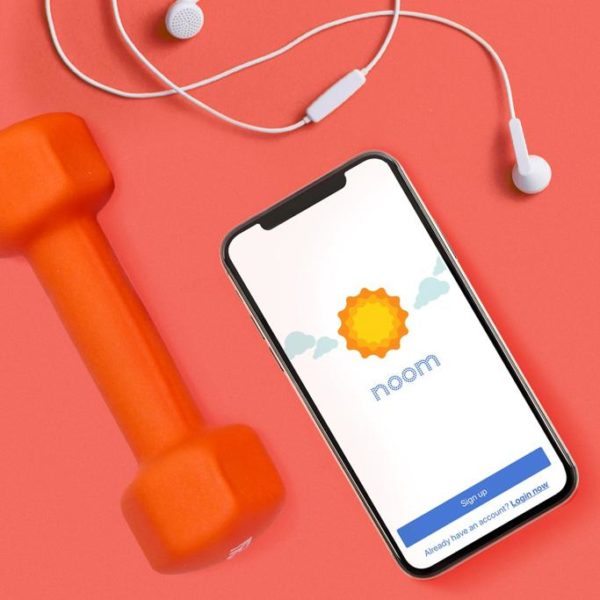 Noom will ask for your email address and permission to sign up for the programme. They will investigate your eating habits, behaviours, mental state, activity, and nutrition after you join.
Step 5: Start Losing Weight Using the Noom App
Log in to your account and download the Noom weight loss app. To attain your objectives, use it on a daily basis to access your programme. Noom recommends dedicating 10 minutes per day to learning more about psychology, behaviour, and changing your eating and nutritional habits. The first recommendations will be based on the answers you provided during sign-up. Noom allows you to record your meals and PH, so it will use the extra data to modify its recommendations.
How Does It Function?
Keep track of all your meals, snacks, and daily weights using the Noom Healthy Weight app. The app gives comments and suggestions based on this data and your weight-loss objectives. In order to distinguish which food groups are the healthiest, which are intermediate, and which should be avoided, they are color-coded. Coaches and support groups offer information, inspiration, and motivation through the app.
You won't start out with a detailed meal plan. On the other hand, the Noom app customizes your comments based on your meal diary. Depending on their caloric and nutrient density, foods are divided into three color-coded food groups; the objective is to move away from foods with a high caloric density and a low nutritional density and toward those with a low caloric density and a high nutrient density.
As you enter the details of each food and drink in your diet, the app automatically updates. You won't start out with a detailed meal plan. On the other hand, the Noom app customizes your comments based on your meal diary.
Depending on their caloric and nutrient density, foods are divided into three color-coded food groups; the objective is to move away from foods with a high caloric density and a low nutritional density and toward those with a low caloric density and a high nutrient density.
As you log each food and drink in your diet, the software automatically calculates the calories you've consumed and tells you of your remaining allocation. Make quick complimenting notes when you track your dietary intake and give prompt commentary.
Your daily weight is automatically graphed when you keep track of it so you may observe changes over time. Regularly, your coach texts you encouraging and motivating messages.
For other macronutrient numbers besides calorie density, such as salt, potassium, protein, total cholesterol, and fat breakdowns for each dish, you'll need to look elsewhere.
Types of Noom Programs
Two types of programmes are available through Noom, a new weight loss software.
Program for Diabetes Management
Healthy Eating Plan
Your goals will decide the programme you should enroll in.
The healthy weight programme is ideal for you if you wish to lose weight. You'll be given a daily calorie budget as part of this programme and have to stick to it when eating. With its color-coded food database and tracking technology, the Noom app offers further guidance because selecting food items while on a weight loss programme can be confusing and even intimidating. The diabetic management programme is a fantastic choice if diabetes has caused you any concern.
This programme will offer the same support with its color-coded food database and tracking technology. But rather than calories, the emphasis in this case would be on the food products' carbohydrate content. Priority will be given to the carbohydrate content rather than the calorie count.
The Noom weight loss regimens don't call for major lifestyle changes. Unlike previous fad diets, the Noom diet plan encourages you to stick to your daily calorie budget and select healthier foods from its huge database rather than forcing you to give up a certain food type.
What Is the Noom Diet Plan Exactly?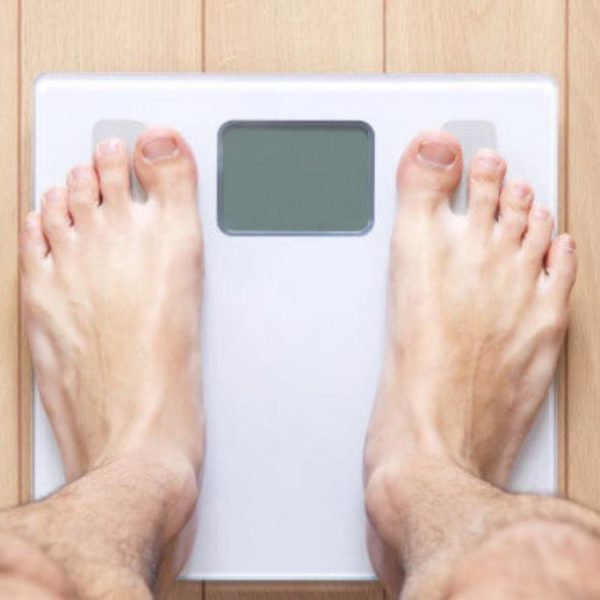 Let's temporarily set the topic of diets aside. Noom is a mobile health app subscription service that encourages users to make behavioral changes to lead healthier lifestyles, as opposed to a normal diet. Noom is not a novel idea. It debuted in 2008 as a simple and easy calorie and activity tracker.
But by 2016, the programme now included user support groups, personal coaches, and a psychology and behavioral change component.
For the purpose of developing a curriculum that targets the underlying reasons of weight loss problems, Noom has a team of mental health professionals that have studied oncology, diabetes prevention and treatment, hypertension, and other areas.
Dieters who follow the Noom method learn to think before they eat. "
According to the app's guiding principle, "Once you choose the topics you're ready to focus on, your mentality will help you develop new neural connections over time to transform your habits."
Today, shedding pounds the Noom way involves examining eating patterns, controlling feelings connected to food, practicing accountability, and making lifestyle adjustments that can lead to long-term weight loss.
The Noom diet is a successful and individualized wellness programme, not your standard weight loss diet. It provides its users with a cuisine database with more than 150,000 different culinary selections. Additionally, they may scan a product's barcode to add it to a list or simply to check whether it fits within your daily calorie limit.
There will be several options for every food choice, enabling you to decide in a way that is both healthy and appropriate for you.
Users may monitor their activities and get advice on their choices from nutritionists and dieticians thanks to monitoring technologies. The Noom diet plan is incredibly beneficial and walks its users through each step of the process.
The Noom diet won't force you to follow a rigid eating schedule. The Noom diet simply swaps out high-calorie foods for low-calorie ones. The Noom food list is color-coded to show which foods are good for you and which are not. This list is based on a calorie scale and is color-coded (green, yellow, and red).
1. Green Meals
The Noom green foods list is designed to be as specific as possible. This food offers the highest concentration of nutrients while having the fewest calories. Eating these meals will make you feel more satisfied without making you gain all of the extra calories.
2. Yellow Foods
Foods that are high in calories but low in nutritional value are included on the Noom yellow list. Consuming the items on this list in moderation is advised.
3. Red Meals
The red light commands you to stop, and so do these foods that are red in color. Avoiding or eating these foods as little as possible is advised. They have less nutritional value and more calories.
What to Know Before Beginning the Noom Diet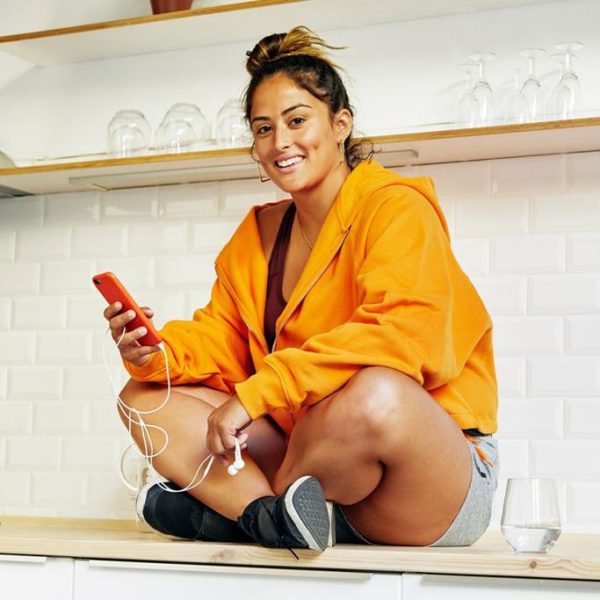 No item is actually off-limits on the Noom diet because you may eat everything that's on the list as long as you follow the app's calorie and percentage recommendations. The Noom diet may be a perfect fit for you if you prefer being a part of all good groups, value smart technology, and enjoy keeping track of your activities.
You might want to speak with your doctor before starting any diet. This guarantees that you include foods that are targeted for your unique health requirements, such as filling up any nutritional gaps you might have.
By helping you in understanding caloric density, the Noom diet encourages healthy weight loss, but you must continue to have a positive relationship with food. Enjoy keeping track of what you eat, but try not to become unduly fixated on it.
Understanding how your particular DNA affects your food patterns is also crucial. For instance, you should watch your consumption of sodium and fat if you have a family history of hypertension. Similar to this, you need to be careful about how much calcium you consume if you have a family history of osteoporosis or bone density loss.
Your DNA test may even show whether you are genetically predisposed to have better or worse control over your appetite. You can learn some details about the best diet type for you based on your DNA through a DNA test like CircleDNA. If your DNA test indicates that you are sensitive to carbohydrates, Noom may not be the best diet for you because it is a balanced diet without any food group restrictions.
GET THE NOOM DIET PLAN STARTED?
1. Fill out a form to receive a personalised plan.
The programme begins with a 10-minute online survey in which you are asked basic questions about your height, weight, gender, age, and why you want to lose weight. It also asks how physically active you are, how often you eat, and whether you are inclined to specific health concerns such as diabetes, heart disease, or depression. Then there are questions such, "Have any life events led you to gain weight in the recent five years?" "And why are you worried about meeting your weight-loss goals?" seem to assess habits and behaviours.
2. After making a payment, install the app on your smartphone and create an account.
Once you've decided to participate in the programme and paid the fee, you must download the Noom app. Now, only Android and iPhones (12.4 or later) can use it (version 6 or later). Although it works with iPad and Android tablets, its utility is restricted because these devices rarely come with motion sensors (Noom has a step counter). You'll be asked to check in with the email address you used to sign up for the programme after downloading the app.
3. Schedule a meeting with your coaches, commit to your workouts, and decide on a calorie budget.
Over the course of 16 weeks, Noom wants you to finish 10 short lectures on psychology and behaviour modification. You can choose right away whether you wish to give the classes a minimum of five minutes or a maximum of sixteen minutes each day. You'll be given a goal coach after around two days who will personally get in touch with you about twice a week to check in, ask how things are going, and provide encouragement.
After a few more days in the programme, a group coach and peer group will be assigned to you. The discussion is moderated by the peer group coach, who also offers weight reduction advice and occasionally responds to specific messages. The group coach and the goal coach are both Noom-trained and have 2,000 hours of wellness experience in addition to either a bachelor's or associate's degree. Your calorie restrictions depend on the details you give. For some obese and pre-diabetic people, Noom's diabetes prevention program—the first mobile health programme accredited by the Centers for Disease Control (CDC) for providing an evidence-based type 2 diabetes prevention program—might be advised.
Your personalised plan asks you to document your daily meals and physical activity in addition to providing a daily calorie budget (the minimum number of calories needed to function each day). You can also decide to spend two to ten minutes every day reading succinct articles on stress reduction, mindful eating, and optimistic thinking.
Additionally, Noom contains a step counter, allowing you to track your daily steps as long as you carry your phone with you at all times. The app encourages you to track your daily water intake, blood pressure, and glucose levels.
The Noom plan is intended to last 16 weeks, but for weight loss. The app provided me with information on my remaining daily calorie intake for each food category when I entered my meal intake There was no criticism when I over my calorie allowance; rather, I was encouraged to remain with the plan and given lectures to help me understand the reasons behind my poor eating day (or week).
PROS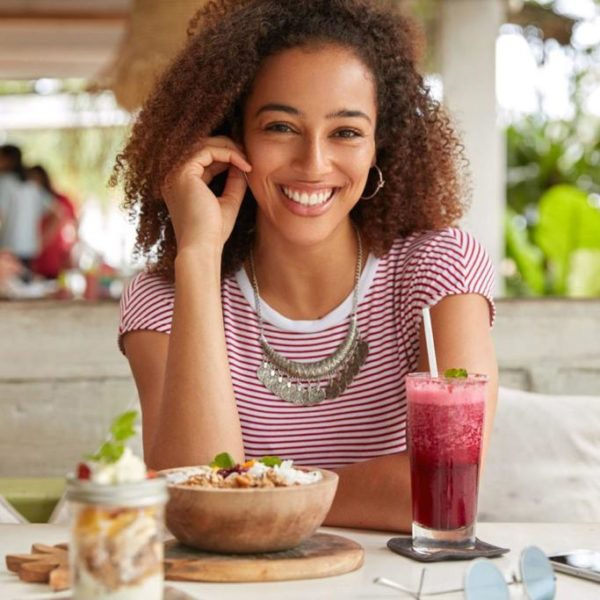 Certified health coaches: The cognitive behavioural therapy that drives Noom's weight loss programme is taught to all of Noom's health coaches over a four-week training period. But not every Noom instructor is certified outside of the Noom training course (more on that under the cons below).
Psychological strategy: Cognitive behavioral therapy, a tried-and-true method, enables you to understand the relationship between your thoughts, feelings, and actions.
Think long term: The core of the Noom programme is habit transformation, which is how you can lose weight permanently. This is because Noom takes a psychological approach to weight loss. Noom wants to help you develop a long-term perspective about food, activity, and wellbeing rather than forcing you to lose weight quickly in the first few weeks.
Eat whole foods: Noom puts the focus on eating healthfully for life, which means selecting foods that satisfy both your palette and your body. You'll never have to buy frozen meals, ready-made smoothies, or protein bars with Noom. You can choose nutrient-dense foods and yet achieve your weight loss objectives by using Noom's color-coded food selection system (green, yellow, and red items).
One-stop support: Noom acts as your personal trainer, nutritionist, health advisor, and accountability buddy all at once. Noom can be a suitable option for you if you prefer to keep the number of apps on your phone to a minimum and want all of your health information in one location.
Scientifically supported: Numerous studies back up Noom's weight-loss strategy (more on that below).
NOOM CONS
Not economical
Noom is more expensive than many people are willing or able to spend for a weight loss programme, costing at least $59 each month.
Language is humiliating
Although Noom's user experience is meant to be exciting, some people could find the language to be somewhat humiliating. For those who struggle with food triggers or emotional eating, the app and website's use of phrases like "conquer your food triggers" may be problematic. These overly broad generalisations miss the potentially complex and nuanced problems that people face.
No face-to-face instruction
: Noom might not be the greatest option for you if you prefer face-to-face tutoring. Everything will be done through the chat service, including conversations with your health coach; there won't be any in-person or video coaching.
Not all coaches are experts:
True, Noom's health coach training programme, "Noomiversity," and all Noom health coaches have received approval from the National Consortium for Credentialing Health and Wellness Coaches (NCCHWC) (NBHWC). Noom's coaches may not all be certified nutritionists, registered dietitians, personal trainers, physicians, or any other type of qualified health professional outside of the company's independent training programme.
Issues with the color strategy could arise: The color-labeling approach to food choices might be effective for some people, but it might also lead to disordered eating habits or a negative relationship with food for others. For instance, almond butter is categorized as a red food because of its high calorie content, despite the fact that nut butter is a perfectly healthy diet when consumed in moderation.
There is no defined menu and no other options for ready-to-eat food delivery.
If you want prepared food substitutes or a detailed meal plan, Noom is not the app for you. Other than a daily calorie cap and suggested percentages of red, yellow, and green foods, Noom offers no dietary recommendations. While some people who are used to prescribed eating patterns may thrive with this gastronomic independence, others may struggle without the structure they are used to.
PRICING NOOM
You receive a proposed plan from Noom, which you then pay for months in advance. Similar to the majority of subscriptions, paying more months in advance results in greater monthly savings. A yearly membership is $199 while a monthly subscription is $59 per month. Particularly when compared to Weight Watchers, the annual fee is rather inexpensive. However, if you need to drop 20 pounds, you'd probably be urged to buy a 2-month plan (according to the Noom quiz I took repeatedly). You'll need to spend an extra $99 to continue if you don't lose 20 pounds in two months. This can rapidly get expensive, which was a common complaint from reviewers.
The price of Noom's subscriptions is displayed on their website.
A monthly auto-renewal plan for $60 USD
A two-month auto-renewal plan costs $119 USD.
A three-month auto-renewal plan is $149 USD.
A four-month auto-renewal plan costs $159 USD.
A 5-month auto-renewal plan costs $164 USD.
A 6-month contract with auto-renewal costs $169 USD.
A 7-month auto-renewal subscription costs $174 USD.
An 8-month auto-renewal plan costs $179 USD.
$185 USD for a 9-month plan with automatic renewal
A 10-month auto-renewal plan costs $189 USD.
An 11-month auto-renewal plan costs $195 USD.
An annual auto-renewal for $199 USD
Conclusion
Noom is very useful. Noom offers a thorough yet simple weight loss programme. Through its health app, it provides customers with a customized strategy to long-term weight loss. Noom gives you the freedom to eat whatever you want as long as you adhere to their recommendations, unlike many weight loss programmes that forbid you from consuming particular food groups. The Noom programme is open to anybody who isn't just trying to lose weight. Additionally, it can assist you in preserving your current weight and preventing weight gain. The Noom app is distinctive because it offers benefits beyond slimming down. It offers peer support, education, and health coaching to help individuals in forming lifelong healthy behaviours.
FAQ
On the Noom diet, what foods are permitted?
On the Noom Diet, you can essentially eat whatever you want, but the color-coded food system will help you give fruits, vegetables, and lean protein the top priority. You are kind of trained to eat them more by using the red, yellow, and green system. In a way, it feels like a motivation for me to feed myself healthy foods.
Should I track my food with Noom?
I highly recommend Noom if you've tried meal journaling but weren't satisfied with the results or if you're aware of any unhealthy eating patterns (cravings, binge eating, emotional eating, social eating, stress eating, etc.) that you need to break.
Is it worth it?
If you wish to lose weight by developing healthy behaviours and psychological strategies, Noom is useful. " The emphasis of this curriculum, in contrast to others, is LEARNING! Noom might not be the right app for you, though, if you don't want to record every aspect of your meals. "While the classes are wonderful and give you a lot to work on, the coaching and meal logging leave a lot to be desired. Noom provides users with all the encouragement and help they need to improve their habits.