About Neutrogena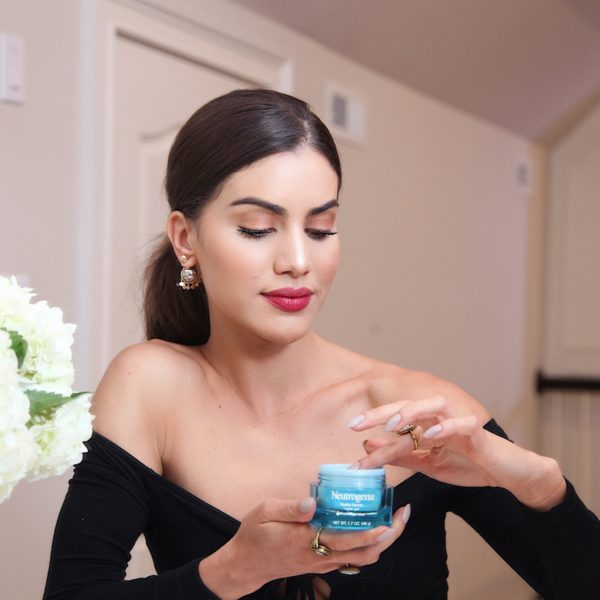 If you're new to Neutrogena, there's a chance that you're just getting started with self-care. Arguably one of the most famous skincare brands on the market, this cosmetic company is home to dozens of popular formulas, including moisturizers, makeup wipes, serums, and sunscreen.
Since Neutrogena is considered 'top dog' within the industry, it's only natural for them to have over 890k followers on Instagram. On top of that, they're frequently mentioned on countless media outlets, including InStyle and Well+Good.
If you're not an avid reader, there's a chance that you've encountered them through a celebrity endorsement, such as Kerry Washington and Jennifer Aniston.
For those who have happened to skip this brand throughout their cosmetic journey, this Neutrogena review will provide a rundown of what to expect when it comes to their products. We'll offer a closer look at the company, its collection, customer ratings, promotions, and more to help you decide if it's worth checking out.
Overview of Neutrogena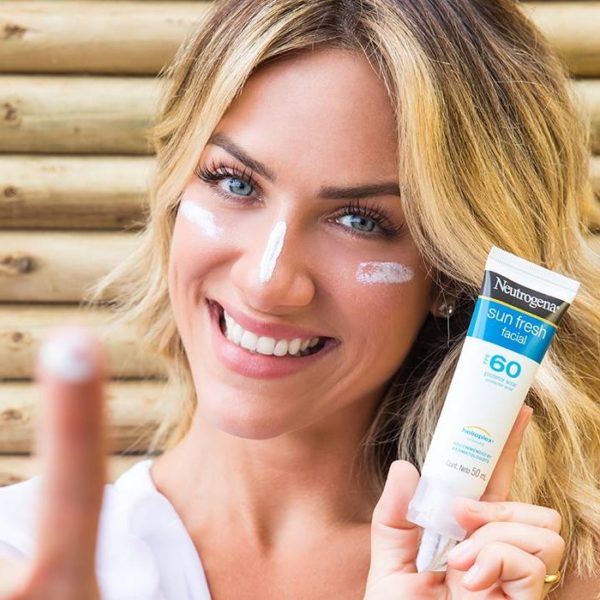 Like most cosmetic brands, Neutrogena started off as a small specialty boutique in its early years. It was founded in 1930 by owner Emanuel Storaloff, who was commonly characterized as a 'skincare fanatic' always looking for new upcoming ideas.
During the time, Neutrogena was known as 'Natone,' and it quickly became a cosmetic staple for old-school Hollywood glam.
Neutrogena is best known for its soaps, which were formulated by Dr. Edmond Fromont in 1954. It was a revolutionary blend at the time, as this alternative offered a deep cleanse without leaving behind any unwanted residue. The success was insurmountable; women flocked to their local cosmetic stores to pick up the Natone soap bar.
Over the years, this Los Angeles-based company went on to add other products within its inventory. This later led to its rebranding as Neutrogena in 1962 and the brand's acquisition by Johnson & Johnson during the '90s.
Before we get into this Neutrogena review, let's go over some initial highlights:
Highlights
Offers a wide selection of cosmetics to choose from
Considered a reputable company within the skincare industry
Reasonable prices
Positive customer reviews
Provides Klarna as an alternative payment option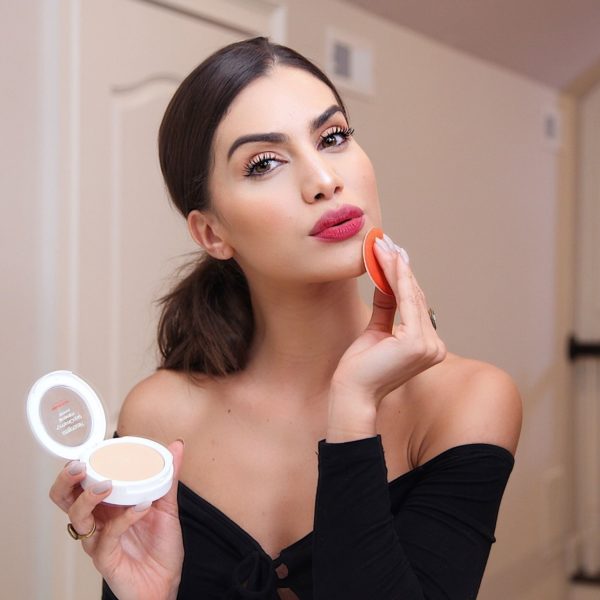 If you consider yourself a skincare fanatic, there's no way you haven't heard of Neutrogena before. It's regarded as the godmother of cosmetic brands, and no—this isn't an early endorsement.
This brand is commonly found in several department stores and pharmacies. If anything, Neutrogena is usually grouped into other big-name retailers like Shiseido, L'Oreal, and Estee Lauder.
Neutrogena's massive collection is a whole other story. Its website boasts a large selection of cosmetics must-haves, including skincare, hair care, SPF products, makeup, and other key necessities. Customers can also access their library of resources, such as the ingredient glossary and their lineup of skin tips.
Need an overview of what they've got? No worries; this Neutrogena review will feature a few of the brand's best-selling products that are definitely worth a second look.
Neutrogena Hydro Boost Review
Like a tall glass of water, our skin needs a hefty supply of hydration in order to keep things balanced and calm. Don't worry; we aren't just recommending a quick splash to set things right.
Instead, Neutrogena offers its Hydro Boost collection, which is home to several water-retentive formulas, including serums and gel-creams.
For a brief introduction, this Neutrogena review will highlight a few notable contenders within this category.
Neutrogena Hydro Boost Gel-Cream with Hyaluronic Acid for Extra-Dry Skin Review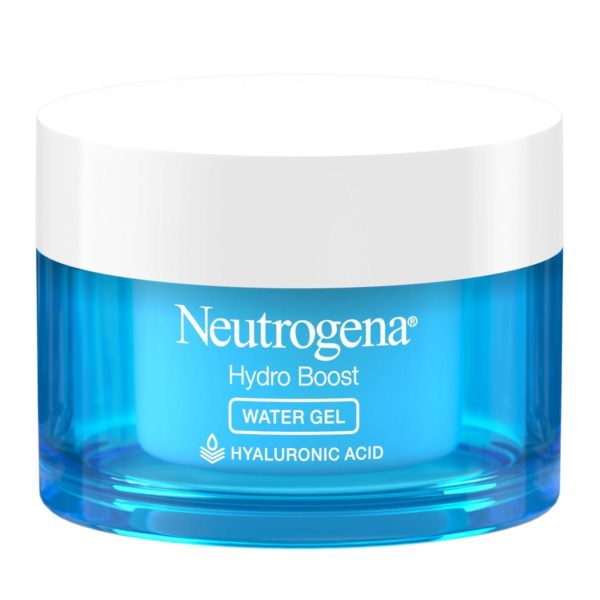 Before you start pointing fingers, cakey makeup is usually the consequence of two things: poor quality foundation or dry skin.
If you happen to own a high-quality full-coverage formula, chances are that it's the complexion to blame. For those who need a simple and straightforward solution, the Hydro Boost Gel-Cream with Hyaluronic Acid for Extra-Dry Skin can act as their saving grace.
This patented formula uses hyaluronic acid as its star ingredient. This key additive is known to maintain water retention, heal wounds, and keep the skin nice and moisturized. Best of all, the Neutrogena Hydro Boost Cream is oil-free, meaning that it can act as an ideal primer under makeup.
Currently, the Hydro Boost Gel-Cream with Hyaluronic Acid for Extra-Dry Skin is at a bargain for $18. This is compared to its original price of $24.
Neutrogena Neutrogena Hydro Boost Hyaluronic Acid Serum Review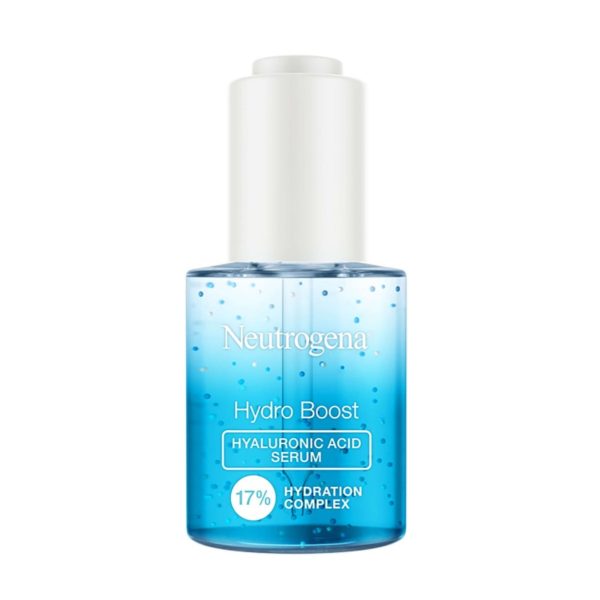 The Neutrogena Hydro Boost Hyaluronic Acid Serum acts as a cold glass of water on a sweltering hot day. As refreshing as that sounds, I should forewarn you that this formula is not to be consumed. Instead, this ointment acts to refresh dull, dehydrated skin.
This is primarily thanks to its blend of ingredients such as hyaluronic acid, vitamin B5, and trehalose—which prove crucial in maintaining water retention, reducing blemishes, and preventing sun damage.
Designed to provide all-day moisture for up to 24 hours, we highly recommend pairing the Neutrogena Hydro Boost Hyaluronic Acid Serum with a nourishing sunscreen. Fortunately, there's no need to shell out your pockets for this in-depth formula, as it's offered at a bargain for $18 instead of its $24 markup.
Neutrogena Hydro Boost Water Gel Lotion SPF 50 Review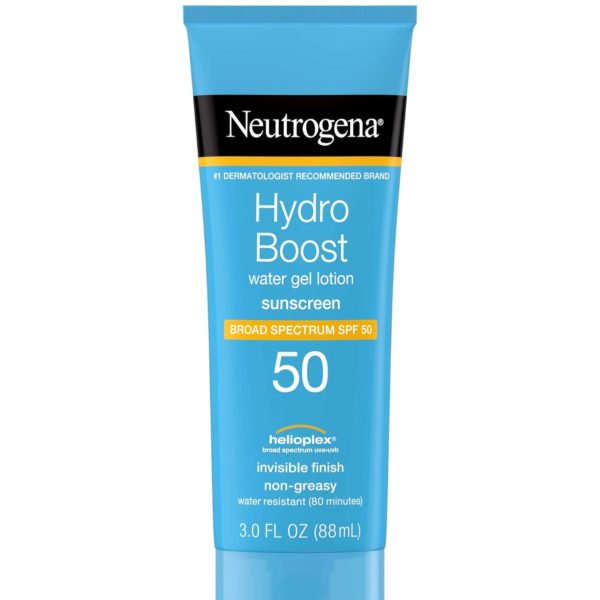 Speaking of sunscreen, the Hydro Boost Water Gel Lotion is what you need before hitting the beach. The best thing about this formula is that it's designed to be water-resistant, meaning that you practice those backstrokes without any worry of sun damage.
Oh, and did we mention that this protectant is oil-free? You can practically say goodbye to that awful, greasy feeling that other leading sunscreens offer.
Boosted with SPF 50, this sunscreen will keep you protected for a max of 8 hours. After beach day is over, you don't have to worry about exfoliating any clogged pores, as the formula is non-comedogenic. The Hydro Boost Water Gel Lotion Neutrogena Sunscreen retails for $9 instead of its original $13.
Neutrogena Rapid Wrinkle Repair Review
So, you've got wrinkles. There's no need to panic, it's fairly natural to have them. But for those keen on holding onto to their former glory days, there are ways to suspend the aging process. For instance, the Neutrogena Rapid Wrinkle Repair collection is here to wipe away those fine lines as you near your forties.
Designed to provide results in as little as one week, this Neutrogena review will highlight one of our favs within this best-selling collection.
Neutrogena Rapid Wrinkle Repair Regenerating Anti-Wrinkle Retinol Cream + Hyaluronic Acid Review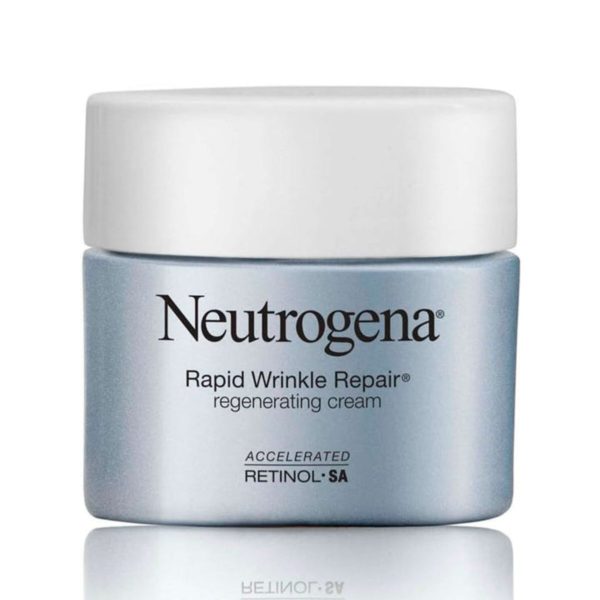 With fine lines comes responsibility. In short, it basically means that you'll have to commit to a more rigorous skincare regimen moving forward. If you're looking to add to your arsenal, I'm sure that the Rapid Wrinkle Repair Regenerating Anti-Wrinkle Retinol Cream + Hyaluronic Acid can make for a powerful addition to your everyday routine.
This dermatologist-approved formula uses the help of retinol and hyaluronic acid, which are important in maintaining water retention while reducing acne and pigmentation. It's definitely a product to consider since it's been tested in 100 clinical studies with over 5,000 patients in total.
Best paired with the Neutrogena Hydro Boost Gel Cream for added hydration, the Rapid Wrinkle Repair Regenerating Anti-Wrinkle Retinol Cream + Hyaluronic Acid sells for $32.
Neutrogena Rapid Tone Repair Review
The Neutrogena Rapid Tone Repair collection is on a mission to "give you the glow you've been searching for." This cosmetic selection offers a curated assortment of skincare must-haves, including the Dark Spot Corrector and the SPF Moisturizer. In short, they are complementary items once you've successfully moved past the acne phase.
To keep things short, this Neutrogena review will look at one of the brand's hottest picks within their Rapid Tone Repair collection.
Neutrogena Rapid Tone Repair Correcting Cream Review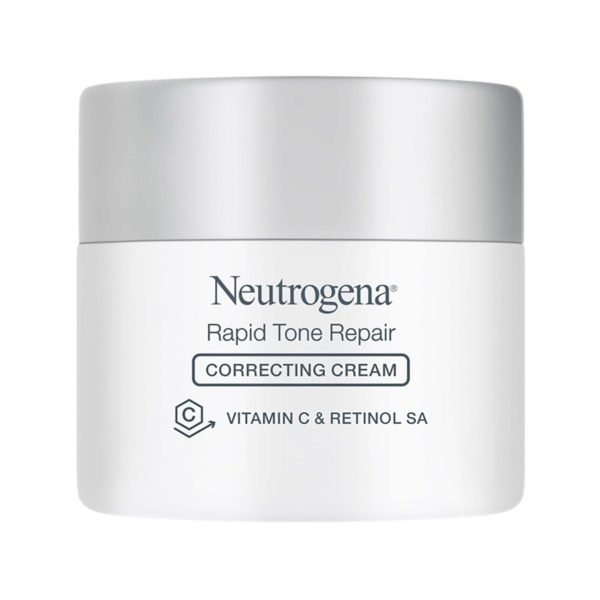 Congrats! That volcanic-like zit is finally dormant after days of 'eruption,' but the fight isn't over yet. To help cover up those dark spots, the Rapid Tone Repair Correcting Cream can mask those pesky imperfections that acne leaves behind.
This intensive formula uses a blend of glucose complex, hyaluronic acid, retinol, and vitamin C. Together, these ingredients aid in moisturization, dispelling blemishes, and brightening dull skin.
The best thing about the Rapid Tone Repair Correcting Cream is that it's formulated to work in as little as one week. If anything, it should be a must-have before any big-name event. Currently, this best-selling product retails for a friendly $36.
Neutrogena Sunscreen Review
No reputable beach bum is caught without sunscreen. I mean, who wants those painful sunburns anyways? To prevent that unwanted red sheen, the Neutrogena sunscreen line is designed to provide all-day protection during the brightest of summer days. This varies from SPF grade to its overall formulation.
If you can't decide on a sunscreen, let this Neutrogena review suggest a notable contender before you hit the beach.
Neutrogena Age Shield Face Oil-Free Lotion Sunscreen Broad Spectrum SPF 110 Review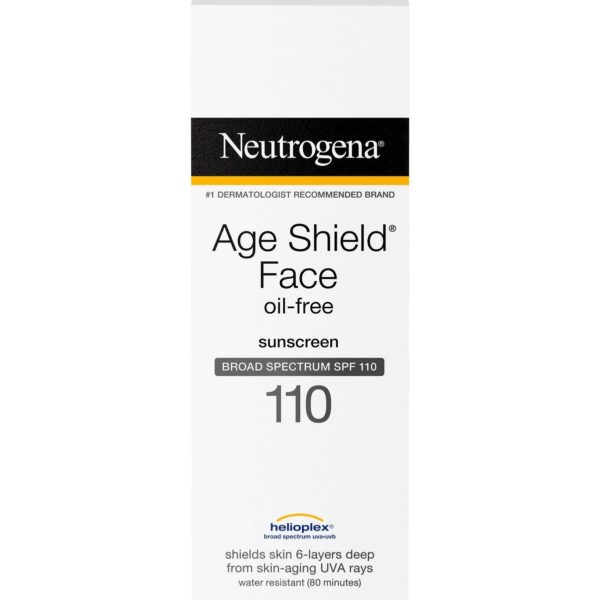 By far, the worst thing about sunscreen is its greasy after-texture. Let's not even mention those chalky streaks once it dries.
Thankfully, the Age Shield Face Oil-Free Lotion Sunscreen Broad Spectrum SPF 110 promises a lightweight finish that's heavy when it comes to UVA protection. This powerful moisturizer is blended with Helioplex, which is Neutrogena's patented skincare complex designed to shield the complexion from harmful rays.
In terms of duration, the Age Shield Face Oil-Free Lotion Sunscreen Broad Spectrum SPF 110 is designed to last at least two hours. The price is also quite reasonable, as it only sells for $15 per squeeze bottle.
Neutrogena Face Wash Review
Considered a crucial step in every skincare regimen, it's important to get a nourishing face wash to help rinse out those impurities. Fortunately, Neutrogena provides a great line of facial cleansers on its website. This can range from the best-selling Face Soap Bar with Glycerin to the Hydro Boost Hydrating Cleansing Gel & Oil-Free Makeup Remover.
For now, this Neutrogena review will keep things short by featuring only one of the brand's customer favs. Let's take a look down below.
Neutrogena Pore Refining Face Toner With Witch Hazel Review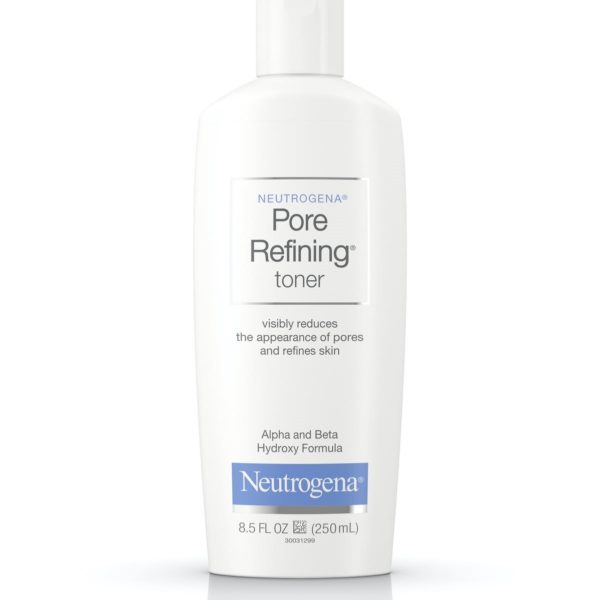 Let's be honest. A regular bar of soap isn't going to do much in ridding your skin of impurities. In a worst-case scenario, it can actually strip the complexion of natural oils. Designed to reinvigorate the skin as it cleans, the Pore Refining Face Toner With Witch Hazel does its best to eliminate debris and pollutants.
As shown in its product name, this formula uses the power of witch hazel. This beloved ingredient is proven to reduce skin irritation while fighting acne. In short, it's a much better alternative than opting for the old 'toothpaste on zit method.'
Regarding price, the Pore Refining Face Toner with Witch Hazel will set you back at only $10.
Neutrogena Moisturizers Review
A world without moisturizers would entail a nightmare of flakey complexions, insurmountable acne, and constant irritation. Unless you're blessed with Barbie skin, Neutrogena offers several lotions and creams designed to quell stressed-out pores.
This Neutrogena review will only spotlight one of their top-selling picks for readers to compare. And who knows? Maybe it'll make an appearance in your skincare routine.
Neutrogena Triple Age Repair Night Moisturizer Review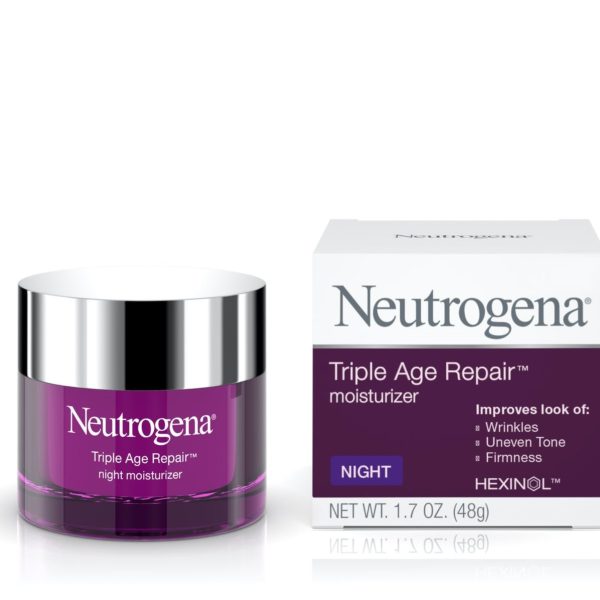 The Triple Age Repair Night Moisturizer doesn't just induce hydration. It can also smoothen out fine lines and wrinkles as you snooze. This in-depth lotion is infused with vitamin C that's key in reducing blemishes while promoting a healthy glow.
It's also formulated with HEXINOL technology, which is the brand's patented complex made to reinvigorate aging skin. If you're looking to complete your nighttime regimen, we recommend using the Neutrogena Face Wash as a preliminary step.
Best paired with a nourishing clay mask afterwards, make the most out of your beauty sleep with the Age Repair Night Moisturizer for $24.
Who Is Neutrogena For?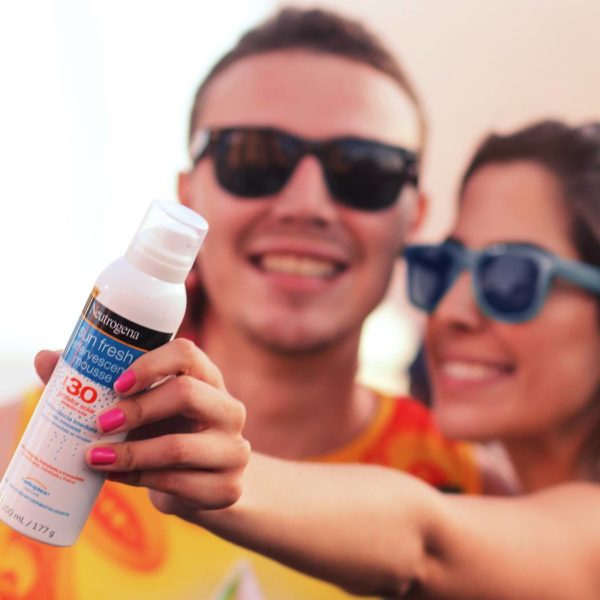 If you find it hard to visit your local Sephora due to personal budget or current location, Neutrogena can act as a more accessible alternative for your skincare needs.
Compared to brands like Drunk Elephant and Gisou, this cosmetic brand is best known for its in-depth formulas at a reasonable price. They're also sold in various pharmacies, including Shoppers Drug Mart and Rexall.
Comparison: Neutrogena vs Clinique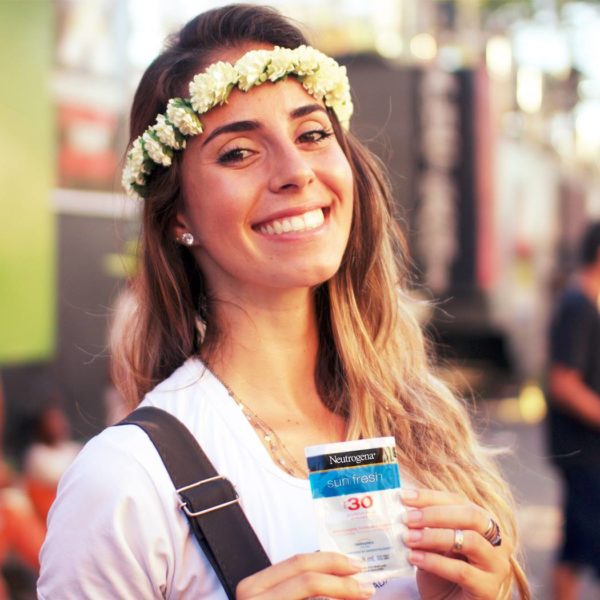 If Neutrogena is considered the 'Marvel' of cosmetic brands, Clinique should then be branded as its' 'DC Comics'' rival. With that in mind, you're probably wondering: how does our company compare to its competition?
To help readers answer this question, we've rounded up a few points for both of these big-name retailers. Let's get started.
Neutrogena:
Known for its cosmetic collection since 1930
Caters to skincare enthusiasts and those on a budget
Sells hair care, skin care, sunscreen, and makeup
Price ranges from $2 to $99
Implements some sustainable measures, including its partnership with The ForestTrust
$8 standard shipping fee with a 30-day return policy
Clinique:
Also known for its broad cosmetic collection
Has been around since 1968
Caters to makeup and skincare enthusiasts
Sells skincare, makeup, and fragrances for men and women
Price ranges from $10 to $100
Practices some sustainable methods such as using renewable electricity during manufacturing
Free standard shipping on all orders with no known time limit for its return policy
While both brands are quite similar in terms of reputability, their differences lie in product variation and price point. For instance, Neutrogena can act as a more budget-conscious option for some customers. They also offer a wider inventory of products due to their haircare line.
On the other hand, those who have a bit more money to spend can opt for Clinique as a more 'luxurious' purchase.
Neutrogena Reviews: What Do Customers Think?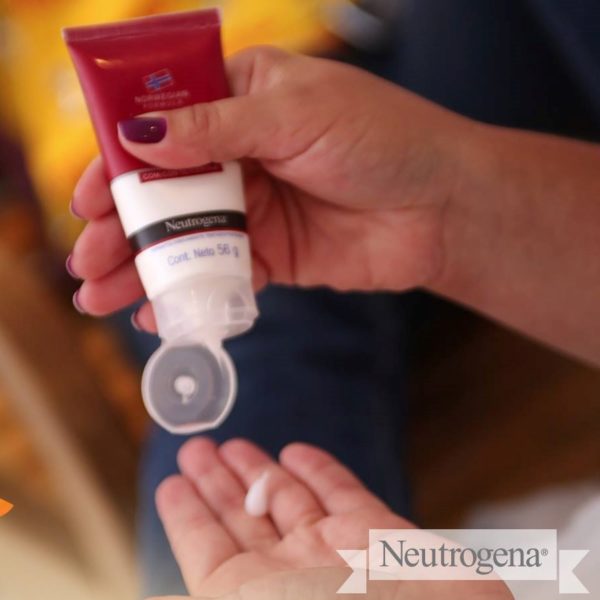 With a brand as reputable as Neutrogena, there should be no lack of customer reviews online. Fortunately, this company doesn't disappoint, as we uncovered hundreds of testimonials on its official page and on other websites.
To kick things off, let's look at the ratings posted for Neutrogena's best-selling products:
 The Hydro Boost Gel-Cream with Hyaluronic Acid for Extra-Dry Skin: 1,577 reviews with 4.3/5 stars
The Neutrogena Hydro Boost Hyaluronic Acid Serum: 1,877 reviews with 4.5/5 stars
The Age Shield Face Oil-Free Lotion Sunscreen Broad Spectrum SPF 110: 329 reviews with 4.5/5 stars
The Pore Refining Face Toner With Witch Hazel: 289 reviews with 4.4/5 stars
The numbers don't lie, as thousands of happy customers are giving two thumbs up towards Neutrogena products. According to several satisfied buyers, their serums, moisturizers, and creams proved useful in revitalizing their skin.
"I love this product. I use it almost daily before my triple cream. I really have noticed a big difference. My face looks younger and refreshed," one customer wrote for the Pore Refining Face Toner With Witch Hazel.
"It's perfect for me," one user detailed for the Neutrogena Hydro Boost Hyaluronic Acid Serum. "I love how it keeps my skin feeling hydrated and not sticky, tacky, or nasty feeling. I also enjoy the scent as well."
To keep things balanced, we're also including the ratings posted on other sources such as Trustpilot, Consumer Affairs, and Amazon.
Consumer Affairs: 430 reviews with 3.8/5 stars
Trustpilot: 50 reviews with 3.8/5 stars
Amazon for the Rapid Wrinkle Repair Retinol Regenerating Anti-Aging Face Cream: 34k ratings with 4.5/5 stars
According to one happy user on Trustpilot, it seems that Neutrogena excels in product quality and affordability. "I now use their sunscreen line for the quality, price point and ease of finding it at most stores. All in all I have loved this company, as it has helped me with many skin care needs for years and still going."
In conclusion, I think it's safe to say that Neutrogena deserves a chance for first-timers to try out. If you're scared about inducing side effects, we suggest doing a swatch test to see if you're sensitive to certain ingredients.
Is Neutrogena Worth It?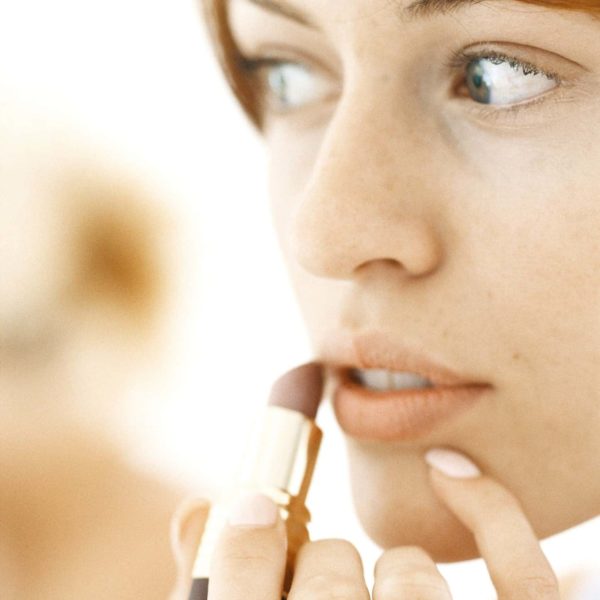 In short, Neutrogena is definitely worth considering the next time you shop for cosmetic goods. The great thing about this brand is how accessible it is. It's commonly found in several pharmacies and department stores, and the products are highly affordable.
While the company's inventory is something else to be admired, we need to give due credit to their ingredient glossary, which acts as a useful resource to any novice skincare user.
For those dipping their toes in the expansive world of skincare, this Neutrogena review would say that this brand can make for a friendly introduction.
Neutrogena Promotions & Discounts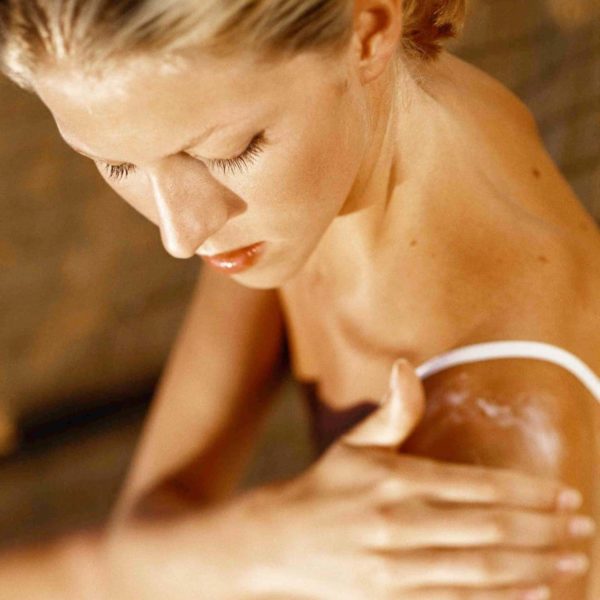 This Neutrogena review found various ways to help customers save money. To keep things easy to read, we'll provide them in point-form down below:
The Bring Home The Spa Sale offers 20% off on all bath & body/haircare products for a limited amount of time
Hydro Boost products are currently 25% off
Holiday Gift Sets are now 15% off
Customers can also build their own gift sets, in which custom bundles are up to 15% off. It also includes free gift as well
Buyers can save 15% off if they sign up for the brand's newsletter
Where to Buy Neutrogena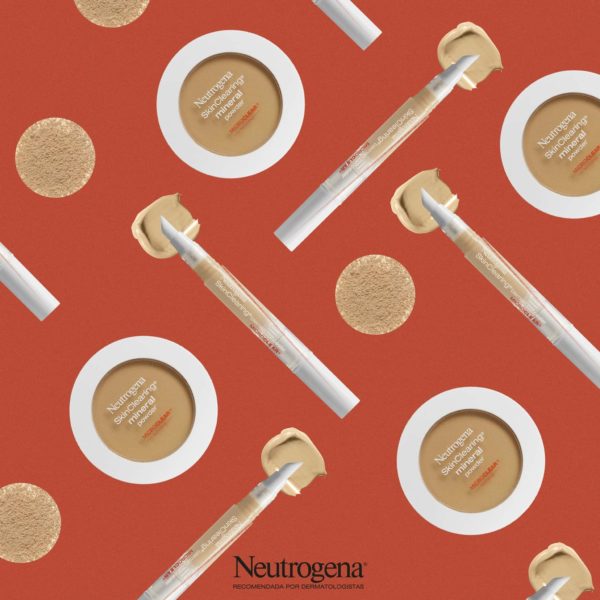 Looking to stock up on Neutrogena moisturizers? Customers can head over to neutrogena.com to see what they have in store. You can also find them at select retailers, including:
Rexall
Walmart
Amazon
Shoppers Drug Mart
Ulta Beauty
Walgreens
FAQ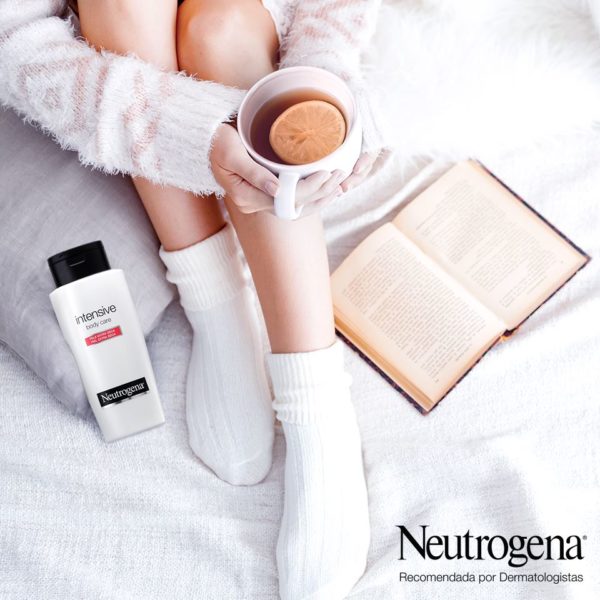 Who Owns Neutrogena?
Neutrogena is currently owned by parent company Johnson & Johnson. It was formerly led by founder Emanuel Storaloff in 1930.
Is Neutrogena Vegan?
Neutrogena doesn't claim to be a vegan-friendly brand. But, there are some products that are formulated without any animal-derived ingredients.
Is Neutrogena Cruelty-Free?
Neutrogena claims that they do not conduct animal testing on any of their products.
Does Neutrogena Ship Internationally?
Unfortunately, this Neutrogena review found out that they do not offer international shipping at this time.
What is Neutrogena's Shipping Policy?
This Neutrogena review found out that they charge $8 for standard shipping and $13 for UPS 2nd Day delivery. In terms of wait times, it typically takes 7 to 10 business days for packages to arrive.
To check the status of your purchase, customers must provide their order number, email address, and zip code on Neutrogena's website to see the estimated arrival time.
What is Neutrogena's Return Policy?
Neutrogena offers a 30-day window for customers to send back their orders. Unfortunately, the brand does not cover any shipping fees, as it is the buyers' responsibility to pay any delivery charges.
With that being said, they will take care of return shipping if there was a delivery error or if the product was damaged upon arrival.
To initiate this process, customers must follow the steps provided on Neutrogena's website. They must mail their packages using the mailing address down below:
c/o Archway Dept: NTG-RNT
5855 Carbonmill Rd
South Bend, IN 46628