When it comes to online fitness brands, it often takes a ton of research to figure out if a brand is worth the hype. From Alo Yoga to Lululemon, quality and prices vary immensely. Today, we wanted to focus on one popular fitness brand in particular: GymShark. We're going to go over who they are, what they offer, their prices, policies, and my personal Gymshark review to help you find out if they're a brand worth shopping at.
What is Gymshark?
Gymshark is an online fitness apparel brand based in the UK. Often named one of the top brands for leggings, they also feature everything from gym clothing to bags, socks, and even workout equipment, all offered at affordable prices.
Believe it or not, this successful brand actually started in 2012 by a group of teenagers in a garage, with the main brains behind the operation being Ben Francis. This brand then went from screen printing to becoming one of the most popular and ever-growing brands in fitness and health that is supported and loved by millions.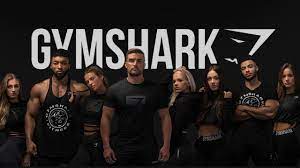 Gym Shark Product Reviews
Now, Gymshark has a variety of styles and pieces. Although there are definitely some styles that stand out for many reasons. Here are some of the top styles for both men and women, all categorized under their 'must-haves' section on their website.
Vital Seamless Sports Bra
$35
Say good-bye to uncomfortable holds and restrictions when it comes to working out, the Vital Seamless Sports Bra has been made to eliminate all discomfort. This bra is customizable, comfortable, and essential for keeping you confident and fresh throughout your entire workout.
Vital Seamless Long Sleeve Crop Top
This trendy crop top matches their Vital seamless leggings perfectly. Although it's a long-sleeve, it's made of breathable material that is great for working out in.
Top Styles for Men
Arrival Shorts
For men, we have the top-rated Arrival Shorts to help you find all the comfort and freedom a man needs. These shorts are lightweight, stretchy, and allow optimal movement no matter what you're doing.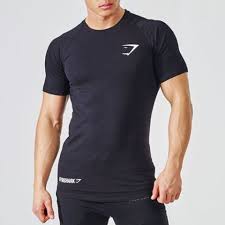 Critical Drop Armhole Tank
Another top style is this simplistic design of the Critical Drop Armhole Tank. While this may just seem like any other on the outside, on the inside, it is made for only a true gym beast. This tank features 5% elastane to create a flattering look that highlights your impressive physique. It's soft, stretchy, and will help you jump into beast mode like never before.
My Gymshark Review
Now that we've gone over the basics of what Gymshark is, let's get down and dirty with my Gymshark review as I've tried a variety of their top products.
One top feature I read about these leggings was that they're squat proof, which is a big reason I wanted to try them. It can be hard to find squat-proof leggings, especially if you have thicker thighs like me!
So, I decided to purchase a pair of their Vital Rise leggings, Vital Seamless leggings, Adapt Seamless leggings, and Vital Seamless Crop Top.
Overall, I loved all of the items I received. I was pleased with the quality, especially since they're significantly cheaper than other top workout brands. I did prefer both of the Seamless leggings over the Rise leggings.
My biggest piece of feedback is: don't expect their leggings to do magic on your butt. Every model they have has the peachiest booty, you start to think it might be the leggings! While their leggings are definitely accentuating and will enhance your butt, they won't create something that isn't there.Aside from this, my only other negative feedback is CAMEL TOE. However, I'm not letting this be a big downfall because, having thick thighs, it's extremely difficult to find leggings that don't give me a camel toe. I thought the seamless design would help this, but it seems to make it worse.
That aside, they make my booty look amazing and they are so comfortable as well as squat proof, I don't even mind the occassional camel toe. I've also found you can minimize it by wearing the right underwear. Some people don't even seem to have this issue either!
Overall, Gymshark leggings make me feel spectacular and confident. I definitely recommend trying out a pair. The crop top was wonderful as well, especially when paired with the matching leggings.
Gymshark Customer Reviews
Since I'm only one person, I've pulled some other top feedback that online reviews mention frequently.
"Squat proof, great material, the high-waist hugs in the right places, the details accentuate in the right places."
"I love this product! I bought a couple of tanks, which have easily made their way into my workout wardrobe. They are a bit lengthy, but are overall solid products."
"Sizing is true-to-size and it does a fine job with minimizing sweat stains. It's not itchy and leggings don't slip down."
"Extremely poor customer service! Their contact process is a joke – no phone number, no one to speak to, and scripted responses."
"Very disappointed with Gymshark's customer service."
Overall, I noticed that most negative Gymshark reviews were unhappy with their customer service. I can't speak on this since I've never had issues that required me to deal with their customer service, but you might want to take it into account if this is important to you.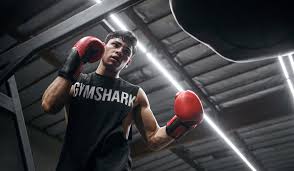 Pricing
When it comes to Gymshark's pricing, one reason they are so popular is their affordable prices (compared to Lululemon and other higher-end brands).
You can expect to pay anywhere between $6 – $25 on small workout equipment and accessories (such as socks, lanyards, bottles, bands, and bags). For clothing pieces, such as shorts and leggings, the prices are typically between $15 – $30. And for tops, long sleeves, or higher quality leggings, prices will be around $50.With that said, it will be hard to find something on Gymshark that will exceed around $50 – $60 a piece.
Gymshark Return Policy
Now, when it comes to their return policy, they offer a pretty flexible window for returns. With that said, their return policy states that they will accept returns only if . . .
They are returned within 90 days of receiving
Products are unworn and unwashed
Women's swimwear has the hygiene seal intact
Socks are sealed
With that said, they will not accept returns for underwear or orders that are returned after 90 days. You will also be refunded with whatever means you used to pay with. This means, if you paid with a gift card, the refund will be issued back onto your gift card only.