Modcloth advertises as being the "sweetest source of women's clothing and cute outfits". With a lot of online fashion stores, all claiming to be the go-to store for women's fashion styles, choosing the store to shop can be a difficult task.
This Modcloth review will shine the spotlight on Modcloth to provide the information that will help you decide if the online fashion shop is legit, and worth trying or a scam.
Modcloth review at a glance
Established in 2002 by Eric Koger and Susan Gregg Koger, but now owned by Walmart
Focuses on vintage-style women fashion, and provides a wide range of women's clothing and accessories
Offers free shipping, free returns, and product exchanges
Payment methods include credit/debit cards and PayPal
Customer support available via email, live chat and telephone
Has a mobile-optimized website, and has Android and iOS apps
What is Modcloth?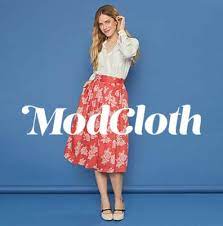 Modcloth is an online fashion shop that specializes in vintage clothing and fashion accessories. They say that they are inspired by vintage styles but informed by today's sensibilities. The outcome is vintage clothing with fabulous flair – unique fashionable styles that cannot be found anywhere else. The target customers are young women; as a result, Modcloth is intended for users who are above 13 years of age.
Modcloth also takes pride in democratizing women's clothing, meaning they have clothing for everyone. Unlike some stores that have only a few sizes, Modcloth has a range of sizes for particular styles, ranging from tiny to plus sizes.
The online fashion store started in 2002 as an initiative of Susan Gregg Koger to sell used vintage clothing online. They'll later expand and open physical stores. Modcloth is unique in that it is one of the few online fashion shops that started as an online shop before setting up a brick and mortar store. Usually, fashion shops start with physical stores and later jump onto the online bandwagon.
Is Modcloth legit?
Modcloth is legit, and not a scam. Except you'll have no problem being ripped off, you should want to know if any online shop is legit before making purchases from them. One of the most effective tactics of the many scam artists on the internet are stores, where they lure unsuspecting buyers to send money for products that will never be delivered. So one of the big questions that this review will answer is: Is Modcloth legit or a scam?
There are many ways of determining the legitimacy of a shop, such as a test of time, operators, physical existence and more.
Test of time – one characteristic of scam shops is that they are short lived. It's simply impossible to carry on ripping off people with a particular method over the years. If it was possible in times past; it just can't in this time of fast communication enabled by social media. The news of a scam store will go round the world in minutes; and with such exposure, the shop will close up and disappear. Therefore, a shop that has carried on its business over a reasonable number of years passes the test of time; and is less likely to be a scam store. Modcloth passes the test of time because, since its launch in 2002, it has not stopped shipping fashion products to buyers. The company has gone through different structures and ownership, but they still remain a go-to place for women's vintage-styled fashion.
Operators – Another characteristic of scam shops is that the operators are largely unknown. Ripping off people is definitely illegal, so those behind the scenes remain there – behind the scenes. They hide under phoney names, and phoney pictures, and there is little or misleading information about them. That way, when you realize that you have been ripped off, there is no one that you can hold. Therefore, a shop that is very transparent about its operators and operation is less likely to be a scam, shop. There is no doubt about who owns and operates Modcloth, right from its inception till date. ModCloth was founded by Eric Koger and Susan Gregg Koger, who were students at the time. They both operated Modcloth until 2015 when Matthew A. Kaness, who initially led corporate development for Outfitters Inc., was hired as President and CEO of Modcloth, replacing Eric Koger. However, in early 2017, ModCloth was acquired by Walmart and is still a part of the retail corporation. The clear identity of the operators of Modcloth and the fact that they're now backed by a larger legit group shows that Modcloth is legit.
Physical Existence – another characteristic of scam stores is that they have only a virtual existence. They do not deliver customers' orders simply because there is nothing to deliver. Most often than not, they do not have a production centre, warehouse, or physical store. The stores start and end as an attractive website with pictures of the merchandise. Therefore, a shop that has a physical existence is less likely to be a scam shop. Granted, Modcloth first started selling products online long before they opened their first brick and mortar store; but even then they had an identifiable physical space in Pittsburgh, where they produced, sorted, and stored their inventory. Today, they have their headquarters in San Francisco, California. Following the establishment of its first pop-up store in Los Angeles in 2015, Modcloth opened up several other stores in the US and became a multi-channel retailer. You'll find Modcloth stores/fulfilment centres in Los Angeles, Portland, Austin, Denver and more. With physical stores/fulfilment centres across the US, and with plans to open up more of such stores, there is no doubt that Modcloth is a legit online shop that has the physical merchandise to fulfil customers' orders.
Is Modcloth Safe?
Modcloth is safe. It is not enough that an online shop is legit; it's also important that the shop is safe. If the shop is not safe, it will leave you exposed to other scam artists. When you register and buy from an online shop you share personal information such as your name, email address, mailing address and more, as well as sensitive information such as your credit card details. You don't need to be told what will happen if information like your credit card details is captured by hackers (read as fraudsters). Therefore, the ideal online shop should be safe, and protect the information you share with them.
In this regard, Modcloth says that they recognize the importance of maintaining the security of customers' personal information, and so they have put some security measures in place to ensure this. The measures include: hosting the website (modcloth.com) in a secure server environment that uses a firewall and most importantly using SSL (Secure Socket Layer) technology to ensure the transmission of sensitive information from you to them.
SSL technology is the industry standard for creating a secure link between a web server and a device ensuring that data packets transferred between the device and web server are private. SSL also uses encryption (128-bit or 256-bit AES) to ensure that even if the data is captured, it cannot be read.
Apart from the use of these technical measures, Modcloth also pledges not to use your information except as necessary to serve you. Thus, you can be certain that Modcloth will neither wittingly nor unwittingly give up your personal and sensitive information to unauthorized third parties. Modcloth is safe.QED. Check similar store at Rotita.
Features
Mobile Compatibility
Most people do their browsing, especially searches for a personal product, with mobile devices. You don't need to always have to sit up before your desktop devices in work-style mode to search the web for fashion products, else shopping becomes a chore. You need to be able to search for, and order your products at any time, and from anyplace. Therefore, online fashion shops need to be compatible with portable devices and optimized for the small screens of these devices.
Thankfully, Modcloth is fully mobile optimized. You can view the website using any mobile platform and tablets (Android, iOS, Blackberry, Windows and more). All you need do is type the URL into any web browser, and you'll automatically be directed to the mobile page. You can view all available products, place orders, track your order, initiate contact with a support agent, and access any other service that you can access on the desktop platforms.
Mobile Apps
Fashion stores are increasingly developing mobile apps, and Modcloth is no different. They have mobile apps for Android and iOS, which can be found in the respective app stores. The iOS app is a heavy 76.3MB file that has a 3.2 out of 5 ratings on iTunes, while the Android app is a 26MB file that has a 4.2 out of 5 ratings on Google Play.
The question is whether you should shop in Modcloth using the website or the app. Modcloth advertises that the apps give faster shopping and first-to-know info. Most shoppers definitely prefer using an app over buying from the website, because the app gives more than just searching for items and paying for them. It gives a personalized customer experience.
For example, you can save sensitive information, so you'll not have to type it in all the time during check out. Also, you can save certain items as a favourite by adding them to a favourite list, so that you can easily view them later. That's faster shopping. By far the most loved feature of fashion apps is push notifications. Using the Modcloth app, you will be privy to certain information that will enhance your buy decisions. For example, if there's an out of stock item you need, you don't have to go checking the website all the time. With the app, you will be notified when the particular item is back in stock. Also, the apps will alert you when there are special discounts and promos. That way, you are better positioned to take advantage of opportunities and have significant cost savings.
Another sung feature of the app is that it allows you to communicate with the Modcloth community via your pictures. You can snap and share pictures of yourself donning Modcloth fashion styles, and the community can see how the clothes are on individual customers.
ModStylists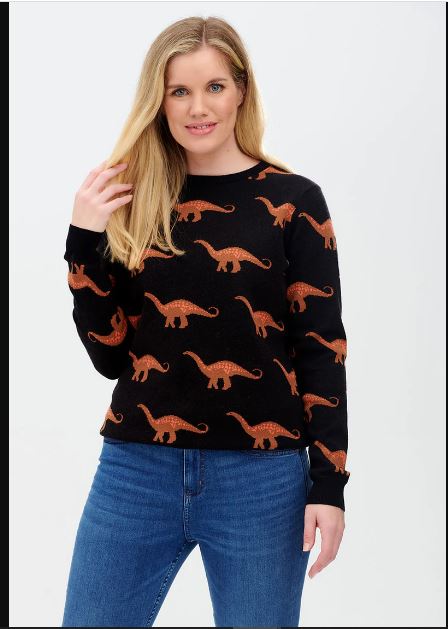 Modcloth is not just an online shop to buy the fashion products you want. Very often, customers do not know the best dress to get for a particular occasion. Modcloth does not leave you to your own in those moments of uncertainties.
The ModStylists is an innovative service of Modcloth that allows you to chat with fashion professionals for exclusive fashion tips and styling help. Some of the services include: helping you with gift ideas if you want to surprise someone with a fashion gift but don't know what to get; helping you with specific fashion details such as cut, fabrication etc; helping you define and find your personal style; helping with bridal dress selection, sizing, styling etc for you, your bridal party, and entire guest list; booking a one-on-one appointment to meet and discuss personally with the professional stylists.
Modcloth Stylish Surprise
Another unique feature of Modcloth is their "mystery box" themed Stylish Surprise. This is a deal they offer from time to time, where a particular product (clothing, shoes, accessories etc) is offered at a huge discount. The only catch is that when you order the "stylish surprise", you don't know what you will be getting. You only know what you've bought when you receive delivery of the order. When purchasing the Modcloth Stylish Surprise, the only thing you can see other than the price is the size. You specify your size, pay for it, and the package will be shipped to you. When you open it; what you see is what you get.
Apart from the mystery box excitement, the opportunity to get an excellent product for far less than the full price is one draw of the Modcloth Stylish Surprise. Usually, it comes at a cost of only $15.00; and the value of the product you'll get can be up to or more than three times that amount. Occasionally, there is Stylish Surprise for accessories which are offered at $5.00; once again the value of the product you'll get is usually far higher.
Product Range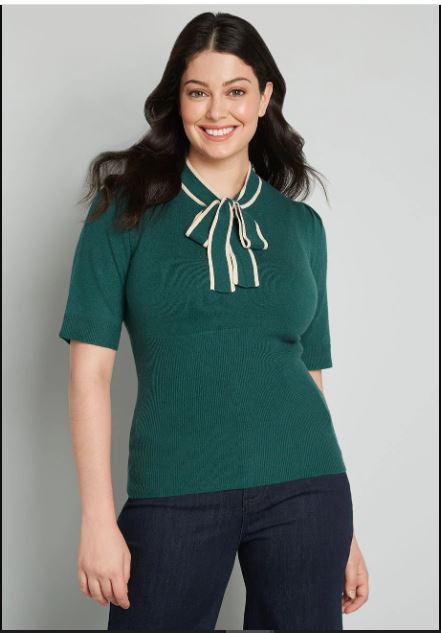 One thing to look out for in an online store is the product range. Where a shop holds a lot of inventory, you can make a choice, and you are more likely to find a piece that will fit your taste. Apart from the advantage of having to choose from a wide selection, a wide product range can give cost savings. This is because, when you buy your all your items from one place, you can qualify for bulk purchase discounts; and if the shop has flat shipping rates, you can get all your items delivered at the cost of delivering a single item. However, when items are purchased from different stores, you'll have to pay the shipping cost for the different items.
ModCloth is a one-stop shop for women clothing. So they hold a wide range of fashion merchandise that every young woman will need for every occasion or activity and for every season. The categories of their inventory and the products in each category are as below:
Dresses
Modcloth dresses section. No matter the occasion, Modcloth has the dresses that will make you step out in style be it for work, party and cocktail, wedding, special occasion etc. You'll find rompers and jumpsuits, maxi dresses, midi dresses, shirt dresses, floral dresses, dresses with pockets, quirky dresses, vintage style dresses and more.
Tops
Modcloth Tops section. You'll find all types of tops, such as blouses, cardigans, casual shirts and tops, tunics, sweaters, sweatshirts, graphic Tees, sleeveless tops, long sleeve and short sleeve tops, collared tops, vintage style tops, and more.
Bottoms
Modcloth Bottom section. You'll also find all types of bottoms to go with the tops, such as skirts, pants, shorts, jeans and denims, leggings, work pants and skirts, plus size bottoms, intimates, high waisted bottoms, printed bottoms, quirky bottoms, and more.
Outwear
Modcloth Outwear section. Products in this category include jackets (denims, moto, bomber, military etc), blazers, coats, capes, vents and ponchos, cardigans, work jackets and coats, and more
Shoes
Modcloth Shoes section. This includes heels, block heels, flats, sandals and slides, work shoes, wedges, boots (including ankle boots and booties), Mary Janes, Oxfords, sneakers, quirky shoes, and more.
Accessories
Modcloth Accessories section. This included jewellery, bags, wallets, intimates and hosiery, PJs and sleepwear, hats and hair accessories, belts, makeup and beauty products, sunglasses, scarves and gloves, tights, socks, bralettes, and more.
Wedding
Modcloth Wedding Dresses section. Wedding dresses, wedding guest dresses, bridesmaid dresses, bridal intimates, wedding shoes, mother of bride dresses, wedding gifts, wedding jewellery and accessories, rehearsal dinner dresses, and more.
Plus size
Modcloth Plus Size section. If there's one thing that Modcloth raves about, it is that they have elegant products for everyone, no matter your size or shape. Thus, they have a good range of figure-flattering plus sizes outfits, which include dresses, tops, bottoms, skirts, romper and jumpsuits, cardigans, outerwear, swimwear, wedding dresses, work wear, and more.
Home and Gifts products
home decor, kitchen and dining, office decor, lighting, stationary and organizers, mugs and cups, gift cards and items
Prices
The most important factor affecting sales is the price; it does not matter whether it is in online stores or in brick and mortar stores. Shop operators will want prices to be as high as possible in order to make profits, but customers want them as low as possible. That is why, in almost every online fashion store, while they advertise offering excellent fashion products, they add that the products are affordable, and you won't have to break the bank. Therefore, it was surprising that while ModCloth used words aplenty to say that they provide the cutest women's wear, there is virtually no word about being affordable.
The silence on the issue could either be that Modcloth is affordable but don't want to shout their own glory, or that they are not affordable. So the big question is: Is Modcloth affordable?
If you are on a budget the prices of the clothes featured will make you close your purse/ wallet. For example, you'll see only a few dresses at about $50, while the majorities are dancing around $100. It's no different for the tops, as you'll hardly find a top below $25. Most of the items in the store are expensively priced.
The sales page does its best to bring down prices, sometimes even by more than 50%. But for most of the items that are a very expensively priced item, their prices still remain relatively high even after being significantly chopped down. That said, if you'll be shopping in Modcloth, you should be looking at the sales page, to get prices that are, at least fair, if not tantalizingly low.
Payment
The ideal online store, especially one that carter to the international market, should support a wide range of payment methods, so that no matter where you are residing, you can use at least one of the methods supported.
For making payments in Modcloth, you can use PayPal or credit/ debit cards such as Master Card, Visa card, American Express, and Discover card. If alternative payment methods are your concern, you may find Modcloth lacking, as there's no support for web wallets or any cryptocurrency.
Promotions
Every business offers some form of inducement to drive patronage/ sales, and online fashion stores are no different. Modcloth runs different promotions from time to time, to attract new customers, as well as to make existing customers shop more. These include sign up bonus, student discount, bulk purchase discounts, and more.
Sign Up Bonus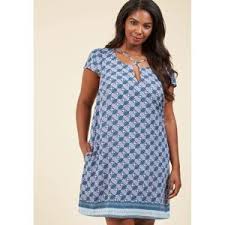 If you've never shopped in Modcloth, why bother? Why not continue to shop from the other fashion store. Modcloth makes sure you are drawn to their store by offering a signup bonus. It is a way of saying welcome to ModCloth, and thank you for choosing Modcloth over the other stores.
At this time of writing, the signup bonus is a 15% discount on your first order. It is available to all new customers. Once you register with Modcloth and place your first order, you will get 15% knocked off the total amount of the order.
Student Discount
Modcloth also offers a 15% discount to all students. This is not the best student deal there is in the online fashion market, but it is nice to see something knocked off prices for students. Students can take up the deal and get classy for classes.
Other Promotions
The store is not made attractive for only new customers or students. Modcloth runs other promotions for everyday customers. These promos are varied; a particular promo runs for a specified period of time and is usually on specific items. So you'll need to keep checking the site from time to time to know what promo is running at any time. Alternatively, you can install the app, and always be alert.
At the time of this review, one of promo that is running is a promo that gives customers a 40% discount on select styles. Sometimes, you'll have promos that give you a percentage off, if the value of your order is up to a particular amount.
Shipping
The second most important factor affecting online purchases is shipping, specifically shipping cost. Very often than desirable, customers abandon their shopping cart at checkout when shipping cost adds to the cost of the items to make the total expenditure unacceptable. As a customer, you'll want shipping cost to be zero (that is, free shipping) or to be as low as possible.
Modcloth ships to every location in the US, as well as to international addresses. Not many online stores are able to offer free shipping, but Modcloth offers free standard shipping. However, there's a catch. You'll have to spend at least $75 to qualify for free shipping. Again, if you compare this to some online fashion stores, it's on the high side. There are many stores, who will ship your package to you free of charge if your order totals $50.00. However, it's a good thing that free shipping is on offer at all. It should be noted that the free shipping is for standard delivery, and it will take about 4 – 9 business days
If you'll not be spending up to $75 to qualify you for free shipping or you'll want your package delivered faster; there are other shipping options that you can choose which have flat rates. The flat rate means that your shipping cost will not be increased with the number or size of your package.
First, the standard shipping (or savvy saver) cost $5.99, and it takes 4 – 9 business days. There is also a ground delivery which takes 2- 5 business days and cost $7.99. If you'll want fast delivery, there's the express delivery for you which cost $13.99 and takes only 2 – 3 business days. Then the fastest shipping option is the "next day delivery". As its name suggests, you'll get your package the very next day (business day), and it cost $20.99.
For international shipping, the rates will differ. You'll always see the shipping cost at checkout, or you can contact customer support to inquire.
Returns Policy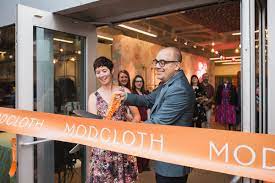 A returns policy is something that every online store should have, especially stores that sell sized products like clothing. This is because, unlike in a brick and mortar store, where you will see the item and examine it before making the purchase, in online shops, you are relying on pictures and product descriptions in assessing the item. There's a possibility that the item when you receive delivery of it may not meet certain expectations you had of it. In terms of sizing, there's the possibility that the item does not fit (is too big or too small). Therefore, you should want a store that will allow you to return items if you have to.
Modcloth, like most unlike stores, allow returns. If you receive your order and for some reasons, you have to return an item; Modcloth will accept it back, and will process and issue you a refund. In fact, one of the things that Modcloth raves about is providing "free, fast and easy returns".
For US customers, all returns are free. Modcloth also includes a prepaid returns label, which makes it easy for making your returns. In a not-often-seen move, the length of the returns window depends on how you want your refund. If you want the refund as cash issued back to your account, you'll have 30 days to return the items to Modcloth. But if you'll want the refund issued as a store credit, you'll have up to 90 days to return the item. Interestingly, if you choose to receive store credits, ModCloth will not only give you credits for the amount of your return but will add a $5.00 bonus credit, as a sign of good faith. Modcloth also allows you to exchange the item for another. Exchanges are also allowed a window of 90 days and are free (meaning the returns is free, and the new item is also shipped to you free). The 30 or 90 days window starts counting from the day you receive delivery of the item.
The situation is a lot different for international customers. For starters, returns are not free. Also, returns labels are not provided, which means you can use any shipping method of your choice, but you'll have to worry about the cost of returns at that point. Also, international customers are not allowed exchanges; they'll have to return the original product, get a refund, and place a fresh order. The returns window also depends on whether you want cash issued to your account using the original method of payment or whether you want store credits. For cash, you'll have a 60 days returns window, and for store credit, you'll have a 90 days window.
You should note that the returns must be in their original conditions and packaging. All returns must not be worn or damaged, and swimwear and intimates must have the hygienic liner intact. However, there are certain items that cannot be returned. These include all items marked as final sale items, worn/ damaged items, or swimwear with hygienic liner broken.
Customer Service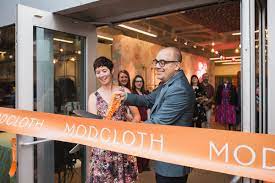 You may have inquiries about promos or you may have issues with your orders and will want to contact the fashion store. Therefore, it's important to consider the channels that an online store provides for contacting them.
If you need to talk directly with a customer support representative of the company; Modcloth has a support team that is ready to assist you. The team is available every day of the week, but only from 8 am – 11 pm (ET) in the weekdays, and from 8 am – 9 pm on weekends.
You can reach the team through email, live chat or telephone. If you want to use the email service, the email address is [email protected] If you send in your submission during the active hours of the customer support unit, you'll get a response within 72 hours. Though, Modcloth pledge to answer within 72 hours, experiences show that responses come in far less time. That said, waiting for up to 72 hours to get your response might be itchy, but the response in most cases is very helpful. It is also much better than some platforms that can keep you waiting for days to get a response, which will turn out to be unhelpful.
However, if you want instant feedback, you can make use of the telephone service or the live chat. The telephone line (888 495 9699) is toll-free, so you do not have to worry about charges when getting assistance.
One of the recurring complaints in customers' reviews of Modcloth's support service is that it is not available round the clock. Since ModCloth is serving a global market, the off-time of the support service will be the on-time of many customers, and they'll be frustrated if they cannot get support when they need it. Hence, moving to a 24/ 7 support service is one improvement, I'll like to see Modcloth make.
Summary
ModCloth is a legit and safe online fashion store that every young woman should look at. For one, their vintage-inspired styles are unique and cannot be gotten anywhere else. They have mobile apps for a personalized, fast, and easy shopping experience. There is a wide product range that will have you killing any occasion, or simply owning your look.
One big issue with Modcloth is that their items are highly priced. However, they offer different promotions that you can take advantage of to bring down the cost, including an exciting "mystery box" themed "stylish surprise" package. They offer free shipping; and to ensure customer satisfaction, they allow returns and exchanges (for US customers), with one of the longest returns window (that is up to 90 days) in the business.
I like
A wide range of fashion styles including exclusive vintage-inspired styles
Different promotions for cost savings
Support available via email, telephone, and live chat
Free shipping, free returns, and exchanges allowed for US customers
I didn't like
Items are relatively expensively priced
Limited payment method
Support not available 24/ 7
International customers are not offered free shipping, free returns, or product exchanges
Do you have experience with Modcloth? Good or bad, kindly use the comment section below to give us your brief Modcloth review.