If you have been looking for stylish clothes to refresh the sweaty section of your closet, chances are, you have come across Lululemon. Marketed as trendy activewear made of lightweight and fast-drying fabrics, Lulumemon is a popular, yet undeniably pricey choice when it comes to shopping for sporty apparel. To help you decide whether or not Lululemon is worth your money, we give you our honest and unbiased Lululemon review.
Ready? Let's get started.
About Lululemon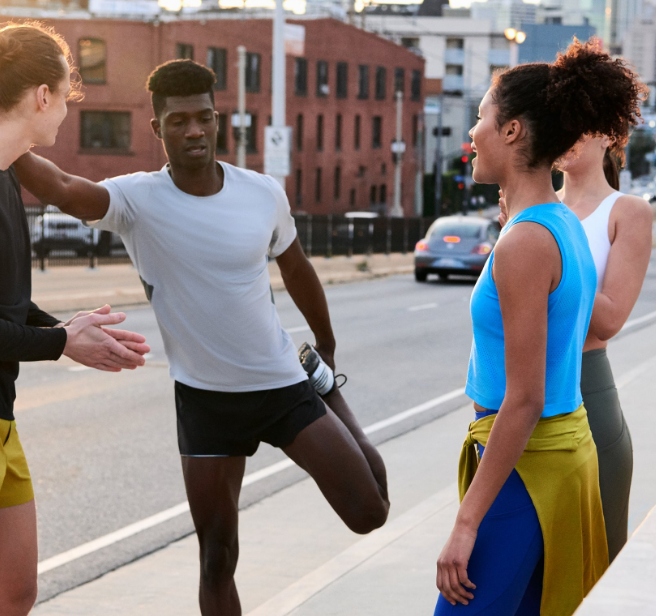 Lululemon was founded by Chip Wilson in Vancouver, Canada back in 1998. Inspired by yoga, the very first Lululemon store was a shared design and yoga studio, a melting pot for fashion and sport, a hub for sweat-minded people. The first designs were yoga clothes made exclusively for women. Later Lululemon extended its variety of designs with clothes made for running, cycling, training, and other sports activities too.
They've got a compelling and simple vision: empowering people to reach and celebrate their goals through providing the right tools for them. They not only create comfortable gear to sweat in, but they also focus on creating a community where people can learn from each other about healthy living, mindfulness and the possibilities a life lived to the fullest has to offer.
Today Lululemon defines itself as a technical athletic apparel company selling yoga, running, training, and other types of sweaty pursuits.
Pros
Wide variety of clothes and accessories
High-quality, durable and breathable fabrics
Strategic use of technical fabrics for each activity type
Detailed instructions for product care
Responsiveness
Cons
Items tend to be on the pricey side with legging starting at $59
According to Lululemon reviews, some leggings are seethrough
Some buyers experience issues with fit
Lululemon Activewear & Yoga Gear Review
The Vancouver-based brand offers a wide variety of activewear and yoga accessories. Lululemon leggings are one of the shoppers' favorites, but their yoga gear is also quite popular. But the question remains the same: is Lululemon worth it?
In the next section, we are going to continue our Lululemon review by taking a look at some of the most popular Lululemon items and seeing what customers have to say about them.
Women's Lululemon Leggings Review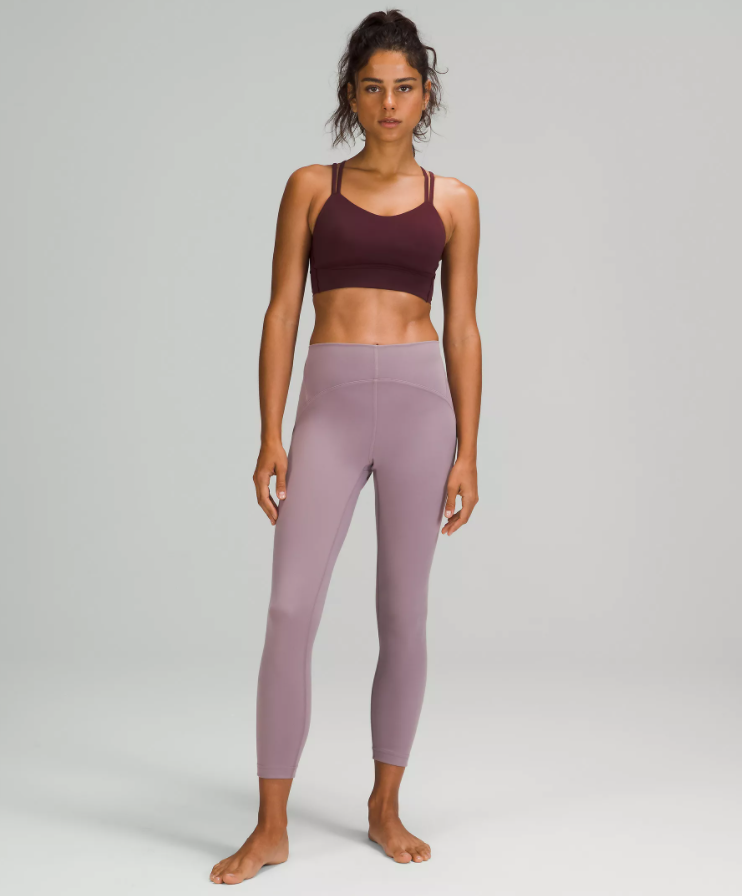 Leggings are signature pieces of the company, so let's start our activewear and yoga gear review with the Lululemon leggings review. Lululemon offers a large selection of leggings for different purposes such as running, hiking, cycling, dancing, but they also have leggings made for yoga, golf, and a long list of other sports activities.
The sizes vary from S to XL, offering options for short, tall, and plus-size women.
Lululemon leggings are made of 9 different fabrics:
Luxtreme™
Nulux™
Nulu™
Everlux™
Luon™
Fleece
Mesh
Velvet
Warpstreme™
In terms of features, women can find a wide variety of Lululemon leggings such as:
Pocketed
Seamless
Insulated
Drawstring
Reflective
Lightweight
Water-Resistant
Regarding the pricing, leggings start at $59 and the price goes up to $138.
Lululemon Men's Joggers Review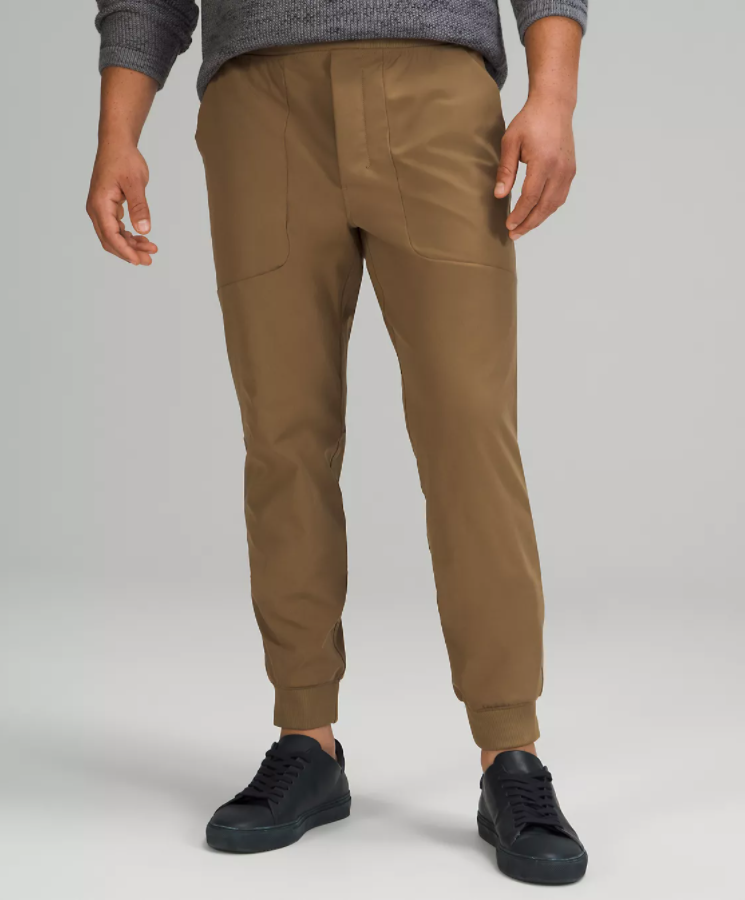 The company offers a decent selection of joggers to men. However, the number of options cannot be compared to the wide selection of leggings the company has for women. There are only 32 jogger options available, while there are more than 140 different types of women's leggings on the website.
Men can choose from slim, classic, or relaxed fit joggers, and the sizes vary from XS to XXL. Looking at the pricing, Lululemon Men's joggers are priced between $59 and $168.
In terms of fabric, there are 7 types of Lululemon joggers:
Everlux™
Nulux™
Warpstreme™
Luon™
French Terry
Swift
Ripstop
Taking a look at the features, men can opt for the following types of joggers:
Pocketed
Lightweight
Drawstring
Reflective
ABC Technology
Anti Stink
Water-Resistant
Women's Lululemon Underwear Review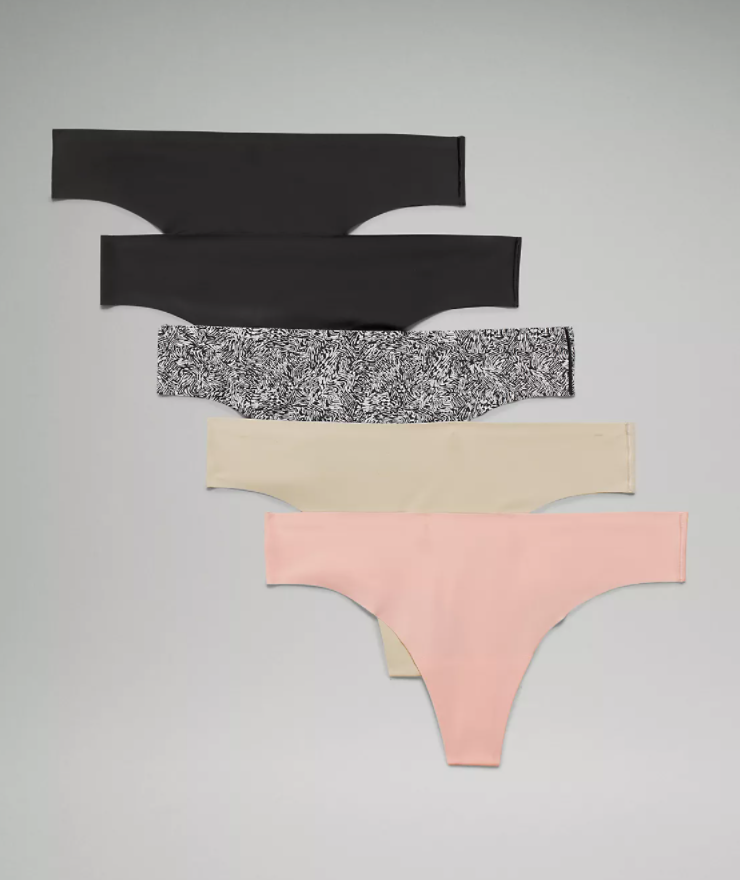 Continuing with our Lululemon underwear review, let's see what are your options if you want to buy underwear from Lululemon. Looking at the selection on the website, you can choose from thongs, hipsters, boy shorts, cheeky underwear, and bikini underwear.
Usually, most of these are offered in packs with a mid-rise bikini 3-piece pack starting at $48, the price going up to $74 for a 5-piece pack.
But you can purchase the underwear separately, too. The cheapest underwear costs $18, while the most expensive is $28. The sizes vary from XS to XXL, so most body types can find a suitable size.
Lululemon Bag Review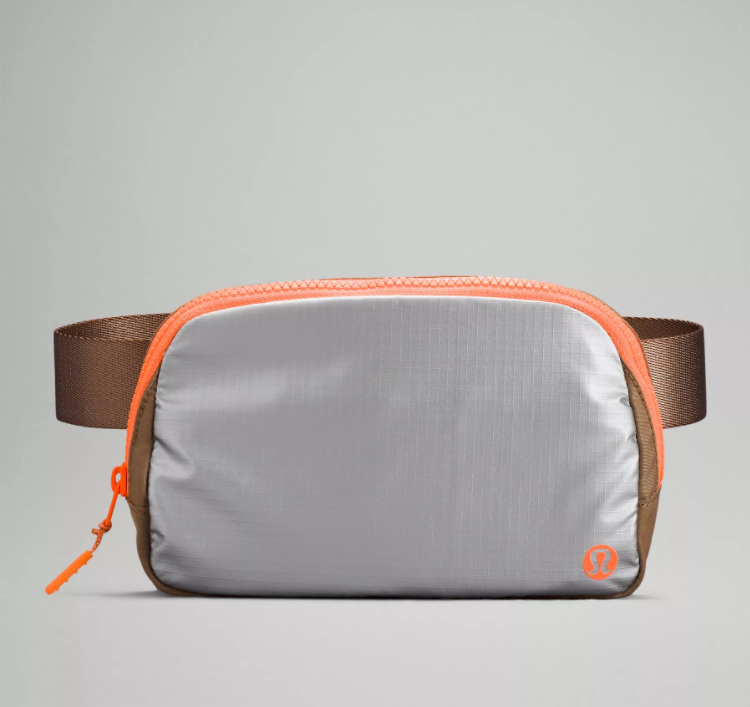 Do you want to surprise yourself or your gym buddy with a Lululemon bag? The good news is that Lululemon offers a large selection of women's and men's bags from one-colored to printed designs.
As of types, you can choose from backpacks, wallets, pouches, belt bags, crossbody bags, duffle bags, totes, yoga bags, and keychains. In terms of size, the bags vary from mini to large.
The price of keychains starts at $18, while the most expensive Lululemon bag costs $198.
Lululemon Yoga Mat Review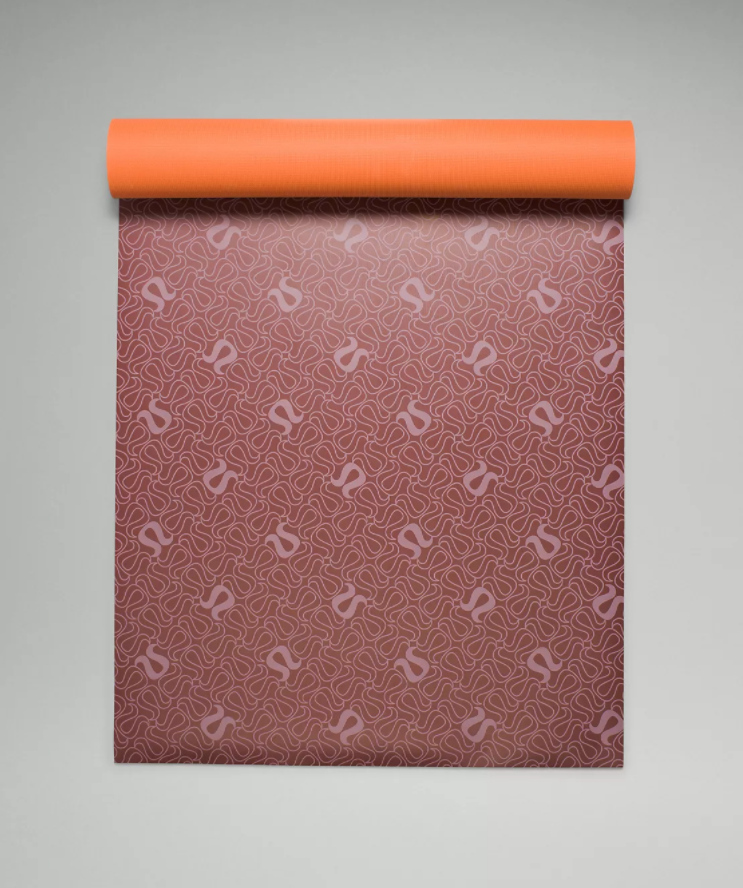 Let's continue with our Lululemon yoga mat review! Lululemon offers 11 different types of yoga mats, priced between $58 and $138. The one-sized mats can be used for yoga, training, or other workout purposes and they are available in a wide variety of colors.
You can find one-colored, reversible, but even carry onward travel yoga mats too in Lululemon's selection.
Lululemon Mirror Review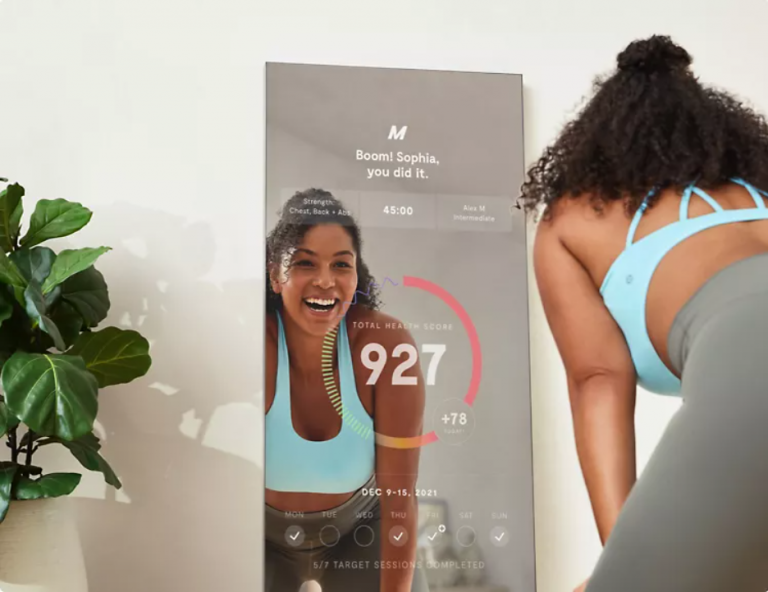 Our Lululemon review isn't complete without the Lululemon mirror review. The price of this smart home gym varies between $1,495 and $2,045. What you get for this money is a smart system you can fit in any room and yes, it looks just like a mirror.
You also need to pay a monthly subscription of $39 to have access to the workouts. The Lululemon Mirror comes with 10,000 workout classes in 50+ genres and brand-new live workout classes daily. There are cardio, pilates, kettlebell, tai chi, yoga, meditation, kickboxing, and many other activities you can choose from.
Looking at the reviews, there are mostly positive, people seem to enjoy having a smart home gym on their wall, with access to such a wide variety of workout options. Some negative comments are about the high price and the monthly subscription fee they have to pay.
Lululemon Reviews from Customers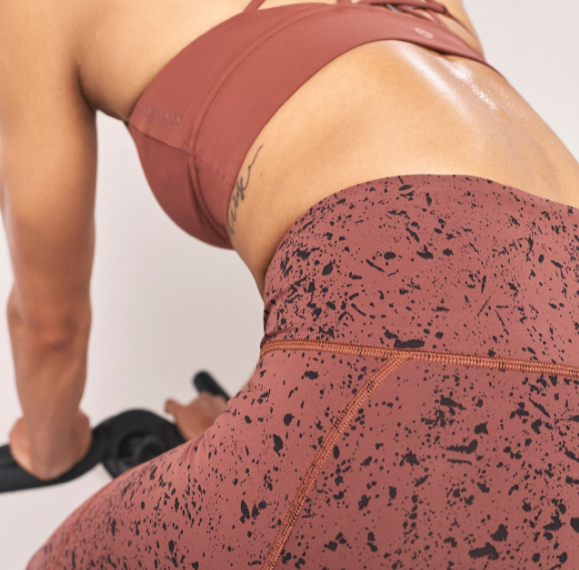 We have also taken a look at Lululemon reviews on the brand's website and other platforms, such as Trustpilot, Influenster, etc. Overall, the feedback is mostly positive. Buyers seem to be satisfied with the products, describing the Lululemon gear as quality and durable.
Many loyal customers are saying that they only purchase Lululemon leggings for years due to their quality and comfortable fit.
What we noticed is that those who leave a negative comment usually complain about the price for value, the fit, and the quality of the gear. The most common issue seems to be with the leggings being seethrough and the uncomfortable fit.
However, the company seems to be very responsive, answering all inquires and offering quick help to resolve most of the issues by allowing buyers to return or exchange the items.
Sign Up for Lululemon
We also took the time to check the sign-up process on the Lululemon website. Our overall experience was flawless, the whole process took about a few seconds. You only need to create a username and password, and you are signed up. Really easy.
What we specifically liked about the sign-up experience was the list of some of the perks provided one will get after signing up. Once you create a Lululemon account you will benefit from fast-track refunds, a faster check-out process, you can track your orders, create a wishlist, receiving tailored suggestions, and many more.
Where to Buy Lululemon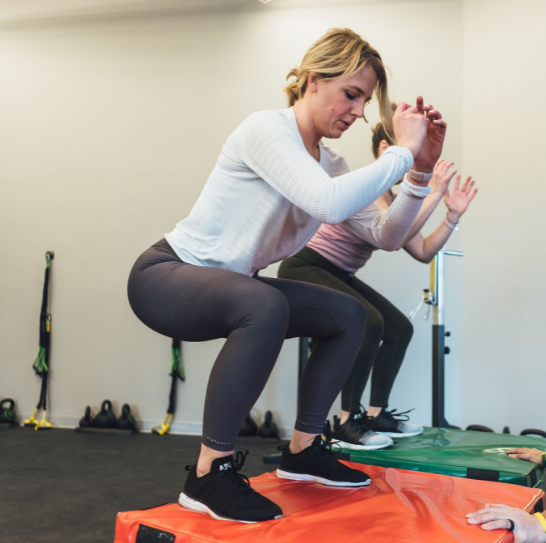 If you want to treat yourself to a stylish sports outfit for the gym, you can do so straight from the company's website. But in case you prefer visiting a store instead, Lululemon provides a map and a list of their stores' locations.
Lululemon has stores in all 50 states of the United States, while in Canada you can find Lululemon stores in Alberta, British Columbia, Manitoba, New Brunswick, Newfoundland and Labrador, Nova Scotia, Ontario, Quebec, and Saskatchewan.
You can search by your location to see the nearby stores on the map. Clicking on the name of the stores, you can learn useful details such as the address, opening hours, and contact information for each store.
Lululemon Shipping and Return Policy
Continuing our Lululemon review, in this section, we are going to discuss the shipping and return policies. These two things are extremely important, especially if you are an online buyer.
Shipping
Lululemon differentiates two shipping types: shipping to the U.S. and Canada, and international shipping. The company dedicates individual pages for all types of shipping, offering useful information for buyers from all over the world. These include information on fees, timing, and a long list of continuously growing shipping locations.
Standard Shipping
Mentioned as Standard Shipping on their website, Lululemon offers free shipping to all orders in the United States, Canada, and Puerto Rico. However, there is no clear list discussing this information. You will need to spend some time figuring this out and reading between the lines to understand whether or not you are eligible for free standard shipping or not.
The standard shipping time takes 2-9 business days, with orders being processed and shipped out within 4 business days. In Puerto Rico, the company offers free shipping, but one can expect their gear to arrive within 2-7 days after their order left the Lululemon distribution center.
Lululemon offers shipping to PO boxes and rural ZIP codes, also to APO/FPO/DPO addresses.
International Shipping
The standard fee for international shipping is $30 which does not include the possible taxes, duties, or customs charges. These are all the responsibilities of the buyer.
Regarding delivery time, if you are ordering Lululemon sweat pursuit from countries other than the U.S., Canada, or Puerto Rico, you can expect your gear to arrive within 5-10 business days.
However, keep in mind that Lululemon does not ship self-care items to locations outside of the United States and Canada, and you also cannot expect your order to be delivered in a PO box.
Return Policy
If you need to return your order, here are the most important things you have to know:
All orders can be returned free of charge in person or by mail. Simple and easy. The only exceptions are gear from the We Made Too Much section and clothes bought during a final sale campaign. Also, you cannot return or exchange a Lululemon gift card either.
Lululemon Promotions & Discounts
According to the Lululemon website, the company offers a 15% discount for military members and first responders in the United States. This discount can be used for both in-store and online purchases. To see if you are eligible, you can use the in-built digital verification system powered by SheerID.
These are the categories eligible for the discount:
Active duty: Air Force, Army, Coast Guard, Marine Corps, Navy, including spouses and dependents from the same household
Reservists: Air National Guard, Army Reserve, Army National Guard, Coast Guard Reserve, Marine Corps Reserve, and Navy Reserve.
Veterans: former members of the armed forces of the U.S.
First Responders: firefighters, law enforcement, search and rescue, EMTs, medical doctors, and licensed nurses
Also, in the We Made Too Much section, you can purchase Lululemon clothes with pretty good discounts, sometimes even for half of the original price.
Contact Lululemon
In case you still have some questions that we haven't addressed in our Lululemon review, you can contact the company from Monday to Sunday via:
E-mail: [email protected](it takes 5-7 business days to get an answer)
Live chat (instant conversation)
iMessage
Video Chat with Lululemon personnel via the website (it takes a few minutes to start the call)
Phone option 1: 1.877.263.9300
Phone option 2: 1.604.215.9300
Hours of operation:
5 am – 9 pm PT weekdays
6 am – 6 pm PT Saturdays
6 am – 6 pm PT Sundays
Is Lululemon Worth It: Editors Verdict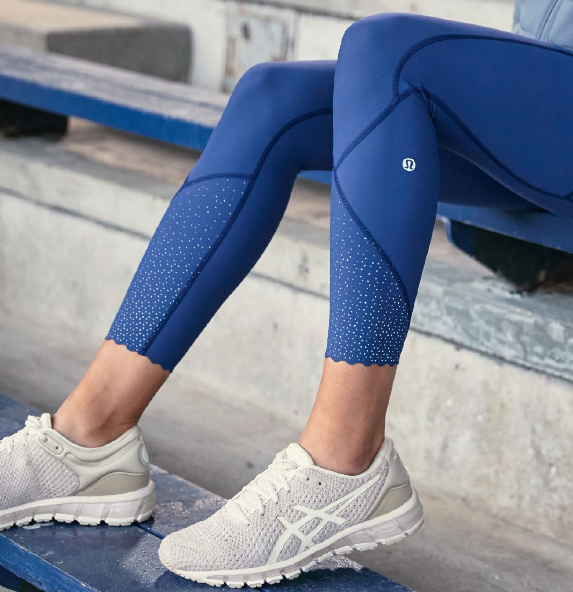 We are slowly getting to the end of our Lululemon review, so let's address the main question: is Lululemon worth it?
After all the things we have looked into, the company's website, the variety of products,  the feedback from customers, and the responsiveness of the brand, we can confidently say that Lululemon is a reputable brand and their gear worth the money.
From the activewear perspective, the high-quality technical fabrics the Lululemon clothes are made of allow buyers to not only feel stylish during a workout but comfortable, too. The quick-dry, stretchy, and breathable fabrics make a huge difference when it comes to sweating and working hard to reach your fitness goals.
In short, if you are looking for some comfortable technical sports apparel, Lululemon is a great option. Thanks to the wide variety of colors and designs it is easy to find something you like. Not to mention the strategic use of specific fabrics for each type of activity that allows you to feel comfortable and enjoy the workout more.
Still on the hunt for the perfect activewear for reaching your fitness goals? Consider checking our reviews on Gymshark, Fabletics and BauBax. 
Lululemon FAQ
How to clean Lululemon yoga mat?
What we left out from our Lululemon yoga mat review are the care instructions. You might find these useful once it comes to cleaning your mat. But how to clean Lululemon yoga mat exactly? Well, the company not only gives instructions on how to extend the life of your gear, but they also develop cleaning products you can rely on.
The plant-based Yoga Mat Spray Cleanser was specifically designed to clean your mat. It contains odor-reducing essential probiotics that help naturally break down dirt, dust, odor, and oil. You only need to spray the mat with it, then wipe it with a dry microfibre or lint-free cloth.
How to wash Lululemon leggings?
If you are wondering what is the right process to follow, the company offers some useful tips on how to wash Lululemon leggings. You can find these on the Care Instructions page along with tips on how to wash your Lululemon leggings made of different fabrics.
These are the most common fabrics Lululemon leggings are made of: Luon®, Luxtreme®, Everlux™, Nulu™, Nulux™, Warpstreme™
Lululemon uses these technical fabrics to provide a specific comfort and fit for different types of activities. To keep their quality and structure, there are some special requirements to keep in mind when washing them.
Recommended washing methods:
Machine wash cold with similar fabrics
Avoid using fabric softeners or any abrasive fabrics or materials
Hang to dry or tumble dry on low
Other product care tips:
To protect the shape and quality of your gear, especially the ones made of Lycra fiber, make sure you cold wash them. Lay your leggings flat and let them air dry.
Wash bright-colored leggings separately from other items.
Always check the care and content label on your Lululemon leggings to learn about the specific care instructions.
Are Lululemon products sustainable?
Lululemon is already a sustainable brand and they are working hard to achieve a 75% percent sustainability with their materials by 2025.
Does Lululemon replace leggings for free?
Yes, according to their website, Lululemon does replace leggings. You can either return them via post (the postage has to be paid by you) or exchange them in one of the stores.
For more information, it is worth going through their return policies as they have different ones depending on your location and the items you might want to return/replace.
Does sweat show on lululemon leggings?
Lululemon leggings are made from quick-drying fabric and they do not show sweat. As with any clothing, some fabrics might still show a little bit of sweat, but most of their leggings are sweat-proof.