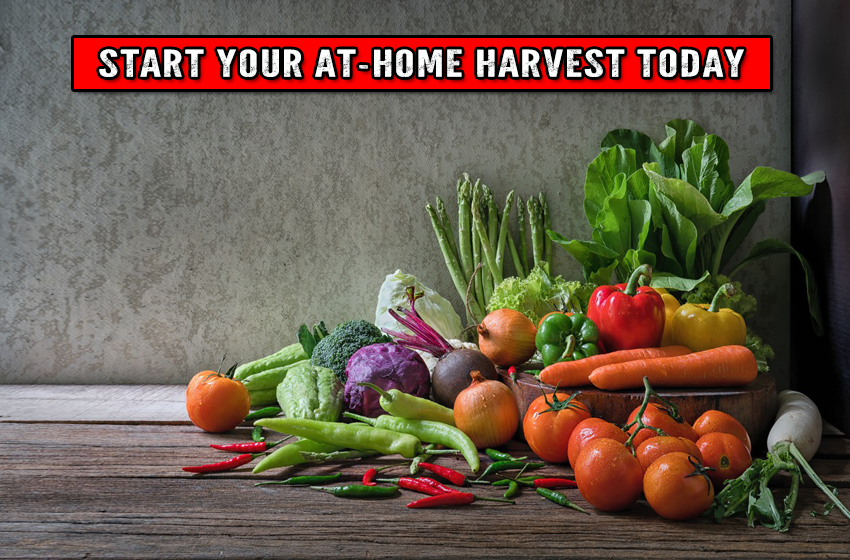 Lettuce Grow Review
About Lettuce Grow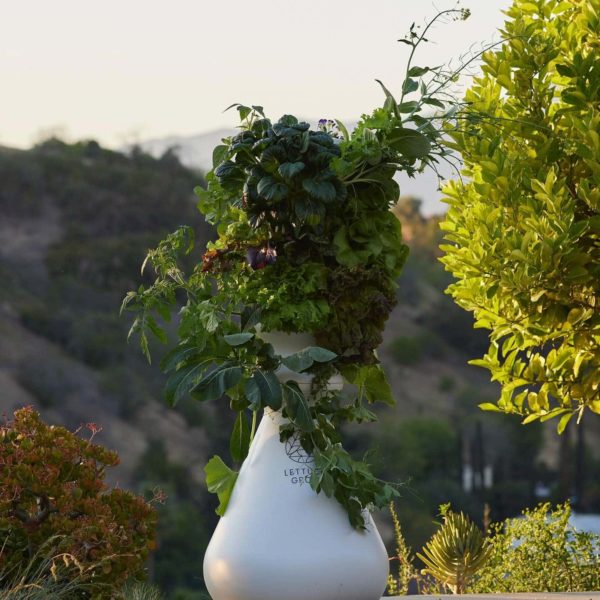 Lettuce Grow helps you grow fresh veggies, herbs, and even some fruits at home with its vertical hydroponic Farmstand. Reducing food waste, water usage, and carbon emissions, while upping nutrition and convenience, you'll plant pre-sprouted non-GMO seedlings and watch them grow indoors or out.
Head to the brand's Instagram page to find rows of gorgeous leafy green photos—it's not hard to understand its hefty 252k following. Lettuce Grow has also landed features in piles of publications like Mashable, Cosmopolitan, CNN, and Fast Company. The brand's tasty results are just part of the reason why it has had so much success.
Ready to learn more about what makes this company so admired? Keep reading this Lettuce Grow review. Here, we'll fill you in about the brand and how its Farmstand works, provide customer feedback, answer important FAQs, and more.
Overview of Lettuce Grow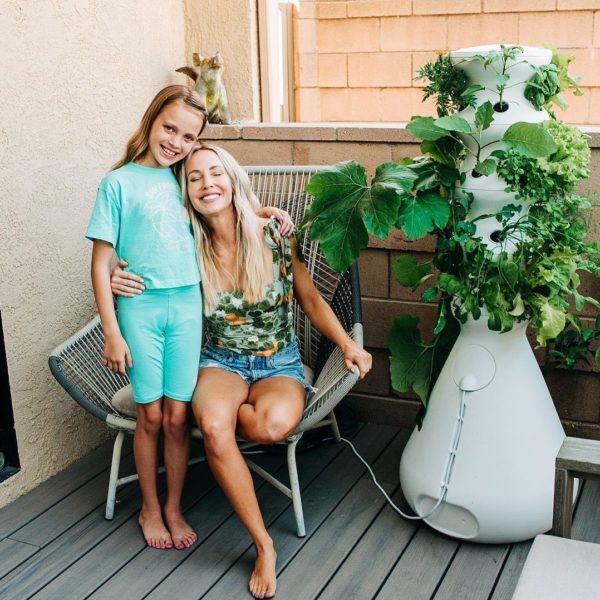 We've all been there. Facing the browning lettuce that's been sitting in the bottom of our fridge for far too long. We bought it after dreaming of fresh salads and perfectly topped burgers, but the month didn't exactly go as planned.
That's the same story for all kinds of veggies, fruits, and herbs too, and it turns out that more than half of all produce grown gets wasted. In search of a more sustainable path, Lettuce Grow was founded in 2017 in LA—and you may recognize its founders' names, actress Zooey Deschanel and producer Jacob Pechenik.
The then-couple set out to "find solutions to the problems created by industrialized big agriculture," choosing a simple, but smart, hydroponic system that actually solves a lot of problems—like waste, carbon emissions, and land space.
The best thing about the Lettuce Grow Farmstand is that it can be used by anyone. Requiring just 5 minutes a week to manage, you can place it inside your home or out, meaning you can grow fresh produce all year.
This Lettuce Grow review will get into some more details about the brand's system shortly, but before it does, we'll take a quick pause to show you its highlights.
Highlights
Over 200 different veggies, fruits, herbs, and edible flowers
Simple setup & helpful instructions
Made from recycled ocean plastic
Cuts down on food waste and water usage
Shipped in recyclable materials
California Prop 65 compliant (no toxic chemicals)
Ships quickly for free
90-day return policy
Lettuce Grow is a simple company based around a smart vertical hydroponic system. Offering several sizes of its Farmstand, customers pick out their preferred seedlings, set up the machine, and watch them grow. Oh and the best part? Readily available veggies, herbs, and lettuce anytime you need to make a fresh dish.
In the next section of this Lettuce Grow review, we'll cover all details about the brand's Farmstand along with a selection of seedlings to start your at-home growing journey. Each product can be paid for in monthly installments with Affirm.
Lettuce Grow Farmstand Review
The Lettuce Grow Farmstand is an easy-to-use hydroponic system that waters and feeds your produce for you. Taking the guesswork out of growing, all you need to do is add water and nutrients, adjust the pH when needed, and order more seedlings.
Ahead, this Lettuce Grow review will outline your planting options and fill you in on what's included with your system.
Lettuce Grow Farmstand Review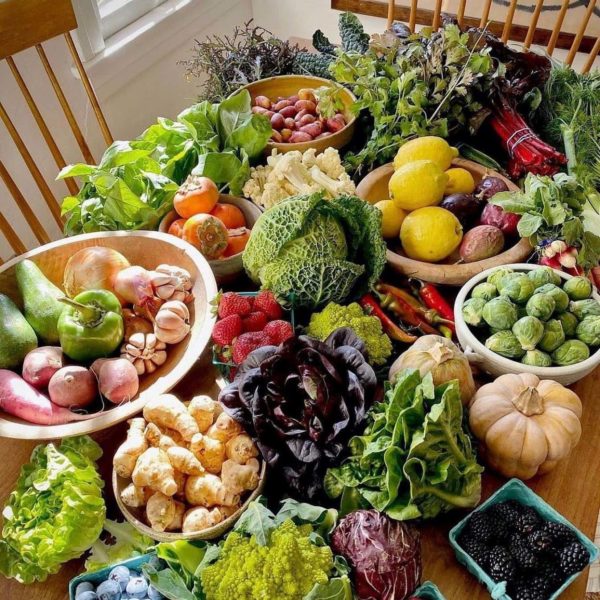 Ever dreamed of having a garden but just don't have the space or wherewithal? Cramped apartments, cold temperatures, and a lack of knowledge make it pretty tough to grow plants yourself, but that's where the Farmstand comes in.
It pretty much takes care of itself, growing your produce quickly so you can enjoy it very soon after first setting it up.
The Farmstand can be used outdoors in spaces with over 6 hours of direct sunlight, or indoors with the brand's Glow Rings (sold separately). Since the system self-waters at a schedule you set, it needs a steady supply of power and 2' x 2' of level ground—a patio or flat stone would do the trick.
You can grow anywhere from 12-36 plants, the more you want, the higher your Farmstand will be. Each tier holds six plants, so if you buy one to fit 12 and decide you'd like to add more, you can come back on and order an extra or two.
Included with your Farmstand is everything you'll need to get started and grow delicious food, like the water pump, power cord, grow cups, and timer, along with plant food for 130 plants. You'll also get a pH Testing Kit, pH Down, seedling grow cups, stirring stick, and scoopers.
When choosing your Farmstand, you'll get to pick from over 200 greens, fruits, vegetables, and herbs, as well as edible flowers for fancy occasions and cute side dishes.
Get things growing with your personal high-tech gardener for $350-$650.
Lettuce Grow Seedlings Review
After using your Farmstand for a while, you may want to replace certain plants, add extras, or experiment with new, exciting fruits. You can buy the brand's seedlings at any time, and they ship for free.
Below, this Lettuce Grow seedlings review will introduce you to its best-selling sprouts. Each one comes with a bounty of tasty recipe suggestions, along with helpful growing tips to start your plants off right.
Lettuce Grow Salad Lovers' Bundle Review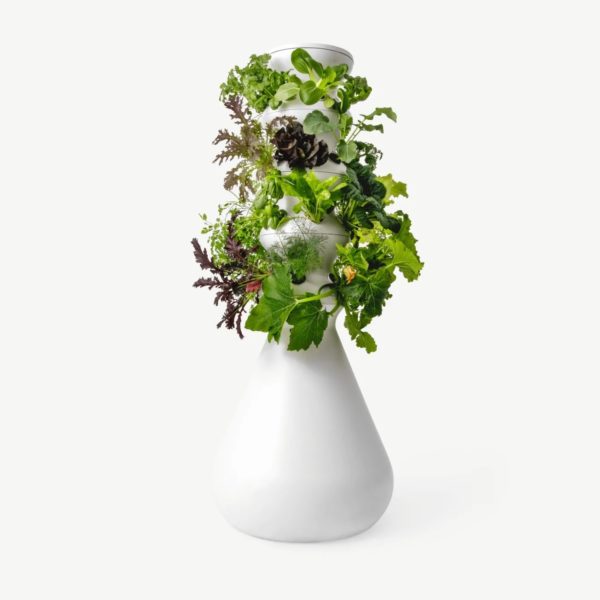 The way a fresh, crisp salad balances out a heavy meal is truly gratifying, providing a lighter bite on the side of pasta dishes, juicy steaks, or a bed for grilled chicken.
The Lettuce Grow Salad Lovers' Bundle comes with six seedlings to create an uplifting, zesty salad of your choosing. You'll get:
Astro Arugula: spicy and fun
Baby Lettuce Mix: sweet, sassy
Green Oakleaf: subtle and nutty
Muir Summer Lettuce: bright, crisp
Romaine: a forever classic
Cherry Tomato: the perfect salad feature
Grab the mix for $15.
Lettuce Grow Best of Fall Bundle Review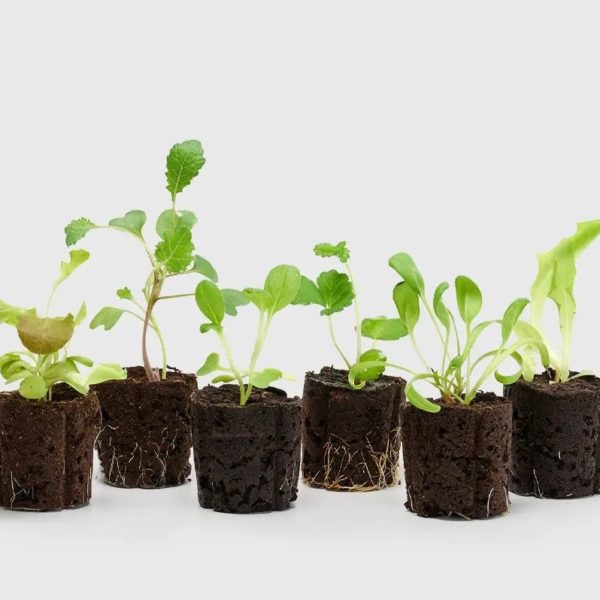 Chilly weather calls for soups, stews, and satisfying roasts. The Lettuce Grow Best of Fall Bundle includes your fall go-to's like Cauliflower, Broccoli, Sylvester Arugula, Sage, Rainbow Swiss Chard, and Thyme.
Liven up roasts with fragrant thyme and sage, create enlightening soups with chard, or make comforting cauliflower steaks to serve aside mashed potatoes, and glazed carrots. Enjoy the season with this versatile bundle for $15.
Lettuce Grow Green & Spicy Bundle Review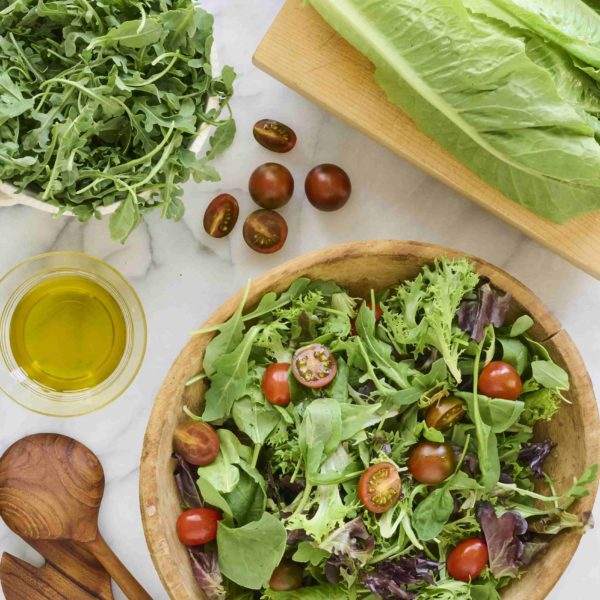 If it's flavor you're after, the Lettuce Grow Green & Spicy Bundle has got you covered. Bursting with balanced sweetness, bite, fragrance, and spice, the six greens in this pack bring life to any dish.
You'll get one of each of the following:
Bok Choy
Komatsuna
Tatsoi
Green Bunching Onion
Cilantro
Sugar Sprint Pea
Make an edgy stir-fry with tatsoi and komatsuna, or finish off a dish like teriyaki chicken wings with a sprinkle of green onion and cilantro. This creative bundle is $15.
Lettuce Grow Italiano Bundle Review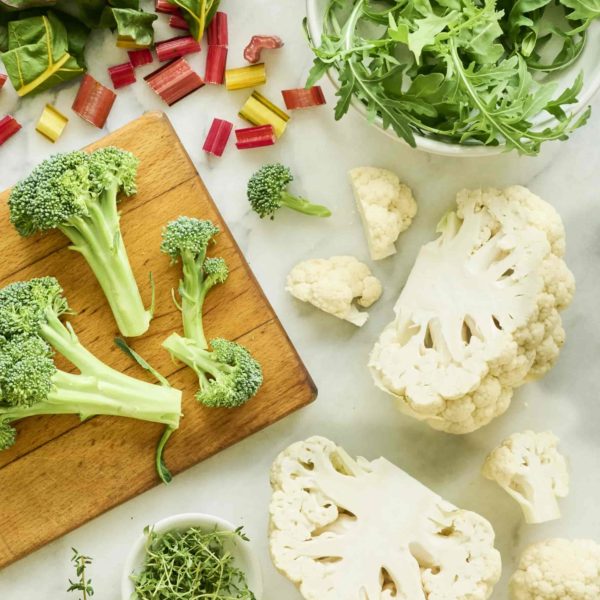 Love Italian cooking? The Lettuce Grow Italiano Bundle is packed with bursting flavors to accent or star in your favorite dishes. Use Fennel to brighten up sausage, Parsley to finish off a creamy alfredo, or Broccoli Raab to add contrast to meaty tagliatelle.
This bundle also includes three versatile greens, Dazzling Blue Kale, Lolla Rossa Lettuce, and Sylvester Arugula. They're perfect for fresh kale caesars or an easy tomato-arugula-mozzarella salad.
Get the bundle for $15.
Lettuce Grow Alpine Berries Review
Fruit tastes better when it's just been freshly picked. Exploding with juicy, tart flavors, the Lettuce Grow Alpine Berries are an enjoyable fall treat that can be savored one at a time, or packed into a decadent tart.
Alpine Berries are essentially wild strawberries, and you'll be harvesting in just 8 weeks, then again at week-14.
Pick up a pack for $3.
Lettuce Grow Best-Loved Blooms Bundle Review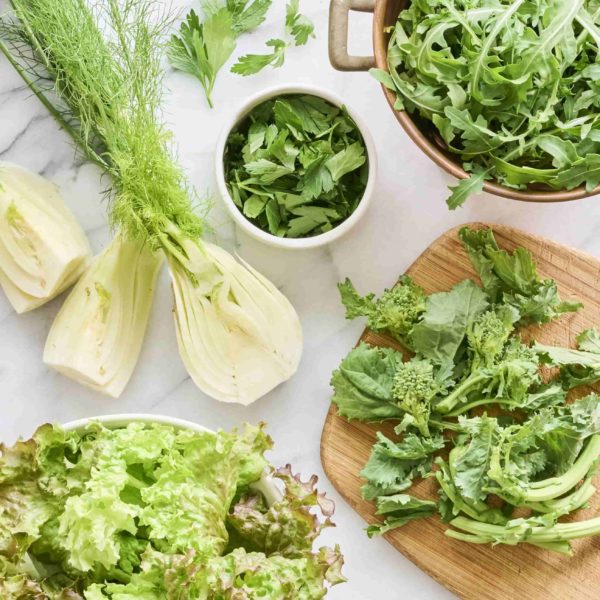 Run a food blog? Having a dinner party? Maybe friends over for drinks? Edible flowers make the perfect accent that offers a subtle flavor. Plus, they're downright gorgeous.
The Lettuce Grow Best-Loved Blooms Bundle contains an Alyssum, Dianthus, Marigold, Snapdragon, Viola, and Frizzle Sizzle Viola Mix. Make Viola ice cubes for cocktails, colorful salads for your Insta feed, or pressed flower cookies for a baby shower.
Whether you pick this pack for its beauty, or you love getting imaginative in the kitchen, it's a choice that's sure to bring some joy. Add to your mix for $15.
Who Is Lettuce Grow For?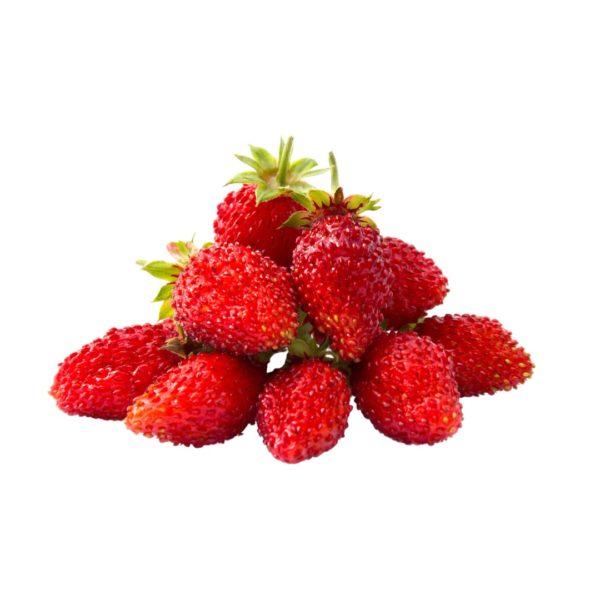 Helping connect you with the earth, Lettuce Grow brings the miracle of growing to your home. Its Farmstand can be used indoors or outdoors, meaning it's ideal for all types of households, classrooms, or offices. It's a cool pick for anyone looking to cut down on food and water waste while getting to know what's on their plate.
Is Growing With A Farmstand Considered Organic?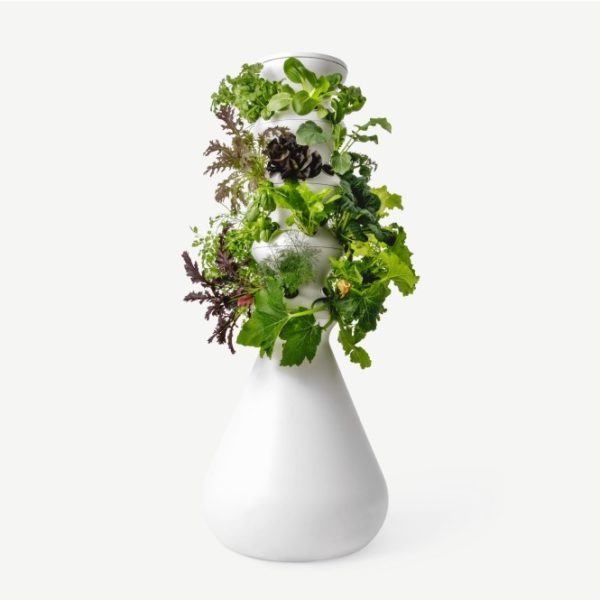 When food is organic, its seeds need to be organic along with the methods and nutrients used to grow it. Lettuce Grow always uses non-GMO seeds but they're not always organic, although their growing methods are.
Lettuce Grow is California Prop 65 compliant, meaning none of its materials contain harmful substances that will make their way into your food.
The company says its produce is "beyond organic" thanks to all of the resources using the Farmstand saves—like 95% less water and the fact your food travels 0 miles to get to your plate.
Lettuce Grow Reviews: What Do Customers Think?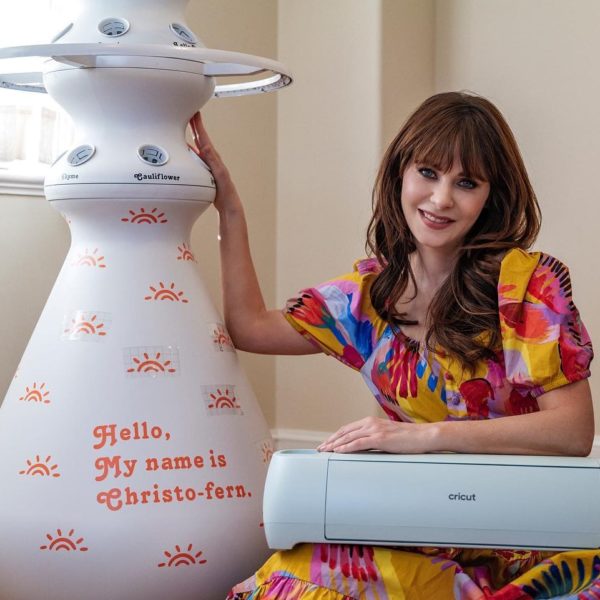 No Lettuce Grow review would be complete without hearing from customers. In this section, we've rounded up comments and ratings from around the web to fill us in on what the brand's Farmstand and service are really like.
Starting on the brand's website, we found only two ratings available:
The Farmstand: 5/5 stars from 587 reviews
Glow Rings: 5/5 stars from 85 reviews
The Glow Rings are great, but we're here for the Farmstand itself, so we decided to take a closer look at its comments section instead.
Among the hundreds of rave reviews, we stumbled across one that read, "I've been known to kill cactuses…I've always said if someone could tell me exactly how much water to use, then I could measure and be golden…This is scientific and I couldn't love it more."
Overwatering or underwatering is usually the cause of unhappy plants—especially lettuce. Grow guides say how often to water, but they don't say how much water you should be using. The Farmstand takes the guesswork out.
As for the taste, another Lettuce Grow review said, "I'm amazed that produce tastes so fresh. It has a different flavor entirely!" There's nothing quite like picking something fresh off the vine or stalk.
Next, we headed over to Best Buy to check in on what its shoppers had to say about the Farmstand. With a 4.8/5 star rating from 9 growers, all of them talked about how easy it was to set up.
Of how quickly the seedlings grow, one Lettuce Grow review on Best Buy read, "Seedlings arrived quickly. It has been a week and [they] have grown to twice their size." Another said with the lettuce, "we were ready to harvest 2 weeks in." It helps that the company picks only the strongest-looking seedlings to send to you.
For our final stop, we headed to a blog called Slay At Home Mother that went over the entire process of ordering, setting up, and growing with their Farmstand.
We were happy to find that the Lettuce Grow review said that when it came to shipment of the seedlings when they arrived, "all of the seedlings were alive, and the soil resembled a soggy brownie—in the soil world, that's a good thing!"
Lettuce Grow wouldn't be as successful if their seedlings arrived dried out, broken, or wilted—and considering they're sent in the mail, the condition they arrived in is impressive.
Overall, Lettuce Grow is a smart, conscious company that cares as much about its customers as it does its plants. Easy setup, quick-growing, and tasty results, the Farmstand has proven itself to be a valuable system.
Is Lettuce Grow Worth It?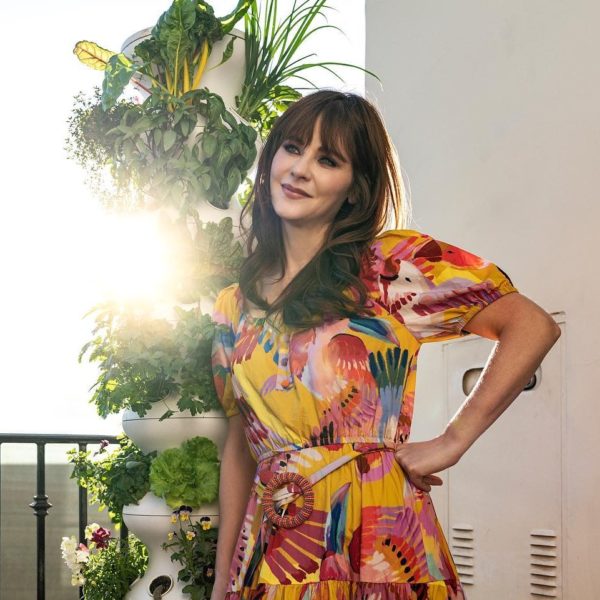 We know the Farmstand is quite expensive. But in reality, it's on par with other hydroponic systems out there. It takes the work and guessing out of growing delicious produce—sort of like a little robot whose job is to grow your fresh veggies, only he's made from recycled materials and is super eco-conscious.
That's another thing customers love about the Farmstand—feeling like they're helping the earth. We all want to do our part, but the lure of convenience often takes over, and we end up making less than sustainable choices.
Offering a ton of herb, floral, vegetable, and lettuce mixes, Lettuce Grow's variety is uber-appealing. If the cost of your Farmstand seems too overwhelming, you can always buy it with interest-free payment with affirm; they start at just $30/month.
Lettuce Grow Promotions & Discounts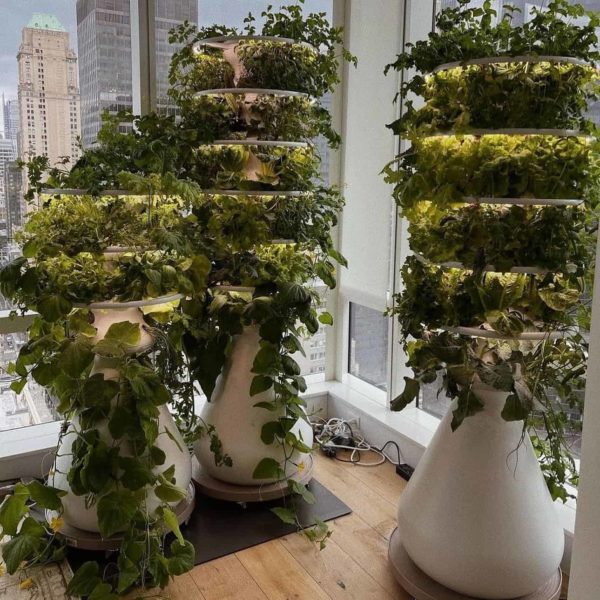 Throughout this Lettuce Grow review, we found out that the brand has a Referral Program that gives friends and family $50 off their first order. When they use your code, you'll get a $50 credit. If you already own your Farmstand, that's a whole lot of seedlings!
You can share your code up to three times each month. If you have a lot of friends, this could really come in handy.
Where to Buy Lettuce Grow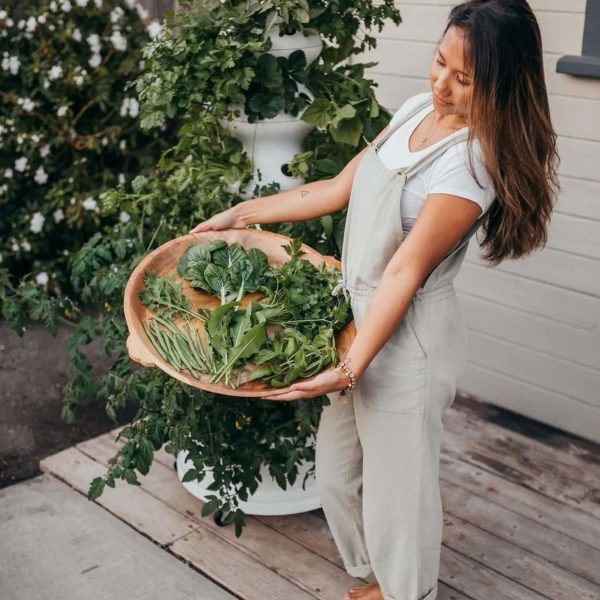 You can get your Farmstand and seedlings right from LettuceGrow.com. If it's just the Farmstand you're after, you'll also be able to find it at Best Buy and Amazon too.
FAQ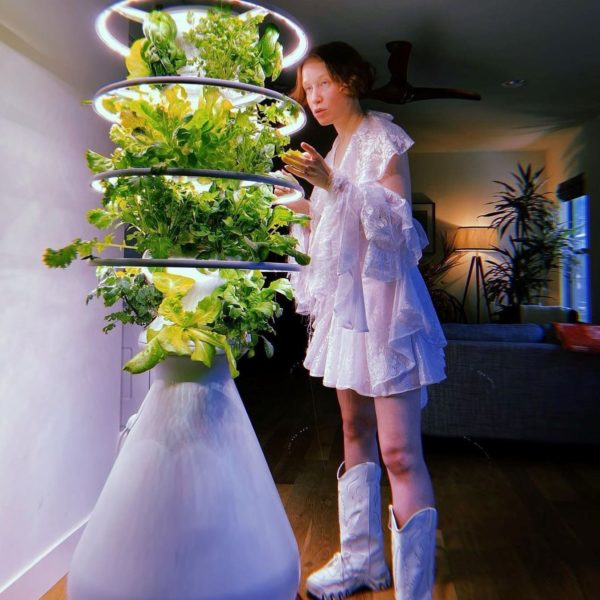 Is Lettuce Grow sustainable?
In quite a few different ways, yes. On top of using pesticide-free non-GMO seeds, Lettuce Grow's packaging is recyclable, and by shipping their seedlings in the mail, carbon emissions are reduced by 95%.
The brand's Farmstand helps you be sustainable, taking up just 4' of space as opposed to the 40' of land it would take to grow your plants horizontally. Your Farmstand also uses 1/20 of the water it normally takes to grow that many plants.
And when it comes to eating, growing your own produce helps cut down on food waste. You'll only take what you need from your Farmstand and leave the rest for another time, eliminating spoilage.
What types of seeds does Lettuce Grow use?
Lettuce Grow seeds are sourced from a company called Johnny's Seeds. They're always non-GMO and some are organic. The company takes those seeds and sprouts them in their greenhouses, letting them do their thing until about 2-4 weeks old before they're shipped to you.
What is Lettuce Grow's Shipping Policy?
Right now, Lettuce Grow is only available in the US, aside from US territories and APO addresses. Once your order ships, you'll receive a confirmation email with a tracking link that you can click on to keep an eye on your package.
Shipping is free and you can expect your order to arrive in 3-5 business days. Upon delivery, your package will be left at your door, so there's no need to be home to sign for it.
What is Lettuce Grow's Return Policy?
If you find out your Farmstand isn't the right fit for your space, you can totally return it no questions asked. There are a few things to keep in mind when making a return:
You have 90 daysfrom delivery to initiate it
Returns have a fee of $50
The Farmstand must be returned in original condition with all of its parts
To make a return, you can call or email either of the contacts listed in the very last section of this Lettuce Grow review. From there, a customer service member will send you a prepaid return shipping label. Once you download that label, you have an additional 10 days to get your package in the mail.