About Kate Somerville
Kate Somerville offers high-performance skincare products that effectively tackle various skin concerns. Fusing innovative formulations with skin-loving ingredients, the company's products aim to restore confidence in everyone's skin.
With an impressive 250k followers on Instagram, Kate Somerville's fan base includes well-known celebrities such as Meghan Markle, Kirsten Dunst, Jessica Alba, Olivia Wilde, Kate Hudson, and Demi Moore.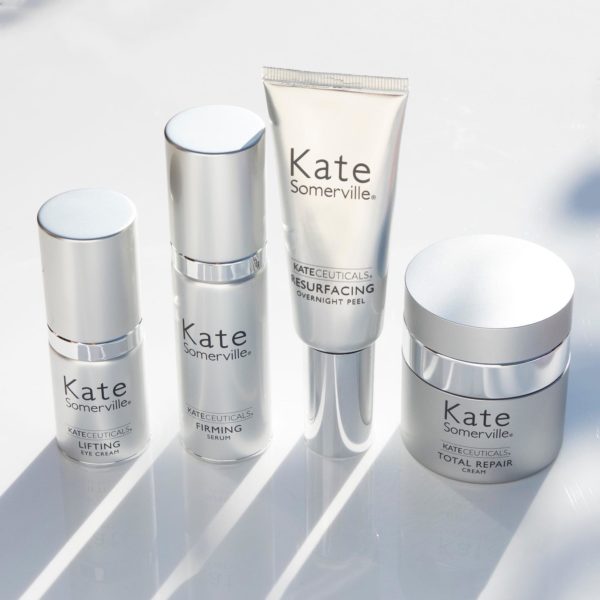 The brand has been featured by Forbes, Allure, Elle, Marie Claire, InStyle, and other media giants. Its award-winning products hold prestigious titles, including multiple Allure Readers' Choice awards.
In 2019, the Daytime Beauty Awards presented Kate Somerville with the prestigious Outstanding Achievement in Skincare Award.
It's clear that the brand's luxurious and effective products are loved by many—but are they worth the buy? This Kate Somerville review plans to find out. We'll take a look at the brand, its products, customer ratings, and more, to help you make that crucial decision.
Overview of Kate Somerville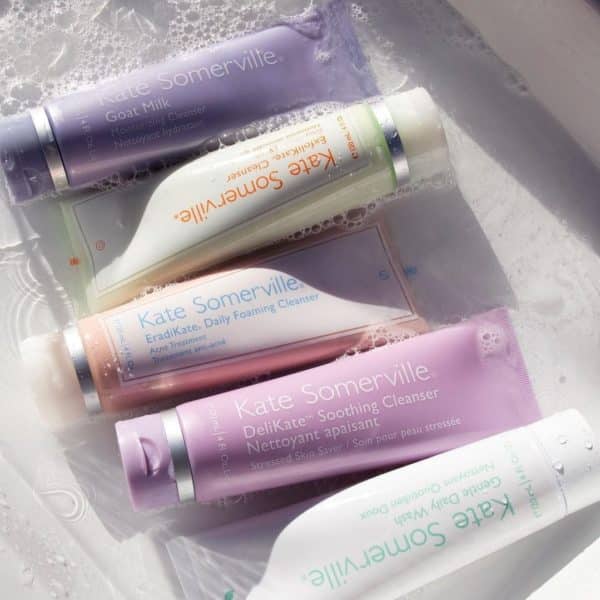 Kate Somerville, a paramedical esthetician, is passionate about helping people feel confident. This passion grew from her childhood insecurity about her own eczema.
As she grew up and honed her craft, Kate began working with some of the top experts in the plastic surgery and dermatology industries.
Kate believed that she could bring a lot of good to people's lives by helping them feel confident about their skin. So in 2004, she opened the Skin Health Experts Clinic in Hollywood.
With over two decades of experience in the industry, Kate is one of the world's most trusted skincare experts. Today, many of her clients are top celebrities who love her treatments, including the Kate Somerville Oxygen Facial.
Having dealt with her own skin challenges, Kate discovered incredibly helpful ingredients, such as Goats' Milk, and began sharing them with the world through her skincare line. The company now works to find luxury solutions for various common skin conditions.
Going beyond its products, the company also offers a blog. Here, its team provides articles on skincare treatments and concerns that go beyond the brand's products.
The writers provide possible solutions for customers, such as the Kate Somerville sebaceous filaments recommendations.
According to its website, the company's mission promises to help everyone achieve beautiful skin:
"our mission is to impact lives through California born, Hollywood endorsed, transformative skincare. Kate, a highly respected paramedical esthetician with over 2 decades of experience in skincare, believes that everyone deserves beautiful skin, and it is her promise to get you there."
Today, Kate Sommerville offers hundreds of high-end skincare solutions, including cleansers, moisturizers, serums, masks, and more. The brand operates from its headquarters in Los Angeles, CA, which is also where its products are made.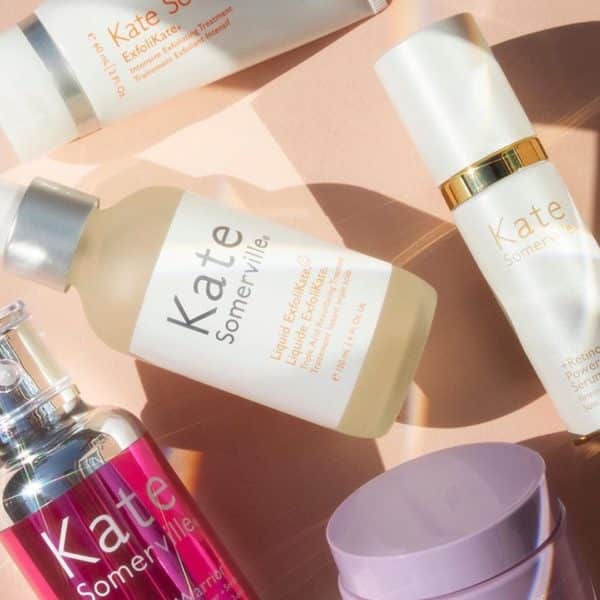 Now that you know a bit more about the brand and the woman who started it all, this Kate Somerville review will take a look at the initial pros and cons:
Pros
Wide range of skincare products, including serums, moisturizers, cleansers, treatments, masks, and more
Products that are specially formulated to target specific skin concerns, such as acne or aging
The company is run by a leading skin expert
All products are PETA-certified cruelty-free
All products are rigorously tested before hitting stores
Products are formulated in the US
Independent clinical tests study the results of Kate Somerville's products
The brand has won numerous awards for its products
User-friendly website provides suggestions on which products work well together
Thousands of positive reviews
30-day return policy
Cons
Expensive products
Only ships to the US and Canada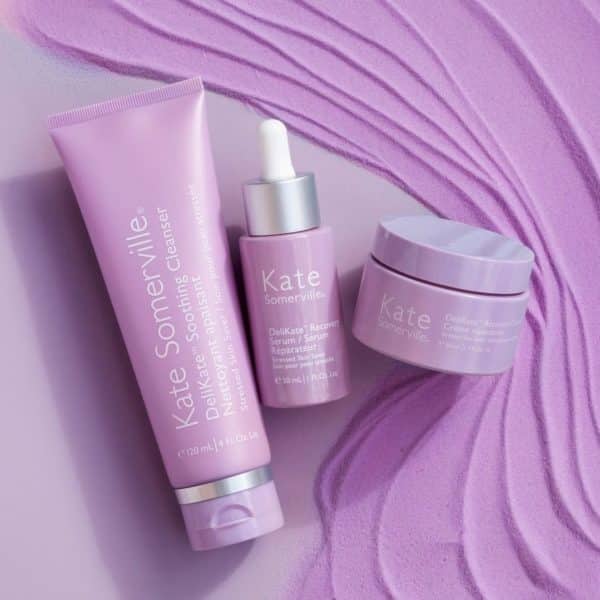 Offering hundreds of products, it's easy to see why Kate Somerville is considered a one-stop shop for skincare. Offering a wide enough range to form a whole routine, including makeup removers, exfoliators, cleansers, and more, the company hasn't left any skin concern out. This Kate Somerville review dug deep into its bestselling products, so keep reading to learn more.
Kate Somerville Products Review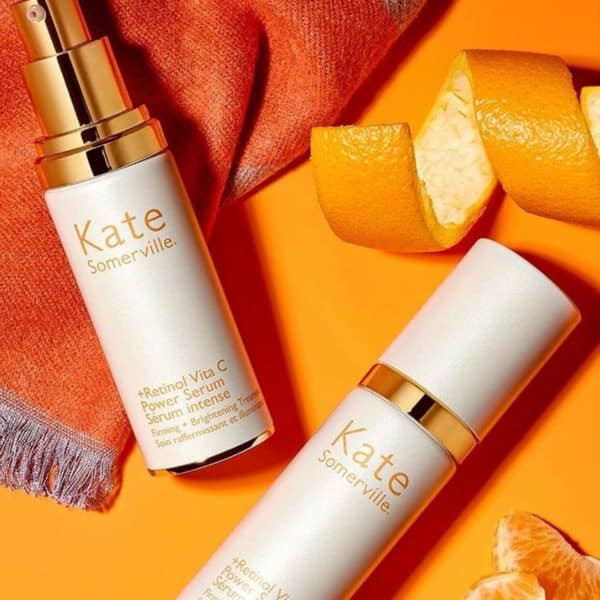 The company offers a wide range of skincare products that address a series of skin issues, from acne to aging. With nearly two decades of expertise in the beauty industry and multiple prestigious awards under its belt, it's safe to say the brand knows a thing or two about skincare.
With numerous product lines, including the Kate Somerville Delikate, KateCeuticals, EradiKate, Exfolikate, and so many more, it can be hard to know where to start. Don't worry, we have you covered. We'll provide the need-to-know information on some of the brand's best-selling products so you know exactly what you're looking for.
Kate Somerville Exfolikate Intensive Exfoliating Treatment Review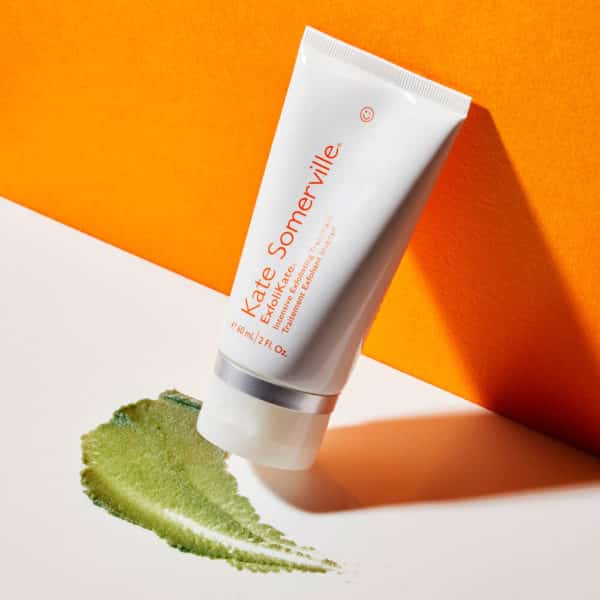 Many skincare experts recommend semi-regular facials to keep our skin looking its best. Unfortunately, time and money constraints make this pretty difficult, especially during a pandemic. Wanting to provide an at-home treatment that would help her customers' skin look its best even if they couldn't access her clinic, Kate developed the Exfolikate Intensive Exfoliating Treatment.
This treatment is an exfoliating scrub that helps promote smooth, healthy, and glowing skin. Key active ingredients include AHA Lactic Acid, BHA Salicylic Acid, Silica, and Papaya, Pineapple, and Pumpkin Enzymes. These powerhouse elements work together to loosen dead skin cells, leaving you with a fresh and younger-looking complexion.
Despite these active ingredients, this product does not cause irritation. It is infused with Aloe Vera, Honey, and Vitamin E to soften and soothe skin while the actives get down and dirty.
In an independent clinical study, participants reported any changes they noticed after using this at-home treatment just once. The results? 94% of users saw improvement in their skin's texture and 100% saw improvement in common signs of aging, such as wrinkles.
The Exfolikate Intensive Exfoliating Treatment is safe to use once or twice a week for two minutes at a time. It is available in three sizes:
0.5fl oz for $25
2fl oz for $88
5fl oz is $185
Kate Somerville Bio-Mimicking Peptides Serum Review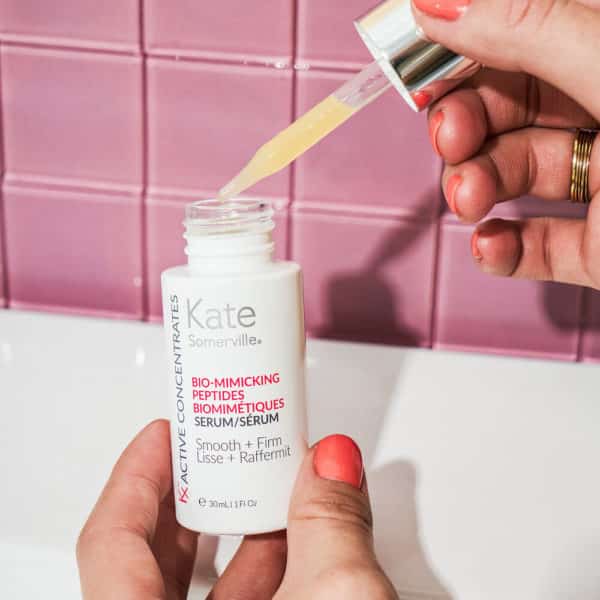 As we age, our skin becomes less firm and smooth. By now, many of us know to incorporate anti-aging products into our routines well before we notice these signs. Kate Somerville's Bio-Mimicking Peptides Serum helps reverse and prevent common signs of aging.
Targeting fine lines, wrinkles, and loose skin, this high-performance serum contains five Bio-Identical Peptides that work to improve skin elasticity while rejuvenating and moisturizing your complexion.
Other key ingredients include Chicory Leaf Extract, a natural alternative to retinol, and Mango and Banana Pulp Extract for radiant-looking skin.
An independent study found that after one week of use, 97% of users reported tighter skin and 94% reported a smoother skin texture.
To use, apply 1-2 drops onto your face, neck, and décolleté after cleansing. The sensitive skin-friendly Bio-Mimicking Peptides Serum (1fl oz) retails for $98.
Kate Somerville Wrinkle Warrior 2-in-1 Plumping Moisturizer + Serum Review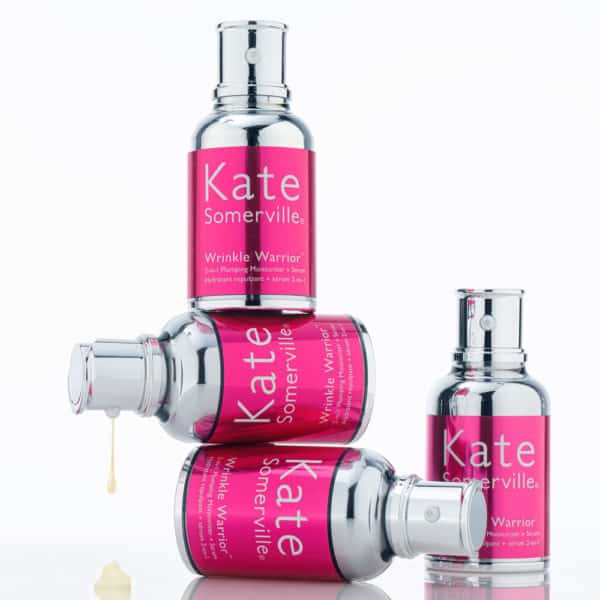 Like its name suggests, Kate Somerville's Wrinkle Warrior 2-in-1 Plumping Moisturizer + Serum fights hard against common age-related skin issues. Targeting wrinkles, fine lines, and loose skin, this product helps women achieve a more youthful appearance at home.
This moisturizer and serum combo contains powerful skin-loving ingredients. HA³ smooths out the appearance of wrinkles: this ingredient can hold 1k times its weight in water, so you'll see immediate and long-term plumping hydration. Meanwhile, a blend of essential Amino Acids and Glucosamine work to improve firmness and elasticity.
Replacing three products, this multitasker treats the skin, provides juicy hydration, and primes the skin for the perfect makeup base. It's lightweight and absorbs quickly, so you won't have to worry about a greasy or shiny residue.
Offered in a hot pink and silver bottle, add this skincare warrior into your beauty routine for $98 (1.7fl oz). Can't get enough? Try pairing this product with the Kate Somerville Wrinkle Warrior Hydration Gel.
Kate Somerville Goat Milk Moisturizing Cleanser Review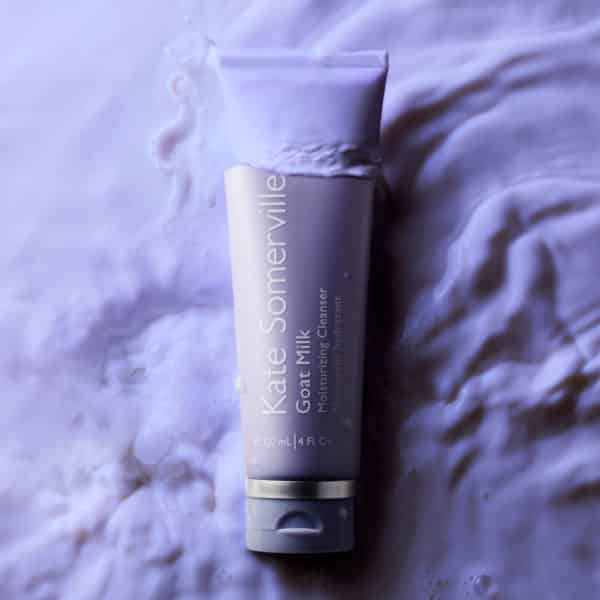 Cleansing is a key first step in any thorough skincare regimen. Formulated to be safe for even the most sensitive skin, Kate Somerville's Goat Milk Moisturizing Cleanser gently cleanses the skin by removing dirt, oil, and impurities.
This nourishing cleanser has a creamy non-foaming formula that soothes the skin and relieves any dryness. You won't notice a tight feeling after using it because it doesn't strip the skin of its natural moisture and radiance.
Key ingredients include Goats' Milk, which soothes sensitive skin thanks to its natural milk proteins, and Manuka Honey, which nourishes the skin for long-lasting moisture. For added hydration and conditioning, this moisturizer is also infused with Jojoba and Avocado Oils.
This am/pm cleanser is available for $40 (4fl oz). For added hydration, follow up with the Kate Somerville Goat Milk Moisturizing Cream.
Kate Somerville Oil Free Moisturizer Review
Even the oiliest skin types need a good moisturizer. Kate Somerville developed the Oil Free Moisturizer specifically to soften, smooth, and tighten problematic skin.
Formulated without oil, fragrances, or parabens, this moisturizer helps to keep oil production under control while minimizing lines and wrinkles. It absorbs quickly, so it won't cause shine or feel greasy.
Some of its hard-working ingredients include essential Amino Acid derivatives, Algae-based tighteners, and Red Marine Algae. Together, this mixture improves the look of elasticity and firmness. Plus, it strengthens skin to help fight off external aggressors.
Gentle enough to use both morning and night, the Oil Free Moisturizer retails for $70 (1.7fl oz).
Kate Somerville Quench Hydrating Face Serum Review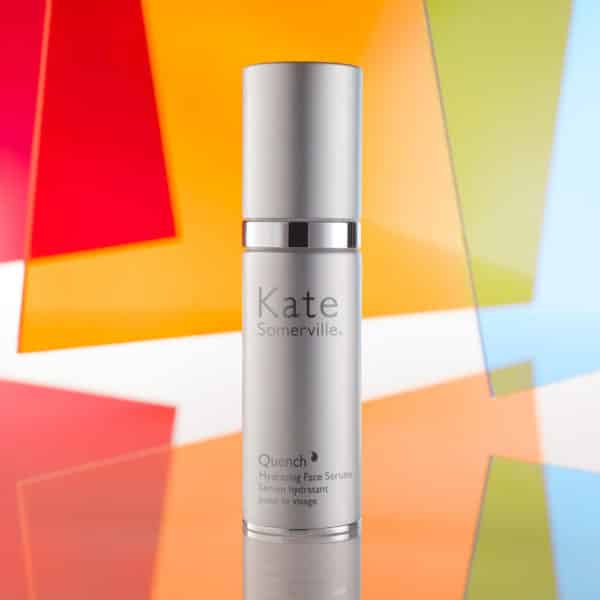 Kate Somerville's Quench Hydrating Face Serum moisturizes and hydrates the skin for a luminous and dewy appearance.
This serum includes a healthy dose of Vitamin A, which helps to renew skin to promote a youthful appearance. Plus, its Lipids work to improve firmness and elasticity. Overall, this formulation works to provide extreme moisture and help combat common aging concerns.
In a consumer use study, 94% of participants reported smoother skin and 91% reported overall healthier-looking skin with an improved skin texture.
If you're in need of a new hydrating serum, you're in luck. The Quench Hydrating Face Serum (1fl oz) is currently on sale for $49 from $75. To round out your routine, try incorporating the classic Kate Somerville Cold Cream Moisturizing Cleanser + Makeup Remover, too.
Kate Somerville Eradikate Acne Treatment Review
When you get a pimple, you want it to go away as quickly as possible. The Eradikate Acne Treatment was formulated to eradicate blemishes in as little as one hour.
According to the brand's website, it is the #1 spot treatment because it contains the "highest level of sulfur allowed for clinical acne control." Moving past the jargon, this product goes deep into the skin to treat current breakouts by drying the spot, controlling excess oil, and clearing pores. Plus, its 10% sulfur solution helps to prevent future breakouts.
It is also infused with Zinc Oxide, a mineral that naturally absorbs excess sebum production. When tested, 94% of users saw visible improvements in one hour, while 97% saw reduced redness and inflammation after two days.
Make sure you don't shake the bottle. Instead, simply dip a cotton swab to the bottom and apply where needed. The Eradikate Acne Treatment retails for $26 (1fl oz).
Kate Somerville Eradikate Mask Foam-Activated Acne Treatment Review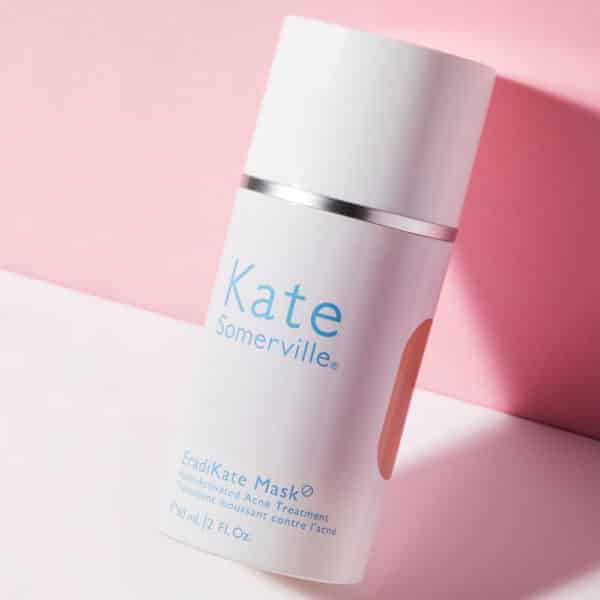 If you're prone to breakouts, the Eradikate Mask Foam-Activated Acne Treatment can give your skin some much-needed TLC. This foam mask treats acne while preventing new blemishes from forming.
It sinks deep into pores to target blemishes and dissolve impurities, dirt, and oil. Thanks to its Colloidal Sulfur and Natural Oat Extract, you'll notice less sebum production, which, of course, means fewer breakouts. To ensure your skin feels calm and soothed after applying this treatment, its formulation also includes a botanical complex with Honey and Rice Bran extracts.
After 4 weeks of use, 100% of users noticed fewer black heads and 86% noticed fewer white heads, via the results of an independent clinical study.
This acne-eradicating mask is currently on sale for $41 (2fl oz), from $60
Kate Somerville Anti Bac Acne Clearing Lotion Review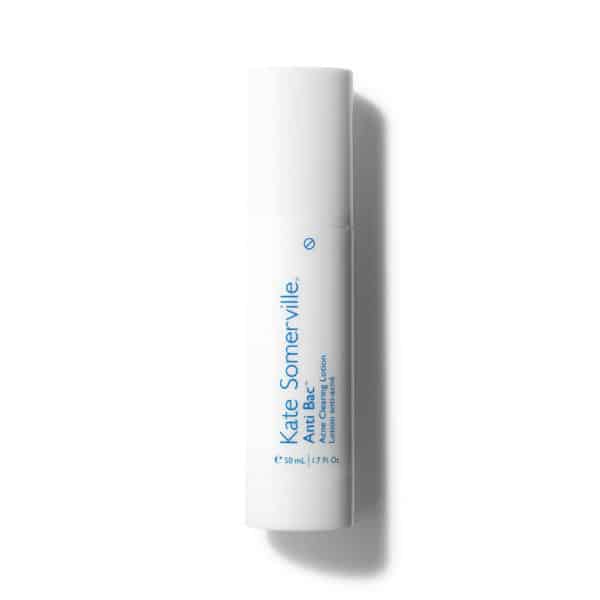 We all experience breakouts sometimes, whether it's an occasional pimple or long-lasting acne. The clinically formulated Anti Bac Acne Clearing Lotion clears existing breakouts and prevents future ones from appearing without over-drying the skin.
What makes this lotion unique is its time-released microscopic particle formula. Its key ingredient is 5% Benzoyl Peroxide—one of the most popular acne-fighting ingredients because of how effective it is—travels to affected areas to lessen oil production and clear out pores.
To help your skin retain its moisture, Advanced Liposomes was added to its formula. This ingredient protects the skin from environmental stressors and excess water loss.
This product is safe to use for up to three times a day. Always follow up with a good moisturizer, such as the Kate Somerville Nourish Daily Moisturizer, and SPF! The Anti Bac Acne Clearing Lotion is available for $52 (1.7fl oz).
Kate Somerville Reviews: What Do Customers Think?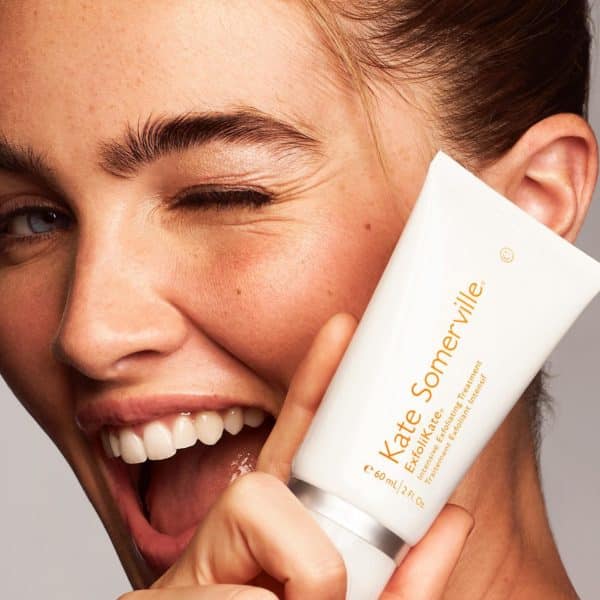 This Kate Somerville review turned to online customer testimonials to see what people really think about the brand. Spoiler alert: users seem to love its products. Let's get into the positive comments first.
On the company's website, all of its bestsellers scored 4.5/5 stars or higher from hundreds of reviews:
Goat Milk Moisturizing Cleanser: 4.9/5 stars with 476 ratings
Exfolikate® Intensive Exfoliating Treatment: 4.8/5 stars with 1.2k ratings
Exfolikate® Cleanser Daily Foaming Wash: 4.8/5 stars with 771 ratings
Eradikate® Acne Treatment: 4.7/5 stars with 823 ratings
Goat Milk Moisturizing Cleanser: 4.9/5 stars with 514 ratings
Peptide K8® Power Cream: 4.8/5 stars from 395 ratings
Overall, customers agree that Kate Somerville's collection helps them treat acne without drying out their skin. Plus, the products help them prevent future breakouts.
The Exfolikate® Intensive Exfoliating Treatment comes extremely recommended by customers. One user, who has very sensitive skin, agues that it is worth the high price tag:
"This product is worth every penny. I've tried so many solutions and potions to get a glow and this range is the only thing that has worked. I have sensitive skin and rosacea and this doesn't trigger."
Similarly, reviewers note that the Goat Milk Moisturizing Cleanser makes sensitive skin feel clean, moisturized, and soothed. One woman adds that it doesn't dry out her skin: "This is such a luxurious cleanser ! It cleanses my skin without stripping, leaving it feeling clean and nourished. Perfect for sensitive skin and a staple in my routine!"
Kate Somerville reviews on Sephora are also very positive. Here, customers love the bestselling EradiKate, which was awarded 4.2/5 stars from 3k ratings. Many reviewers write that they experience near-immediate results with this treatment. Take one customer's succinct testimonial: "the only spot treatment that helps get rid of a blemish OVERNIGHT!"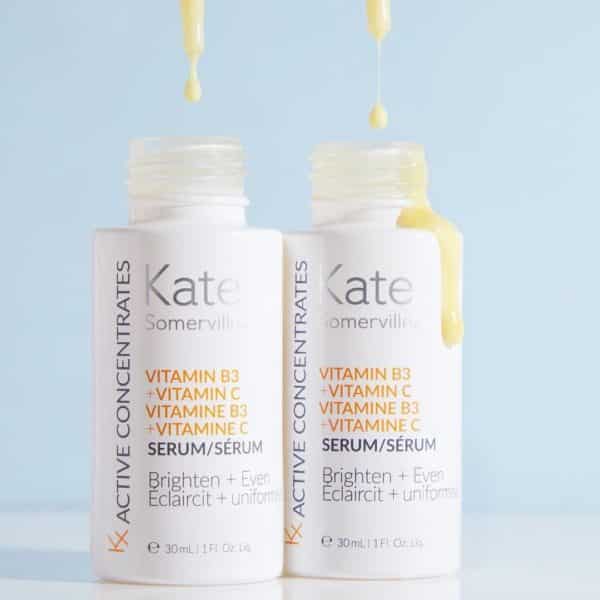 Another woman refers to this treatment as a "miracle worker": "This stuff is a miracle worker. I spot treat any current, recently popped, or almost at the surface pimples with this product… after a couple of hours the size and redness is completely reduced to almost nothing."
On Amazon, all of Kate Somerville's best-selling products have earned more than 4/5 stars. On this site, customers particularly love the Wrinkle Warrior 2-in-1 Plumping Moisturizer + Serum and the ExfoliKate Cleanser.
The comments show that both products are very effective at treating breakouts and reducing the frequency of them. They have earned 4.5/5 stars from 154 ratings and 4.7/5 stars from 517 ratings, respectively.
While we were blown away by the thousands of positive testimonials, we did find a few negative Kate Somerville reviews. In a Reddit thread, some customers argue that the brand's products are too expensive and not worth the money.
Some Sephora users share these sentiments. One EradiKate reviewer argues that the product didn't work despite how much she paid for it: "Waste of money! This really did nothing for me. At first I thought it was working, but then noticed that it was just drying out the spot… It didn't even help with the really small pimples as well. For how much this cost, please save your money."
We would have to agree that Kate Somerville's products are expensive. But, they are about the same price as other high-end skincare brands. In this case, it seems like you get what you pay for. Thousands of customers advocate for the efficacy and quality of this line. Though some products did not work for everyone, this Kate Somerville review is happy to report that the company offers a 30-day return policy.
Is Kate Somerville Worth It?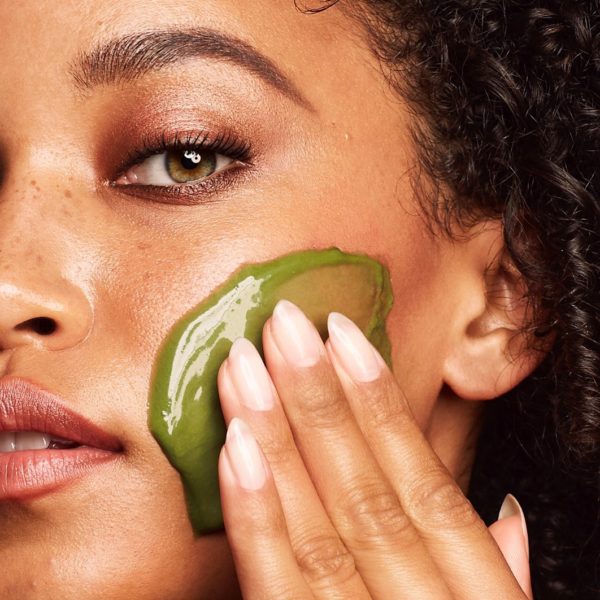 For high-quality skincare products that effectively treat blemishes, combat aging concerns, and provide extreme hydration, this Kate Somerville review readily recommends this brand. We found thousands of positive customer testimonials that speak to the efficacy of this product line.
Though we did find a few negative reviews, the positive ones far outweigh the negative. Customers love that the products are formulated to tackle specific skin concerns—and they actually work! Overall, users of Kate Somerville's products noticed less-visible wrinkles, fewer breakouts, and hydrated and plump skin. Plus, people with sensitive skin found the line was gentle enough for them to use.
The very few negative customer reviews focused on the high price point. It is true that Kate Somerville products are expensive, but dermatologist quality products usually are. The products are potent when it comes to active ingredients, which justifies their price point. Thankfully, the company offers a 30-day return policy. So, if a product doesn't work for you, you won't be out a ton of money.
We love that the brand offers a blog to educate consumers on skincare routines, products, ingredients, and more. It offers a ton of information, such as the exclusive Kate Somerville retinol advice. Plus, the company is PETA-certified cruelty-free, so animal-lovers can rest easy.
Overall, if you're looking to streamline your skincare outline with essentials that really work, this Kate Somerville review found that their products are worth the buy.
Kate Somerville Promotions & Discounts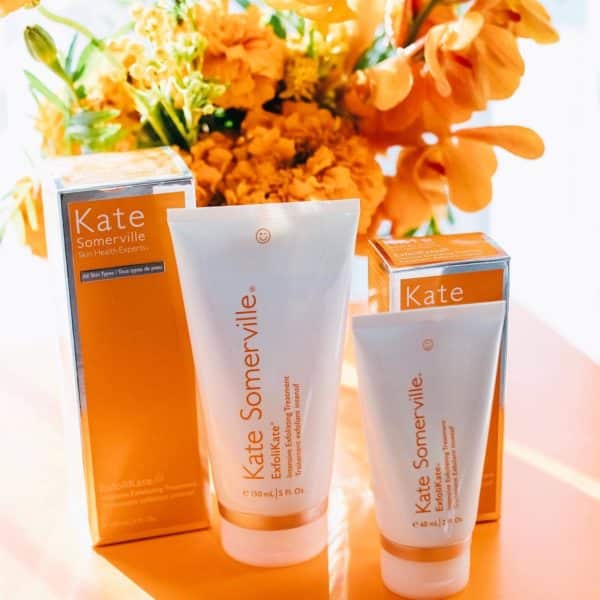 Right now, there are multiple ways to save on Kate Somerville's website:
Sign up for its e-newsletter for 15% off of your first order
Membership program: Earn points while you shop and redeem them for discounts
Use the promo code SURPRISEGIFT on an order of $120 or more for a free gift valued at $48-$75
Where to Buy Kate Somerville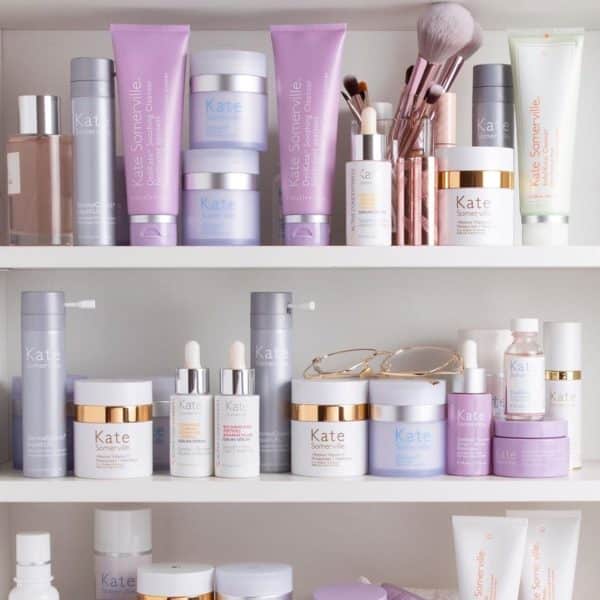 For the best selection of products, you can shop directly from KateSomerville.com.
The Kate Somerville Sephora, Nordstrom, Amazon, and Ulta collections are also among your options.
FAQ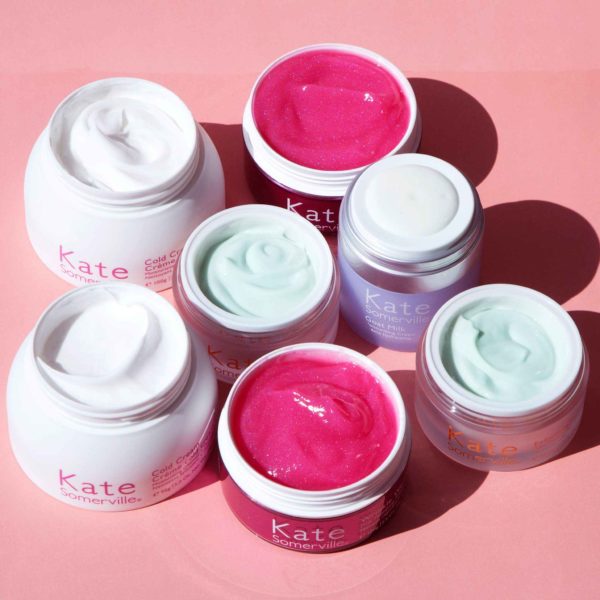 Who is Kate Somerville owned by?
Kate Somerville is owned by Unilever, a company that owns multiple nutrition, hygiene, and personal care brands.
What is Kate Somerville's Shipping Policy?
The brand ships to Canada and the US. Orders are processed within 48 hours. If you're an US shopper, you'll receive free shipping on orders over $35, with 3-8 business days for delivery. Canadian shipping is $15, plus possible import fees.
Other shipping options include:
Orders under $35 will be charged a rate of $8
2-day shipping for $15
Overnight shipping for $20
If you're an eco-conscious consumer, don't despair! The brand uses recyclable packaging for its deliveries.
What is Kate Somerville's Return Policy?
Kate Somerville allows returns within 30 days of your order date. To make a return:
Contact the customer service team at [email protected]
Give them your order number
They will send you a Prepaid Return Shipping Label (no Prepaid Return Shipping Label for Canadian orders)
Pack products and place the Prepaid Return Shipping Label on the outside of the box
Return your packing using UPS
Ship it to: Kate Somerville Skincare, LLC, Attention: RETURNS, 17110 S Main Street, Carson, CA 90248