Hey Dude Shoes claims to produce stylish, high quality, and comfortable shoes for men, women, and children. Is that true? Let's check out!
Most of us might be faced with the issue of choosing style or comfort when it comes to shoes. The quality of the footwear is never left out. This is because the quality of the shoe tells the durability of the shoe, how classy the shoe will be. If you are looking for footwear to choose from that has quality, style, and comfort, then you need to check out Hey dude shoe.
It is a company that specializes in making high-quality, stylish, aesthetic, durable, and comfortable shoes. If you have been looking for a new pair of shoes, but you are having difficulty finding the one that suits you, then you have to check out Hey dude shoes. Read everything about this company and the quality products Hey dude shoes offer.
Hey Dude Shoes Review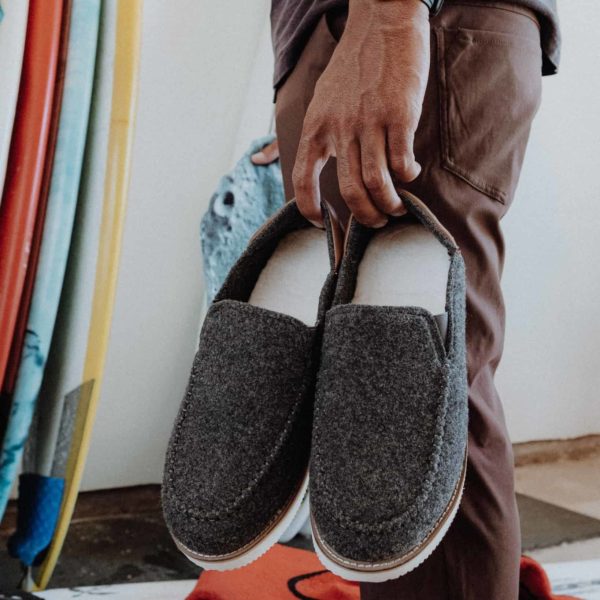 Hey Dude is a company based on the production of footwear with style, comfort, and fitting features that arrives in biodegradable packaging. They offer a variety of styles. They're also made from quality materials, which means they'll last for years without any issues. Their shoes are great for outdoor purposes. They produce aesthetic, classy, durable, high-quality shoes at an affordable price.
This company was launched in 2008, these shoes are known for high performance and fashion trends. They have designs for children, women, and men. They come in slip-on, booties, sandals, and lace-ups. Another key feature of their shoes is that they are biodegradable.
Their shoes ensure better air circulation and also reduce odor. They also use recycled material in the production of their shoes which is environmentally friendly. This review explains the fundamental things you need to know about Hey dude shoes, why we like using their products, customer experiences with the company and its products, and other things that make up the company. It will help you decide if these shoes are worth it as they claim.
Hey Dude Shoes Pros
They have comfortable designs for children, women, and men
The packaging and shoe material is made from ethically sourced ingredients.
They offer a Quadpay payment option as an alternative
They have positive reviews from customers
When you order $50 and above, you enjoy free shipping
Hey Dude Shoes Cons
There is no international shipping
Why We Like Hey Dude Shoes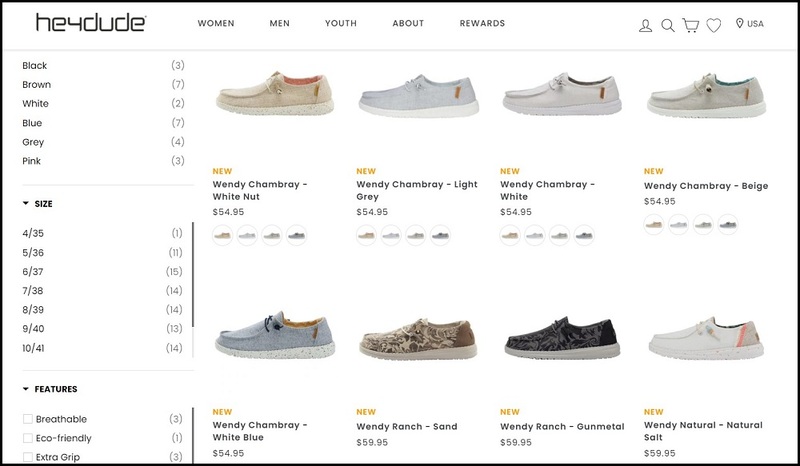 Variety for Women
From the name Hey dude shoe, it does not mean they are only specialized in making men's footwear. You can get a wide variety of female footwear stating the best sellers, best sellers displayed. Features like airflow, breathable, cork, eco-friendly, extra grip, flexible, and lightweight are the common features you can find in the women's Hey dude shoe section. You can also get wendy shoes, boat shoes, casual shoes, boots, platforms, slip-on, and sneakers for women.
Variety for Youth and Children
If you have been looking to shop for your kids as well, then Hey dude shoe is a place you can shop for their shoes. You can get shoes for different ages. Boys, girls, and toddlers footwear are available. They all have their categories. You can get different colors for your kids, like green, white, black, blue, etc. Variety of sizes 1/33, 2/34, 3/36, etc. Features like wide, washable, warmer, organic, lightweight, flexible, and breathable just to mention a few. You can get a classy shoe for as low as $42. This is one of the things that makes this brand stand out.
Variety for Men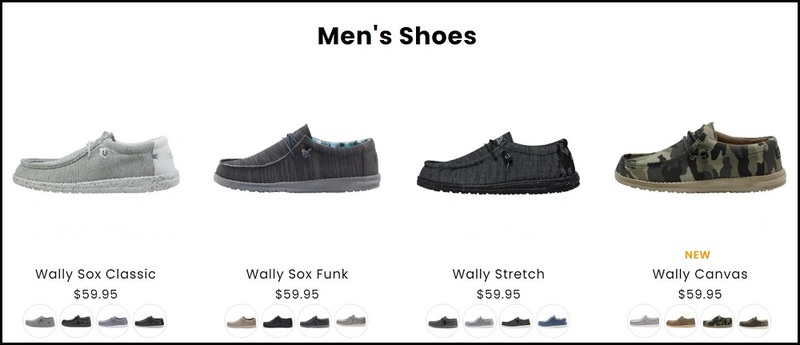 For the men, you can get nice color shoes ranging from white, blue, brown, Camouflage, red, and Grey. These are more mature colors for men. You can also get it for as low as $34. common, getting a shoe with such qualities for that price is super cool. Features like odor minimizing, organic, breathable, extra grip, flexible, airflow, and lightweight are what you can enjoy from these shoes.
The common types you can get are wally, boat shoes, everyday shoes, boots, casual dresses, sandals, and slip-on. The Wally and Wendy styles in their men's and women's collections come with Ridgelight soles, elasticated laces, and memory foam insoles for maximum comfort. You can see the best sellers for a particular time, new arrivals, and those shoes with gift card promos.
One good thing about this brand is that many customers gave positive shoes reviews across different platforms. This is why it is one of the benefits of using the Hey dude shoe. I based what customers are saying on legit customer experience. On the company website, there were all positive reviews.
However, I made Trust pilot and reviews.io my main platforms to know what customers are saying about this brand and its products. Reviews.io has a rating of 4.87 stars while Trust pilot has a 2.8 rating.
Here are the user comments we collected from different platforms:
I just bought a pair of Hey dude shoes from the UK. My family gave me one because he knew I loved the ones I got. I love their shoes because they are comfortable and durable.. They have a great collection of shoes, they are very comfortable, and stylish and are of high quality. I love the company and what they are producing. I bought the shoes a few months ago, I have walked many miles with them yet it is still comfortable and perfect. Have I mentioned that they are aesthetic shoes too? Oh yes, they are my favorite shoes now. It is comfortable even without wearing your socks. They also have good customer service.
On March 18 we placed an order for 4 pairs of shoes. I noticed on their confirmation they changed the our shipping address from OH to CA. I immediately sent them an email informing them of the mistake and again provided the correct state. Multiple emails have been sent to them yet no response and no shoes but they do have our money. Tough to deal with a company that does not provide any customer service. We called our credit card company to file a dispute.
Great pair of house shoes or for light use, the soles are not hardened rubber so they will likely wear quickly.
I complained to their customer service email and they asked for a photo of shoes and proof of purchase as I bought them on Amazon.
BTW, the shoes wore out in July and I did't not complain about them for another 5 months as I thought I threw them away, but I found them and decided that I should complain about them, as maybe they were a manufacturing issue, but they said that they were not and they stood behind the 3 month normal wear and tear.
They responded by stating that the shoe has typical wear and tear and would not replace the shoe.
After trying a pair of these on in a local sporting goods store I realized that my normal size 12 would be too small in these.
Would recommend ordering at least a size larger than you normally would.
Other than the sizing issue these shoes are unbelievably comfortable and light.
Where to Buy Hey Dude Shoe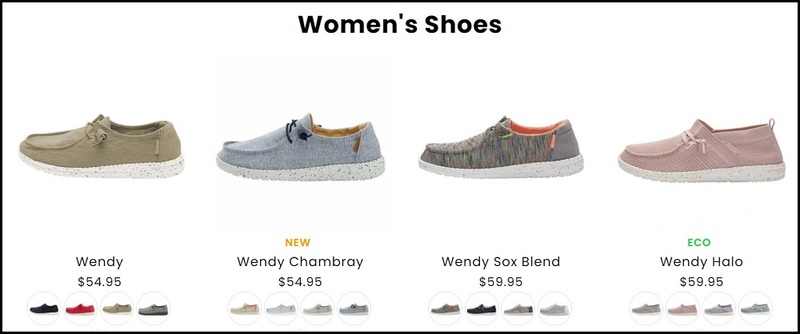 Is Buying Hey Dude Shoes Worth It?
The truth remains that a lot of people hardly complain or try to change the kind of footwear they use even if it gets comfortable. We look at Hey dude shoe as a brand that understands the needs of customers and tries to create something satisfactory. They are innovative with their products. Most brands in the market do not have all-gender footwear. Some will specialize in men or women alone. However, Hey dude shoe has been to combine all these and still innovate a unique brand. From the testimonies of customers, we were able to summarize how satisfactory this brand is, it meets the high-quality feature you might be looking for, it is comfortable, their shoes are affordable. They have stylish wear too. Above all, we know they are trusted too. We recommend Hey dude shoes. it is worth it.
Hey Dude Shoe Discount
There is free shipping when you buy items worth $50 and above.
There is a reward program for a customer to gather points to get promos and deals
Hey Dude Shoe Contact
If you have a question or inquiry beyond the scope of this review, you can contact Hey dude shoes
Fill out their contact form on their website
You chat with them live on the website
FAQ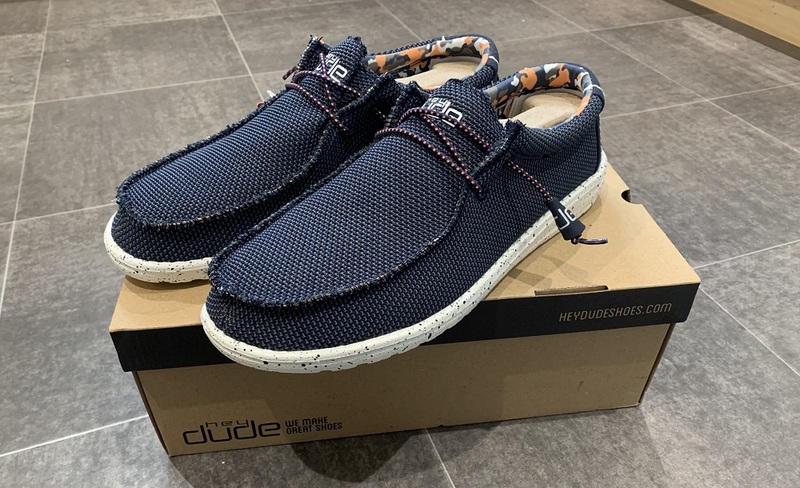 How can I see my orders?
You can see and track your order. First, you will be sent a confirmation email including your order information. Tracking details will be included also. You can the items purchased on their website
What is their return policy?
Just for convenience, they accept refunds within 30 days after delivery, for store credits.
How can I pay for the products on Hey dude shoe?
For now, they accept payment with MasterCard, Visa, American Express, and discover. They also have additional payment methods like Paypal and Zip.
Is there any form of warranty for your shoes?
There is a 60-days warranty for their shoe to be free from defects on material. However, you must purchase from the official website to enjoy this warranty.
What is the average weight of your shoes?
Their shoes weigh about 150 grams.
What are Hey Dude Shoe styles?
Hey Dude styles range from casual, athletic, winter, and sandals, and water shoe.
How do you measure your Hey Dude Shoes?
Depending on the brand I typically bounce anywhere from 10.5-11 in shoes.
What are the best travel shoes?
Travel-Friendly Packable shoes light weight (5.5 oz)Fold-able and squish-able (very little space required in luggage) Slip-on (easy for airport security) Comfortable for long airport sprints or strolling in ancient ruins.
Conclusion
Hey Dude shoes have been innovative in making footwear comfortable and durable. It is easy to wear without having the issue of it being weighty. A very durable, aesthetic, lightweight shoe with high quality. You spend less to enjoy the comfort and stylish footwear. This review aims to help you make a good decision.