About Helix Mattress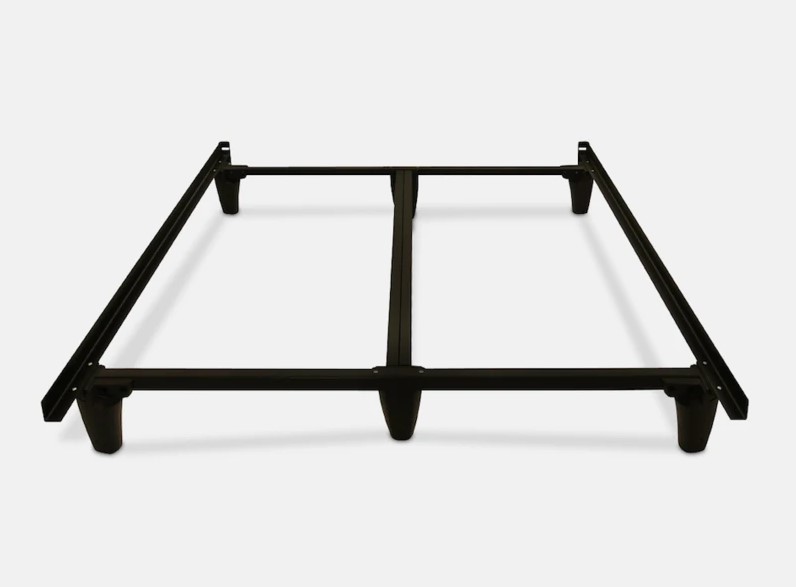 While National Sleep Month is still a few months away, have you checked in on how you're sleeping? Are your snoozes often plagued by restlessness or do you feel cursed by the inability to enter REM?
Maybe you're bewitched by the ancient Melinoë's succubi and her army of nightmare-culling demons who torment your dreams, seeding anxiety into your sleeping patterns while freezing you from confronting the deeper connotations of the Greek nymph's presence in your subconscious.
Or, maybe you've got a bad back. Whatever haunts your sleep, Helix Mattress wants to alleviate that with their brand of doctor-recommended mattresses
They've won numerous accolades over the past year, including the Wired Best Overall Mattress of 2021, the Forbes Best For Side Sleepers 2021 award, and the Apartment Therapy Award for Best Overall Mattress of 2021.
Compound that with their respectable 26k devout Instagram followers and Helix Mattress have carved out an impressive sculpture for themselves.
This Helix Mattress review will inspect what lies beneath the brand's covers, like their history, their mission, their products, and their customer reviews, all in the hopes of helping you uncover whether their mattresses are worth your money.
Overview of Helix Mattress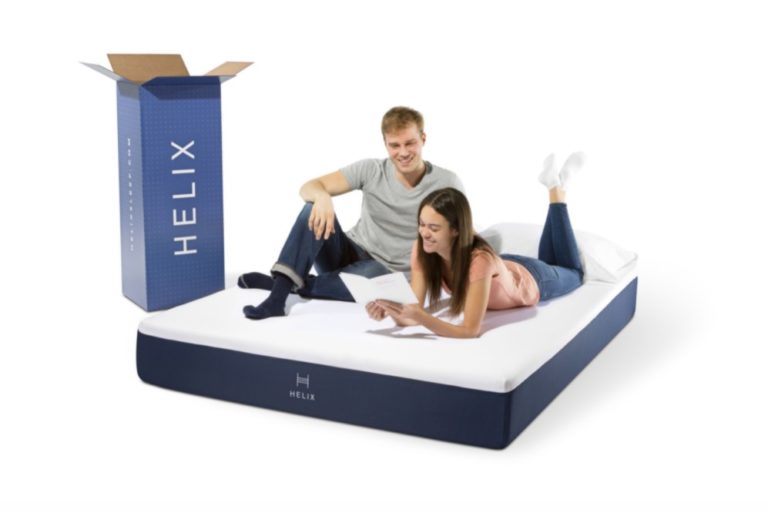 Back in 2015, Adam Tishman, Jerry Lin (NOT the professional wrestler), and Kristian von Rickenbach, moved to New York City and bonded over what all young professionals moving to a bustling metropolis bond over: the difficulty in finding a good mattress.
While they located some solid options on online marketplaces, these mattresses often came with too many bed bugs for the trio's liking. So they created Helix Mattress as a way to quell their worries and help those who felt the same way.
Helix Mattress recognizes that everyone has different sleeping preferences so they offer sleep tests that allow customers to discover which mattress type is best suited for them.
It's like a dating service questionnaire but for you and your mattress.
Knowing that mattresses are lofty investments, Helix Mattress gives customers up to 100 nights to make up their minds about their products. They also make all their items in the United States, which decreases costs.
That's some interesting lore, but let's look at what the brand excels at in the highlights section of our Helix Mattress review:
Highlights
Offers a bespoke array of mattresses, bed frames, and beddings
100-night free trial period
They manufacture all their products in the United States
Free shipping across the US
Financing options available
Many discounts and savings available
There's more than meets the eye with this company. Our Helix Mattress review writers discovered, through ceaseless research and inquiry, that the company sells mattresses.
Hold your breath because there's more. Their mattresses are tailored for couples, children, plus-sized people, and just about everyone in between. Beyond that, they also sell bed frames and bedding items like pillows, sheets, duvets, and weighted blankets.
Helix Midnight Mattress Review
This Helix Mattress review segment will tackle the company's award-winning and best-selling mattress, the Helix Midnight Mattress.
Helix Midnight Twin Mattress Review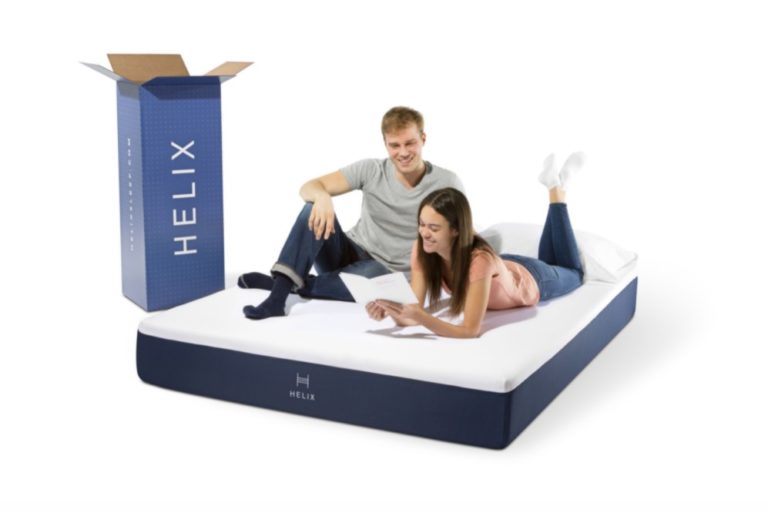 Let's assume Helix Mattress named this product Midnight because they wanted to subtly remind you that you probably won't be awake past 12 if you sleep on it. The Helix Midnight Twin Mattress hits the sweet textural spot between soft and firm, meaning it should suit most sleepyheads.
It's designed to accommodate couples with different sleeping preferences.
This mattress was also made with side sleepers in mind as it can bend and flex to adjust to the less standard side proportions of the human body. Finally, it promotes airflow with its permeable mattress cover so the nights that start out hot and steamy won't end that way.
The Helix Midnight Twin Mattress currently costs $599 through the company's sale but will jump up to $699 if you don't act soon.
Helix Midnight CA King Mattress Review
While the preceding item is great for one or two people, you might want something built for an entire family. Or maybe you like to splay yourself across the bed as you sleep.
Either way, the Helix Midnight CA King Mattress could be for you. It has all of the sleeping accommodating features of its twin-sized counterpart, only in a bigger form.
Grab your own regal-sized mattress for $1,299 before it hops back to its original $1,449 price tag.
Helix Mattress Review
You can't spell "deluxe" without "luxe," which must be how the Helix Midnight Luxe Mattress earned its name.
Helix Midnight Luxe Full Mattress Review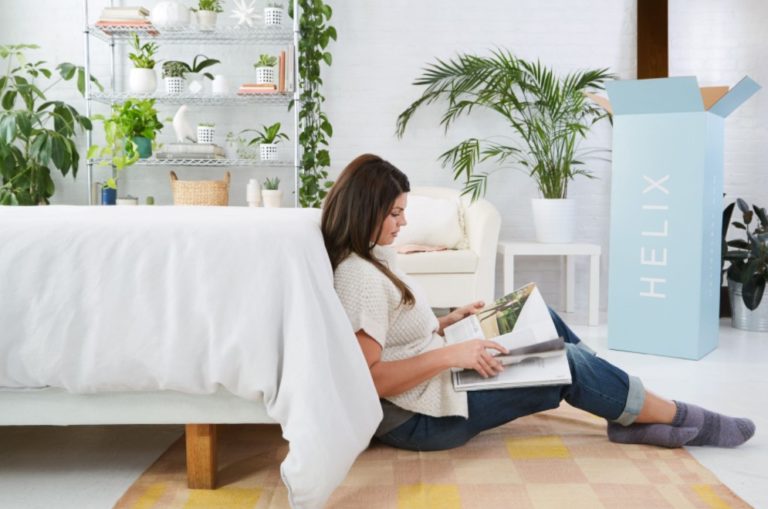 What distinguishes the Helix Midnight Luxe Full Mattress from its non-luxe counterpart? We're glad you asked, cause our Helix Mattress review writers love the answer.
This mattress oozes superb comfort. It gives enhanced lumbar support that can keep your back healthy for years to come. Plus, it's great for restless sleepers thanks to its memory foam material.
And while height isn't everything, it's worth mentioning that the Helix Midnight Luxe Full Mattress is 2" taller than the non-luxe.
Grab this mattress in full size for $1,499. If you wait too long it'll return to its regular $1,649 cost.
Helix Midnight Luxe Queen Mattress Review
Did you like what you read about the full-sized Helix Midnight Luxe, but wish it was a tad bigger?
Look no further than the Helix Midnight Luxe Queen Mattress. If bigger means better than this queen is the Beyoncé of the mattress world.
It can be yours for $1,749 (or $1,949 for those who aren't fast enough for the coupon price).
Helix Plus Review
While the previous products were made for everyone, the Helix Plus mattresses are for plus-sized people who struggle with getting a good night's rest.
Helix Plus King Mattress Review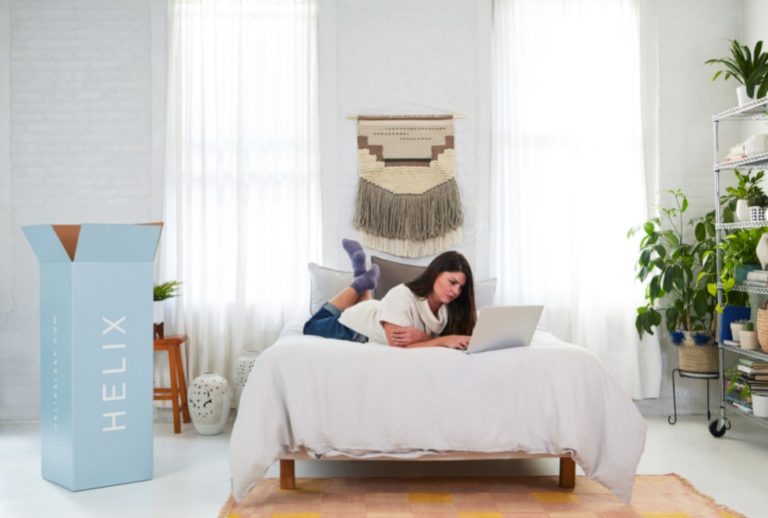 This item has plus-sized sleepers in mind because Helix Mattress knows that bigger bodies require more care than just bigger mattresses.
That's why the Helix Plus King Mattress stands 13" tall and was built with more material density so that it can maintain its shape throughout the night.
Furthermore, that added density can support your body without succumbing to pressure and turning into a moldy piece of sandwich meat.
Nab this item for $749 before it jumps back to $849.
Helix Bed Frame Review
Don't tell us you were planning on leaving your Helix Mattress on the floor. What are you, a college sophomore living on your own for the first time?
The Helix Bed Frame's sturdy steel frame can hold up to 2,500 lbs without breaking a sweat. That means you can have 2,500 lbs of people in your bed at once.
While it's built for Helix Mattresses it should work fine with other brands' mattresses too.
It's available in all sizes from twin to CA King, with prices ranging from $150 to $175.
Who Is Helix Mattress For?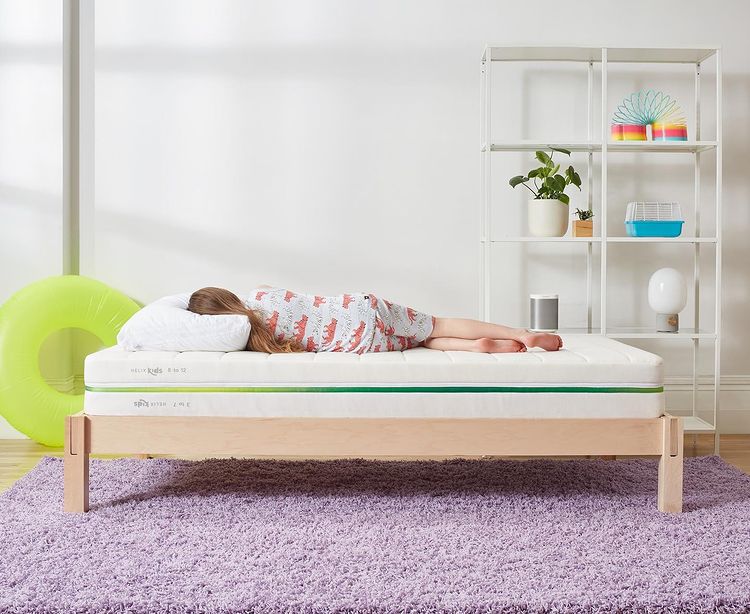 Helix Mattress differentiates itself from other mattress companies with its laser-like focus on the smaller problems that can affect sleep.
Their items are designed for couples, children, and plus-sized customers, all of whom have different sleeping needs and patterns.
Helix Mattress Reviews: What Do Customers Think?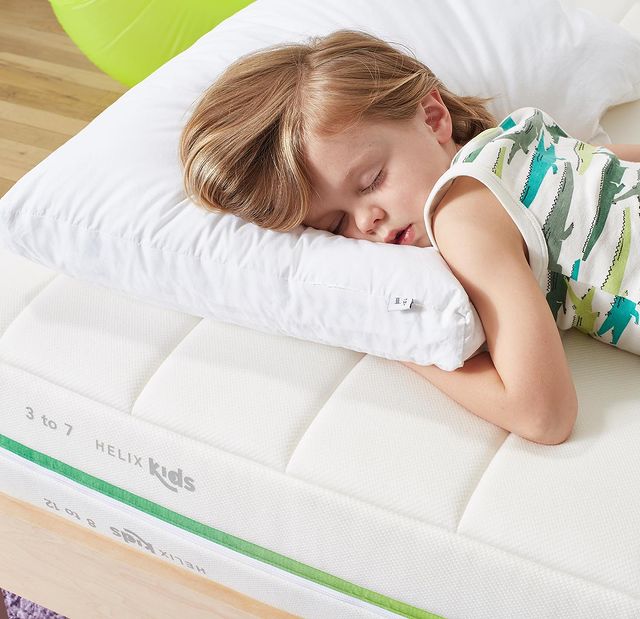 Much like how sleeping alone is much less fun than sleeping with someone else in general, an opinion only becomes worthwhile when it's shared with the world. That's why we'll be covering what real-life consumers think about Helix Mattress.
We're going to kickstart the customer review section of our Helix Mattress review by highlighting the company's 4.6/5 stars overall score from over 4,000 pieces of customer feedback on their website.
Chief among customer compliments was that the brand's products were insanely comfortable. Phrases like, "…as soft as a cloud," and "…perfect balance between soft and firm," popped up in many buyer reviews.
One customer went as far as to say, "This product could not be more perfect! Shipping was outstanding, ease of installation was spot on and sleep quality is excellent! The firmness is exactly what we had hoped for. We are thrilled with the height as well."
Many fans also attached photos of their purchases and we have to admit, the beds look great. Customers thought so too, with many of them piling on praise towards the look of the mattresses.
Sleep enthusiasts also felt like Helix Mattress took great care in addressing their issues. They believed the company went above and beyond in regards to customer service.
One glowing 5/5 star detailed their customer service experience: "Customer support was phenomenal too, for scheduling delivery, pickup of my old mattress, etc. in terms of response time and willingness to go above-and-beyond to solve problems."
There were plenty of good things buyers murmured about the Helix Mattress sleep quiz too. Buyers reported that they learned much about themselves and their sleeping patterns based on the quiz, and were grateful that the brand went the extra step to ensure their satisfaction.
While that all sounds divine we know we couldn't just stick to one source of consumer insight. Consumer Affairs offered another deep well of information.
Overall, Helix Mattress held a respectable 3.8/5 stars score based on 18 customer reviews on Consumer Affairs. Reviewers frequently touted the brand's 100-day sleep trial and the comfort offered by their products.
A happy Helix Mattress buyer said, "Helix has great value for the money, excellent quality of mattress that met almost all my needs, and guaranteed a full refund if I wasn't satisfied."
But there were a few unsure customers who claimed that the mattresses were softer than advertised. They said that they wanted a firmer mattress and that their purchase was more pillow-like than expected. Thankfully, the Helix Mattress 100-day sleep trial was there for them.
Lastly, we consulted the customer reviews at Slumber Search, a hub for all things slumbering. Helix Mattress earned a 9.3/10 overall score with customers most commonly praising their prices and comfort.
One 5/5 star review called their mattress "life-changing," then went on to add, "This bed is no joke. We actually had similar styles and got a blended bed. We have never slept better. A bed made for your weight, height, and position…how could it be better?"
Let's conclude this segment of our Helix Mattress review by reminding you of what customers loved most about the brand. It can be summed with the three big C's of the sleep world; cost, comfort, and customer service.
Is Helix Mattress Worth It?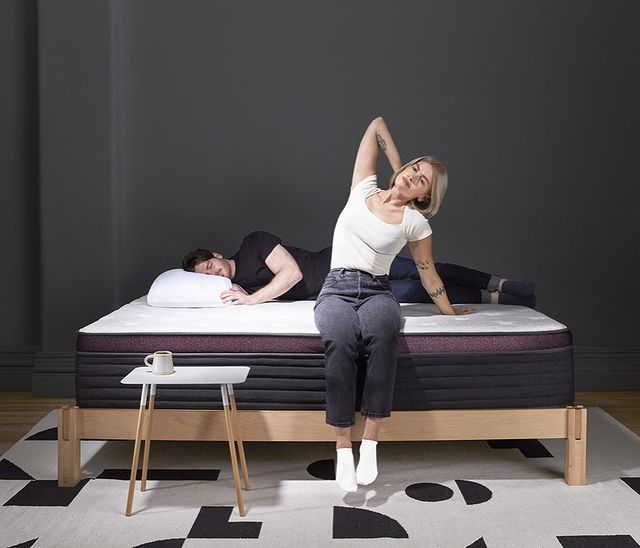 If you could bottle up all of sleep's benefits and sell it as a supplement then you would become the richest entrepreneur in human history. Since that's impossible, we have to recommend Helix Mattress for their ability to deliver consistent sleep and reliable products.
Helix Mattress Promotions & Discounts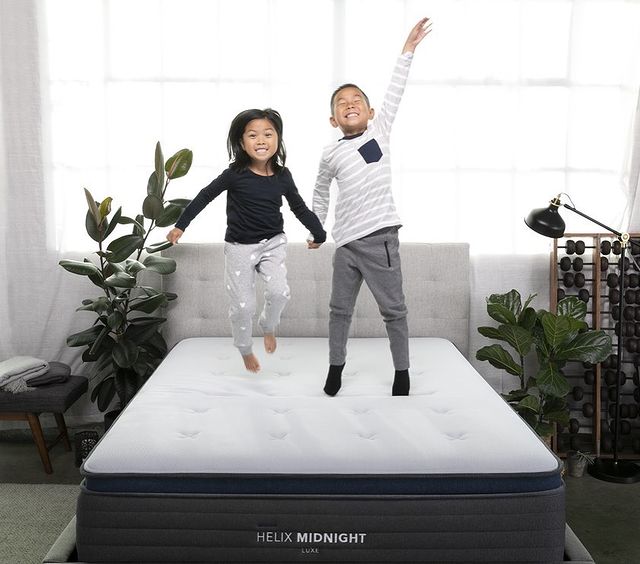 Our Helix Mattress review writers want to let you know that the brand is currently running their Cyber Monday deals just in time for the holidays.
This is the perfect opportunity for you to grab a special something (a bed) for that special someone in your life (your roommate who sleeps on a yoga mat).
Here are all the codes we found that you can apply at checkout to earn big-time savings:
CMSALE100 earns you $100 off of any available mattress
CMSALE150 earns you $150 off all purchases over $1,250
CMSALE200 earns you $200 off all purchases over $1,750
As if those savings weren't gracious enough, Helix Mattress will also package in 2 free Helix Mattress Dream Pillows.
Aside from that timely offer, Helix Mattress also offers a year-round 100-night free trial period.
You'll have 100 nights to test out any of their products and see if they're the mattress of your dreams. You can send back any product you're not certain are perfect for you and the company will give you a full refund.
There are so many things you can do with a bed in 100 days, so our Helix Mattress review staff are a little surprised the company is that courteous.
You might've quickly searched the term "free" for this Helix Mattress review. If so, here's your reward – the company offers free shipping on all US orders.
Just when you thought this section was long enough Helix Mattress continued to deliver the savings. Some of society's noblest heroes like first responders, students, and teachers, along with military-affiliated folks like veterans, active-duty members, and military families, can all receive a one-time 15% discount off of their first Helix Mattress purchase.
All they need to do is enter the discount code Helix Mattress provides them after they prove they're eligible for the discount.
Finally, the brand partners with Klarna to offer you financing options so that your purchase is as worry-free as possible.
Where to Buy Helix Mattress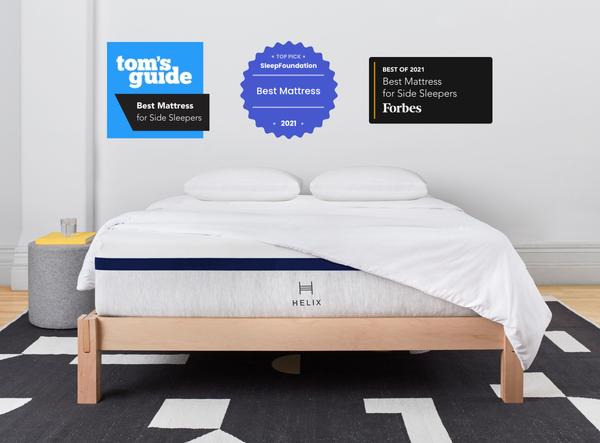 Aside from the Helix Mattress website, helixsleep.com, you can also find the brand's items at these locations:
FAQ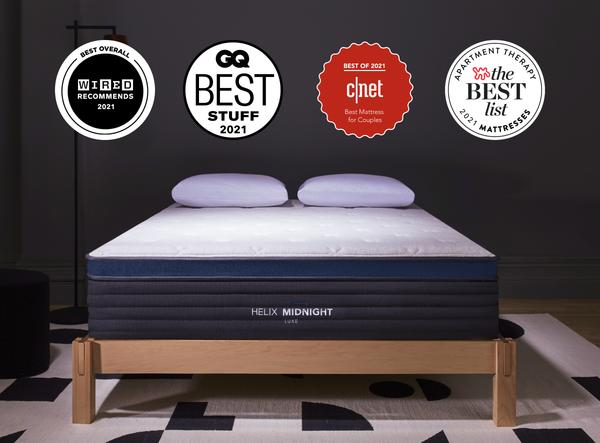 Who owns Helix Mattress?
One of the three founding musketeers, Adam Tishman, owns Helix Mattress.
Does Helix Mattress ship internationally?
Our deepest apologies to the International Man of Mystery Austin Powers, but Helix Mattress does not ship internationally. They only ship to Canada and the United States.
What is Helix Mattress's Shipping Policy?
You'll have to wait a tiny bit before upgrading your current mattress to a Helix Mattress as their estimated shipping times are 1 to 2 weeks.
They'll include a tracking number in your order confirmation email so you can watch your little delivery chug its way across the frozen winter tundras.
All orders within the United States are exempt from any shipping costs. Sadly, Canadian customers must pay a shipping fee based on their purchases. These fees include:
All Helix Mattress mattresses incur a $250 shipping fee
All Helix Mattress foundations incur a $175 shipping fee
All Helix Mattress bed frames incur a $75 shipping fee
What is Helix Mattress's Return Policy?
You previously read about the brand's illustrious 100-night free trial period, meaning that you're well-acquainted with the fact that you'll have over three months to decide whether a Helix Mattress product is right for you.
If it's not to your liking, you can return it and the brand will refund your purchase.