About GREATS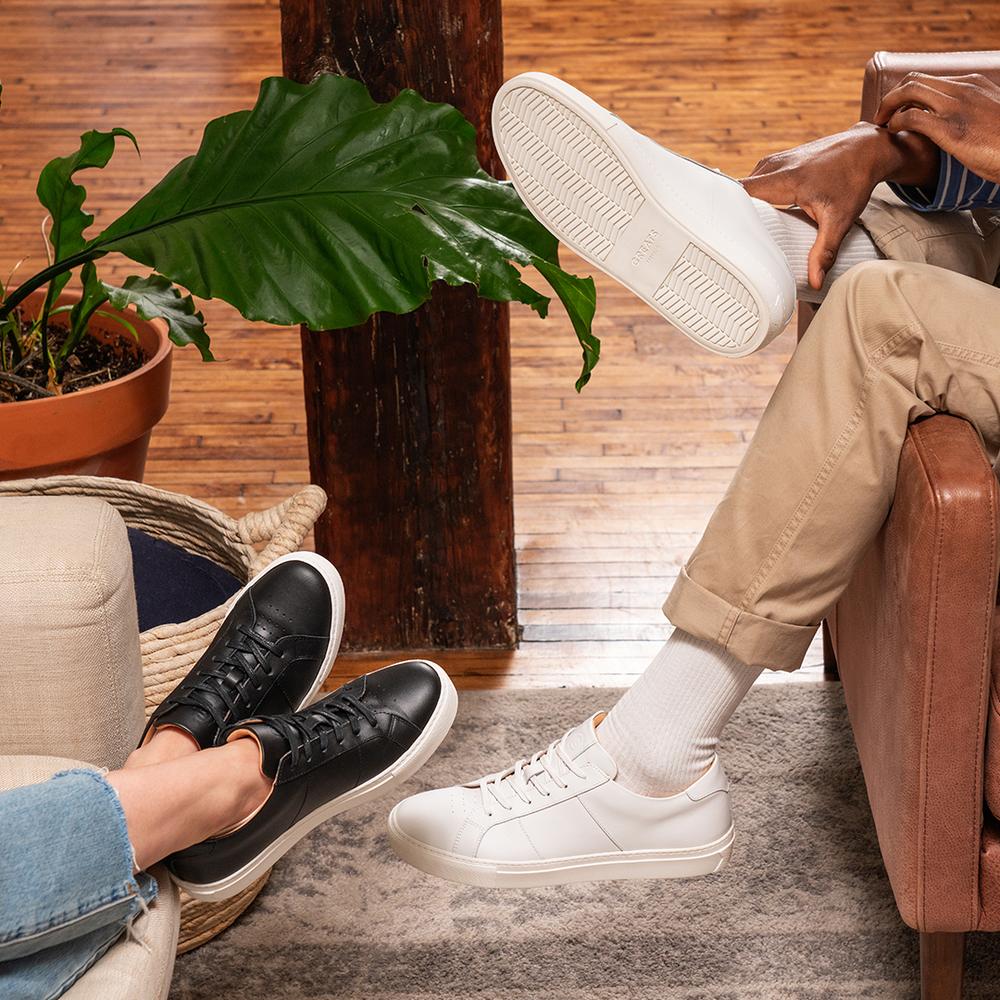 GREATS designs classically inspired sneakers with high quality materials for men and women. This GREATS sneakers review will incorporate multiple aspects about the brand that can guide you in your decision when purchasing their products.
Overview of GREATS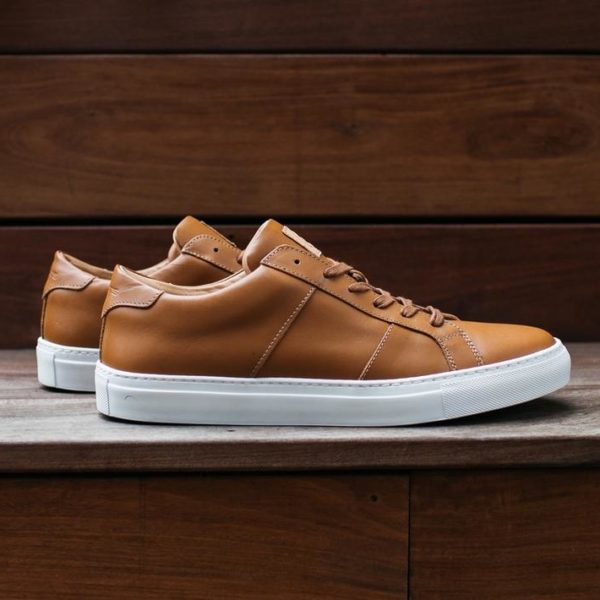 The brand offers premium quality products at a fair price for the consumer looking to buy luxury sneakers. GREATS sells modern, high-end Italian sneakers. They aspire to not only be great, but "To be One of the GREATS." The brand became the first sneaker company based in Brooklyn back in 2014. Its headquarters is now located in Williamsburg, which is just a few blocks away from the original location.
GREATS footwear is handmade from start to finish in Italy off the coast of the Adriatic Sea in Civitanova, an area renowned for making premium footwear. Producing a pair of GREATS sneakers takes several days. The materials are set on a custom outsole, where the finest leathers are then topped off and tied together with waxed cotton laces. From there, the artists carefully cut, sew and assemble the shoes.
Pros
High quality shoes for a reasonable price.
Designed for durability and long-term use.
Shoes come in a variety of colours, styles, and sizes for men and women to fit any lifestyle.
Free shipping and returns if the shoes aren't the right fit. Customers have 21 days from the shipping date to
send them back if they are not satisfied.
Refer-A-Friend program
Cons
Designs may be considered too plain or basic.
The shoes are made of leather, meaning they might take some "breaking into" in order to be comfortable.
Only medium width sneakers available.
GREATS created the Greats Royale Knit in a new mission to remove plastic from the oceans, recycling it to create a stunning trend-setting new sneaker. GREATS wants you to join the fashion-forward sneakers movement and save the planet at the same time.
In this GREATS sneakers review, there are important elements to note on their Royal Knit design:
8 Million metric tons of plastic end up in the ocean each year
7 plastic bottles go into the creation of each pair of Royale Knit
So far, over 75,000 bottles have been removed since this project took off
The packaging used is also created from recycled materials
A GREATS sneakers review revealed the brand's mission: to sell high-quality essential footwear at a fair price. They don't want consumers to pay exorbitant prices for premium products. GREATS aims for their products to be timeless essentials, taking classic styles and elevating the production.
GREATS Royale Review
The Royale is a stylish classic with a starting price point of $179. The Royale is the brand's bestselling and versatile sneaker that can be accompanied by any outfit you choose. The Royale is made for both men and women, available in a variety of colours.
The Royale is handcrafted in Italy and made with premium leather. The leather is breathable, which makes wearing socks with this footwear optional. Its OrthoLite insoles provide extra cushioning for all-day wear. The laces are 100 percent waxed cotton and will develop a unique patina over time.
GREATS Royale Knit Review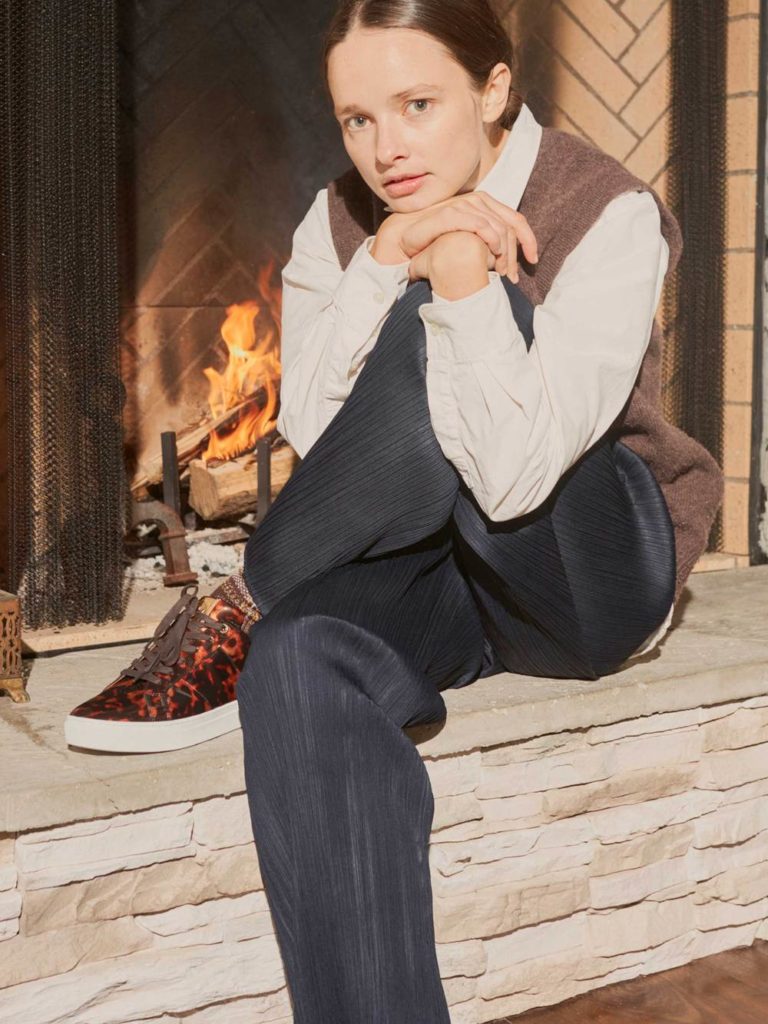 The Royale Knit is the revolutionary, groundbreaking sneaker made from yarn spun from recycled plastic bottles. The Royal Knit has custom performance insoles for long-lasting comfort and is offered in a variety of colours to match your liking.
The shoes have a breathable knit weave and are conveniently machine washable. Available for both men and women, the starting price for this extraordinary sneaker is $119. A GREATS sneakers review deemed this an ideal price for someone who wants to look stylish and help clean the oceans at the same time.
GREATS Court Review
For the basketball lovers out there, The Court gets its look from classic b-ball heritage. Built in a style similar to The Royale, The Court uses a margom sole to keep your feet comfortable throughout the most hectic days.
They're made of supple Italian leather with suede accents, with the choice between white or all black. The inside is lined with breathable soft leather, so socks are optional. Available only for men, the shoes start at $179.
GREATS Royale Safari Review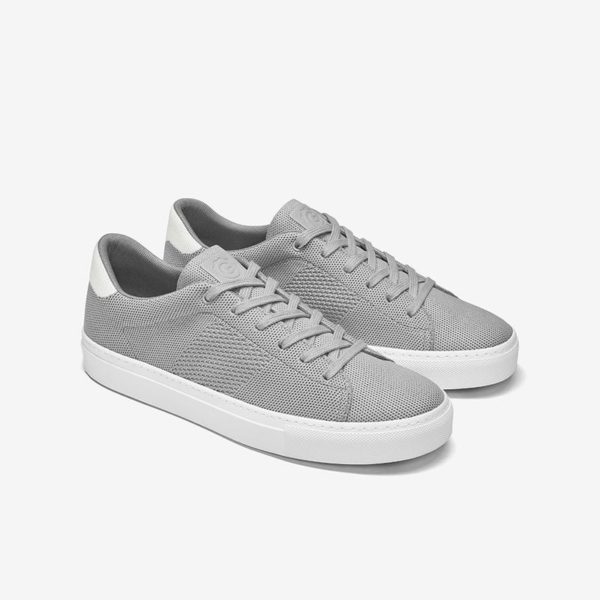 The Royale Safari is the top-selling shoe for women. Starting at $189, these statement sneakers are the definition of wild chic. They come in leopard, zebra, and tiger print, allowing you to stand out from the crowd.
The exterior is made of pony hair with upper leather accents, and a crackled metallic heel tab adds boldness to the look. OrthoLite insoles and a rubber sole give them extra cushioning, and their soft leather and mesh interior makes them suitably breathable for all-day wear.
GREATS Royale High Review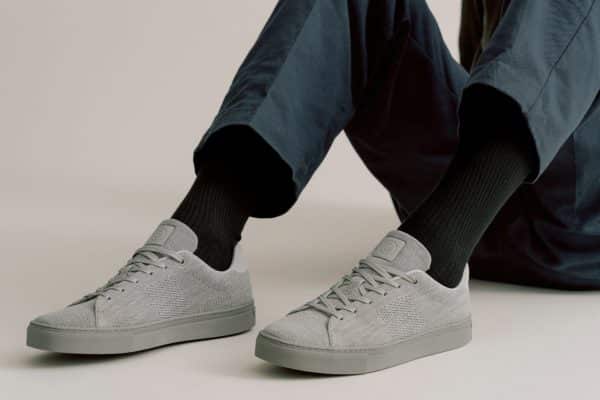 A twist to the original Royale, adding a high-top look to the classic sneaker. Starting at $199, The Royale High is available for both men and women. The elevated high-top collar will give you that extra support while running all your errands, and they even look fly on a night out.
They've got smooth exterior leather, paired with soft leather on the inside, making socks optional. OrthoLite insoles and a rubber sole gives them added cushioning, and the available options are white, black, chestnut, and navy.
GREATS Royale Plaid Review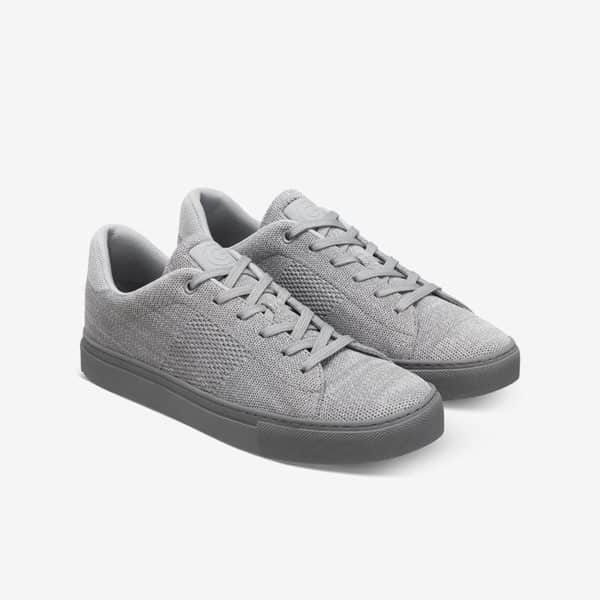 The Royale Plaid is a casual go-to designed for men, starting at $189. This limited edition style comes in three colours and has soft Italian suede accents. A GREATS sneakers review revealed an amazing feature: the fine tartan wool upper is water-resistant.
These sneakers are designed for all-day wear with their soft leather and mesh lining paired with comfy OrthoLite insoles and a rubber sole. Pull out that plaid shirt to match, or pair with a plain tee for your kicks to stand out.
GREATS Royale Ripstop Review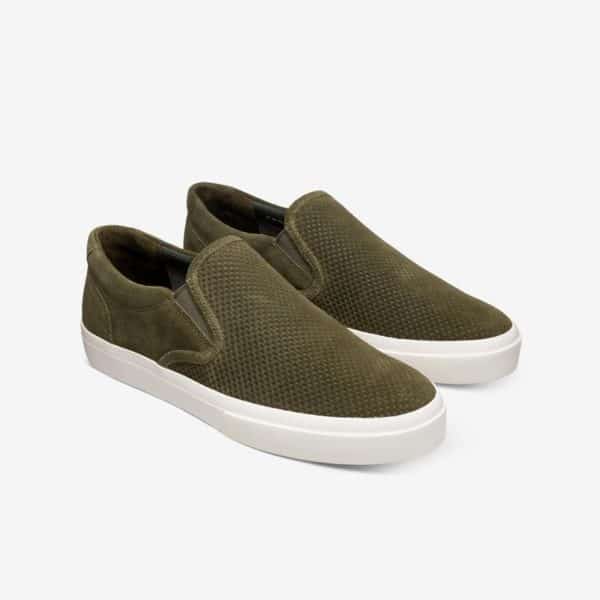 This sleek shoe is available for men and women, with a starting price of $159. A supple leather and mesh lining makes them breathable and easy to wear. Reflective accents and and an extra pair of reflective laces give The Royale Ripstop extra flare.
The Royale Ripstop has OrthoLite insoles and a rubber sole for comfy and versatile all-day use. They come in grey, navy, black, and dark green for men, and pearl pink for women.
GREATS Royale Shearling Review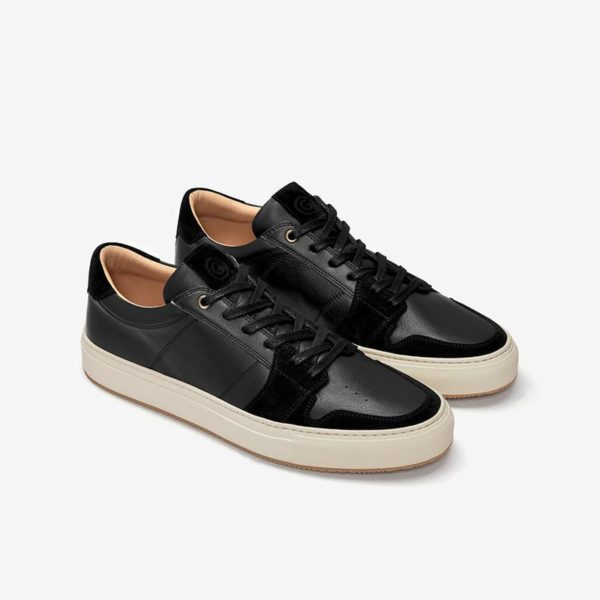 These kicks offer coziness and warmth on cold winter days, thanks to a shearling collar and interior. A gusseted tongue prevents moisture and keeps your feet dry. Sneakers and snow can finally be friends!
The genuine shearling interior paired with rubber insoles gives extra support and comfiness. The GREATS Royale Shearling has an Italian suede upper and comes in black, chestnut, and maroon. Available for both men and women, they start at $189.
GREATS Royale Knit After Hours Review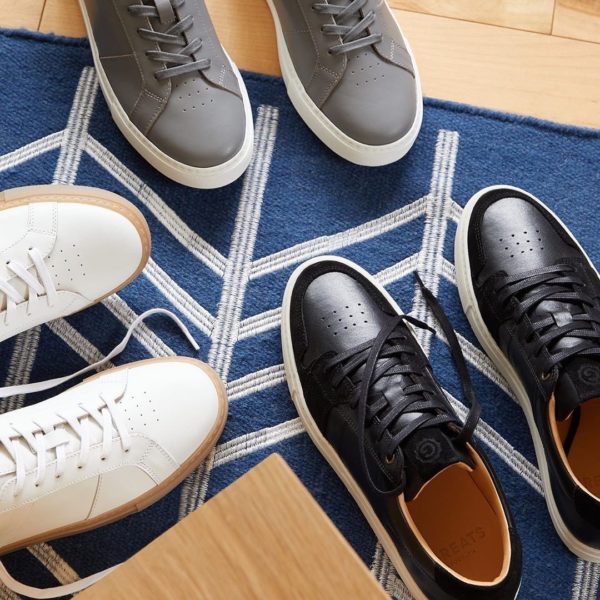 This style of Royale Knit is designed for an action-packed night out. The best part about this shoe? A GREATS sneakers review discovered that they're machine washable and can be easily air dried. The Royale Knit After Hours feature a custom performance insole, making for optimal comfort, day and night.
These shoes are perfect for earth lovers, as they're made with yarn yarn from recycled single-use and ocean plastics. Each pair is the equivalent of recycling 7 plastic bottles. The GREATS Royale Knit After Hours are available in dark shades with black soles, or white on white for $119.
GREATS Royale Suede Review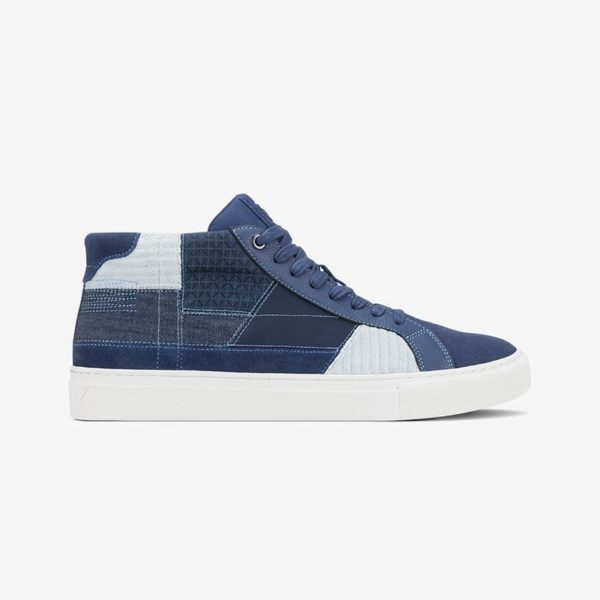 Who doesn't love touching suede? The Royal Suede is designed for both men and women, starting at $179. These smooth Italian suede shoes come in a variety of earth tones. The color of the outer and laces match, offering attractive continuity to the shoe.
These casual sneakers have a contrast nubuck heel tab for added style. OrthoLite insoles make them extra comfy and laidback. If it's understated suave you're going for, the Royale Suede is a good bet.
Where to Buy GREATS Sneakers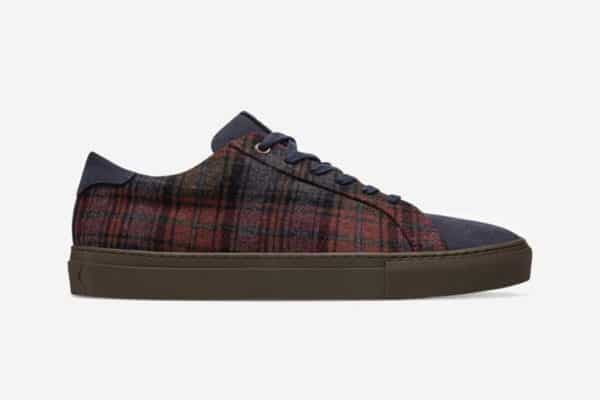 Greats.com
GREATS retail stores in SoHo, Williamsburg, and Miami
Nordstrom
Greats Sneakers Review: What Do Customers Think?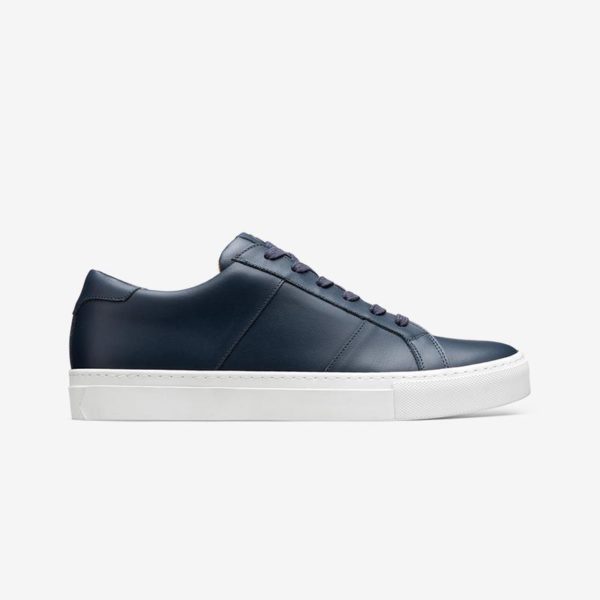 A GREATS shoes review found that the brand has an impressive 4.8/5 star rating on the their website, out of over 2,000 reviews. Customers praise the colors offered and love how comfortable their sneakers are. Many customers left a GREATS Royale review expressing their appreciation for being able to contribute to ocean conservation.
A GREATS sneakers review found considerable less favorable reviews on TrustPilot, where the brand has a 1.8/5 star rating. It should be noted that many customers had customer service issues when they ordered through Shoes.com, rather than GREATS. On the other hand, there was the occasional GREATS sneakers review that rated the brand's customer service positively.
GREATS Sizing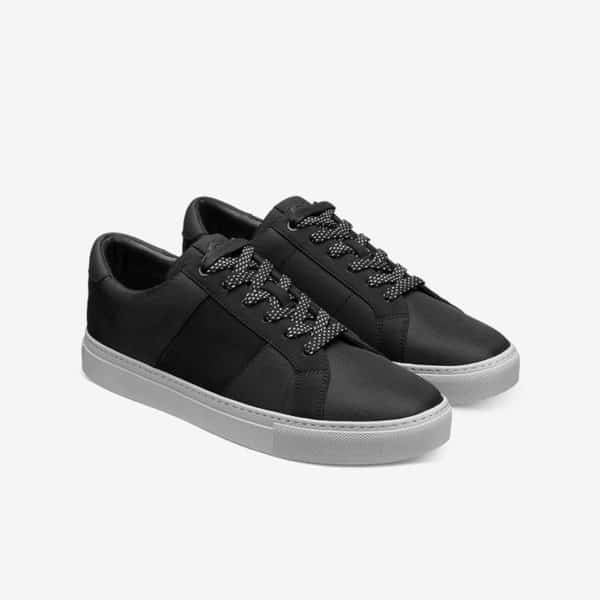 GREATS has a range of sizes that will fit both men and women. The men's sizes range from US 7 to 14, with size 15 in some select styles. The women's sizes range from US 6 to 10.
All of the sneakers by GREATS have a medium width.
GREATS Recommendations
Men's Royale Knit, Women's Royal Knit, and Men's Royale Sizing: Order sneakers a half size smaller than your usual size, since they are designed big.
GREATS Promotions & Discounts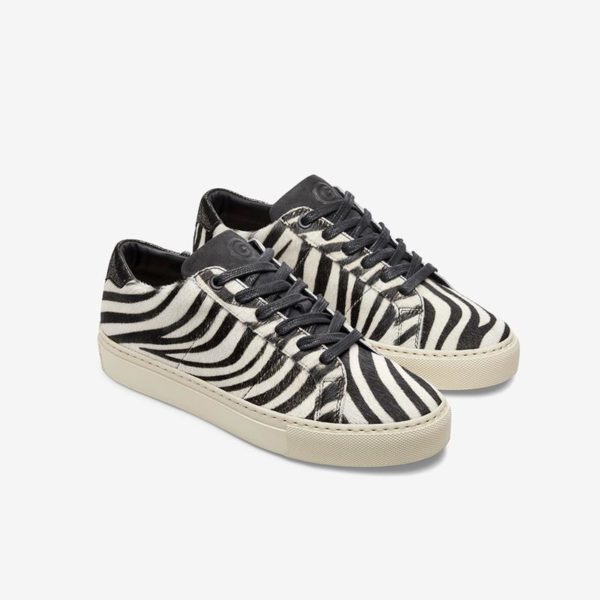 GREATS Refer-A-FriendFor this GREATS sneakers review, we hunted for the best deals. For a limited time, customers are given a GREATS shoes discount code for $40 off their next order when they encourage someone to sign up online. The new customer is given a GREATS promo code for $40 off their order and the referrer also receives their GREATS coupon for $40.
FAQ
GREATS Shipping Policy
When will orders be shipped?
All orders will be shipped the following business day after the order has been processed.
How long will my order take to be delivered?
If free shipping has been selected, the order will arrive in 3 to 6 business days. There are also expedited shipping options presented during checkout.
What shipping methods are available?
The following shipping methods are available:
Free Standard Shipping
FedEx 2 Day
FedEx Standard Overnight Shipping
Are tracking options available?
Tracking options are available through the order confirmation email.
Is there international shipping?
At this time, there is only shipping in the United States and China. The products shipped to China use a third party partner called Beyond.
What is the price to ship and return/exchange?
GREATS offers free shipping to the continental US only. Those living in Alaska and Hawaii will be charged at checkout. Returns are accepted on undamaged and unused items within the 21 days of shipment date. The shipping cost will be charged to GREATS within the 21 days.
GREATS Return Policy
GREATS gives you 21 days from the shipment date to return or exchange product. Sneakers must be in new or unworn condition with the original packaging. This includes shoes, insoles, shoebox, laces, hangtags and everything that came in the original package. Customers in the continental US get free returns.
GREATS suggests that customers try on the shoes indoors on a clean surface. Shoes that are received in a condition with excess wear or damage may not be qualified for a return. Try the shoes, see how they fit and remember that you can always return or exchange.