About
Frontgate is a well-known American retailer specializing in upscale and luxury home furnishings, decor, and accessories. The company is known for offering a wide range of high-quality products designed to enhance the aesthetics and comfort of both indoor and outdoor living spaces. Here are some key points about Frontgate:
Founding and History: Frontgate was founded in 1991 by Paul Tarvin. The company started as a catalog retailer, offering a curated selection of high-end home products through its mail-order catalogs.
Product Range: Frontgate's product offerings cover a wide spectrum, including indoor and outdoor furniture, bedding, bath essentials, kitchenware, decor, lighting, rugs, outdoor living accessories, and more. Their product line is often associated with luxury, sophistication, and quality craftsmanship.
Quality and Design: The brand is known for its commitment to high-quality materials, attention to detail, and stylish designs. Their furniture often combines durability with aesthetic appeal.
Customer Experience: Frontgate has built a reputation for delivering excellent customer service and providing a premium shopping experience. Their focus on customer satisfaction extends to aspects like product quality, delivery, and support.
Retail Presence: Frontgate operates both online and through retail stores. They have a strong online presence, allowing customers to browse and purchase products through their official website. Additionally, they have retail stores where customers can see and experience the products in person.
Innovation: Frontgate often introduces innovative designs and products that cater to evolving consumer preferences and trends in home decor and furnishings.
Seasonal and Lifestyle Collections: The brand is known for its curated collections that align with different seasons, holidays, and lifestyles. This includes outdoor furniture and decor suited for various outdoor living experiences.
Marketing and Catalogs: Frontgate has historically utilized catalogs to showcase its products, which often feature aspirational home settings and stylish room layouts. Their catalogs are designed to inspire customers and showcase the brand's offerings.
Brand Recognition: Frontgate is recognized as a luxury brand within the home and lifestyle industry, appealing to consumers who seek premium products to elevate their living spaces.
Frontgate Furniture Review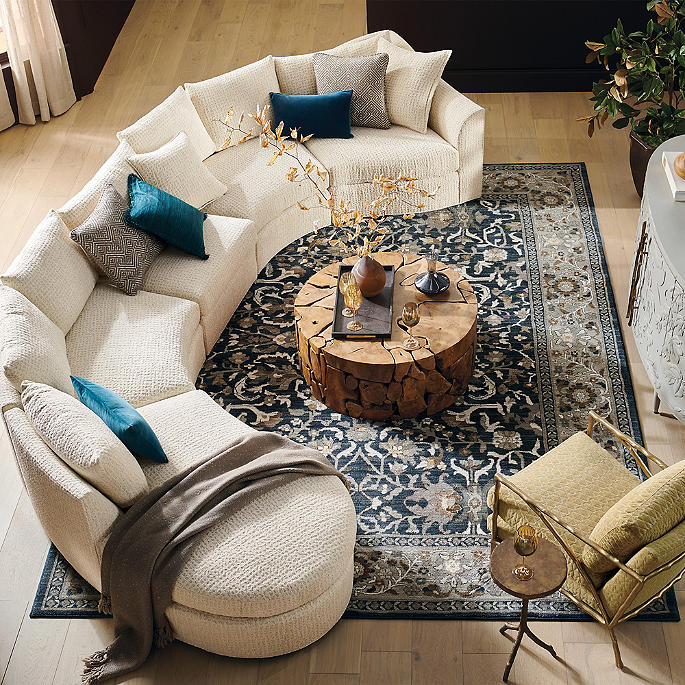 Frontgate is a retailer that specializes in upscale and luxury home furnishings, including indoor and outdoor furniture, decor, and various home accessories. Their product range includes items like sofas, chairs, tables, outdoor lounges, patio sets, and more. Frontgate is known for its emphasis on high-quality materials, craftsmanship, and stylish designs.
Customer reviews for Frontgate furniture can vary widely depending on individual experiences and preferences. Some customers appreciate the premium quality, durability, and aesthetic appeal of their products. They often praise the attention to detail in design and construction. Additionally, Frontgate's customer service and support have been positively mentioned by many customers.
On the other hand, like any company, Frontgate might also have some negative reviews. These could be related to issues such as product delivery delays, damaged items, or customer service concerns. It's important to consider both positive and negative reviews when evaluating any brand or product.
When considering purchasing furniture from Frontgate or any other retailer, it's a good idea to:
Research specific items you're interested in to get an idea of their features, materials, and dimensions.
Read customer reviews on their website, as well as on independent review platforms if available.
Check their return and warranty policies to understand your options in case you're not satisfied with your purchase.
Keep in mind your own preferences and requirements in terms of style, functionality, and budget.
For the most up-to-date and comprehensive information, I recommend visiting Frontgate's official website, checking recent customer reviews, and consulting independent review platforms.
Frontgate Outdoor Furniture Review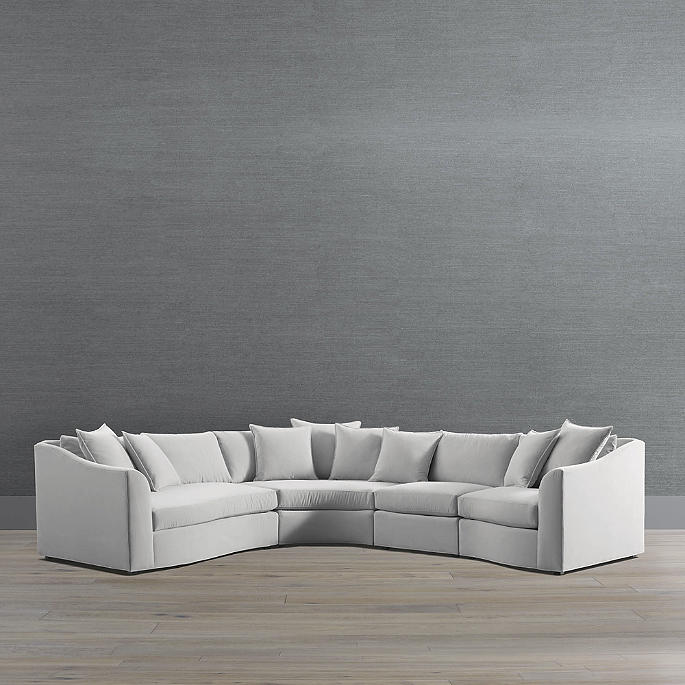 Frontgate is known for offering high-quality outdoor furniture that focuses on durability, style, and comfort. Many customers have praised their furniture's luxurious appearance, attention to detail, and the use of premium materials. Here are some common themes from past reviews:
Pros:
Quality Materials: Frontgate often uses top-quality materials such as teak, aluminum, all-weather wicker, and high-performance fabrics. This leads to outdoor furniture that's built to withstand the elements and maintain its appearance over time.
Stylish Designs: Customers often appreciate the stylish and sophisticated designs that Frontgate offers. Their furniture is often described as elegant, upscale, and suitable for various outdoor spaces.
Durability: Many reviewers have commented on the long-lasting nature of Frontgate's outdoor furniture. The combination of quality materials and solid construction contributes to furniture that stands up well to outdoor conditions.
Comfort: Comfort is a key consideration for outdoor furniture, and Frontgate generally receives positive feedback for providing comfortable seating and lounging options.
Customer Service: Some customers have reported positive experiences with Frontgate's customer service, particularly when it comes to addressing issues like damaged items or missing parts.
Cons:
Price: One of the main drawbacks mentioned in reviews is the higher price point of Frontgate's outdoor furniture. The quality and luxury come with a premium cost, which might not be suitable for all budgets.
Assembly: Like with many types of furniture, some customers have mentioned that assembly can be time-consuming or challenging, particularly for larger pieces.
Delivery Delays: There have been occasional reports of delivery delays or issues, which can be frustrating for customers eagerly awaiting their new furniture.
Frontgate Towels Review

Frontgate is known for offering luxury and high-quality home products, including towels. Here are some common themes from past reviews of Frontgate towels:
Pros:
Quality Materials: Frontgate towels are often praised for their use of premium materials, which can include high-quality cotton, Egyptian cotton, or other luxurious fabrics. The quality of the materials contributes to the towels' softness, absorbency, and durability.
Absorbency: Many customers have commented positively on the absorbency of Frontgate towels. They often feel effective at drying off after a shower or bath.
Plushness and Softness: Frontgate towels are often described as plush and soft, providing a comfortable and cozy feel against the skin.
Durability: Reviewers frequently mention that Frontgate towels hold up well over time, maintaining their quality and softness even after multiple washes.
Stylish Design: Frontgate towels typically feature stylish and elegant designs, adding a touch of luxury to your bathroom decor.
Cons:
Higher Price Point: One of the main drawbacks mentioned in reviews is the higher cost of Frontgate towels compared to more budget-friendly options. The premium quality and luxury features are reflected in the price.
Shrinkage: Some reviewers have reported minor shrinkage after washing Frontgate towels. However, this seems to vary from person to person and might depend on washing methods and conditions.
Lint Shedding: A few reviewers have noted that Frontgate towels might shed some lint in the initial uses and washes, although this is a common occurrence with many new towels.
Color Fading: There have been occasional reports of color fading over time, particularly with darker or more vibrant towel colors. However, proper care and washing instructions can help mitigate this issue.
Who Is Frontgate Furniture For
Frontgate furniture is typically targeted towards consumers who are seeking upscale, high-quality, and stylish furnishings for their homes. The brand positions itself as a provider of luxury and premium home products, including indoor and outdoor furniture, decor, and accessories. Frontgate's products often cater to individuals who value:
Quality and Durability: Frontgate is known for using top-tier materials and craftsmanship in their furniture, which appeals to those who prioritize long-lasting and durable pieces.
Luxury and Elegance: The brand's emphasis on sophisticated designs and upscale aesthetics attracts customers who want to create an elegant and refined living space.
Unique and Trendsetting Designs: Frontgate often offers furniture with unique and innovative designs that stand out from mainstream options, making it a choice for those who want to make a statement with their home decor.
Comfort and Functionality: While focusing on luxury, Frontgate also values comfort and functionality, making their furniture suitable for everyday use as well as special occasions.
Outdoor Living: Frontgate's outdoor furniture line is tailored to individuals who enjoy creating stylish and comfortable outdoor living spaces. These pieces are designed to withstand outdoor conditions while maintaining their aesthetic appeal.
Personalized Style: Frontgate offers a variety of styles, allowing customers to find pieces that match their personal design preferences, whether that's classic, modern, coastal, or something in between.
Attention to Detail: People who appreciate attention to detail, quality finishes, and thoughtful designs are often drawn to Frontgate's offerings.
Homeowners and Design Enthusiasts: Frontgate furniture is often favored by homeowners, interior designers, and those who are enthusiastic about creating inviting and well-designed living spaces.
Frontgate Furniture Reviews: What Do Customers Think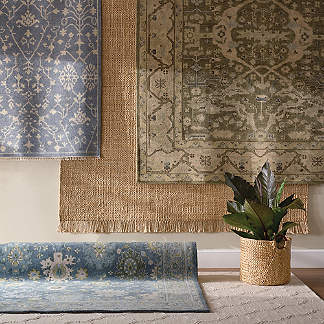 To get the most accurate and up-to-date information about Frontgate furniture reviews, I recommend visiting the official Frontgate website and looking at customer reviews and ratings for specific products. You can also search for independent review platforms and forums where customers might share their experiences with Frontgate furniture.
When looking at reviews, keep in mind that opinions can vary widely from person to person based on individual preferences, expectations, and experiences. It's a good idea to read a variety of reviews, both positive and negative, to get a balanced understanding of the brand's offerings and customer satisfaction levels.
Is Frontgate Furniture Legit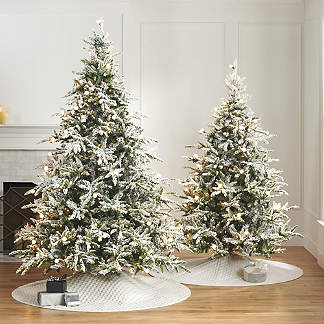 Yes, Frontgate Furniture is a legitimate and well-established brand that offers a wide range of upscale and high-quality home furnishings, including indoor and outdoor furniture, decor, and accessories. The company has been in business for many years and is known for its emphasis on luxury, quality materials, and stylish designs.
Frontgate is often considered a reputable brand in the home furnishings industry. They have a well-designed website, physical stores, and a history of delivering premium products to customers. However, like any brand, there might be variations in individual experiences, product quality, and customer service.
If you're considering purchasing furniture from Frontgate, I recommend:
Research: Take the time to research the specific items you're interested in, including their materials, features, and customer reviews.
Read Reviews: Check both positive and negative customer reviews to get a balanced view of people's experiences with the brand's products and services.
Check Policies: Review their return, exchange, and warranty policies so you're aware of your options in case you encounter any issues with your purchase.
Contact Customer Service: If you have any questions or concerns, reach out to their customer service team to get more information about their products and services.
Consider Your Needs: Think about your personal preferences, budget, and requirements to ensure that Frontgate's offerings align with what you're looking for in furniture.
Is Frontgate Furniture Worth It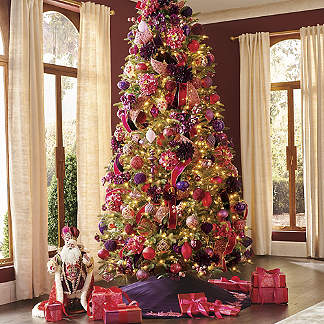 Whether Frontgate Furniture is worth it depends on your individual preferences, budget, and what you're looking for in home furnishings. Here are some factors to consider when determining if Frontgate Furniture is worth the investment:
Quality: Frontgate is known for offering high-quality furniture made from premium materials. If you value durability, craftsmanship, and long-lasting pieces, their products might be worth the investment.
Aesthetics: If you appreciate stylish and upscale designs, Frontgate's furniture offerings may align with your taste. Their focus on luxury and unique designs can add an elegant touch to your home decor.
Longevity: Due to the quality of materials and construction, Frontgate Furniture often has a longer lifespan compared to lower-priced alternatives. If you're looking for furniture that will stand the test of time, it might be worth considering.
Budget: Frontgate Furniture tends to come with a higher price tag due to the quality and luxury they offer. Consider whether the budget aligns with what you're comfortable spending on furniture.
Personal Value: Consider how much you value the features that Frontgate Furniture offers. If the premium quality, design, and brand reputation matter to you, the investment might be worthwhile.
Alternatives: Compare Frontgate's offerings with similar brands and products in terms of quality, design, and price. This can help you determine if Frontgate offers a unique value proposition.
Customer Reviews: Reading customer reviews can provide insights into the experiences of others who have purchased Frontgate Furniture. This can help you gauge overall customer satisfaction and potential issues.
Returns and Warranty: Check the company's return policy and warranty terms to understand your options if you're not satisfied with your purchase or if any issues arise.
Frontgate Furniture Promotions & Discounts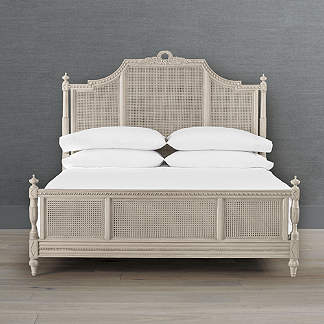 Newsletter Sign-Up: Many companies, including Frontgate, offer promotions or discounts to customers who sign up for their email newsletters. These promotions can include exclusive deals, early access to sales, and more.
Seasonal Sales: Frontgate often holds seasonal sales events, especially during major holidays like Black Friday, Cyber Monday, Memorial Day, and others. During these sales, you can often find discounts on a wide range of products, including furniture.
Clearance and Outlet Sales: Frontgate may have clearance sections on their website or outlet stores where you can find discounted items, including furniture, that might be from previous seasons or overstock.
Special Offers: Keep an eye on their official website for any special offers, limited-time promotions, or bundle deals that might be available on furniture and other products.
Social Media and Newsletters: Following Frontgate on social media platforms like Facebook, Instagram, and Twitter, or subscribing to their newsletter, can sometimes give you access to exclusive discounts and promotions.
Affiliate and Partner Deals: Sometimes, Frontgate might collaborate with influencers, bloggers, or other brands to offer special discount codes or promotions.
Member Discounts: Some brands have membership programs that offer perks like exclusive discounts, early access to sales, and more. Check if Frontgate offers any membership or loyalty program.
To find the most current promotions and discounts for Frontgate Furniture, I recommend visiting their official website directly and checking their promotions or sale sections. Additionally, signing up for their newsletter and following them on social media can help you stay updated on any ongoing offers.
Where To Buy Frontgate's Furniture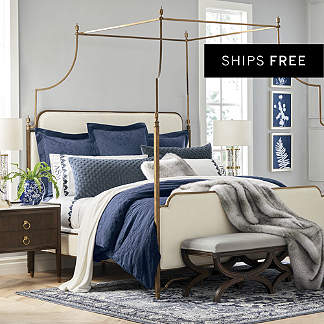 Frontgate furniture can be purchased through various channels, both online and offline. Here are some options for where to buy Frontgate's furniture:
Frontgate Website: The official Frontgate website is one of the primary places to browse and purchase their furniture collections. Their website offers a wide range of indoor and outdoor furniture options, along with detailed product information, customer reviews, and ordering options.
Frontgate Catalog: Frontgate often sends out catalogs featuring their latest furniture collections. You can request a catalog to be mailed to you, and it will showcase their offerings along with product details and pricing.
Frontgate Retail Stores: Frontgate has a number of retail locations where you can view their furniture in person before making a purchase. Check their website for store locations and hours.
Online Retailers: Some online retailers and marketplaces might carry select Frontgate furniture items. However, it's important to verify the authenticity and reputation of the seller if you choose to purchase through third-party platforms.
Outlet Stores: Frontgate might have outlet stores or sections within their stores where you can find discounted or clearance furniture items.
Specialty Furniture Stores: Some specialty furniture stores that carry upscale and luxury brands might also stock Frontgate furniture.
When purchasing Frontgate furniture, especially online, make sure to verify that you're purchasing from a legitimate source to ensure product authenticity, quality, and customer service. The official Frontgate website is usually the most reliable and direct way to buy their furniture. Always review the product details, read customer reviews, and consider the brand's policies before making a purchase decision.