About For Hims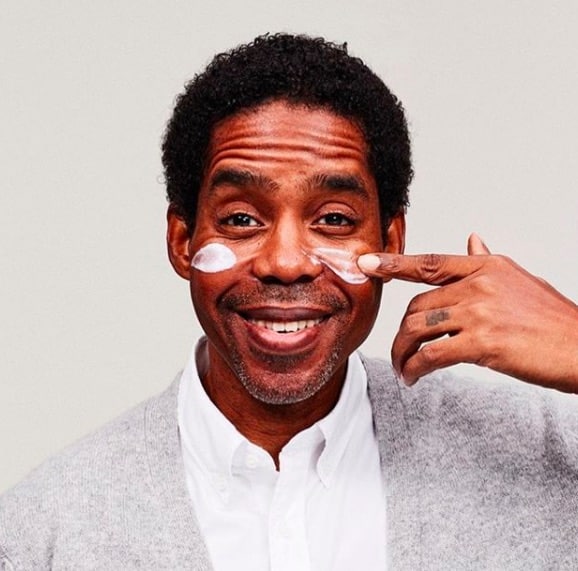 I know the importance of going to the doctor, but logic and will are two very different things.
Since the COVID-19 pandemic started, telehealth services have grown exponentially, offering a wide range of services with high acceptance[1] among users. When properly used, telemedicine is a reliable tool that offers many advantages[2] such as time and cost-savings, accessibility, no physical exposure to contagious diseases, and convenience among those who may perceive some consultations as embarrassing.
Studies[3] show that men are more reluctant to visit a doctor than women. Online services appear to be a valuable resource to fulfill some of their needs. Enter: For Hims.
For Hims is an online men's wellness brand created so that men can find support and solutions for sensitive topics including hair loss and erectile dysfunction. With a goal of combating the stigma surrounding men's health, For Hims aims to make their solutions easily accessible and affordable.
Overview of For Hims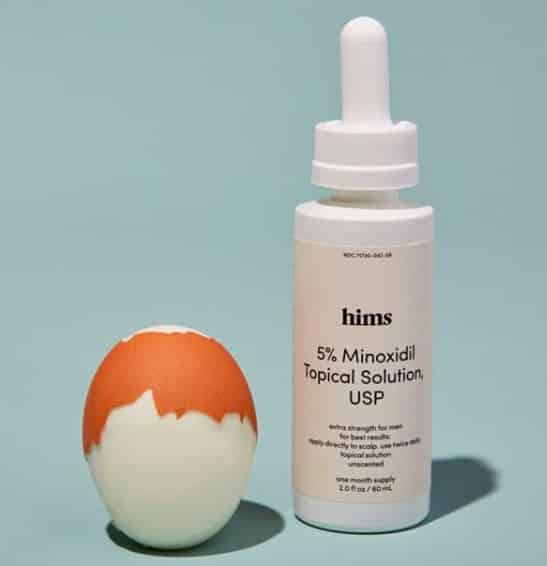 In this For Hims review, I'll provide you with an in-depth look at the full range of For Hims products, customer reviews, promotions, and more, to help you decide if the brand is right for you.
For Hims launched in November 2017 under CEO Andrew Dudum with headquarters located in San Francisco. The mission from the start has always been to help men address health and wellness problems that they often feel uncomfortable bringing up.
Conditions like acne, hair loss, and ED can be difficult to deal with, so I see incredible value in a service like this. With a fully online format and products delivered to your door, For Hims wants to make these conversations easy to have and the problems easy to solve.
Prior to launching, For Hims teamed up with experts and spent a year researching the products to roll out at the start and those they planned to introduce at a later date—but I'll get into the specifics of those a little later on. Aiming for the best customer experience, they conducted further research into telemedicine.
For Hims gained brand recognition with some, let's say, creative uses of a cactus in an ad campaign that featured prominently in the New York subway. Smart and edgy goes a long way. They have since formed a promotional partnership with Alex Rodriguez, and Jennifer Lopez promotes their sister brand, For Hers, launched for women in 2018.
For Hims continues to expand their range of products, even selling at-home COVID-19 testing kits during the pandemic. Today, For Hims offers products across seven categories including Primary Care, Hair, Sex, Skin, Supplements, Mental Health, and COVID-19.
Is For Hims FDA Approved?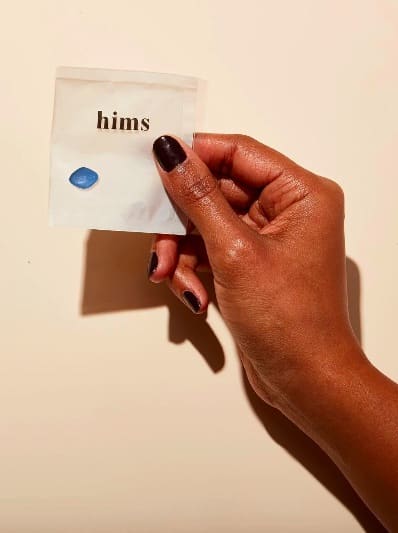 Scientific legitimacy is a major selling point for the brand. I prefer facts behind my medicine, so I understand why this is, of course, an important part of who For Hims is.
Part of their pre-launch research was working with medical experts to identify FDA-approved solutions to the problems they want to address. With that said, I learned that For Hims also sells supplements, which the FDA only reviews for safety, not effectiveness.
For Hims is very upfront about the science behind all their products, and I like that. Each one contains detailed information in the product pages, and often links to the For Hims blog for further reading. It seems like all the drugs are noted to be FDA-approved or, in some cases, are FDA-approved but sold for "off-label use," meaning it has not been FDA-approved for this purpose. Doctors do usually have the license to prescribe drugs this way.
Who's the medical team behind the brand? For Hims employs licensed doctors to diagnose problems and write prescriptions. If you have any questions after reading the product page, they can help. I think it's also worth noting that For Hims medications use the same active ingredients you would get from a pharmacy.
Ready to find out what this brand has to offer? It's all coming up in this For Hims review. I'll take you through its most popular plans ahead, but let's check out its highlights first.
Highlights
Customers who left a For Hims review are positive about the effectiveness of the drugs
Fully online model makes it less time consuming and aids privacy in sensitive topics
Delivers discreetly to your door for free
Offers lots of information on each product, including side effects, so you know about the treatment you're
receiving
Despite the bevy of information, For Hims reviews say the site and the whole process are easy to navigate
Reviewed by medical professionals
Offers subscriptions with automatically shipped refills
For Hims Plans
Combing through the brand's website, I found that For Hims products can be bought as a one-time purchase or as a subscription that delivers the products monthly. The price for the subscription is the same each month as a one-time purchase.
With that said, the $5 processing fee that comes with each product (a purchase of two products has a $10 processing fee) is only applied to the first shipment.
In this For Hims review, I won't look at everything (that would take an awfully long time), instead, I'll focus on a selection of their bestsellers. These are:
1. For Hims Hair Loss
2. For Hims Skincare
3. For Hims Erectile Dysfunction
4. For Hims Propranolol for stage fright
5. For Hims Primary Care
6. For Hims Mental Health
For Hims Hair Loss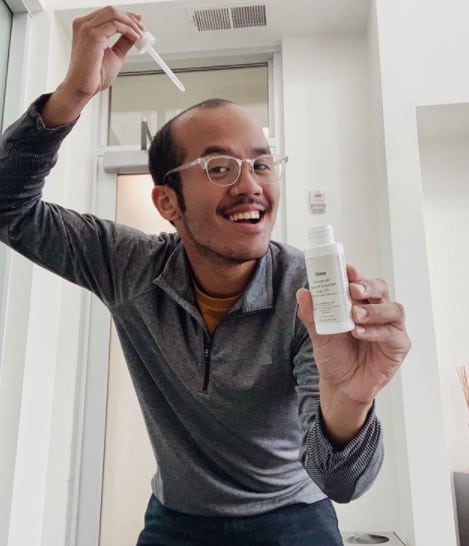 Hair loss happens. Almost every guy I know has it in one way, shape, or form. For Hims believes that stigma and embarrassment associated with health issues are simple to resolve—a bold claim, but I'll bite.
Hair loss was the first such issue that For Hims focused on. For Hims wants to once again let you believe in the hairline that year-by-year recedes before you. They offer five products and four sets to make this a reality:
Finasteride: $28.50
Shampoo: $19
Conditioner: $22
5% Minoxidil: $15
Biotin Gummies: $16
Hair Power Pack: 30 Finasteride pills and your choice of another product: $23
Non-Prescription Hair Kit: Shampoo+, Conditioner, Biotin Gummies: $30
Edible Kit: 30 Finasteride pills and 30 Biotin Gummies ($28, it's $5 cheaper to just get the Power Pack with Gummies)
Shampoo and Conditioner: $33
I learned that Finasteride and the 5% Minoxidil solution are the only true drugs in the mix and are therefore the only two the FDA approves for effectiveness. 5% Minoxidil is available over the counter whereas a doctor must prescribe Finasteride.
Depending on the severity of the hair loss, you may benefit from Minoxidil[4], Finasteride[5] or a combination[6] of both drugs. Reviews indicate that, while the other products can be useful, it is these two, and especially the Finasteride, that do the heavy lifting. Now I'm starting to see the legitimacy behind how For Hims thinks it can help. Let's press on.
Finasteride is a once-a-day pill that specifically works at the top of the head and treats male pattern baldness. Taken once or twice-a-day, 5% Minoxidil is applied in drops and also works at the crown but takes a "lose the battle, win the war" approach. It promotes the shedding of old hair and the growth of new, thicker hair by relaxing blood vessels around the scalp to increase blood flow.
That's about as deep into the science that I can go in this For Hims Hair review. The bottom line is, for thicker hair and slower hair loss, For Hims has you covered.
For Hims Skincare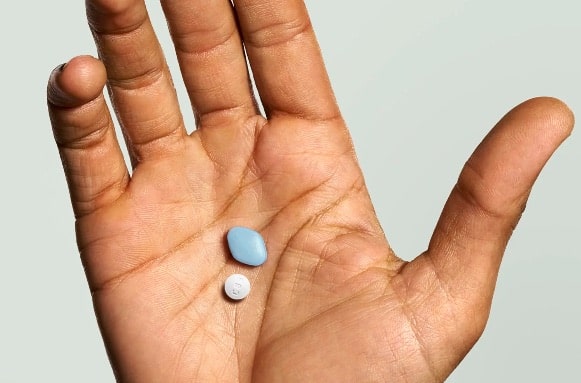 Skincare isn't just for chicks, I've seen it make a big difference in terms of pore clarity, acne, and wrinkles for men too. After all, skin is skin, and we're all exposed to sun, pollution, and oil on a daily basis.
For Hims offers both acne and anti-aging solutions, so if you think your skin is looking too young or too old, they can help. They offer seven products:
Anti-Aging Cream: $34
Acne Cream: $34
Morning Glow Vitamin C Serum: $33
Goodnight Wrinkle Cream: $24
Everyday Moisturizer: $18
Small Batch Scent: $64
Complete Anti-Aging Set: $49
The Anti-Aging Cream uses tretinoin, a retinoid with proven efficacy to reduce wrinkles and photodamage[7]. The Acne Cream uses a combination of clindamycin[8], niacinamide[9], and tretinoin, three drugs with highly effective anti-acne properties[10].
My suggestion: If you want to know more about how these work, visit the For Hims site. Seriously. There is a lot of information that you can find beyond this For Hims review.
For Hims Erectile Dysfunction
Yes, I'm going to talk about it. For this common problem below the belt, For Hims offers five solutions that turn your pecker from a limp noodle to a good ole woodie. I'll lay them out below:
Sildenafil (the active ingredient in Viagra) ($30)
Tadalafil (Generic Cialis®) ($240)
Viagra® ($425)
Cialis® ($520)
Stendra® (avanafil) ($175)
I read that all of these FDA-approved medications work by inhibiting PDE-5[11], which For Hims told me is the enzyme that decreases blood flow and undercooks the baguette. The difference between them is the Sildenafil products are taken just on the day you need them, whereas the Tadalafil products are taken every day and need 4-5 days to kick in before you can fly the flag at full mast.
Clinical studies found that both drugs have similar efficacy[12] and safety profiles. Whereas both medications showed a close incidence of side effects, participants preferred Tadalafil as it made them feel psychologically more secure. Stendra (Avanafil) is a newer and more selective drug from the same family. Although it doesn't have the same name recognition or history, I've read that it is effective[13], has less side effects, and can be taken with moderate alcohol consumption. It is also taken the day of.
The first thing you probably noticed here is the price difference between the generic and the branded products, especially with the For Hims Viagra and For Hims Sildenafil. Part of that is For Hims just being a stand-up company and offering the generic versions at a reduced price. However, I learned that the website never mentions how many pills come in a bottle, and some For Hims review Reddit users say this is done to make the deals seem better than they actually are.
I appreciate that the delivery process makes it more discreet, though, you still need a For Hims doctor to prescribe these products. Fan of my euphemisms in this For Hims review? Feel free to use them whenever you like—they get it all the time.
For Hims Propranolol for Stage Fright
Public speaking can be tough. I don't experience much of it anymore, but I'm not a complete stranger to the anxiety that comes with it.
A particularly good product to sell without the need of leaving the house, Propranolol[14] is an FDA-approved drug that combats performance anxiety. Propranolol is a beta-blocker that lowers the physical symptoms of anxiety such as sweating, accelerated heartbeat, or shaking. Symptoms like this can be real life inhibitors, so I can see why something like this could be helpful for guys.
Propranolol is taken 30-60 minutes before a stress-inducing situation. Your For Hims doctor decides on the correct dosage after your consultation and For Hims then ships that dosage. Due to this variation, I found that there is no price listed on the For Hims site for Propranolol. At this point of my For Hims review, I can't say if it comes at a particularly good price.
For Hims Primary Care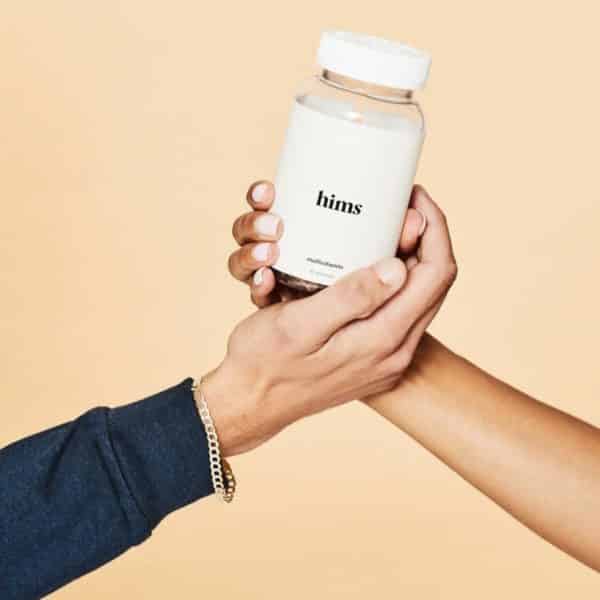 One of their new services, For Hims Primary Care, allows you to speak to a health-care provider remotely for $39 (which I think could be very helpful in pandemic times). After filling out a short questionnaire, you are connected to a provider who can take you through possible treatments and, if needed, write a prescription and send it to a local pharmacy (Quick note: For Hims can only send For Hims products).
There are limits as to the number of different conditions For Hims providers can treat within each category, so I'd recommend making sure you check the full list of conditions on the Primary Care section of the site before booking a consultation.
For Hims Mental Health
For Hims Mental Health, another new service, is run by a team of mental health professionals including psychiatrists, therapists, and nurses with mental health certifications. If you're not too familiar with mental health treatment, I'll tell you that isn't the given you'd think it would be.
For Hims offers psychological support in the form of psychiatric evaluation and medication, anonymous online support groups (in only a small handful of areas), and free videos on coping strategies. Pick your preferred doctor and book a live video session for $99/visit.
Mental health is a notoriously stigmatized field and it can be very hard to access support, so at this point in my For Hims review, I've got to praise them for making the option available. Ultimately, mental health treatment is finicky and can take some time to find the right approach. The online format can be alienating to some but, still, props to For Hims.
For Hims Reviews: What Do Customers Think?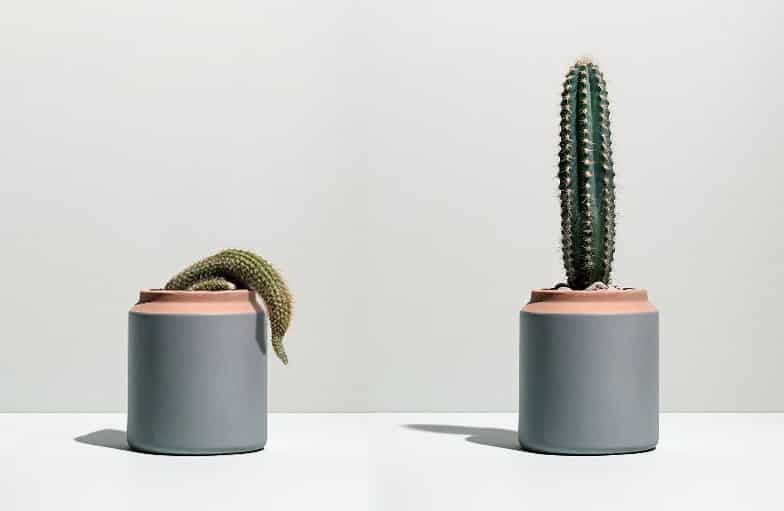 Does For Hims work? That's the ultimate question and what I'm here to find out. The Primary Care and Mental Health solutions are too new for a meaningful set of reviews so I'll focus on the other products.
Checking out Trustpilot, I saw that 1,008 customers awarded For Hims an overall score of 4.3/5 stars. You'll find the snapshot below:
Excellent: 69%
Great: 12%
Average: 4%
Poor: 3%
Bad: 12%
One For Hims review read: "Amazing service and brilliant products, I'm just 4 months into my journey of topical finestaride and minoxidil and already seeing great results, definitely recommend this product to people like myself."
In general, I found that For Hims offers solutions that seem to fall into two categories: prescription drugs and everything else. The prescription drugs are well reviewed for their effectiveness (they're FDA-approved, so they should be). The jury is out on the others, however, which are more specific to For Hims. Some say they work but need to be used in tandem with the medication, others say just get the medication.
Regardless, it is the medication you come for, though, it's also available elsewhere. The question of worth comes down to whether or not the ease and comfort, and/or the financial considerations are enough to make you choose this brand over another. I saw that For Hims has a number of positive reviews but a handful of detractors too.
There are further complaints about delivery times, with people saying deliveries have missing items, did not come, or came too late. This is a worrying trend for a company delivering needed medication. Other complaints have centred on back orders with needed products sold out (also worrying).
The final verdict? Men like what they get from For Hims. Though the service isn't flawless, it's proved a valuable tool for men.
Is For Hims Worth It?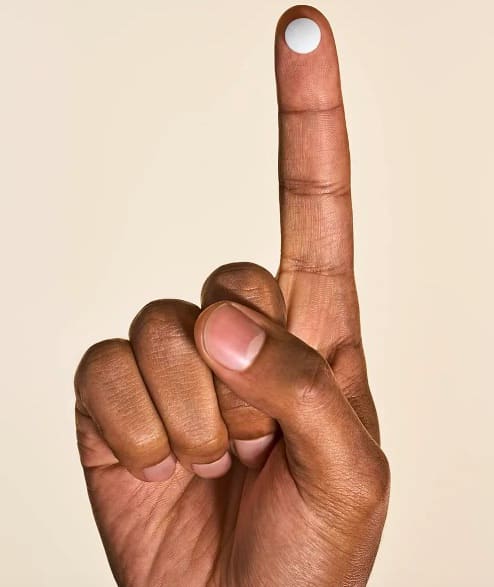 Overall, there are many positive reviews about the ease of the process and the effectiveness of the products. It's going to depend on the comfort, accessibility, and prices of your other options, but if your service with For Hims goes off without a hitch (and it sounds like it should), it seems like a worthwhile route to go.
For Hims Promotions & Discounts
The brand doesn't currently have a sale, For Hims promo code, or For Hims discount code running on its site, but it does offer free consultations for Hair, Skin, and Sex solutions.
There's currently a special promo going on too. Start your free ED online visit today by visiting the site. With good pricing to begin with, I can't help but mention this as a year-round selling point.
Where to Buy For Hims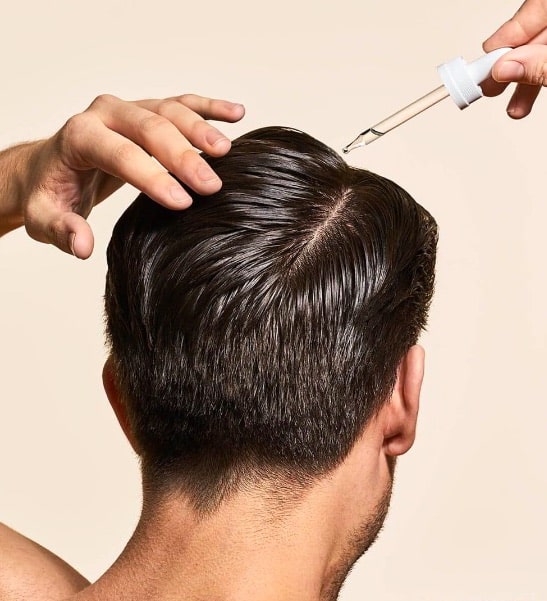 For Hims is only available online at ForHims.com.
FAQ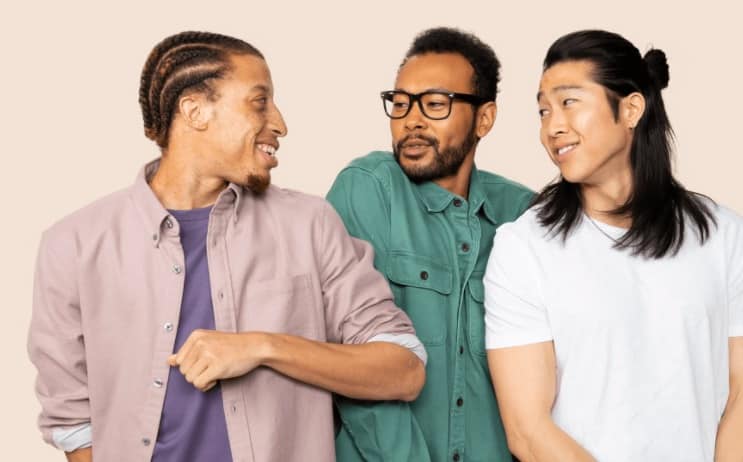 How Long Does It Take for For Hims to Work?
I've found that this varies depending on what you're taking. In terms of pills for ED, I'll outline their launch times below:
Sildenafil and Viagra: about 30 minutes
Tadalafil and Cialis: taken every day, takes 4-5 days before you can achieve erection
Stendra: about 15 minutes
For Hims Shipping Policy
For Hims offers free shipping and only delivers to the United States. Orders ship the morning after the prescription is written and arrive in a few business days.
For Hims Return Policy
For Hims does not accept returns. They say to reach out if you're unhappy with your order and they will do all [they] can to make things right.
Subscriptions can be cancelled for free but you will be charged if your next refill has been processed by the pharmacy. I also found that there is a money back guarantee on hair products.