Chubbies Shorts: A Brief History of the Iconic Brand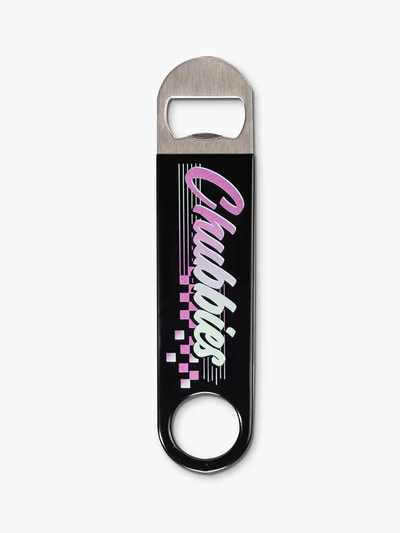 Chubbies Shorts is a popular American clothing brand known for its vibrant and retro-style shorts. The brand was founded in 2011 by four friends: Kyle Hency, Rainer Castillo, Preston Rutherford, and Tom Montgomery. Their goal was to create a line of shorts that embodied the carefree spirit of summer and embraced a sense of humor.
The idea for Chubbies Shorts originated when the founders were reminiscing about the fashion trends of the 1970s and 1980s, particularly the shorter shorts that were popular during that era. They felt that modern shorts had become overly long and baggy, and wanted to bring back the shorter, more tailored style.
The name "Chubbies" was chosen as a playful nod to the shorter length of the shorts and to evoke a sense of nostalgia. The founders believed that the name would resonate with customers and help to establish a fun and memorable brand identity.
Initially, Chubbies Shorts began as an online-only retailer, using social media and viral marketing to build a strong presence. They targeted a specific demographic of young, adventurous, and fun-loving individuals who were seeking a unique and bold fashion statement.
One of the key factors in Chubbies Shorts' success was its commitment to quality and craftsmanship. The founders focused on creating shorts that were not only stylish but also durable and comfortable. They used high-quality materials and paid attention to the details, such as the fit and design, to ensure customer satisfaction.
As the brand gained popularity, Chubbies Shorts expanded its product line beyond just shorts. They introduced swim trunks, shirts, hats, and other accessories, all reflecting the same vibrant and retro-inspired aesthetic. This diversification helped the brand reach a broader customer base and solidify its position in the market.
Over the years, Chubbies Shorts has collaborated with various influencers and partnered with like-minded brands to further enhance its appeal. The brand has also opened brick-and-mortar stores in select locations, allowing customers to experience the Chubbies Shorts lifestyle firsthand.
Today, Chubbies Shorts has established itself as an iconic and beloved brand in the fashion industry. It continues to captivate customers with its unique style, sense of humor, and commitment to delivering high-quality products. With its emphasis on embracing the carefree and adventurous spirit, Chubbies Shorts has become synonymous with summer and the pursuit of fun in the sun.
How to Style Chubbies Shorts for Any Occasion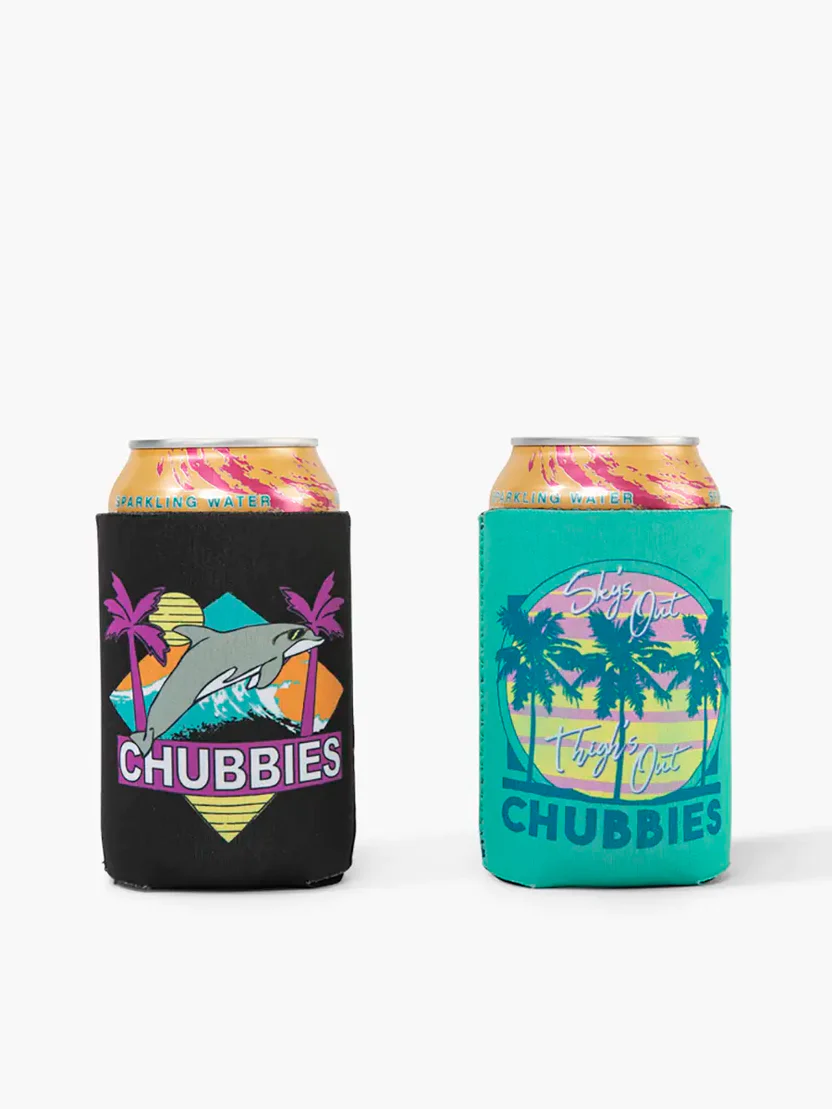 Chubbies Shorts are versatile and can be styled for various occasions, whether it's a casual day out, a beach trip, or a backyard barbecue. Here are some tips on how to style Chubbies Shorts for different occasions:
Casual Day Out:
Pair your Chubbies Shorts with a simple solid-colored t-shirt or a casual button-down shirt.
Add a pair of clean, white sneakers or loafers for a relaxed and stylish look.
Accessorize with a leather belt, sunglasses, and a casual watch to complete the ensemble.
Beach Trip:
Opt for Chubbies Swim Trunks in a vibrant pattern or bold color.
Wear a lightweight, breathable linen shirt or a tank top.
Slip on a pair of comfortable sandals or flip-flops.
Don't forget your beach essentials like sunglasses, a sun hat, and sunscreen.
Backyard Barbecue:
Choose a pair of Chubbies Shorts in a fun and playful pattern.
Pair them with a casual short-sleeved button-down shirt or a polo shirt.
Complete the look with boat shoes or canvas sneakers.
Consider adding a casual belt and a summer hat for extra style points.
Summer Night Out:
Opt for Chubbies Shorts in a more refined fabric, such as cotton twill or chambray.
Pair them with a crisp, well-fitted button-down shirt or a polo shirt.
Wear a pair of leather loafers or boat shoes for a dressier touch.
Add a leather belt and a stylish watch to elevate the outfit.
Music Festival or Outdoor Concert:
Choose Chubbies Shorts in a bold pattern or a bright color to stand out.
Pair them with a graphic or band t-shirt for a cool and casual look.
Wear comfortable sneakers or boots to keep up with the festivities.
Don't forget to accessorize with a festival-ready hat, sunglasses, and a backpack.
Remember, Chubbies Shorts are meant to be fun and playful, so don't be afraid to experiment with different patterns, colors, and accessories to express your personal style.
Chubbies Shorts: The Perfect Summer Wardrobe Staple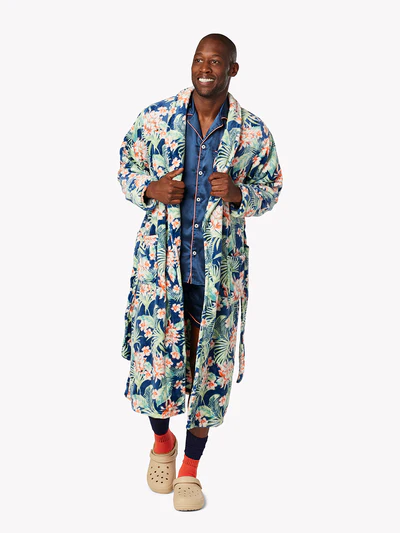 Chubbies Shorts have become a beloved summer wardrobe staple for many, thanks to their unique style and comfort. Here's why Chubbies Shorts make the perfect addition to your summer wardrobe:
Retro Vibes: Chubbies Shorts embrace a retro-inspired aesthetic, reminiscent of the shorter shorts popular in the 1970s and 1980s. They bring a touch of nostalgia and a fun, carefree vibe to your summer outfits.
Versatile Length: Chubbies Shorts are known for their shorter length, which sets them apart from longer, more traditional shorts. This length allows for better freedom of movement, keeps you cool in hot weather, and adds a touch of modern style to your look.
Vibrant Patterns and Colors: Chubbies Shorts come in a wide array of vibrant patterns, bold prints, and eye-catching colors. Whether you prefer classic stripes, tropical florals, or playful designs, there's a Chubbies Short to match your personal style and make a statement.
Quality and Comfort: Chubbies Shorts prioritize both quality and comfort. They are crafted using high-quality materials, ensuring durability and longevity. Additionally, they are designed to provide a comfortable fit, allowing you to enjoy your summer activities without restrictions.
Diverse Styling Options: Chubbies Shorts offer endless styling possibilities. You can easily dress them up or down for various occasions, from casual outings to beach trips to backyard parties. They can be paired with t-shirts, button-down shirts, tank tops, and more, allowing you to create different looks that suit your mood and the event.
Embracing the Summer Spirit: Chubbies Shorts embody the spirit of summer, evoking a sense of adventure, fun, and leisure. By wearing Chubbies Shorts, you can fully embrace the laid-back, sunny vibes of the season and add a touch of playfulness to your wardrobe.
Whether you're lounging by the pool, heading to a summer festival, or simply enjoying a day out with friends, Chubbies Shorts offer a perfect combination of style, comfort, and a carefree summer attitude. They have become a go-to choice for those seeking to make a fashion statement while staying comfortable and embracing the spirit of summer.
How to Dress Up Your Chubbies Shorts for Any Occasion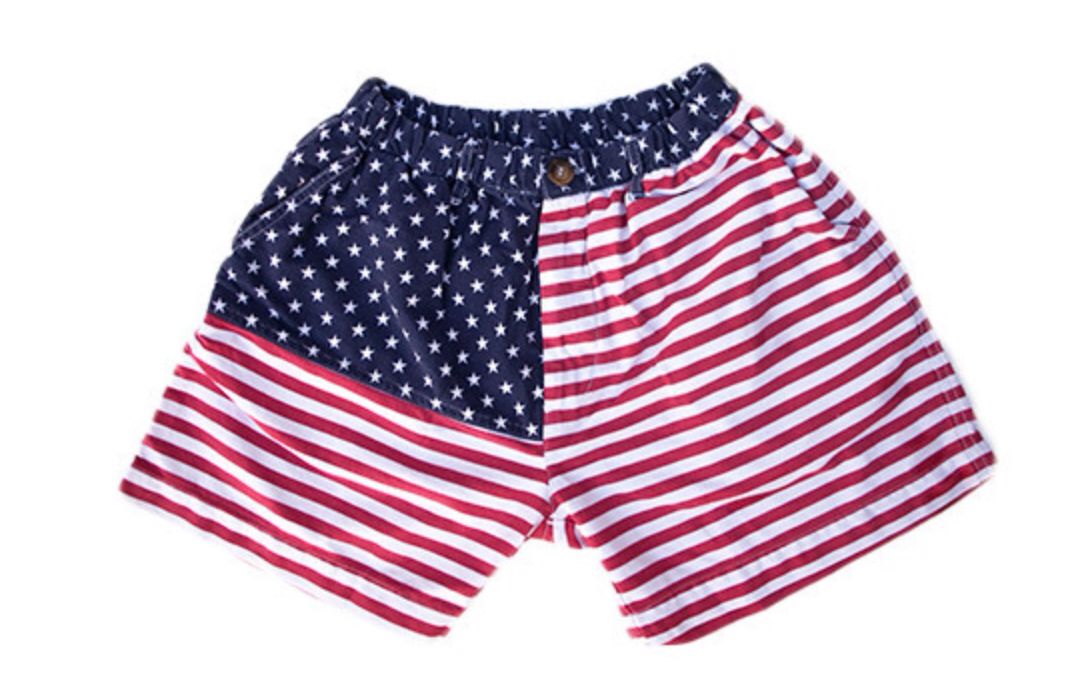 While Chubbies Shorts are known for their casual and playful style, you can still dress them up for various occasions. Here are some tips on how to elevate your Chubbies Shorts for different events:
Summer Party:
Choose a pair of Chubbies Shorts in a solid color or a more refined pattern.
Pair them with a button-down shirt in a complementary color or a subtle pattern.
Tuck in your shirt for a polished look and add a slim belt to complete the outfit.
Finish off with loafers or boat shoes for a touch of sophistication.
Outdoor Wedding:
Opt for Chubbies Shorts in a more formal fabric like cotton twill or linen.
Wear a lightweight blazer or a linen sport coat in a complementary color.
Pair it with a crisp, tailored dress shirt or a linen button-down.
Complete the look with dressy leather loafers or oxford shoes.
Date Night:
Choose a pair of Chubbies Shorts with a clean, sleek design.
Pair them with a fitted polo shirt or a well-fitted V-neck sweater.
Layer with a lightweight jacket or a denim jacket for a stylish touch.
Wear loafers or low-profile sneakers to keep the look smart yet casual.
Summer Networking Event:
Opt for Chubbies Shorts in a classic color like navy or khaki.
Pair them with a tailored dress shirt in a light color or subtle pattern.
Add a blazer in a complementary color for a professional touch.
Wear dress shoes or polished loafers to complete the polished ensemble.
Resort or Cruise Formal Night:
Select Chubbies Shorts in a dressier fabric like seersucker or linen.
Pair them with a well-tailored dress shirt, either in a solid color or subtle pattern.
Consider wearing a bowtie or necktie for a sophisticated touch.
Finish off with dress shoes, such as loafers or leather sandals.
Remember, when dressing up Chubbies Shorts, the key is to strike a balance between casual and dressy elements. Choose more refined fabrics, tailored fits, and polished accessories to elevate the overall look. By combining your Chubbies Shorts with appropriate pieces, you can create stylish outfits for a range of occasions.
How Chubbies Shorts Are Revolutionizing Men's Fashion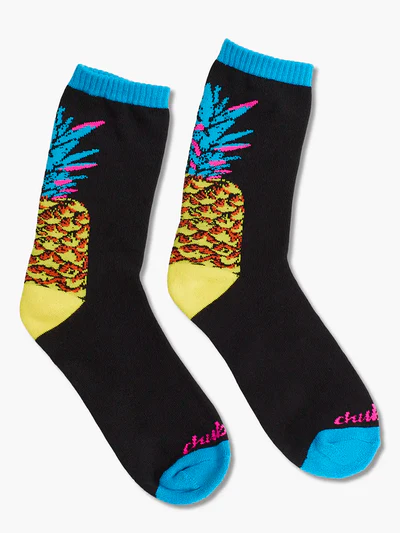 Chubbies Shorts have made a significant impact in men's fashion by revolutionizing the way men approach their summer wardrobe. Here's how Chubbies Shorts have contributed to the evolution of men's fashion:
Redefining Short Length: Chubbies Shorts challenged the prevailing trend of longer and baggier shorts by reintroducing shorter inseam lengths. They brought back the retro-inspired shorter shorts that were popular in the past, offering a fresh and daring alternative to traditional styles. This shift in short length has influenced men's fashion by encouraging a bolder and more confident approach to summer dressing.
Embracing Playfulness and Individuality: Chubbies Shorts embody a playful and lighthearted spirit. By incorporating vibrant patterns, bold colors, and whimsical designs, they have encouraged men to express their individuality through their clothing choices. Chubbies Shorts have shown that fashion doesn't have to be serious all the time and have inspired men to embrace their fun-loving side through their style.
Focus on Quality and Fit: Chubbies Shorts prioritize quality craftsmanship and a comfortable fit. They have demonstrated that men's fashion doesn't have to sacrifice comfort for style. By using high-quality materials and paying attention to details like fit and construction, Chubbies Shorts have set a new standard for summer apparel, emphasizing the importance of both style and comfort.
Building a Community and Lifestyle Brand: Chubbies Shorts has successfully built a strong community around its brand. Through social media and engaging marketing campaigns, they have fostered a sense of belonging and created a lifestyle around their products. This approach has transformed Chubbies Shorts from just a clothing brand into a cultural phenomenon, influencing men's fashion and shaping the way men perceive and engage with clothing.
Breaking Stereotypes and Challenging Norms: Chubbies Shorts have challenged traditional notions of masculinity in men's fashion. By embracing shorter shorts, vibrant colors, and playful patterns, they have encouraged men to step outside of their comfort zones and experiment with fashion choices that go beyond societal expectations. In doing so, Chubbies Shorts have helped break down stereotypes and redefine what it means to dress stylishly as a man.
Overall, Chubbies Shorts have revolutionized men's fashion by introducing a fresh perspective on summer attire. They have encouraged men to have fun with their style, embrace individuality, prioritize quality and comfort, and challenge conventional norms. Through their innovative approach, Chubbies Shorts have left a lasting impact on the fashion industry and continue to inspire men to express themselves confidently through their clothing choices.
FAQ

Q: Where can I buy Chubbies Shorts?
A: Chubbies Shorts can be purchased directly from their official website at chubbiesshorts.com. They may also be available at select retail stores that carry the brand.
Q: What sizes are available for Chubbies Shorts?
A: Chubbies Shorts offers a range of sizes to accommodate different body types. Their sizes typically range from Small (S) to Extra Extra Large (XXL). It's recommended to refer to their sizing chart for precise measurements and guidance.
Q: Do Chubbies Shorts only come in short lengths?
A: While Chubbies Shorts are known for their shorter inseam lengths, they also offer longer options such as their "The All Days" shorts that have a slightly longer length. This provides more versatility for individuals who prefer longer shorts while still maintaining the brand's style and quality.
Q: Are Chubbies Shorts only suitable for summer wear?
A: While Chubbies Shorts are popular for summer wear due to their lightweight and comfortable designs, the brand has expanded its product range to include items like pants, joggers, and jackets that are suitable for year-round wear. This allows customers to enjoy Chubbies' style and quality regardless of the season.
Q: Can Chubbies Shorts be dressed up for formal occasions?
A: While Chubbies Shorts are primarily designed for a casual and playful style, they can be dressed up for certain occasions. Pairing them with more formal shirts, blazers, and dress shoes can create a smart-casual or semi-formal look. However, it's important to consider the specific dress code of the event or occasion.
Q: Does Chubbies Shorts offer international shipping?
A: Yes, Chubbies Shorts does offer international shipping to select countries. The availability and details of international shipping can be found on their website.
Conclusion
In conclusion, Chubbies Shorts has made a significant impact on men's fashion by redefining the way men approach their summer wardrobe. With their shorter inseam lengths, vibrant patterns, and playful designs, Chubbies Shorts have challenged traditional norms and encouraged men to embrace their individuality and express themselves confidently through their clothing choices. The brand's focus on quality, comfort, and building a community has elevated Chubbies Shorts from just a clothing brand to a cultural phenomenon. Whether you're looking for a casual day out, a beach trip, or a backyard barbecue, Chubbies Shorts offer versatile and stylish options that embody the carefree spirit of summer. With their commitment to style, comfort, and a touch of nostalgia, Chubbies Shorts have truly become a beloved and iconic staple in the summer wardrobes of many.