About Elf Cosmetics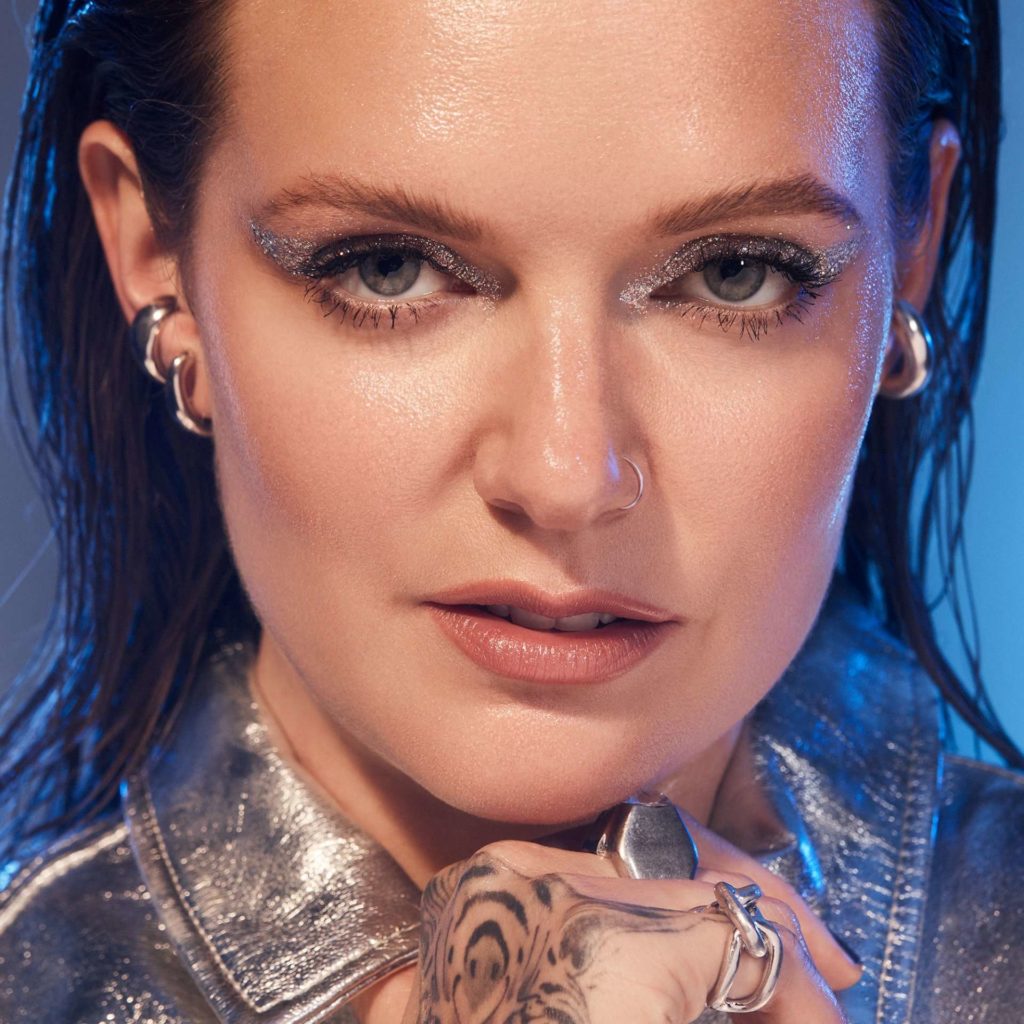 Elf Cosmetics is a makeup brand known for its affordable yet high–quality products. Standing for "Eyes, Lips, Face," this company has everything you need to get a glam or natural look. In fact, there are hundreds of products to choose from, including foundations, highlighters, lashes, palettes, and more.
The makeup company has been featured in several media outlets, including Allure, InStyle, and Glamour Magazine. With a massive 5.6 million followers on the e.l.f Cosmetics Instagram page, it's safe to say that it is one of the beauty industry's leading brands.
Are you in the market for some affordable beauty dupes? This Flf Cosmetics review is here to help.
We'll go over the brand's best-selling makeup items, customer feedback, FAQs, and more to help you decide if its products are worth the buy.
Overview of e.l.f Cosmetics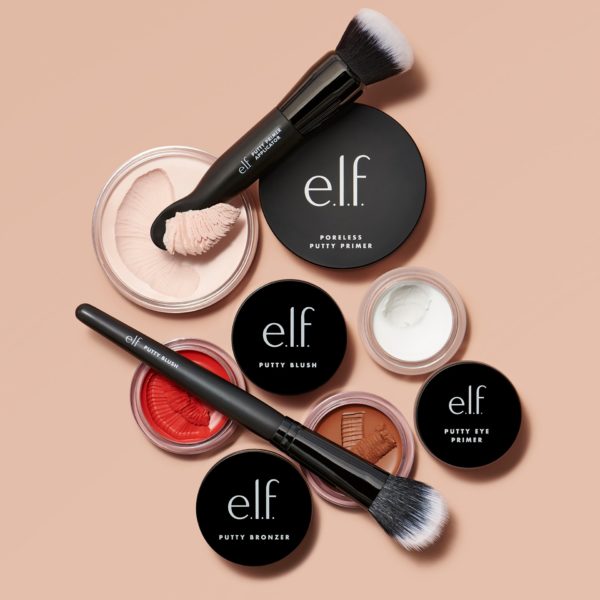 Founders Scott Borba and Joseph Shamah launched e.l.f in 2004. Their mission was to create makeup for everyone without any high-end markups.
Scott and Joseph realized there was a market for cost-effective beauty products when they saw women with designer outfits buying a surplus of drugstore makeup. So, the Oakland-based company was born.
The company's products are known as "game-changers" within the industry, thanks to the fusion of quality formulations with accessible price points. Speaking of accessibility, its products are also widely available at stores such as CVS, Rite Aid, Walmart, Target, and Old Navy.
e.l.f Cosmetics also assures its customers that its products will always be vegan and cruelty-free. And, it also avoids using toxins and unsafe ingredients in its formulations, such as phthalates and parabens. Additionally, the brand takes customer feedback into account when manufacturing and distributing its items.
Before diving into this e.l.f Cosmetics review, let's go over a few pros and cons of the brand.
Pros
Hundreds of products, including foundations, concealers, lashes, eyeshadows, and more
Very affordable but still high quality
Vegan and cruelty-free
Free of phthalates, parabens, nonylphenol ethoxylates, triclosan, triclocarban, and hydroquinone
Thousands of positive testimonials
Easily accessible at stores like Walmart and Target
Multiple ways to save
International shipping is available
Cons
No returns or exchanges (except for one color match per customer)
Getting dolled up doesn't have to be expensive. But, with so many affordable options, it can be hard to know where to start. So, this e.l.f Cosmetics will introduce you to some of the brand's top-selling products.
Elf Cosmetics Review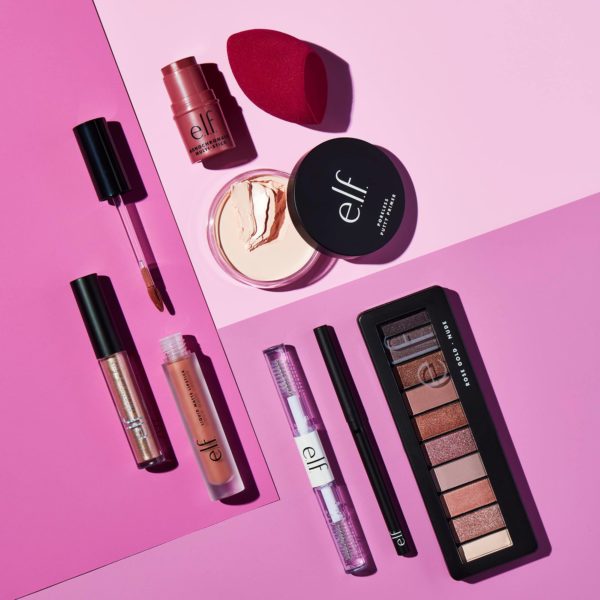 So, what are some customer holy grails? This e.l.f Cosmetics review is going to go over products that customers can't get enough of, including creamy concealers, blurring primers, pigmented eyeshadows, and more.
Every product on the company's site is vegan and cruelty-free. Additionally, e.l.f. formulates its makeup without the use of nonylphenol ethoxylates, triclocarban, phthalates, parabens, triclosan, hydroquinone, and sulfates.
Elf Cosmetics 16hr Camo Concealer Review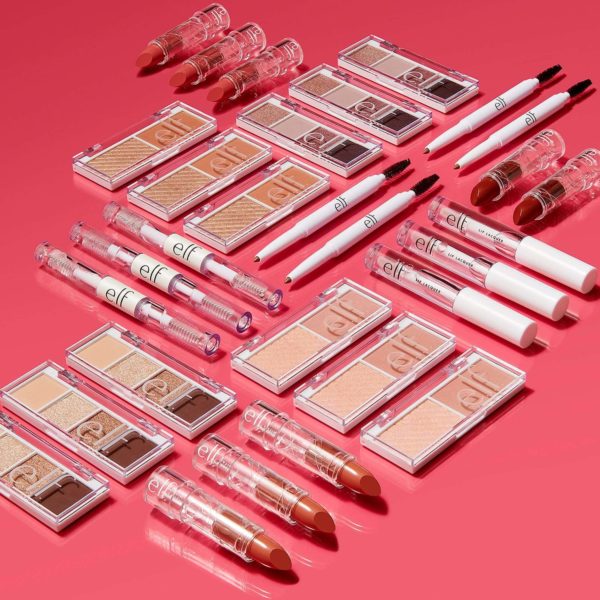 Whether you're trying to hide dark circles or a pesky blemish, you don't want your cover-up to budge. Thankfully, the e.l.f Cosmetics 16hr Camo Concealer got its name for a reason. This liquid concealer has a long 16-hour wear time. So, you can work hard, play hard without worrying about touch-ups.
Offering a matte finish, this product provides full coverage that can be precisely applied with the doe-foot applicator. Key ingredients include avocado oil and kaolin clay. The oil works to moisturize and nourish the skin, while the clay controls any shininess that would otherwise pop up throughout the day.
And, this product doesn't only have to be used to cover up imperfections. This e.l.f Cosmetics review also suggests using it for cut-crease eyeshadow looks.
With 27 shades to choose from, including three different undertones, the Camo Concealer sells for $6 (0.203 fl oz).
e.l.f Cosmetics Poreless Putty Primer Review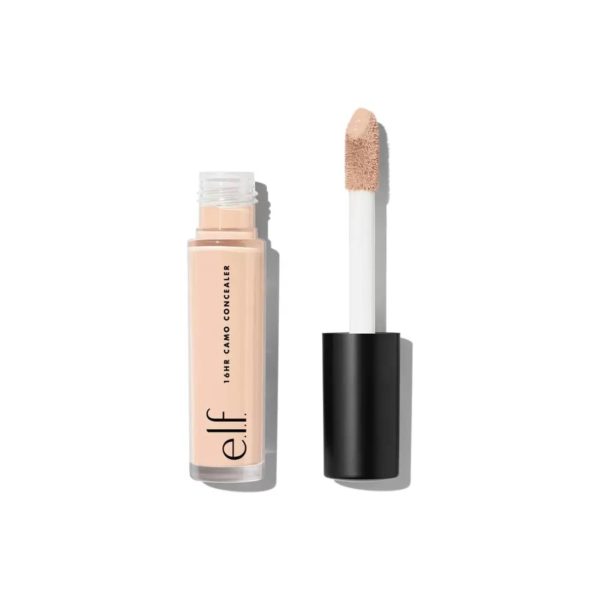 Look, we all have pores. But, that doesn't mean we want to show them off to the world. The e.l.f Cosmetics Poreless Putty doesn't get rid of your pores, but it does blur them for a flawless-looking complexion.
This award-winning product features squalane, which helps prevent moisture loss during wear. It also has a velvety texture, so you'll be able to get a smooth foundation application.
Suitable for all skin types, but especially effective on dry or combination skin, the Poreless Putty Primer sells for $9 (0.74 oz).
e.l.f Cosmetics Jelly Pop Dew Face Primer Review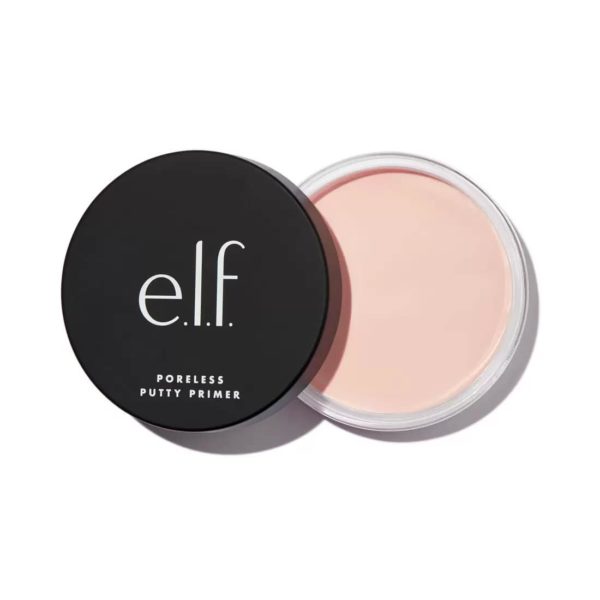 It might look like a lip jelly, but this adorable pink product is actually for your face. The e.l.f Cosmetics Jelly Pop Dew Face Primer holds makeup in place while providing a luminous glow.
On no-makeup days, pop a light layer of this jelly on your skin for an even complexion and a subtle glow. Featuring hydrating ingredients like hyaluronic acid and niacinamide, this gel primer penetrates the skin to provide and lock in moisture.
If that weren't enough, each tube is also infused with watermelon extract for a healthy dose of antioxidants. Add the Jelly Pop Dew Face Primer to your makeup bag for $10 (0.61 fl oz).
For an added dose of juiciness, check out the selection of e.l.f Cosmetics highlighters.
e.l.f Cosmetics Lip Exfoliator Review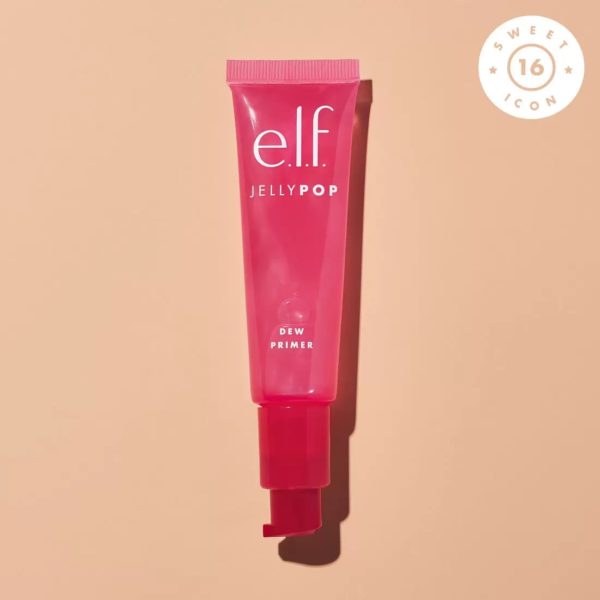 Your lips deserve the same amount of attention as the rest of your face. Treat them to some TLC with the e.l.f Cosmetics Lip Exfoliator. To get a smooth lipstick application, this lip scrub removes dead skin, ensuring a kissable pucker.
Aside from its exfoliating abilities, the Lip Exfoliator also moisturizes your lips with ingredients like jojoba oil, shea butter, and avocado oil. Plus, this product comes in four different colors and scents with a sweet aroma—we're particularly feeling the coconut version.
Pucker up with the Lip Exfoliator for $4 (0.35 oz).
e.l.f Cosmetics Need it Nude Eyeshadow Palette Review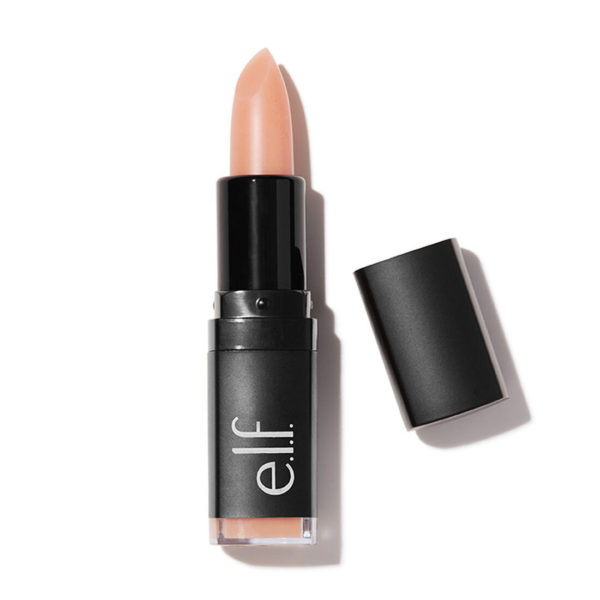 Got a need for neutrals? The e.l.f Cosmetics Need it Nude Eyeshadow Palette might satisfy you. This versatile palette comes equipped with 10 different shades, so you can highlight, contour, line, and shade to your heart's content.
Featuring both shimmers and mattes, toss this set into your purse to kick your daytime look up a notch as you head from work to dinner. Matte shades double as a face contour, too, for a flawlessly sculpted complexion. Get it for $10.
e.l.f Cosmetics Professional Set of 12 Brushes Review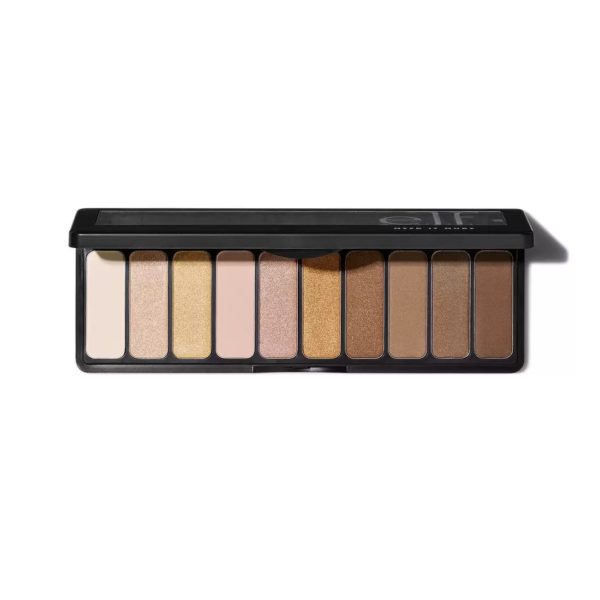 So, you've got your palette. Now, you just need the e.l.f Cosmetics Professional Set of 12 Brushes to apply those shadows.
This collection includes both eye and face brushes, making it a complete set. And, you can use them guilt-free—their bristles are 100% synthetic and cruelty-free.
This e.l.f Cosmetic brush set comes with the following brushes:
Smudge eye sponge
Lip brush
Eyeshadow brush
Blending brush
Defining eye brush
Eyelash and brow wand
Brow brush
Foundation brush
Bronzing brush
Full face brush
Concealer brush
Eyeliner brush
Each brush features an "ergonomically designed" handle for precise application without slips or smudges. Offered in a sleek white hue, you can get this complete e.l.f Cosmetics brush set for only $12—that works out to $1 per brush!
Is e.l.f Cosmetics Cruelty-Free?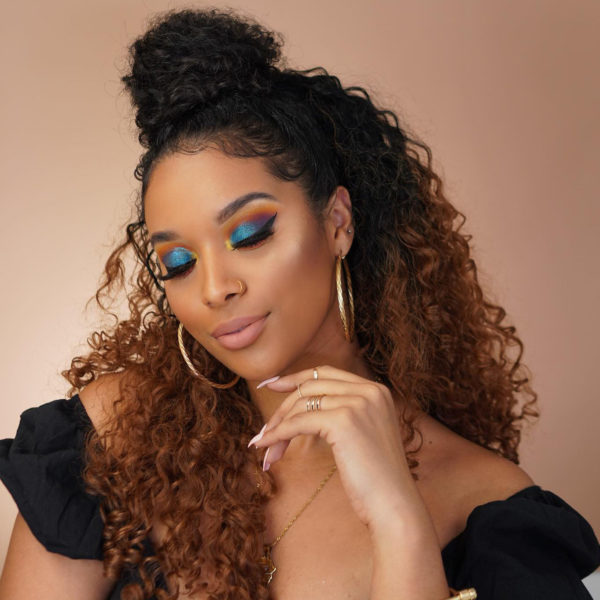 Yes, e.l.f Cosmetics is certified 100% cruelty-free. And, its collection is also vegan.
Is e.l.f A Clean Brand?
e.l.f is a clean brand. All of its products are formulated without phthalates, parabens, triclosan, triclocarban, nonylphenol ethoxylates, and hydroquinone. Plus, its skincare line includes no sulfates.
Who Is e.l.f Cosmetics For?
e.l.f Cosmetics can be for anyone who is looking to get their makeup and skincare essentials while on a budget. Its marketing is mainly geared towards teens and young adults—but, we're sure people of all ages can find something in its line.
The brand is also great for those who look for vegan and cruelty-free products.
Comparison: e.l.f Cosmetics vs. Morphe
We're happy to see that more affordable makeup brands are launching onto the scene—especially when the products are good. So, how does e.l.f Cosmetics stack up to the competition?
This e.l.f Cosmetics review decided to host a friendly competition between our featured brand and Morphe. Our competitor is a slightly newer company, having been around since 2008. It is known for collaborating with popular, albeit controversial, influencers like James Charles, Jeffree Star, and Jaclyn Hill.
First, we'll go over a few similarities:
Both California-born brands
Prices are affordableand much lower than high-end brands
Offer international shipping
But, they do have their differences:
Morphe is reasonable but a bit higher in price
Morphe collaborateswith several Youtube beauty gurus
It's unclear whether or not Morphe is fully cruelty-free, and some of its products are not vegan
Morphe has a more flexible return and exchange policy
e.l.f Cosmetics Reviews: What Do Customers Think?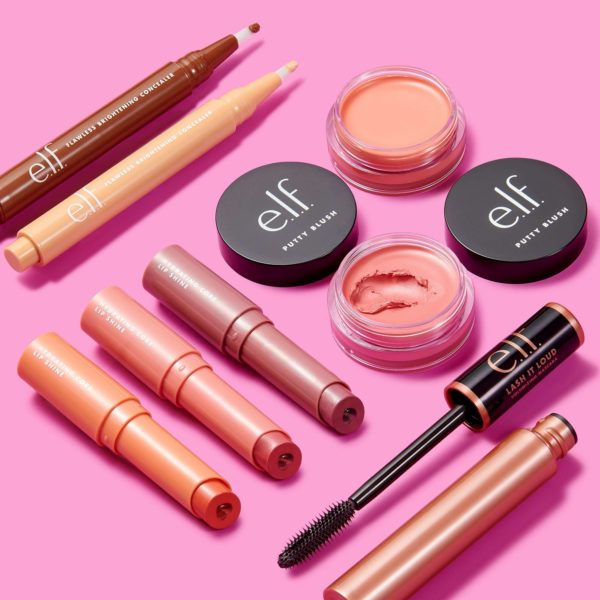 Now, the bigger question in this e.l.f Cosmetics review: what do its customers think? The brand receives high praise on its website for its affordability and the quality of its products. Additionally, on websites like Influenster, the Better Business Bureau, and Trustpilot, it gets mostly positive feedback.
First, we'll go over the positives. Here's how each product in this review rates on e.l.f's main website:
16hr Camo Concealer: 4.4/5 stars from 2.7k reviews
Poreless Putty Primer: 4.4/5 stars from 1k reviews
Jelly Pop Dew Face Primer: 4.7/5 stars from 172 reviews
Lip Exfoliator: 4.3/5 stars from 2k reviews
Need It Nude Eyeshadow Palette: 4.3/5 stars from 164 reviews
Professional Set of 12 Makeup Brushes: 4.2/5 stars from 757 reviews
We're going to be focusing on the Poreless Putty Primer. Other than being voted the Best Mass Primer on Influenster, this product gets many rave reviews on e.l.f's website as well.
One 5-star reviewer writes: "I bought this a year ago, and I still use it every single time I do my makeup. I love how it smoothes out my pores without leaving an oily or silicone finish on my face. It's kind of moisturizing but not to the point where it looks too heavy or would become too much for people with oily skin. I love this stuff, and I will repurchase it every time I run out."
Another customer loves the effects and longevity of this primer, stating, "I love this product! It's supposed to be recommended for dry skin, but it works great for my normal/oily skin! It leaves a great texture on the skin, and my makeup lasts longer."
In terms of the Camo Concealer, it scores 4.4/5 stars on Influenster from 75 ratings. Reviewers claim that it's a great dupe for higher-end concealers and that the product has become their holy grail.
One customer says, "If you're on a budget or not – you should try this because it's awesome! It's only $6, and it actually conceals! It gives a nice brightening effect and doesn't cake up by the end of the day. I use it with a beauty blender, and it gives a flawless effect."
Along with the high praise, e.l.f also has an A+ accreditation from the Better Business Bureau. There are only eight customer complaints, but they've all been resolved by the company.
But, on Trustpilot, ratings take a bit of a dip. They average 2.6/5 stars from 123 shoppers on the site, with 47% of the reviews being poor, mostly citing issues with customer service and extended shipping times.
One customer says, "I called customer service today because I was having issues with my payment. I told the customer service agent what was going on, and I was rudely hung up on. Don't think I'll be ordering from e.l.f again if they treat their customers that way."
Still, the percentage of negative sentiments on Trustpilot accounts for a very small percentage of overall comments.
All in all, the company's products get great reviews from thousands of customers on and off its website. Shoppers are delighted by the quality, many reporting that e.l.f's collection rivals high-end lines for just a fraction of the cost.
Is e.l.f Cosmetics Worth It?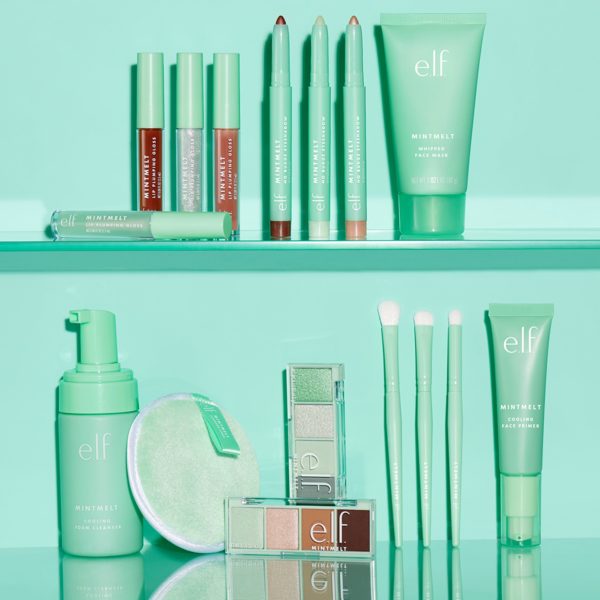 Maybe you're not interested in getting reigned in by high-end beauty products. In that case, e.l.f Cosmetics is an affordable alternative that carries a wide range of products that can appeal to anyone.
Based on this e.l.f Cosmetics review, we would say that the company is worth the buy. Its products are well-received and what can we say, we can't resist a good deal. I mean, $12 for 12 brushes? That's a steal.
Additionally, products like the Camo Concealer are suitable dupes for high-end brands. So, you'll still get the same quality but at a highly reasonable price. They're also guilt-free, as the company's collection is 100% vegan and cruelty-free.
e.l.f Cosmetics Promotions & Discounts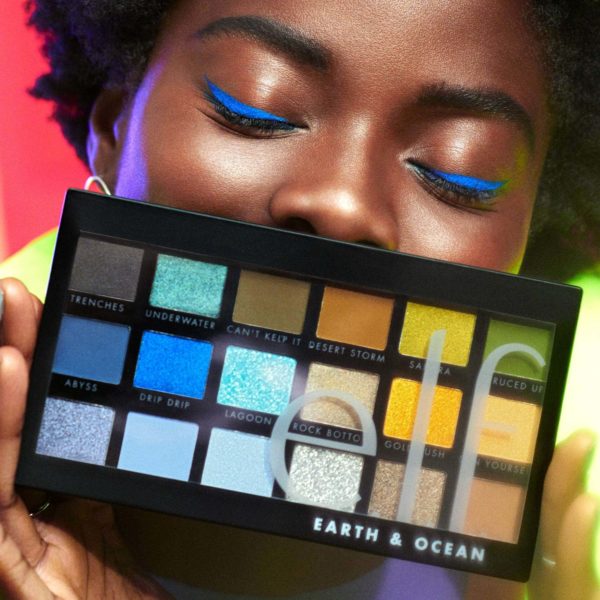 We came across multiple e.l.f Cosmetics coupon codes and other promotions to help you save on the company's collection:
Back-to-school event: Get 20%-25% off when you spend $25-$35
Complimentary gifts on orders $25+
Free shipping with orders $15+
25% off discount for first responders, teachers, healthcare workers, and the Military when your order hits $30
15% off e.l.f Cosmetics promo code when you verify your student status
e.l.f's Beauty Squad: Sign up for beauty rewards and to be the first to know about other promotions
Where To Buy e.l.f Cosmetics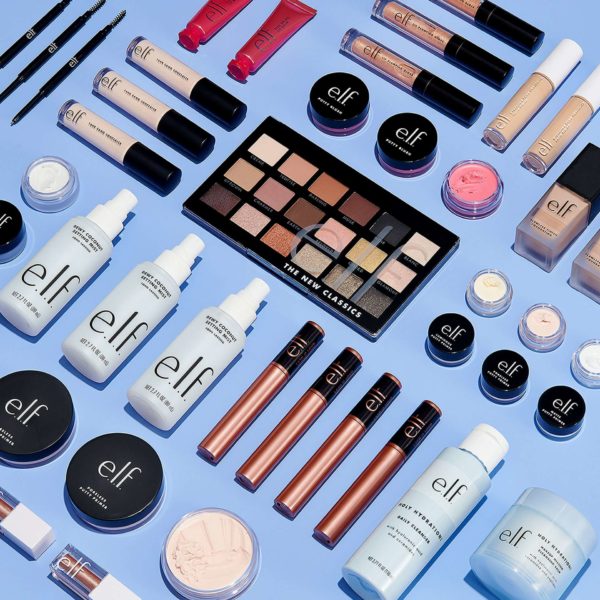 You can shop for the brand's collection directly from its website: elfCosmetics.com. Its products are also available at retail stores, such as Target, Walmart, K-Mart, Shoppers Drug Mart, and more—a full list is available on its website.
FAQ
Who owns e.l.f Cosmetics?
The brand is owned by the venture capital company TPG Growth II Management, LLC.
Where is e.l.f Cosmetics made?
e.l.f Cosmetics products are made in China.
What is e.l.f Cosmetics's Shipping Policy?
e.l.f Cosmetics offers shipping in the United States and internationally. Standard shipping is free in the US when orders exceed $25.
Orders in the US are fulfilled by FedEx or USPS. The following are the different shipping options and their prices:
Standard (6-10 business days): $6
Express (3-5 business days): $13
2-Day: $25
Next-Day: $55
Orders of $25 or more in Canada are charged a fixed fee of $5. For orders above $50 in your local currency, there's also a $10 flat delivery charge. Once your order is ready. e.l.f will provide you with a tracking number.
What is e.l.f Cosmetics's Return Policy?
Some foundations and concealers are subject to a refund if you're not happy with the color match. This list includes the 16hr Camo Concealer and the Flawless Finish Foundation—a full list can be found on the FAQ page.
To initiate a refund, contact the customer service team by email or by phone. It can take up to 10 business days to receive your refund. You can initiate a refund within 30 days of purchase.
Other products are not eligible for a return due to the "low-cost nature" of the brand. But, if something arrives damaged, the brand will offer a replacement.