Long before there was K-beauty and J-beauty, many skincare junkies were obsessed with a French approach to beauty, which focuses on skin health rather than makeup. Just Google "French girl makeup" and you'll find blog posts devoted to a natural, no makeup makeup look that's pared down to a little bit of concealer and mascara, and a rosy lip. The French look is effortless and its cornerstone is healthy, glowing skin. While French pharmacies are legendary for their well-priced products to help achieve flawless skin, arguably the best known French skincare company is Clarins, which launched in 1954 and is still owned by the same family.
What are the Best Skin Care Products of 2022
What Is Clarins?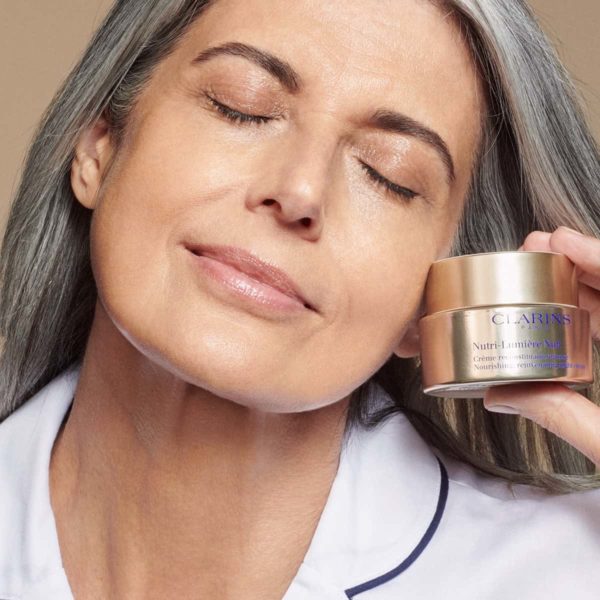 Clarins was created by the French chiropractor Jacques Courtin. In 1954 he set up a spa in Paris and focused on massages that helped to firm the skin and boost circulation. He used essential oils in his massages and later started selling products made from plants and minerals. One of his earliest products was the "Body Shaping Cream", which was designed to tackle cellulite. Courtin named his company "Clarins" after a character in a school play, and by the 1970s he formally added Clarins to his own last name.
By 1980 Clarins was the top-selling brand in France, and expanded to the US shortly afterwards. In 1991 Clarins debuted its first makeup collection. In subsequent years Clarins added a men's line as well sun protection, a maternity collection as well as the new, clean beauty My Clarins line, which debuted in early 2019. Today the company is still privately owned by the Courtin-Clarins family, and Forbes estimates the family is worth $2 billion.
What Is the Concept Behind Clarins?
The Clarins philosophy is based around the power of plants, and also taps into the emotional aspect of beauty. As Courtin told a newspaper in 1966, "Beauty has become an important element in a woman's psychological make-up." Clarins has embraced transparency with ingredients long before it was trendy to do so. In 1968 Clarins added ingredients insert into its packaging.
What Does Clarins Sell?
Clarins sells skincare and makeup products. Here's a breakdown.
Clarins Moisturizers
Clarins Multi-Active Day Cream SPF 20 – Designed for all skin types, this cream targets fine lines while helping to add a boost of radiance. A key ingredient is teasel, a spiky plant.
Clarins Super Restorative Day SPF 20 – The hero ingredient in this anti-aging cream is organic harungana, a flowering plant in the St John's wort family, which Clarins says helps to restore skin density and elasticity. The moisturizer also tackles age spots and dullness.
Clarins Hydra-Essentiel Silky Cream– This cream is meant for normal to dry skin and keeps it hydrated with organic leaf of life extract, a succulent plant.
Clarins Cleansers
Clarins Gentle Foaming Cleanser with Cottonseed – Add water to turn this cleanser into a foam. Cottonseed extract and gypsophila root extract leave skin clean but not stripped of essential oils.
Clarins Gentle Foaming Cleanser with Shea Butter – Formulated with shea butter and provitamin B, this cleanser is as gentle as a cream on the face.
Clarins Eye Creams
Clarins Super Restorative Total Eye Concentrate – This anti-aging eye cream is meant to do it all- lift skin, tackle dark circles and puffiness and soften the look of fine lines.
Clarins Eye Contour Gel – Powered by coffee and chamomile, this eye gel can be applied anytime for a cooling, soothing effect. It is formulated to minimize puffiness and dark circles and preps eyelids for make-up application.
Clarins Face Masks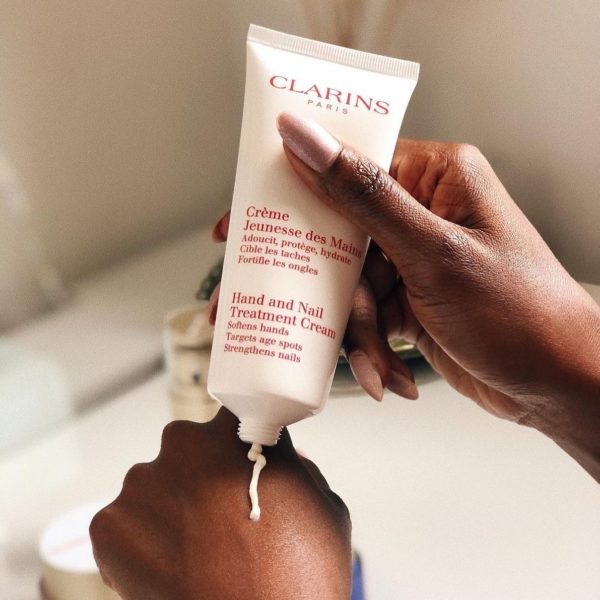 Clarins Beauty Flash Balm – This cult favorite classic can be used as a mask, or left on to help prep skin for makeup and add a dose of hydration.
Clarins SOS Hydra Refreshing Hydration Mask – Packed with leaf of life, glycerin and hyaluronic acid, this mask is designed to quench dry skin and smooth the appearance of fine lines.
Clarins Serums
Clarins Double Serum – Another runaway hit, the Double Serum contains 21 plant extracts, including turmeric, to tackle the visible signs of aging.
Clarins Pore Control Serum – This mattifying serum is meant to make pores look smaller and smoother, and is formulated with tamarind and strawberry fruit extract.
Clarins Makeup
Clarins Skin Illusion Foundation – Available in 22 shades, the hybrid foundation serum contains plant oils as well as pigments for long lasting color.
Clarins Lip Comfort Oil – This high gloss lip oil can be worn alone or layered over lipstick for extra shine and hydration. It comes in 10 colors.
How Much Do Clarins Products Cost?
Clarins products are priced in line with prestige department store brands. The new Rose Radiance Cream Super Restorative sells for $129, and Skin Illusion Foundation is $44. The cult-favorite Beauty Flash Balm retails for $48, and the Double Serum is $124.
Is Clarins Cruelty-Free?
Clarins says it does not test on animals but "some countries where Clarins is sold require animal testing on all imported cosmetics as part of their regulatory safety process."
What Ingredients Are in Clarins Products?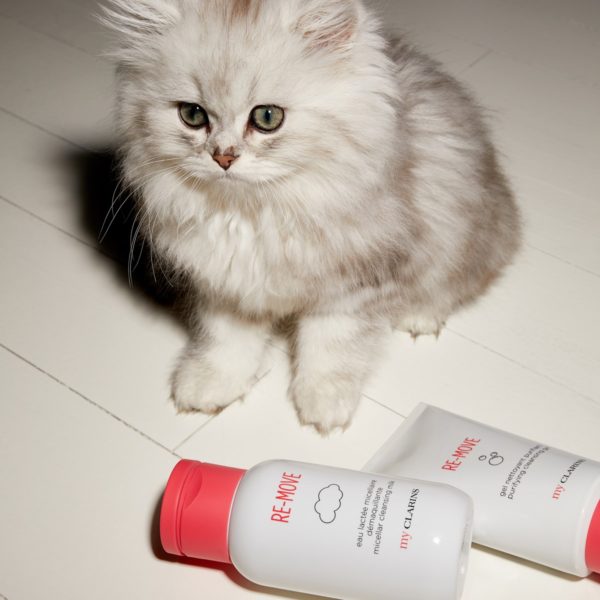 Clarins products are based around botanicals, including tamarind, the blue orchid extract found in its signature Face Treatment Oil as well as hibiscus. The anti-aging collection is powered by botanicals such as organic harungana, and Montpellier rose to tackle age spots. Oils are also found in many Clarins products, including hazelnut, sweet almond, macadamia, and grape seed. Other ingredients are more common, such as hyaluronic acid, which holds up to 1,000 times its weight in water; glycerin, a humectant, and dimethicone, a silicone.
Where Can I Buy Clarins Products?
Clarins products are sold on the company's website and in department stores such as Macy's, Bloomingdale's and Nordstrom as well as Sephora and Ulta Beauty.
Do Clarins Products Work?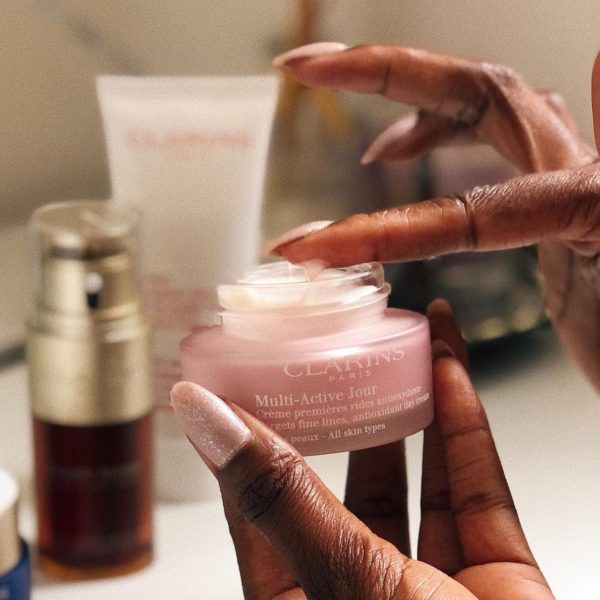 Beauty and skincare does not have a one sized all approach. A little trial and error is always necessary, as one person's hero product may do nothing for you. It's always helpful to look at customer reviews and editorial write ups as a starting point.
Clarins products have received plenty of editorial coverage over the years, and arguably its two best known products are the Double Serum and Beauty Flash Balm. Allure magazine named the Beauty Flash Balm a "Best of Beauty" winner, writing "Like a shot of espresso for the face, this treatment perks you up instantly, quenching skin and making it seem brighter and tighter."
According to a 2017 article in The Cut, the Double Serum is the company's best-selling product. The writer felt that "Double Serum is not a miracle potion, but it does a lot. It's a product that makes your skin look better, even when you think your skin already looks pretty great." British Vogue called the Double Serum a "beauty hero" in 2018. The magazine's Jessica Diner wrote, "This is what you call a democratic beauty product. It's designed to work on all skin ages (from first signs of ageing to more advanced lines and wrinkles) and on all skin types (I have oily skin and it works like a dream, but friends who have sensitive and dry skin have also seen the benefits)…"
Glamour included the Clarins Radiance-Plus Golden Glow Booster for Face in its 2019 Beauty Awards: The 17 Best Skin Care Products of 2019 and Cosmopolitan named the Hydra- Essentiel Cooling Gel, which contains hyaluronic acid, in its 2017 round up of "These Are the 21 Best Skin-Care Products You Can Buy Right Now."
But what do real people think? The new My Clarins line has thousands of reviews on Influenster.com. One of the most reviewed is the My Clarins Re-Fresh Hydrating Beauty Mist, which gets a 4.3 out of 5-star rating. Isabelle L. writes, "This is the best smelling skincare product I have tried to date…it's in the name: re-FRESH" and Akisha W. agrees – "This Clarin's refresh mist is amazing on top of makeup or on its own just to hydrate your skin." Kate T. had a bad reaction – "It gave me incredible reaction!! My face is extremely dry and swollen after this product" and others didn't like the scent.
The Double Serum gets a 4.4 rating on Influenster from more than 900 reviews. Fans like Jerica R. call it "My favorite serum by far…It feels so luxurious and I saw so much improvement in my skin within the first couple weeks." Olga S. also loves it, writing "This serum is the best I've ever tried. I know it's a bit pricey, but…it definitely does the job." Those that didn't like the serum complained that it made them broke out, or saw no results. "This stuff was terrible," wrote Sheliza S. "My skin broke out terribly. I've never had this happen before. The rash lasted for almost one week. I think the oil could've been the reason."
A best-selling Clarins product at Sephora is the Super Restorative Total Eye Concentrate, which gets a 4.2 out of 5 star rating. Bunzzy says its "worth every penny… Impressed.. my dark circle and fine lines have been visibly reduce!! LOVE LOVE LOVE!" MFBx calls it "Finally, a REAL eye depuffer." Customers who gave it low ratings, like o1o1o111 wrote "I have been searching for a product which can improve lines/textures under the eye but this one didn't work for me." N2Itgirl wrote that it made her eye area worse – " This product made under my eye area puffier."
What Are Some Alternatives to Clarins?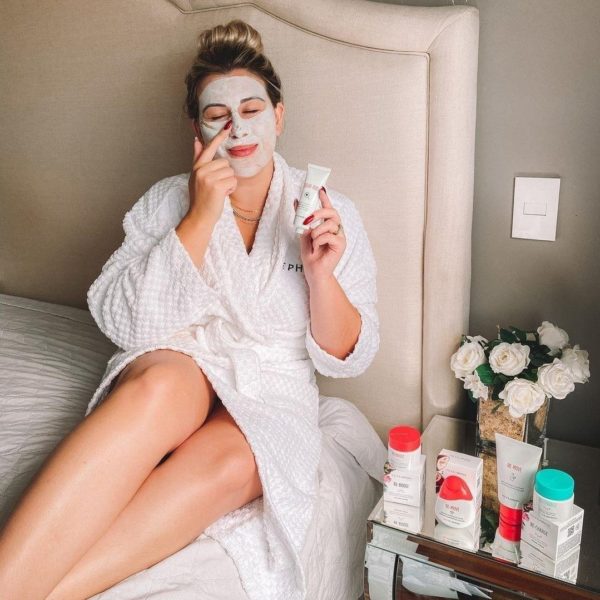 Clarins may not be for everyone, either because they don't react well with your skin, it did nothing for you or the price point is too high. Consider Formulyst.
Formulyst's philosophy is long-term and effective skincare. The brand wants to help its customers achieve their best-looking skin. Some of the biggest causes of aging are environmental, such as the sun and pollution, so protecting skin from these aggressors is key to helping it look and feel its best. Formulyst's Active Serum – Vitamin B, C, E, Ferulic + Niacinamide is packed with a cocktail of antioxidants and vitamins to help protect skin and keep it looking bright and healthy. The potent blend leaves skin looking smooth and hydrated.
Dry, parched skin is no match for Formulyst Super Hyaluronic Water Moisturizer. The hero ingredient is hyaluronic acid, which occurs naturally in the body and can hold up to 1,000 times its weight in water. This lightweight, the oil-free formula works by attracting water to the skin and contains multiple types of hyaluronic acid.
There's no need to compromise when it comes to finding skincare that is effective and safe. Carrot & Stick takes a tough-love approach to skincare, perfectly balancing the power of plants with cutting-edge science. Not only is Carrot & Stick good for your skin, but it is also good for the environment as the formulas skip harmful chemicals commonly found in skincare products.