Since we're always using our phones, phone cases (and other accessories) are an important part of our lives. They keep our phones protected and can add a touch of personality to them! But, nobody wants to spend $60 on boring Apple cases.
Casely is a popular brand that sells cases and other phone accessories – we'll be sharing our Casely reviews after trying out a few cases!
What is Casely?
Casely is an online tech retailer based in New York that specializes in phone accessories.
From phone cases to phone rings, Casely designs all of their own products and sells them exclusively to their website.
Not only this, but Casely is the only brand in the world that sells a phone subscription box. Yes, you read that right – a phone subscription box.
Now, this doesn't include a new phone every month (sob), but it does include new phone accessories each month (yay!).
Not to mention, they are sent to you for much cheaper than the typical retail price for phone accessories.
Prices
If you skip the subscription and are just looking to buy a thing or two, the average price per item is around $25 for a typical phone case. For phone rings, you can expect to pay $10.
Now, if you're instead choosing to sign up for their unique subscription program, you can now sign up for $15 a month, at a current discounted price.
Casely Subscription: How It Works
If their monthly subscription box has sparked your interest, we don't blame you.
Casely's subscription sends a recurring case picked out for you (you can receive it monthly or every 3 months). It costs $15 a month, which is a way better deal compared to buying the case buy itself, which typically costs $25.
To join, just click the 'join the club' option on their website (or follow this link to make it easier). From here, you will be prompted to provide some info about your phone and preferences.
This info included: what kind of phone you have, what type of case you want (protective or slim), and the weight (lightweight, medium, or heavy).
After this, you are given the option to choose your first style or let Casely surprise you with a random case.
Return Policy
Now, if you receive an item from Casely and don't like it, what can you do?
Thankfully, Casely's return policy states that they will accept returns within 30 days of purchase as long as the item is in its original packaging and in resellable condition.
If you purchase a 'final sale item, you will not qualify for a return.
Casely Reviews
Note: Casely sent me a couple of cases to review.
Having tried three phone cases from Casely, I feel I have a good feel for the brand as far as quality goes. Overall, I've enjoyed all of my cases from them! I received one wallet case that is extremely convenient for on-the-go when I don't want to carry a bag.
This case can hold cash or cards (not to mention this cushions the fall in case I drop my phone). It feels high-quality and has lasted for months.
I received a printed case as well. Ive purchased low-quality cases before where you can just tell they're cheap, and that's not the case with these!
The print is bright and still looks great after a couple months of wear.
Other Customer Reviews
We've gathered a few reviews that shared most common experiences to give you a sum up of the average customer experience with Casely.
"I love the products I have got from Casely! I have six phone cases, and all of them are super cute and protective. I just ordered an AirPods case as well. I love the brand and the products!! Highly recommend." – Audrey B. on TrustPilot
"I love my Casely case! They are so adorable and are good quality, too. There are also so many styles and patterns to choose from, which is what makes Casely so great. They truly fit every vibe!" – Shawna K. on TrustPilot
"My Casely just arrived. I'm in love with it! Very protective and beautiful, definitely will buy more. Thanks, Casely!" – Hany Z. on TrustPilot
Bottom Line – Is Casely Worth it?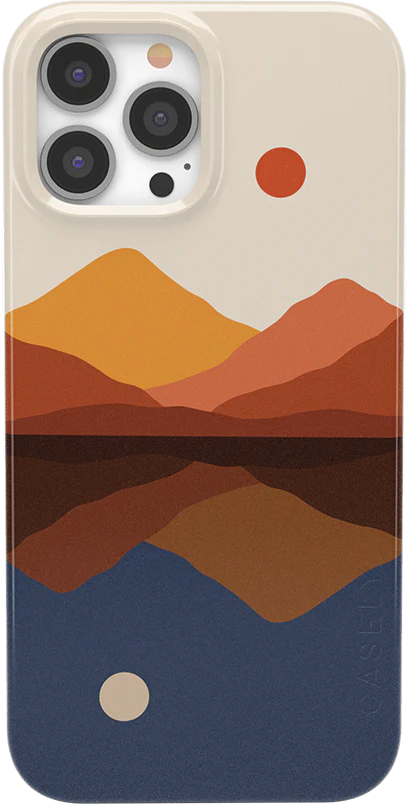 Overall, Casely is a fun, unique, and quality brand. With an average 4-star review, people rave over this tech brand for a reason. Next time you're in the market for a new phone case, save yourself the $60 you'll spend at a retail brand and instead shop Casely.
Opposites Attract | Day & Night Colorblock Mountains Case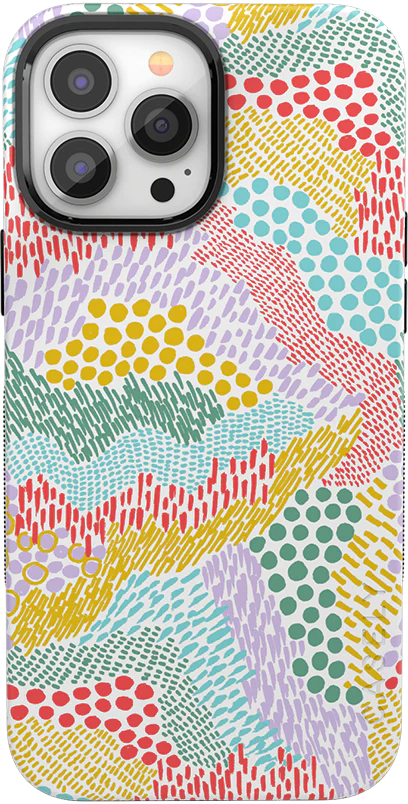 This item is MagSafe® compatible
Prefer the more muted shades of the color wheel than the bright pinks and blues? We've got a case for you, too! If you're looking for something distinct but not too bold, check out this stunning Day and Night Colorblock Case. The simple shapes and complementary colors are perfect for… Read more
Orders are typically processed & shipped within 1 business day.
U.S. Shipping: delivered in 2-5 business days
International Shipping: delivered in 3-8 business days via DHL
To track an order, click here.
Don't love it? Ship it back within 30 days for a FREE exchange (shipping included) or return it for a refund (just pay shipping!)
At Casely, we understand the responsibility that we have to protect the planet and future generations. That's why we've made huge changes in 2021 to make our company even more environmentally conscious. While we know there is still much to be done in the years to come, we are excited to share the sustainability efforts that Casely now has in place:
FSC Certified Biodegradable & Compostable Packaging: All iPhone 13 cases (& new products as of Fall 2021) will be packaged in our brand new FSC-certified biodegradable & compostable packaging
Recycled Materials Recycled Material: All cases are manufactured from 50% recycled TPU materials
Non-toxic materials Non-Toxic Chemicals: All cases are printed with dyes thats are non-hazardous, non-toxic, and eco-friendly.
Charitable Contributions Casely has donated $89,590.00 (& counting!) to environmental causes and organizations through our #EveryCaseCounts initiative
Opposites Attract | Day & Night Colorblock Mountains Power Pod
About the Opposites Attract | Day & Night Colorblock Mountains Power Pod
Opposites really do attract—the eyes, that is! — with this Power Pod MagSafe Wireless Charger. You can keep your iPhone charged day and night—all while looking stylish!
The Opposites Attract Day & Night Colorblock Power Pod sports a beautiful contrast between the daytime and nightfall landscapes. This charger is for the person who won't stop day or night and needs their iPhone to keep up! MagSafe wireless compatibility lets you stay charged worry (and cable) free.
At Casely, we believe your Power Pod MagSafe Wireless Charger should look as good as your iPhone! It's why we've designed the Power Pod so that you can take your MagSafe Wireless Charger with you on the go without sacrificing aesthetics.
Plus, with a robust exterior, you won't have to worry about other laws of attraction—like gravity—damaging your MagSafe Wireless Charger.
Check it out today at Casely.
Power Pod Compatibility
Built-in Magnet: Compatible with iPhone 12 & later (with MagSafe® compatible case). Power Pods can be attached to Non-MagSafe® devices & cases using the Adhesive Magnetic Ring (included)
Wireless Charging: Compatible with Qi Wireless Charging Phones, such as iPhone 8 & later, Samsung, Google, Airpods 2, AirPods Pro, AirPods 3
Corded Charging: Compatible with all devices. Requires USB-C charging cable
Maus haus x casely
Opposites Attract | Day & Night Colorblock Mountains Case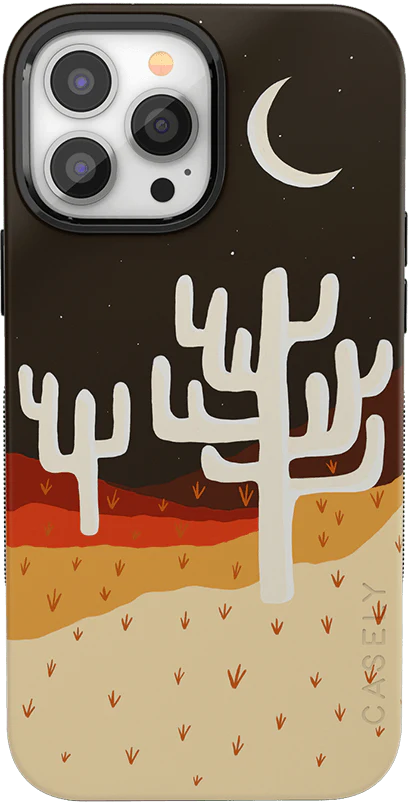 4.9 star rating
4.9 | 1189 Reviews
$30
or 4 interest-free payments of $7.50 with ⓘ
Bogo free with code: bogo-weekend
device
iPhone 13 Pro Max
Looking for Samsung devices? Click here
Select a case type:
classic + magsafe® bold + magsafe®
Fast Shipping & Easy Returns See More
This month your purchase supports HeadCount
Details
specs
shipping
returns
sustainability
Don't love it? Ship it back within 30 days for a FREE exchange (shipping included) or return it for a refund (just pay shipping!)
Desert Nights | Cactus Colorblock Case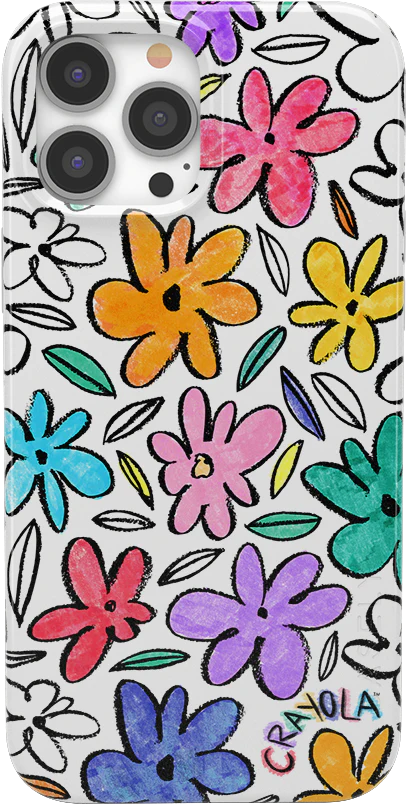 About the Desert Nights | Cactus Colorblock Case
Whether you're a cactus lover or a sucker for starry nights, you'll enjoy the Desert Nights | Cactus Colorblock Case. The unique artwork showcases a lovely desert night adorned by cacti, a crescent moon, and golden to caramel-colored sand. It's a fun, one-of-a-kind case, and you won't find one just like it elsewhere!
Eye-catching to the detail, your iPhone will look good, all while being embraced by the 360° hard shell protection. It also features slip-resistant side grips, ultra-raised front lip protection, and shock-absorbing air pockets. It's a stunning, durable smartphone accessory that looks as good as it works.
We've made this case to fit most iPhone and Samsung models. If you don't absolutely love it, you'll have the option to exchange or return it within 30 days. What are you waiting for? The desert moon is calling. Make the Desert Nights | Cactus Colorblock Case yours today!
A Phone Case Subscription?! How does it work?
Every month (or every 3 months) you will receive an exclusive case that is only available to Casely subscribers. Shipping is 100% FREE on all U.S. orders!
I'm excited! Who picks the cases?
Our awesome team of stylists, graphic designers and Instagram influencers. Stay ahead of the trends and build a wardrobe of cases to have a case for each outfit! You will also get the chance to pick which case you receive if you don't like surprises!
So… What's the catch?
You're stuck with us forever! …Kidding! You can cancel or skip a month anytime! No questions asked.
Orders are typically processed & shipped within 1 business day.
U.S. Shipping: delivered in 2-5 business days
International Shipping: delivered in 3-8 business days via DHL
At Casely, we understand the responsibility that we have to protect the planet and future generations. That's why we've made huge changes in 2021 to make our company even more environmentally conscious. While we know there is still much to be done in the years to come, we are excited to share the sustainability efforts that Casely now has in place: