About Carbon38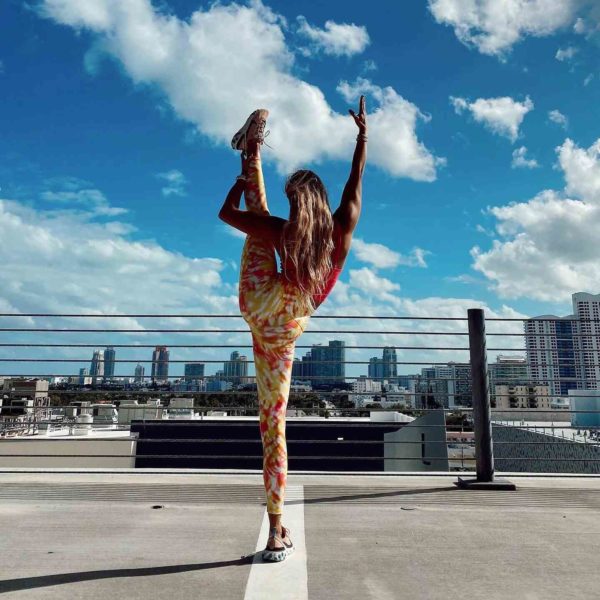 Carbon38 offers stylish and functional activewear to enhance your performance in and out of the gym.
The brand has its own line of workout gear for women, but they also carry popular names in performance wear such as Nike, Sweaty Betty, and Varley.
Carbon38 has been featured in Glossy, Entertainment Tonight, People, Travel & Leisure, Shape, and many other publications and they have an impressive following of 489K on Instagram and 192K on Facebook.
This Carbon38 leggings review will take an in-depth look at the brand and its best-selling activewear, customer reviews, promotions, and more, to help you decide if their apparel is the right fit for you.
Overview of Carbon38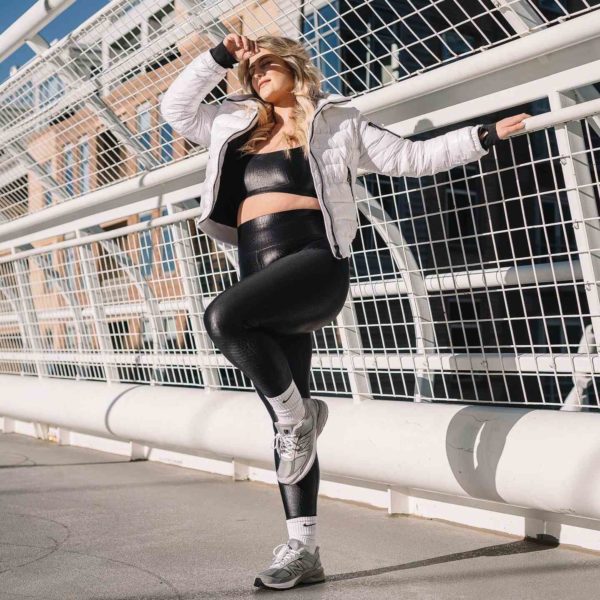 Carbon38 was co-founded by Katie Warner Johnson in 2012, who wants to enhance women's performance in life and motivating them by offering a line of high-quality activewear and curating other similar brands.
Carbon38 carries over 80 global brands from well-known to new and emerging. One of the newest additions being Carbon38 Nux all the way from Italy.
But, their primary focus is on carrying female-founded collections, which currently take up 70% of their list of brands.
Carbon38 has retail store locations in California and New York, but their headquarters are located in Culver City, California.
This Carbon38 leggings review will now walk you through the brand's pros and cons.
Pros
The brand carries a vast number of products from popular female-founded brands
Wide selection of products, from wellness to shoes and clothes (over 80 global brands)
Customer service responds promptly to questions and complaints
Prices on par, or under other high-quality brands
Afterpay option for paying in installments
Extensive sale section
Free U.S. shipping on orders over $200 and free CAD shipping on orders $350+
Fast shipping
Offers international shipping
Happy Returns program for returns and exchanges
Cons
Some customers reported difficult customer service and inadequate quality of leggings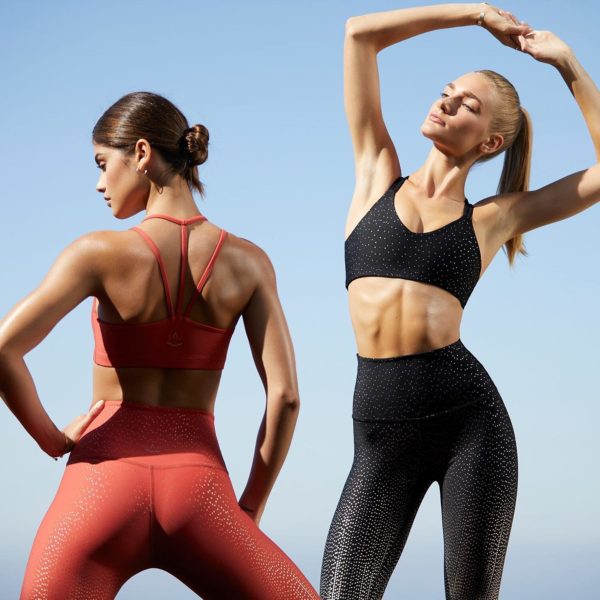 The collections at Carbon38 are designed to support all types of activities. From nutrition supplements to designer slip-ons for days where you just want to kick back and relax, the list of brands cataloged on the site is geared towards bringing out your very best.
With a wide selection including the:
Alala Luxury activewear
Year of Ours fitness gear collection
Both activewear brands reflect Carbon38's mission to be female-led and add diversity to the range of items the brand offers.
This Carbon38 leggings review will now feature the brand's best-selling activewear, including sensible but fashionable leggings, jackets, and shoes.
Carbon38 Leggings Review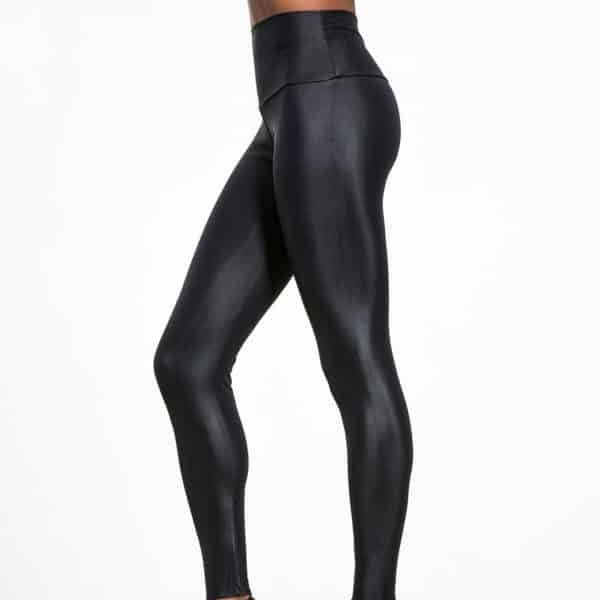 Carbon38 has high-performance leggings which cater to a variety of sports and workouts. You can also introduce these appealing options into your every day, casual-wear outfits.
Whether your thing is squats, cycling, running, or yoga, this Carbon38 leggings review believes you can rely on these leggings to move with you. Offered in vibrant colors and prints, these triple-duty best-selling leggings combine style with function and comfort.
Carbon38 Onzie High Rise Legging Review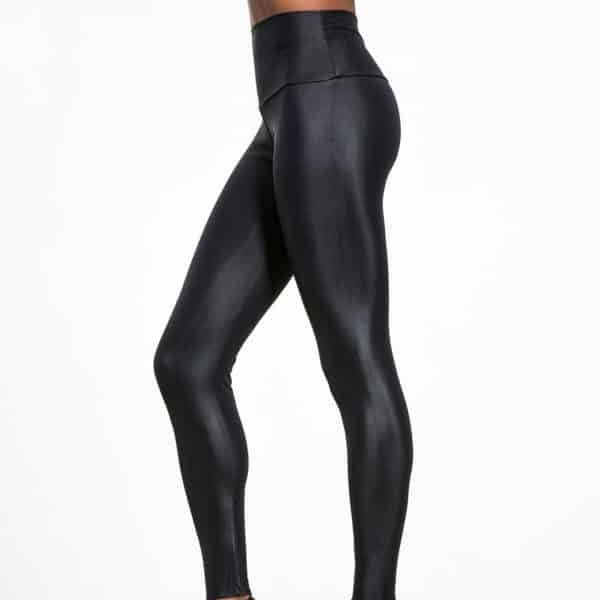 The Onzie High Rise Legging is great for powering through leg-day at the gym (and might even motivate you to skip out less often).
You may also find yourself wearing them with a blouse and leather jacket, or paired with some pieces from the Carbon38 Blanc Noir outerwear.
With a satiny finish, these Carbon38 shiny leggings fit super snug and feature high-waist support to keep you feeling secure while providing a flattering look.
These Carbon38 workout leggings are a great choice for those who like to blend fashion with their workouts because getting sweaty doesn't mean you can't look good.
Note that these leggings are 80% Nylon and 20% Spandex. Blend performance with fashion with the Onzie High Rise Legging for $18 (marked down from $69).
Carbon38 LNA Leopard Legging Review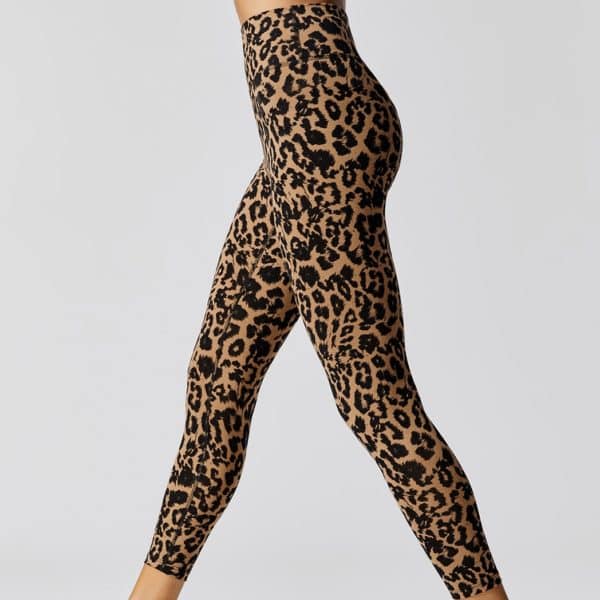 Sleek is the name of the game with the LNA Leopard Legging. These leggings offer compression for support to aid in your ability to run faster and with more agility, just like the cat whose print these leggings copy.
With a slightly cropped leg, the Carbon38 Leopard Leggings feature a wide double-face waistband that helps to smooth out your middle and contour your waist for a slimming look.
This Carbon38 leggings review recommends pairing them with one of the brand's leopard crop tops for a bold, matching combo, or throw on a black sports bra under a loose-fitting white tank for a complementary look.
The fierce LNA Leopard Legging is 87% Cotton and 13% Spandex and sold for $99.
Carbon38 Ribbed Regular Rise 7/8 Legging Review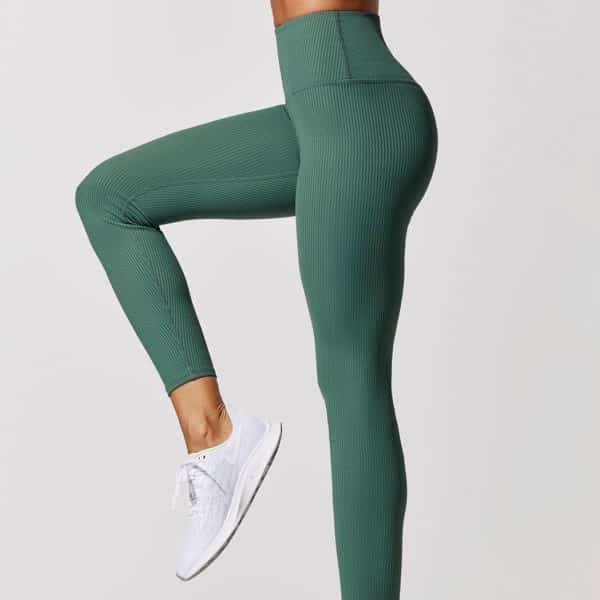 These smooth and minimally detailed Carbon38 ribbed leggings are a great choice for those who usually gravitate towards the basics but want to amp it up.
The ribbing detail adds texture and style, creating a slightly elevated look from the plain black leggings in your closet.
The Ribbed Regular Rise 7/8 Legging is 85% Nylon and 15% Spandex and comes in 12 different colors. This Carbon38 leggings review encourages you to be adventurous and choose one of the vibrant options, like Neon Pink.
Or, if you prefer a classic style, try out the Carbon38 white leggings for a neutral that will pair well with most clothes you own.
The Ribbed Regular Rise 7/8 Legging is designed and made by Carbon38 and has a:
Standard rise
Wide, double-faced waistband
Carbon38's Ribbed Regular Rise 7/8 Legging can be a staple in your wardrobe for just $98.
Carbon38 Nike Court Victory Tennis Skirt Review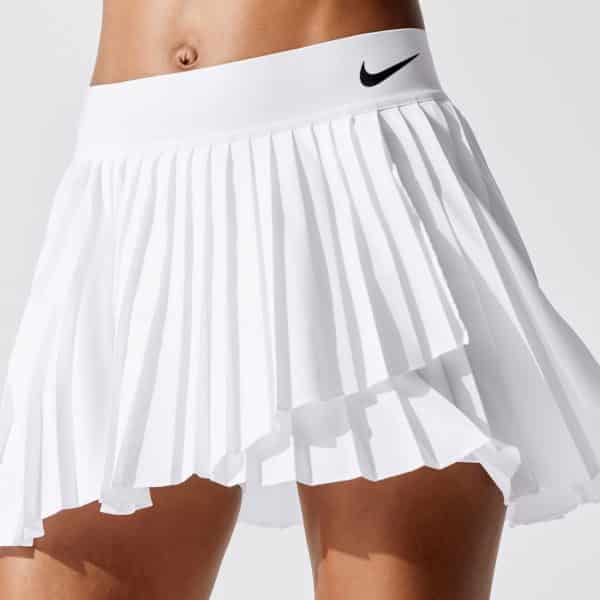 The Nike Court Victory Tennis Skirt might be dainty and evocative of delicate flower petals, but it allows you to smash your opponent on the court.
The skirt allows for maximum movement while keeping you covered with the built-in spandex shorts, leaving room for ample ventilation as you sprint around and work up a sweat.
The shell of the skirt is 100% Polyester, and the lining of it is 80% Polyester. If you're more into shorts only, try the Carbon38 Nike Victory Tennis Short.
With an elastic waistband, the Carbon38 Nike Victory Skirt stays in place so you can focus on the game. This tennis skirt is on sale for $60 (originally for $70).
Carbon38 Zip Up Teddy Jacket Review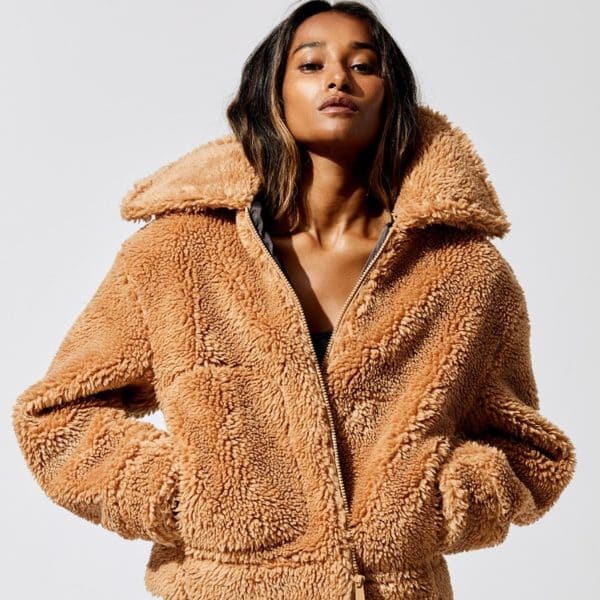 Your house and gym may be heated, but the chilly morning walk between the two will leave you shivering without the Zip Up Teddy Jacket. Throw it on as you rush out the door on your way to that 6 AM spin class.
This jacket is fashioned for ultra-comfortable wear with the wide fold-up collar to pull up around your chin when you navigate your way around city buildings.
It is made of soft Sherpa fabric and a satin interior, with a composition of 70-30% Recycled to Regular Polyester.
This cute Carbon38 Teddy Jacket is only $119 (down from $198).
Carbon38 Women's Nike Sportswear Jacket Faux Fur Review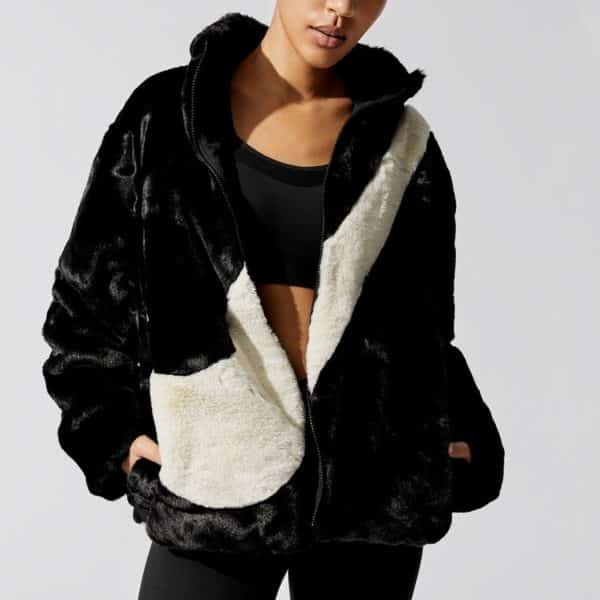 Stay cozy in between your training sessions with the Nike Sportswear Jacket Faux Fur.
Made from Sherpa fabric, this jacket is designed for a roomier fit, but elastics at the cuffs and the hem ensure that it stays in place without riding up your stomach or arms.
Stash your phone and keys in the side pockets, or use them to keep your hands warm. The trendy and warm, 100% Polyester Carbon38 Nike Fur Jacket is $123 (from $175). But, it is currently sold out, so keep an eye out for future restocks.
Carbon38 Shoes Review
The best-selling Carbon38 shoes featured below all come from the Nike line of products. Made with shock absorption, sweat-wicking capability, and comfort, these shoes keep up with your workout routine as well as your leggings and outerwear.
Carbon38 Women's Nike Daybreak Review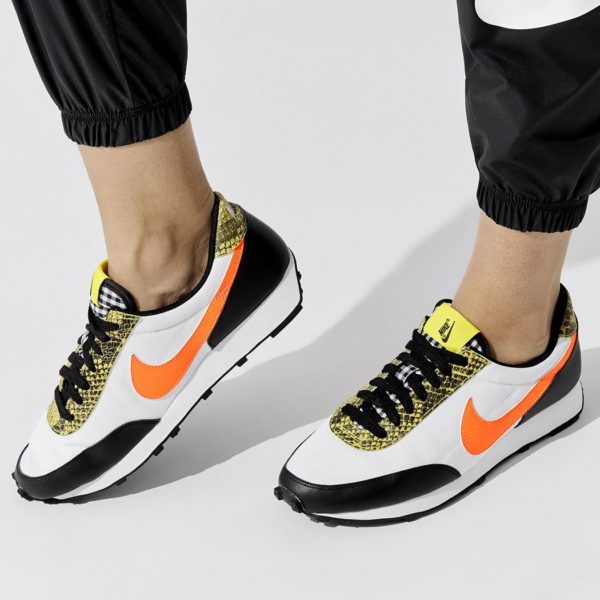 This classic running shoe takes its inspiration from Nike's 1979 vintage style while incorporating modern elements and color palettes. The style of this Women's Nike Daybreak shoe is laden with history, but its lightweight design has crossed many finish lines.
The waffle outsole is made from suede and nylon, featuring a neon yellow Nike checkmark as a nod to modern trends. Slip your feet into a pair of the Women's Nike Daybreak for $90.
Carbon38 Nike Ryz 365 Review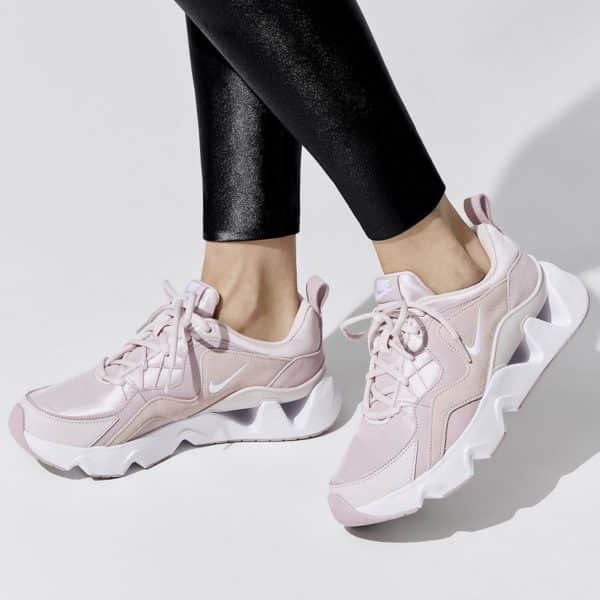 Running takes a toll on our bodies, which is why Nike's innovative cushioning is so important. Larger than the average runner, the Nike Ryz 365 adds a few inches to your height while the sole provides extra protection for your feet and joints.
Featuring a geometric cut-out mid-sole, this running shoe also has a nylon pull tab and the iconic Nike swoosh. If you're drawn by the architectural elements of Nike Ryz 365, order a pair while they're on sale for $23 (from $86).
Carbon38 Nike Vista Lite Review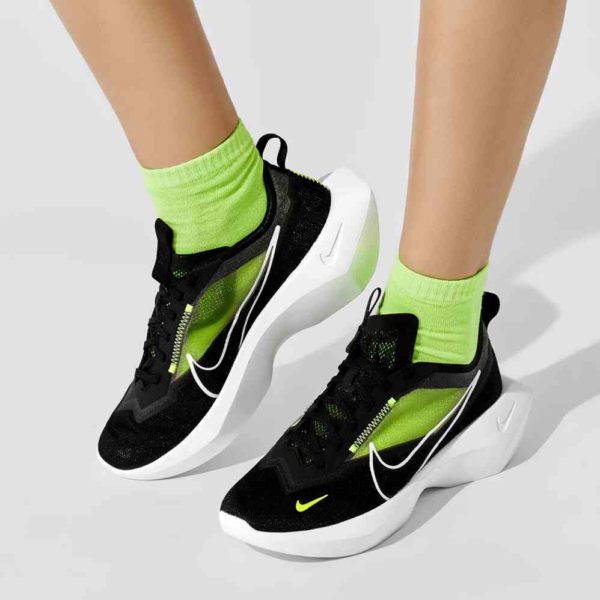 Another one for the runners: The Nike Vista Lite. The wide, extended sole on these displaces impact when you're hitting the pavement.
Meanwhile, the soft foam provides comfort for a cushioned stride. Pair these with the Carbon38 biker shorts and you're ready to go!
The shoe features an open mesh panel, perfect for showing off cute socks, or for airing out your feet. The Nike Vista Lite is currently 30% off, sold for $70.
Carbon38 Reviews: What Do Customers Think?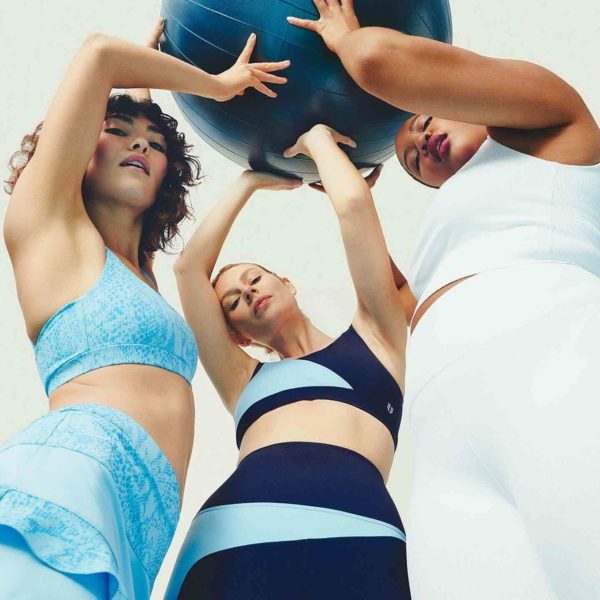 This Carbon38 Leggings review took to the internet to uncover more about the brand and the athleticwear they carry.
In a review by Yogini's Closet, the 7/8 Length Takara Leggings were evaluated on multiple criteria to see if they live up to the hype. In the end, these received ratings like:
Quality: 10/10
Performance: 9.3/10
Fit: 8/10
In the end, the fashion blog gave these leggings an 8.5/10 rating, concluding that:
"I love the performance of the glossy, leather-like fabric. It covers everything needed from yoga to high-impact gym workouts."
Below, you'll find specifically customer reviews sourced from the brand's website, Trustpilot, and Reddit, that discuss topics such as:
Quality
Fit
Function
Shipping
Return process
Once again, the Carbon38 7/8 Leggings have been rated with a high average with 4/5 stars by 93 customers on the brand's official site.
A customer who loves the fabric and fit of these leggings wrote, "The quality of the fabric is exceptional. The ribbing hides any figure flaws."
Another review on the site speaks of their quality wrote, "these are the perfect leggings for working out and running around town! Perfect fit, extremely comfortable, and high-quality!"
Next, a customer on Trustpilot loved her Carbon38 Katara Shine Leggings saying, "They are so cute and I get so many compliments. I had an issue with my leggings after 3 months of light wear that was promptly resolved as soon as I posted my review."
A Carbon38 Reddit thread includes another comment about Takara Shine Leggings which reads, "I have five of their Takara leggings. They are awesome and I always get asked about them at the gym."
Another comment mentioned the effective ordering process, "I've had good experiences with purchasing…Shipping was super quick and exchanging was super easy."
But, Carbon38 scored a 2.8 star average rating from 421 customers on Trustpilot. There were mixed reviews on quality and customer service, but more leaned on the positive side.
A very disgruntled customer wrote, "The WORST customer service experience. Returns are a nightmare…Terrible quality, overpriced and impossible to return."
A different Reddit thread discusses the brand's quality in comparison to LuluLemon, including a review that reads, "Honest review, not worth the money. The quality of their clothing is very poor and nothing compared to Lulu."
Finally, one customer on the brand's official site loved the leggings but wished they offered more support wrote, "the only problem was they didn't compress [as well] as I like."
Is Carbon38 Worth It?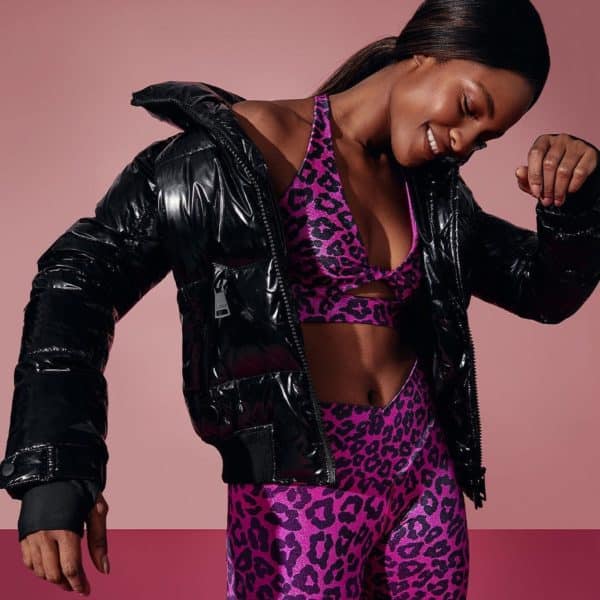 Although the ratings for the Carbon38 are low on Trustpilot, complaints are all addressed by the brand's customer service team. So to me, it seems that they're on top of solving issues.
The main peeve expressed by unhappy customers seems to be about the brand's return process, however, there is an adequate number of satisfied customers that had their concerns taken care of.
But, the quality of their own line of activewear is great, and this Carbon38 leggings review appreciates their focus on including brands that align with their mission to be inclusive and female-led.
They also have amazing sales for their items, including for cool brands like Carbon38 Shop What We Wore What. The best part, these sales are frequent.
Speaking about the price… let's not forget that the brand offers Afterpay installment payments that take the edge off the price tag!
The brand also advertises free shipping on U.S. orders over $200 and uses Happy Returns (an easy way to make returns).
Aside from all the benefits of the brand itself, the leggings, shoes, and outerwear have impressed customers across the board with their style, functionality, and comfort during their workouts.
For all of these reasons and more, this Carbon38 leggings review believes the brand's activewear is worth the buy.
Carbon38 Promotions & Discounts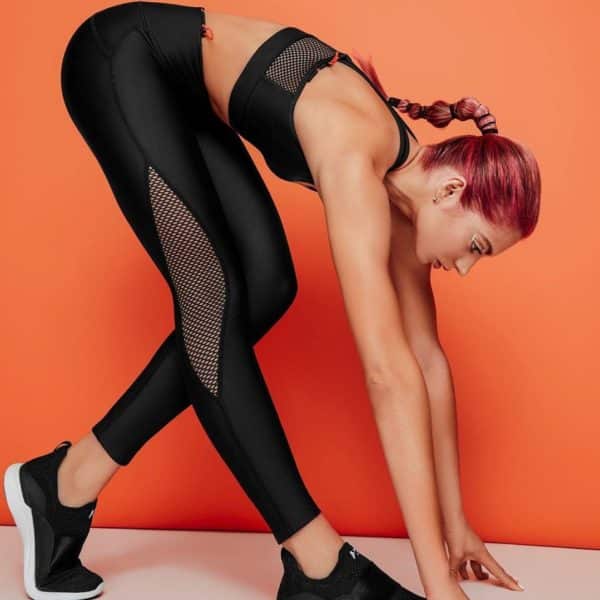 There are currently no promotions or discounts advertised on Carbon38's site, but they do have an extensive sale section.
You can also sign up for their newsletter to hear about discounts, promo codes, and to be notified when items are back in stock. They offer free U.S. shipping on orders over $200 and free CAD shipping on orders over $350.
Where to Buy Carbon38
You can buy the brand's apparel directly at Carbon38.com, or from either of their retail shops in California and New York.
FAQ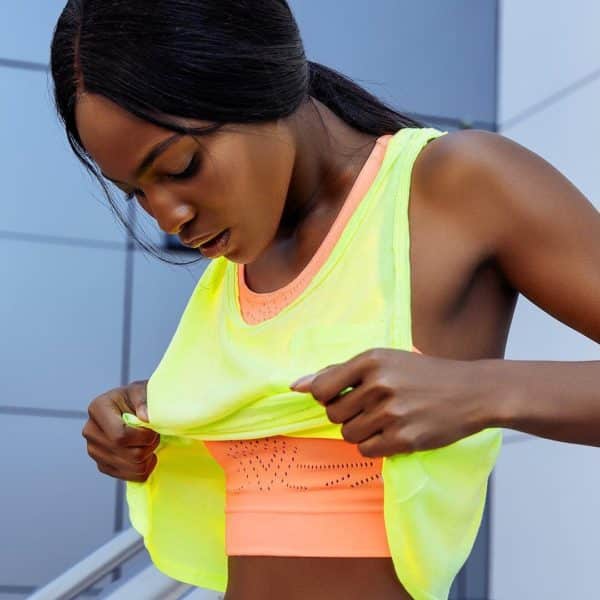 Who owns Carbon38?
Katie Warner Johnson is the owner, CEO, and co-founder of the brand.
What sizes does Carbon38 have?
Carbon38 typically carries the following sizes for their items:
Tops: XXS-XXL or 0-4
Bottoms: XXS-XXL or 25-44
Shoes: 5-11 or 25-42 or XS-XXL
For information on their sizing, refer to the size charts below.
What is Carbon38's Shipping Policy?
Carbon38 offers U.S. and international shipping options. Orders are typically processed within 1-2 business days, and shipping options, times, and costs are listed below:
USA
Economy 6-10 business days $7 or free on orders over $200
Economy Select 3-4 business days $12
Expedited 2 business days $25
Overnight next business day $50
Canada
Economy $10CAD or free on orders over $350
Expedited $40CAD
Australia
Economy $15AUD
Expedited $40AUD
China
UAE
UK
Economy 10GBP
Expedited 25GBP
Rest of the World
$30 flat rate to most countries outside of the US
Use the tracking number provided in your shipping confirmation email to follow your order's progress.
What is Carbon38's Return Policy?
You can return your Carbon38 order within 30 days of when you placed it online. The items must be unworn with original tags attached to be valid for a return.
When you start a return, you have 7 days to ship it back to them. If you ship it after 7 days, you will receive store credit instead of a return.
No returns are accepted without authorization from Carbon38 first. To start a return, head to their Happy Returns page and follow these steps:
Enter your order ID and zip code
Click "Start Your Return"
Enter the items you wish to return and include a reason
Submit your request
Head to your email inbox, where you will have received a QR code from Carbon38
Take your item and QR code to any Happy Returns location near you
If you do not wish to go through their Happy Returns page, you can also return your item by mail. You can do this by logging into your account and heading to your order history.
This Carbon38 leggings review has compiled a list of items that cannot be returned, including:
Items marked final sale
Gloves and arm warmers
Socks and leg warmers
Headbands
Water bottles
Lingerie
Hair ties
Swimwear (if the protective hygiene strip is removed)