About Capezio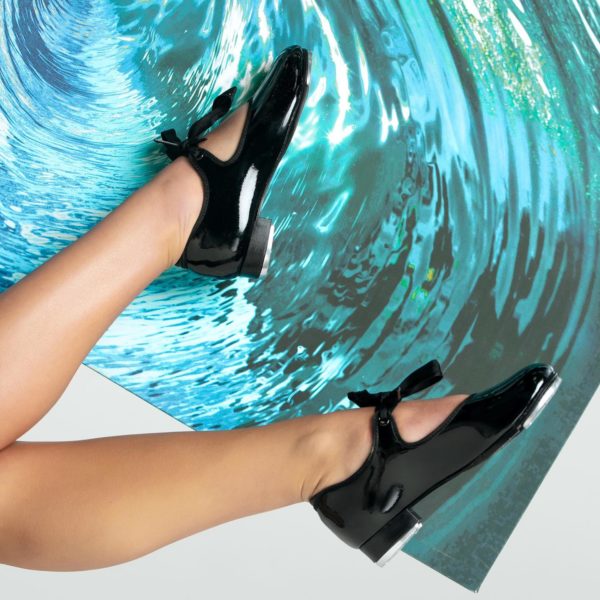 Are you feeling jazzy and ready to glide around the dance floor? If so, this Capezio shoes review will take you through the unisex American dance shoe and dancewear brand for everyone from ballerinas to tap enthusiasts.
With over 130 years in the dance shoe business, Capezio has featured on the pages of Vogue, Elle, and Cosmopolitan. The dance shoe and dancewear brand has also accumulated quite a massive social media following with over 412k followers on Instagram.
Ready to learn more about this long-standing dance-obsessed brand? This Capezio shoes review will take an in-depth look at the brand and its dance shoes and dancewear, customer ratings, promotions, and more to help you decide if their products are worth buying.
Overview of Capezio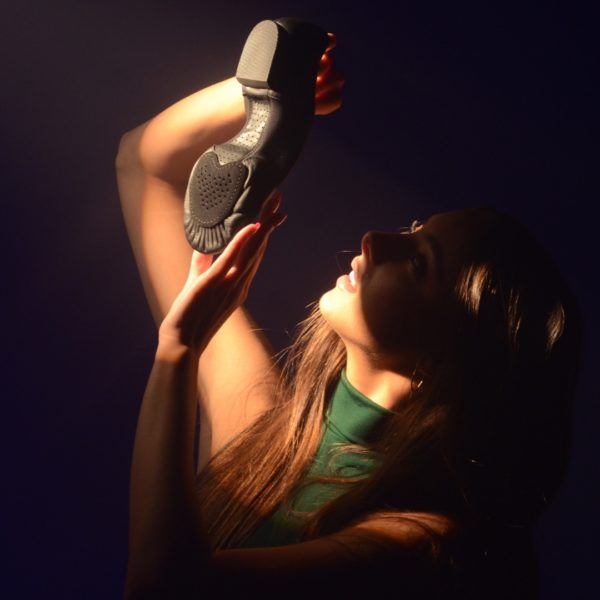 The dance shoes started gliding way back in 1887 when Salvatore Capezio came from Italy to New York City and started a little shoe repair shop right near Broadway.
Things expanded over the years to include their wide range of unisex Capezio dance shoes and eventually dancewear, including everything from leotards to tights. One of the big components of this dance apparel brand is Capezio Cares, their charity that helps to give back and support dance communities around the United States.
Capezio operates out of New York City with two large manufacturing facilities in New Jersey and Florida.
Now that you've learned some background on this family-owned dance shoe brand let's get to the part of this Capezio shoes review where we look at some juicy highlights!
Highlights
Professional grade dance shoes for jazz, ballet, pointe, contemporary, tap, Dansneakers, etc.
Variety of styles and sizes for the whole family
The brand has been in business for over 130 years
Made by experts in the US
Capezio Cares gives back to the dance community
Available to shop at various retail partners
Easy 30-day return policy
What Types Of Dance Shoes Does Capezio Sell?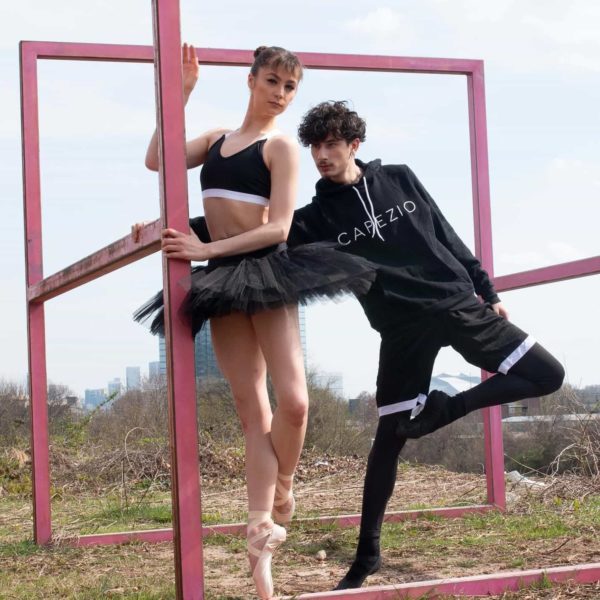 Capezio doesn't just cover one style of dance shoes. They're here to set you up with just about any type of dance shoe that you can think of! Let's look at the many different dance shoes you can find on their website.
Ballet Shoes
Are you just getting your little one started in their first real ballet class, or maybe it's yourself that's trying things out? Whether you're at "Swan Lake" level or just putting on your tutu for the first time, there are Capezio ballet shoes for every experience level.
Tap Shoes
When you think about tap shoes, you often think about the great sound they make as someone dances away in front of you. For the Capezio tap shoes, you'll find the more traditional Mary Jane style, but there are also lots more contemporary and lace-up styles and even ones that produce different tap sounds.
Pointe Shoes
If you know anything about the world of ballet, you know that it's a whole different ball game once you go en pointe. Capezio pointe shoes are all about high performance as they're made with sturdiness and stretch that will help you stay on your toes for hours on end.
Jazz Shoes
Capezio jazz shoes are all about offering jazz dancers the comfort and support they need to perform on stage to a thunderous Broadway hit or something more contemporary, like a street jazz combo. They're both slip-on styles and lace-up to fit any foot or jazz dance style that might strike your fancy.
Character Shoes
Speaking of Broadway, Capezio dancers often find themselves auditioning for different roles throughout their careers. And to perform to their heart's content, they need a solid pair of Capezio character shoes that are versatile, comfortable, and sturdy enough to help them get into the role and truly shine in those dance performances.
Ballroom Shoes
Whether or not you can glide like Fred Astaire, a Capezio ballroom dance shoe is essential for those who have taken up ballroom dance. They work to provide cushion and padding on the inside and a solid heel that produces somewhere stable for your feet to land on with every single sidestep or jump.
Lyrical & Modern Shoes
Feeling particularly emotive in your movement as of late and want to express yourself? If so, Capezio's lyrical and modern shoes exist to help provide you with sturdy and well-balanced pirouette shoes and agile covered style shoes that work to blend the world between dance and emotions.
Dansneakers Shoes
Is your dance style a lot more funky where you maybe end up spinning around on your head half the time? If so, you're probably looking for something that's more sneaker-like but will still provide you with the balance and support you need, which is where the Capezio Dansneakers shoes come into play!
Footundeez Shoes
For those seasoned dancers that need to retain the appearance of going barefoot but still want to protect those often battered up toes, Footundeez shoe supports work to provide protection and stable support for those who go en pointe or experience stress from worn-out dance shoes.
Capezio Women's Dance Shoes Review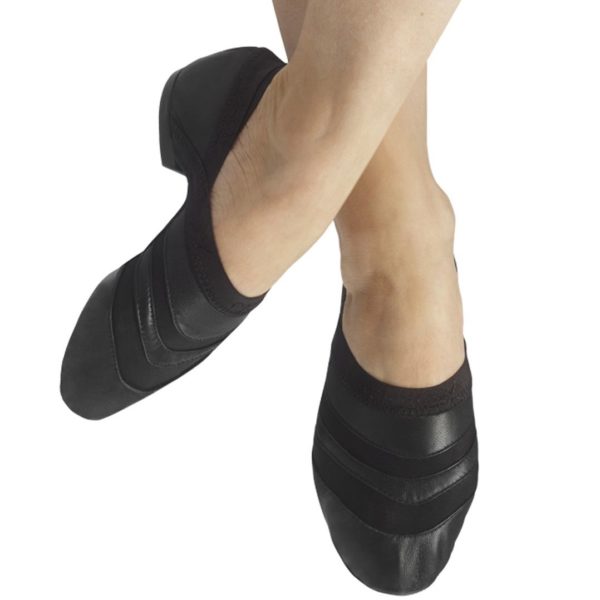 For those who are in the world of dance, there's a sense of dedication and sheer determination that quite often only other dancers truly understand. For dance, you really need the best gear to achieve your goals, and Capezio dance shoes fit the bill. Let's take a look at some of their best-selling women's dance shoes.
Capezio Women's Freeform Jazz Shoe Review
Do the world of jazz and all its quirks and pulsating rhythms call your name? If so, you're going to need the Capezio Women's Freeform Jazz Shoes to indulge in your true calling.
Available in black and caramel in various sizes, these Capezio jazz shoes are a versatile slip-on style that features low sides for comfort and a mesh arch that allows complete flexibility, movement, and breathability.
You also get a fully-lined jazz shoe with foam padded insole and EVA sole patch and heel that works to provide support and structure. There should be no broken ankles with these Capezio jazz shoes on!
The Capezio Women's Freeform Jazz Shoes retail for $57.
Capezio Women's Fierce Dansneaker Review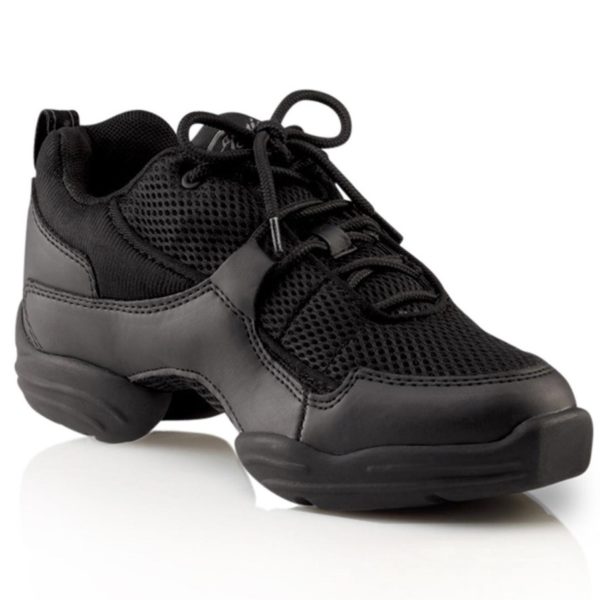 If you're slightly more contemporary with your love of dance and love to experiment and incorporate lots of spins, then the Capezio Women's Fierce Dansneakers will help you achieve all those bold dance goals.
The fierce Dansneakers don't look like your ordinary dance shoes as they're basically a super pumped-up sneaker, hence the name. These feature built-in patented flex points, which give your feet room for movement and supreme cushioning and sole support to ensure that everything is finely supported.
The Capezio Women's Fierce Dansneakers could be yours for $77.
Capezio Women's Pirouette II Review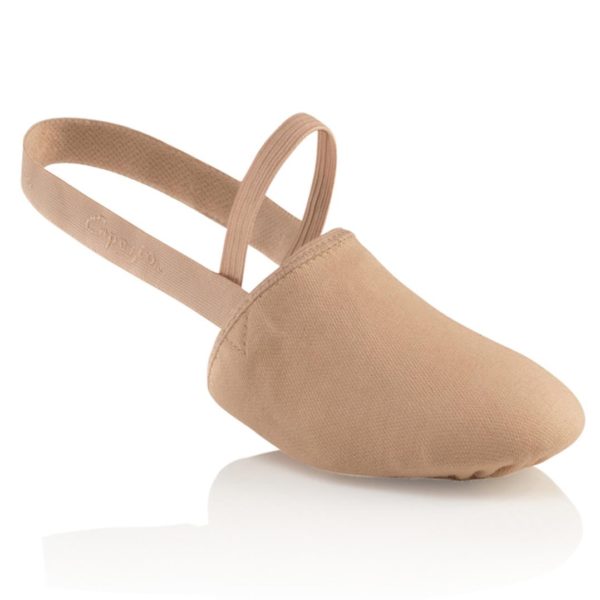 Pirouettes are no joke. So, in order to perform them to their highest potential, you need the best Capezio pointe shoes on the market, and those are the Capezio Women's Pirouette II.
The Pirouette II features a whole new world of support with a mega soft stretch canvas that won't tear at your toes as you glide to go en pointe. Plus, you get elastic features on the side to help with stability and range of motion.
The Capezio Women's Pirouette II cost $23.
Capezio Men's Dance Shoes Review
For the men in your life who are dance obsessed and in need of the best gear, Capezio dancewear can help them navigate the world of ballet, jazz, contemporary, and everything in between. Let's take a look at some of the men's best-selling Capezio dance shoes.
Capezio Men's Canvas Romeo Ballet Shoe Review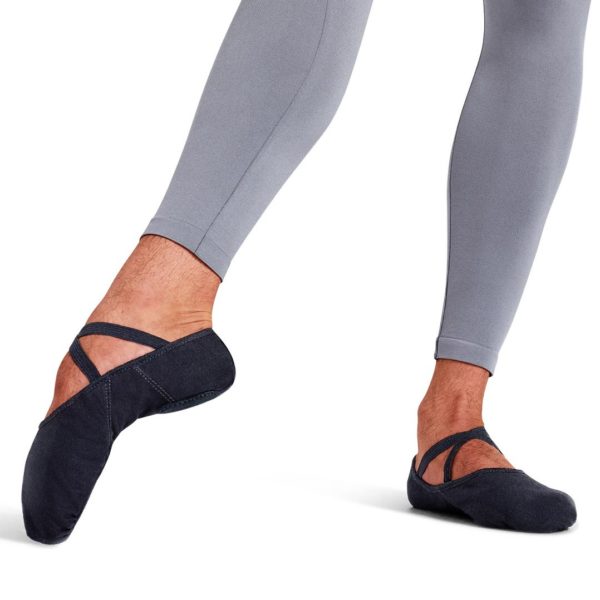 If you're into ballet, you have most likely imagined getting whisked off your feet by a handsome man during the intensely romantic moments of "La Sylphide." Men need supportive ballet shoes, too, and that's where the Capezio
Men's Canvas Romeo Ballet Shoes come into play.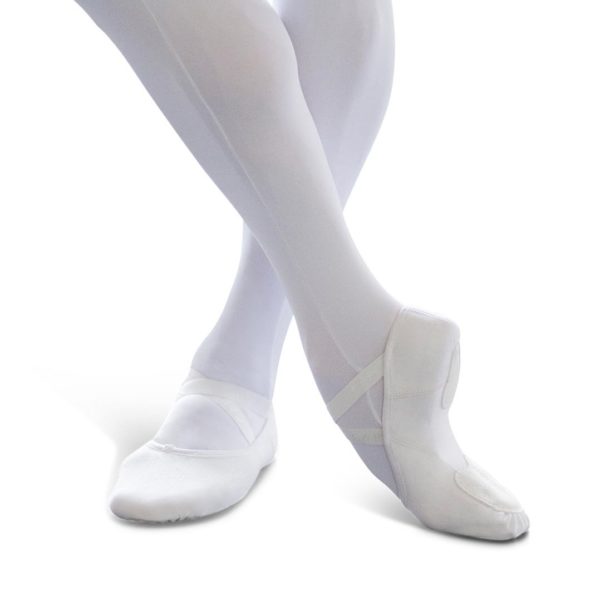 These Capezio ballet shoes for men come in black and white stretch canvas that provides maximum flexibility. There's also a sculpted arch and a trimmed back forefoot padding that works to keep those toes hidden while providing them with a comfortable place to rest.
The Capezio Men's Canvas Romeo Ballet Shoes are available for a super reasonable $32.
Capezio Men's MR James Whiteside Ballet Shoe Review
Are you a principal dancer that's about to make their big debut on stage? If so, the Capezio Men's MR James Whiteside Ballet Shoes are likely calling your name right now.
These Capezio ballet shoes are all about landing every step with the utmost precision with a four-way flexible stretch and the patented seamless arch. The shock-absorbent footbed is specially molded to provide extra support for each and every landing.
Ready to take the stage? Available in both black and white, the Capezio Men's MR James Whiteside Ballet Shoes are listed for $27 (down from $45).
Capezio Men's K360 Character Oxford Shoe Review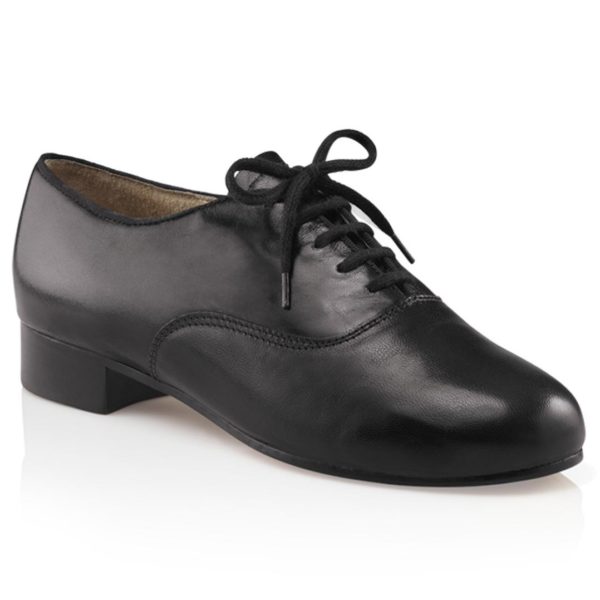 On the hunt for a quality tap shoe or one that will work well on stage? The Capezio Men's K360 Character Oxford Shoe is a super cool customizable option that will get you through any stressful dance review.
These Capezio dance shoes have the buttoned-up appearance of a classic leather Oxford shoe, but you can very easily turn them into a tap shoe by adding on the detachable heel and toe taps! Pretty cool, right?
Plus, you have all kinds of support happening on the inside with foamed padding throughout and an Achilles notch for extreme comfort.
You can score the Capezio Men's K360 Character Oxford Shoe for $352.
Capezio Kids Dance Shoes Review
You probably know the old adage that starting your kid young will help them achieve their goals. Kids who are passionate about dancing need the best tools and shoes to get through. Let's look at some of the most popular styles for Capezio kids' dance shoes.
Capezio Kids Daisy Ballet Shoe Review
Capezio Kids Jr. Tyette Tap Shoe Review
If your little one is really into tapping those toes to a rhythm, the Capezio Jr. Tyette Tap Shoes are an adorable option for kids.
Available in classic black, white, and caramel, these shiny PVC leather Capezio tap shoes are super flexible and feature easy toe and heel taps that are gentle yet effective. Aesthetically speaking, there's also a super cute tied bow on the front closure for an added bit of pizzazz.
These Capezio Kids Jr. Tyette Tap Shoes are super affordable at $33.
Who Is Capezio For?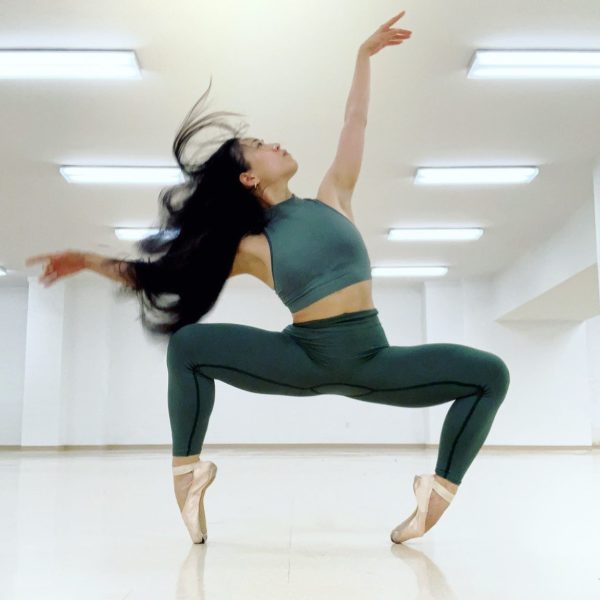 For those that believe "dancing is poetry of the foot" and take dance classes, Capezio is the place to do your shopping for everything from the best tap shoes to pointe shoes. They have a variety of colors, styles, and sizes for men, women, and children, with sizing available for toddlers even.
And you don't have to be a prima ballerina to shop at Capezio, as they even have Dansneakers for those who enjoy more contemporary hip-hop dance styles. Plus, you can also find other necessities, such as Capezio tights in a variety of sizes and colors, as well as Capezio bags to carry it all home.
Comparison: Capezio vs. Bloch
Since the market is so vast nowadays, it only seems fair to look at one of the competitors for this Capezio shoes review.
Bloch is another long-standing dance shoe and apparel brand with roots in Australia and Europe.
Let's look at how these two dance shoe brands are similar.
Both dance shoe brands provide both adult and kids dance shoes for everything from ballet to jazz to contemporary.
You can also find dancewear, such as tights, leotards, tutus, etc., on both websites.
Both Capezio and Bloch now feature more lifestyle apparel and gear for yoga and athletic wear.
There are some ways that Capezio and Bloch differ, though. Let's have a look at how.
Many price points are higher at Bloch, with Capezio offering more affordable dance shoes.
Bloch offers free shipping for orders over $50
Capezio offers more ways to earn rewards and extra savings while shopping on their website.
All in all, these two dance shoes and dancewear brands are very similar, even in how they got their start. But, if you're looking for more affordable quality dance shoes, Capezio may be the better option.
Capezio Reviews: What Do Customers Think?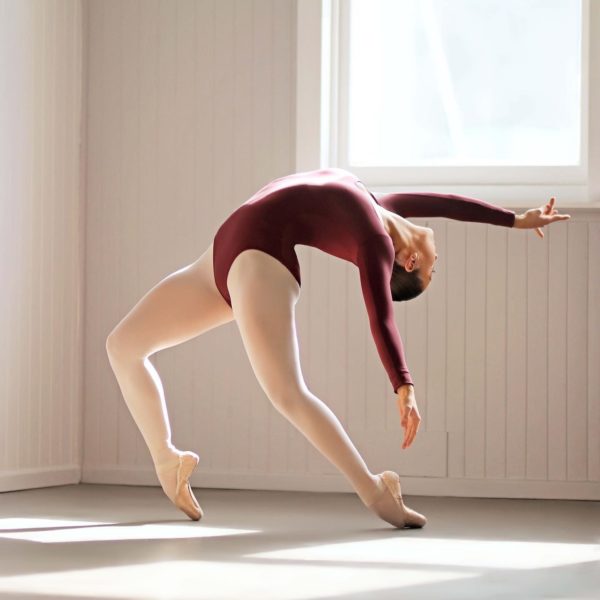 Since dance is all about movement and expression, it only seems fair to pause for a moment and consider the Capezio shoes reviews online and what people shopping this brand has to say about the brand's dance shoes and apparel.
First up, let's head to their website and check out the customer reviews and ratings of some of the most popular Capezio dance shoes.
Capezio Ballet Shoes Leather Juliet Shoe: 4.6/5 stars out of 122 Capezio shoes reviews, with one customer noting, "I love the Juliet for ballet class."
Capezio Tap Shoes Fluid Tap Style: 4.6/5 stars out of 68 customer reviews
Capezio Jazz Shoes Kids E-Series Slip-On: 4.7/5 stars out of 22 reviews, with one shopper claiming they're "super comfortable and easy to slip on"
Capezio Tights Women's Soft Transition Tights: 4.8/5 stars out of 251 customer reviews
A lot of the Capezio shoes reviews left on the brand's website are by happy customers that are either dancers themselves or are shopping for someone in their life that is dance obsessed. They almost always note the comfort, superior quality, and how great Capezio dance shoes work for class time and performances.
Another cool thing about Capezio is that they constantly expand their line and move it forward into more modern times. For example, for those who are into the whole hip-hop dance scene, they have their popular Capezio Dansneakers.
On Amazon, the Capezio Unisex Canvas Dansneakers sits at an average of 4.4/5 stars out of 682 Capezio shoes reviews. One customer left a review that said:
"Perfect size. My feet are narrow and I longed for a dance sneaker that held well for street performances, Easy to clean and let's my point live it's best life! Also very sturdy to go on point. Turns well on all surfaces and remains looking fine once you maintain cleaning it if used outdoors."
In terms of customer service, there are Capezio stores located around the United States. Most customers who left Capezio shoes reviews note that they're always helped in a prompt and friendly manner and leave with quality Capezio dance shoes in tow.
One customer left a review on the brand's Facebook page discussing their experience shopping in-store. It said:
"Had a wonderful experience at the Capezio Milford store today. Excellent customer service for both of my two children. Will definitely be back again. Highly recommend! Easy to get to. Lots of various shoes in stock, including Irish Step and accessories."
Overall, it seems as though Capezio hits the mark time and time again with their professional-grade dance shoes and dancewear that are equipped to take everyone to the top of their game.
Is Capezio Worth It?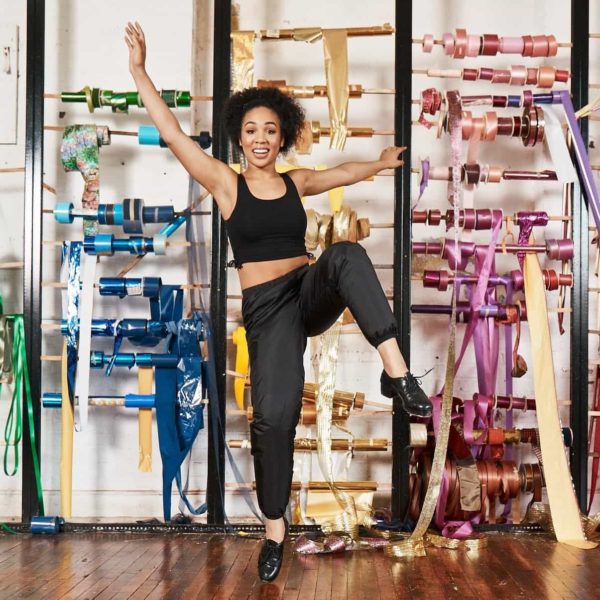 Are you trying to decide where to get your next pair of dance shoes from? Looking at all of the positive Capezio shoes reviews left by dance enthusiasts or parents shopping for their young ones, this dance shoe brand has a lot to offer. All of the superior quality Capezio dance shoes for every style under the sun.
There are many different ways to get extra discounts and savings while shopping on the brand's website. They also have an easy 30-day return policy should you choose the wrong size. So, overall, if you're enrolled in dance and need to replace your battered and loved pointe shoes, we can't think of a better place than Capezio.
Capezio Promotions & Discounts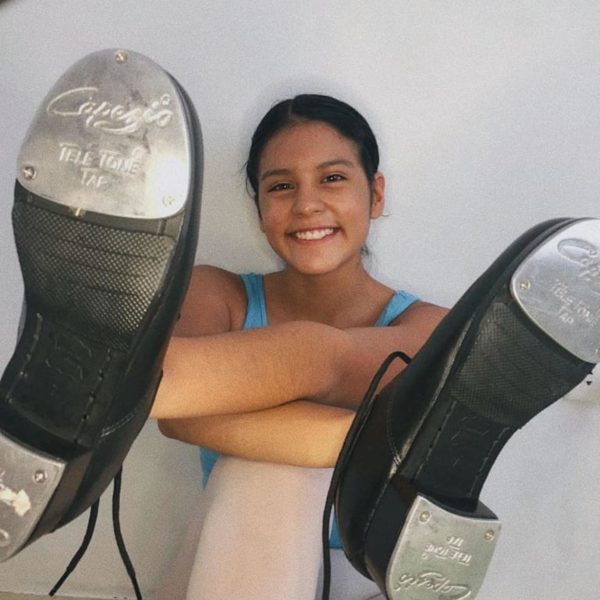 Are you looking to get a deal on your next pair of Capezio ballroom shoes? There are a few different ways to save money while shopping on their website.
You can sign up to receive their email newsletters on their website to receive special deals and promotions in your inbox
Right now, there's free shipping on all US orders (excluding Hawaii and Alaska) over $50
You can sign up to receive Capezio Texts straight to your phone for more exclusive deals
There's a Capezio Club rewards program where you earn points with every purchase and redeem your points for extra discounts and gifts
There's also a sale section to shop on their website that features items up to 50% off
Where to Buy Capezio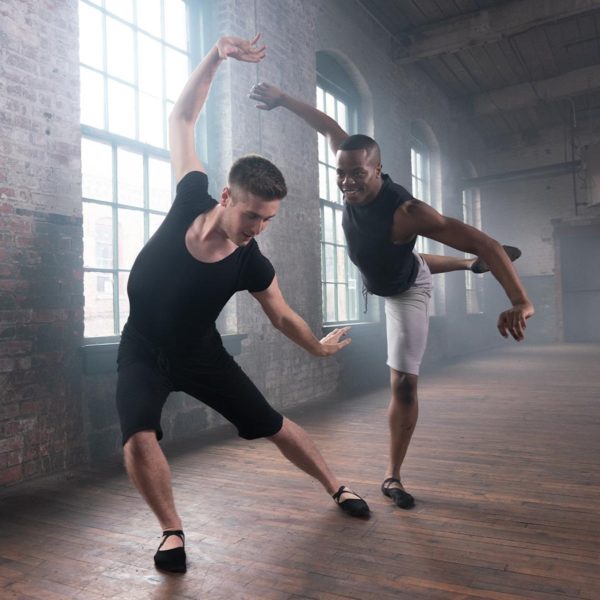 Dancing your way through life? You can shop exclusively for Capezio dancewear and shoes on their website capezio.com. You can also shop their dance shoes in person at retail stores across the United States.
You can also find Capezio dancing shoes at various retail partners, such as Amazon, Walmart, and local dancewear and shoe stores near you.
FAQ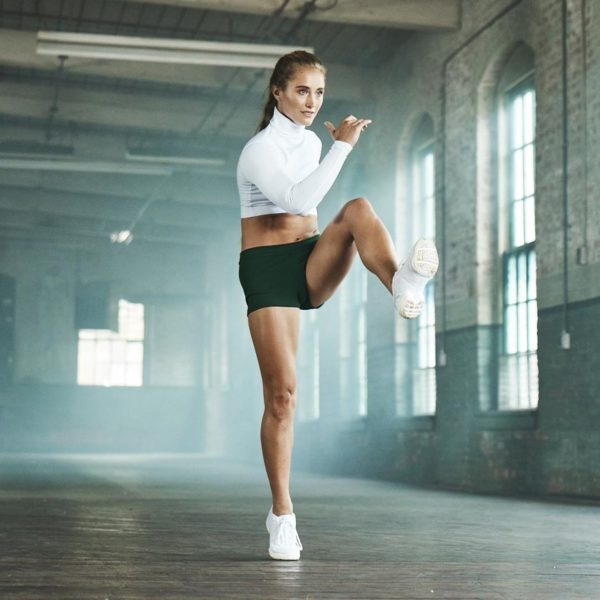 When was Capezio founded?
Capezio Shoes began way back in 1887 when Salvatore Capezio, a young immigrant from Italy, opened a small shoe repair shop in New York City. Things blossomed and expanded over the years to eventually become one of the nation's top dance shoe and apparel brands.
Does Capezio make custom shoes?
Yes, Capezio Shoes is proud to offer customers custom-made shoes for various dance styles. All you have to do is fill out the form on the website with your information, and they will get back to you within one business day.
What is Capezio Cares?
Capezio Cares is the foundation component of the brand. They've donated to various non-profits over the years, and they also fund an annual dance award to help recognize the hard work of those in the dance community.
Where are Capezio products made?
Capezio Shoes has two main manufacturing facilities located in the United States. One of them is in New Jersey, and the other is in Florida.
Do Capezio Shoes fit true to size?
Capezio dance shoes are said to fit snug while your toes lay flat and near the end of the shoe. If you have any trouble figuring out what size you need for your dance shoes, you can visit the size chart on their website for guidance.
What is Capezio's Shipping Policy?
Capezio Shoes proudly offers free ground shipping to orders in the United States over $50. Orders below that have a flat shipping fee of $7.
Expedited shipping is available for additional charges. Capezio ships using UPS, and you can use these four other options:
UPS Ground Shipping: $10
UPS 3-Day Select: $20
UPS 2-Day Air Shipping: $30
UPS Overnight Air Shipping: $40
There are additional fees for shipping to Hawaii and Alaska.
International shipping is not available at Capezio Shoes. They also do not deliver to PO/APO boxes.
Most orders ship out on the next business day. Capezio Shoes does not ship out on weekends or holidays.
What is Capezio's Return Policy?
Capezio Shoes is happy to offer customers a 30-day full refund policy on items purchased from the website.
Any items that show signs of prolonged use, such as scuffs on the soles or marks or stains on the clothing, are not eligible for a refund. Any items that appear to have been worn will be returned to the customer.
Once you receive approval for providing a reason, you will be emailed a return merchandising authorization (RMA) as well as a prepaid shipping label.
Once you package up your return, you can take it to your local UPS drop-off spot. Once your return order arrives at the warehouse, you will receive a confirmation email noting your return credit. It may take up to 30 days to process.
Any items purchased from Capezio online cannot be returned to a retail store. For full details, we encourage visiting the brand's website.