About Bonobos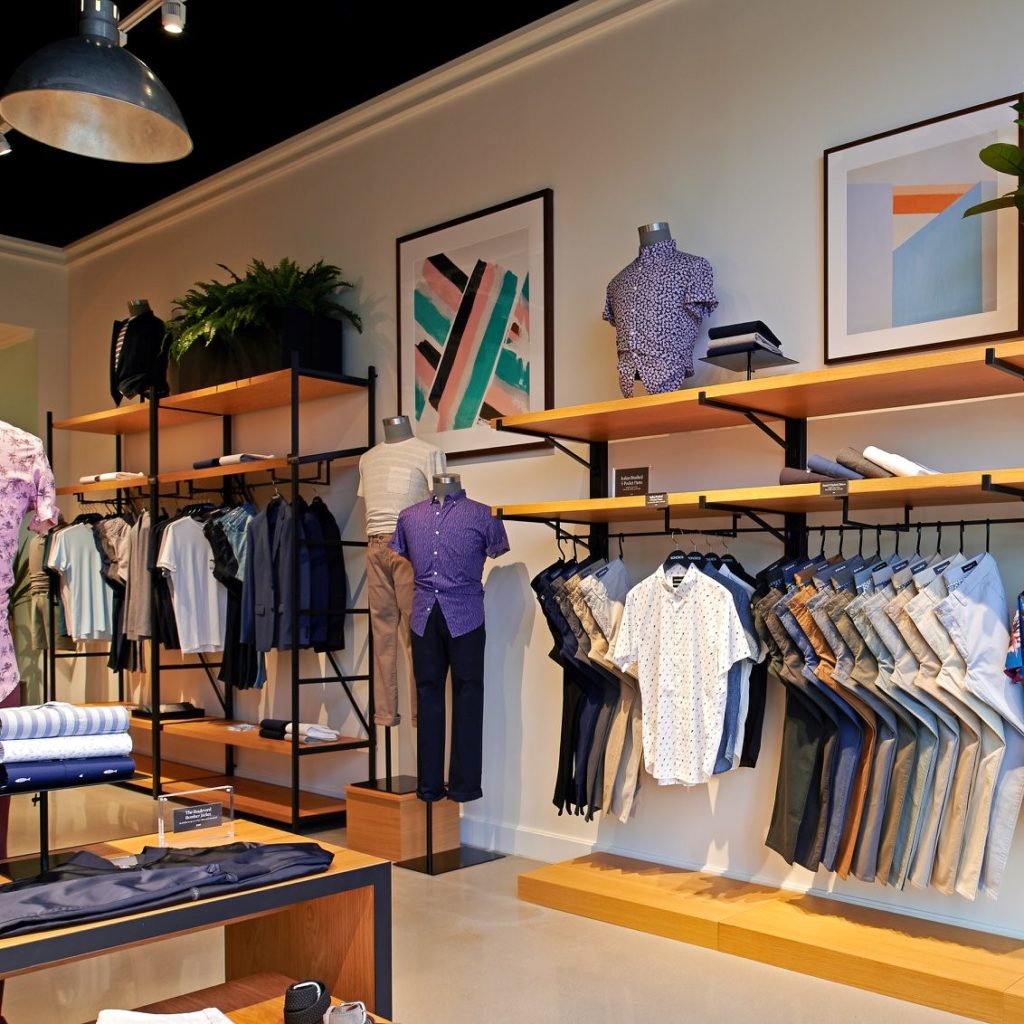 Bonobos is a clothing line that is focused on providing men with the perfect fit. Offering better quality clothes that work with their bodies rather than simply falling around them, the company's collection now offers pants, jeans, swim trunks, shirts, golf wear, and more.
Now owned by Walmart, Bonobos has certainly made a name for itself in the world of men's essentials. Its clean cuts, vibrant colors, and fun patterns have garnered the attention of 147k followers on Instagram, 381k on Facebook, and even 22k on YouTube!
Ready to upgrade your wardrobe with some high-quality finds? Read this Bonobos review to learn more about the brand, its collection, prices, customer feedback, and more. By the end, you'll have all the info you need to decide whether or not to hit "add to cart."
Overview of Bonobos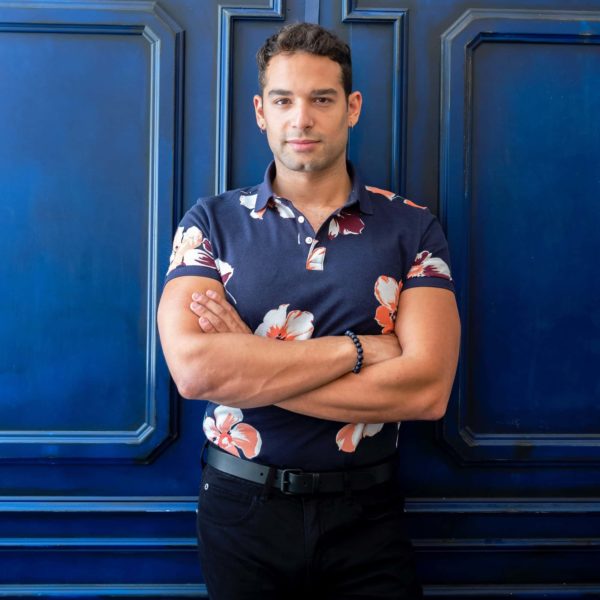 Founded by Andy Dunn and Brian Spaly, Bonobos launched in 2007 with a mission to "give men a completely different product and shopping experience: better fitting, higher quality clothing, in new and imaginative ways." The brand has stood by this mission, building its business around its Guideshops, fast delivery, and excellent staples that will keep you coming back.
The company's products are made in Philadelphia and are now shipped internationally to a growing list of available countries. Bonobos's expansion has led to a partnership with Nordstrom, bolstering business and bringing a new wave of customers to the ever-trendy brand.
In 2017, Bonobos was bought out by Walmart, a move that the CEO Andy Dunn was quite excited about as it would provide the brand more money to expand its inventory and styles.
Bonobos has a solid following of clients who preach its products to all who will listen. With that in mind, let's lay out some highlights:
Highlights
Hundreds of different styles for men—including chinos, jeans, golf pants, khakis, shorts, polos, button-ups, socks, and more
Multiple fits to choose from, such as tailored, athletic, or straight
Inclusive size ranges
In-store locations available
Multiple promotions available
Financing options available through Affirm
Offers international shipping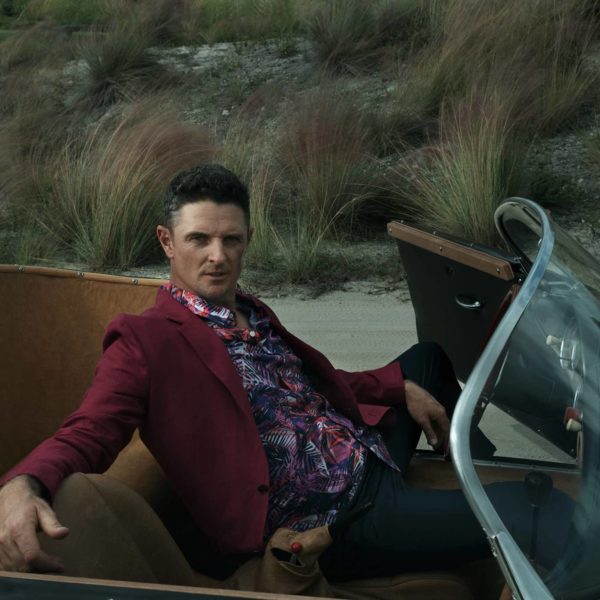 Up next, this Bonobos review will introduce you to some of the brand's most popular pants, shorts, jeans, suits, and socks.
Prefer to pay in instalments? The company offers Affirm as an alternative payment method!
Bonobos Pants Review
Pants are the foundation of what this company has to offer. Designed to fit perfectly, you'll find khakis, chinos, joggers, and golf pants on its website. This Bonobos review will now cover the top-selling options.
Depending on what style of Bonobos pants you're looking for, there are different sizes available. Most options are offered in lengths 28-36 and widths 28-40, with some extending to waist size 54. If you're specifically looking for plus options, check the "Extended Sizes" category.
Bonobos Stretch Washed Chino Review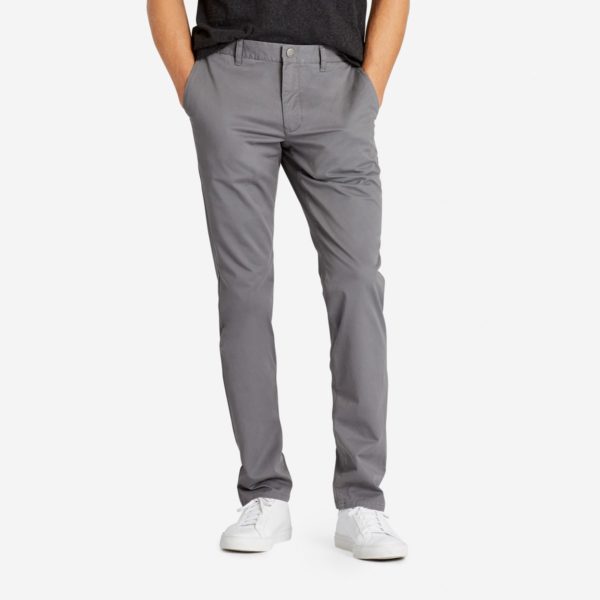 Whether you're heading to the office, a dinner date, or a casual wedding, a solid pair of well-fitted chinos is an essential that every man should have in his wardrobe—trust us. The Bonobos Stretch Washed Chinos fuse style and comfort to ensure ultimate versatility.
Available in 25 colors, you'll find a style for any occasion. Like to keep it classic? Opt for jet black. Like to stand out from the crowd? Pink opal will be more your vibe.
Customers can also choose from five different fits, ranging from tailored to straight. No matter which option you choose, all chinos include 2% Lycra, a stretch cotton, designed to give you your desired fit.
The Stretch Washed Chinos are available for $99, but color options bluest skies and olive brown are on sale for $89.
Need something for tee-time? Check out the Bonobos golf pants.
Bonobos The Off Duty Pant Review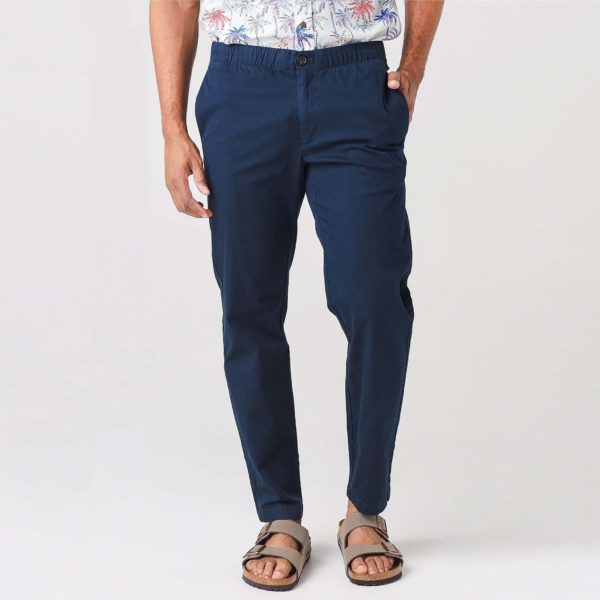 Weekend brunches, picnic dates, barbeques with the in-laws—all excuses to have a comfortable pair of pants that still exude a popper fit. The Bonobos Off Duty Pant looks as stylish as any pair of chinos but offers the comfort of the joggers you love to wear around your home.
No need to worry about changing before going out. Offered in 14 colors, shoppers can choose between short, regular, and tall lengths to ensure a proper fit, without actually having to get them tailored.
These pants feature a stretchy elastic waistband. So, Bonobos recommends sizing up if you prefer a looser fit, but down if you prefer a slimmer look.
This classic design is available for $99. But, why not start off your collection with the building block of any wardrobe—the black pair is currently on for $89.
Bonobos Shorts Review
Summer is all about good times and the best times come with the best comfort. Slip on a pair of Bonobos shorts to keep cool and feel that summer breeze on your legs. These featured best-sellers will be joining your collection in no time.
Bonobos Stretch Washed Chino Shorts Review
Designed for fans of the classic chinos, the company listened to what the people wanted and created the Bonobos Stretch Washed Chino Shorts. Perfect for your spring or summer style, these shorts are made with that 2% stretch fabric that really makes all the difference.
Customers can choose how long they want these shorts, too. Like to show off some leg? Opt for the 5" length. Want to cover up? The 11" should reach your knees. For everyone in between, there are 7" and 9" options, too.
Pick out a few options from the 21 available colors and grab these Bonobos chinos for $79 each. Hint: green glass and coastal slate are currently on for $69.
Looking for something more formal? Check out the full-length pants in the Bonobos suits collection.
Bonobos Tech Chino Shorts Review
Designed with commuters in mind, the Bonobos Tech Chino Shorts are made to protect you from inevitable summer sweat stains. Made from a cotton and polyamide mix, these shorts will let you wipe away any moisture, not giving liquid the slightest chance to stain.
Whether you're making your way downtown with a brisk walk, or out for a casual stroll, these shorts are just what the fashion designer ordered. Bringing athleisure to a new level, you can easily pair the navy blue or khaki design with a simple belt and elevate your look. In other words, these shorts are incredibly versatile.
At their current sale price of $78 (regular $98), there are 11 colors for you to stock up on. And, customers can opt for a 7" or 9" inseam.
Bonobos Jeans Review
Up next, this Bonobos review will introduce you to the brand's top-selling jeans. With lightweight, stretchy, and heavier-duty options for sale—this lineup will give you a peek at what's available.
Most of the Bonobos jeans are available in sizes 28 through 40, with some in extended sizes up to 54. Customers can also choose from 28-36 in length.
Bonobos Premium Stretch Jeans Review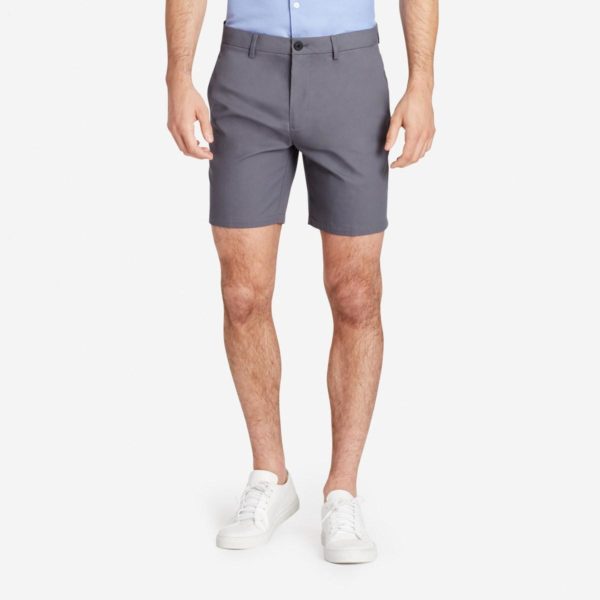 If you don't believe that jeans can be comfortable, we challenge you to try the Bonobos Premium Stretch Jeans. Designed to be soft, stretchy, and sleek, these pants are made from a blend of cotton, polyester, and elastane for ultimate comfort.
These casual jeans can easily be paired with a button-down and blazer to elevate your style to business casual, or worn with one of the plain Bonobos shirts for a sleek yet comfortable weekend look. The best part? Shoppers can choose from five fits, ranging from tailored to straight.
Available in 10 different colors, add the Premium Stretch Jeans to your wardrobe for $149.
Heading to the beach? Check out the collection of Bonobos swim trunks for some vacation-ready items.
Bonobos The Blue Jean Review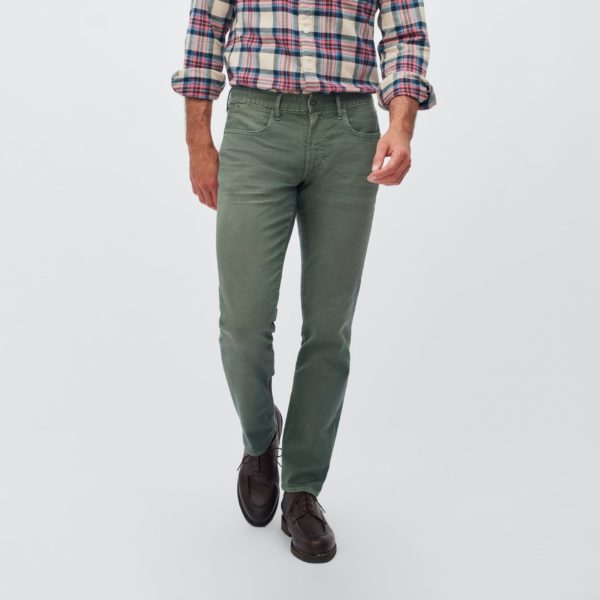 Here's to a fitted pair of jeans that provides the perfect amount of stretch. The Bonobos Blue Jean feels as though it was made for you from the first time you try it on. With no stiff sides to break in, this dark wash jean is ready for any casual or semi-formal affair.
Designed with an athletic fit, these jeans taper at the knee to give you a fitted look without the material stretched too tight. Now available for $38 (regular $98), you'd be wise to take the deal while it's available.
Bonobos Suits Review
Whether you're dressing for a wedding, interview, or day in the office, you can't go wrong with having a staple suit on hand. This section will feature the best-selling options, fit for a variety of events.
Bonobos Jetsetter Stretch Wool Suit Jacket ReviewJetset and trend-set with the stylish Bonobos Jetsetter Stretch Wool Suit Jacket. This piece was designed to "suit" all occasions. Offering style and comfort in a slim fit, the slight stretch fabric combined with wool provides relief from traditional stiff jackets while still holding the ever-important shape.
Available in 10 different colors, this suit jacket also features notch lapels for a modern look. It also comes with an interior pocket that is the perfect size to hold your passport while you fly off to your next business meeting.
Choose from four different fits, and then add the $350 Jetsetter Stretch Wool Suit Jacket to your cart.
Bonobos Foundation Chambray Suit Jacket Review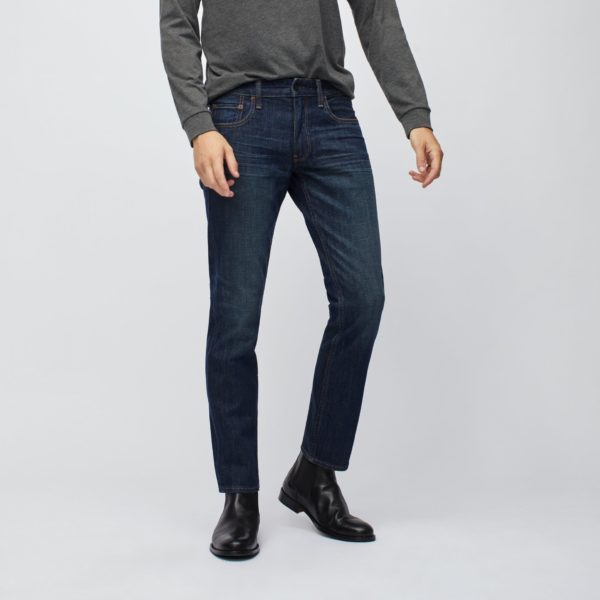 Stun everyone at your summer occasions in the Bonobos Foundation Chambray Suit Jacket. Designed with a slim fit, this suit comes in four lighter colors—perfect for a sunny weekend wedding.
The tapered waist and trim chest slims your look and will have you at your best for whatever event you need to attend. This item is on sale for only $115, from $350
Bonobos Socks Review
There's a large list of clothing items often overlooked, but Bonobos socks will not be one of them. Up next, we'll include some featured best-sellers that are sure to bring you cozy comfort in your everyday life. For size, customers can choose between S-M (shoe sizes 6-9) and M-L (sizes 9.5-11).
Bonobos Soft Everyday Socks Review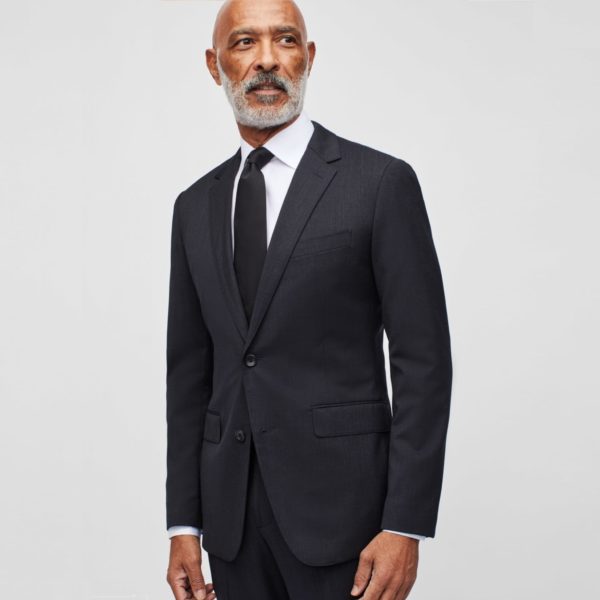 We get it—socks can be boring. Most often, they're plain, stiff, scratchy, or have holes. If this sounds like your sock collection, let this Bonobos review be your sign to upgrade.
The Bonobos Soft Everyday Socks come in 35 different colors and designs. Want something classic for the office? Opt for navy or black. Like to spice things up? Try the pink sharks or green t-rex geo patterns.
Made from Pima cotton, polyester, and spandex, these socks are made to be light, cool, and cushioned. Get these Bonobos men's socks for $15 each, or stock up with two or more pairs to get 30% off. And five select patterns are currently available for $12.
Is Bonobos an Ethical Brand?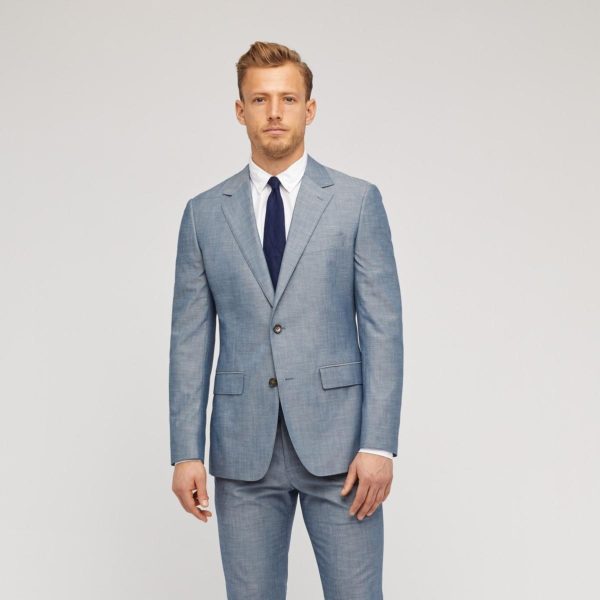 The brand is listed on rating websites like Knoji as being made with eco-friendly materials and cruelty-free practices. That said, this Bonobos review found no information on its website about sustainability goals or commitments to its employees, leaving the company more ambiguous than others.
Who is Bonobos For?
Bonobos is strictly a men's fashion line, focused on providing a perfect fit. No matter your style, the brand offers a wide range of products that should be appropriate for any season, event, or aesthetic. And, it offers an inclusive size range, with some products offered in a 52 waist or 4XL.
Comparison: Bonobos vs. Banana Republic
By now, you're probably wondering how our featured brand compares to other menswear retailers. So, this Bonobos review decided to host a friendly competition with Banana Republic to see how both lines stack up in terms of options, prices, and product quality. As always, we'll let you decide on a winner at the end.
The most obvious difference between Bonobos and Banana Republic is the inventory. The competitor is a well-known brand with designs for both men and women, offering a range of casual and formal clothing items, in addition to accessories.
The other key differences between these brands lie in price and practices. Banana Republic's items boast cheaper prices on all of its products. A simple polo shirt from Banana Republic costs $30-$60 whereas all Bonobos polos cost $69.
These costs may relate to materials as Banana Republic uses recycled and sustainable fabrics while Bonobos relies on 100% Peruvian cotton and polyesters. All of our featured brand's fabrics are imported materials, which might also push the cost.
When it comes to the actual fit of pants, Bonobos offers some extra options. While both companies have a standard range of 32-44 in terms of waist sizes, as well as differing lengths, customers can also choose from a variety of fits with our featured brand, such as athletic or tailored.
Bonobos Reviews: What Do Customers Think?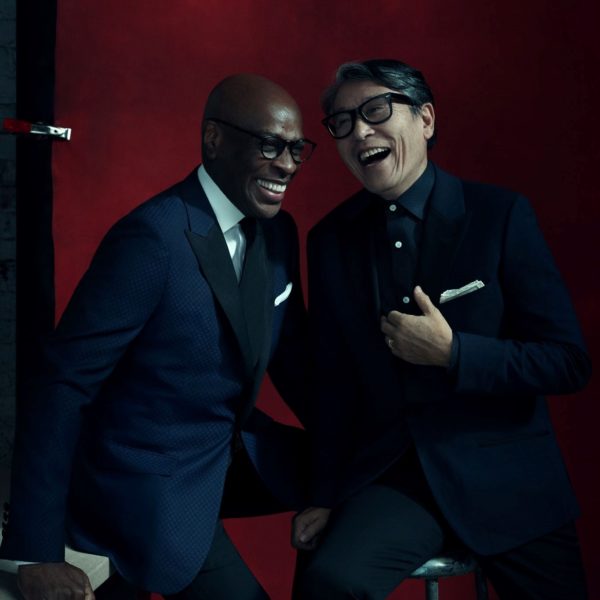 Though the brand's products look to be high-quality, we wanted to see what real customers were saying. So, this Bonobos review turned to the company's website, Consumer Affairs, and Reddit to get the scoop. The verdict? Keep reading to find out.
On the brand's site, its most popular products have been reviewed by hundreds of shoppers. And, all items have scored 4/5 stars or higher. Here's an overview:
Stretch Washed Chinos: an average of 4.4/5 stars from 170 ratings
Stretch Weekday Warrior Dress Pants: an average of 4.4/5 stars from 465 ratings
Premium Stretch Jeans: an average of 4/5 stars from 292 ratings
Stretch Washed Chino Shorts: an average of 4.5/5 stars from 199 ratings
Highland Golf Shorts: an average of 4.8/5 stars from 144 ratings
Unconstructed Italian Wool Blazer: an average of 4.4/5 stars from 140 ratings
Jetsetter Stretch Italian Wool Blazer: an average of 4.4/5 stars from 140 ratings
Overall, many customers speak to the high quality of the materials and the great fit of the sizes. Customer
service seems to be incredibly responsive and always willing to lend a hand to help you tailor your style.
We chose to dive deeper into the Stretch Weekday Warrior Dress Pants because they're one of the company's most-rated products. Men report that they are durable, fit as expected, and feel comfortable. Take this customer's experience:
"Love the athletic fit and the stretch it provides. I have a slightly bigger butt and thighs and the comfort on these pants cannot be replicated."
And, multiple commenters agreed that these pants look and feel like they were tailored, even though they weren't: "Pants that look, feel, and fit like they're tailored, are durable enough to work 10+ hours in, and the pockets actually hold change!!"
We turned to other sources to see what they had to say about the company. On Consumer Affairs, Bonobos earned an average of 3.8/5 stars from 105 customer reviews.
Here, positive reviews report happiness with the brand's athletic fit options. Take this woman's experience with buying Bonobos khakis and jeans for her husband:
"I have struggled for years to find a pant fit that fits my husband. He played sports all his life and as a result his thighs were bigger than usual. I have tried Athletic Fit for Stretched Washed Chinos and Travel Jeans and Weekday Warrior Dress pants – and now we are loyal customers!!! It fits perfectly his his thighs! The quality is amazing! The look is sophisticated and chic!!!!"
We did find some negative testimonials on this site. Most report ship times took longer than the company stated it would—with some orders arriving more than two weeks late. But, the majority of these comments were made in 2020, and it's likely the delays were caused by the pandemic.
Next, we turned to Reddit. Though some shoppers think the brand is pricey, most agree that it is worth it. Why? Its clothes "fit better than literally any other brand" and it offers "amazing customer service."
All in all, this Bonobos review learned that this brand has attracted some loyal customers—and we can see why! There were hundreds of positive comments, with no major red flags raised.
While some men noted that this company is pricier than others, the vast majority agreed that the costs were worth it. People noted clothes that fit well, look as though they were tailored, and stand the test of time.
Is Bonobos Worth It?
This Bonobos review thinks that yes, this brand is definitely worth it. We appreciate the huge range of styles that push boundaries in the way of vibrant colors, innovative cuts, and whimsical patterns—all for men!
Plus, the inclusive size range and variety of fits is a huge plus. If you aren't sure what to go for, you can head to one of the company's in-person locations or take advantage of its return policy.
Though the prices are higher than other brands, these costs seem to account for the quality. And, Bonobos always has sales and promotions available—we're sure you'll be able to find a good deal.
The vast majority of customers agree that Bonobos offers well-constructed clothes that actually fit. Most men noted that the clothes fit so well they look like they were tailored, which is exactly what the company was going for.
Bonobos Promotions & Discounts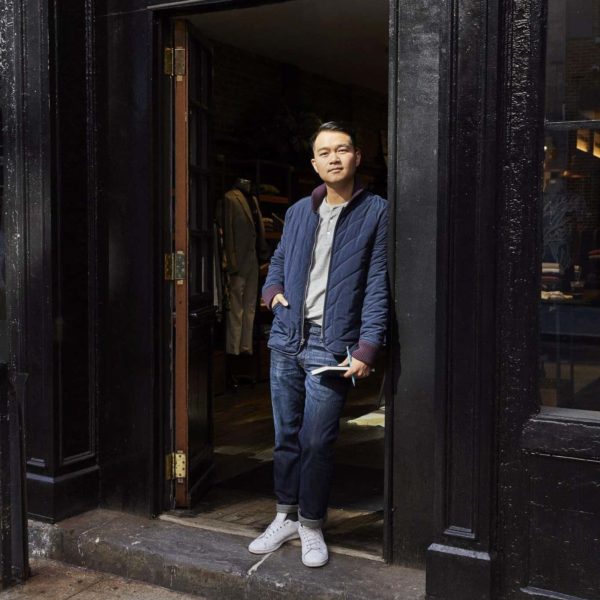 We found several Bonobos promo codes and discounts to help shoppers save on their orders:
Get 15% off your first order with free shipping and returns when you subscribe to the brand's newsletter
20% off for teachers and military
Refer a friend to save 25% (each!)
Check out the Bonobos sale section for discounts on select merchandise
Where to Buy Bonobos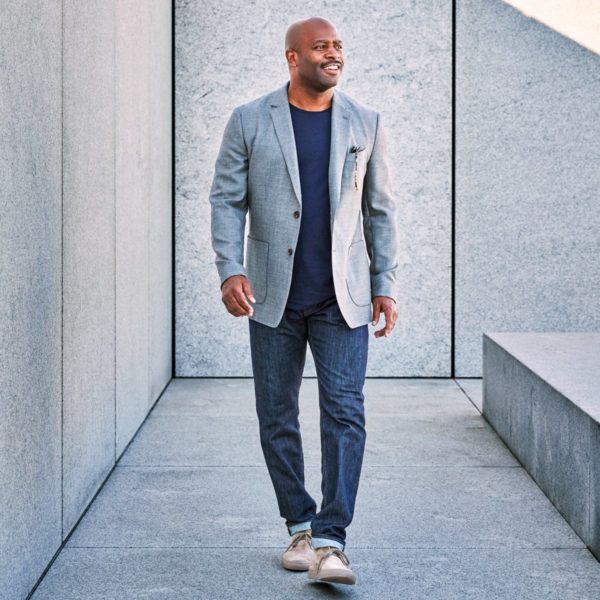 Customers can shop for the brand's whole collection at Bonobos.com.
If you prefer to shop in-store, you can head to the Find a Guideshop Location page to find the shop nearest you. Other options include Nordstrom, Trunk Club, and Von Maur.
FAQ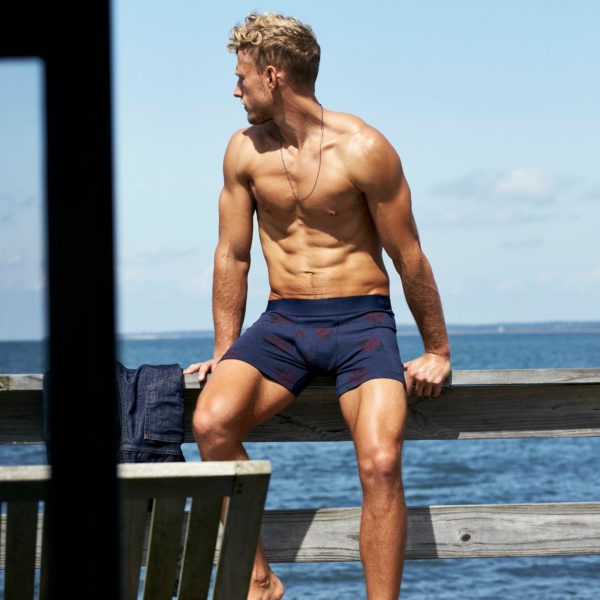 Where is Bonobos made?
Bonobos is a US company. All products are manufactured and shipped from the US.
Is Bonobos true to size?
Most Bonobos clothing items are true to size, though the company recommends sizing up for chinos and shirts. These items are known to run tight, so ordering up by one size will give you a more comfortable fit.
What is Bonobos's Shipping Policy?
Bonobos currently ships to the US and internationally. For shoppers in the US, shipping times are divided into three zones.
Zone 1: Northeast coast receives deliveries in 1-2 business days
Zone 2: Mid-east, arrives in 2-3 business days, but can be upgraded to 1 business day for a $25 fee
Zone 3: The rest of the country receives orders in 3-4 business days, but can be upgraded to 1 business day for
$25 or 2 business days for $15 (orders over $275 are automatically upgraded to 2 business day delivery)
International packages all arrive within 1-5 business days, depending on your location. Expedited shipping is not offered internationally. Shipping to Canada is $25, Mexico is $25, and Australia is $35. For a list of all other countries, check out the brand's website.
International surcharge may be applied to your order depending on the quantity and where you're shipping to. This charge covers duties, taxes, and any other related international shipping fees.
All orders come with a tracking number sent via email after the purchase ships. Simply select the "Track My Order" link on your email and you'll be provided all shipping information.
What is Bonobos's Return Policy?
Did your order not live up to your dreams? Luckily, Bonobos accepts returns up to 45 days after the date of purchase.
Didn't quite meet the deadline? That's okay, too. Bonobos will accept returns up to 90 days after the date of purchase, but your reimbursement will come in the form of store credit rather than money back.
Here are the steps for making a return:
US purchases:
Return shipping labels are included in domestic purchases for free
Repackage, slap on a label, and put it in the mail—it's just that easy
International purchases:
Package your items with the order form inside your box
Include the HS code 9801002600 and in the invoice comments section, write "articles being returned"
Include the tracking number of the original shipment
Ship to: FB Flurry, 1000 John Galt Way, Florence, NJ, 08518, USA
Prepaid shipping labels aren't included in international shipments, so you'll have to pay for your own tracking
services. No refunds will be provided for shipping, international taxes, or duty costs.
Exchanges are available only in the US for 90 days following the initial purchase.