About Bloomscape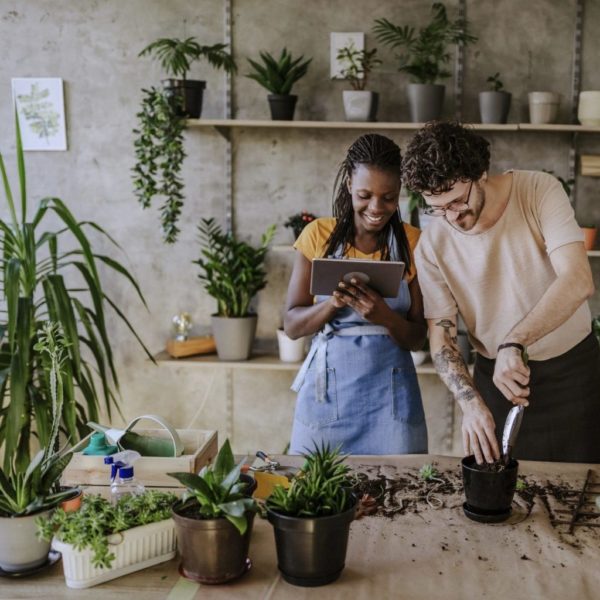 Life without plants just feels so…plain. My collection of succulents, exotics, and flowers brings life to my home, and joy to my day.
Bloomscape is an online plant company that ships plants right to your door. They believe that life should be greener, and are on a mission to help people build a better relationship with nature.
Getting to know the brand, I found Bloomscape featured in Refinery 29, The Manual, TechCrunch, and Dwell, among many other media outlets. I also noticed their lush and growing following of 174K on Instagram.
In this Bloomscape plants review, I'll get to the roots of the brand, their best selling plants, and how their services work. Sprinkling in details on customer ratings, promotions, and more, by the end, you can decide if they're worth checking out.
Overview of Bloomscape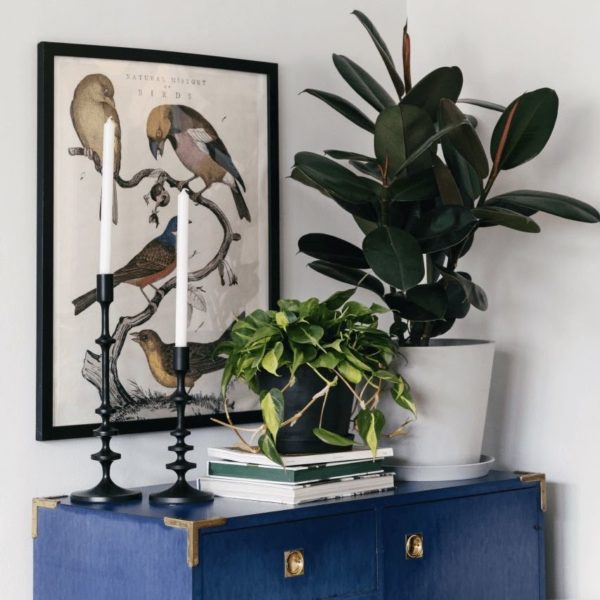 The first thing that blew me away about the company was it's history with plants. The Bloomscape family has come from five generations of growers so you can trust the brand knows a thing or two about plant care.
They believe that "plants make life better" and with their expert knowledge, they "make plants easy" to care for. I wouldn't say I have the greenest thumb, so I appreciate all the guidance I can get.
But back to the history: Bloomscape founder, Justin Mast grew up in his parent's greenhouse where he learned the ins and outs of plant life and the right way to ship them. On average, a plant spends four weeks on a truck before it makes it to a store where it isn't getting what it needs to survive. This makes sense that, by the time you pick it up and bring it home, it's already suffering.
Bloomscape does things differently. They ship plants from their greenhouse directly to you within 2 to 6 days of purchase. After that, they're there if you need any growing tips. The brand's team of plant experts includes Bloomscape Plant Mom, Joyce Mast who offers guidance and answers any questions customers may have about their plants.
Ready to get growing? Up next in this Bloomscape plants review, I'll head into the brand's pros and cons.
Pros
Variety of affordable plant types, tools, and accessories to choose from
Five generations of expert growers
Plant Mom on-site to answer questions about your plants when needed
Affordable price range
Installment payments offered with Klarna
Pots are 80% recycled plastic
Plants are mature & healthy when shipped
Plants are packaged thoroughly & plastic-free to minimize damage
Customers say their orders arrive in perfect condition
Shipping costs are lower than other online delivery services
Ships directly to the customer in 2 to 6 days
30-Day Guarantee that your plant will arrive in, and stay in great condition
Cons
Some customer say their orders arrived damaged
No international shipping
If I was to sum the brand's service up in one sentence, I'd say this: Bloomscape delivers mature, pre-potted, healthy plants to your door with instructions on how to care for them and advice for possible mishaps. But don't worry, I'll go into much more detail throughout this Bloomscape plants review.
To help you get to know the type of plants the company offers, I'll tell you all about their best-selling options—a gorgeous range of small and large potted picks.
All plants comes in an eco pot made from 80% recycled plastic. You'll choose from stone, clay, charcoal, slate, or indigo color options for your pot. Afraid you'll blow your savings on plants? Bloomscape's plants are also available for purchase with interest-free payments with Klarna. Phew.
Bloomscape Philodendron Heartleaf Review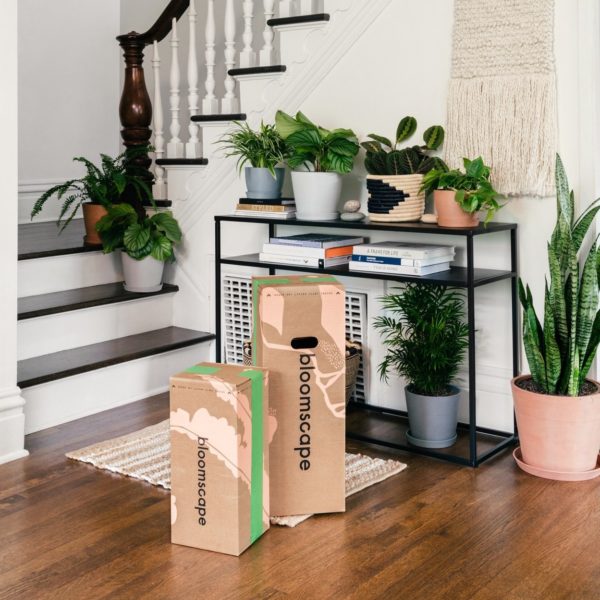 If you're new to house plants, I highly suggest getting this one. Philodendron Heartleaf likes to sneak its way down, up, or across surfaces. It has tiny grips to attach itself to its surroundings and can take up space if you let it. Long and romantic, I think the Philodendron Heartleaf is a great bookshelf plant.
If you'd like something a bit brighter, try the Bloomscape Philodendron Lemon Lime. Which is also is low maintenance and doesn't need much tending to. Enjoy this lighthearted and fast-growing Philodendron Heartleaf for $35.
Bloomscape Fiddle Leaf Fig Review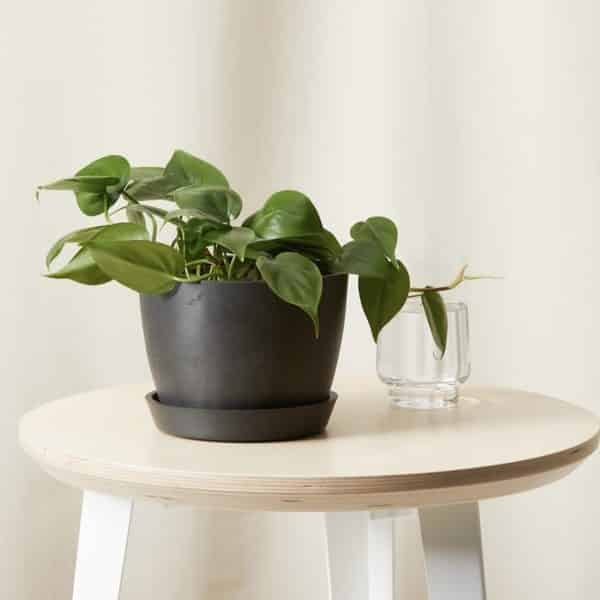 Tall and quirky, the Fiddle Leaf Fig brings personality to any room. But, for the sake of clarity in this Bloomscape plants review, I should note that this plant requires moderate maintenance and it is not pet-friendly.
Its large, distinct leaves grow large and upright. It's a fantastic option for that empty space in your living room you don't know what to do with.
The Fiddle Leaf Fig thrives in warmer temperatures and works wonders as an air cleanser. If you're confident in caring for larger plants, pair with the Bloomscape Dracaena. The impressive and large Fiddle Leaf Fig retails for $195.
Bloomscape Monstera Plant Review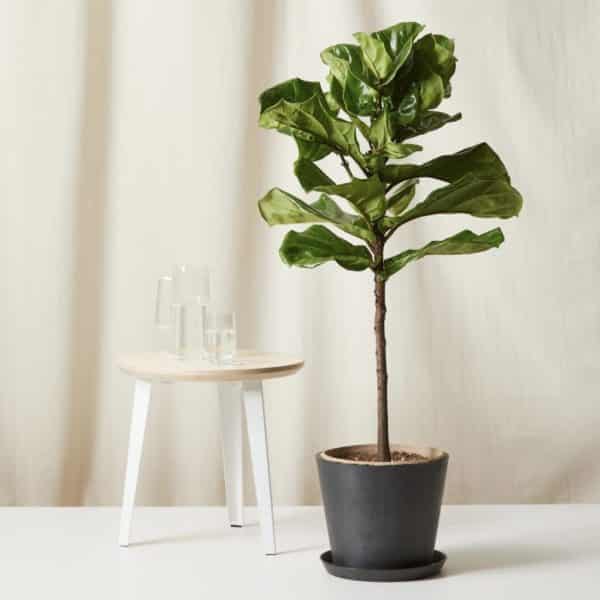 Monstera has a devious (but sometimes welcomed) side. As it grows, Monstera will vine out and climb your wall if near one. Note that this plant loves natural or fluorescent light, is fast-growing, and is not pet friendly.
As this plant grows, the leaves will have distinct holes and ribbons making the plant gorgeous while also handling missed watering well. I think that's probably why it's such a popular pick.
Be advised, this plant gets to 26-32″ tall. If you're looking for another Monstera, check out the Monstera Adansonii and Adansonii Trellis. You can get this fascinating plant for $150.
Bloomscape Peperomia Ginny Review
Delicate and almost floral looking, Peperomia Ginny features light green leaves with yellow and pink edges. I think it makes a pretty addition to any windowsill. This plant likes low light, cleanses the air, and is 100% pet friendly.
Even though it's a pretty thing, I love that Peperomia Ginny is low maintenance and grows contentedly in most spaces around the house. For a full, lively windowsill, add the Bloomscape Silver Pothos or Calathea. Spark up your imagination with Peperomia Ginny for just $35.
Bloomscape Sansevieria Review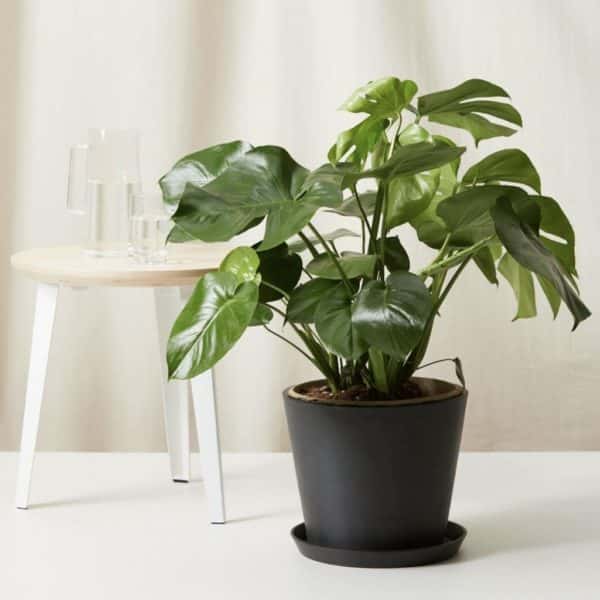 Sansevieria, also known as the snake plant, brings the drama with its sharp-looking upright leaves that grow to 30-36″. I love this one for shady indoor spaces that need a little lift. Low maintenance and air-cleansing, this plant loves low light and doesn't require frequent watering.
Be warned, this plant is as fierce as it looks when it comes to pets and can cause irritation and digestive problems. If you'd like something equally unique and pet-friendly, try the Bloomscape Calathea Medallion. The Sansevieria plant comes at a price of $150.
Bloomscape ZZ Plant Review
The ZZ Plant is a recluse and doesn't like a lot of attention. In fact, it is a tough plant and can survive for months if left unwatered. Don't ask me how I know. Growing to 24-33″, this plant loves low light and is not pet friendly so it really loves being left alone altogether. It's my ideal match.
Fresh, oval-shaped leaves give of a unique and mystical appearance to any office or bedroom space. The mysterious and alluring ZZ Plant is $150.
Bloomscape Ponytail Palm Review
I can't help but smile when I see a Ponytail Palm. With a whimsical nature and long stringy palm leaves, it's not a true palm but it's equally as thrilling. As a member of the Agave family, it's great at storing water and cleansing the air. If you prefer a real palm, try the Bloomscape Bamboo Palm (another one of my faves).
The Ponytail Palm does not need a lot of water, is low maintenance, and is entirely pet-friendly. Requiring very little care, all you need to do is water it weekly and leave it alone to soak up the sunlight. This hearty and playful Ponytail Palm is $65.
Bloomscape Bromeliad Pineapple Plant Review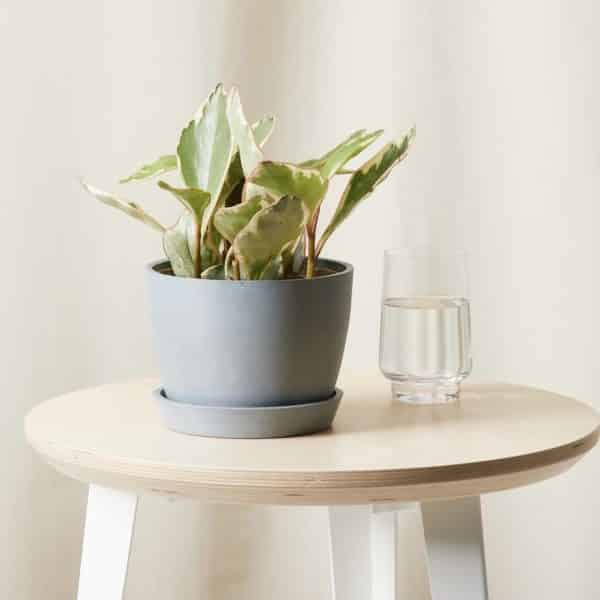 Fun and exotic looking, the Bromeliad Pineapple is a unique showstopper that grows a small pineapple on top. This plant loves medium light, is low maintenance, completely pet-friendly, and a great air-cleanser.
The bonus of this plant is that you can eat the pineapple when it's ripe. It's a win for all. Your Bloomscape pineapple plant will only produce one fruit but after you pick it, the plant creates offshoots which start the process all over again. The tropical, attention-grabbing Bromeliad Pineapple is $65
Bloomscape Bird of Paradise Plant Review
The Bird of Paradise plant is a simple, low maintenance plant for those that want a tropical feel in their home. I grew up in a humid climate, so I totally vibe with this one.
With large leaves that bend with light, it requires consistent water and humidity as it loves tropical conditions. However, you should keep in mind that the Bird of Paradise is not pet-friendly.
This plant is partial to bright light, cleanses the air, and grows quite large at 34-42″ tall. The Bird of Paradise can be purchased for the price of $150.
Bloomscape Reviews: What Do Customers Think?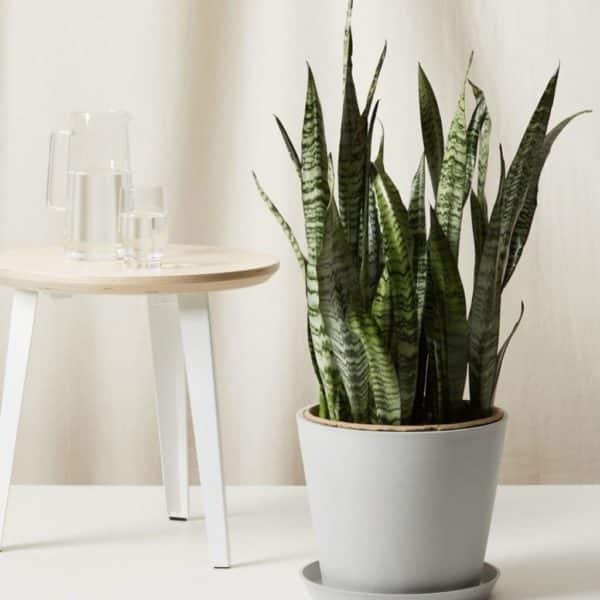 Try as I might, I couldn't find many reviews for Bloomscape online. So for this part of my Bloomscape plants review, I looked at plant delivery service comparisons on Business Insider and The Seattle Times that mentioned the brand, as well as some Reddit reviews.
Reddit users had mixed feedback about the brand, but many happy customers reported good experiences and quality. One user who spoke well of Bloomscape's Norfolk Pine said, "I got a tabletop norfolk pine from there and it was nothing but stellar."
Business Insider reviewed Leon & George, The Sill, and Bloomscape. But Bloomscape was rated as the #1 plant delivery service for their unique products, affordable prices, and 30-day guarantee:
"We like Bloomscape the most because the site is user-friendly and offers a large variety of plants… It has unique accessories, plus you'll feel supported…The reasonable prices, 30-day guarantee, and good shipping policies don't hurt, either."
In the Seattle Times article, the author ordered from Amazon, The Sill, and Bloomscape to compare the three services. Bloomscape won over reviewers once again with their helpful advice and the accessories provided. Their Bloomscape review concluded:
"The site, helpful tips pamphlet that came with the plant, recycled pot and beautiful plant, which is about 15 inches tall, made for a winning combination."
But, there are negative reviews out there for Bloomscape about the quality of the plants and some plants arriving damaged. Checking in with the brand's Facebook page, I saw an overall score of 3.5/5 stars from 457 buyers—many of which had the exact opposite experience with the brand. Here's what one customer had to say about Bloomscape's customer service:
"Their customer service is OUTSTANDING! We had an issue with our order and their customer service team was prompt, responsive and understanding. Great to work with. Highly recommend!"
So what does it all boil down to? Well, because there aren't many reviews to pull from, it's hard to get an accurate depiction of the brand. Much of what I did find was very positive, especially about customer service. It sounds like if you do run into an issue, their team is more than willing to make it right.
Is Bloomscape Worth It?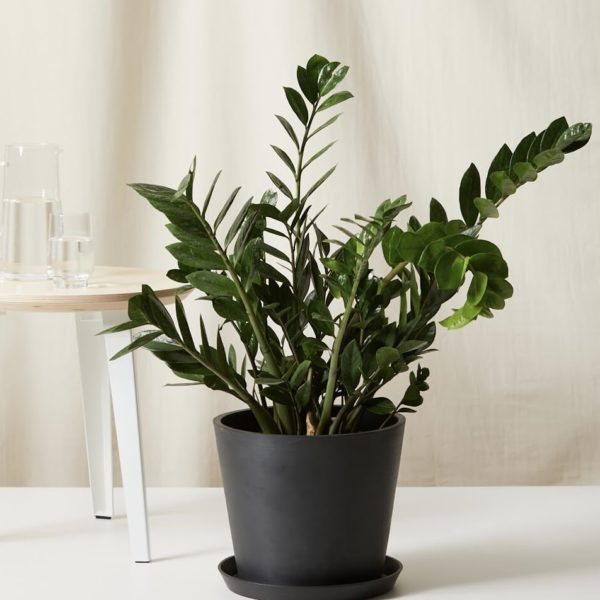 With everything I learned throughout this Bloomscape review in mind, I think the brand is worth the buy. Why? For a few reasons, actually. The articles found online that compare online plant delivery brands always choose Bloomscape with reviewers loving the quality of the plants and fast shipping.
What's more, the brand's plants are affordable, packaged well, and I love that Bloomscape provides helpful plant care tips and have a 'Plant Mom' for tips and advice.
Based on some reviews, there is a chance that your plants arrive damaged or in poor quality. I mean, this is plants we're talking about here. No matter who you buy from, there's always a chance of delivery damage. If this happens to you though, Bloomscape has a 30-day guarantee and will replace yours for free.
For all of these amazing benefits, I think Bloomscape is a great resource for your next plant upgrade.
Bloomscape Promotions & Discounts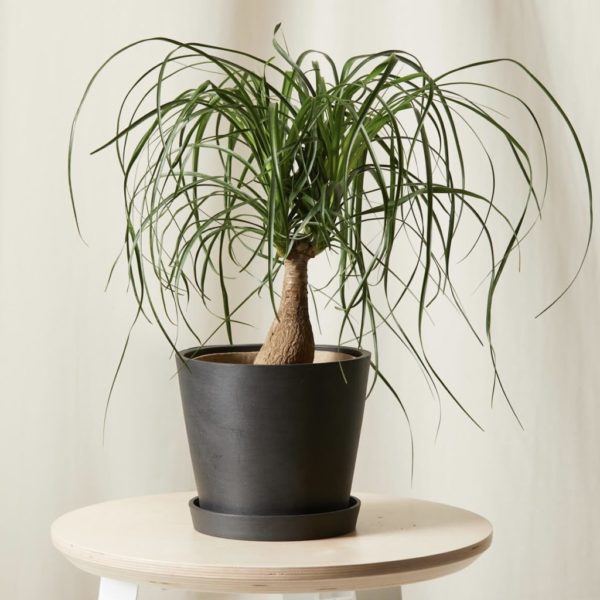 While digging through the brand's website for this Bloomscape review, I found they offer quite a few perks. Sign up for the Bloomscape newsletter to receive $10 off your first purchase and refer a friend to give them 20% off their first order over $100.
When they use this Bloomscape coupon code, you'll get $15 off your next order. The brand also has a great sale section with plants up to 40% off.
Where to Buy Bloomscape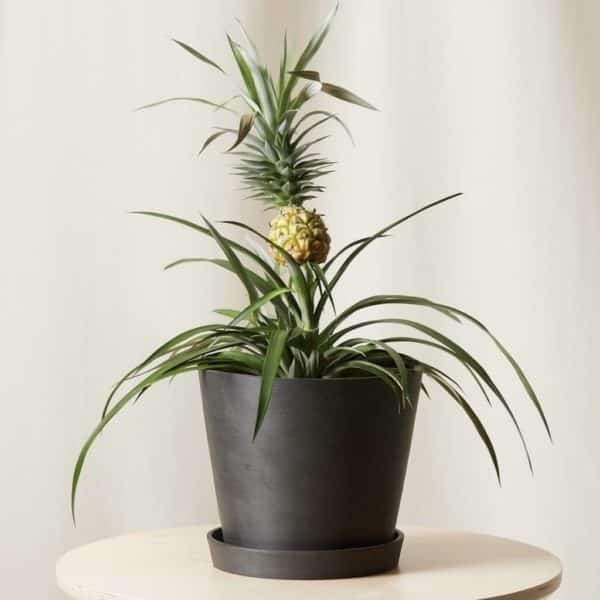 Since the company's whole MO is shipping directly to you, the only place to purchase Bloomscape plants is right from Bloomscape.com. Whether you are looking for a Money Tree or Prayer Plant, they've got you covered.
FAQ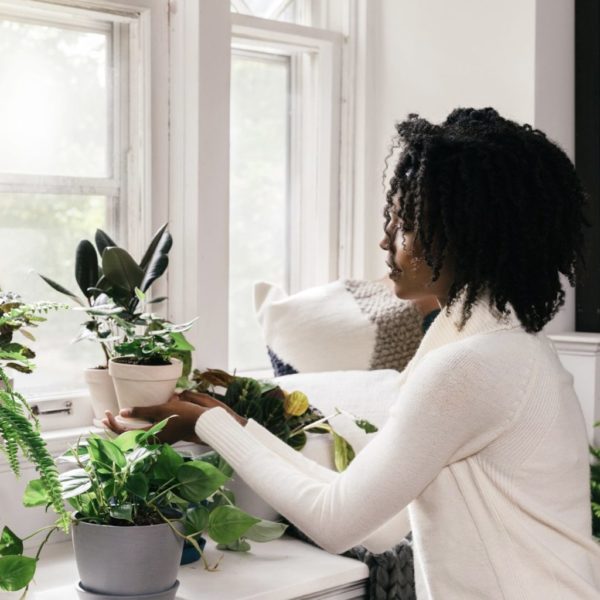 Where does Bloomscape ship from?
Good question. Reading up on the brand for this Bloomscape plants review, I found that they ship from their greenhouse in Grand Rapids, Michigan. The Bloomscape headquarters is located in Detroit.
How long does Bloomscape take to ship?
Bloomscape offers shipping within the 48 contiguous states. You can find a full list of shipping cost here. Orders usually arrive 2 to 6 days from the time they're shipped.
Currently, Bloomscape's processing time is between 2 to 6 business days after you place your order. I'll use this point in my Bloomscape plants review to note that these are live plants (obviously) and can be quite delicate—especially the Bloomscape Spider Plant—so if the weather is bad or if temperatures fall below 20 degrees, they will delay shipping.
However, if this is the case for more than 7 business days, Bloomscape will ship your order by 2-day airmail instead at their own expense. To find out where your order is, you can track it via track.bloomscape.com.
What is Bloomscape's Return Policy?
Bloomscape live plant delivery does not offer returns on their plants. I will note here in this Bloomscape plants review though, that they do have a 30-day guarantee that your plant will arrive and stay in great condition. That brings me a lot of peace.
Keep in mind that if you replant your plant during that time, the guarantee is voided.
For plant care products: you can make a return within 30 days of purchase. You'll be charged a $7 return and restocking fee and the item must be unused, unopened, and undamaged to qualify. All of their apparel is final sale.