About BigCommerce
BigCommerce is an underappreciated e-commerce platform, ideal for small businesses looking for an affordable, all-in-one solution. It isn't the most popular hosted platform, which is rather surprising considering the many features it has to offer.
If you're looking for an easy and affordable website builder and platform for your e-commerce business, consider BigCommerce first. You also have nothing to lose since it has a generous free trial offer.
BigCommerce: Quick Overview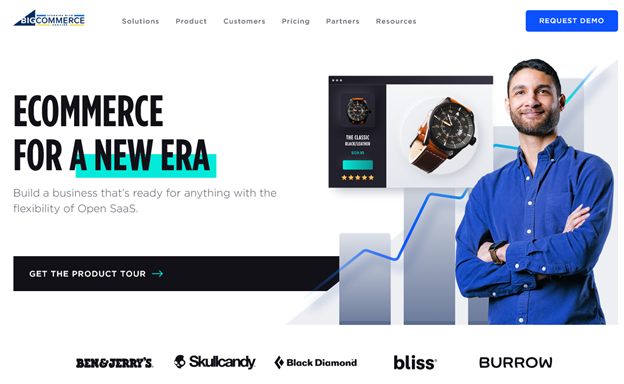 BigCommerce is a public-traded e-commerce platform offering software-as-a-service (SaaS) services for building and hosting online stores. Over its lifetime, BigCommerce has hosted more than 145,000 websites, and it currently has 52,198 stores active on the platform.
BigCommerce was founded by Eddie Machaakani and Mitchell Harper. Machaakani and Harper first met in an online chatroom in 2003 and subsequently collaborated on their first project Interspire, an email marketing software. They formally launched BigCommerce in Sydney, Australia, in 2009. BigCommerce opened its first United States office in Austin, Texas, the same year, and the second one in San Francisco in 2014. The company went public in August 2020.
While it isn't the biggest e-commerce platform out there, BigCommerce has gained significant traction in the e-commerce space. But the question that needs asking is — is BigCommerce the best one for your store?
Remember that BigCommerce is a SaaS platform. Once you set up your store, you must pay a monthly fee to keep it running. You can migrate to another platform, such as Shopify or WordPress for self-hosting, but there's always a risk of downtime and lost data. Before deciding on BigCommerce as your e-commerce platform, find out all you need to know about it in our review.
What Are the Pros and Cons of BigCommerce?

BigCommerce has much going for it as an all-in-one e-commerce platform for businesses of all sizes. But as is true for all platforms, it has its weak points too. Let's review them in detail.
Pros
Unlimited products and staff accounts across all plans.
Availability of more than 40 payment options with PCI DSS certification
99.99% guaranteed uptime
Designed as user-friendly and mobile-optimized
Free trial for 15 days, plus a free 30-day trial after picking a plan
Cons
Limited free design templates
Automatic payment upgrade
Add-ons require additional fees
BigCommerce Pros
BigCommerce is almost ridiculously easy to use when setting up your store, perhaps the most important thing for many entrepreneurs. Its streamlined process ensures you have your store operational in no time.
Aside from being easy to set up, here are the pros that you can attribute to the platform:
Unlimited Products and Staff Accounts Across All Plans
The convenience of selling all products in one plan is a must-have for every entrepreneur. With BigCommerce, you can have this feature in their entry-level plan. This allows you to design your website without limitations and seamlessly collaborate with your team members.
Availability of 40+ Payment Options With PCI DSS Certification
BigCommerce comes with a wide array of payment options. Aside from these flexible payment terms, BigCommerce takes care of the vast majority of the steps toward e-commerce PCI compliance for any customer on their platform. PCI DSS is the standard that all businesses that transact via credit card must meet, and this is a plus factor in ensuring the safety and protection of your customers from credit card fraud and data breaches.
99.99% Guaranteed Uptime
Their top-tier uptime guarantee keeps your e-commerce engine running, giving you a competitive edge. Aside from this, BigCommerce leverages the industry-leading infrastructure and tools like Google Cloud Platform, Google AMP, and Akamai Image Manager to boost page load speeds, conversions, and customer experience.
Designed as User-friendly and Mobile-optimized
BigCommerce offers solid mobile e-commerce packed with customizable features. They provide native support for accelerated mobile pages (AMP). The customizable cascading style sheets (CSS)/HTML and simple product listing creation and page checkout allow their users to align the design of their e-commerce website to their branding and create a custom buying experience for their customers.
Free Trial for 15 Days, Plus a Free 30-Day Trial After Picking a Plan
BigCommerce offers extended free-trial to their users. They are confident in the quality of digital service they provide and aim to help every e-entrepreneur establish and run an online business smoothly.
BigCommerce Cons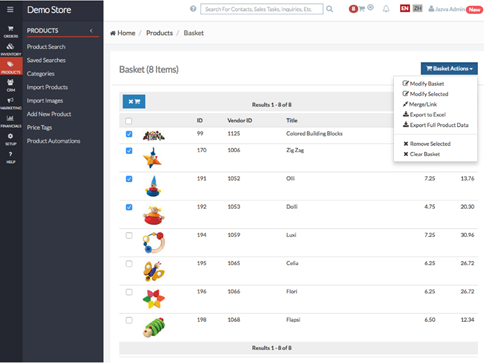 Limited Free Design Templates
Ecommerce templates are becoming increasingly popular options for e-entrepreneurs. This limited number of free templates requires you to purchase more add-ons and themes to achieve the overall design for your e-commerce website. Also, non-technical users without a coding experience may find it challenging to use their customization features.
Automatic Payment Upgrade
The price of using BigCoomerce depends on your online business's sales per year. The Standard plan is exclusive to companies that make up to $50,000 per year. Once you exceed that allotted revenue, BigCommerce automatically updates you to the next expensive plan.
Add-ons Require Additional Fees
Their abandoned cart functionality is more costly compared to other providers. BigCommerce's transaction fee is variable; the higher the pricing plan, the cheaper the transaction fee. Its transaction fee is also considered higher than on other platforms.
BigCommerce Plans and Prices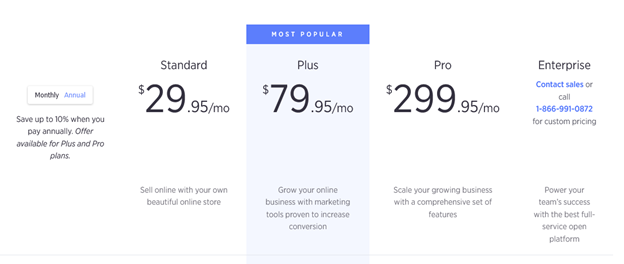 BigCommerce pricing might seem steep for startups as it starts at $29.95 a month for the Standard plan, slightly more than close competitor Shopify. Additionally, you can only stay with the Standard plan if you have less than $50,000 in sales a year.
The Standard plan comes with many features, including professional reporting. Furthermore, if you're making more than $50,000 a year, you can probably afford the Plus plan and increase your annual sales limit to $180,000.
But before you get carried away in beatific dreams of making six figures in sales, figure out how much it costs you to start your e-commerce business on BigCommerce without the additional frills. Note that BigCommerce hosting uses the Google Cloud platform.
The Standard plan is good for new shop owners as it already comes with some great features, such as unlimited staff accounts, site analytics, and customer reviews for a growing business. You might pay a bit more at the start. Still, you eventually end up paying less because you won't be paying additional fees for features typically not included in equivalent plans of other platforms.
The Pro plan comes with the ability to segment customers and save customer cards and carts, which could help you build your customer base. But should you choose the Pro plan right at the start?
In our opinion, it doesn't seem like the extra capabilities are worth the additional $50 yet.
Of course, once you hit the magic $50,000 mark, you won't have a choice, but that's a nice problem to have. Cross that bridge when you get to it, hopefully, sooner rather than later.
What Makes BigCommerce Stand Out?
The best thing about BigCommerce is its plethora of native features. Other popular e-commerce platforms require third-party plug-ins for critical elements, such as single page checkout and customer reviews.
The 99.99% uptime guarantee is also impressive as are the unlimited staff accounts, storage, and products. The Standard plan also allows you to combine product variants in one listing while providing unique SKUs for each variant, making it easy for customers to buy and for you to manage your products.
Finally, BigCommerce doesn't charge its users a per-transaction commission fee ― upward of 2% ― as other e-commerce platforms do. The payment processors tack on their transaction fees, but you need to pay that anyway, regardless of your e-commerce platform.
Features Included With BigCommerce Plans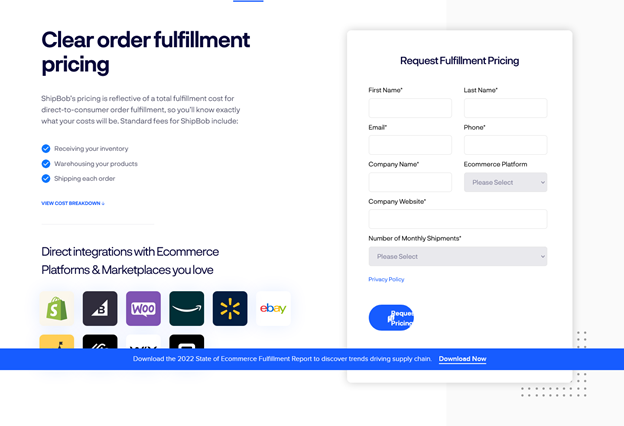 BigCommerce doesn't offer a free version, but its Standard Plan is excellent value for money. Unless expressly noted, the following features are included in all BigCommerce plans.
Content Management System
Managing your content on BigCommerce is easy. Setting up a functional and responsive store using the setup wizard takes minutes, and using prebuilt templates means you don't need any coding knowledge. Better yet, you can preview your store on PC and mobile before it goes live, a good opportunity to fix any issues you may have missed previously.
BigCommerce is appropriate for even the most clueless store owners. But people with coding experience can indulge their creative instincts and create a unique online store using the HTML and CSS editor to customize the layout. You can do more in-depth customization with JavaScript as well. If you're looking for a more dynamic design for your store, you can use the server-to-server application programming interface (API) functions to create a headless e-commerce experience.
With BigCommerce, you have the drag-and-drop Page Builder Visual editor, customizable themes, customizable checkout API and software development kit (SDK), site preview using the Stencil CLI tool, and WordPress integration.
While BigCommerce has a bunch of beautiful design themes in its App Store, only 12 are free. Paid themes start from $150.
Product Management and Order Management

BigCommerce allows unlimited product listings, which is excellent. You can categorize products, add brands and stock-keeping units (SKUs), and import ID tags to a spreadsheet. You can also add as many images and videos as needed for a product listing and keep everything on a single page. Additionally, the platform allows customers to post product ratings and reviews.
If you sell products with many variants, you can offer different options for a product on a single page and add and remove options easily as necessary. You can also accept pre-orders by marking a product as "coming soon." If you want, you can even configure your store to show related products and offer gift wrapping.
Developers are glad to know that the BigCommerce API can handle up to 24,000 product updates a minute and gives them access to 90% of the platform's data. You can connect existing order and product management systems if you want. You can also build new functionalities and create custom solutions to accommodate complex order and inventory management processes.
Inventory management is also a breeze on BigCommerce. You can choose to track stock levels by individual products or by variant according to SKU. That makes it easy to take stock of inventory levels at a glance, and you also get email notifications when an item is out of or low in stock. You can assign these notifications to you or staff members.
If you need a more sophisticated built-in inventory management process for multi-channel tracking, you need to sign up for an Enterprise account. Another option is to check the BigCommerce App Store for compatible third-party apps. A good free one is Jazva, a cloud-based inventory management system with powerful automation features, such as inventory management, multi-channel listing, order fulfillment, and accounting.
Shipping Tools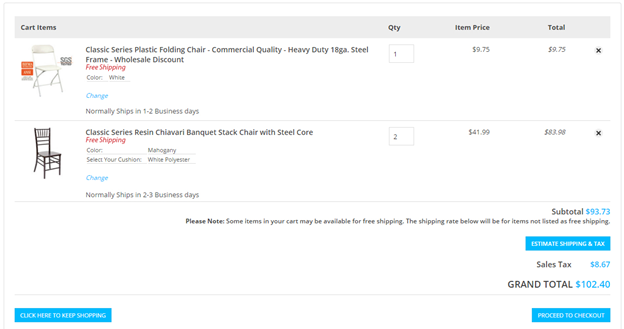 BigCommerce has storefront and backend native functions for shipping to fit all company sizes. You can choose from several shipping options and obtain rates and estimated delivery times in real-time from the following carriers:
FedEx
UPS
USPS by Endicia
Canada Post
Royal Mail
Australia Post
Zoom2u
You can also choose to work with third-party shippers using any of the 52 free partner apps available on the BigCommerce app store. Your choice should depend on how you ship your products.
For example, you can use Printful, a shipping and fulfillment service with no upfront or recurring fees if you're dropshipping. You pay the shipping and fulfillment fee per transaction.
You can integrate other excellent shipping software with your BigCommerce store, including ShipBob and Easyship. Our pick is ShipBob for transparent pricing and ease of use, especially if you need fulfillment services as well.
But if you plan to keep your store simple and handle all fulfillment and shipping yourself, you can stick with the built-in shipping options available with your plan.
Shopping Cart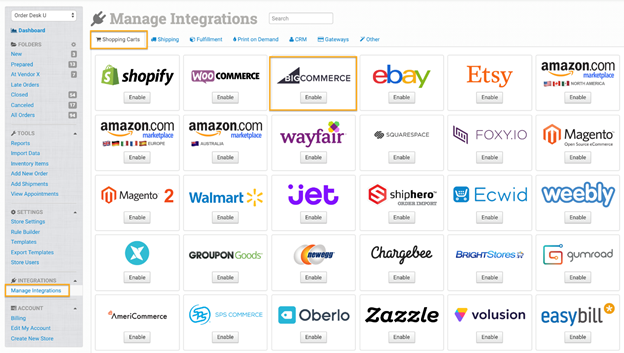 Another built-in essential of BigCommerce is its shopping cart. It's an all-in-one solution, and the Standard plan allows you to do the following:
Accept payments securely in any currency with single page checkout
Choose multiple payment gateways, including PayPal, Stripe, Square, and more; you can enable them with a single click
Pay no commission fees and benefit from tiered transaction fees with PayPal based on your plan
Offer instant checkout using PayPal One Touch, Amazon Pay, and Apple Pay
Use mobile-friendly themes
Create design and layout customization
With the Pro plan, you get the abandoned cart saver, persistent cart, and stored credit card features. But if you aren't happy with the native checkout tools of BigCommerce, you can always choose from among the six free third-party alternatives on its app store.
Third-party Plug-ins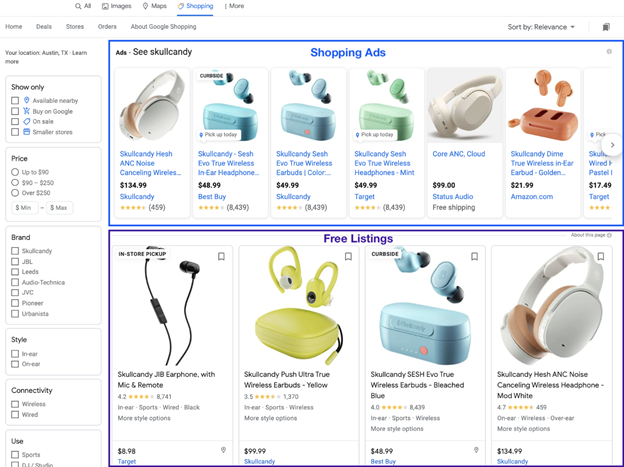 As might be obvious, BigCommerce has many apps and integrations, free and paid, making the platform highly flexible and scalable. Among the most critical integrations for e-commerce businesses are those with marketplaces and social media channels like Amazon and eBay. That means you can sell products on those marketplaces and channels directly from your BigCommerce store.
The categories for third-party apps and integrations available on BigCommerce include the following:
Accounting & tax
Analytics & reporting
Catalog & order management
Checkout
Content management system (CMS) & hosting
Customer relationship management (CRM) & customer management
Data transfer & migration services
Marketing
Payments & security
Product sourcing
Sales channels
Shipping & fulfillment
Many apps and integrations in these categories are free, and paid add-ons are affordable compared to other platforms. While most BigCommerce users stick to features included in their plans, it is good to know you have options.
SEO Capabilities

BigCommerce has a robust set of tools specifically for on-page SEO. It has a built-in blogging feature so you can give content marketing your best shot. You can also customize your content through your dashboard — this allows you to create SEO-friendly metadata, titles, header tags, and slugs.
Product descriptions are also highly customizable and integrate with Google Merchant Center. This allows you to manage how your store and products appear in a Google search and promotes Google Shopping. BigCommerce is the only platform that connects your store with Google Merchant automatically. Other platforms can integrate with the Merchant Center, but you must configure it.
BigCommerce also supports the email marketing platforms HubSpot and Mailchimp and product comparison engines Shopping.com, PriceGrabber, and Nextag.
Mobile Support
All BigCommerce design themes and templates are natively mobile-friendly, so you don't have to go through hoops to optimize your store for mobile access. They all look great as well, which is an added advantage.
But it's not just about how it looks or functions on the customer side. The mobile app allows you to conduct business after downloading and installing it on your iOS or Android device. You can manage multiple stores, update products, check orders, access sales data, and contact customers.
While that sounds great, there are some limitations you need to be aware of too. For one, you cannot add products. You cannot also make any changes to the store itself from the mobile app or control how it displays. Nevertheless, those aren't issues that concern your customers, and that's what matters most.
High-quality Search Functionality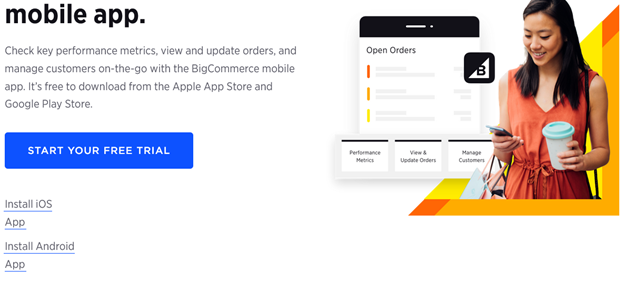 All stores on BigCommerce come with a built-in store search field to help your customers find what they need. Typically, you can find it in the header of each page. The default for a search is based on Relevance, meaning the search results display products closest to the customer's search terms.
You can configure the search results in Store Settings > Search to display results according to featured items, newest items, best-selling items, and more. But BigCommerce recommends sticking with the default product sort to address your customer's needs more closely. The search engine prioritizes product fields by (in order) SKU, product name, brand name, keywords, and product description.
The search feature provides other benefits to store owners. You can find out keywords that customers typed in without results, worst-performing keywords, and keywords typed in by customers that triggered a "Did you mean" suggestion. You can access these reports through the Analytics tab, and they can help you tweak your product fields to address these issues.
Point of Sale
BigCommerce offers 29 point-of-sale (POS) apps, eight of which are free to use with no recurring fees, includingSquare. You still pay a processing rate, which with Square is 2.6% plus 10 cents per transaction. Other POS systems that integrate with BigCommerce are PayPal and Stripe. Combined, these POS systems provide your customers with as many as 38 payment gateways.
Site Security

BigCommerce boasts 99.99% uptime because it operates on an infrastructure it calls High Availability (HA). So it's fast and reliable. But the concern of most store owners and customers is the security of their information on the site, and BigCommerce delivers there as well.
BigCommerce has ISO/IEC 27001:2013 and Level 1 PCI DSS 3.1 certifications, meaning your customer's personal and card data are secure behind multiple layers of intrusion detection, firewalls, and file integrity scanners.
PCI DSS 3.1 Level 1 means your store like all BigCommerce stores is on a secure network that regularly monitors, checks for, and addresses vulnerabilities and implements robust access control and information security policies. Additionally, BigCommerce protects your data from disappearing by having three separate data centers to store and back them up.
Finally, BigCommerce provides all stores with free 256-bit dedicated SSL encryption and HTTPS.
Support and Self-help
The online support and self-help options available to you on BigCommerce are extensive. You can access resources through its knowledge base, the YouTube channel, social media platforms, and online resource centers without waiting in line for a response. The platform also offers phone, email, and live chat support.
If BigCommerce doesn't have the answers you need, you can tap into the online community forum and ask questions. You can also contribute insights to help other users on the platform.
Finally, you can head over to BigCommerce University, the platform's online collection of paid remote coaching, self-paced courses, and in-person (currently virtual) training.
What Are Some Good Alternatives to BigCommerce?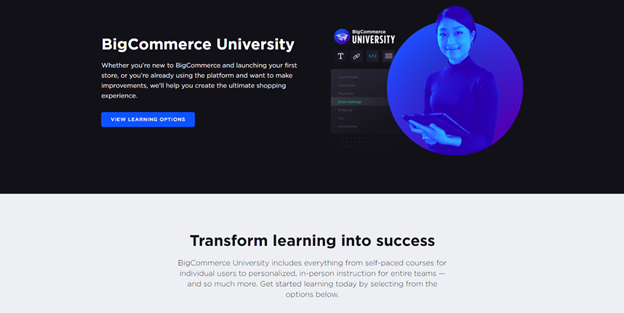 BigCommerce is most often compared to Shopify, but there are other options as well. Let's see how BigCommerce measures up.
How Does BigCommerce Compare to Shopify?
Shopify might seem pretty good at first glance, and it certainly has more themes and robust support for integrations and apps for all e-commerce businesses. The price points are also decent, especially for startup companies. But Shopify's built-in features tend to be basic, making it necessary for users to sign up for third-party apps to make their stores work better.
BigCommerce provides comparatively powerful tools to store owners right out of the box, so while its paid plans seem to be a smidgen more than Shopify's, the final bill comes out lighter on the pocket for BigCommerce users.
If you're looking for detailed help deciding between the two, you can find a full comparison on our Bigcommerce vs. Shopify page.
How Does BigCommerce Compare to Shift4Shop?
Shift4Shop, formerly 3dCart, is easy to use and has an extensive database of partner apps and integrations and more than 100 secure payment gateways. Like BigCommerce, it has unlimited bandwidth and doesn't add a transaction fee in addition to the fees charged by payment providers.
Shift4Shop also offers many more free templates than BigCommerce. Finally, it has a free version exclusive for U.S.-based sellers with the functionalities of its Pro Store ($229/month value).
That's hard to beat if you're a U.S. seller. But even then, Shift4Shop doesn't compare favorably with the ease of use of BigCommerce. It requires multiple plug-ins to work and making changes to the store can be difficult. Customer support also gets a thumbs-down with some long-term users. Overall, BigCommerce edges Shift4Shop out thanks to the robustness of its built-in features and customer support.
Frequently Asked Questions (FAQs) About BigCommerce

Is BigCommerce Only for Small Businesses?
While BigCommerce is undoubtedly affordable for small businesses, it offers features and functionalities for businesses of all sizes, from startups to large enterprises. The technical skills required to set up a new store are minimal, and none if you stick with the templates. Finally, the price tiers for fully functional stores start from $29.95 a month, which most people can afford to pay for a store they can get up and running in a few minutes.
How Secure Is the BigCommerce Platform?
BigCommerce is very secure. It has ISO/IEC 27001:2013 and Level 1 PCI DSS 3.1 certification, meaning your customer's personal and card data are secure behind multiple layers of intrusion detection, firewalls, and file integrity scanners. But you still need to do your part to protect your store's security by using two-factor authentication and strong passwords to access your account.
Do You Have To Pay Transaction Fees on BigCommerce?
BigCommerce doesn't charge your additional fees per transaction aside from the monthly service fee for your plan. Payment processors often impose a transaction fee, but that doesn't go to BigCommerce.
What Happens When You Exceed the Sales Limit of Your Plan?
BigCommerce upgrades your store's plan automatically if you exceed the annual sales limit. For Standard plans, the sales volume limit is $50,000 annually.
Does BigCommerce Offer a Free Trial?
Yes, BigCommerce offers a free trial. In fact, you don't even have to choose a plan for 15 days. Once you select a plan, you have another 30 days to get familiar with the platform before paying anything.