When a store is founded over a hundred years ago but is still branded as Modern, on the one hand it would come out as a joke; but if the store stands as a destination for modern styles and trends, then it would be genius.
Belk is a US based department store that provides clothing and fashion accessories as well as other consumer products. The department store was established in 1888 but has as its slogan "Modern. Southern. Style". The question that that begs is whether Belk is a joke or genius. In the first place is Belk genuine?
Belk is a legit fashion store online. It is not a scam as all the items you purchased from the store are shipped to you without a problem. And there is no complaint of Belk stealing its customer's money or credit card details.
But does Belk offer quality materials?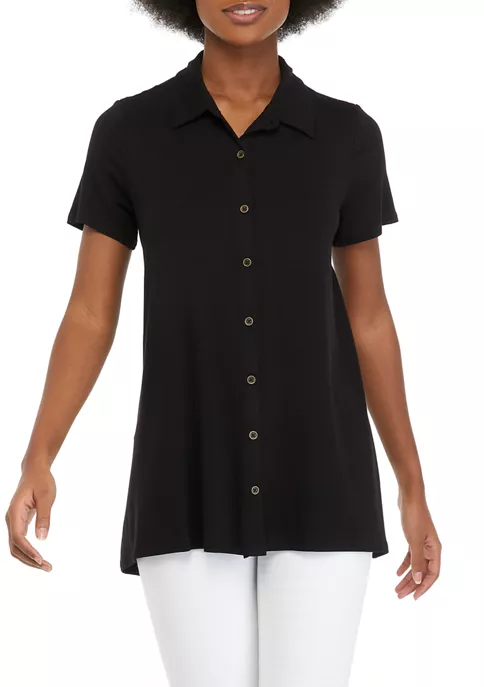 Top 5 Most Popular Fashion Stores Online:
Amazon.com (Most Popular & Legitimate)
Rotita.com (Beautiful Dresses)
Modlily.com
Cupshe.com
Bellelily.com
This Belk review examines Belk in order to provide the information that will help you answer these questions and more.
Belk review at a glance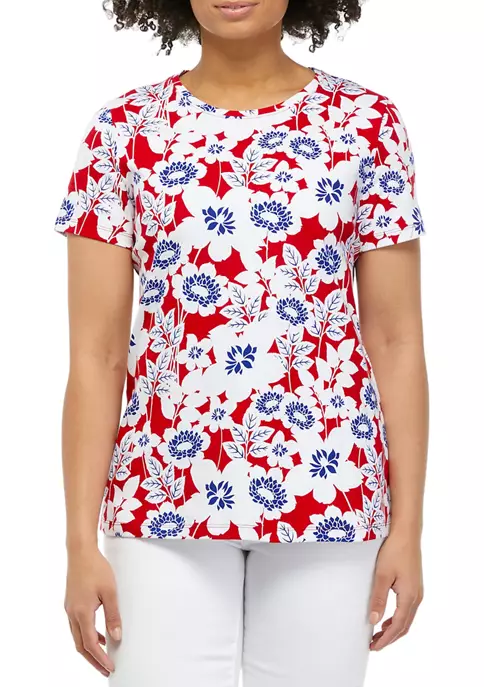 A private department store company based in Charlotte, NC
The store was founded in 1888, originally going by the name "New York Racket"
The store offers a sizeable inventory of a variety of consumer goods which includes apparel, shoes, accessories, cosmetics, home furnishings and wedding registry
Ships to only the contiguous US States, Alaska, Hawaii, and military APO/ FPO addresses
Free shipping is offered for orders $99 or above
Returns are allowed (for refund to original payment method) if made within 180 days of purchase date
Accepted payment method includes credit and debit cards, Apple Pay and PayPalWhat is Belk?
Belk.com is the e-commerce website of the department store Belk Inc based in Charlotte, New Caledonia, USA. Belk was started as far back as 1888 by Henry Belk and was later joined by his brother Dr. John Belk. The store, which was named "The New York Racket" at the time, started as a bargain store providing quality products at great prices.
In the early 1920s, Belk entered partnership agreements with other merchandisers, where partners received a share of ownership and their names on the storefront alongside Belk, such as Belk – Leggett, Belk – Jones, Belk – Hudson. While this led to quick expansion of the Belk brand, it also led to diluted brand identity since most of the Belk stores were co-branded. Thus, there was a need to consolidate the company's legal and organizational structure under Belk; and this was done in 1997 giving birth to Belk Inc.
Belk holds fashion apparel and fashion accessories for every season and event, and for everyone in the family – women, men, and kids. They also hold a range of consumer products from car accessories to electronics and from home items to outdoor items. Over the years, Belk has transformed from simple bargain stores to go-to destinations for modern fashion styles and other consumer products. Thus, the new slogan they adopted in 2010 (which is "Modern. Southern. Style") is very fitting.
Is Belk safe?
Belk is a safe fashion store. When buying from online stores, it's also important that the store be safe, that is being able to protect the sensitive data that you share with them. If a store is legit, it will not rip you off; but if it is not safe, your sensitive data such as personal information and credit card details will leak to other fraudsters, leaving you exposed to being ripped off. Therefore, the ideal online store must not only be legit but also safe.
Thankfully, Belk ticks the box in this regards. Their privacy policy states that they use commercially reasonable physical, technical, and administrative safeguards in preventing unauthorized access, use and disclosure of customers' data. One of such technical measure employed is Secure Sockets Layer (SSL) technology. SSL is the industry standard for establishing a private connection between two devices communicating in an external network like the internet.
All personal and transaction information is transmitted over SSL which ensures that third parties are shielded off; also the data is encrypted before being relay so that even if captured, it is unreadable to the hackers. Also, Belk periodically employs the services of third-party security companies to test the security of their servers and ensure that customers' data (personal information and credit card details) is properly safeguarded. That said it is safe to say that Belk is safe.
Product Range
The ideal online store should offer a variety of products. This in no way means that the store should be a hold-it-all; even a store that focuses on a particular niche can provide a variety of product within that niche. Having a wide product range offers buyers a lot of advantages; buyers will be able to get all their items in one place which is convenient. Also, there'll be cost savings resulting from bulk purchase discounts, and paying to ship one order instead of shipping different orders from multiple stores.
In this regards, Belk does very well. Having evolved into a department store, Belk offers a variety of products which include apparel, shoes, accessories, cosmetics, home furnishings and wedding registry. The different product categories (and items within each category) in Belk are as follows:
Women
Women clothing – You can shop plus size clothing section or in the petite section. Items you'll find in either section include: Activewear, Bras, Panties & Lingerie, Capris, Dresses, Jackets & Blazers, Jeans, Pajamas & Lounge, Pants, Shorts, Skirts, Suits & Suit Separates, Swimwear, Tops
Women Accessories – Belts, Ear Warmers, Gloves, Hair Accessories, Hats, Hosiery & Tights, Scarves & Wraps, Socks, Sunglasses
Men
Men Clothing – Active & Outdoor, Designer, Jackets & Coats, Jeans, Pajamas, Pants, Shirts, Shorts, Socks, Sport Coats & Blazers, Suit Separates, Sweaters, Underwear, Suits
Accessories – Belts & Suspenders, Cufflinks, Gifts & Gadgets, Hats, Money Clips, Sunglasses, Tie Bars, Ties & Pocket Squares, Wallets, Men's Watches, Men's Grooming, Men's Shoes
Young Men Clothing
Clothing – Active & Outdoor, Graphic Tees, Hoodies & Sweatshirts, Jackets & Coats, Jeans, Pajamas, Pants, Shirts, Shorts, Socks, Suits & Sport Coats, Sweaters, Swim Trunks, Underwear, and School Uniform
Junior
Clothing – Activewear, Blazers and Jackets, Bras and Panties, Capris, Coats, Dresses, Graphic Tees, Hoodies and Sweatshirts, Jeans, Jumpsuits & Rompers, Pajamas and Lounge, Pants, Shorts, Skirts, Sweaters, Swimsuit, Tops & Kids' Toys and Games – Art and Craft, Building Blocks and Toys, Dolls and Dollhouses, Drones, Educational & STEM Toys, Games & Puzzles, Outdoor Toys, Pretend Play and Costumes, Remote Control Toys, Stuffed Animals, Baby Toys, Music Toys, Toy Storage & Organizers, Vehicles, Video Game Consoles
Kids' Bedding & Bath
Baby Clothing – Accessories, Activewear, Character Apparel, Dresses, Jackets & Coats, Jeans, One-pieces, Outfits and Sets, Pajamas, Pants and Leggings, Shirts and Tops, Shorts, Socks, Suits and Dresswear, Sweaters, Swimwear
Baby Essentials – Baby Booties, Bath Toys and Towels, Bibs & Burb Cloths, Diaper Bags, Keepsakes & Milestones, Nursing Covers, Pacifiers, Toys
Girls Clothing – Accessories, Activewear, Capris, Character Apparel, Dresses, Hoodies & Sweatshirts, Jackets & Coats, Jeans, Jumpsuits & Rompers, Leggings, Pajamas, Pants, School Uniforms, Sets and Outfits, Shorts, Skirts & Socks, Sweaters, Swimsuits, Tops, Underwear
Nursery and Décor – Baby Bedding, Diapering & Storage, Humidifiers, Mobiles and Soothers, Nursery decor
Boys' Clothing – Accessories, Activewear, Character Apparel, Hoodies & Sweatshirts, Jackets & Coats, Jeans, Pajamas, Pants, School Uniforms, Sets and Outfits, Shirts, Shorts, Socks, Suits and Dresswear, Sweaters, Swimwear, Underwear
Beauty
Bath & Body – Body Scrub, Foot Care, Gift and Value Set, Moisturizers, Soaps & Body Washes, Bath Bombs, Hand Cream
Nail Polish and Tools
Make Up – Eye Make Up, Face Make Up, Lip Make Up, Make Up Removers, Make Up Tools, Palettes and Sets
Men's Grooming – Hair and Body Care, Shaving, Skin Care, Men's Cologne
Fragrances – women's perfumes, Men's Cologne, Fragrance Gift and Value Sets, Deodorants
Hair Care & Tools – Curling Irons & Hair Rollers, Hair Strengteners & Flat Irons, Hair Dryers, Hair & Scalp Treatments, Shampoos & Conditioners, Styling Products, Hair Brushes
Skin Care – Cleansers, Exfoliators, Gift and Value Sets, Moisturizers, Sun Care, Toners & Mists, Tools And Accessories, Treatments and Serums, Masks
Tools and Accessories – Make Up Brushes, Make Up Bags, Eyelash Curlers, Make Up Brush Cleaners, Pencil Sharpeners, Sponges & Blenders, Tweezers and Scissors
Shoes
Women Shoes – Boots, Clogs and Mules, Comfort, Designer Shoes, Flats, Heels and Pumps, Sandals, Slippers, Sneakers, Water Shoes
Men's Shoes – Boots, Casual Shoes, Dress Shoes, Sandals, Slippers, Sneakers, Designer Shoes, Water Shoes
Juniors Shoes – Boots, Clogs and Mules, Flats, Heels and Pumps, Sandals, Slippers, Sneakers
Kids' Shoes – Baby Shoes, Girls' Shoes, Boys' Shoes
Handbags
Purses and Handbags – Backpack Purses, Belt Bags and Fanny Bags, Bucket Bags, Clutches &Evening Bags, Crossbody Bags, Designer Bags, Hobo Bags, Mini Bags, Satchels, Shoulder Bags, Totes, Wallets
Women's Wallet
Travel and Luggage – Backpacks, Luggage Collections, Carry-on Luggage, Checked Luggage, Duffle & Weekender Bags, Luggage Sets, Spinners
Jewelry
Fashion Accessories – Bracelets, Charms and Beads, Earrings, Jewelry Sets, Necklaces, Rings, Brooches and Lapel Pins, Designer Jewelry
Children Jewelry – Bracelets, Earrings, Jewelry Sets, Necklaces
Men's Jewelry
Fine Jewelry
Watches – Men's watches, Women Watches, Smart Watches, Fitness Watches, Designer Watches, Luxury Watches
Bed and Bath
Bedding Basics – Bed Pillows, Blankets and Throws, Down and Down Alternative Comforters, Mattress Pads and Protectors, Mattress Toppers, Pillow Cases, Sheets, Bedding Accessories, Hotel Collection
Bedding – Bed in a Bag, Bed Skirts, Bed Spreads, Bedding Collections, Comforters, Coverlets, Daybed Covers, Quilts, Blankets and Throws, Curtains and Drapes, Duvets and Covers, Hotel Collection, Mattress Toppers and Pads, Pillows, Sheets, Valances
Bath – Accessories and Sets, Bath Collection, Bath Rugs and Mats, Bath Towels, Bathroom Storage and Organizers, Beach Towels , Digital Scales, Shower Curtains, Hotel Collection, Shower Hook and Rods
Dorm Bath
Home
Kitchen – Appliances, Bakeware, Coffee and Tea, Cookware, Cutlery and Knives, Gadgets, Grilling and BBQ, Kitchen and Table Linens, Rugs and Mats, Storage and Organization
Furniture – Air Mattresses, Bar Stools, Bookcases and Shelves, Buffets and Servers, Chair and Stools, Coffee and Accent Tables, Desks, Dresses and Chests, Coat Racks and Hall Trees, Mattresses, Ottomans, Trunks and Benches, Wine Racks, Outdoor and Patio
Electronics – Drones, Fans and Heaters, Music and Audio, Novelty Electronics, Tech Accessories, TV & Video,
Pet Accessories
Outdoor Living – Camping Chairs, Coolers and Insulated Bags, Dinnerware, Lawn and Décor, Picnic, Camping and Fishing Gear
Home Décor – Artificial Flowers and Plants, Candles and Fragrance, Clocks, Figurines, Decorative Accents, Decorative Baskets, Decorative Bowls, and Jars, Decorative Trays, Lamps and Lighting, Mirrors, Picture Frames, Rugs, Throw Pillows, Wall Art and Décor, Vases, Throws
Dining and Entertainment – Glassware and Drinkware, Picnic Baskets, Serverware, Silverwar and Flatware, Table Linens, Wines and Bar
Fan Gear – Fan Appliances, Fan Décor, Fan Tailgating, etc
Others
Women's Accessories – Belt, Ear Warmers, Gloves, Hair Accessories, Hats, Hosiery and Tights, Phone Cases, Reading Glasses, Scarves and Wraps, Socks, Sunglasses, Umbrellas
Small Accessories – Card Cases, Coin Purses, Key chains, Phone & Tablets Cases, Pill Boxes, Purse Charms, Pocket Knives, Sunglass Cases
Stationery and Gifts – Agendas and Planners, Desk Accessories, Notebooks and Journals, Notecards, Pens and Pencils, Unique Gifts
The above-listed product categories and items show that Belk is a complete consumer product store. In the apparel store, there are products for everyone in the family – men, women, and kids; and there are also almost every home and outdoor consumer products.
Inventory Size
Apart from having a variety of products, you'll want the ideal store to have a large number of items available in each product section. For example, you'll not want to find only two or three items in the women skirts section if you need to buy a shirt. With a large pool to choose from when purchasing any item, you're more likely to find something that'll match your preference and budget.
In this regards, Belk does very well. They hold a sizeable inventory of each product type. For example, at the time of writing this review, in the women's clothing category, there were 1,997 items in dresses section, and 237 items in the women skirts section; in the men clothing category, there were 565 items in the Pants section, and 184 items in the Suit section. The accessories category was also well stocked; women's boot and flats numbered over 1,200 and 910 respectively, while men's shoes were over 1,720.
The other product categories are also well stocked. In the home category, the furniture section had over 1,399 items, the electronics section had over 240 items; and in the Bed and Bath category, there were over 978 bedding basics.
That said, with hundreds of items in each product section, you'll not be short of choices when shopping in Belk. Belk is able to offer their numbers because they draw products from a host of brands (over 1,420), which includes some exclusives such as Biltmore, Crown and Ivy, Home accents, Kim Rogers, Lightning Bug, Nursery Rhymes, True Craft, Wonderly, and Zelos.
Prices, Promotions, and Related Policies
ideal online store should offer reasonable prices, because no matter how gorgeous a particular piece is, no buyer will be willing to pay more than is reasonable for it. Determining the reasonableness of prices is best done by comparing prices in a store to the prices the competition.
When this is done, the prices of Belk come out as fair. That is, Belk does not come out as offering the most competitive prices, but the store does not come out as being expensive either. For example, at the time of writing this review, full prices of women dresses ranged between $48 and $227 (with hundreds of them below $100). Also, full prices of women skirts starts from $44, with almost every item in the section coming in under $100. It was the same in the men's apparel category; hundreds of men's pants were available for $60 – $100, while suits were priced at $99.99 – $695. Given that in stores considered expensive, you'll be hard pressed to find items selling for less than three figures, it's safe to say that you'll not break the bank to shop in Belk.
Promotions
Promotions are cost saving offers, since promotions allow customers to get products for less than their full prices. Thus, customers are always on the lookout for stores that run a lot of promotional offers.
Belk comes out strong in this area. There are a lot of costs saving offers provided by the store. On the landing page of the Belk website we were greeted with lot of price slashing offers such as "over 200 Doorbusters" items with up to 75% off, "Buy one, get 2 free" on select Pants, and more. There was an offer to get 20% off regular and sales purchases with the Belk Rewards Credit Card, as well as an offer to get 15% off with Belk shopping pass. In addition to these, there were dozens of other coupons.
If you want promotions, Belk offers them in quantum. In the product listing, you'll find that over 80% item listed have coupons that can be applied to knock down its price. Most of these coupons take up to 80% off full prices of items, leaving the items at tantalizing prices. For example, you'll find a lot of men and women apparel (Pants, Skirts, and Dresses) knocked down to $12.49 – $26.49, even men suits are knocked down to $74.99 – $84.99, and tons of shoes are knocked down to well below $50. If you plan to score good deals while shopping consumer products, signing up for Belk is not a bad idea.
Payment Method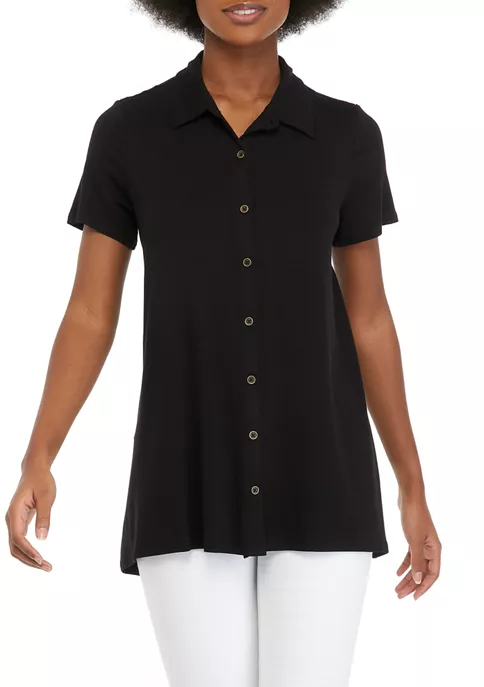 The ideal store should support a wide range of payment options so that you can easily find a convenient means to pay for your orders. In this regards, Belk does very well, as they support different payment methods. You can pay for your Belk orders with: Belk Rewards Credit Card, Visa, Mastercard, Masterpass, American Express, Discover, Amex Cards, PayPal, Apple Pay, and Pre-paid gift cards such as Simon's
Though there is no support for the web wallets, checks, crypto currencies or for options such as COD (Cash on Delivery) payments, Belk still support more payment options than you'll find in many other consumer products stores. The support for PayPal is particularly laudable because this is a preferred means of payment for many customers, but is not one often supported by consumer products stores.
Shipping
When looking at online stores shipping is important because any item you order will have to be moved from the fulfillment center of the store to where you'll receive delivery of the item. The important shipping considerations are shipping destinations, shipping times, and shipping costs.
Shipping Destinations
This is the different places that the online store ships merchandise to. This should be one of the first considerations when checking online stores because if the store does not ship to your territory it will be difficult to receive your order. In this regard, you'll want a store to ship merchandise to many locations across the world, so that where you are resident is more likely to be covered.
In terms of shipping destinations, Belk comes out as a US facing store. The store ships orders to only the contiguous US States, Alaska, Hawaii, and Military APO/ FPO addresses. At the time of writing, they do not ship orders internationally. Thus, if you are resident outside the US, you'll have to look at another store for your related purchases.
Shipping Times
Because after placing your order you won't want to wait for too long before receiving its delivery, you'll want a store that offers fast delivery.
Belk offers a couple of shipping options, and how long you'll have to wait to get your orders depends on the delivery option chosen. The different shipping options are standard delivery, Premium 2 – day delivery, and Express Overnight delivery. The Standard delivery takes 4 – 7 days to deliver orders to the 48 contiguous US states. How long the other delivery options take is evident from their names, the Premium 2- day option delivers orders in 2 business days, while the Overnight option delivers orders the very next business day after order placement. However, for the express delivery, you'll have to place the order before 1pm (EST).
Only standard delivery is available for orders shipping to Alaska and Hawaii, and it takes 7 – 10 business days. If shipping to military addresses, it will even take more time.
Belk also have an in-store pick up service where you can place orders online and pick it up from select stores tagged "Buy Online, Pick Up in Store". This is one of the fastest ways to get your Belk online purchases because the orders placed this way are generally ready for pick up in the store within four hours (but orders placed after 4:00pm of any day will be available the next business day). However, the "Buy Online, Pick Up in Store" service does not apply to all items listed in Belk. Items available for in-store pick up will be clearly marked as such in the website in the product detail page, as well as the available pick up locations. The stores will hold the merchandise for up to 10 days before returning them to stock; and you'll get an email reminder 24 hours before the items are returned to inventory.
Shipping Cost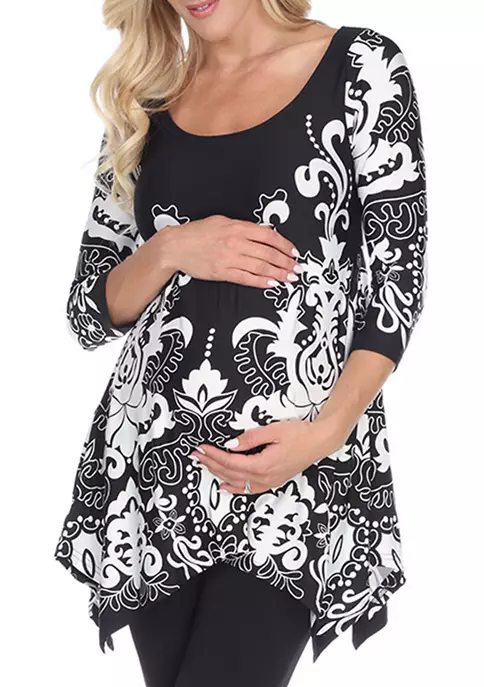 Research has shown that many buyers abandon their shopping cart at checkout after the shipping costs have been added. This reveals that when shipping costs are too high, the cost of obtaining an item may be perceived as unacceptable, even if the items themselves were perceived as acceptably priced. Thus, you'll want shipping costs to be as low as possible.
In this regards, free shipping wins it all the time because it represents the lowest possible shipping cost. Thankfully, Belk does offer free shipping. However, like most online retailing stores, it comes with minimum order requirement, which is $99+. That is, if your order is $99 or greater, you'll get free standard shipping; but if the order is less than $99, you'll have to pay a standard shipping rate of $9.50. Given that the standard shipping is the slowest delivery option, if you want expedited delivery, you'll have to dip more into your pockets. The Premium 2-day delivery cost $24.95 for all orders, while the Express overnight delivery cost $29.95 for all orders. Also, if you are buying a gift card; standard shipping is free, while the Premium 2-day delivery and the Express overnight delivery are the same rates, that is $24.95 and $29.95 respectively.
Looking at the shipping costs of Belk; it's always good to find online retailing stores that offer free shipping. However, you'll not want to spend too much just to qualify for free shipping; thus, the qualifying amount merits considering. Belk's $99+ requirement to qualify for free shipping is not the highest you'll find in the business, but it is still is relatively high, because there are lots of US based US facing fashion stores with free shipping qualifying amounts of $50 or $75.
However, Belk occasionally run shipping promotions. For example, at the time of writing this review a shipping promotion that was running made free shipping available for orders over $49. That said, if you'll rather not spend up to any particular amount to get free shipping, you can use the "Buy Online, Pick Up in Store" service where available. No matter the order amount, it is free to ship your package to the designated store where you'll pick it up.
Also, it's also a good thing that where free shipping is not applicable (orders less than $99 or orders for expedited shipping) Belk charges flat shipping rates. With flat rates, the amount you'll pay for shipping remains the same even as your order size or weight increases. However, it should be said that the shipping rates of Belk are a bit high relatively. There are definitely stores that offer less than $9.50 or $29.95 for standard shipping and overnight shipping respectively.
Returns
When checking online stores that you plan to buy from, it i
s important to check that the store has a friendly return policy. This is because there are many reasons why you may not be totally satisfied with an ordered item. This could range from ordering a wrong fit, to getting a damaged/ wrong item, to simply changing your mind about the order. Whatever the reason, if you're not totally satisfied with the delivered item, you'll rather return it to the store (and get a replacement or get refunded) than be stuck with it. Fortunately, Belk does allow returns of unwanted items. What follows is a discussion of their return policy.
Return Process
You want the return process to be easy so that you won't be put off from returning an item to the store because of a cumbersome process.
Returning items to Belk is fairly easy. They are two ways to return Belk orders – return in store, and return by mail. Return in store is simply walking into a Belk retail store closest to you with the item you wish to return. In-store returns apply to all items purchased in a Belk store, but not for all items purchased online. The online purchases which cannot be returned in-store include: area rug (with one side 5 ft or larger); wall art, mirrors, clocks or picture frames (30 inches or larger); furniture; food or candy; baby gear; Christmas tree (10 ft or larger or out of original box); mattresses; and laps & lighting. Given that in-store return is convenient, it's also a good part of Belk's return policy that a host of Belk's online purchases can be returned in store. This is unlike the restrictive policy of many online stores where only in-store purchases can be returned in-store and all online purchases must be returned by mail.
The return of items to Belk by mail is also fairly straight forward. All you'll do is: indicate the reason for the return on the packing slip (beside the product description), package the item appropriately including the packing slip and a copy of the merchandise receipt, and send the package to Belk's fulfillment center (8051 Eastgate Blvd, Mt Juliet, TN 37122). However, the simplest process would have been the provision of return labels. Return labels are usually pre-addressed which makes them very convenient to use; they are also pre-paid which means that at the point of mailing the return package you'll not have to bring out money. Unfortunately, Belk does not provide return labels, so you'll have to write the return address on the return package, and you'll have to use your money at the point of mailing the return package.
Return Window
Online stores gives a return window – a time period within which any unwanted item must be returned to the store for it to be accepted and a refund issued. Because you'll not get a refund if the items are sent in late, you'll want an extended return window so that you'll not have to race against the calendar when returning items to Belk.
In this regard, Belk outperforms almost every other retail store in the business. The store allows a returns window of 180 days; which means that you can return an unwanted item to Belk anytime within 180 days from the day of purchase. Even if the "day of purchase" here is the day that the order is placed, Belk's return window is still wider than the "30 days from date of receipt of item" that most of the other retailing stores offer. The only exception to this policy is fine jewelry, mattress and rug. The return window of these items is 90 days from the day of purchase, which is still wider than the oft seen 30 days. That said you won't be under time pressure when returning a Belk item to the store, as they offer a very generous return window.
For all returns getting to Belk within the allowed time, the company will refund the full purchase price of the merchandise. It should also be said that if for some reasons your return do not get to Belk within the allowed time, the store will still issue a refund, but the value will not be the purchase price of the item returned, but the lowest sale price (of the item) offered in the last 30 days. Also the refund will not be as cash, but as store credits to Belk Rewards Credit Card or a Belk Gift Card. This is a very good part of the policy because in most of the other online stores, returned item reaching the store after the return window closes are rejected.
Cost of Return
If you have to return an item to a store, you don't want to be put off by the cost of making the returns. Thus, the ideal online store should have cost of return that are as low as possible.
In this regard, while returning items to Belk, the customers bear all shipping costs. The only exception is where the return is for a damaged or wrong item. Where costs are involved, zero costs win it all the time; thus, we'll like to see online stores that offer free returns (that is, absorbs return shipping cost and makes the costs zero for the customers). Thus, it's disappointing that Belk does not offer free returns by pushing return shipping cost to the customer. It also does not help that return labels are not provided; this is because where return labels are provided return shipping costs are usually discounted. Thus, you'll find that returning items to Belk will be relatively expensive. However, it is good to see that unlike some other stores, Belk does not charge restocking fees.
Refund Policy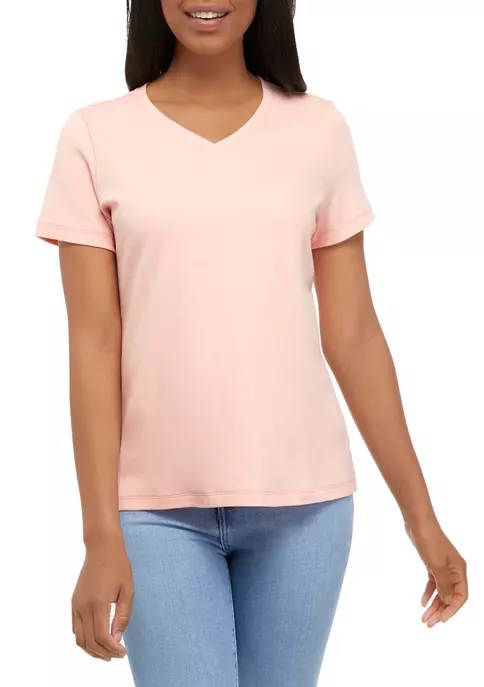 After returning an item to a store, you won't want to wait forever before receiving your refund. In this regards, Belk does relatively well. It takes the store 15 business days of receiving the returned item to issue the refund. If you've seen reviews of other online stores, you'll find that there are many stores that take as many as one month to issue refunds.
Also, it's a good thing that Belk issue refunds via the original payment method. Thus, you'll have your funds in your account, and may choose to go to another store for your purchase. They online issue refund as store credits if the returned items is received later than the 180 days allowed for returns, or if the return package is received without the merchandise receipt or packing slip. This is better than some stores that exclusively offer store credits for all returns, which will restrict the customer to buying from the particular store.
Ordering Experience
Part of the seamless customer experience that online stores promise is an easy buying process. This starts from the ordering process. Belk offers a seamless ordering experience. Because the website is intuitive, navigating in it is a breeze; you'll be able to search through product listings, select an item into cart, and complete checkout without any hassle. Also, after placing an order, you may make changes to it for up to 15 minutes from the time of submitting the order. This is a good one because in most online stores, you cannot make changes to an order after placement; so you'll have to wait to receive the order and start the process of returning it.
After placing your order, you'll receive an order confirmation email with complete details of the order as well as the order number which you can use to track the order. After the package has been picked up by the carrier for shipment, you'll receive a shipping confirmation email. This mail will contain a tracking number which you can then use to track the package through shipping carrier's website.
Customer Support Service
Some customers will have questions about a store or its offerings, while others will have issues with their orders. Thus, the ideal store will provide for answering customers' questions and handling customers' complains.
Belk provides self-help via FAQ articles. You'll find that the FAQ section answers most of the questions that you'll have about the department store, such as shipping, returns, methods of payment, placing order, and more. If you still need to contact the department store, they provide three direct contact channels – email, telephone, and live chat. You can send them an email via [email protected].
For the telephone service, the number to call is 1-866-235-5443. The call service is available between 7:00am – 10:00pm (EST) Monday – Friday, and between 9:00am – 10:00pm on Saturdays and Sundays. But if you're calling to inquire about the Belk Rewards Card, there is a dedicated number which is 1-800-669-6550. For the live chat, the chat hours is between 8:00am – 10:00pm (EST) Monday – Friday, and between 10:00am – 8:00pm on Saturdays and Sundays.
It is good that a lot of contact channels are supported, so customers will have their pick when they need help. One small dent is that the Belk's customer support service is not available 24/ 7. However, since the department store is US facing, there will be no problem of the support service being active only in the downtime of customers at the other part of the world.
Summary
Belk may have been founded over a century ago, but the company lives up to its "Modern. Southern. Style" tagline. Belk is a go-to destination for modern and stylish fashion pieces for the entire family, as well as Southern style home collections. There is a sizeable inventory of a wide variety of consumer products, such that you're guaranteed to find something that matches your taste and budget. Prices in the store are such that you won't break the bank, and they offer a host of cost saving promos to ensure that you can score amazing deals in the store.
Belk ships to only the US. Shipping is relatively fast, while returns are easy with a very generous return window of 180 days from the date of purchase. The only dent on the return policy is that Return Labels are not provided and the costs of returns are borne by customer.
That said, Belk comes out as a good store to get your fashion products as well as other consumer products; and there are very good reasons to try out the store.
Pros
There is a wide variety of products available which includes clothing and fashion accessories for everyone (women, men and kids) as well as consumer products
Products are drawn from a wide range of brands, so you can choose from hundreds of each product type when shopping in Belk
You can make changes to an order for up to 15 minutes after the order has been submitted
There is support for a wide range of payment options which includes credit and debit cards, Apple Pay, and PayPal
Free shipping is offered (albeit for orders of $99 and above)
They offer a very generous return window of 180 days from the purchase date
Returns getting to the store after the 180 days return window are still accepted, but for store credits
A host of online purchases can be returned in-store
Refund processing is relatively fast; and refunds are issued within 15 days of receipt of returned item
There is support for a range of customer support options which includes email, telephone, and live chat
Cons
Ships to only the US
Return labels are not provided for making returns by mail
Customers bear the cost of all returns
Have you purchased any item from Belk before? What was your experience? Kindly use the comment section below to give us your Belk review.