Hair loss is commonly associated with men, but it's also something many women experience. While it's normal to lose between 50 and 100 strands of hair per day, shedding more than 125 hairs per day may be a sign of hair loss.
If you're noticing hair loss, you may wonder what you can do about it. You might try over-the-counter products like minoxidil (Rogaine) or prescription medications.
People seeking a more natural alternative may consider trying Aveda Invati Advanced, a three-step hair care system designed to reduce hair loss.
Keep reading to see whether Aveda Invati Advanced is right for you.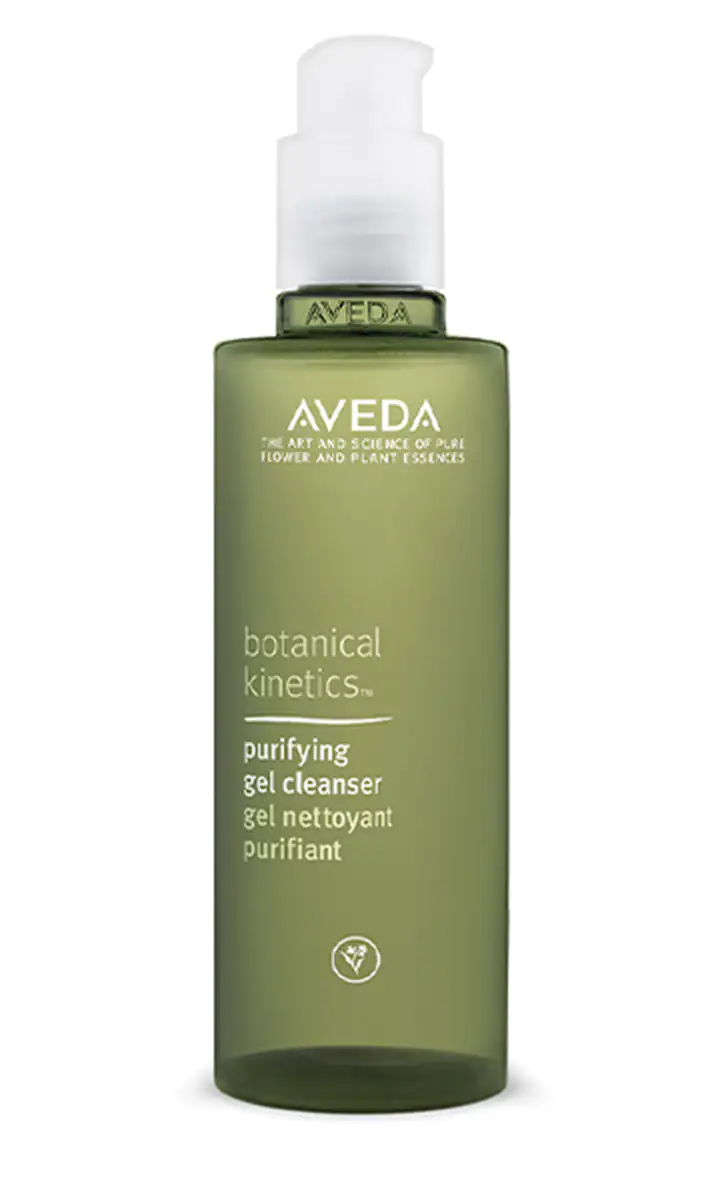 Pros and cons
What is Aveda Invati Advanced?
Aveda is a vegan-friendly cosmetics brand that makes a variety of personal care products. The brand offers skin care, body care, men's grooming products, fragrance, and makeup products, but the company is largely known for its hair care products.
Aveda Invati Advanced is the brand's solution to hair loss and hair thinning. It's a three-step hair care regimen that includes a shampoo, conditioner, and scalp-revitalizing treatment.
The line also includes a masque, thickening foam, and brow thickening serum — all of which are optional but formulated to complement the three-step system.
The products are made with vegan and 94 percent naturally derived ingredients, making the line a good option to try for people looking for gentler hair loss solutions.
Who is it for?
"Hair loss" is an umbrella term that describes hair that has stopped growing. There are many causes of hair loss, including alopecia, hereditary pattern hair loss, age, damaging hair practices, the postpartum period, and more.
Symptoms of hair loss can include:
clumps of hair that fall out when you brush your hair
a widening part
receding hairlinet
hinner ponytail
gradual thinning of hair
Aveda Invati Advanced may be a good option for people experiencing hair loss due to scalp-pulling hairstyles, brushing, aging, and postpartum.
Certain hair habits and styles, such as tight braids, ponytails, and hair extensions, can tug at the hairline and scalp. Similarly, some methods of brushing can cause breakage. The three-step process is best for people experiencing hair loss for these reasons.
It may also be suitable for people experiencing hair thinning, which occurs when the scalp sheds more than 125 strands of hair per day, causing the hair to look more sparse.
Does it really work?
Aveda's hair loss system is pricey, and the commitment is for 12 weeks for best results. So, is it worth your time and money? We asked two dermatologists and a trichologist (a specialist of the hair scalp) to weigh in.
"Caffeine may stimulate hair growth and prevent further hair loss as seen in some in vitro studies on androgenetic alopecia," says Robin Evans, MD, a board certified dermatologist in Southern Connecticut.
Evans says some in vivo studies have found that applying ginseng to the scalp enhanced hair growth by inhibiting an enzyme that leads to male pattern hair loss. However, these studies were done on mice.
Inflammation in the skin on the scalp may be a culprit of hair loss. Aveda Invati Advanced contains ingredients known to soothe inflammation.
"The curcumin in turmeric has anti-inflammatory properties which may play a role in inflammatory skin conditions that lead to hair loss and thinning. Amla, which is a gooseberry, has essential fatty acids which can help to create fuller, shinier, and healthier looking hair and strengthen hair follicles," Evans says.
Some of the key ingredients look promising, but Abolore Adekoyq, RN, a nurse practitioner and trichologist in Chesapeake, Virginia, reminds us to look at the full ingredients list.
"Many Aveda products contain harsh ingredients and surfactants like glycol stearate and sodium methyl cocoyl taurate," Adekoyq says. "Depending on the condition of an individual's scalp, these ingredients can cause scalp and hair irritation. This can lead to a reaction that furthers hair loss instead of helping it."
Adekoyq also emphasizes that "natural" isn't always better.
"Products labeled as 'natural' or 'vegan' may contain ingredients that can harm the scalp and hair tissue," Adekoyq explains, adding she advises caution when seeking hair loss solutions at home.
Determining whether Aveda Invati Advanced will work for you depends largely on your symptoms.
Many people confuse hair loss with hair breakage. When you notice hair shedding (e.g., a seemingly alarming amount of hair left in your brush or comb), this is likely hair breakage that results in shorter strands of hair but the same amount of volume.
Hair loss refers to actual loss of hair strands from the root, leading to a reduced volume of hair regardless of length.
"The most important claim to clearly understand this product is how it defines 'hair loss.' Aveda uses the phrase 'hair loss' but defines it as 'hair breakage' in the fine print," says Erum N. Ilyas, MD, MBE, FAAD, a board certified dermatologist in the Philadelphia and Boston areas.
"Hair breakage may very well be addressed by this product given the conditioning agents and oils that can coat hair follicles and reinforce them to make them less brittle and prone to breakage. For some people, this will provide the appearance of healthy looking hair. It is important to note that this does not necessarily increase the actual growth of hair or the density of hair," she says.
So, does Aveda Invati Advanced work?
For some people, maybe.
It's likely a more effective option for people experiencing hair breakage, not hair loss.
There are many factors that influence hair loss and hair thinning, and this system may be helpful for some people, depending on their symptoms. However, it may not work for everyone, because treating hair loss is usually done by professionals on a case-by-case basis.
"People who are experiencing actual hair loss without understanding the true nature of their condition run the risk of poor outcomes," Ilyas says.
Aveda Invati Advanced products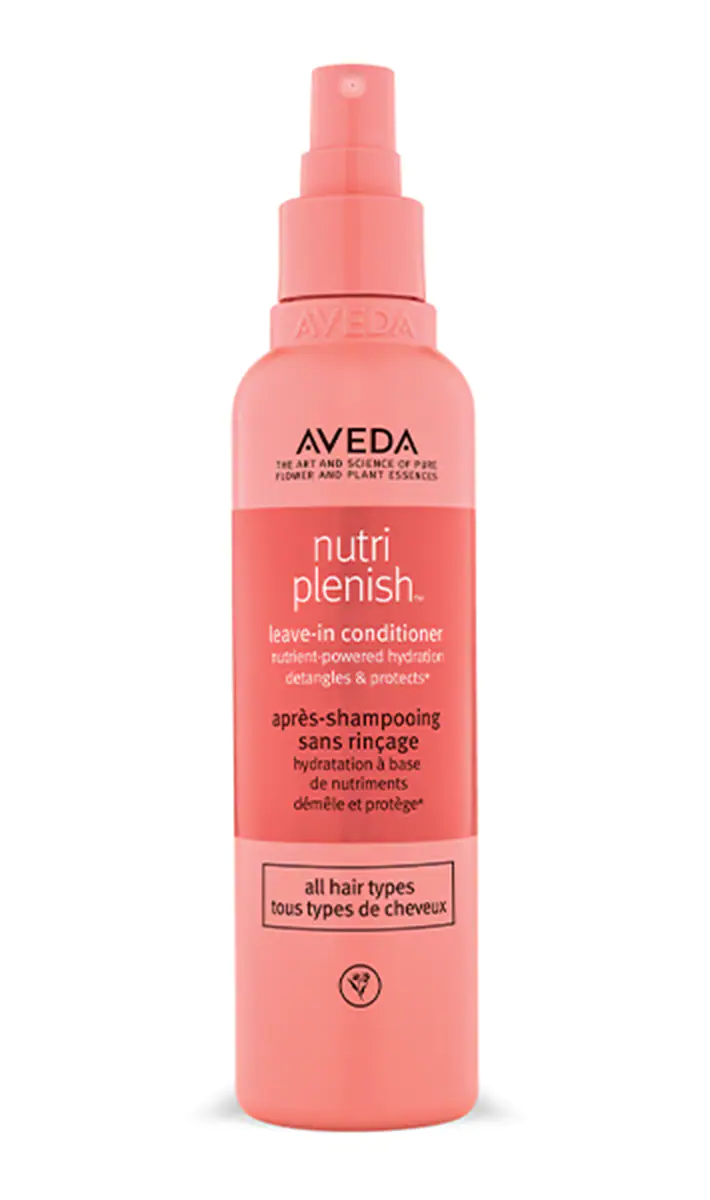 Aveda Invati Advanced consists of seven products:
Invati Advanced Scalp Revitalizer
Invati Advanced Thickening Foam
Invati Brow Thickening Serum
Invati Advanced Intensive Hair and Scalp Masque
Invati Advanced Exfoliating Shampoo Light
Invati Advanced Exfoliating Shampoo Rich
Invati Advanced Thickening Conditioner
The three-step system includes one of the shampoos, the conditioner, and the scalp-revitalizing treatment.
Other products, such as the foam, masque, and brow serum, are optional but can be used with the system.
Exfoliating Shampoos
The line includes two shampoos. Both aim to gently exfoliate and renew the scalp, but they're for different hair types.
The light version is geared toward fine hair and a normal to oily scalp. The rich version is formulated for medium to thick hair with a normal to dry scalp.
Price: $35 for 6.7 ounces
Thickening Conditioner
Formulated with amino acids, the Aveda Invati Advanced Thickening Conditioner may help strengthen hair from the roots. It contains conditioning ingredients that can help thicken hair and protect from breakage.
Price: $37 for 6.7 ounces
Scalp Revitalizer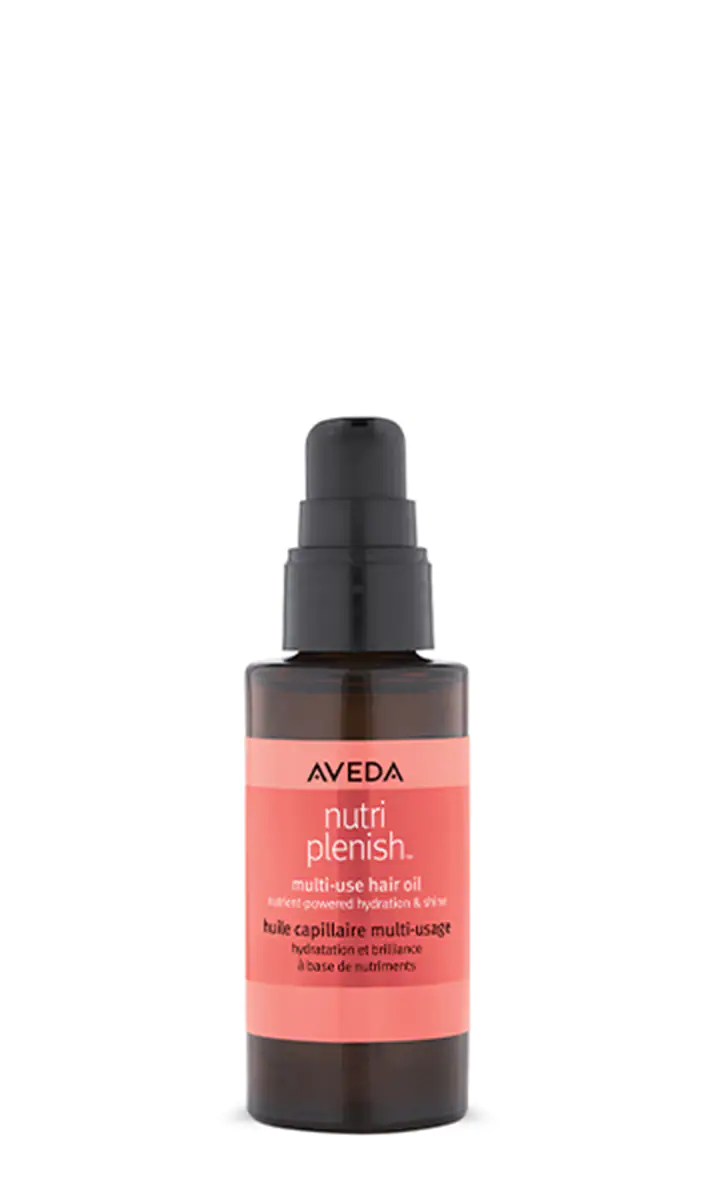 The third and final step of the Aveda Invati Advanced regimen involves a scalp-revitalizing treatment. It comes in a spray bottle and is applied by spritzing directly onto the hair. This formula is designed to support hair's natural keratin and keep your hair longer by preventing breakage.
Price: $68 for 5 ounces
How it works
The three-step system, as you would likely assume, requires just three simple steps that likely aren't too different from your usual hair care routine.
1. Massage a shampoo onto wet hair and rinse
Choose the shampoo that correlates to your hair type and level of scalp oiliness. This step not only gets rid of dirt and buildup but also exfoliates the scalp to encourage renewal. This is the foundation of the routine.
Apply the shampoo into wet hair, focusing on the roots. Massage the shampoo into the scalp and rinse.
2. Follow with the Thickening Conditioner
People with hair loss and breakage often notice thinning hair. This is evident in a decreased volume of hair. Your ponytail may not be as thick as it once was, for example. The Thickening Conditioner is formulated to strengthen hair to protect it from breakage.
Apply the conditioner to the middle and ends of your hair. Use the shampoo and conditioner together once a day or as often as you wash your hair.
3. Spray the Scalp Revitalizer onto wet or dry hair
The Scalp Revitalizer can be used once or twice daily. Part your hair into sections and spray 16 times directly onto the scalp. Your hair can be damp or dry during this step. Gently massage it in, and don't rinse it out.
Ingredients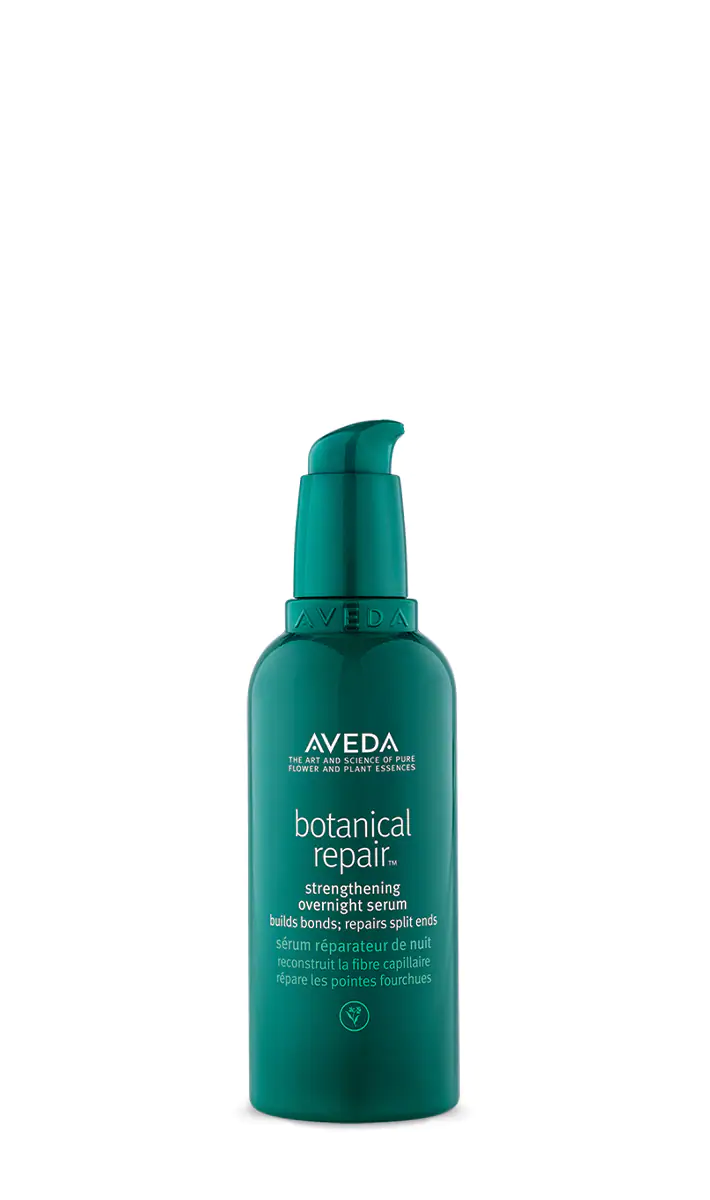 Aveda Invati Advanced is formulated with a blend of Ayurvedic herbs, plant extracts, amino acids, and bio-fermented ingredients.
The hero ingredients include:
The ingredients also include caffeine, coconut oil, tocopherol (vitamin E), fruit extracts, and more. Each individual ingredient may have benefits related to hair health that, when put together, may support thicker, fuller hair.
Aveda products are formulated without the following ingredients:
parabens
mineral oil
petrolatum
formaldehyde
synthetic fragrance
While the company makes strides to avoid potentially irritating and harsh ingredients, Adekoyq notes that some surfactants may be linked to irritation.
Customer reviews and brand reputation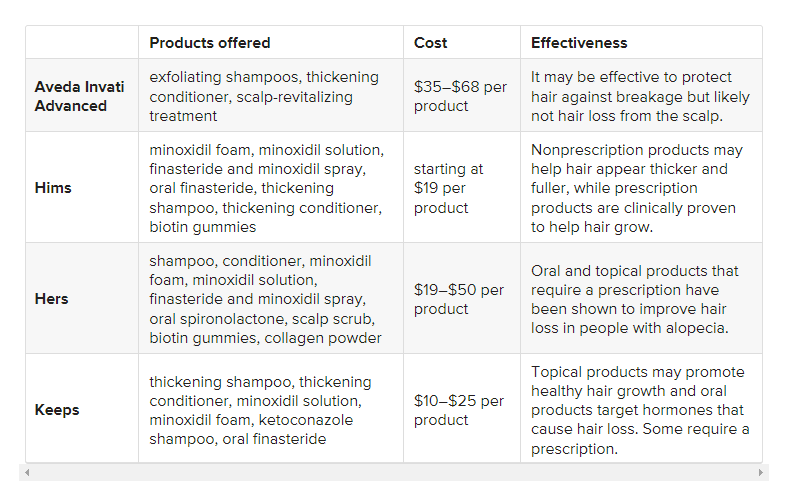 One person's holy grail product may be another's least favorite. Like all products, the reviews for Aveda Invati Advanced products are mixed. However, they are mostly positive.
"I have thin hair that always goes flat and oily from top. Since I started using this thickening conditioner with my volumizing shampoo, my hair texture has completely changed. My hair looks and feels fuller for longer," Sadia A. said in her review of the Thickening Conditioner.
Some reviews share tales of their lack of results. Many reviewers stated they couldn't tell the products made a difference.
"Can't tell if this product works or not. I did not see a difference in my hair growth or hair loss after three months of use," Tiffany M. said in her review of the Scalp Revitalizer.
The earthy smell of the products is one point of criticism for some customers. Some who don't enjoy the smell look past it since they find the product works for them.
"Honestly, at first, I really didn't care for this product, because of the smell. It has a very organic natural [smell] with a hint of spice fragrance. However, after using the whole invati system for a month, I noticed a huge difference in the fullness of my hair. I love that this is light shampoo that doesn't leave residue or dry out my hair. It just simply feels soft and clean. I've also noticed that my hair doesn't get as greasy anymore. I would definitely recommend this to anyone with thinning hair or hair that breaks very easily," Jennifer M. said in her review of the Exfoliating Shampoo.
Despite dozens of positive product reviews, the brand receives 1.5 out of 5 stars on Trustpilot. Many customers report issues with delivery, faulty products, and website difficulties.
Cost
Aveda's high performance hair products are more expensive than those you'd find at the drugstore. The line of Invati Advanced products is even pricier than some of the brand's other hair care products. In some cases, the bottles also contain less product.
The prices are in line with other high performance hair care brands, however. The products also contain vegan and mostly natural ingredients, which come at a premium.
Side effects
There are no known side effects of using the Aveda Invati Advanced system.
The products contain allergens like coconut and potentially irritating ingredients like surfactants, though the products are generally safe to use.
Frequently asked questions
How long does it take for Aveda Invati to work?
Seeing improvements in your hair and skin doesn't happen overnight. Aveda recommends using its Invati Advanced products for 12 weeks to see improvements.
How do you use Aveda Invati?
Aveda Invati Advanced is applied topically. Use the shampoo and conditioner in the shower as you normally would. Follow with the scalp-revitalizing spray, but do not rinse it.
How often should you use it?
The shampoo and conditioner can be used as often as you use your regular shampoo and conditioner. The Scalp Revitalizer can be sprayed onto hair twice daily.
Takeaway
Aveda Invati Advanced is a line of products that claim to reduce hair loss by 53 percent. However, it defines hair loss as hair breakage.
People experiencing actual hair loss may see less success with these products as those dealing with hair breakage.