About Asket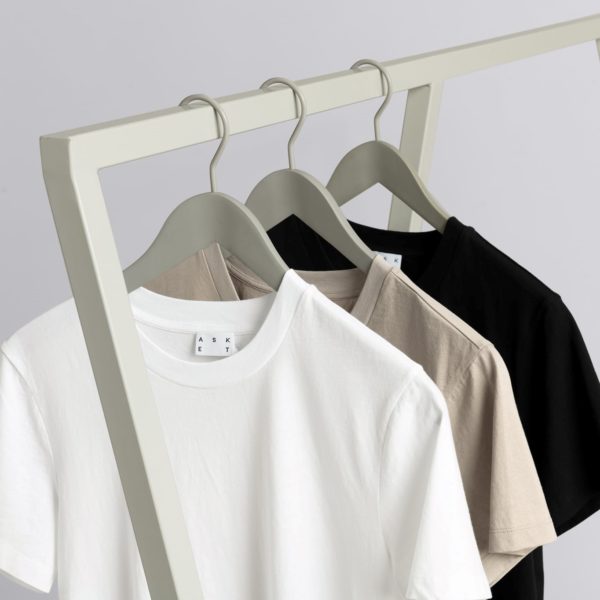 In a world where fast fashion and unsustainable practices are on the rise, Asket knew it was time to step up to the plate. Known for its neutral wardrobe essentials and transitional selection, the company has been branded the best of the basics made with ethics and sustainability in mind.
With appearances in Vogue and Forbes, the brand has made its mark for its insistence on bettering the world and something as simple as fashion staples. With 97k followers on Instagram, Asket's mission only continues to resonate with their growing demographic.
If you're curious if this label is truly worth it, keep reading this Asket review. In it, we'll go through all the ins and outs of the brand, from its best-selling products to customer reviews, and conclude with a decision about whether it's worth a hanger in your closet.
Overview of Asket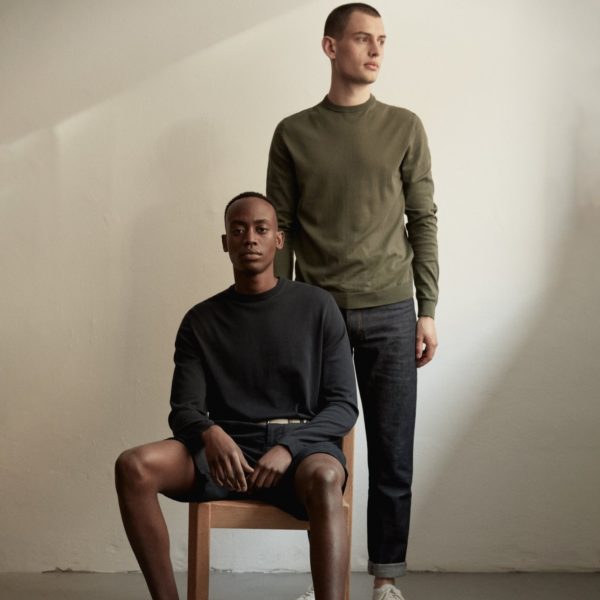 "In pursuit of less," Asket was founded in 2015 by classmates Jakob Dworsky and August Bard Bringéus in Stockholm. With a passion for closet essentials and making an impact, the two came up with the idea for a sustainable fashion brand chock full of quality staples.
The label began as a menswear brand, though the products have always been gender-neutral and recently expanded to carry womenswear. This Asket review sees children's clothing in the near future!
Today, the products are made and distributed worldwide, and the brand continues to set goals to improve transparency and sustainability. Before we dive into this Asket review, let's take a look at some initial pros and cons.
Highlights
Closet staples and transitional pieces for everyday wear
Innovative and inclusive size range
Neutral color palette
Sustainably sourced and made
Recycled fabrics
90% transparency
Free shipping over $150
Free returns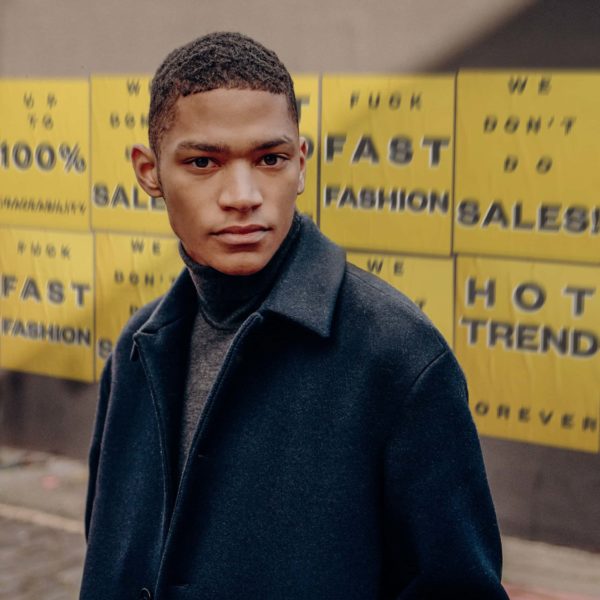 Even the most complex outfits can be born from the simplest pieces. While a tie-dye sweat set might catch your eye for a fleeting moment, the structured blazers, perfectly fitted tees, plain blue jeans, and sleek black belts will win over your heart forever.
You don't have to worry about being a plain Jane with Asket clothing, though. The pieces aren't afraid to stand out, functioning together to tell a story, no matter how quickly you threw your outfit together. Think about how a caramel melts in your mouth: just because it's a classic flavor doesn't mean it becomes your second choice.
Asket carries everything you need to dress up every day, every week, every year. The pieces don't get boring since they always match one another. Your best pair of jeans will go with any top. The idea is that you can build endless outfits with a limited selection of pieces.
If a more minimalist lifestyle and sustainably sourced and made clothing is something you're interested in, keep reading his Asket review. We'll take you through the brand's best-selling pieces to help you find the right fit (though there's not a doubt in our mind that you'll love every bit).
Asket Men's Clothing Review
No wardrobe is complete without a selection of essentials. With the top-selling Asket men's clothing, you'll be able to keep your fun pieces but elevate your style with closet must-haves, so let's take a look!
As a side note, all Asket men's clothing is available in sizes XS-XL and lengths from short to tall to suit your needs. They're also pre-shrunk, so you know that your size is truly your size.
Asket The T-Shirt Review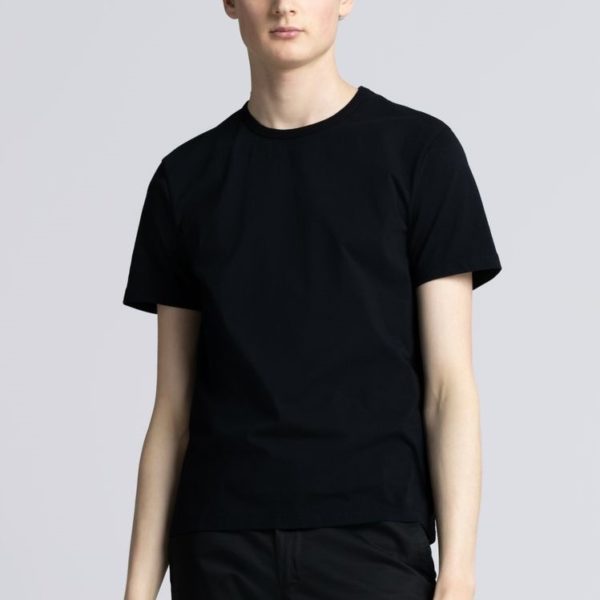 When discussing the ultimate closet necessities, it only makes sense to start with The T-Shirt.
Truly, you can call this the most quintessential, versatile piece of clothing there is. You really can't go wrong with a basic tee, from pairing it with sweatpants and sneakers to layering it with a blazer and tucking it into some dress pants.
This straight-fit ribbed crewneck tee is crafted from Egyptian cotton jersey. It's also available in 7 different colors, including classic black and white, to more adventurous options like army green and a deep aubergine.
The men's Asket The T-Shirt can be yours today for $45.
Asket The Raw Denim Review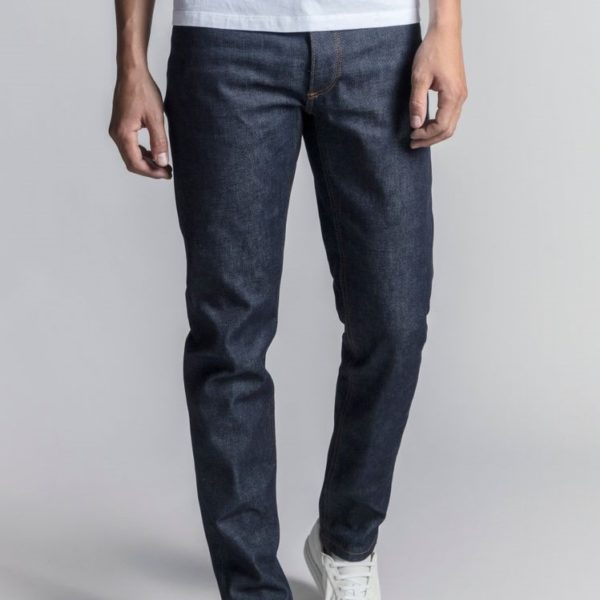 A single good pair of denim to wear with your Asket T-Shirt is all you need to start your wardrobe off right. The Asket Raw Denim is a pair of jeans you'll always turn back to, with a good fit and sturdy yet soft fabric.
These jeans are well constructed–hand-sewn in Italy, actually–for a straight and somewhat relaxed fit, with zero distressing to stand the test of time. The deep, classic shade of blue contrasts with the traditional warm brown stitching.
The Raw Denim will complete all your outfits, available in sizes from 28/30 to 36/34 and retailing for $155.
Asket The Sweatshirt Review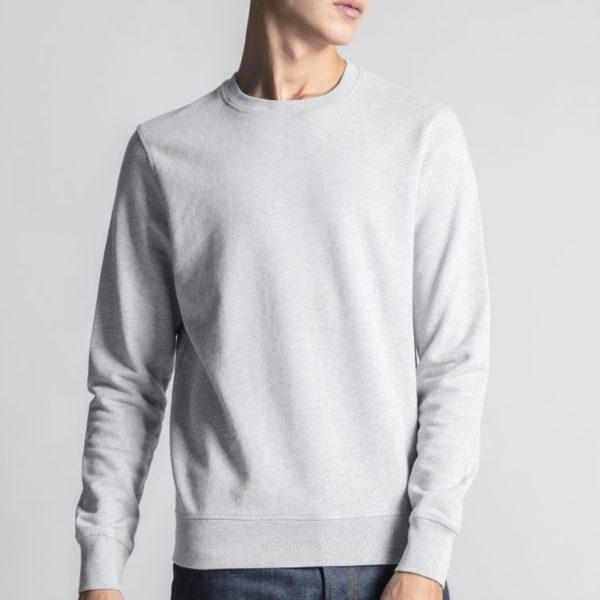 When it's time to get cozy or run some errands, we always turn to one thing: The Sweatshirt. Bundle up for the cool winter days or play some b-ball with your buddies in this Asket staple.
This crewneck sweater is made from super soft and cozy Egyptian cotton and features stretchy ribbed hems for a fitted look. Pair it with The Raw Denim when you're out on the town running errands or some matching track pants for a day well spent at home.
Available in 6 colors, including silky ivory and deep navy blue, the Asket Sweatshirt totals $95.
Asket Women's Clothing Review
While closet staples have no gender, it's helpful to have men's and women's sections for different body types. That's why Asket women's clothing dropped: to provide these quality pieces to even more people, ultimately having a more substantial impact on the world. Let's take a look at some of the most popular styles to help you decide which one (or two or three) is for you!
But, before we get into it, we just want to mention that Asket women's clothing comes in sizes from XXS-XXL. It's also pre-shrunk, so you don't have to worry about it shrinking down a size or two after the first wash.
Asket The T-Shirt Review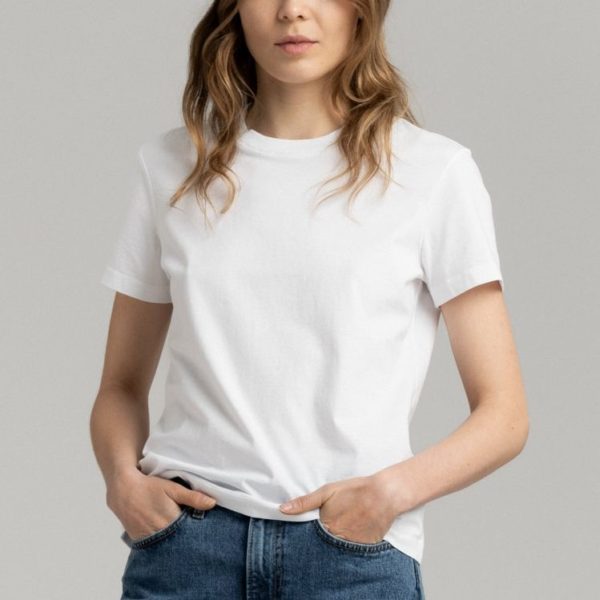 Like the men's The T-Shirt, the women's The T-Shirt is an absolute must-have! We know that cut-outs and graphics are cool, but they tend to go out of style over time. A plain tee, however, always has your back.
Available in three colors, The T-Shirt will pair with every item in your closet. From complementing your patterned skirt to being the easiest thing to throw on with jeans, you'll reach for it every other day. The crewneck is made from organic cotton jersey that's not too heavy or too light, so you'll be feeling like Goldilocks when you slip it on.
The women's Asket T-Shirt totals at $50.
Asket The Standard Jeans Review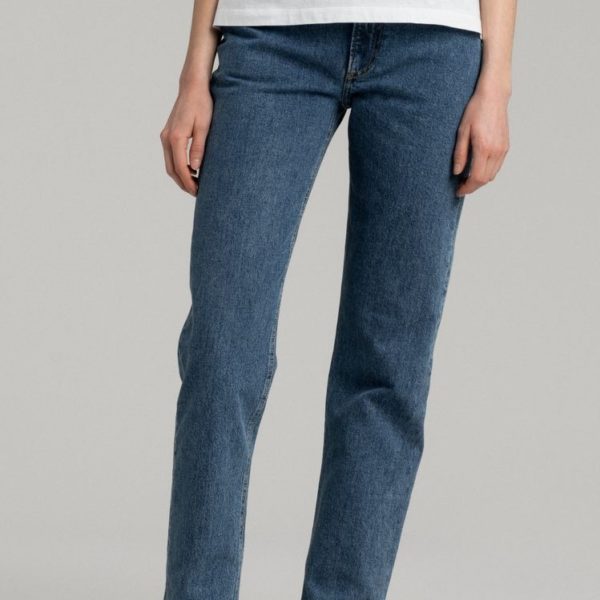 Why is finding the perfect pair of jeans such a mission? They never hug your curves right, leaving a gap in the back, or they're too loose in all the wrong places. Find the right fit in the best wash for your everyday life with the Asket The Standard Jeans.
This Asket review has one thing to say: so many jeans on the market are styled after the male body and fail to consider dips and shapes that need a little more attention. Asket is different, offering The Standard Jeans, which fit straight at the calf but conform to your shape everywhere else, elongating the leg and showing off your silhouette.
Available in a medium sky blue, with curvy and straight sizes ranging from 23/30 to 34/32, these jeans ring in at $150.
Asket The Merino Turtleneck Review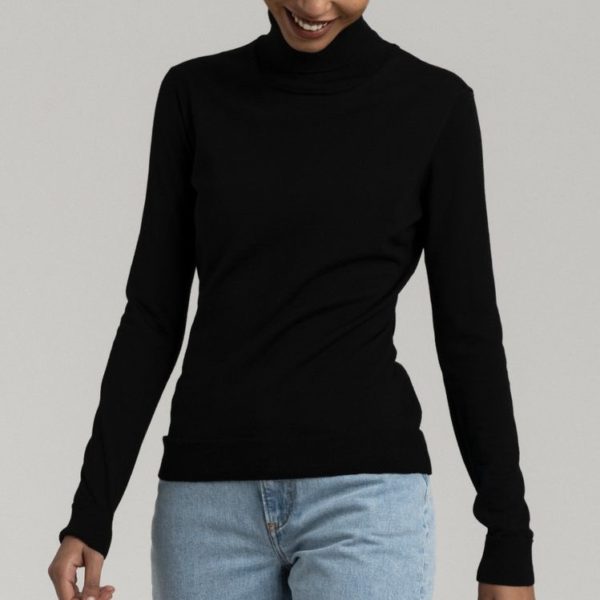 It's hard to go wrong with a turtleneck, whether you're wearing it for Thanksgiving with the in-laws or slipping it under your fav graphic tee. The Asket Merino Turtleneck takes things one step further, with unbeatable quality and super soft fabric.
The top has a slim fit and long sleeves and is crafted from silky smooth Merino wool, making it perfect for cooler days whether you're in the midst of fall or facing the harsh winter head-on.
The high neck replaces your need for a scarf and will look super cute peeking out from underneath your warmest sweater dress, paired with some sheer tights and black booties.
With a simple design and slim fit, The Merino Turtleneck comes to $110.
Who Is Asket For?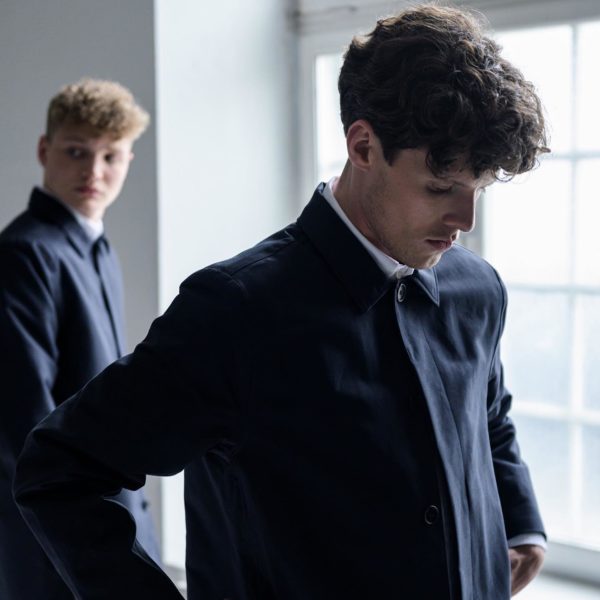 Ever heard of a capsule wardrobe? Are you interested in the idea of a condensed selection of items that work in harmony with one another, so you never have to think about how you're going to put your next outfit together? If so, you're in the right place.
For quality, sustainably made pieces, Asket's price range is actually on the low end of the spectrum. The affordable price means the items are accessible to everyone, bringing sustainable practices into all homes.
You also don't need to live in Stockholm, where the pieces are made, either. All items ship directly from the brand's website to your door so that you can get started on your journey towards sustainability.
Ultimately, this Asket review concludes that the brand is for anyone and everyone. The pieces are simple and stylish, and they're easy to wear, so you'll never be trying to figure out how to style them. What's better than being easy for you while doing good for the environment?
What Sets Asket Apart?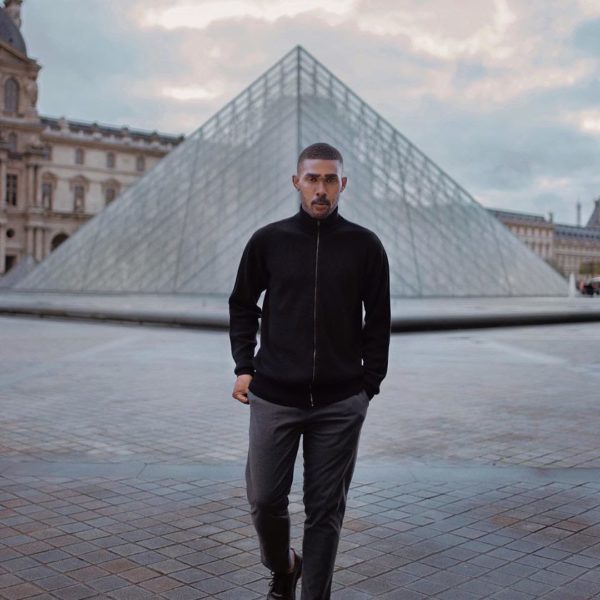 When you are in the pursuit of less, you might have to start with more. Building a wardrobe of items that work seamlessly together and cut down on waste and carbon emissions takes time.
With Asket, you can feel good knowing that you're supporting a company with a clear set of values and a mission for transparency. This Asket review is here with a list of things that make the brand stand out:
Sustainably made basics: Since every wardrobe needs a good pair of jeans and not so much a mesh leopard top, the brand sticks to items that will be in style for years to come
High quality: Since each item is meant to last, it only makes sense that they are well made, too
Affordable: Most sustainable brands are pricey, but Asket cuts costs by creating a direct-to-consumer process
Made with the wearer in mind: Available in plenty of sizes, these pieces fit you rather than the status quo
Asket Reviews: What Do Customers Think?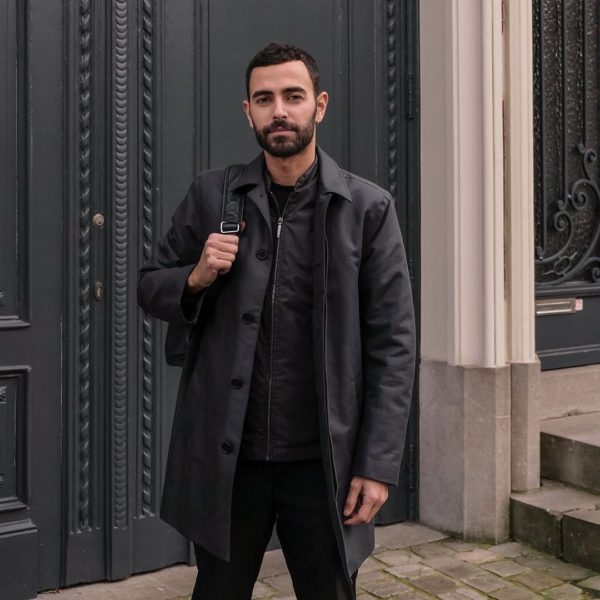 This Asket review wouldn't be possible without some customer testimonials to really prove if the brand is worth the buy. We scoured the internet, finding that most reviews are on the brand's website, though we also found comments on TrustPilot and The Peak Lapel. Let's start by taking a look at how the best-sellers on their site are rated:
T-Shirt: 4.7/5 stars out of 1195 reviews
Raw Denim Jean: 4.4/5 stars out of 346 reviews
Sweatshirt: 4.8/5 stars out of 586 reviews
Asket has rated 3.9/5 stars out of 46 reviews on TrustPilot. One customer lists all the items they love, but since it's an entire wardrobe full, we couldn't fit their whole review! Here's the highlights:
"All in all, I love this grown-up brand and look forward to the range expanding. The focus on having just a few perfect fits that work for everyone makes shopping a breeze. They're also very consistent so once you've got your size figured out it's easy to buy other stuff."
The Peak Lapel writes an in-depth review of their experience with The Oxford Shirt and explains a super cool bonus, writing,
"Asket also promises that all of their products are 'pre-washed and pre-shrunk.' I usually find that dubious at best, but they are right! I washed this thing, and, unlike most every other product I own, it did not shrink at all. That's huge. Because it's a perfect fit out of the box, and any shrinkage at all would have ruined that perfect fit."
Overall, this Asket review feels it's clear that this is a stand out brand. It's committed to customer satisfaction and provides a product that is made to fit well and has an incredible focus on sustainability. Customers are enamored with the outstanding quality of these comfortable closet staples.
Is Asket Worth It?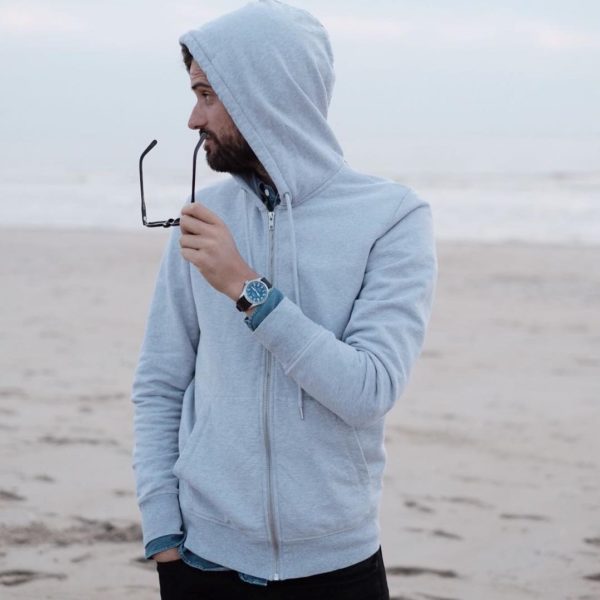 Without a doubt, it's the staples that we return to time and time again that matter. Sure, you could find a white tee at any store. Does that mean it will last the million and one washes to put it through? Not exactly.
Asket is literally made to last forever. With 90% product traceability, it's easy to see the carefully planned and hand-sewn pieces can withstand the test of time.
But, whether or not the clothing pieces hold up is not the only question of how long they will last; they must stand still alongside the ever changing trends. The neutral color palette and simple, yet sleek designs are timeless, creating an effortless and simple look that elevates your style.
If you're still wondering if the brand is worth it, this Asket review is here to tell you that it is. The items are made to make your life easier, save you money in the long run, and all with the planet and the people who live on it in mind. There really isn't much to ask for when it comes to sustainable fashion and Asket delivers on all fronts.
Asket Promotions & Discounts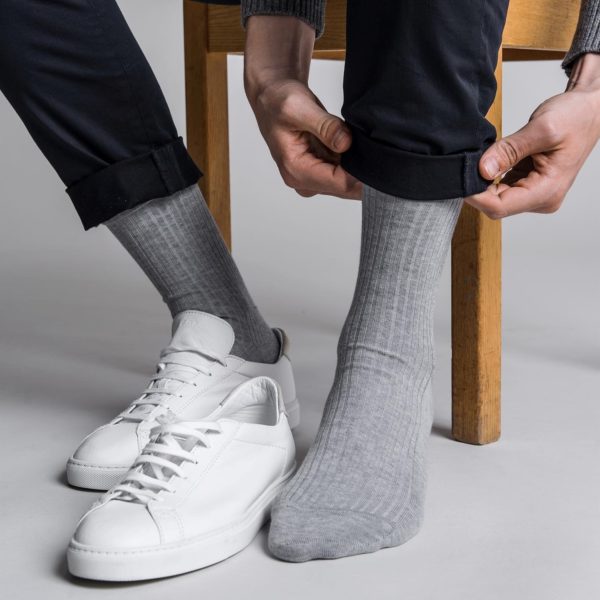 While this Asket review couldn't find any active coupon codes, we did find out that signing up for their newsletter can grant access to exclusive deals!
Where to Buy Asket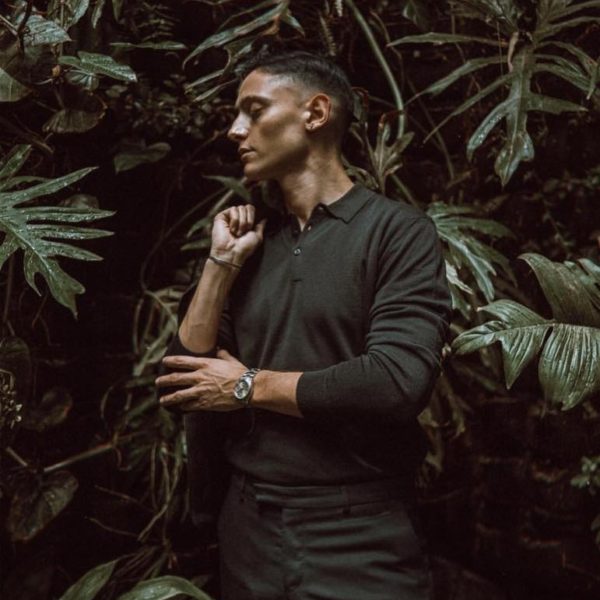 If you're ready to start building your forever wardrobe, asket.com is the best place to start.
FAQ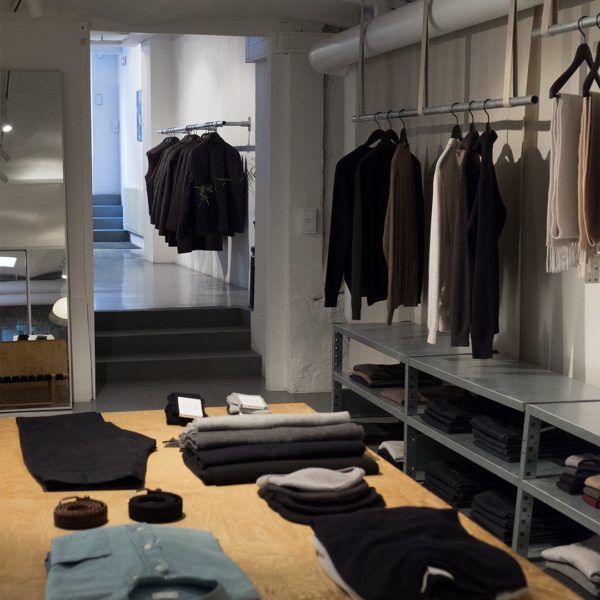 asket ship internationally?
Wondering if you can get your hands on some new wardrobe necessities? You're in luck–Asket products are shipped worldwide to over 65 countries.
Where is Asket made?
Asket products are actually made worldwide. This is so the brand can employ workers with a living wage and ensure the materials are coming from the most sustainable source. Every garment comes with a label that outlines where and how the products were sourced and crafted.
Is Asket organic?
Asket set itself a goal: for all of their cotton to be organic by the end of 2021. While they aren't there yet, the brand is still striving to provide cotton materials that are not made with any pesticides or chemicals in order to reduce their carbon footprint.
What is Asket's Shipping Policy?
Suppose you can't stop thinking about your Asket order. In that case, you can easily track it via the link included in your confirmation email. Items also ship through DHL express, which takes only 2-4 business days and costs $15. Shipping is free for orders over $150 and all duties and taxes are included in the final price, so there are no surprises.
What is Asket's Return Policy?
Not sure if you'll love your purchase? Luckily, this Asket review found that the brand offers free returns and exchanges within 30 days for most of the places it ships to, including the US, EU, UK, and Norway. To start a return or exchange, all you need to do is fill out the return on the website.
If there is an issue with the product, customers simply have to submit a complaint to the brand's email with a photo attached. They will either replace or repair the product, or offer a refund.